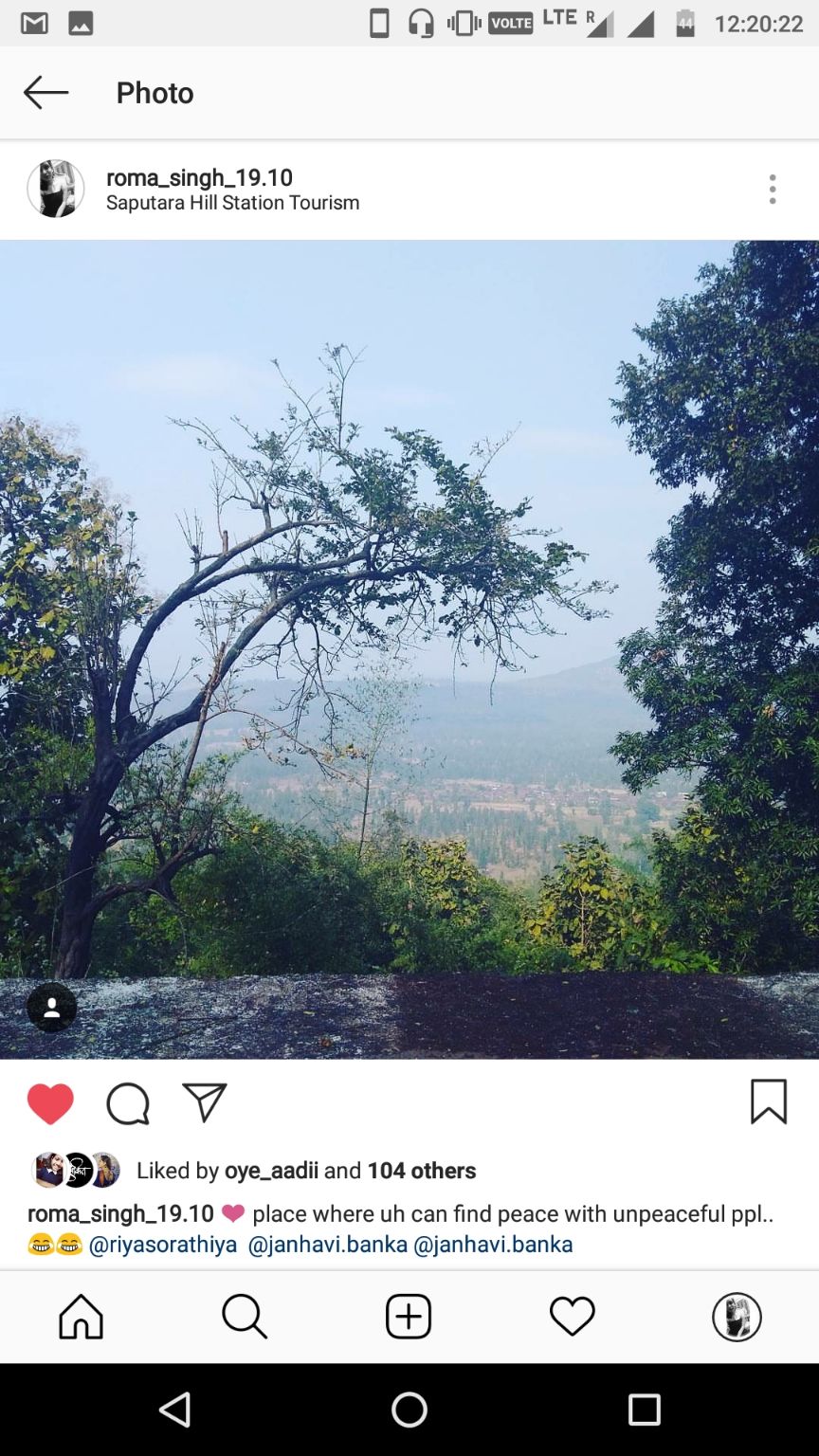 Are you Looking for some weekend destination near Nasik, Surat or Mumbai?
Come and read this article narrating the beauty of Saputara - a small hill station lying on the border of Maharashtra and Gujarat. Saputara is a lakeside getaway popular for boating and ropeway activities.
An overview of Saputara
Saputara is a small hill station lying on the border of Maharashtra and Gujarat; this is a part of the district Dang in Gujarat state. Tourists looking for weekend destination flock here to enjoy the serene beauty of it. Mostly the tourists from Mumbai, Nasik and Surat visit here to spend their valuable time with beautiful Saputara lake amid hills and greenery spread around. This can also be considered as a picnic spot and you will love to visit this place with your family. As it is a small hill station, all the visiting points are situated very close to each other. It does not require a lot of time to be spent in travelling; therefore one can explore whole Saputara within a day.
Saputara is packed with many hotels and resorts near the center of attraction Saputara lake. Best time to visit this amazing place is monsoon. It offers a fantastic view in rainy season. It has various places / points to explore. Mainly it is famous for boating, ropeway and sunset point. We spent our whole day discovering the attractions in Saputara. Let's take one by one. 
Saputara Lake
We parked our vehicle in the parking available for tourists in front of Lake and went for boating. This is one of the main tourists attractions in Saputara. This lake is the only source of water for the whole Saputara. Lake water is clean and well maintained. It looks beautiful surrounded by hills and green trees.
Several boats are available to serve tourists. There are only two types of boats, one is row type and another is pedal type. We chose pedal type.
Charges for boating are as below -
Pedal boat- Rs. 35 per seat for 30 minutes 
For 4 seater boat - Rs. 140
For 5 seater boat - Rs. 175
For 6 seater boat - Rs. 210
Row boat- Rs. 25 per seat for half round (a person will be allotted for rowing) 
Tourists are allowed to take away boat for half an hour. Life jacket provided for safety though many do not ask for it. Although we enjoyed boating in afternoon, suggest to do it in the evening time. It will be more pleasant experience. 
Honey bee center
After experiencing boating, we went to the honey bee center which is famous for pure honey availability. It is a small garden area where various boxes are fixed under roof facilitating bees to collect honey. Here you will be charged Rs. 130 for a bottle of 300 gms of pure honey.
Our next destination was Rose Garden.
Rose Garden
This is a small garden where different types of rose plants are grown. Several plants other than rose also grown in the garden. You won't discover variety of roses here. I did not find it very interesting and I suggest you skip this place unless you have a lot of free time. This garden needs maintenance too.
Sunset Point
Sunset point is the top of hill where you can enjoy the view of sunset in the evening. Vehicles other than two wheeler are not allowed at this point. We parked our car at the base and continued our journey by foot. It needs 1.5 km of walking to reach the peak of sunset point. Two-three stalls were present there offering tea, cold drinks and packed snacks item.
Exactly at 6:00 pm sunset occurred. The moment of sunset runs very fast. This was the first time I witnessed sunset and it was a good experience. It's worth watching. Here you will love to sit, watch scenic beauty of Saputara and spend your valuable time.