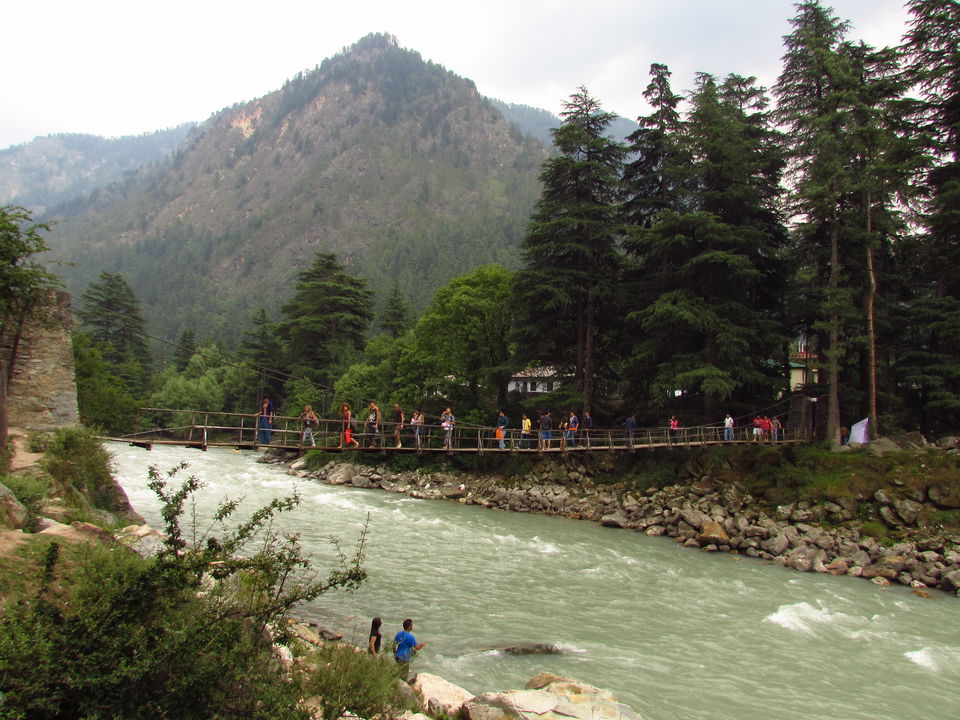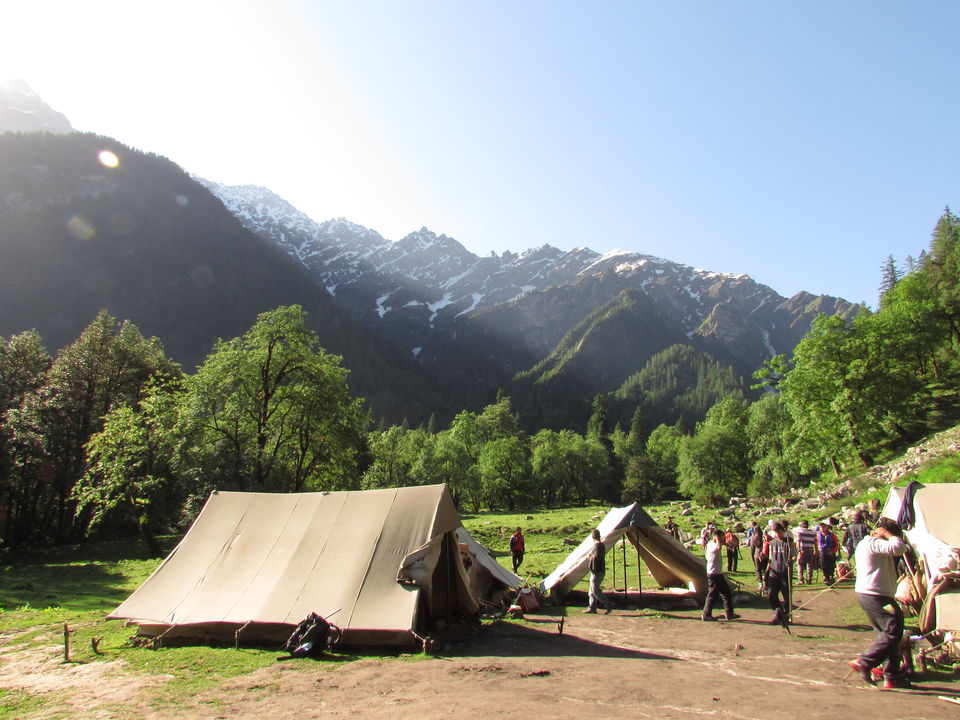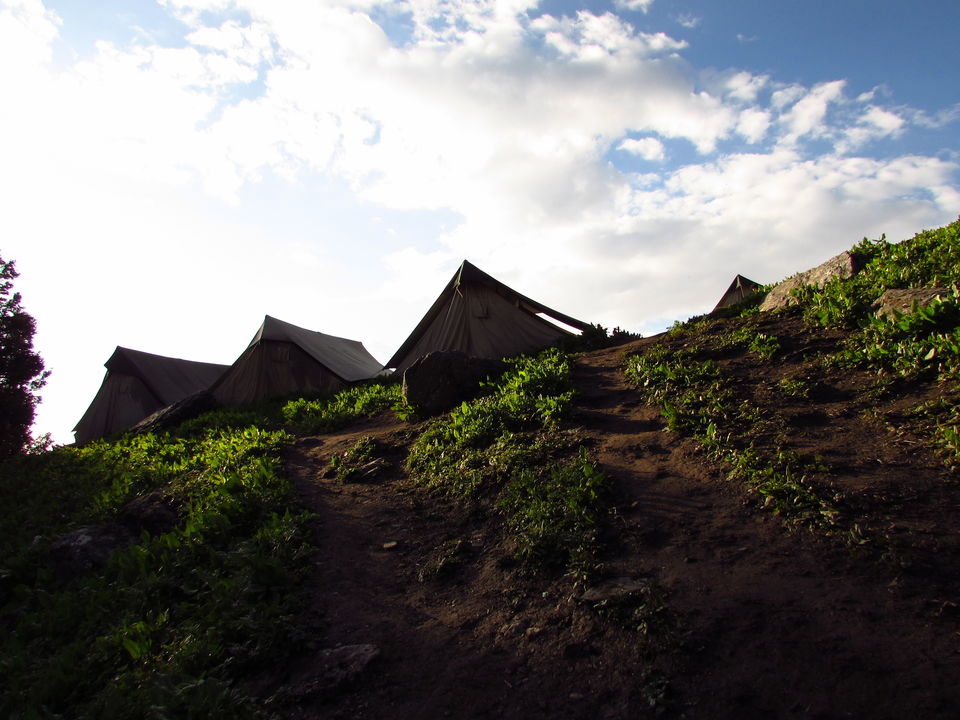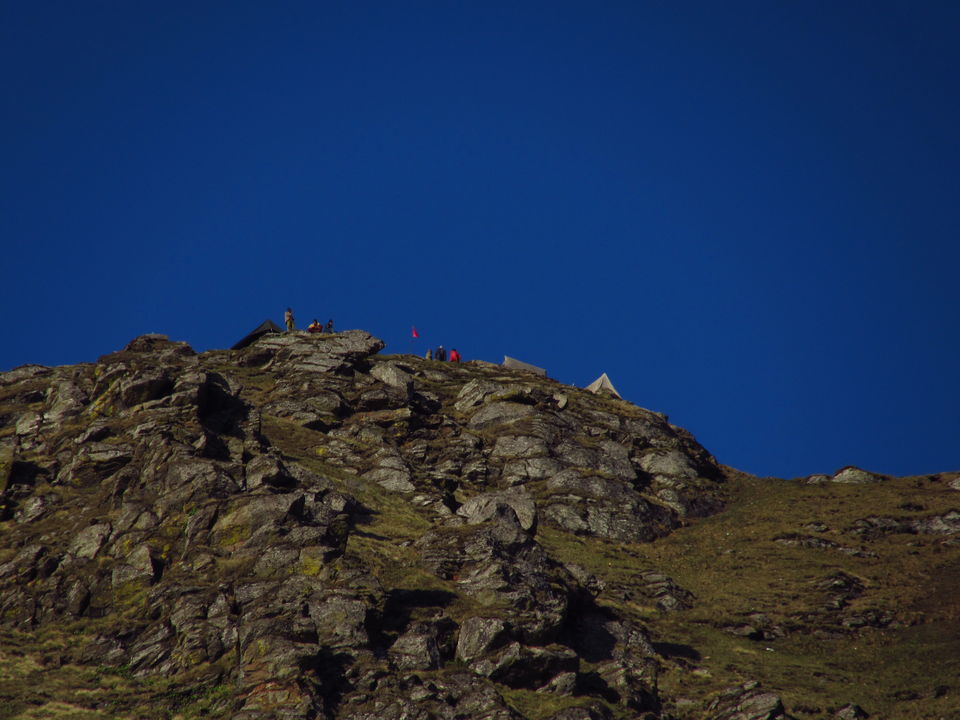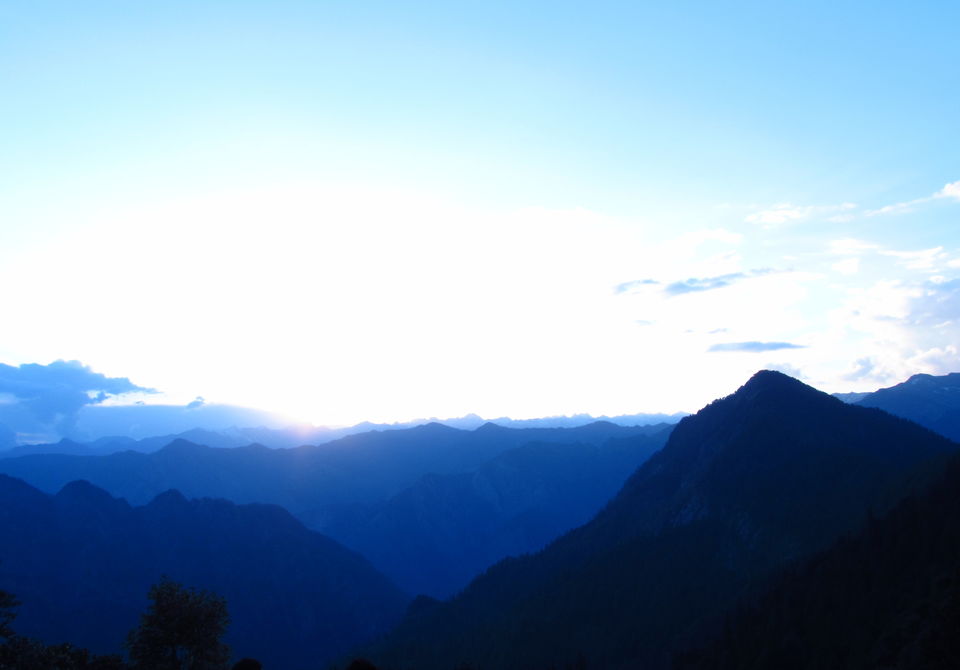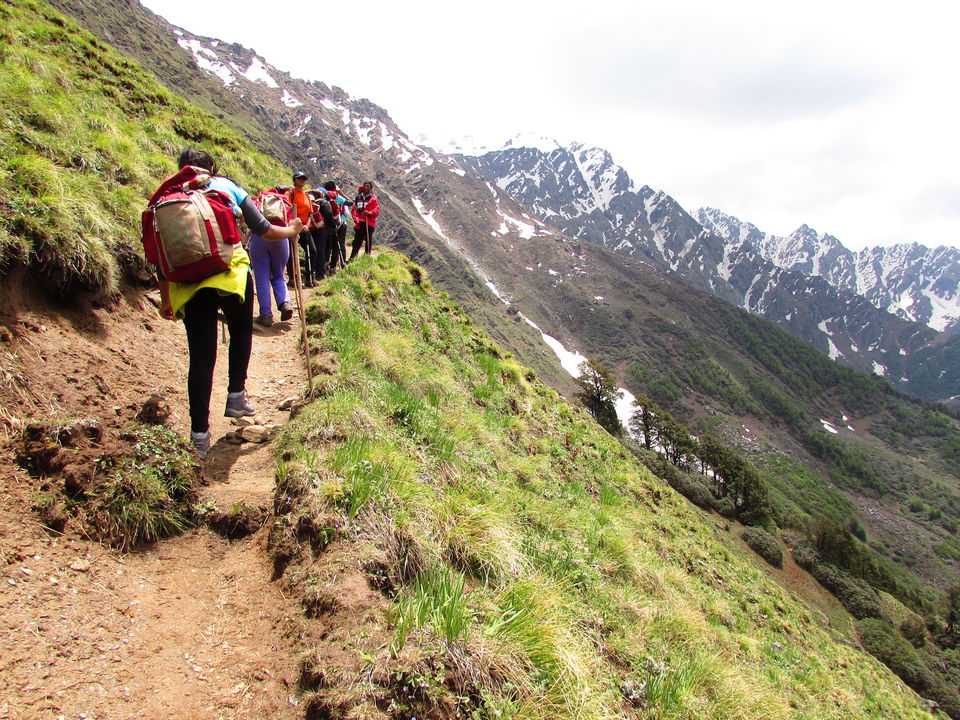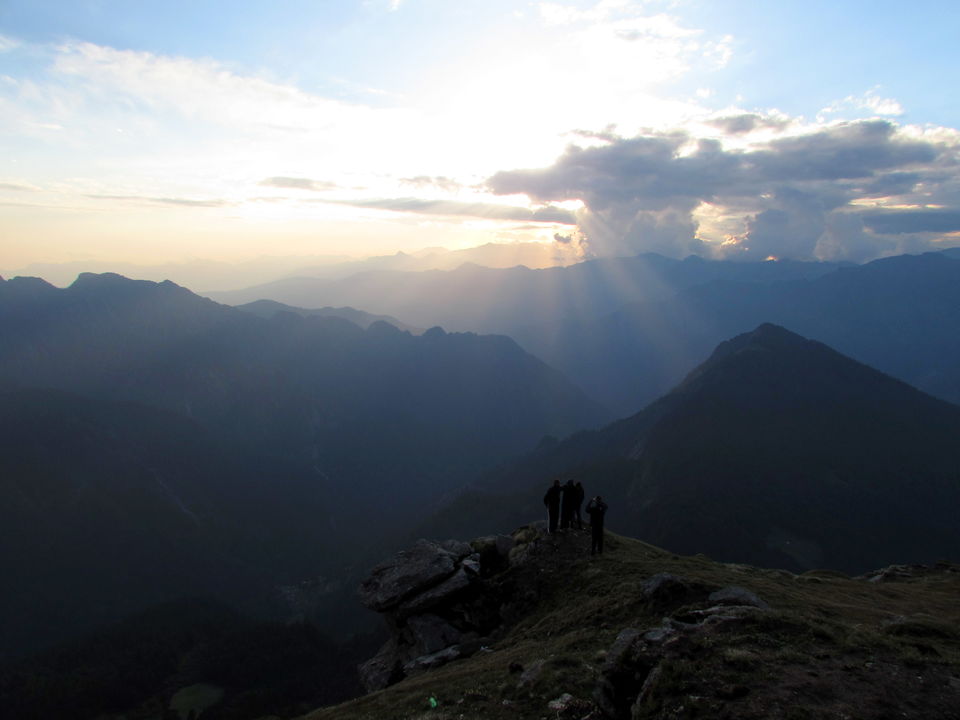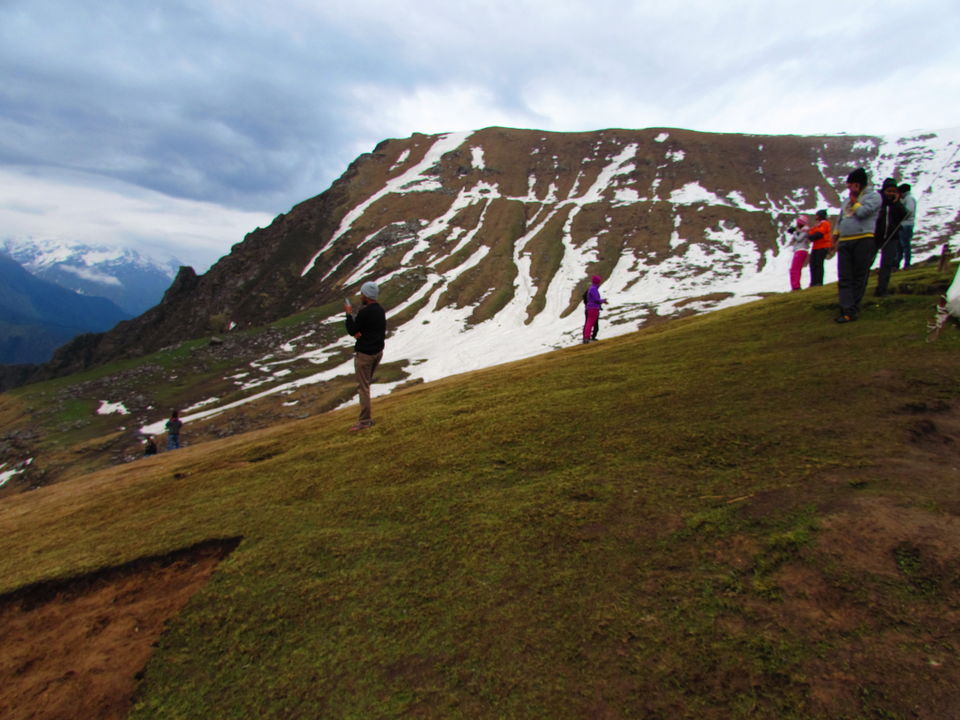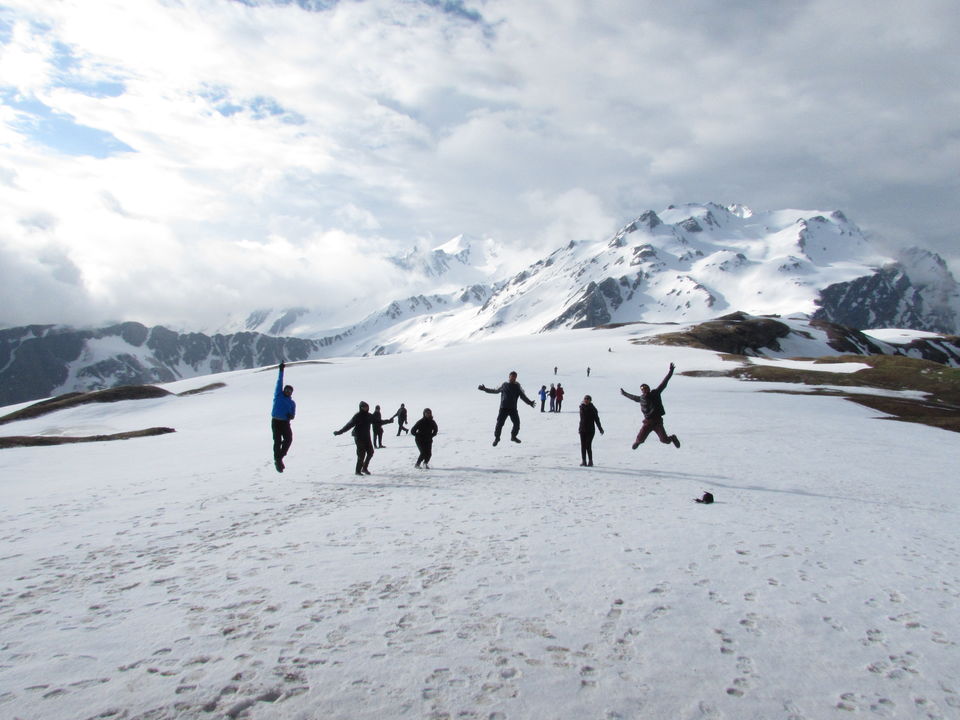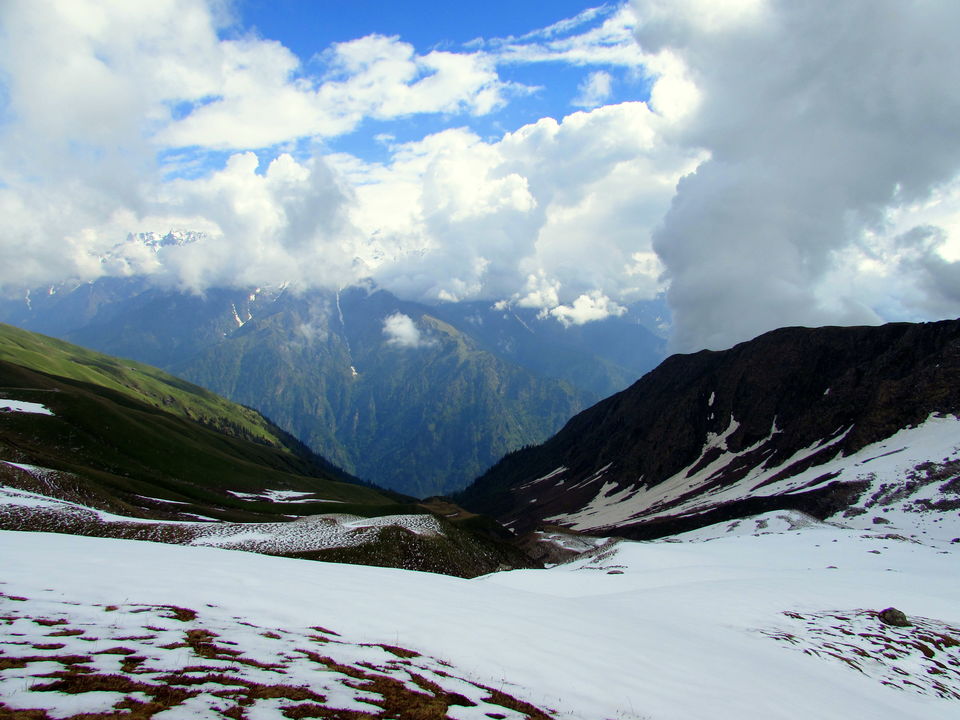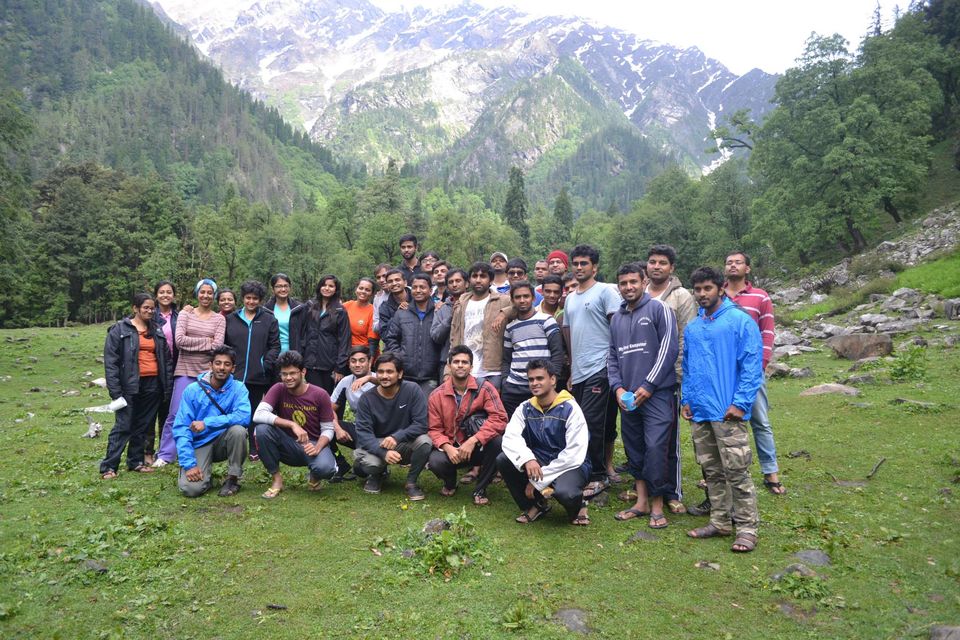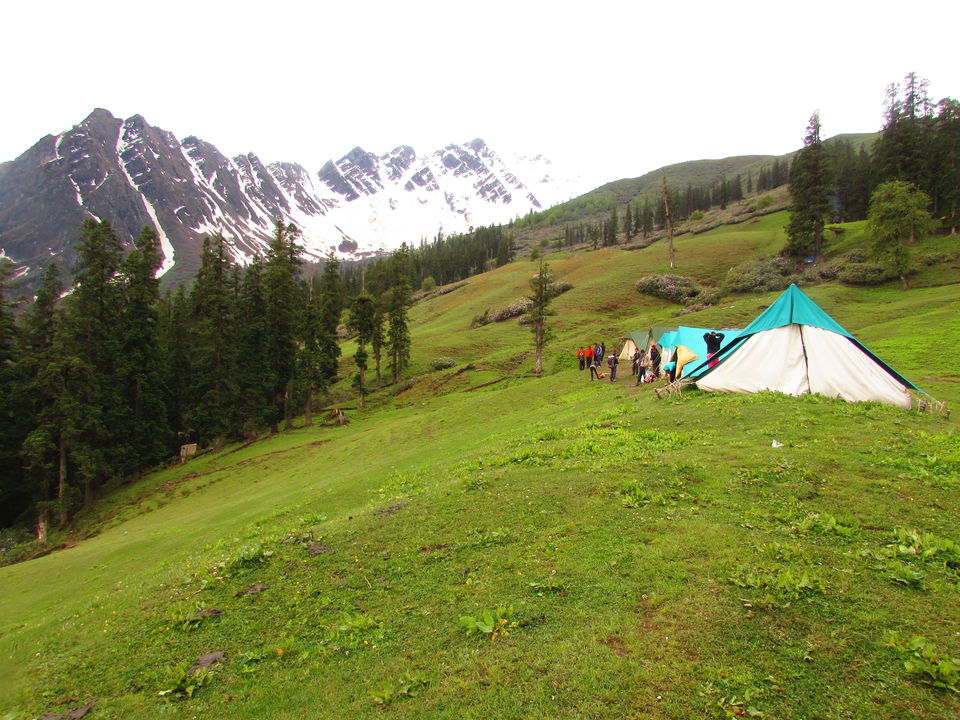 Up in the Kullu district of Himachal Pradesh at 13,800ft above sea level, lies Sar Pass, or frozen lake as per the translation. If you're one of the regulars at trekking, you're probably familiar with the Youth Hostel Association of India (YHAI), and might have been to Sar Pass, too. At 19, I wasn't. I was just a wanderer at heart with a fascination for mountains, and hilltop hiking experiences in her repertoire to boast of.
Last summer, my friend introduced me to YHAI, and got me to sign up for the 10-day Sar Pass trek. Turns out, I had signed up for a lot more: amazing people, endless epiphanies, and a borderline addiction to trekking. So, here's an account of a trekking trip from a first timer, that'll tell you more than the difficulty level, weather, and other technical aspects of a trek.
After a month of trying to follow a healthy lifestyle in preparation for the trek, and shopping that cost more than the whole trip package, we began our journey by boarding a bus from Delhi to Bhuntar, and then to Kasol, where the base camp was situated. The thing about Kasol is that it's every stoner's paradise: a place where Bob Marley and Lord Shiva are worshipped, where all bikes are bullets, and people chilling on the riverside with beer bottles are a common sight. A large part of the population is Israeli immigrants. Overall, with an abundance of hipsters, trance parties and music festivals, Kasol has become Goa's brother from the Northern. In total contrast to it, we were allotted tents and a timetable at the base camp! Three days prior to the the actual trek were divided into rest day for exploring the place, acclimatization day wherein a morning workout and one-day trek provided us with the real picture of our fitness level, and the last day for yet another morning workout (the trainers really got a kick out of our tortured faces) followed by rock climbing and rappelling training. Every night, the whole day's toil vanished as our camp head opened the camp night. Each group on their second day at camp, entertained the newly arrived group and the group returning form the trek. I had learned quite a lot of things by now itself: firstly, my one-month workout was no match to the camp's workout sessions, rock climbing was not my cup of tea, and the mocktails served at the restaurants were actually cocktails.
Moving on, the D-Day arrived and our group set off for the 7-days trek.
Day 1: Kasol to Grahan
The first day was relatively easy, up until the lunch point. We clicked many group photos in our short breaks, but in the 1-hour long lunch break, I decided to hog on to my heart's content- a grave mistake. Hence, the group resumed the trek with rejuvenated smiles, and I, with a heavy stomach. The 5kg backpack and the "I ain't need no walking stick" attitude didn't help much with the steep climb that followed. Even after the end of the whole trip, this first day was still the toughest for me. I learned this lesson the hard way but on the bright side, never forgot it. More importantly, it taught me that true friends never forsake you at the time of crisis, and trekkers are great human beings. My friend never left my side as I slowly trudged along, and some of our group members kept us company with rock music playing to revive our spirits. Hence, some 10-15 of us reached Grahan camp, an hour later than the rest of the group with heavy rains in tow. The best part there? Warming our hands on the makeshift fire inside a gazebo, amidst the heavy rains. Priceless!
Day 2: Grahan to Padri
The trekking part was hassle free (no overeating) and the view at camp was so mesmerizing that no words or pictures could justify the beauty that it was. The camp was all grassland surrounded by snow-clad mountains, and a closer look at the mountains revealed the waterfalls flowing between them. No sooner did we arrive than we got out from our tents. Few people got hold of a bat and ball (incredible India!) and played cricket, while someone could be seen doodling, or photographing, or simply chatting away the time. As the day began drawing to a close, the whole group gathered together to play Antakshari, and sang as loud as we could with only the mountains to hear us. With darkness setting in, the talks shifted to horror anecdotes, but ultimately we all got distracted by the starry night. Never had I seen so many stars and constellations, and above all, shooting stars! Indeed, Padri was the best camp for bonding as a group, where even an introvert like me enjoyed the company of 50 people and still looks back at that night with nostalgia.
Day 3: Padri to Min Thach
Imagine experiencing all the seasons of the year in a single day! We set off in the winter season, midway faced summer, and as we reached Min Thach, were welcomed by monsoon. The steep climb was a test to our limits, but a promise of another beautiful camp site kept us on move.
The scenery at the camp comprised mountain ranges from end to end, as though straight out of a painting; in fact, we could even see our next camp site, Nagaru. As the sun began to set, all of us fell silent to absorb the breath taking view. In that silence, my whole body and mind was absorbed in awe for nature, and a blissful joyous feeling that no drug in the world can give you. Apart from such epiphanies, what I realised was that it is actually possible to live with only 2-3 pairs of clothes. Yes, Min Thach was where we changed our 3-day worn clothes, and no, movies don't tell you about these things. Neither do they tell you about the makeshift toilets where you have to do your business with a bucket of water and tissues. At this camp, we walked downhill to fill our buckets and trudged uphill to reach the toilets, and all of the discomforts and pains were worth it!
Day 4: Min Thach to Nagaru
We were already warned against the wrath of Nagaru at the base camp itself, and it didn't fall short of our expectations. To think that the trek to Min Thach was our limits at stretch, the 4th day's trek proved that assumption wrong. Dark clouds looming over the lunch point got us up and about to cover the remaining 30 minutes of trek as quickly as possible. Boy, was the hail storm quite an experience! That too coupled with a steep climb, and by the time we reached the camp, my hands were black with cold and numbness. The ordeal didn't end here; the next step was to close the tent's gaps to keep the rain out. The eight of us were no less than girls almighty as we fought our fatigue and numb hands to successfully secure the tent. However, no level of fatigue could keep us in our tents. As soon as the rain let up, we left our tents to enjoy the view, and indulge in our usual chit-chat and photography, of course. This was also the first camp where network was available, so beside appreciating nature, we had also begun to appreciate our respective families.
This adds to the list of things that the trek taught me- there's no match to the attachment we hold for our families.
Day 5: Nagaru to Sar Pass to Biskeri
This is the day we set off for our final destination- Sar Pass. Closely following our guides' instructions, we moved in a single file at a moderate speed. Thankfully, nature didn't throw any more tantrums, and the trek was smooth. Within couple of hours, we accomplished what we had come for! At 13,800, the joy was radiant on each of our faces, as we ran around the "frozen lake". We got a 15 minute-break -stretched to 30- which we completely utilized in taking pictures, throwing snowballs at each other, and taking yet more pictures. Moving along, we reached the lunch point where we had our "staple food", Maggie and Omelette. This was another unusual and unbeatable experience- having Maggie in the snow-clad mountains, especially when it had been banned in the whole country! We, then covered our final steep climb, reached the highest point, and began our descent by no means other than sliding. The snow slide was another crazy experience that practically burnt our butts with friction.
After some more downhill trek, we finally reached Biskeri camp, dripping wet in the rain. At leisure, we acknowledged our tanned faces and dirty hair, had dinner, and retired to our sleeping bags.
Day 6 and 7: Biskeri to Bhandak Thatch to Kasol
Same easy downhill path led us to the Switzerland of the trek, Bhandak Thatch- a wide stretch of grassland spotted with grazing horses, and surrounded by Christmas trees and snow-capped mountains. The day was short and sweet with some more cricket(!) and Maggi, followed by a bonfire at night. The next day we began our last trek back to Kasol, to hog on some food other than Maggi and Omelette, and some "mocktails".