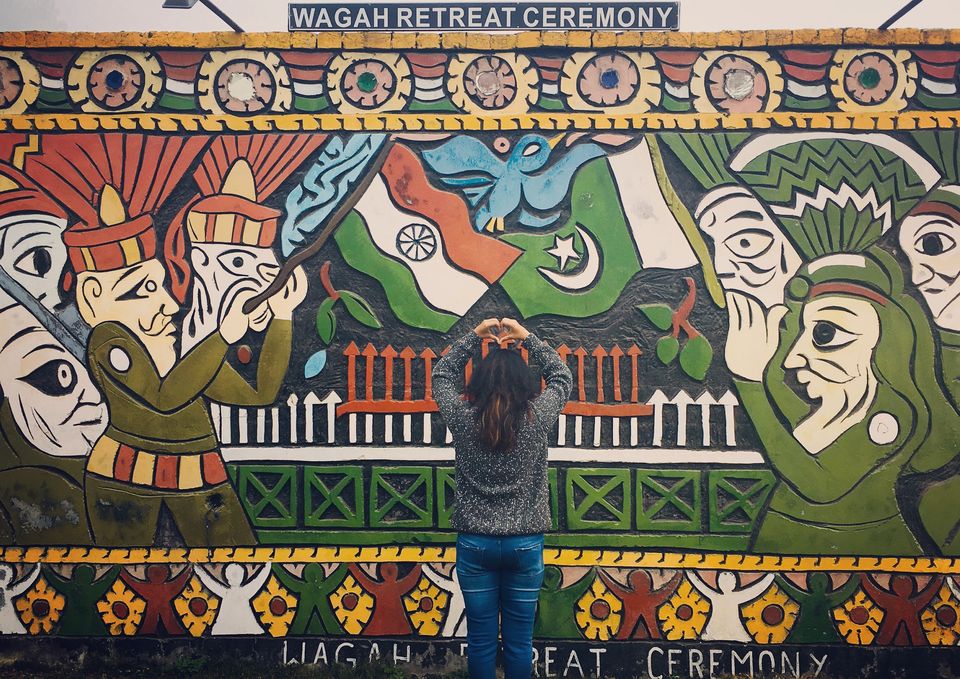 It was December. A most awaited holiday time. My friend and I were on a voyage to witness snow. we enrouted to Mcleodganj, Dalhousie and our next visit was to Amritsar.
While someone wants to visit Amritsar, they will never miss the Wagah border. To give you all an overview Wagah is a village located within union council 51 in Wagha Tehsil of Lahore, Punjab, Pakistan. The town is famous for the Wagah border ceremony and also serves as a goods transit terminal and a railway station between Pakistan and India.
While the parade starts at 4.15 pm in evening. we arrived the destination really early which was around 12 in noon. We collected the tickets early, but we had to wait till evening for the gates to open to witness the parade.
while we were in thought of how we will spend the rest of the time, we googled nearby restaurants and found out this restaurant called Sarhad. We thought why not go and quench our thirst...
Sarhad is called as border in English.
The restaurant was just a km away from the Wagah gate. As we rode through the restaurant we were amazed by the painted walls. As we got closer we could actually get the kind of story telling from those walls explaining about the partition and also how the parade takes place at the border.
The building is inspired from the architecture that adores the old Lahore and old Amritsar, giving you a prelude to the finer overall theme of the place which brings together the best of pre-partition Punjab. They even had the hand panted truck that carries groceries which was incredible.
Soon enough my friend and I could not stop getting pictures clicked with the colourful wall. for the next few hours we sat by and savoured the food that this restaurant served.
The food was authentic, The kulchas made with desi ghee is famous over here. Not to forget kebabs if thats your favourite.
They also serve a beer called Muree. I did not know that something like this existed. Murree beer is a Pakistani beer manufactured by Murree Brewery. Murree beer is the most popular beer of Pakistan as Murree brewery is the only producer of beer in Pakistan while legal import of foreign beers is prohibited in Pakistan.
If you are a tea lover then they serve you herbal teas like Joshanda. This tea is the best if you are suffering with cold and cough. The weather was so cold that we had to try this and it tasted pretty well.
The restaurant owner has also put up photographs from 1900 which is a bliss to witness. They even have a beautiful banquet hall and a homestay if you wish to stay for more days.
To conclude this was one of the best place that we got to explore and the hospitality of this place is incredible too. Do visit if you are on the way to Wagah.
here are few pictures that I would cherish forever.