Thanks to the festive season kiddo had a short school break and with hubby's ship joining also getting extended, we decided to do something we do best. Explore new places! The weather was also perfect, not too hot or not too cold so decided to skip the hills and visit the plains. Going with the kiddos Jungle Book fixation, we chose the Sariska National Park, so that she gets a feel of the real jungle and not the concrete jungle she's so accustomed to. Sariska was a perfect weekend getaway especially for her.
With a distance of 215 km from Delhi, Sariska National Park is a 800 sq km Tiger Reserve nestled in the Aravali Hills located in the Alwar district of Rajasthan. The roads of Rajasthan are in very good condition, hence we love hitting the NH-8, it took us around 4 hours to reach Sariska. It was the shortest journey we have taken to reach a holiday destination and made a blunder by mentioning it to my kiddo who every 15 mins kept asking "Have we reached?"
We left Delhi after Breakfast, however, there are plenty of places to eat and fuel up till Behror, after that you will not find any and the roads were also bad in patches; so its better to fill up yourself and the car or else you will have to wait till you reach Alwar.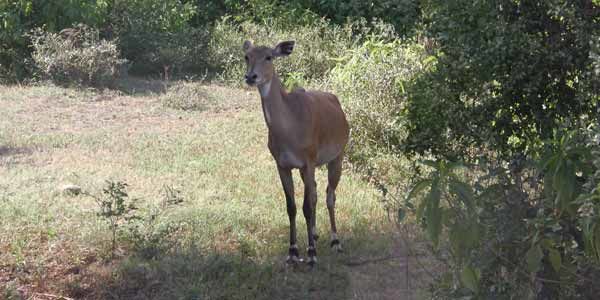 Jungle Safari at the Sariska Wildlife Sanctuary is the top most thing to do in Sariska. Its main attraction being spotting the Royal Bengal Tiger. Apart from tigers, the reserve also houses animals like the Indian leopard, caracal, wild boar, different types of deer like sambar, four horned antelope, chital, nilgai and chinkara that are in abundance. It's an absolute treat for bird watchers too.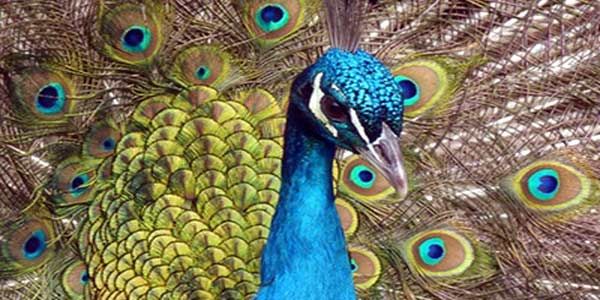 On all our previous expeditions in other tiger reserves the mighty cat has always managed to evade us. This time also we set our hopes high but it was never meant to be; the tiger remains elusive to us. We were disappointed but kiddo was all too happy spotting the many deer and monkeys. Seeing a peacock dancing in its full glory made her forget all about her beloved Sharekhan.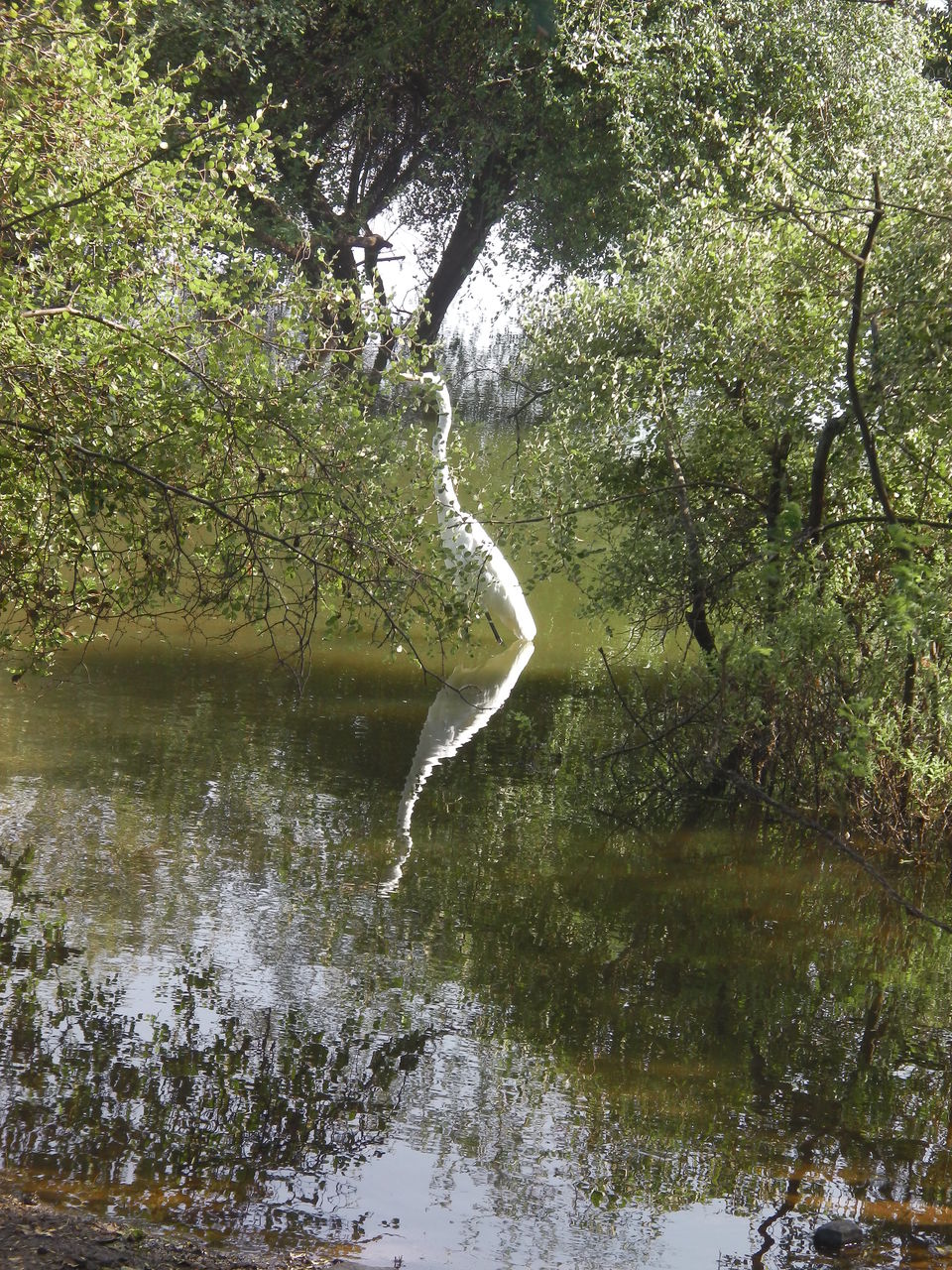 Booking the Safari
Since the safari is the most sought after thing in Sariska and huge number of people visit Sariska just for it, make sure you have the safari bookings done before booking anything else. Safari bookings are easily done online and you don't need to visit the Forest Booking Office. However, current bookings are also done at the Forest Booking Office subject to availability; you can beat the odds and get a booking via it too. At all cases make sure to carry your IDs along. You cannot enter the reserve without the IDs.
The online booking can be done by visiting the link below which offers up-to-date information on how many seats are available for each mode of transportation by month and day.
Best time to Visit the Sariska National Park is from October to June.
The Safari timings are:
In Winter:
Morning Safari: Entry 0630 hrs Exit 1030 hrs
Evening Safari: Entry 1400 hrs Exit 1800 hrs
In Summer:
Morning Safari: Entry 0600 hrs Exit 1000 hrs
Evening Safari: Entry 1430 hrs Exit 1830 hrs
There are 2 vehicle options: the Gypsy and the Canter. A gypsy accommodates 6 people whereas the canter seats 16 people. A trained guide accompanies every vehicle. All the vehicles have to follow fixed routes. A gypsy is a better option since it can easily go through narrow trails and due to less number of people, the guide can be heard easily. In a canter the guide can reach out only to a handful people surrounding him. However, in spite of being in a gypsy we were ignored by our guide, Mr Shyam Sunder (aka Black Beauty), as he was besotted by another girl in our gypsy and all his attention was focused only on her. Nevertheless we acted as jungle guides to our kiddo who was fascinated by everything she saw, including deer dump.
The big cats are difficult to sight but there loads of other animals like the wild boar, deer, peacocks, monkeys, crocodiles, different type of deer apart from many birds to make the safari a thrilling and worthwhile experience. More than anything being in the vast expanse of nature plays a medley with our senses and is so exhilarating that we didn't feel like coming back to our city dwelling.
Places visited in Sariska
Siliserh Lake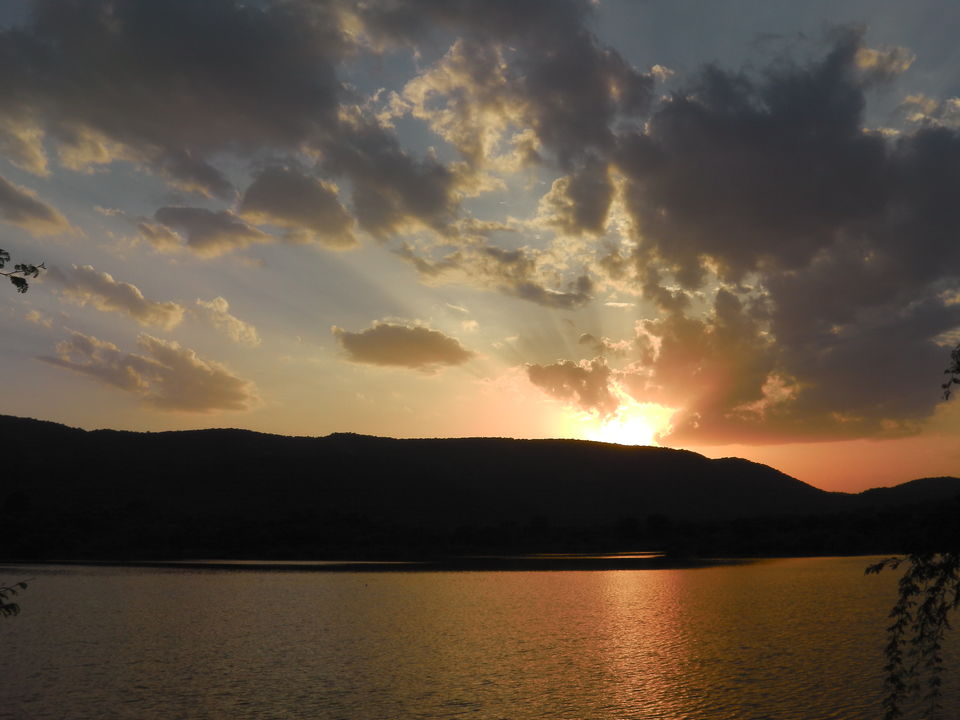 This picturesque lake spreading across 7 km, against the backdrop of the Aravali hills, is one of the main tourist attractions in Sariska, after the jungle safari. Its boasts of beautiful views of sunrise and sunsets and tourist flock here to catch a glimpse of the same. Boating facility is also available here which my kiddo loved the most. Since my kid has nothing to do with scenic locales boating was the only attraction for her. There is also a restaurant here from where we got breathtaking view of the lake. The only thing bad about this place is the roads.
Lake Palace Siliserh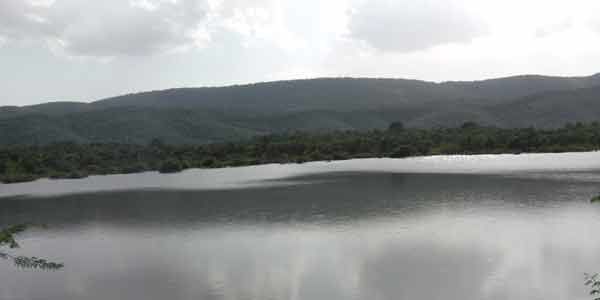 Lake Palace Siliserh was built by Maharaja Vinay Singh of Alwar in year 1848 for his beloved wife Sila. Its now converted to a heritage hotel. The restaurant terrace offers a spectacular view of the lake amidst the hills. You can even book a room here, it's an amazing property giving a feel of royal Rajasthan Architecture, but lacks in maintenance a little.
Pandupol Temple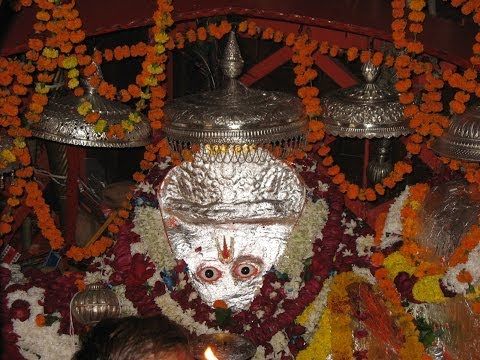 This Hanuman temple is located within the Sariska tiger reserve and legend has it that the Pandavas spent some years of their secret life of exile here. The location of this temple is perfect amidst thick forests with a stream passing along the road to the temple. This temple is very crowded during Tuesdays and Saturdays as pilgrims from all over Alwar come here, so its better to avoid visiting it on those two days.
The visit to the temple can be done during your safari hours also but the route for it is a populated one and the chances of seeing any animal will be further reduced along with your precious jungle experience.
Read about our Sariska Trip - Day 2 - Bhangarh Fort: From Sinister to Soothing!

You can also read more at our family travel blog - LaidBackTraveller