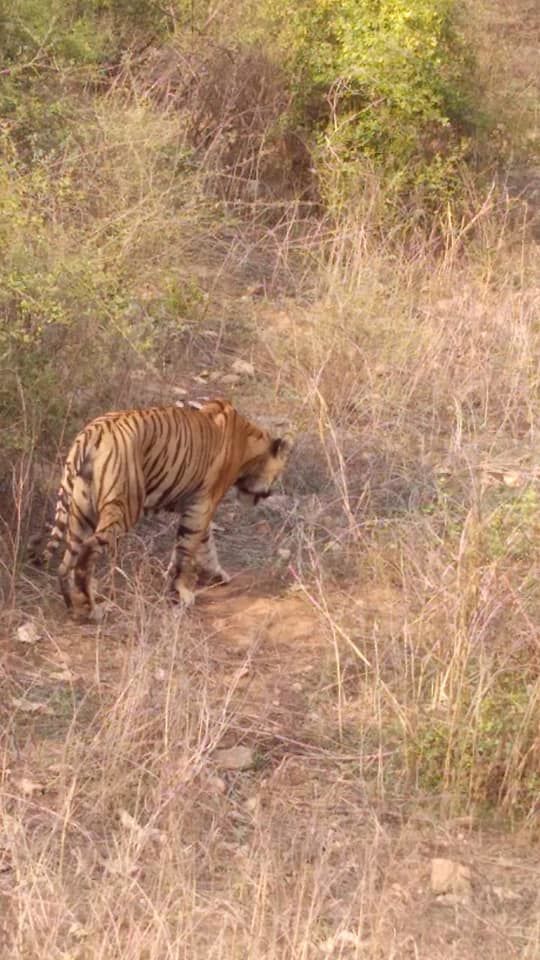 About Tiger Reserve: 
Sariska Tiger Reserve is a tiger reserve in Alwar district, Rajasthan, India. It stretches over an area of 866 km² comprising scrub-thorn arid forests, dry deciduous forests, grasslands, and rocky hills. This area was a hunting preserve of the Alwar state and was declared a wildlife reserve in 1955.
While going for safari, there is one question that arises in every person's mind, whether to go on morning safari or evening safari? 

Well, of course, this answer varies from person to person and their experience. As per my experience and research, you should go with evening safari.

Chances of viewing more animals in their natural habitat are on the higher side in the evening as compare to the morning safari. We saw most of the animals when either they were eating or drinking. Or even we saw Tiger who was waiting to chase another animal for his meal.
There are two timings for the jungle safari:
Morning - 6 am onwards
Evening - 3 pm onwards
Don't forget to see the below links and gives your thumbs up on the same.