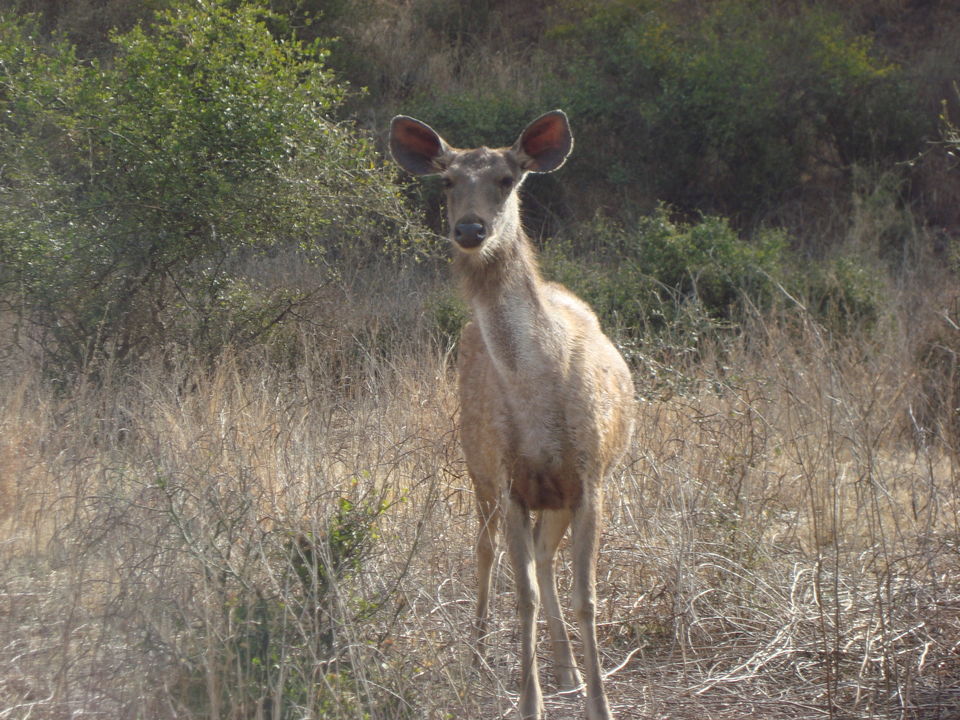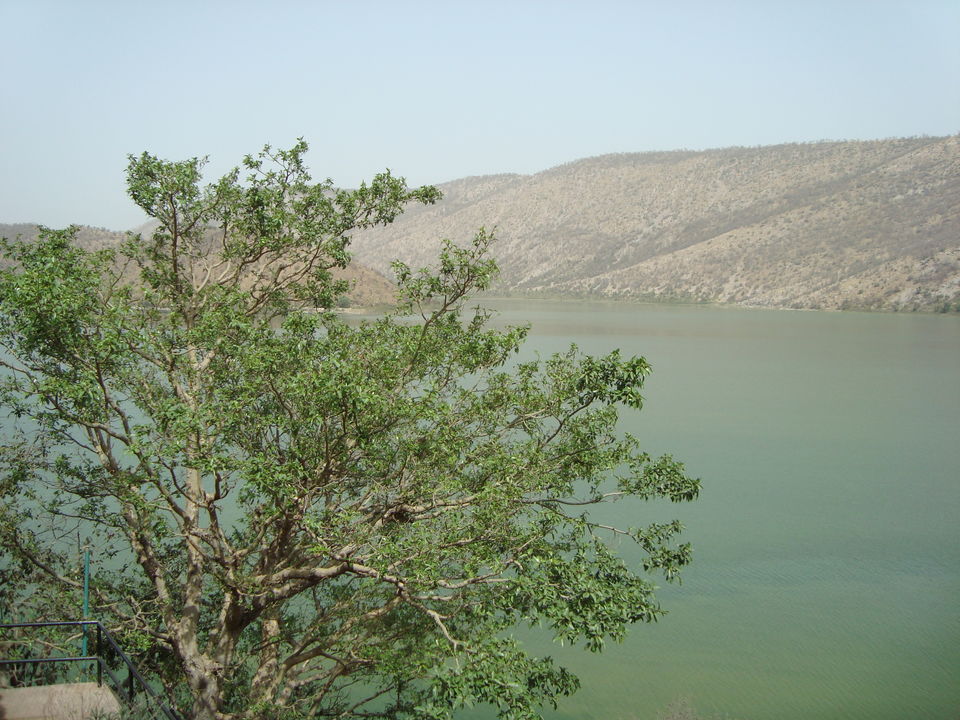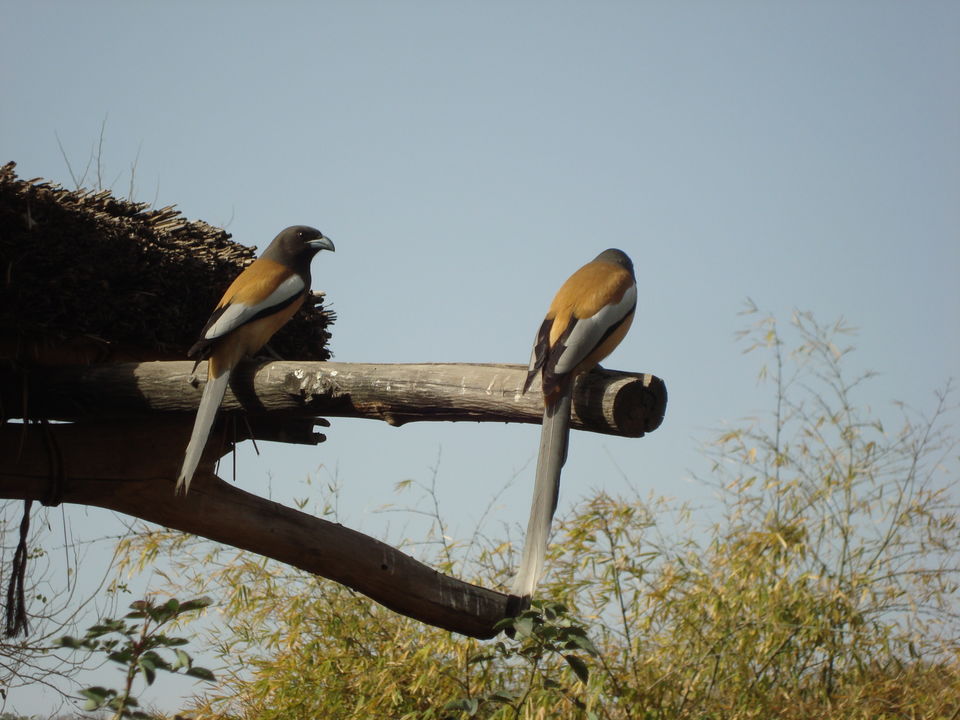 Sariska Wildlife Sanctuary...Lake Siliserh and a few crazy friends!
There is something magical about Saturdays....you get the gush of adrenaline, when you are a travel freak, the minute it dawns on you to take charge of the weekend. I had not traveled the entire part of this year, beginning of course from Chennai, Mahabalipuram trip and then going all the way to Sariska Tiger Reserve.
My friends were in a general good mood and with the accumulated zealousness of a bunch of people high on life and of course other things for most part of it.....we decided to leave for Sariska National Park at 2:30 am in the morning ! i was still in my Office Wear as we had got together to welcome a friend back from Bali post his first....sorry his obviously first honeymoon !
Flights of fantasy and good music I believe go hand in hand and before I knew the plan had already been made. We decided to drive down in the early hours of the morning as we wanted to hit Sariska by morning. My friend Yashu had already visited the Reserve on two occasions for work and she suggested we be inside before 10 am ! The journey from New Delhi to Sariska was around 240 kms and Ravi...a hell of a fun road travel enthusiast and Svetank geared up in full form for the night drive ! I was still in my office clothes and decided we spend the whole day in Sariska and come back to Delhi by late evening.
En route, we stopped over in the outskirts of Delhi, Manesar for a nice dinner...finally and I think in ages must have had such an amazing Dal Makhani. It was finger licking good. The name of the Dhaba is Ravi Hotel and the best part is that it was filled with people. So the food was fresh and so were the Rotis. I think a great meal for four hungry stomachs with dals, veggies, paneer and rotis came under INR 500/ for us !
With food in our stomachs and Ravi on the wheels....Sariska seemed an easy 3 hour drive, little did we know that there would be one of the biggest roadblocks at night on the highway. The good thing was that we all got to sleep and dozed off in our car for almost an hour !!
Now the road directions, Sariska is in Rajasthan and one of the most prominent towns nearby is Alwar. So if you need to drive from Delhi, go to Gurgaon and take the left road towards Alwar. This gets a bit tricky here in Gurgaon and most often people end up taking the Delhi - Jaipur Road.
From Gurgaon be on NH 8 and take the road via Manesar.  From Manesar reach Dharuhera and change to SH 25 and proceed straight towards Tijara. On the way if you see places like Kishangarh and Ghasoli....you know you are on the right track. Keep going on SH 25 till you reach Alwar and then change to SH 13 towards Sariska. The road starts to get bad about 6 - 7 kms ahead of the Reserve and trust me....its really bad !
My friend knew a lot of people in the region and we drove straight into the Government Tourist Bungalow just outside the Tiger Reserve to freshen up. Our local guide cum driver would meet us up in the Tourist Reserve itself. I think it was around 8:30 in the morning and nothing was better than the beds and the washroom !!!
We dozed off for almost half an hour until we were woken up by our guide, who was one of the Forest Rangers. He drove us in a Bolero to the Tiger Reserve and the good thing was that he knew the places. The first impression of the reserve is grand itself and we were told that there were about 6 - 7 tigers in the Reserve now. Sariska had become notorious for rampant poaching and in fact in a matter of few years the entire Tiger population at Sariska had been wiped out.
Thanks to the efforts of a few wildlife conservationists, the Government has now become active in recent years and steps have been taken to revive the Tiger population. In fact a few tigers have been relocated from Ranthambore to Sariska and they seem to be doing pretty well. It was while you drive inside the forest that you realize how naive we all are. Inside the forests there are no traffic rules and nobody will stop by to look at a BMW or a Ferrari....the tiger is the only one that everyone rares for a glimpse. We were now deep inside the forest and reached a water hole where in a few yards from us we saw crocodiles sun bathing and deer drinking water very cautiously. All along the road we could see other people driving out of the National Park.....as the tour starts at 6 am in the morning and obviously we were horribly late !! Thank Goodness that this is India and things still work due to a great network and even more amazing friends. While the rest of the world was moving out of the Park (the park gates open at 6 am and close at 10 am and thereafter between 3 - 6 pm) we were entering the Park !
The Park Ranger told us that the private jeeps charge INR 2000/ for a round of the park and you must book one prior to the day of the visit as the jeeps are limited. All private jeeps have to compulsorily be run by the vendors only and one cannot take his/ her own vehicle inside the Park. We were in seventh heaven because we now had the entire 800 sq km area all to ourselves !!
Nestled in the Aravalis, Sariska was once the hunting ground for Maharajas. 
There are three large lakes within the boundary of the park: Mangalsar (also called Mansarovar), Siliserh (to the north-east of the park), and Somasagar.
We were all dying to see a Tiger in his habitat but unfortunately it did not happen. The Ranger told us that if we were really interested, we would need to come down a day prior and enter the National park in the wee hours of the morning on foot....there trekking for about an hour from the main gate was a water hole inside the Park and the tigers usually came at dawn to drink. This was something which really had our hearts racing and we are now planning another trip soon enough. 
Deer, chital and Nilgai are all around the Park and you can almost touch them. Various kinds of bird species also call Sariska their home and we stopped for a while inside a guard post where there were pug marks on display and information about the park. 
After spending about two hours inside the park, we ventured out and it was terribly hot. We went back to the Government Guest House, rested for some time and decided to push off towards Lake Siliserh wherein we could have our lunch. The drive up to Siliserh lake is the way back from Sariska and towards Siliserh. You have to take a turn towards your left and drive for another 5 kms inside when this hillock and a Palace on top of it beckons you. This place is now a tourist spot and there was a lot of crowd. The first views of the Lake are gorgeous !! The Lake is huge and stretches to miles and miles of placid water which are blue and green in color. You can enjoy boat rides and paddle boats which we decided we would venture out to post our lunch as we were crazily hungry. 
This was the biggest turnoff for us. The Siliserh Lake Palace is supposed to be a tourist Hotel and the way the Government has maintained it is absolutely pathetic. There is one canteen inside the Palace which is run by a guy at the counter who definitely needed at least 1000 classes on Customer Service. The service is pathetic, you have to buy and also the best part was, the menu displayed in the wall said a whole range of items, which when we went up to order, were told that we could only get cheese, vegetable sandwiches and cold beverages. The Canteen inside is filled with honey bees, insects and almost every possible flying insect which makes your life miserable. We ordered the cheese sandwiches, vegetable ones and omelette's for lunch unfortunately. There is no electricity during the day and the sun is scorching ! Would definitely not advise for old and kids. 
We spent about INR 50 each for an entry ticket and another 400 bucks for a paddle boat for 1 hour. The food cost us something around INR 350/. The only highlight was the boating which we all enjoyed and the middle of the Lake is quite amazing. 
The Siliserh Lake Palace is also where you can stay over for weekends as it has been very well marketed, however our experience of the Place as well as the only Canteen available and the service was pathetic. I for one would never go there again !
Our journey came to an end at Siliserh Lake and we decided to head back to New Delhi with amazing memories and most importantly a plan......to have more such weekend getaways very soon !!