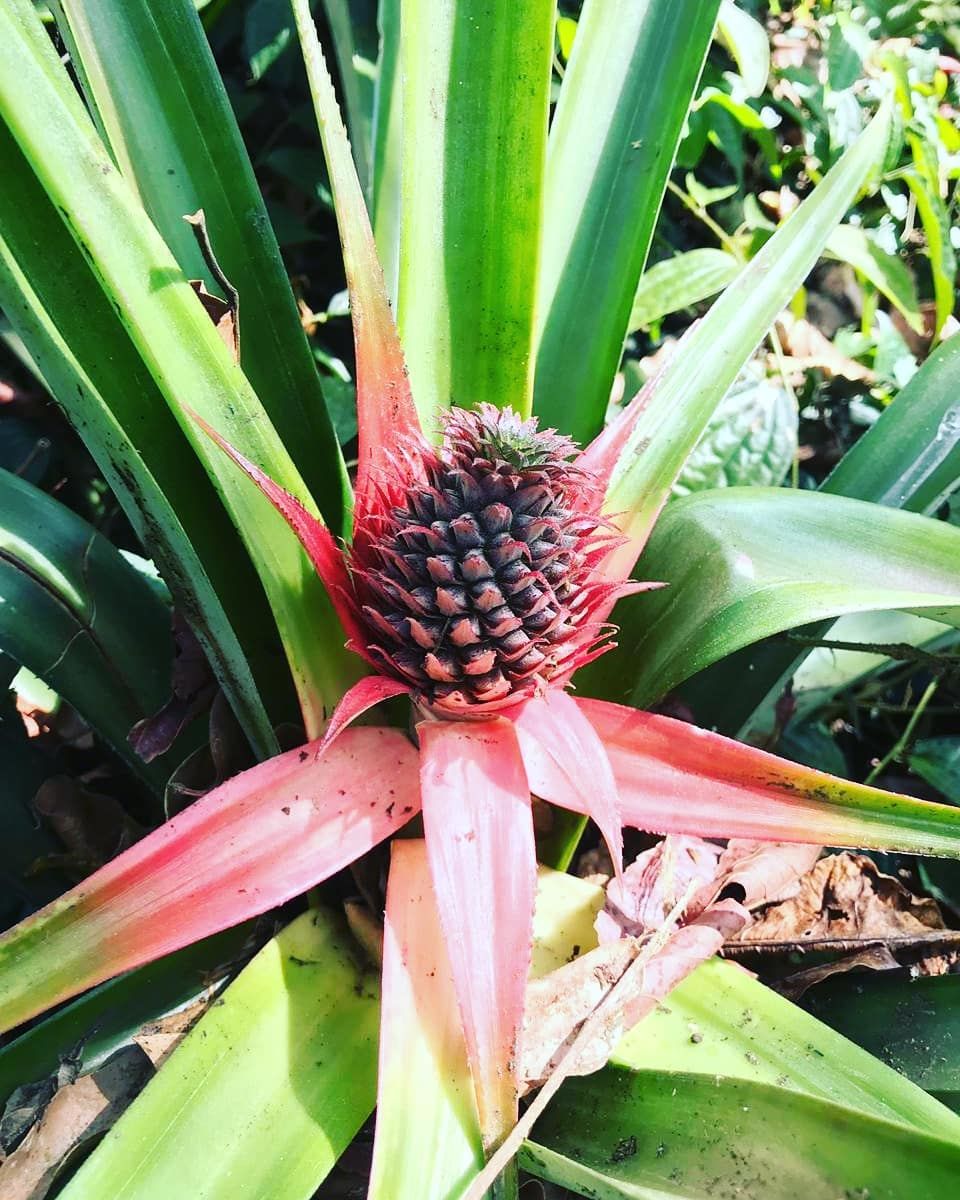 Every journey find its pepness from the food we have during it. And for me each time I visit a new place, I look forwad to have what that place has to offer me.
To feel like a local you must eat like a local.
On the way from Guwahti to Shillong, after entering in Meghalaya, you will find many of these stalls carrying lots of sundry fruits, most of them were new to me. Apart from how rich pineapples look in color, they also were juicy as any fruit can be.
This is the Breakfast we had next morning in Shillong while leaving for local site seeing and exploring the local market.
While traversing through local market of Shillong i.e Police Bazaar or Bada Bazaar.
We tried some momos with extra amount of chilli in its sauce. Which certainly encountered us to one of the best donuts in shillong.
Next Day we woke up early and hired scooties and left shillong for Dawki. There is one thing special about Meghalaya is that weather always makes you feel welcoming.
In addition there is a special kind of tea, which you will get at every stall, restaurant, cafe i.e "LAAL CHAI" (red tea). It is prepared without milk. Fun fact is that not even a single tea maker can have the same tang as other tea maker.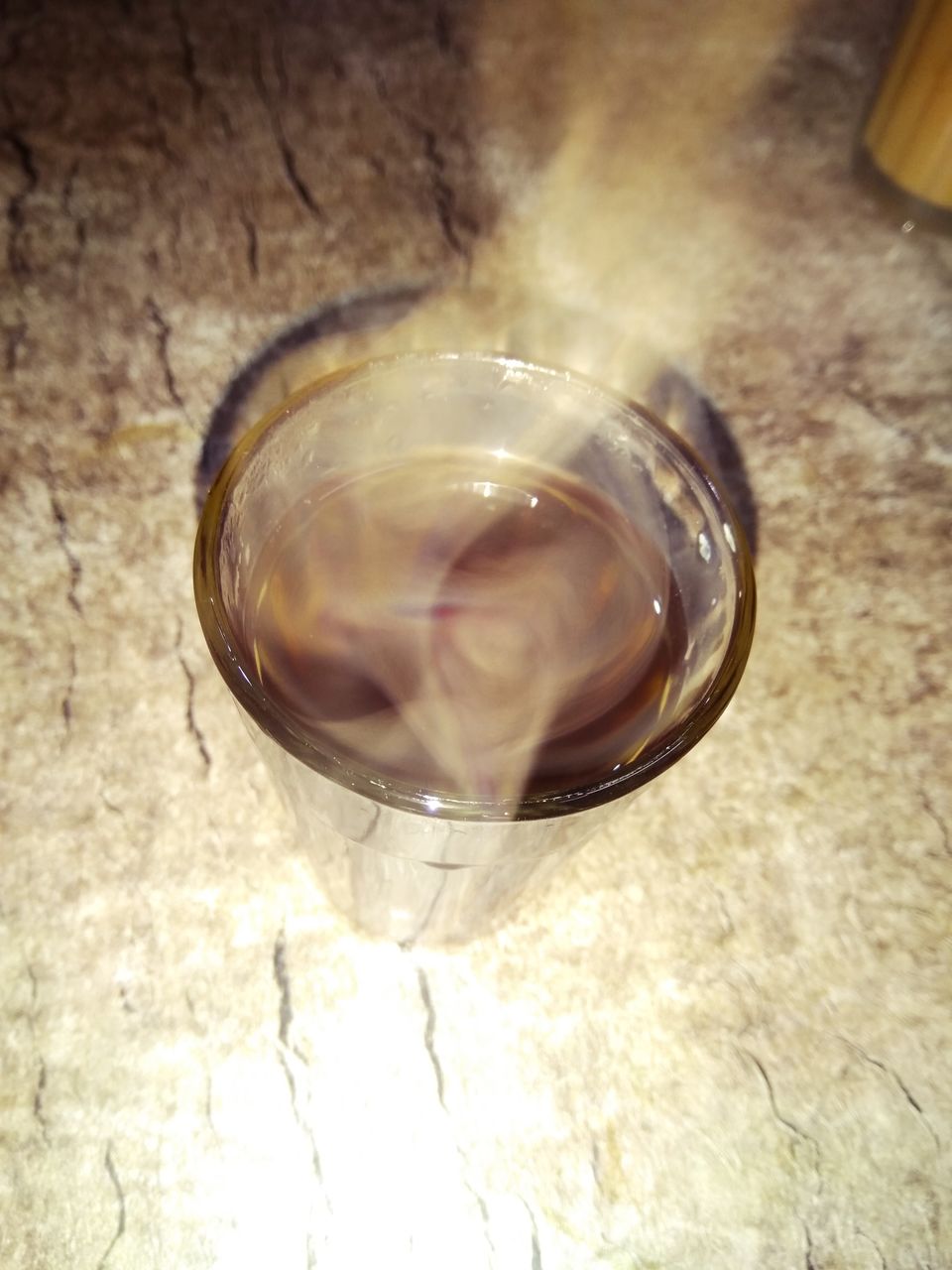 While returning back from Dawki to shillong we also took time to visit Living Root Bridge in Mawlynnong Village ( Awarded Asia's Cleanest Village in 2003). Also known as God's own garden.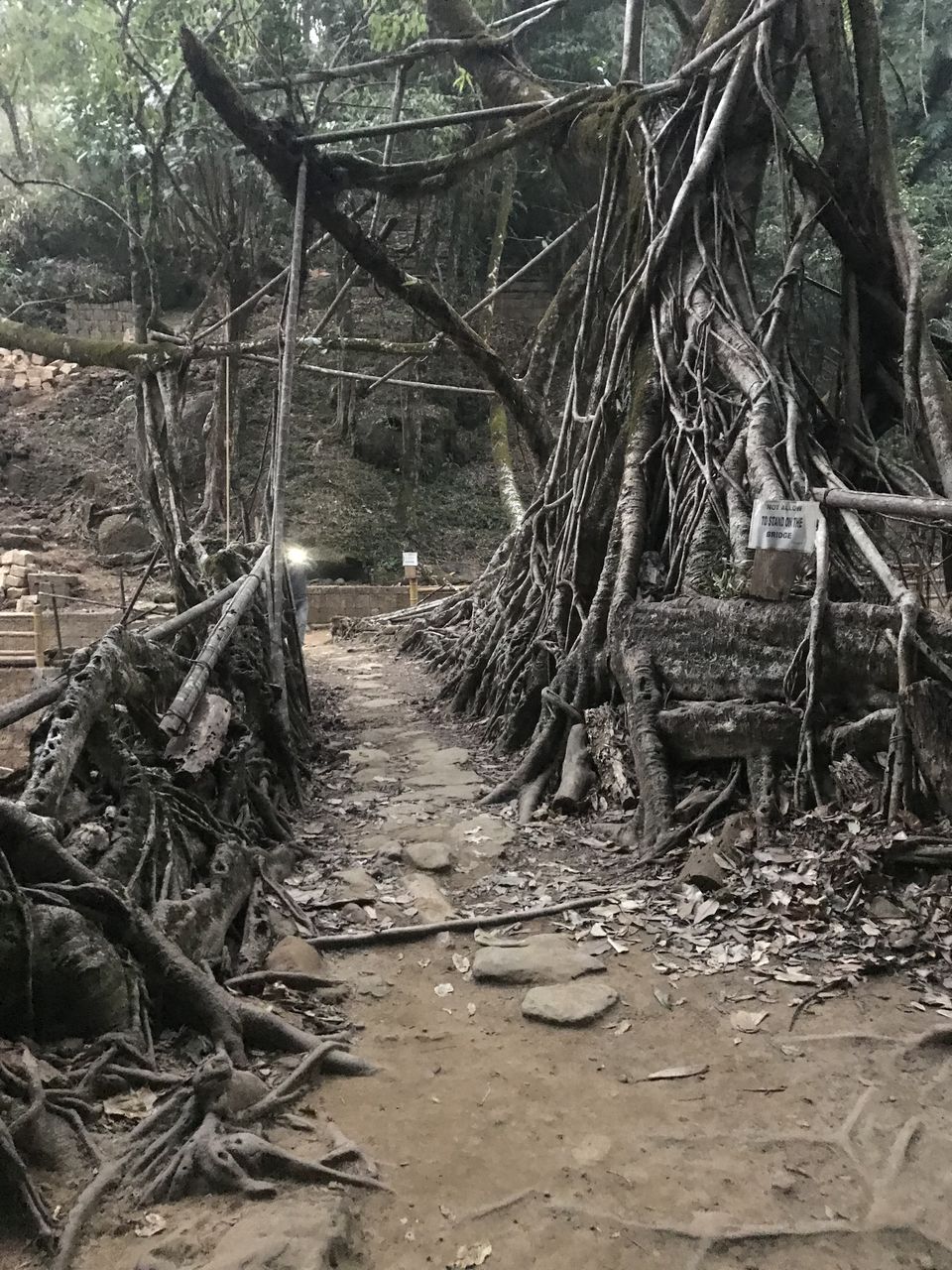 Next Morning we bagpacked to Krang Shuri waterfalls in JOWAI. On the way to jowai another stall of pineapple enticed us. So we stayed there for a while, met locals, thier children, had conversations.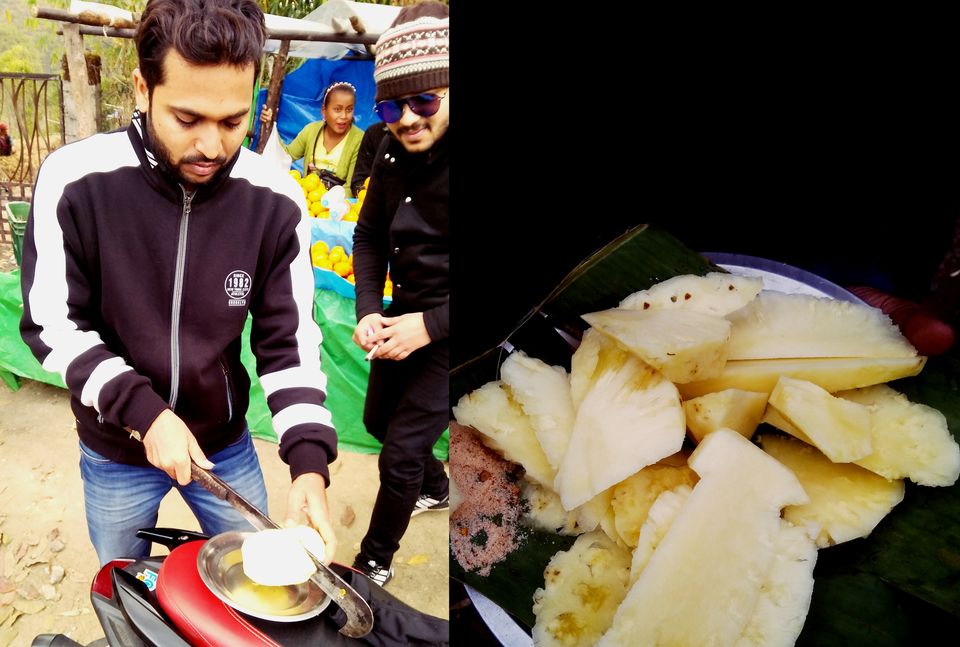 Enjoyed swimming at Krang Shuri waterfall. Sat there for a while, clicked some pictures. Listened nature through chirping of birds and thoughts going along with the stream of water.
While returning back to shillong, had some basic chinese food at a decent restaurant. but what we had in desert was like moving evocation of childhood.
Also met some local villagers on the run and learnt something new.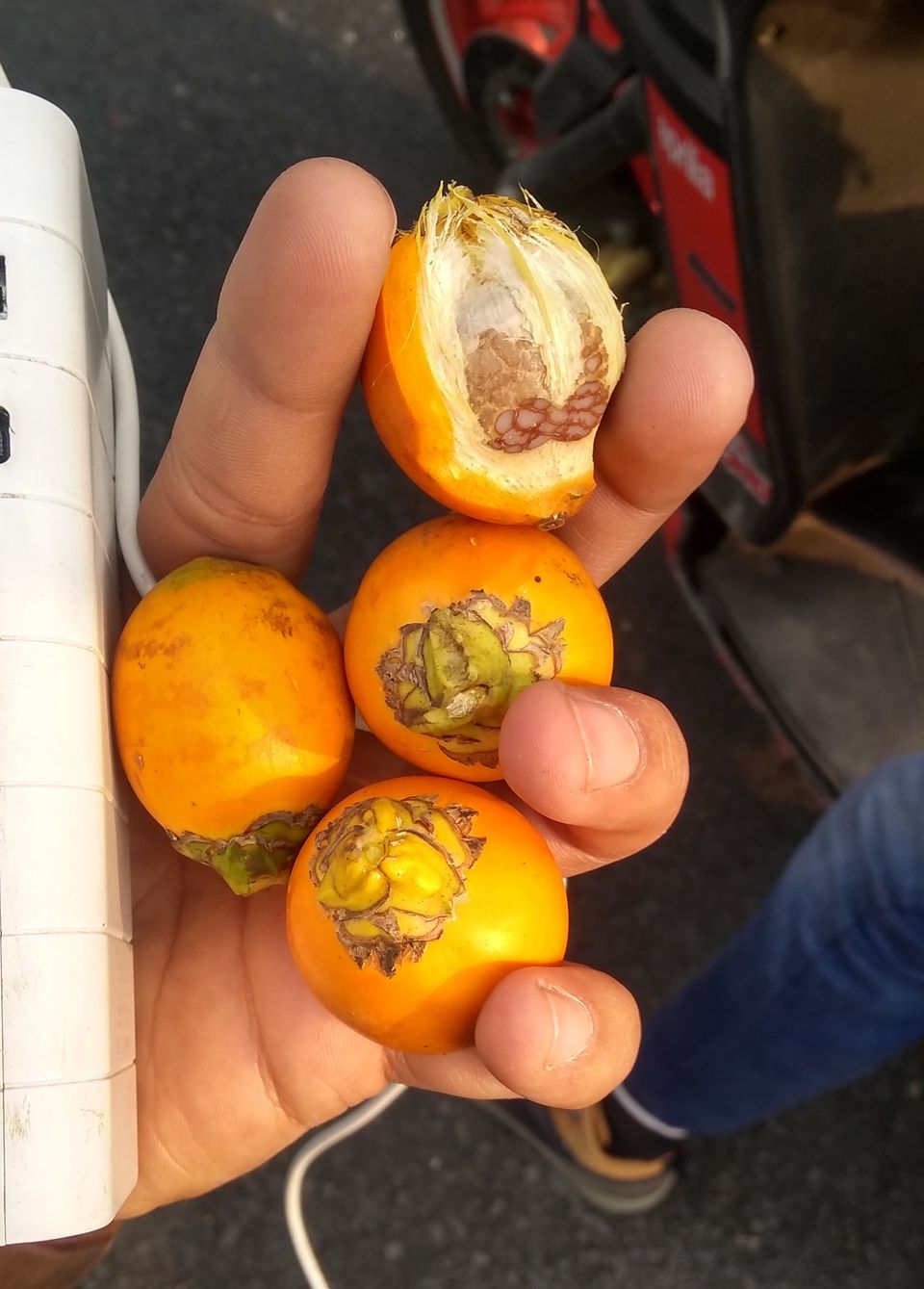 Meghalaya is forth largest producer of Areca-nut in INDIA. Before meeting these local fellows, i did not knew how Areca-nut(suparee) looks like when plucked from the tree and how its trees looks like. So ultimately travelling is learning.
Left Early from Shillong to reach Sohra early, although we had visited double decker root bridge next day but to cover seven sister and nohakalikai falls. Had Breakfast at a restaurant made fully out of bamboos.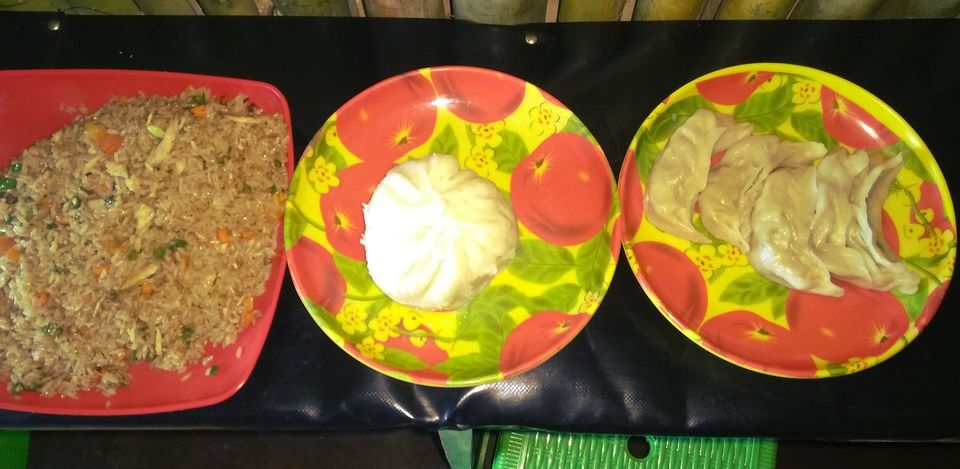 During the hike of Double Decker Root Bridge, you will confront many variegated fruits, juices, spices etc. Which ultimately for the dehydration body suffers during trekking and hikking. I will suggest you to take some protien bars from the market before you start your trek.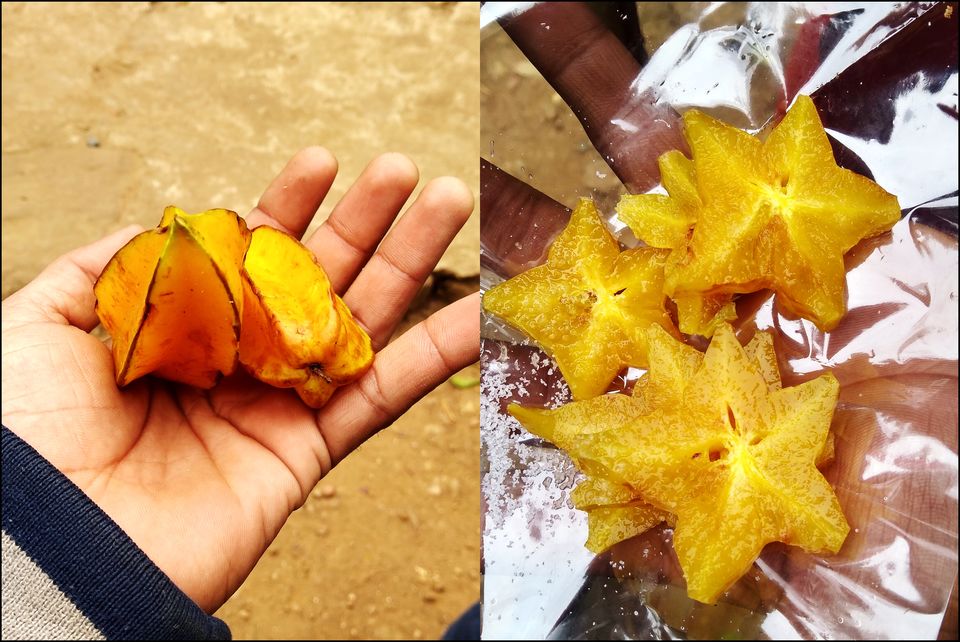 After completing the hike from Nongriat villlage, we headed straight to shillong. Hired a cab to Guwahati, reached there very late as flight for delhi was early in the morning.
You can also check out a little Video I have made on my journey through Meghalaya..
https://www.youtube.com/watch?v=jGI5jK0jYy0&t=70s
So, From the very begining in MEGHALAYA, nothing disappointed us in terms of local food & fruits, we had there.