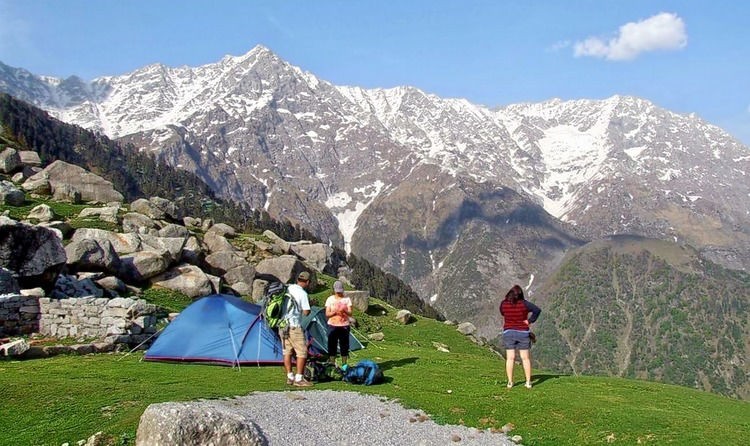 Triund is a beautiful place in the dhauladar range of mountains. We were 4 people for the travel
So the start of this amazing trip started on the night of chritsmas eve. We got our seats booked and reached macloed ganj by 5:30 am.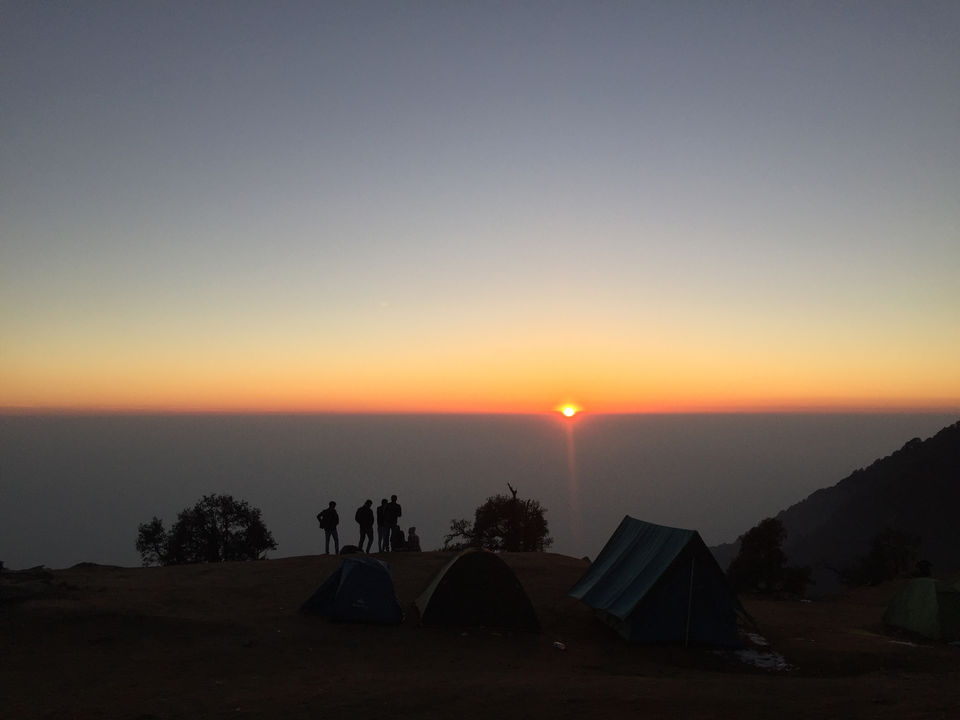 The temperature was freezing cool . There was nothing to do at that time so we all decided to move towards the bhagsu falls . The path was quite dark as there were no street lights on the way. On reaching we admired the beautiful sunrise it looked as if it was heaven. The air was quite moist and the temp was 1 on the negative side. We had our breakfast and started to gather food and water from the local market as the food on the hill top was quite expensive. By 9 am we started our trek and by 11 am we were at Dharamkot,the place where the trek actually started. Our destination was around 8 km away. After an hour we reached the famous Gallu temple. The triund top was approx 6 km from there . We had our lunch there and continued to move. When we covered half of our journey the amount of oxygen was not sufficient so we took some rest and continued. But then journey became much harder as very frequent stops were needed for rest. Finally, we reached the mountain top at 3:30pm and the scenery above was incredible the mountain in front was covered with fresh snow and there were some snow traces on the triund top . We rested a while and then hired a tent for a very reasonable rate. After couple of hours it was time for the sunset. Before that we got some dry wood for bonfire. We admired the amazing sunset. After the departure of the sunlight the temperature fell as fast as the lightning strikes the ground. We rested in our tent for half an hour and lit the wood. The temperature at 11 pm was -3 degrees. It was a difficult task to sleep in a sleeping bag in that temp we all were not able to sleep properly . The least temp at that night was -5 . Oh so cold it was and the day ended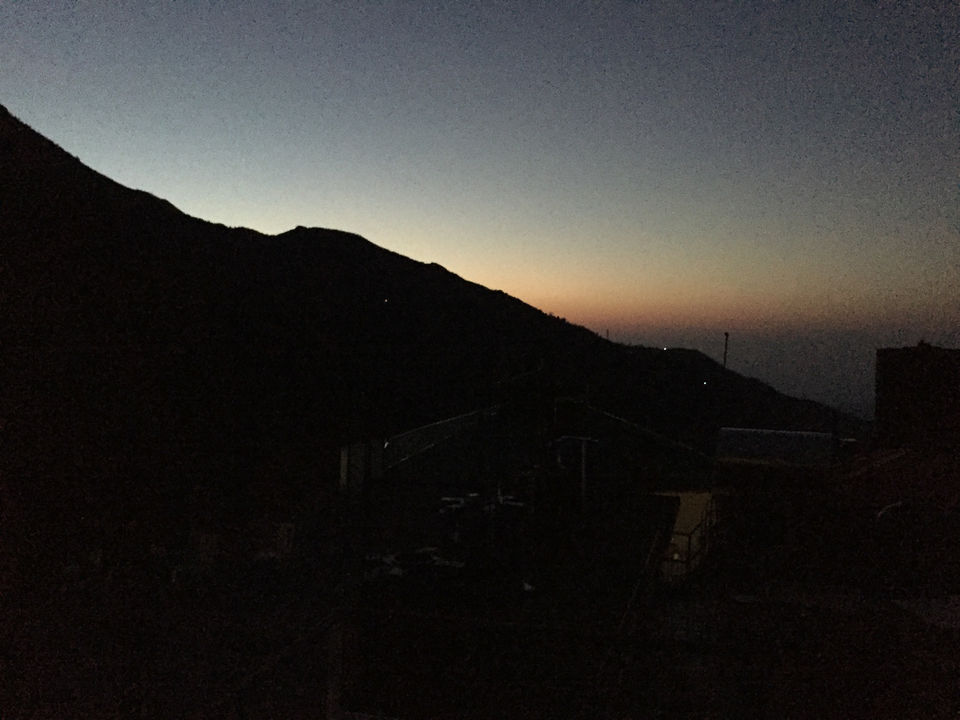 In the morning we woke up at approx 7 am and the sunlight was on its full force after some time we decided to trek back. It took 6hrs to reach the top but just 2 hrs to reach back though the road was kinda slippery.
Reaching back we went to macleod ganj for some food. We had our food and visted some places at the place some good attractions were monestry and the market the market is good for chinese food and gift items. At last we went to kangra and got the bus and this memorable journey was ended . The trip just took a max amount of 2500, and a power bank for sure and a good camera for these awesome memories. Everyone should go for a trek atleast once in life time