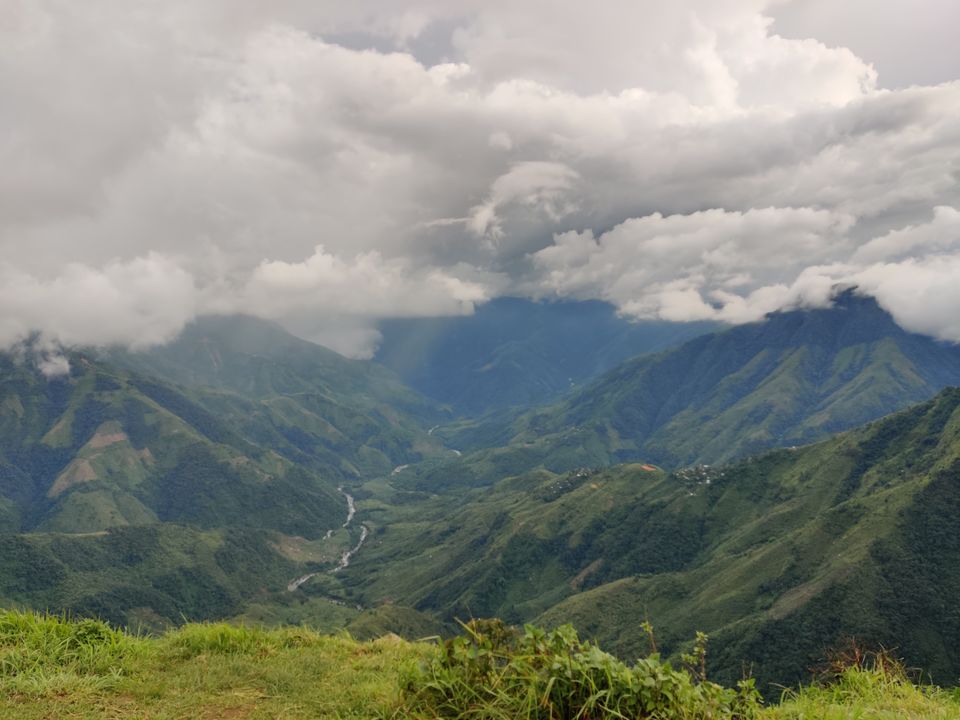 We hired a car from Guwahati the day next since there were five of us.
Mostly the only mode of transportation is a car or shared cabs.
You'll get plenty of cars for hire to Shillong.
We started early in the morning around 8 am.
Being on time is the key to a successful trip because there's nothing to see during nightime.
We reached Shillong by 12ish but instead of checking in to the hotel we directly left for Krang Shuri waterfalls,
It will take you around 2 more hours but it's worth the drive.
This breathtaking waterfall takes a 10-15 min trekk.
You can also take a bath here , you'll have changing rooms and life jackets easily available.
Word of advice will be to leave earlier for the falls
So that you can take a bath here otherwise you'll miss out on Laitlum.
You need to reach laitlum before 5pm as it gets foggy and dark after 5, it is a little difficult to reach but this point got really famous for Rock on 2 that was shot here.
Also CAUTION: Do not follow google maps in Shillong , get an experienced driver instead.
This mesmerizing view point is nothing less than a stairway to heaven (which it's also known as)
When we reached here the place was covered with clouds and there was zero visibility. But the clouds eventually cleared up for 10 minutes or so and the view was breathtaking . The paragon of beauty!
There are only small shops nearby and nothing else so don't expect much, although we took shelter there since it started pouring soon.
Later we returned back to our hotel and chilled out in the local bars of Shillong for the night.
*Try De Ja Vu an authentic Chinese bar.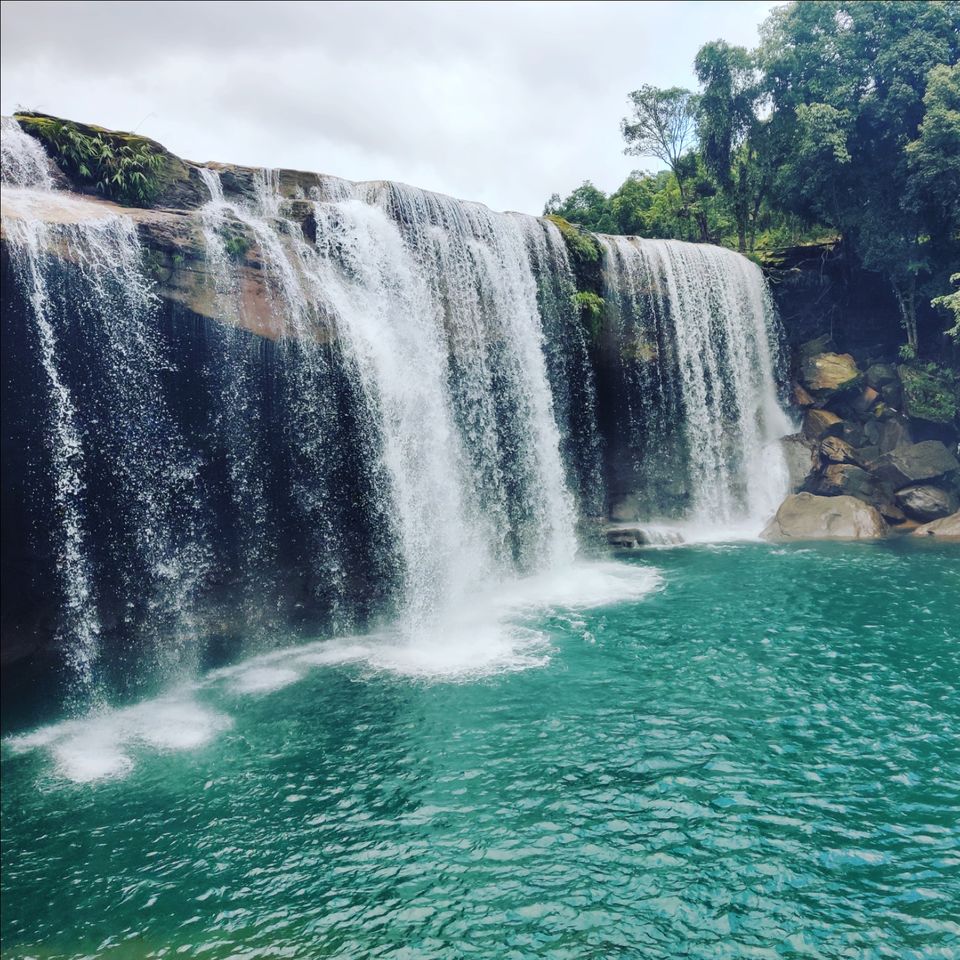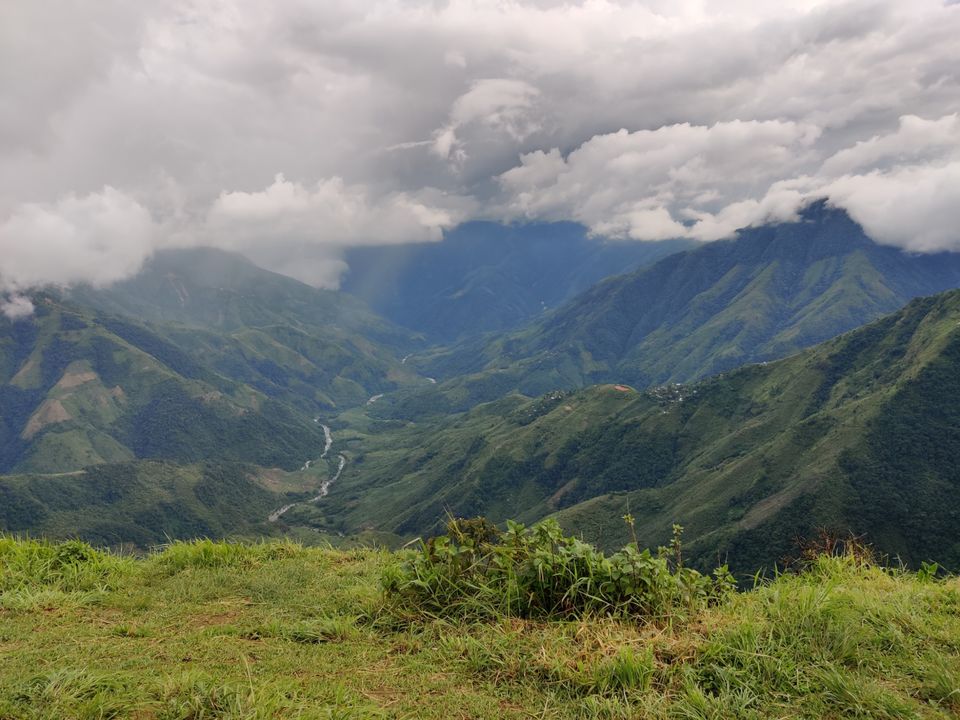 The next morning we were up by 6 and check out by 7 to our next destination Cherapunjee.
It took us around 3-4 hours to reach Cherapunjee since we made a lot of stops on the way.
Driving through the beautiful clouds was one in a million experience.
Our first stop was The elephant falls, this point falls on the way ti Cherapunjee followed by Laitmawsiang - the garden of caves (it is not a well known tourist spot as not many people know about this ), it's a long trekk down to the waterfalls and not many tourists are around, you'll have to trekk through caves and waterfalls, we took a little bath at the last waterfall , it was like our own private pool.
The water was freezing cold though but I'd suggest Krang Shuri will be a better option as there are life gaurds there.
Soon we reached Cherapunjee and we made couple of stops at Nohkalikai Waterfalls,(a trekk which we  didn't opt for since there's a beautiful view point , also this water fall has a spine chilling horror story )and the famous Seven sister waterfalls.
After that we went to the caves which I personally did not like much, if you're into archeological stuff, it's a must visit, I'm a little claustrophobic so I was a little skeptical about it.
The last and so far the best stop was at the Dainthlen Falls, you can chill by the flowing water with lots of stalls that serve yummy pineapples !
Grab a couple of beers perhaps for the buzz if you'd want to, you'll be able to see people camping by the water and lots of picnics. Around 6pm our day came to an end  at the famous Sai I Mika resort. An authentic resort admist the hills, very famous for its khasi cottages and fire places.
I'll recommend you to stay here for a perfect experience of Cherapunjee.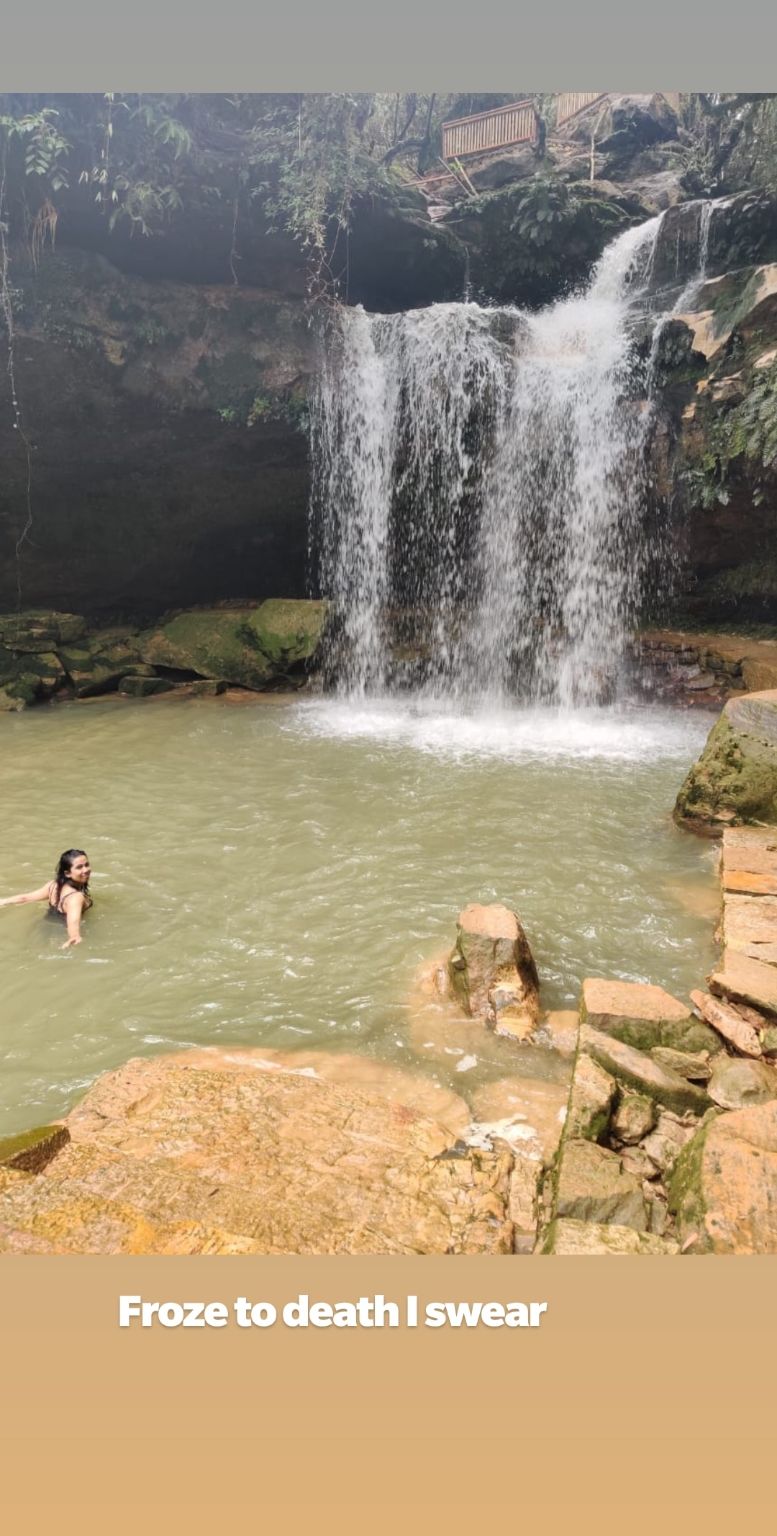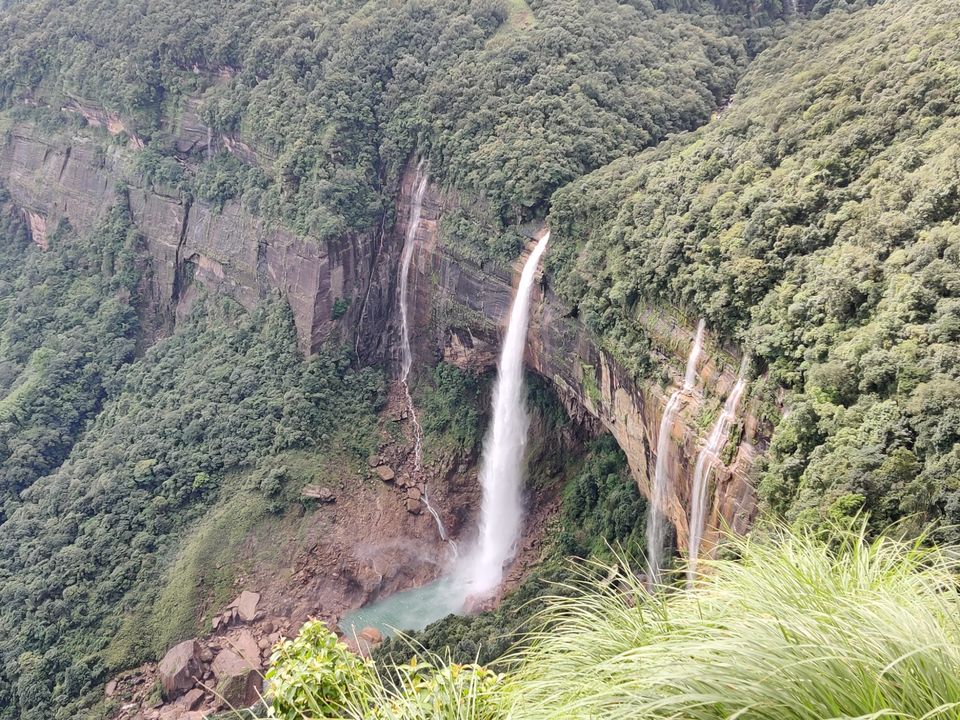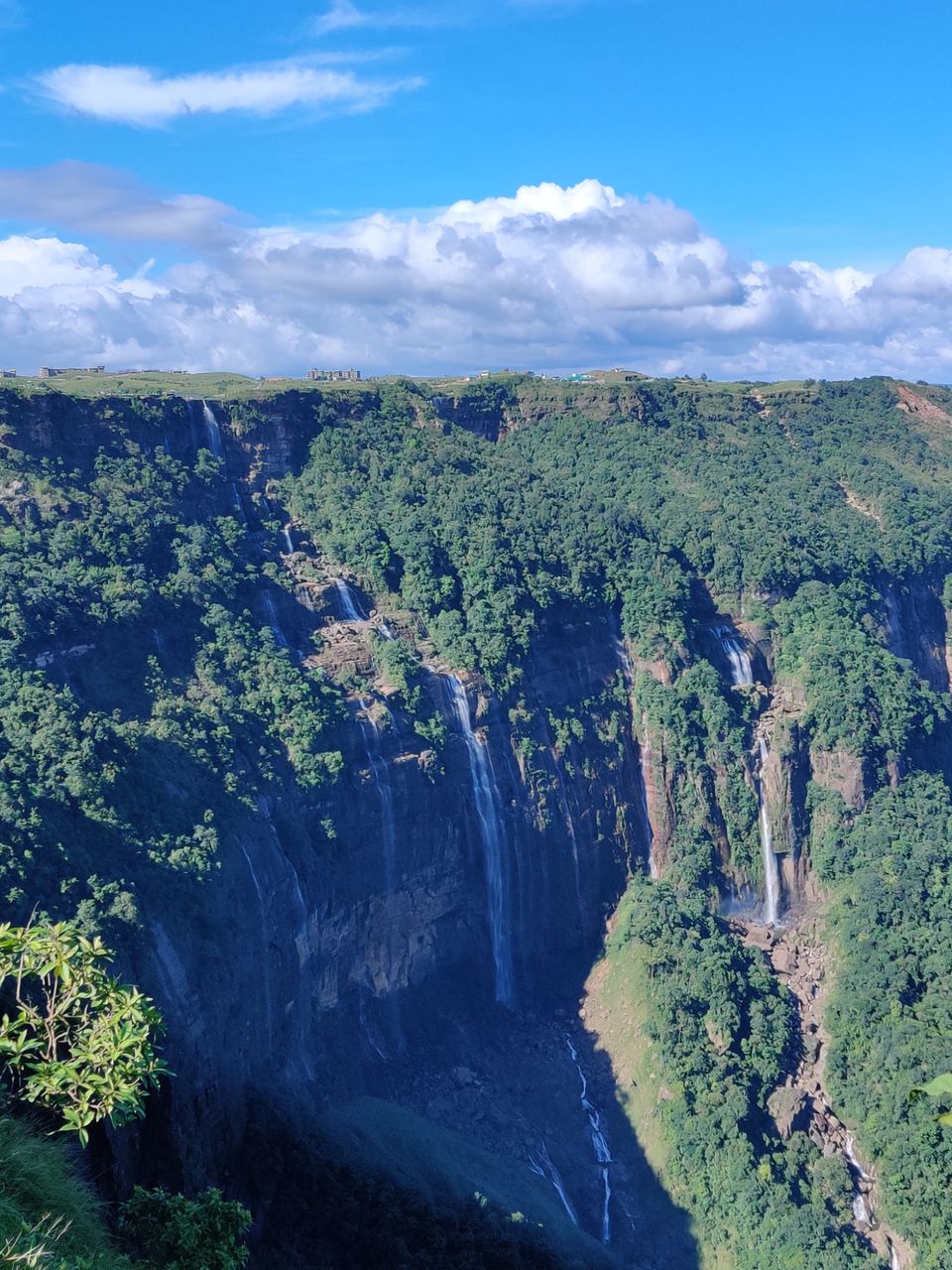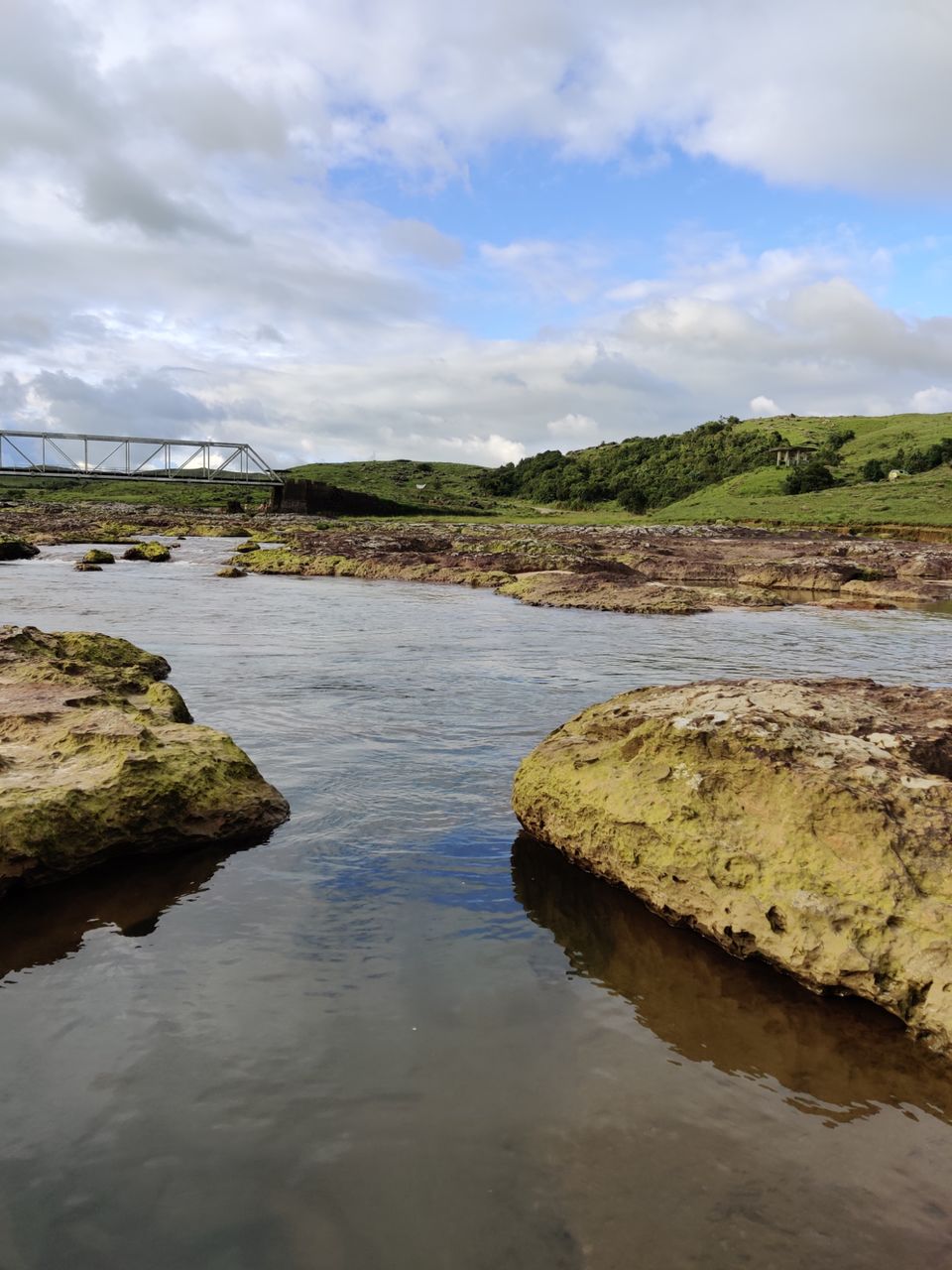 Day four , we woke up late because it was pouring cats and dogs and it was freezing cold with zero visibility.
You can almost open your door and see the clouds get inside your room. Amazing it was.
With all the rain we started off late and alas couldn't cover all we planned to cover today.
We went to the single Decker living root bridge first that was near Mawylnnong Village.
The thing is there are a lot of living root bridges in Megalaya we did not go for the double decker bridge since it is a very long trekk. But the single decker is worth it too since there wasn't much of a trekk.
Our next destination was Mawylnnong Village, Asia's cleanest village, not so much to do around here , just walk around the village embrace their squeaky clean houses and buy some soveniors for your friends and families.
We were planning to go to Dawki next, but we were so tired and also running late we decided to skip it and leave for Shillong instead.
In the night we hopped on to the famous market in Shillong the Police bazaar, you can do lots of shopping there. Be a little early as the market closes down by 8:30 and there's a lot of rush.
Don't forget to buy cute little umbrellas they have and also remember to bargain , bargain , bargain !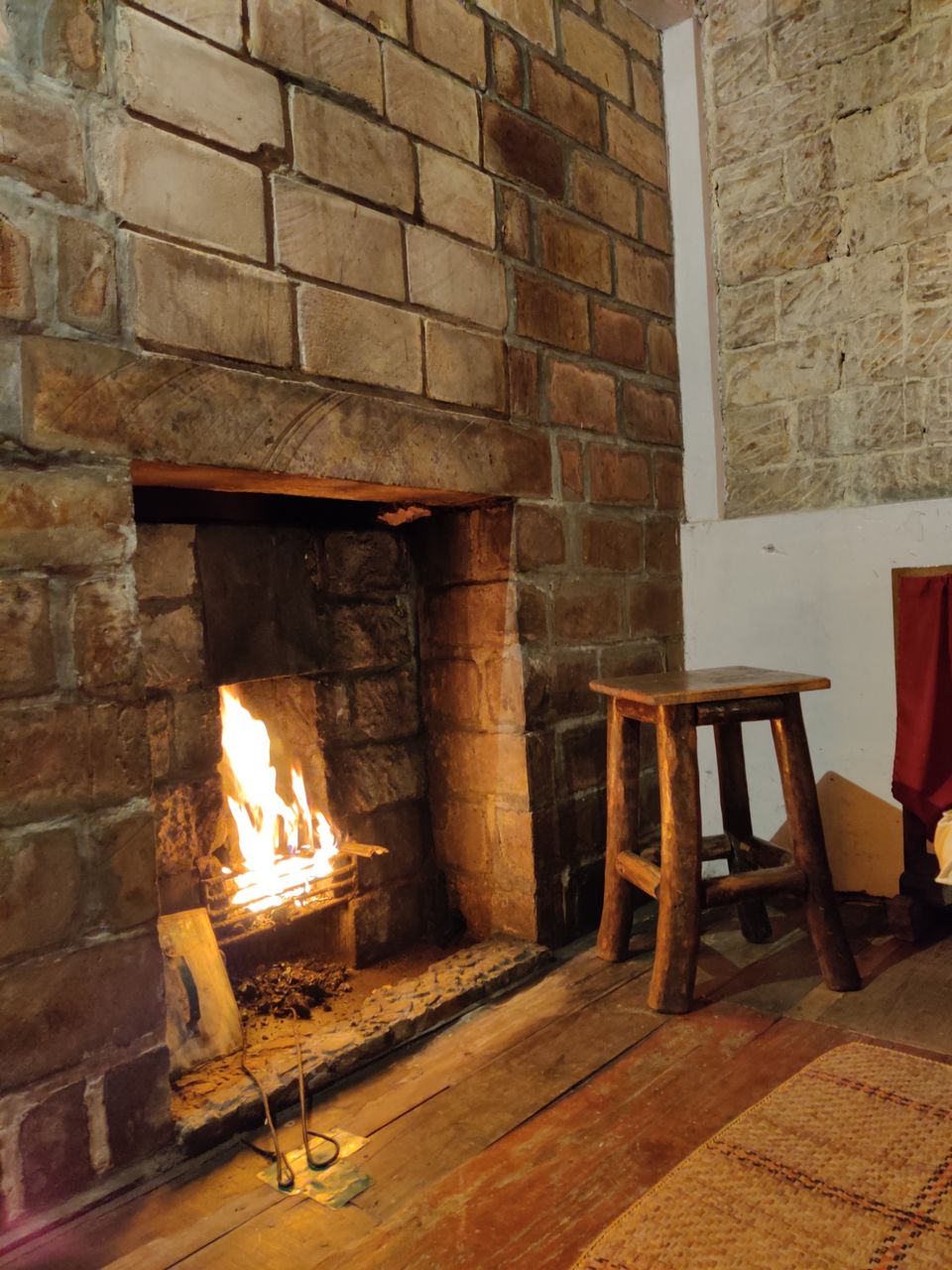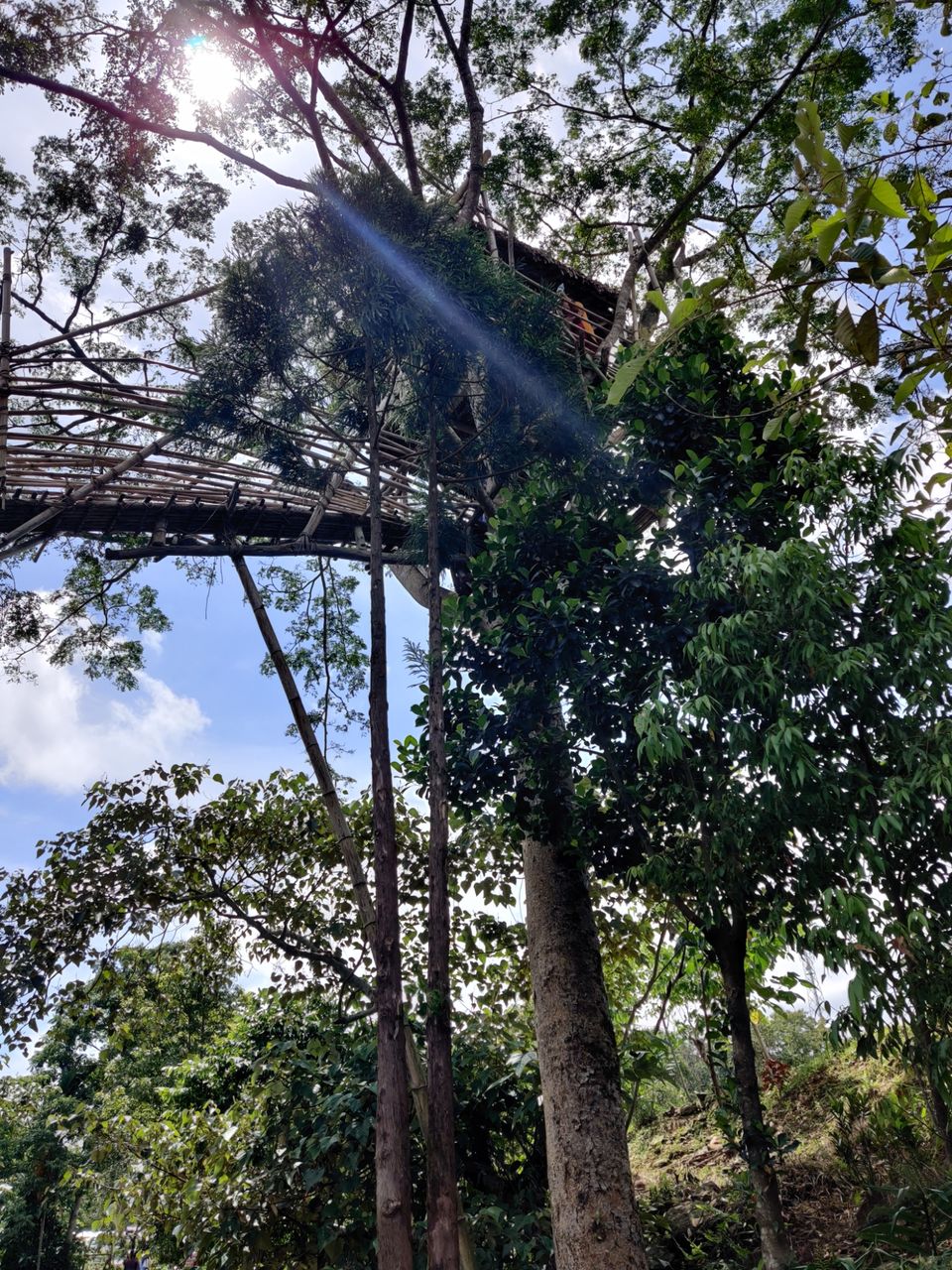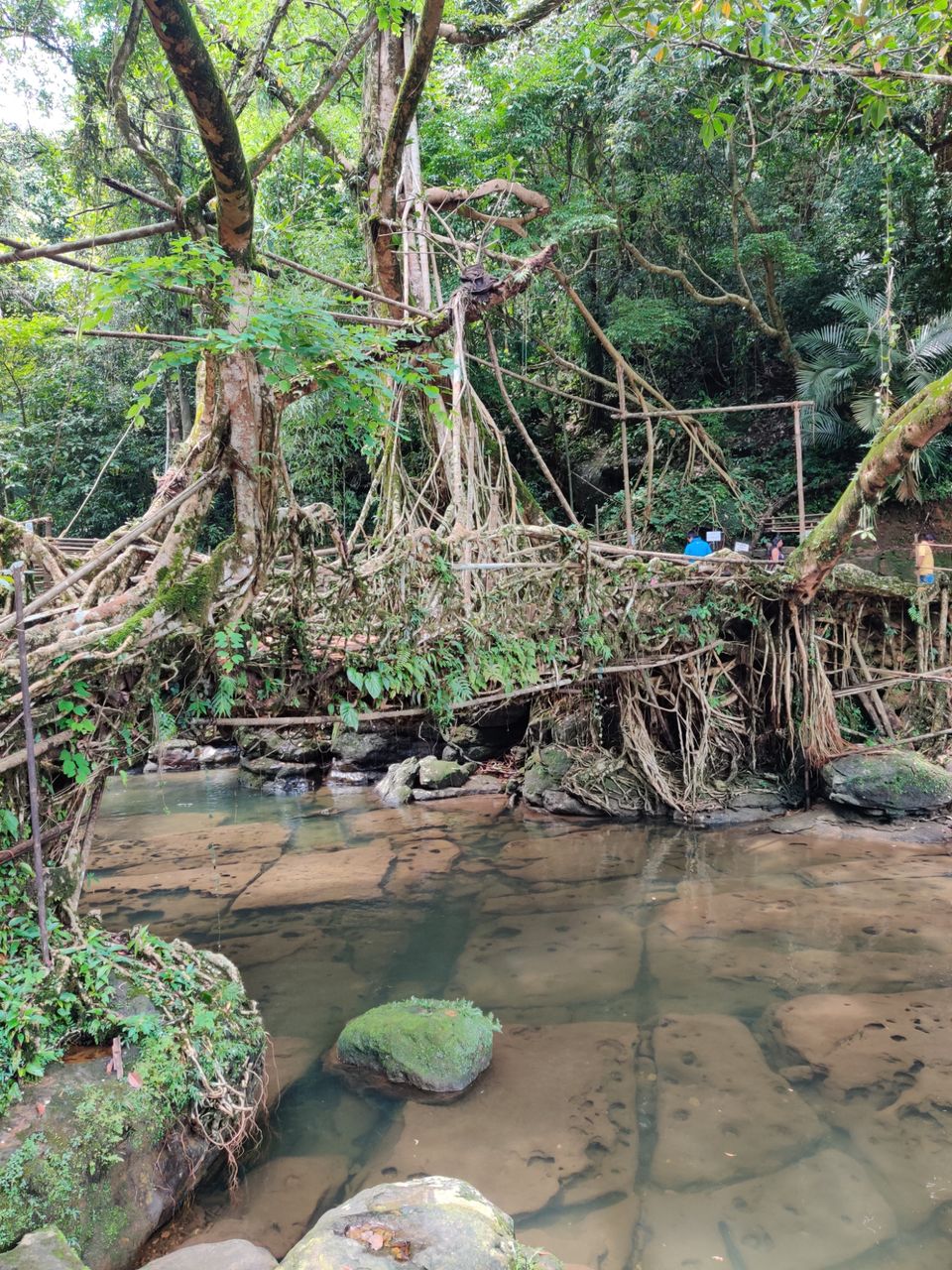 The next day around 8am we left Shillong for Guwahati and on our way we covered the Umiam Lake and trust me it was a beauty.
That's was all, our journey came to and end we left for home with some amazing memories.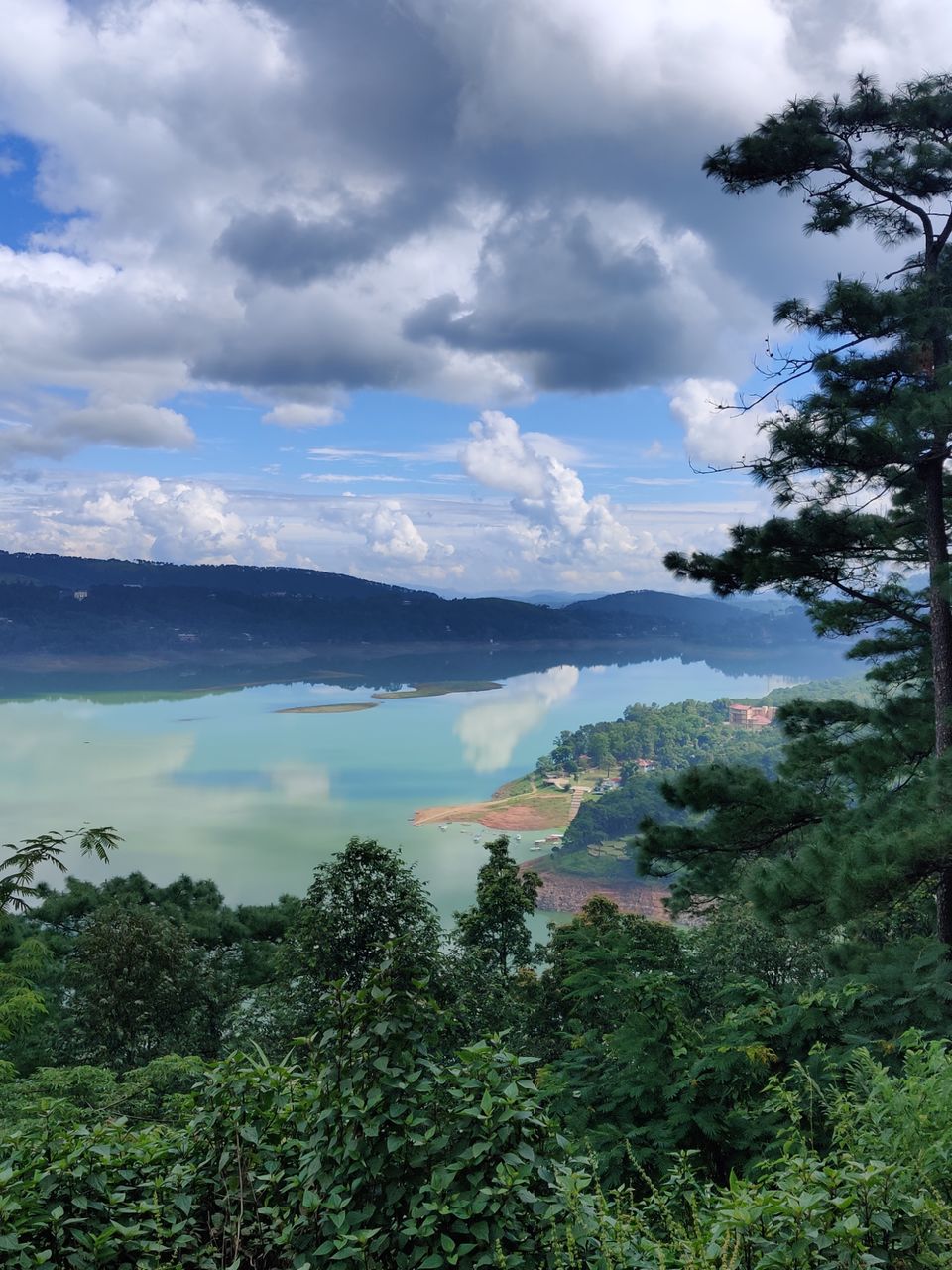 Meghalaya , tucked in between Assam and Bangladesh is a delight to the eyes ! Also a famous travel destination all throughout the year. To reach megalaya the nearest airport connected with most cities is the Guwahati Airport, although Shillong has a airport for itself but as far as I know only commutes to and from Kolkata.
We took a flight to Guwahati after work on Saturday
Reached Guwahati at late night.
The airport is situated quite far from the main city so make sure you land at a more feasible time although Ola's are available but it's totally upto you.
It took us about 1 hour to reach the city and we stayed overnight at the hotel. ( Hotel Palacio )