What are the types of insects that come into your mind that you would not like to see inside your home? Can they be ants, mosquitoes, roaches, silverfish or the most dreaded flies? Whatever your answer will be, for sure you would not want anyone of them to coexist with you in your own abode. All types of insects will go anywhere that there is food so you must make sure that you are not providing them with anything. Installing fly screens can help you shield your home from these pests. They might require some money and investments but they are considered practical and very effective in the long run.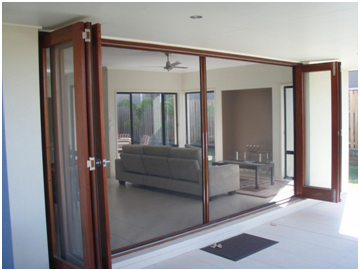 A sure fire way to prevent the access of insects from your home is by making sure that window and door screens are intact and are not damaged. If there are damages, consider replacing window screen mesh and doors for ultimate protection. You must make sure that the doors are not left open for long.
Make sure to regularly vacuum and sweep out crumbs from floors and other surfaces to prevent insects from being attracted. You must avoid leaving food exposed outside the refrigerator but if you need to, make sure they have the proper covering. Hide them back to the fridge once you are done. You should also regularly empty the trashcans and spray them at least once a month with disinfectants and insecticides. You could also make a window screen in your dirty kitchen area if you noticed that insect loves to visit that area of your house.
If the bugs are already present in your home and they have invaded at least a part of it, you can utilize pest strips that allow the insects to be trapped and then eventually die. You can hang these strips outside the house or you can also put some strips just outside the entryways. Make sure to keep these strips out of the reach of children. These strips are very sticky and they are painful to detach.
Another method to eradicate flying insects is the electric bug zappers. Bugs are generally attracted to light and once they try to land on it, they will be electrocuted and then eventually die. These are commonly seen in food service establishments and restaurants.
Determining how these insects gain access to your home can make your process of removing insects inside your home more effective. You must locate the place where they emerge from like windowsills and pipes. Ants are very notorious in coming from anywhere so you have to trace their trail to determine where they stay and where they go. It would also help to drain all stagnant water to control mosquitoes.
Using pesticides is the most effective and the easiest method by restaurants and households to kill insects. Pesticides can be used to control pests in schools, hospitals, and other commercial establishments. You can check it out here different models and makes of screen meshes that can be placed in windows and doors of your home to prevent insect access.