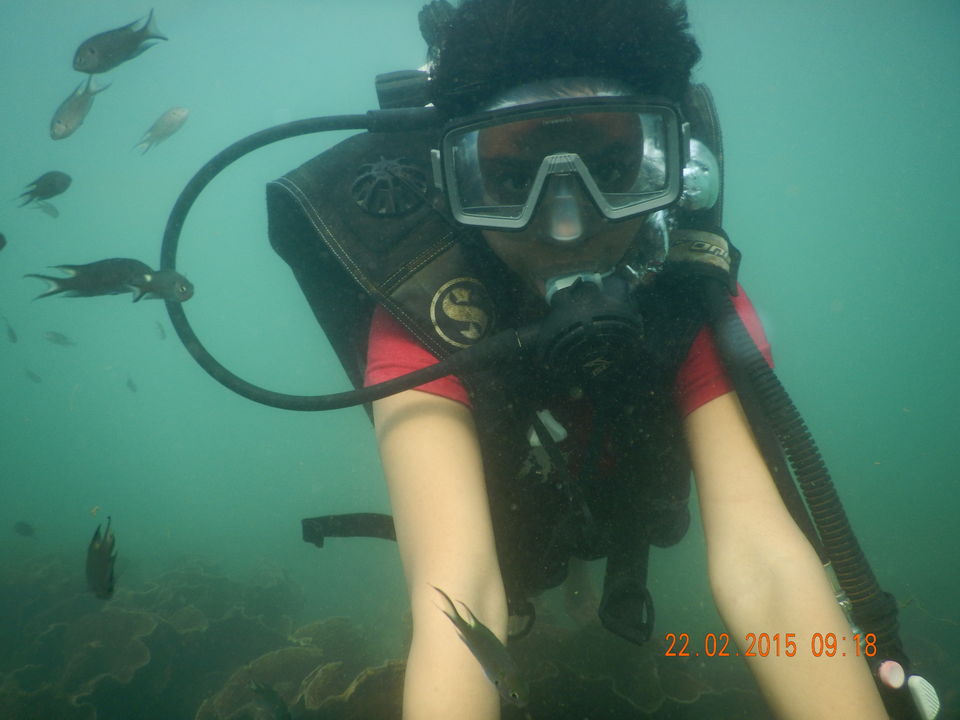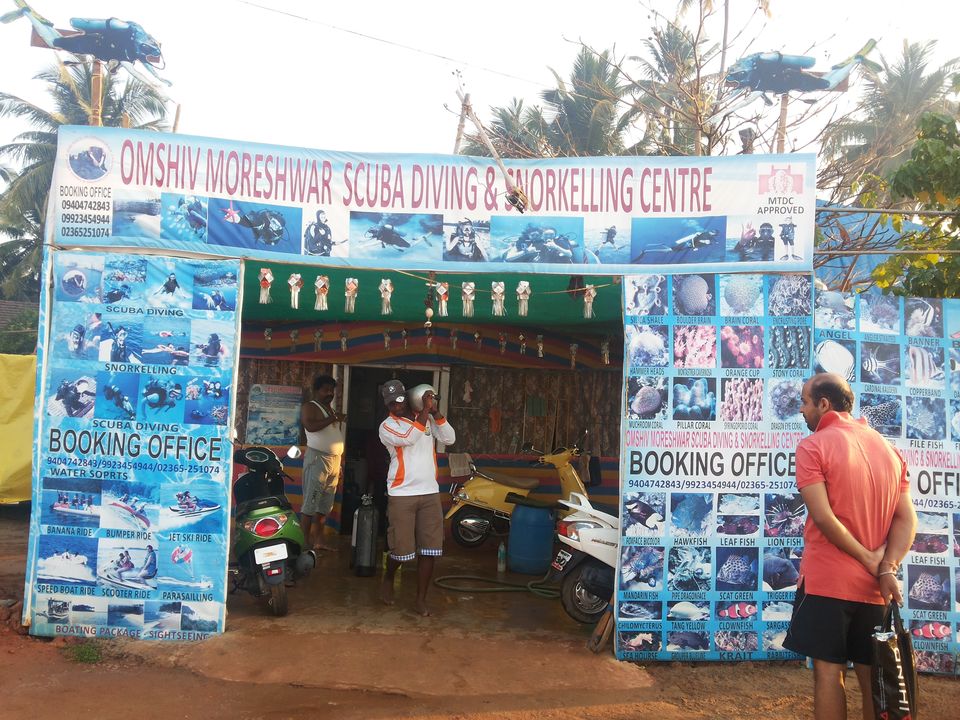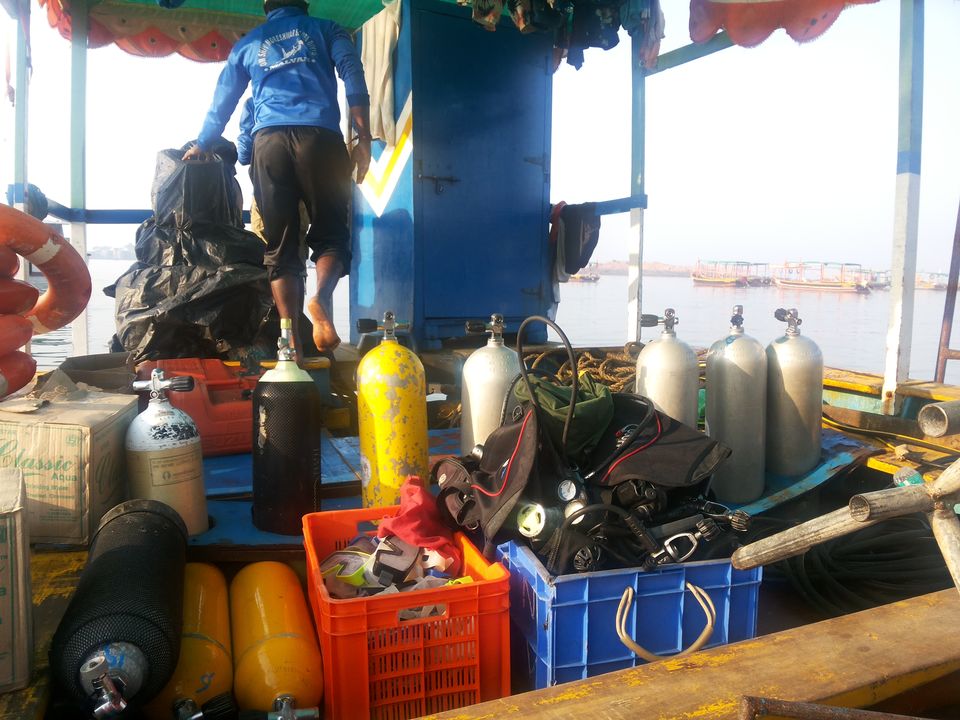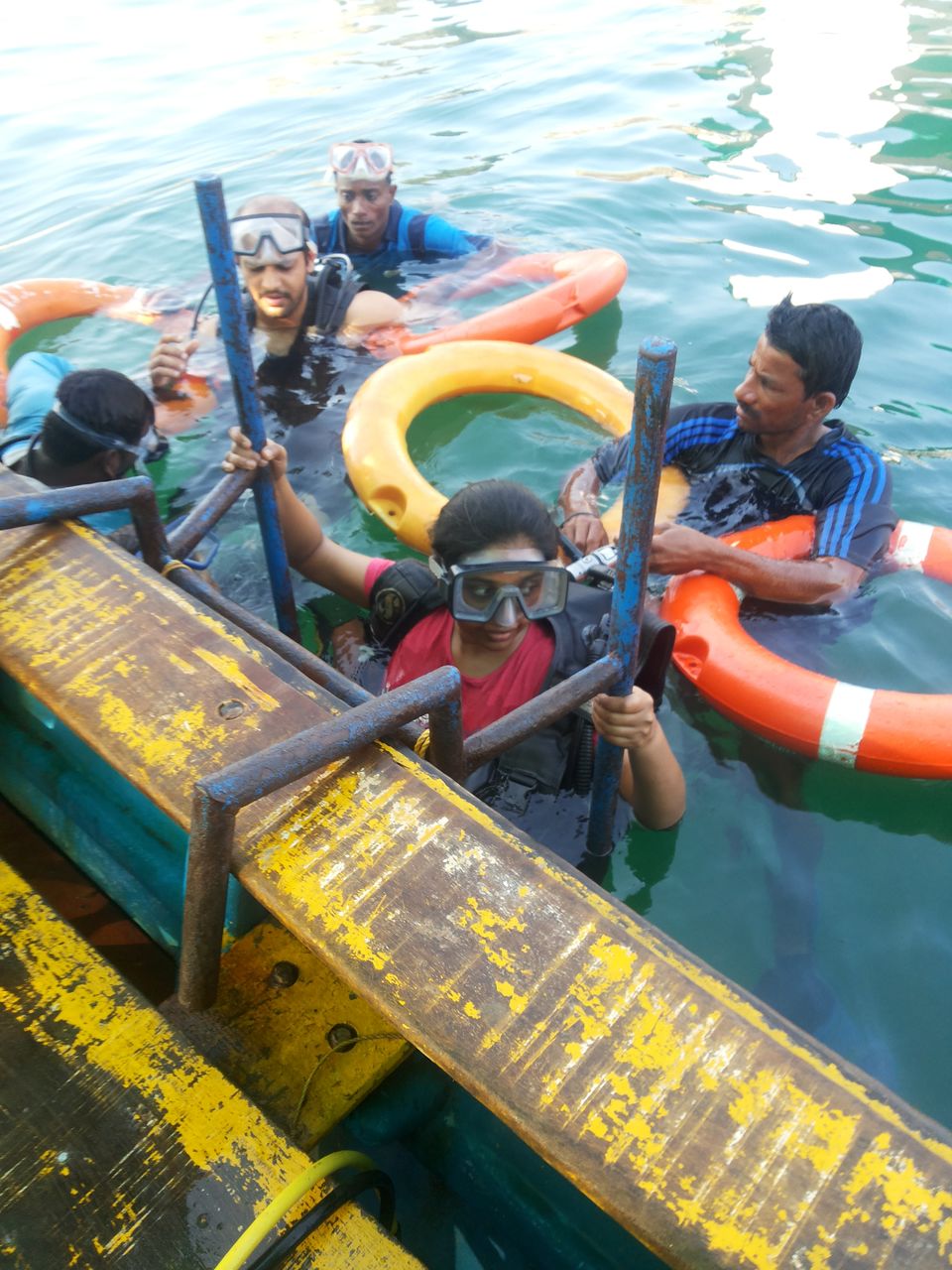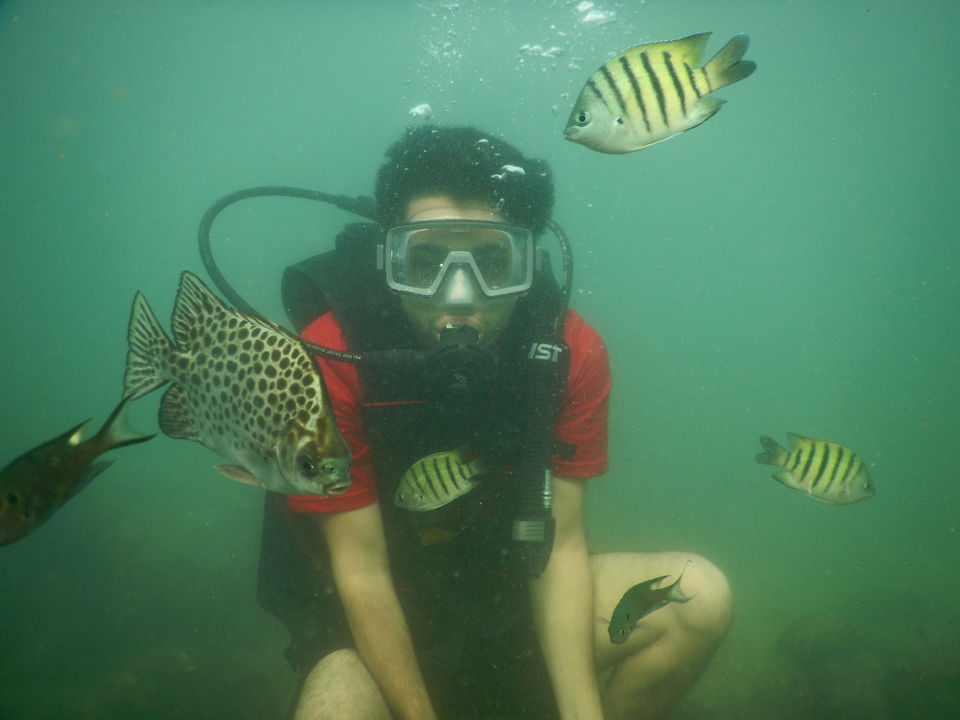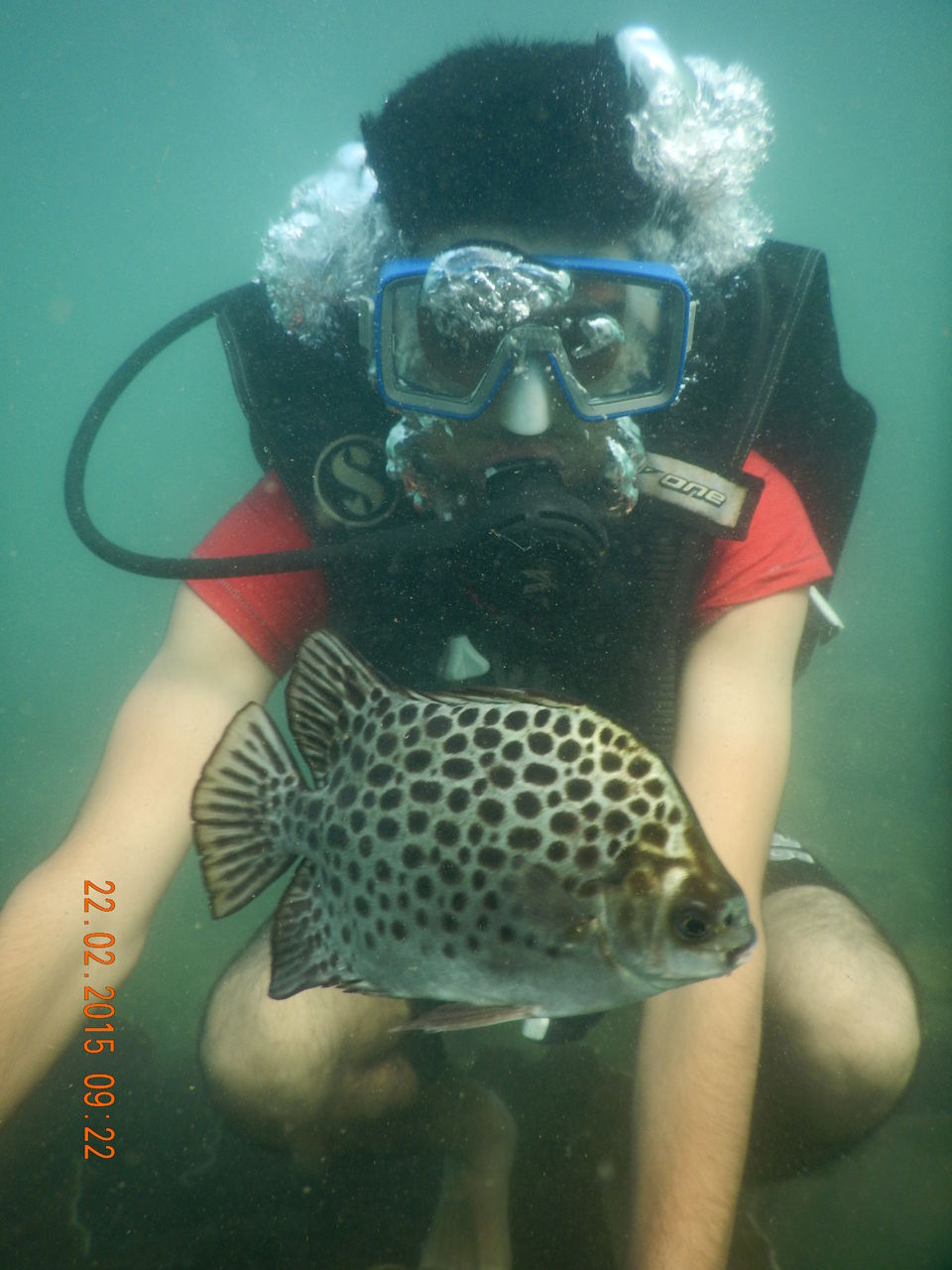 Scuba diving at Malvan was the most awaited trip. This was in my bucketlist since a very long time and finally its done! After the trip many people came to me asking about the instructors, the equipements used, does one need to know how to swim and most importantly is it safe? So I am going to answer all these questions out here. But before I answer to this questions, little bit about the various options available to explore the marine life at Malvan. After visiting one of the scuba diving centers I learnt that scuba diving can be done in two ways- commercial dive and cylinder dive. In commercial dive the diver carries a tube connected to the oxygen source which is placed on a boat near the dive site. This ideal if you want to have a quick peek underwater. In cyliner dive, as you must have guessed, the diver carries an oxygen cylinder along with him. Cylinder dives gives the diver the freedom to go deeper and explore points underwater. I went with the second option, that is with the cylinder. Snorkeling is also available. In snorkeling diver remians on the surfave and looks underwater using a snorkeling mask. This is comapritievely cheaper than scuba diving.
Now coming back to questions that were asked to me by many.
Is it safe? Yes it is. Two trainded instructors/guards are accompanied with the diver throughout to minimize the risks.
Do they give any training? Not really. They show you couple hand gestures to use when you feel comfartable underwater or when you want to come out of water. Before the dive you get 2 minutes to practice bearthing through mouth using the tube connected to the oxygen cylinder. Those who dont know how to swim this can be challenge. I was not comfortable breathing through mouth ans so could not spend much time underwater.
What equipements or gears are provided? A mask which covers your eyes and nose, oxygen cylinder and a regulator that aids in breathing underwater. On request they may also provide you with wet suits and fins(may be charged extra for this).
Best time to visit? Best time to visit Malvan is from November to February. Altough the activity is carried out from 8am to 4pm its better to go in the morning. You can go for dolphin ride early morning around 6am and immediatly followed by scuba diving.
How much does it cost? Commercial dive will cost you around Rs 1500, cylinder dive will cost around Rs 3000 and snorkeling will cost around Rs 400. If you are in big group you can ask for some discounts. Bargain as much as possible.
Where can we find the scuba diving centers? You can find scuba diving centers at Malvan Jetty. Day before you plan for the dive you can bargain with them and fix the final rates and book a suitable time for the dive.
Scuba diving is carried out behind the Sindhudurg fort. Every scuba diving center is alloted a specific area where they bring the divers for the dive. I did it at point1. The instructors take you to the point by boat. The boat is big enough to accomodate 20-25 divers.
My Experience- awesome and thrilling. This was my first experience underwater. I did have trouble in breathing and so could not spend much time underwater. I must have been there barely 5 minutes. If you are comfortable breathing underwater you can go even deeper and explore more of marine life. My advice to you when you are underwater, do not panic, leave your body loose and trust your instructor. He will not let you drown. They are always with you throughout the dive. The instructor also clicks photos and shoots a video of you underwater.
Those who have experienced scuba diving at Andaman may not find it thrilling or adventurous. This is a good experience for first timers.
If you want to know more feel free to post.
One of the sea fort buily by Shivaji Maharaj on Kurte island