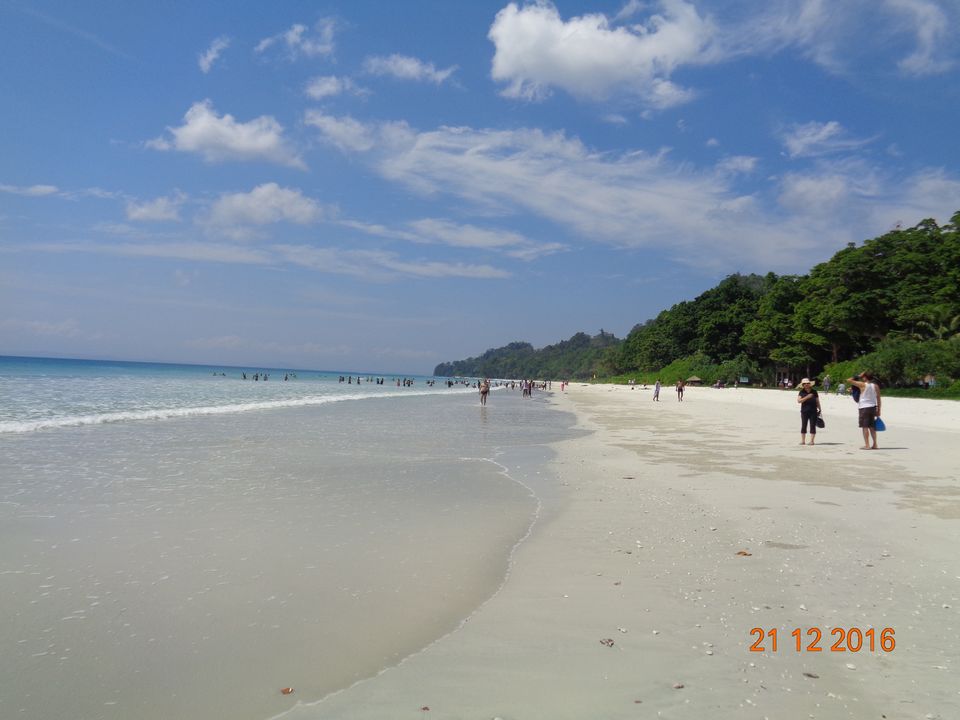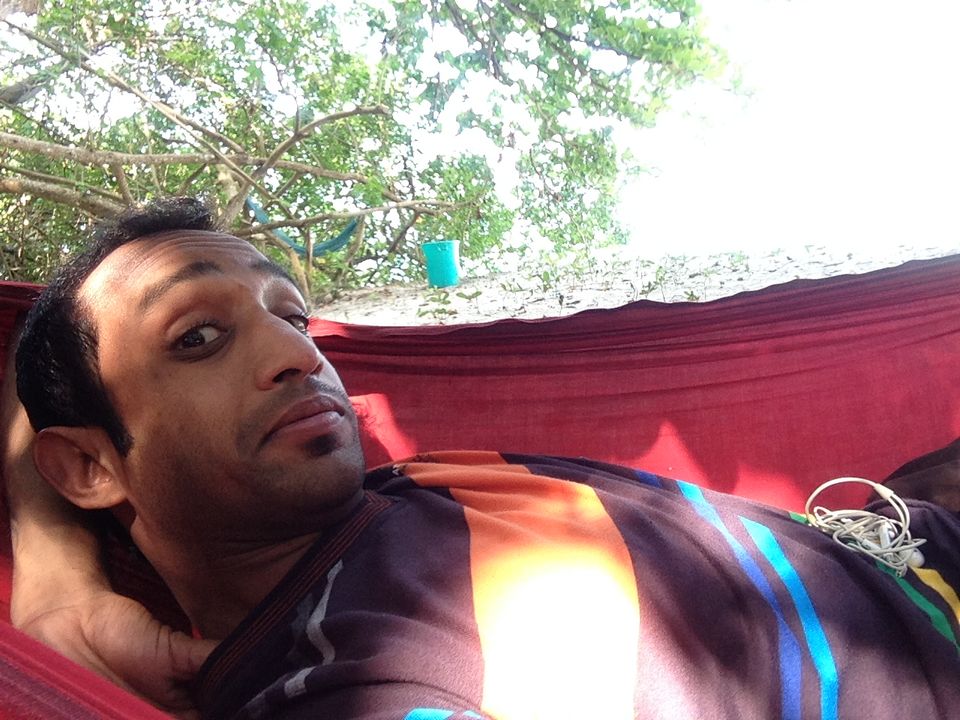 I googled for scuba diving for almost 1 month, but unfortunately there is no big source of information for scuba diving in india. So , I am sharing my scuba diving beginning with you all so that it will help you to try for this adventure sport. It's fun sport and if you how to swim you can go for scuba diving very easily. It is most underrated sport activity in India, but believe me when you see a turtle swimming with or a stingray swim above you, it feel very amazing.
First and foremost, there are steps to be a certified scuba diver. I am going to explain how I started. I divide my course in three parts :
1. Confined water training
2. Open water Training
3 Advanced Open water Training
There are basically two major companies which rule indian scuba industry ie Barefoot Scuba and Diveindia. I chose diveindia as they have one plus point for me ie they let you to start the course (confined water training ) in Delhi only. This flexibility encouraged me to try myself whether it excites me for further training on not. So I started to enquire at diveindia site by droping an email to them. I got a reply from the delhi trainer named Prafull. he explained me many things in mail (they prefer mail for every conversation. i don't know why? May be availability or professionalism, Anyway ) .
There are prerequists for scuba diving which are , you are able to swim 200m. Yes 200 mtr which too much . But, relaxation is that you can stop in between (as per padi standard you should not) but they somehow allow you to stop and breathe :) .
Confined water training is for one day which include a pool training of scuba for almost 6-7 hours. It costs 12500 inr to me . Before that training, you need to go through the academic study of scuba diving material which is theoretical and in the form of videos (prefer videos always). You get familiar with the equipments and assembling and dismantling of the cylinder, BCD device and checking all hoses. Believe me guys it was wonderful experience for me to breathe underwater for the first time in my life. :) . I evaluated that it is not tough to dive underwater. I must say Prafull is a very good trainer. They will provide you a reference letter which you can show to any scuba school and you are not supposed to repeat/pay for confined water training again.
Then I started to plan to complete my rest of the training in Andamans. So I again in a mail trail with diveindia and they shared a price quote of 13500 inr and 17500 inr for open water and advanced openwater training. I took a "A hut" to stay which costs 300 inr per day (which is cheap). I was preplanned so I got cheap air tickets for about 12000 (to and fro) from delhi to port blair. So after waiting few weeks, day came and i started my journey to Port Blair from Delhi.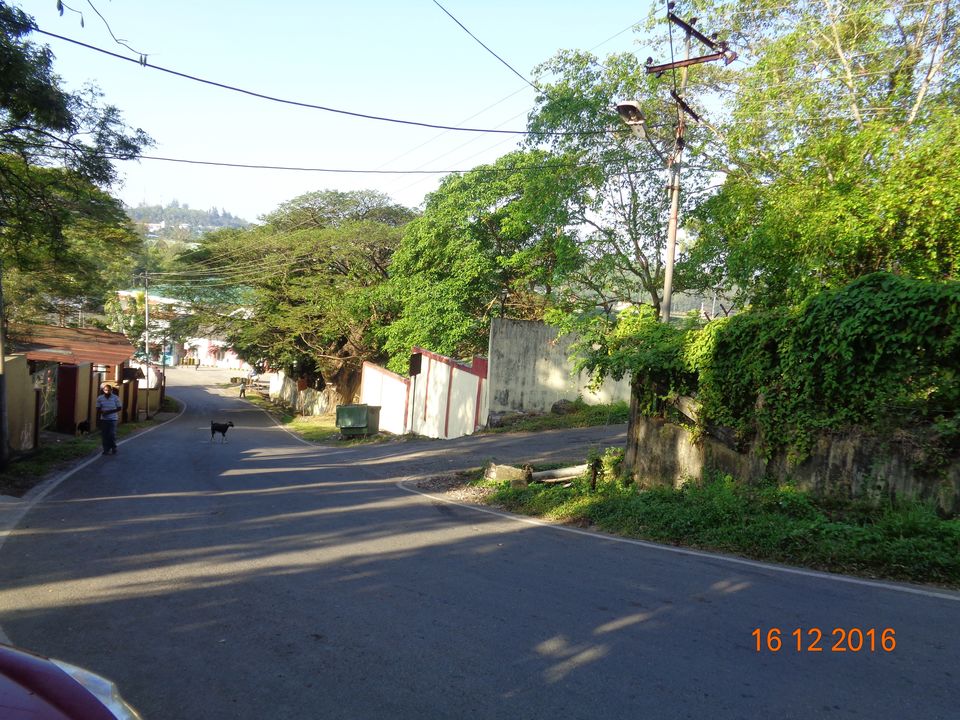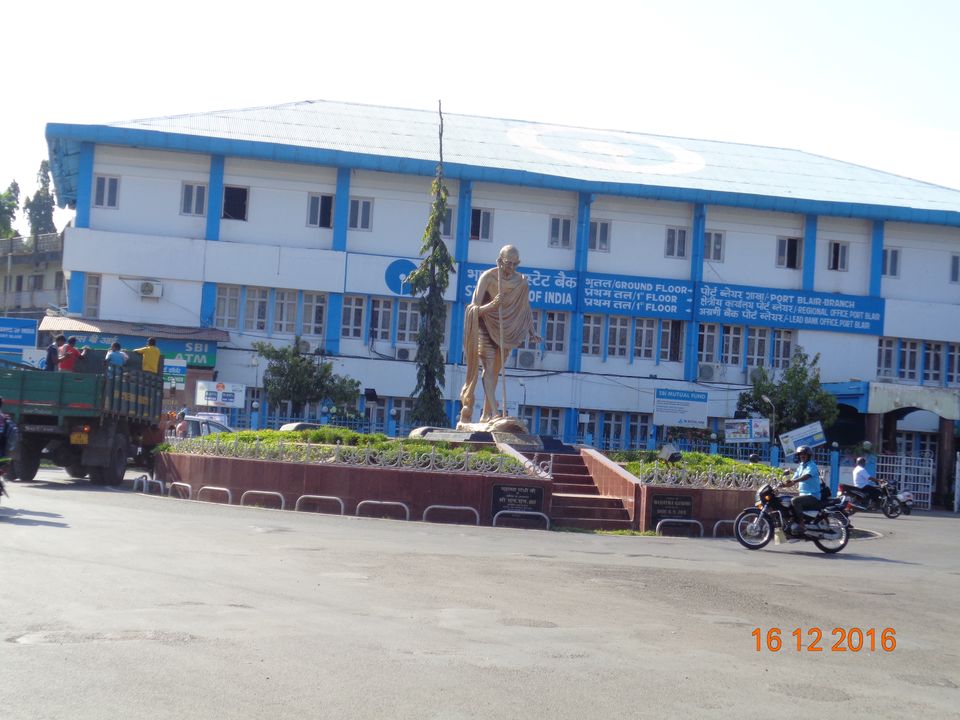 I Boarded to my flight very late around 1:00 am and reached around 7 or 8:00 (as i opted for connected flights).DELHI->BANGALORE->PORT BLAIR. I already planned a night stay in portblair and booked a cheap room rs 700 for stay.i booked a shared auto and auto driver helped for booking a ferry for havelock island that costs me 1250( expensive, as compared, ofcourse he got a commission amount from the ferry agent ). I stayed in port balir , market is nearby, had dinner and slept.
I woke up around 9:00 am. My ferry timings were 4pm. I have ample of time to get fresh and visit someplace in portblair. I ate food and decided to visit The JAIL (Kala Pani jail).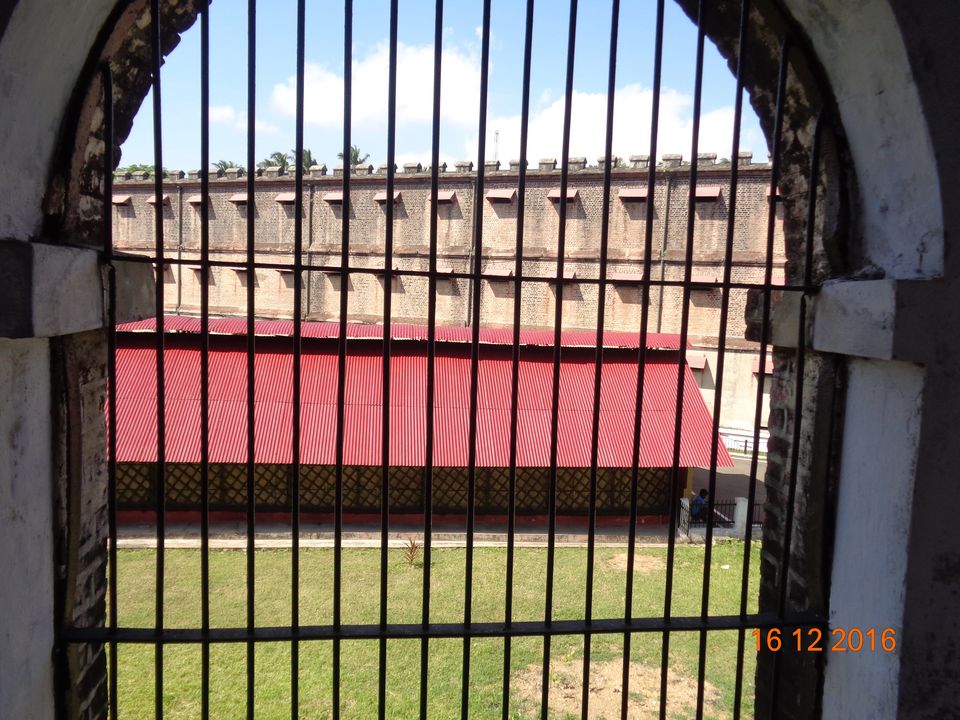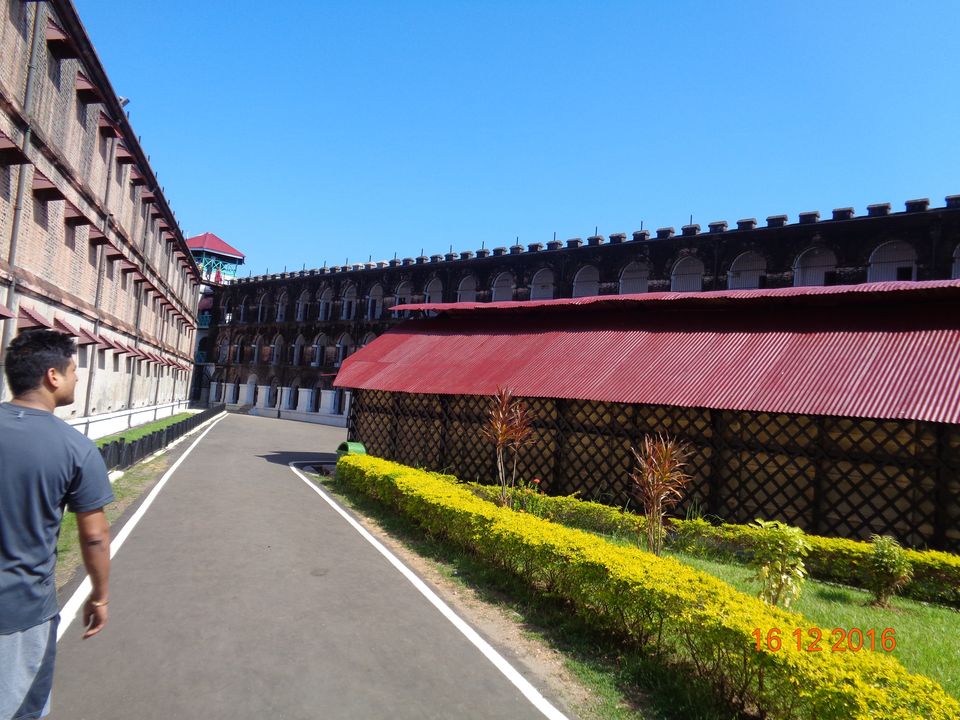 It was a nice experience. I spent some time there and then came back to hotel and found my way for dockyard (it was hardly 1 km away from my hotel. Told you i planned wisely :P ) . In the first pic behind the electric pole is the seaport :) .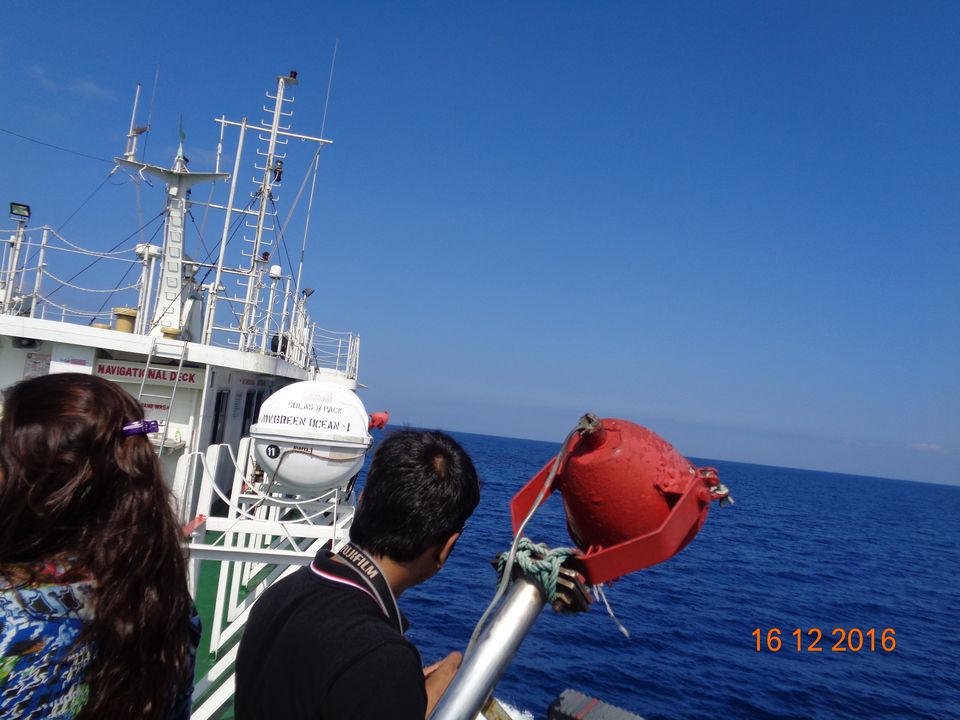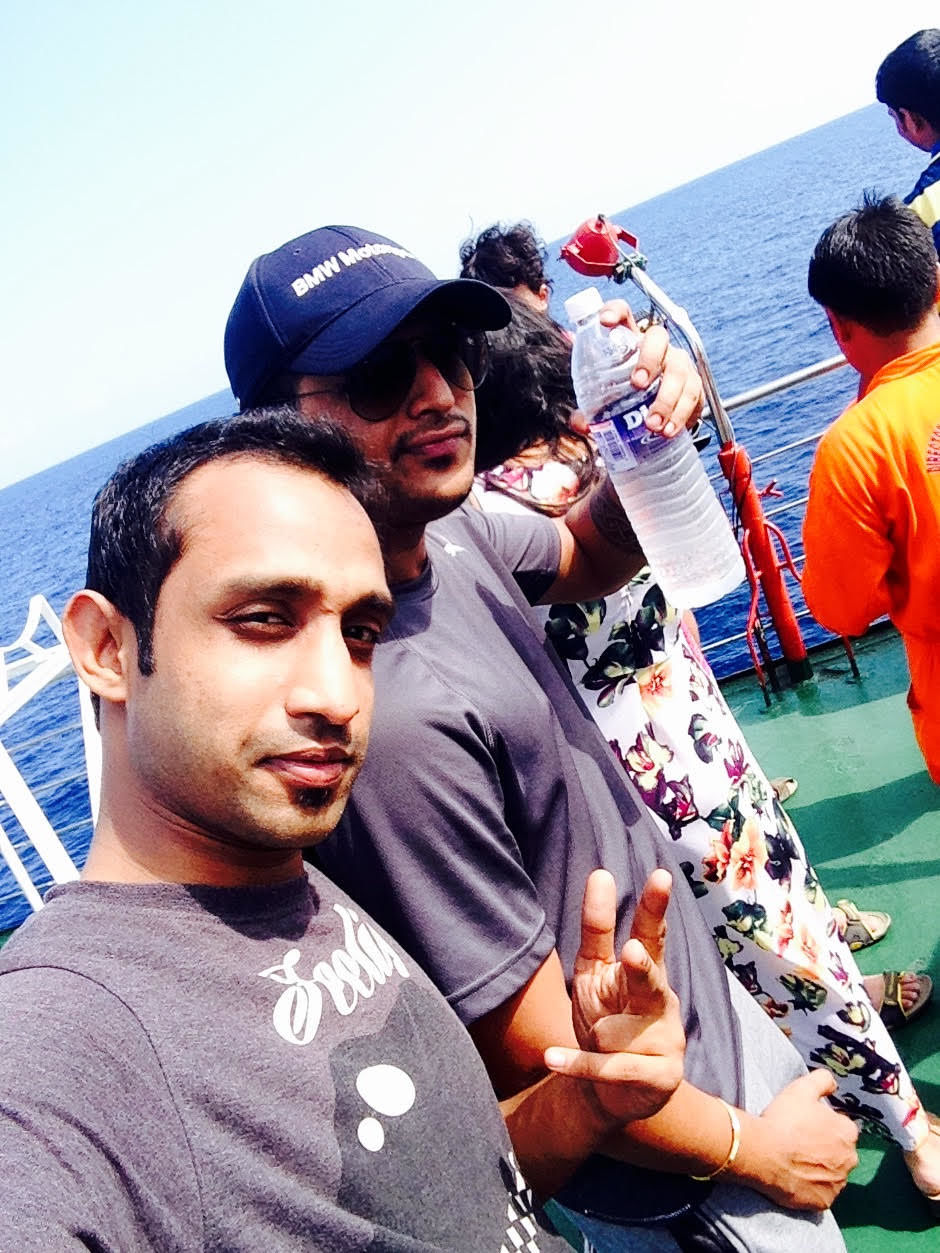 Now ferry came on time , i boarded the ferry and started my journey to havelock island. ferry journey was entertaining. Name of ferry is Markuzz. I recommend the ferry as they have a canteen and music . People were dancing for the whole journey. We reached to havelock around 6:00-7:00 pm. I took an auto and everyone knows where is DiveIndia . they charged me 100 inr to drop me to doorstep.
I reached to Diveindia and view is beautiful. Cant explain just refer pics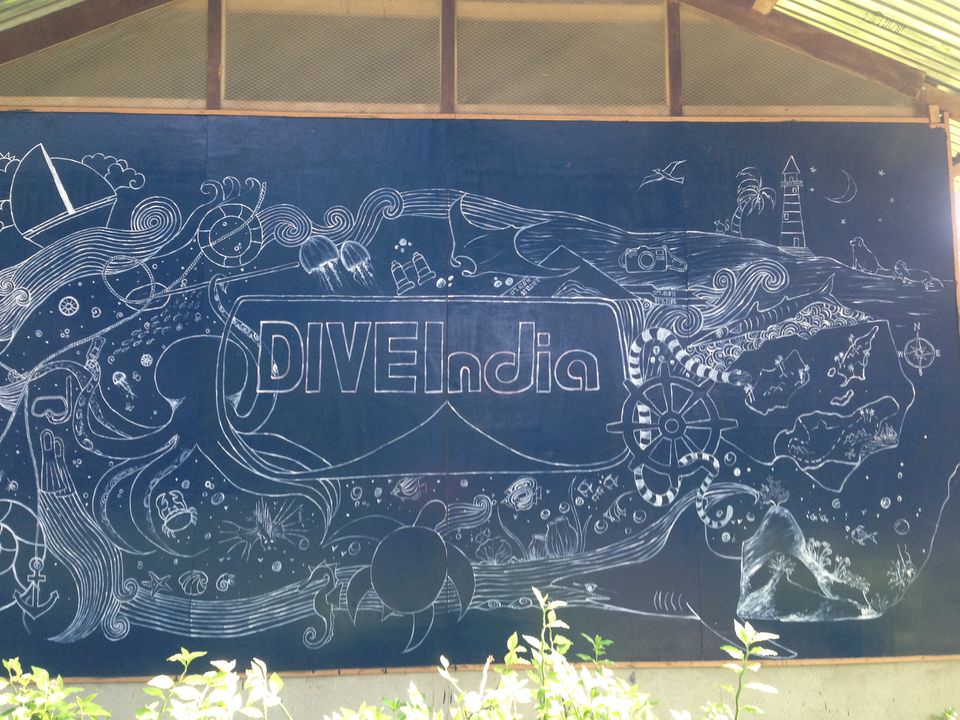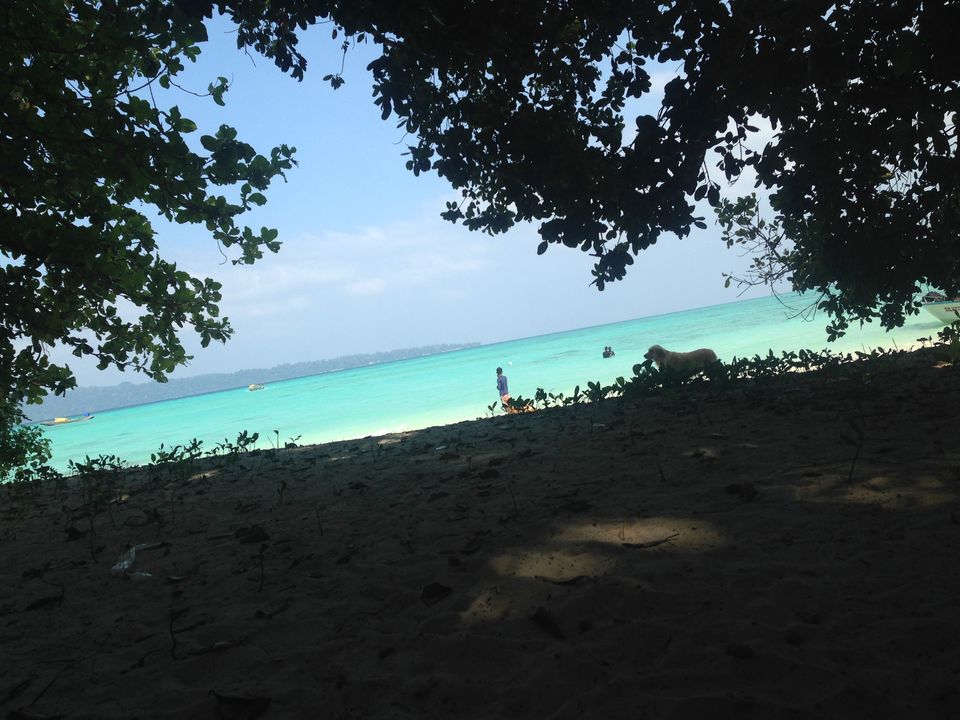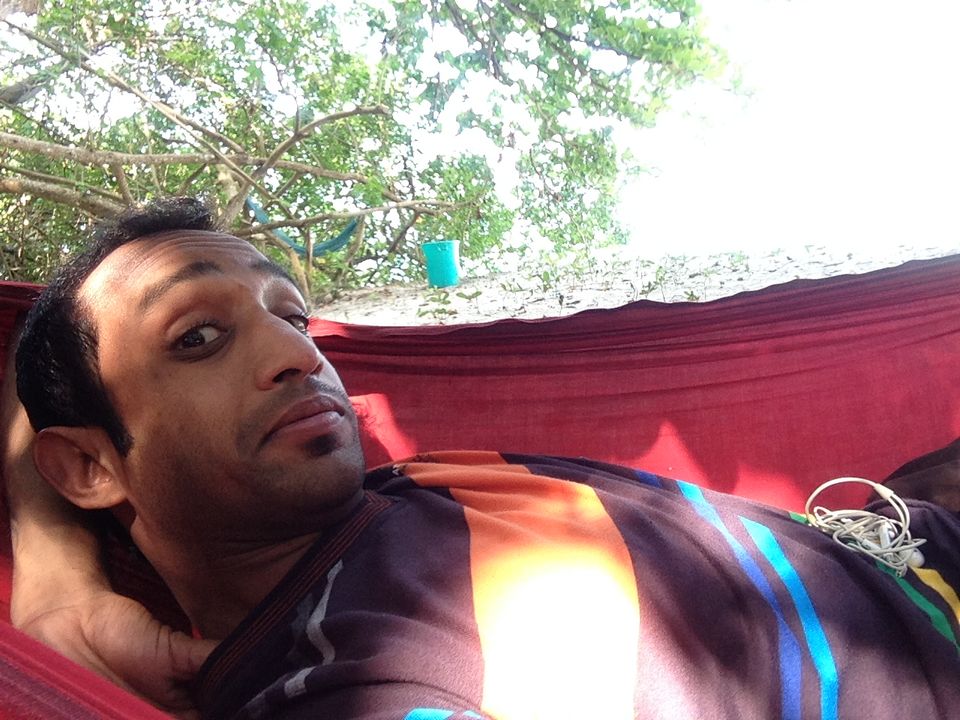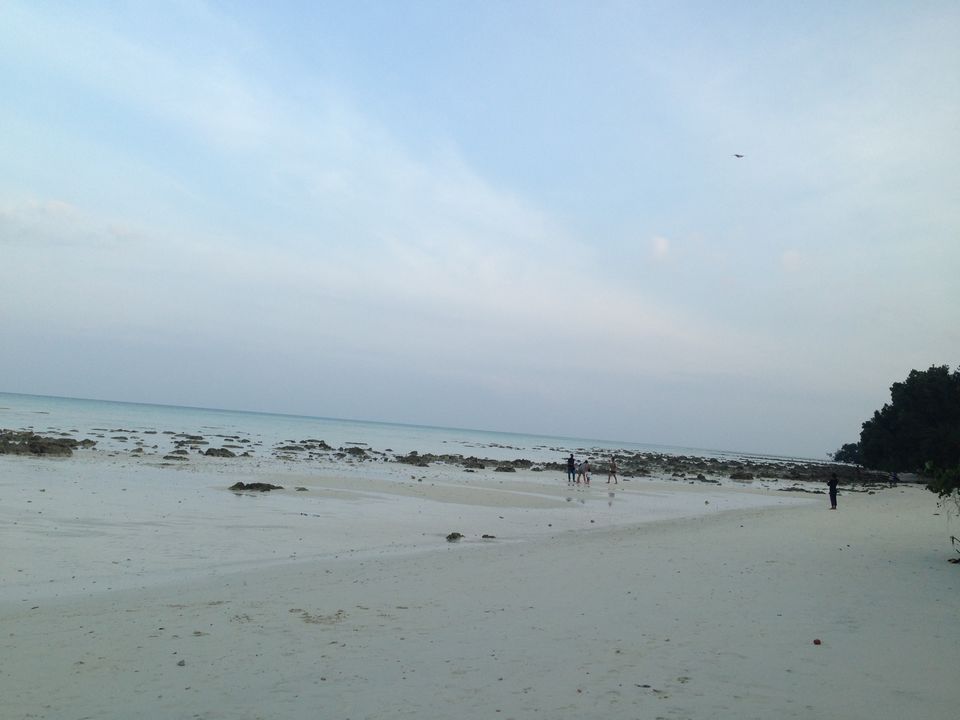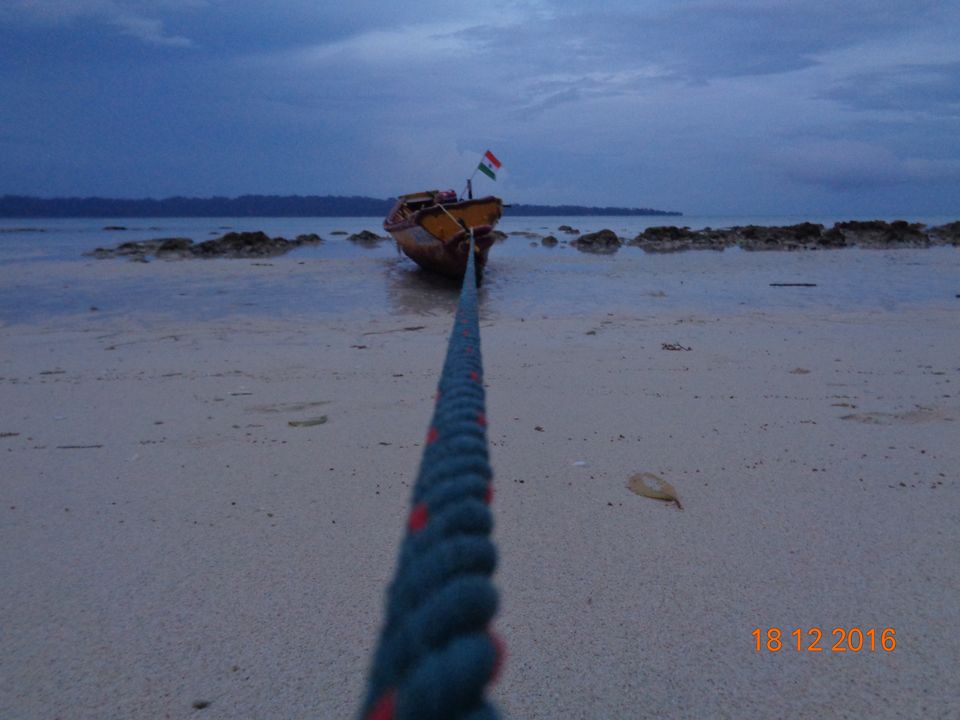 Havelock is a heaven . when i went there , it seems like. Life is very slow pace. Every thing is so slow and beautiful. I spend many hours on just relaxing and reading books on hnaging couches .
In the evening, i met to my instructors (Rahul and Sahil ). Sahil told me few and gave a brief about what i have and how it is different in sea. It all excites me more and asked me to meet to the diveindia store at 7:00am (yes i am supposed to reach to meeting point at 7:00 am ). I woke up around 6:30 am and got freshen up and reached to place at 6:55am .
We are a group of 6-7 people (fun divers + certified divers + certification candidates). I got a small briefing as a refreshing course. I am ready to dive. It was a great exprience. Open water training took 2 days - 4 dives .
We went to many spots named nemo reef, aqarium , the wall etc . Here we are restricted to 18 mtrs of depth.
Then very next day my advanced open water training started and i went to 30 mtr depth. and then i took a day rest. and went to very famous radha beach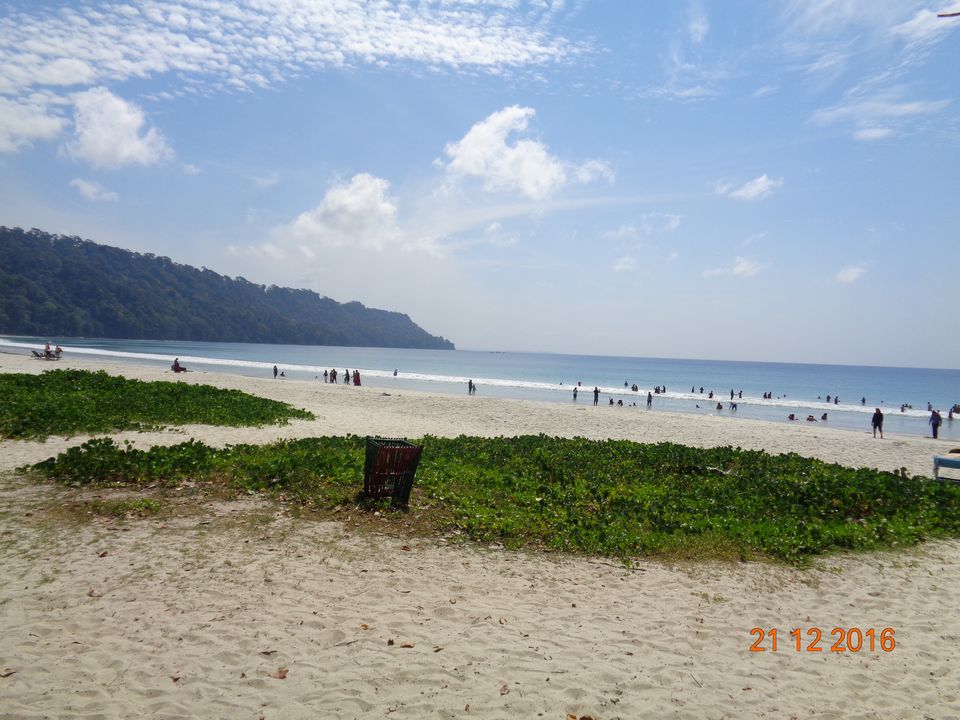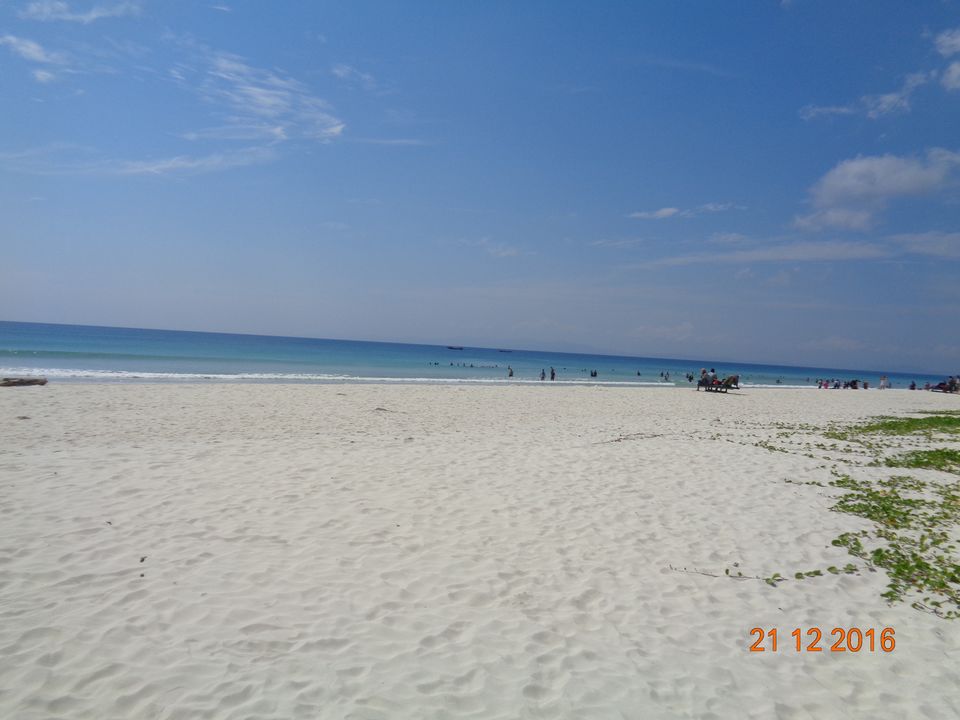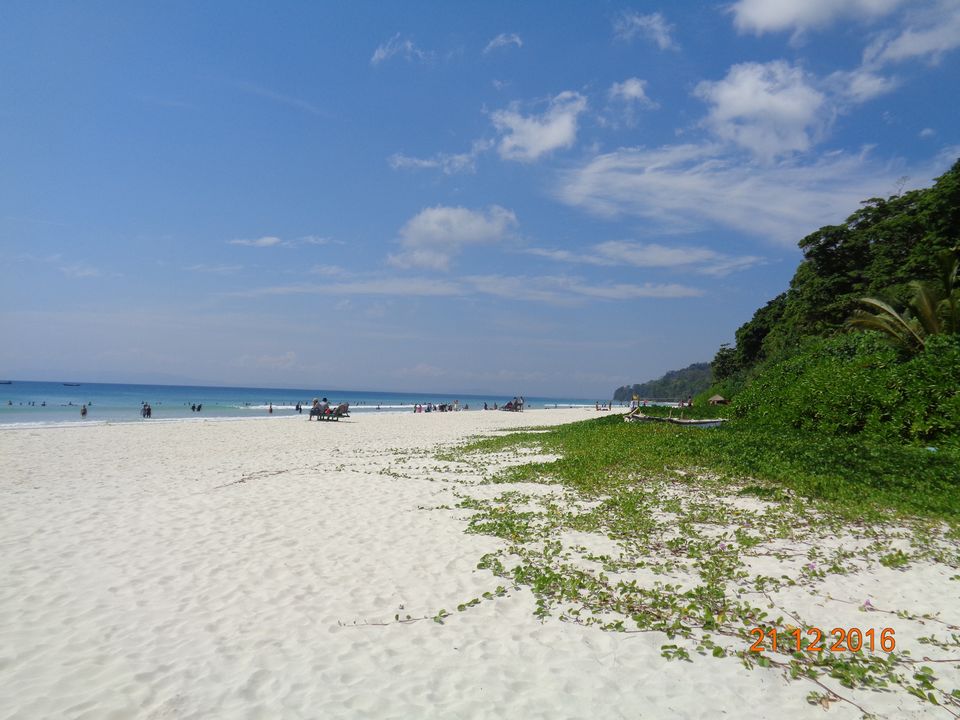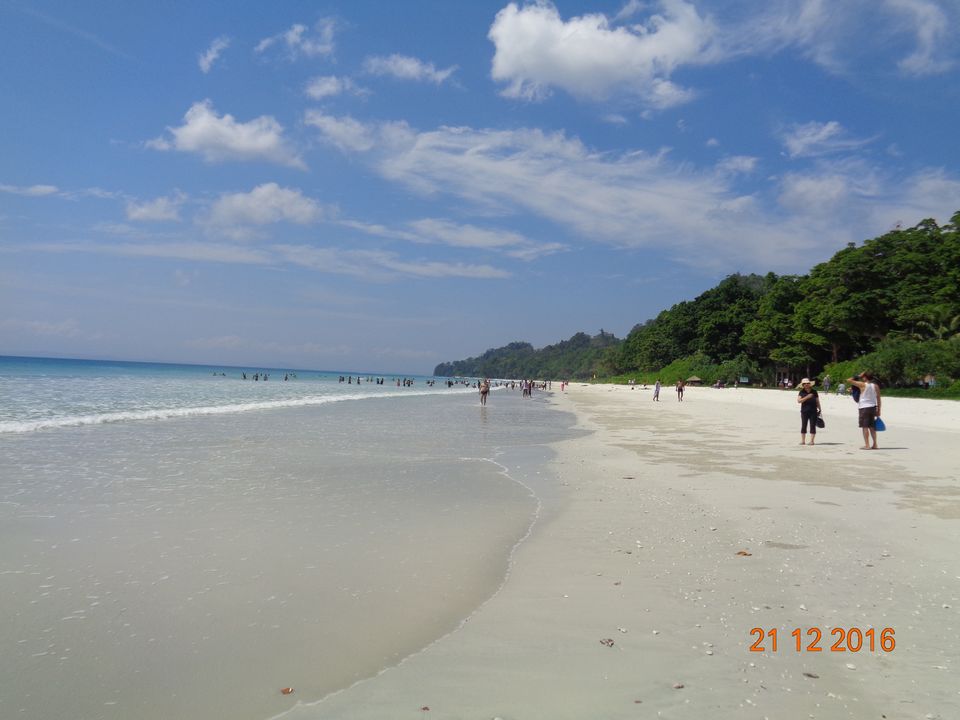 Then i came back to port blair and then back to delhi .
There are lots thing worth sharing like solo trip experience, new friends etc . But length of the article is already very big, I will add few more things later in different article.
Finally, friends many friends asked me how can you spend 10days alone ( later corrected them that it is a solo trip). Friends solo trip doesn't mean that you dont have people around . It teach you to be extrovert. You can never be a certified scuba diver in india, if you look for companion. Also solo trips has its benefits like in my case . I prefer to do two extra dives and live in a small budget hut in havelock rather than snoring in a shiny , high budget room.
For any discussion or guidance , you can reach me guptagaurav101@gmail.com or whatsapp me at +91-7503171808
Kindly comment if you find this article useful .
I am planned to learn Paragliding in bir billing this november. I will share the experience and procedure to do it in my next article .
HaPPy TraVelling AMIGOS !!!