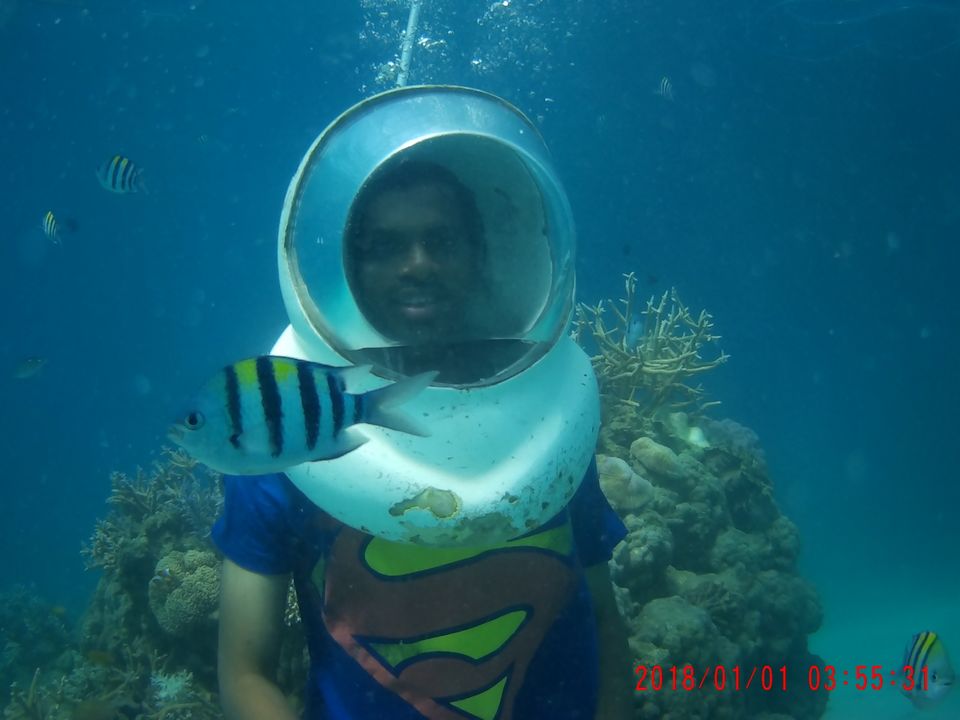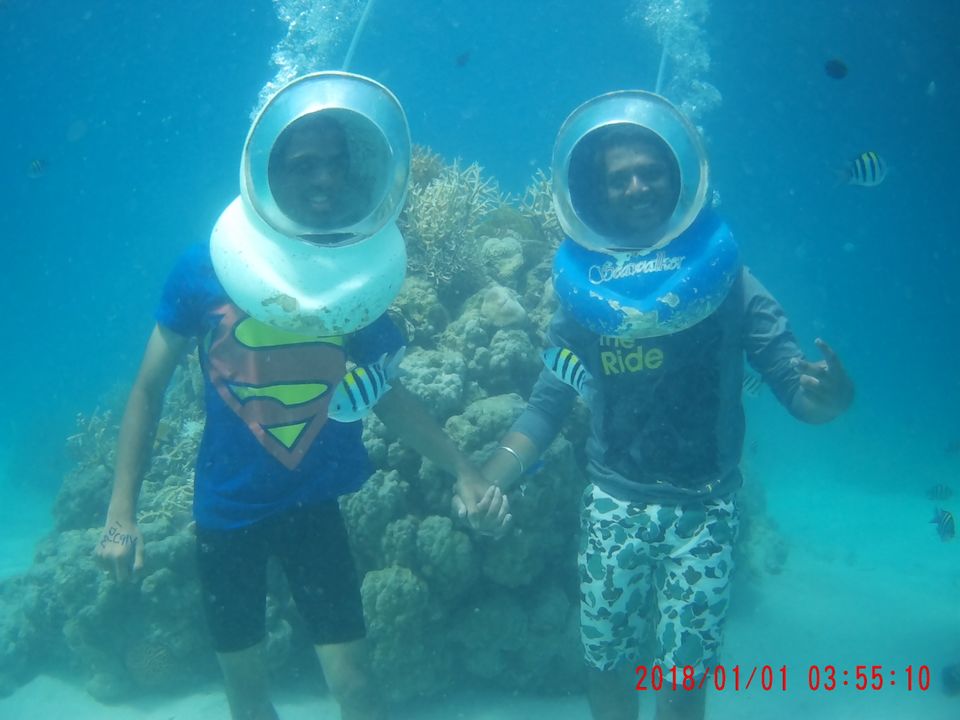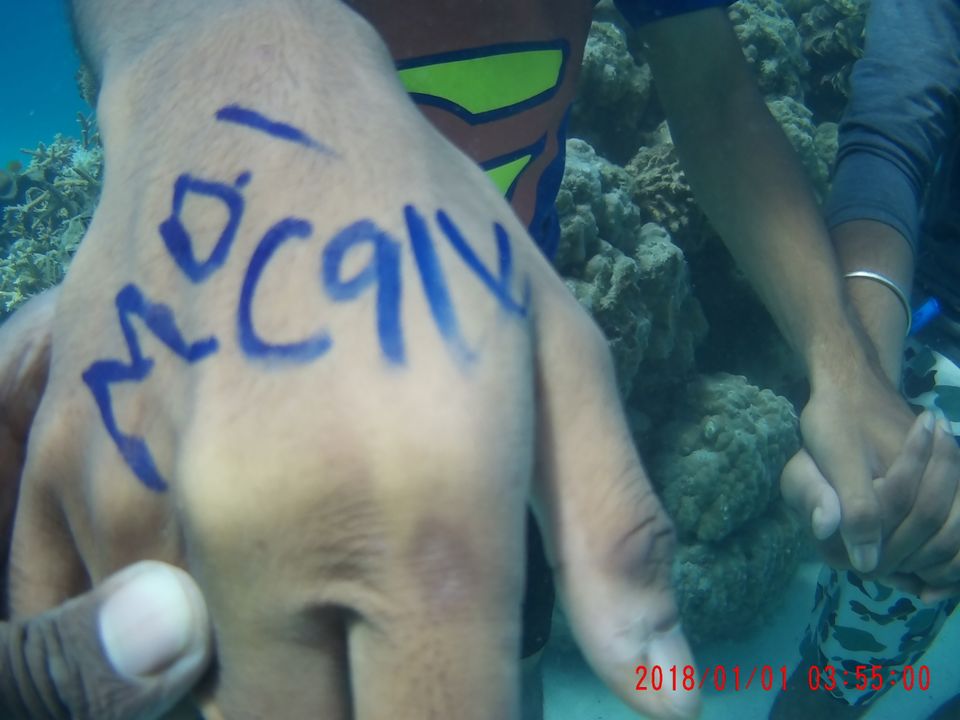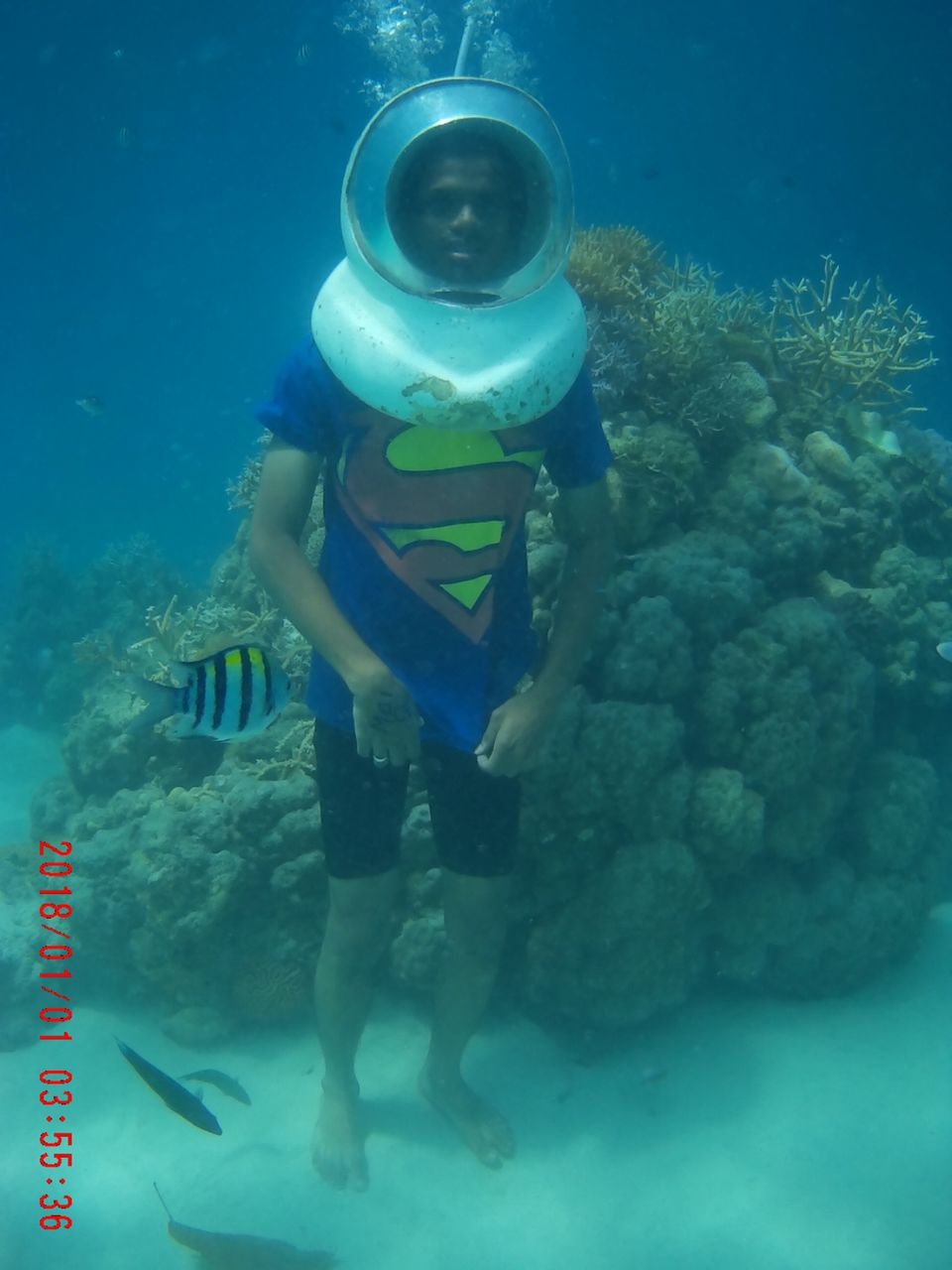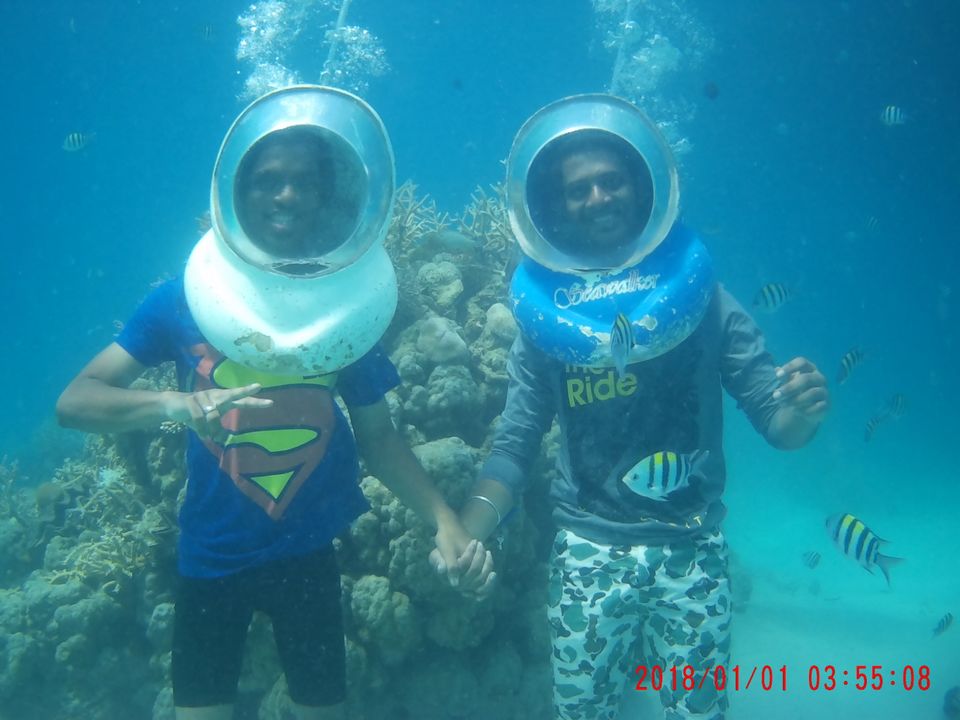 Ever dreamt of Walking in the middle of the sea?
Here is what you're looking for, experience the best sea walking in andaman Island. Havelock Island which is 2hours sail from Port Blair. There are many cruise active to havelock island. Top 3 best are MakruZ, Green ocean and bagimathy express! Usually you will have around 3hours to spend in havelock. Havelock is a small island with few water activites and restaurants. Snorkeling and Seawalking its majorly done here. You can also reach havelock by trekking thro forest area.
Snorkeling mostly comes as complimentary in havelock along with your boat package and for Seawalking it would cost around 3500rs without videography. An extra 700 for video. After you get your pass for Seawalking you will go to seawalking point via speedboat and you've to wait sometimes due to rush. A total of 15-20minutes you will be under water along with a guide, every penny is worth as you can walk on the sea and sit on the base of the sea. You can also witness many corals reefs and fishes floating inside.
After the dive you can get your videos cop to your mobile and go off to island, it will usually take up to 45-90minutes based on drivers.