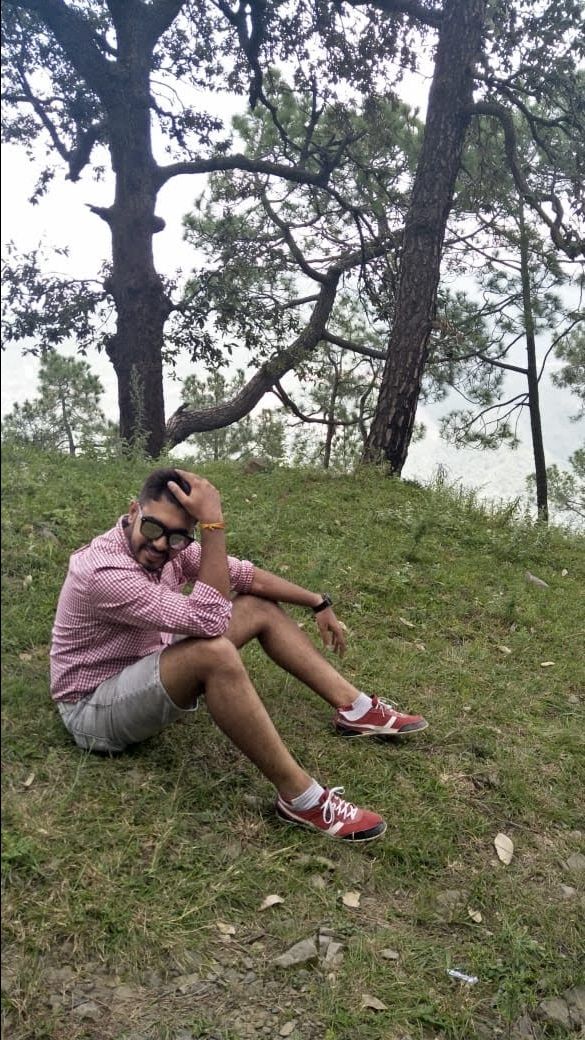 When time is constraint , a much needed break is vital . And it becomes even better when you have no expectations from a holiday, and it turns out to be a moment etched in time.
I asked her to lets head somewhere at random locations and explore much more. She even didn't refused. So with a good Fortune we both  started on Saturday in the early morning and decided to let it be a random drive. Travelling in the foothills of Himachal our first destination came out to be Kasuali. We reached there around 8:30 am covering a distance of 70 kilometers from Chandigarh.
KASUALI :-  A small town located at an altitude of 2000 m . Historically, it is one of those hill stations that was developed by the British Empire during its peak period in India. Despite, its beauty it still has yet to find itself prominently on the tourist's map. In fact, it is very good for all those who yearn to spend some time alone or with their family. Chirst chruch , Hanuman mandir populary known by manki point , sunset point and the mall road are the famous landmarks of Kasuali. Well I would like to talk about where we had been to . A romantic walk on a mall road with her was not less than an enticing moment for me . We are moving towards the sunset point , nearby there was lane called as MOUNTAIN WALK , hiking always makes me exhilarated. So I reached to the point by holding her hand and living the moment to the fullest. The view from there was not less than breath taking . It was a perfect moment to say I m on the 9th cloud. It's panoramic view and spectacularly calm location made our trip an unforgettable time we had. But wait it was still incomplete without a famous  Momo's of the mall road and a hot and spicy noodles with tea in a freezy weather.
Moving forward , a drive took us to a unknown road which gonna takes us to SUBATHU. It has a distance of 25 km from Kasuali . we were there around 2:00 pm.
SUBATHU :- AN IMPERIAL LEGACY OF HIMACHAL PARDESH . We both were completely unaware of this mesmerizing location . Established as a cantonment after the British dislodged the Gurkhas from the hills in the early part of 19th century, Subahtu is still a memorabilia treasure house of these fierce fighter rulers. It's a perfect place for the travellers with a combination of history of gurkha's and pictorial beauty. It is famous for gurkha's training fort which is situated at 4500 m altitude .
After coming back we took a route of DAGSHAI , a small diversion from the main highway.
DAGSHAI :-it is just another numerous small village loacated in the hills of Himachal Pradesh at 11 km from Solan at an altitude of 5689 foot . It is one of the oldest known cantonment towns in India, founded by East India Company in 1847; when Bhupinder Singh, the then Maharaja of Patiala,.This place is quite scenic with beautiful vistas all around .The town has a thick vegetation and deep valleys. In actual , Dagshai anywhere will be in reference to it being one of the most haunted places in India because of it's some haunted location like DAGSHAI cemetery, the dagshai jail mauseum - the jail of the British era . But it is quite safe to go there in the shadow of sun just to enjoy there the beauty of nature. We came across to see the beauty of nature where we were like feeling above the clouds and weather turning from sunny into cloudy.
After that completing our single day trip and been to so many beautiful locations. it's time to go to our sweet home .
It was a memorable day I must say. 😊