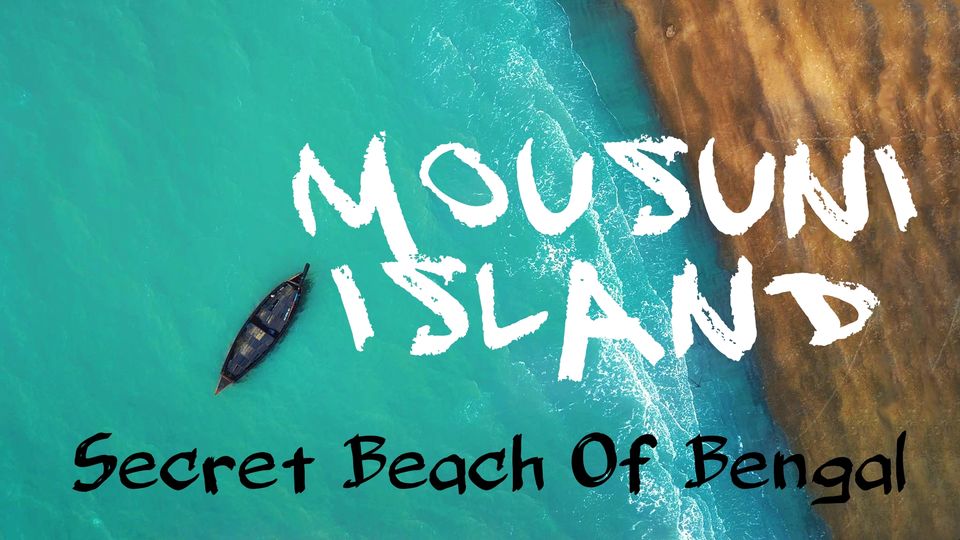 The story of a trip to the Mousuni island like Maldive of bengla.
This year, we have visited almost twelve times a year.  But every time it feels good to be new again.  The place is not old enough to go back and forth.  Every time we find new ones.  But this year's experience has been overtaken by previous memories.  The monsoon's appearance on the night of the storm is never a mistake.
The day was like another time.  Somehow it is not exactly but a monotonous but absolutely not all.  Rather, it is possible to breathe in the daily life of the city and the people who live in the mosquito's life.  It was a little hot in the afternoon, but he did not get hot enough to eat hammock swallow due to the cold sea breeze.  In the afternoon, a round football game was played by the sea.  When I came back, the campfire's got started.  The campfire group was accustomed to eat barbecue chicken.  It started just then  The big trees of the camp started to drown and the dry leaves all around are like rain.  The sound of the sea is rising with the storm.  Nadasada waves swirling swelling repeatedly.  I could see a dance of nature in front of my eyes.  The clock is eleven eleven at the clock.  Everyone is sitting in the community space.  I do not know the others, but then there is a strange feeling of fear and tension.  The clock is running on its own, but no one has the mind to go to tents.  This is a new experience for everyone.  Let us begin the story of Arpita (camp in in charge), in the light of the Hariken.  I had heard all the wonderful stories, but the best of them was the story of Barunder Mousuni ghost story.  By 2:30 the storm gradually decreased and the rain started with.  Slowly everyone returned to Trent.  I do not know when I heard the sound of rain in Trent.  The next day our return was about to come.  But after spending such a day, I did not really want to go back.  So I decided to spend one more day in nature.  The kind of nature that taught us tonight is not afraid of the storm, but life is won by enjoying life.
How to reach: From Sealdah station to Namkhana Gomali local Nakhan Station (Sealdah from Nahan local train ticket 30 taka), From the station motorized ferry (10 per per capita), ferrying via ferry crossing the Hatania datania and crossing the river (over ten feet  Ferry fares up to 4 taka), then by pressing the Tata Magic, Bagdanga Ferrygate (Taka 15 per person per ticket), reserve  Rs 350 person), cross the river again bagadana Ghat (a two-minute ferry fare of Rs 3 per route), the baliyara totote from bagadana Camp (Rs 25 per capita).
Bathtaking View Morning to sunrise .
Trying to give a taste of local BBQ  .
Mud 🏠 1400
⛺ 1200 including food + stay + water for 1 night stand.
Adds the cost of eating with the rest.
If you want to watch the location so do check out my YouTube channel Kolkatar Pulak
Link- https://youtu.be/NMUtBsQQ9RY