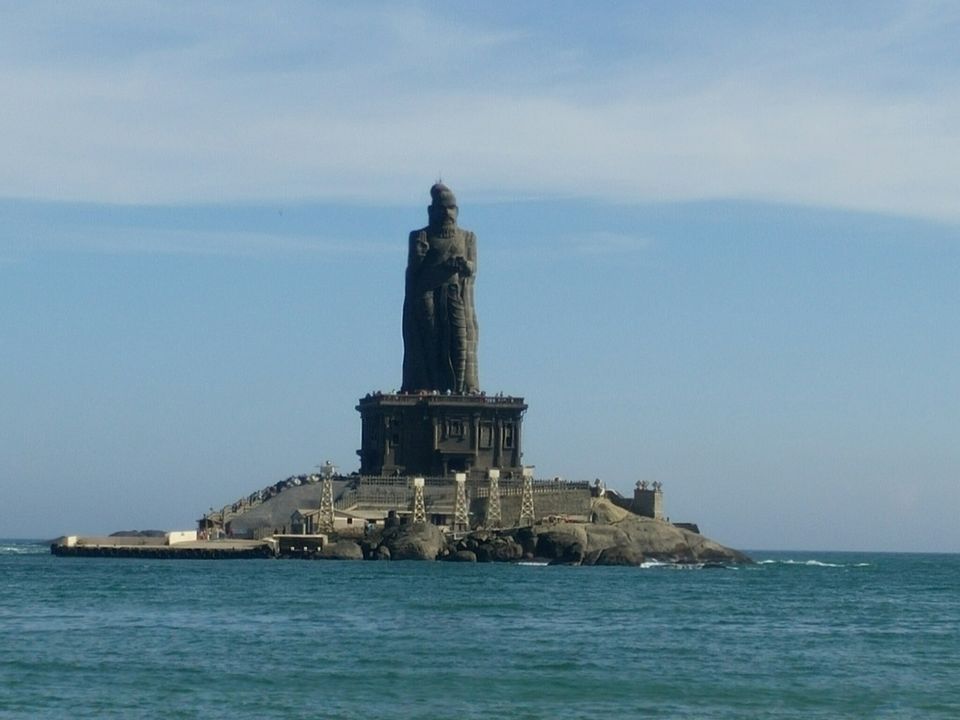 Exploring new places, cuisines, culture and people is the ideal way to take a break from the busy life as it helps to find inner peace and bring us closer to humanity. It also helps to maintain work - life balance.
One such trip was to Kanyakumari where me and my friend decided to turn our holidays into memorable journey. So, the next second the bags were packed and we were on our way to Kanyakumari.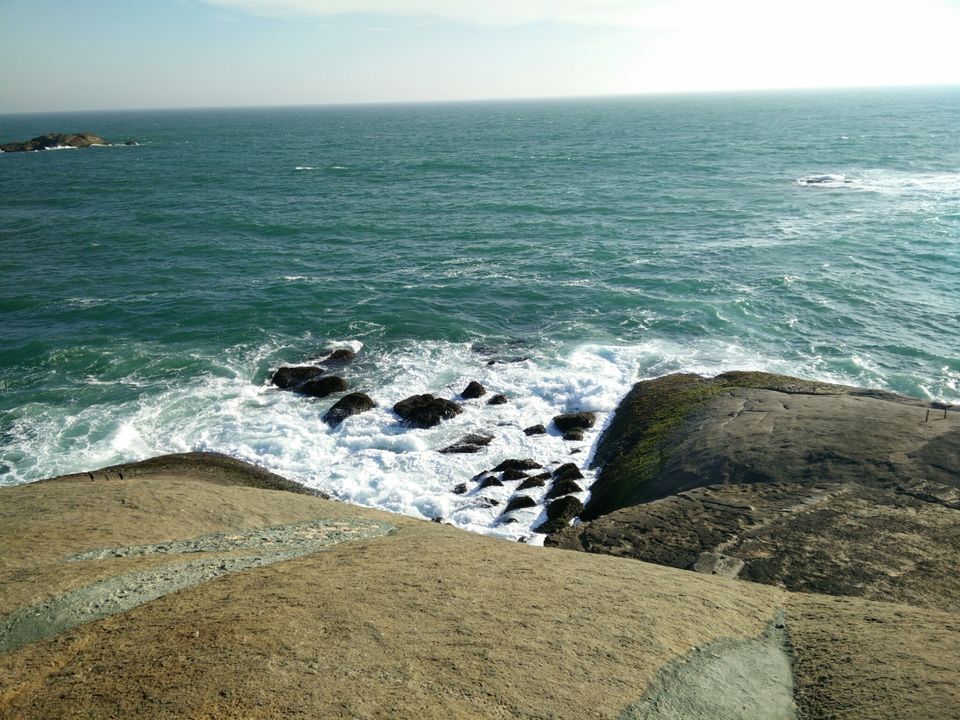 Kanyakumari is amalgamation of three great sea - Arabian sea, Indian ocean and Bay of Bengal. These three seas don't lose their uniqueness instead they teach us how to live together with distant qualities and weaknesses.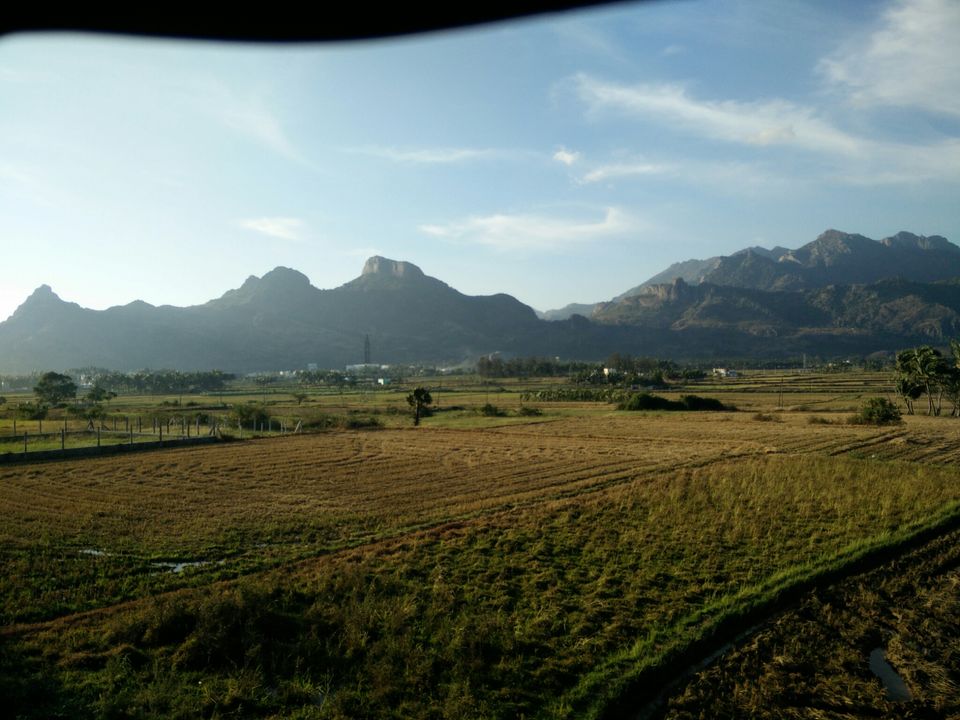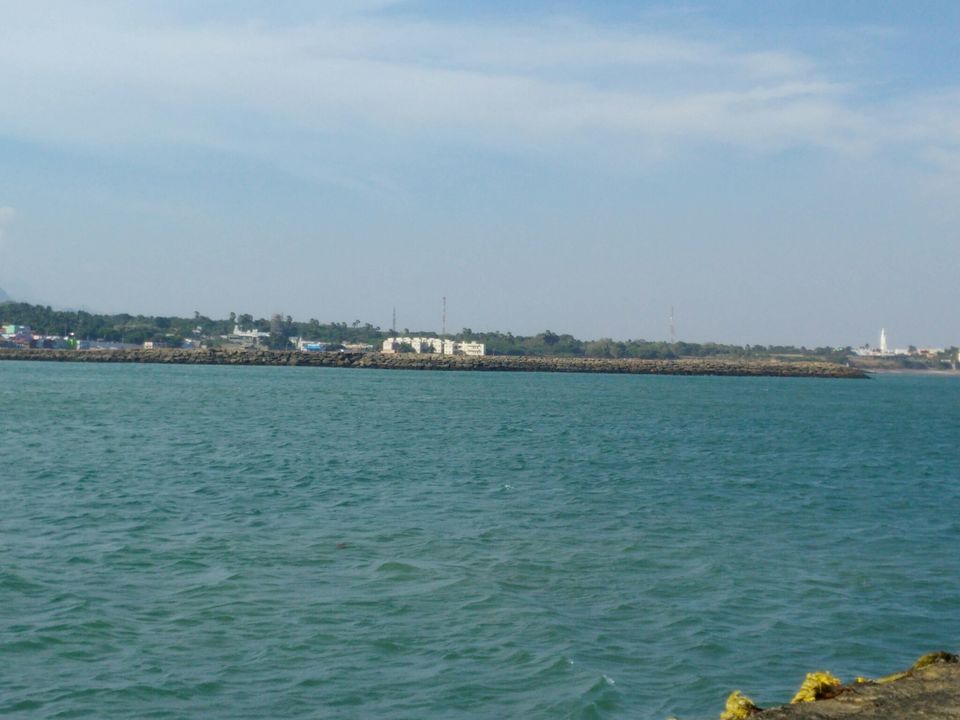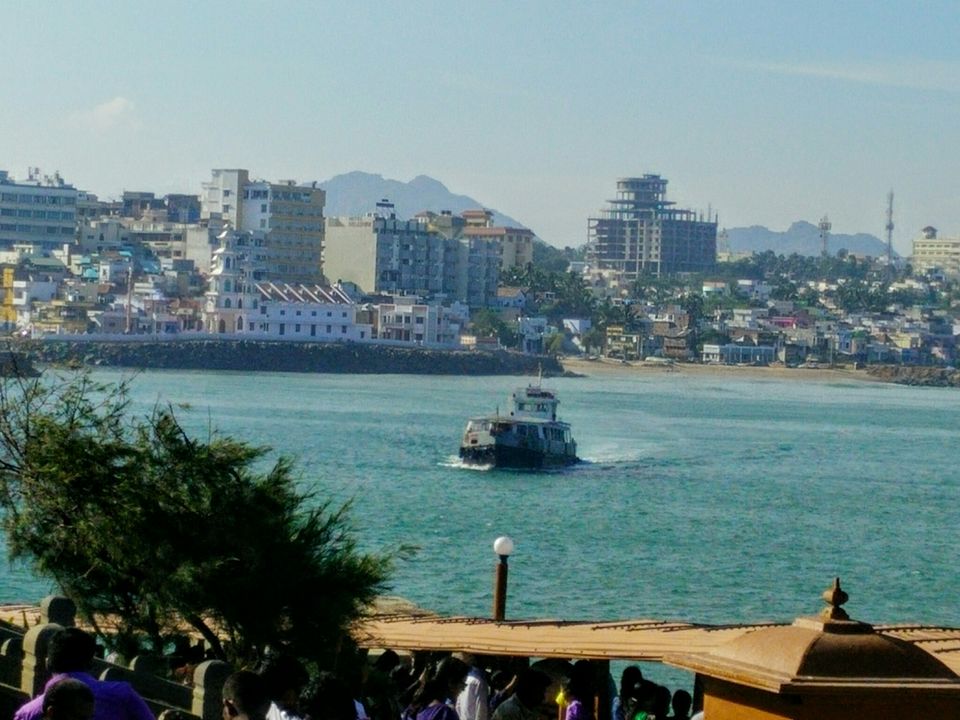 Confluence of the deep blue, turquoise and sea green coloured seas are known as Triveni Sangam.
The trip started from Trivandrum. Its a three hour journey from Trivandrum to Kanyakumari by train. Soon after we reached there, we left our luggage in hotel and headed to explore the city. When you walk on the roads, you can hear the roaring of the waves and witness the beautiful water.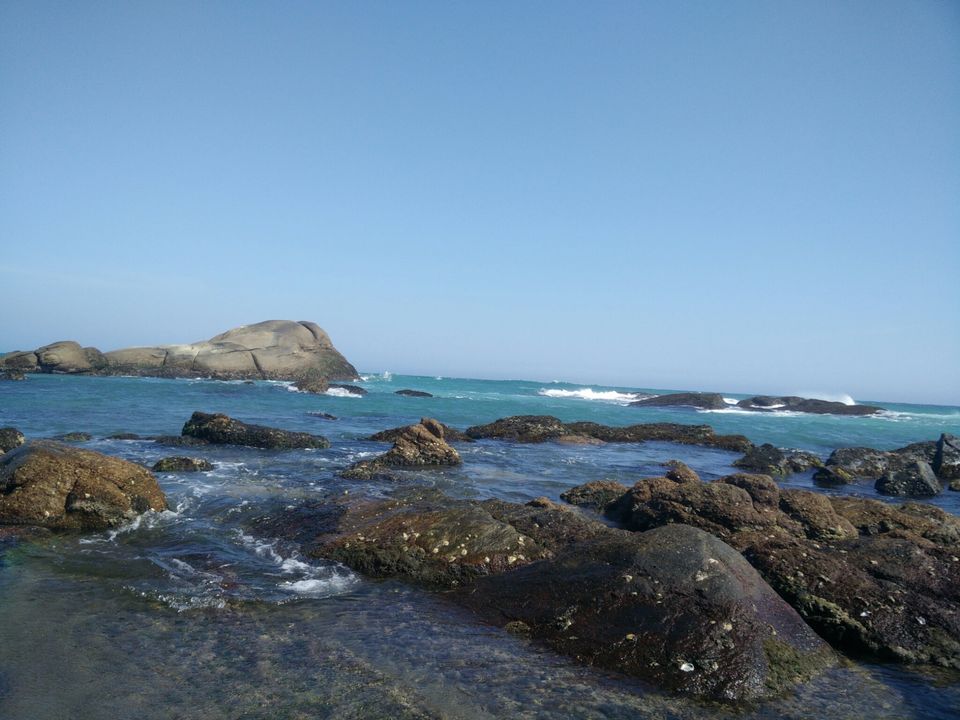 We decided to go to Vivekananda memorial Rock and Thiruvallur statue. You can reach there by ferry service. This memorial was built in the honour of great saint and leader Swami Vivekanada. It consists of Vivekananda mandapam which has ancient architecture with a statue of swami Viveknanda in his 'Parivrajak' posture and a square hall called Shripada mandapam.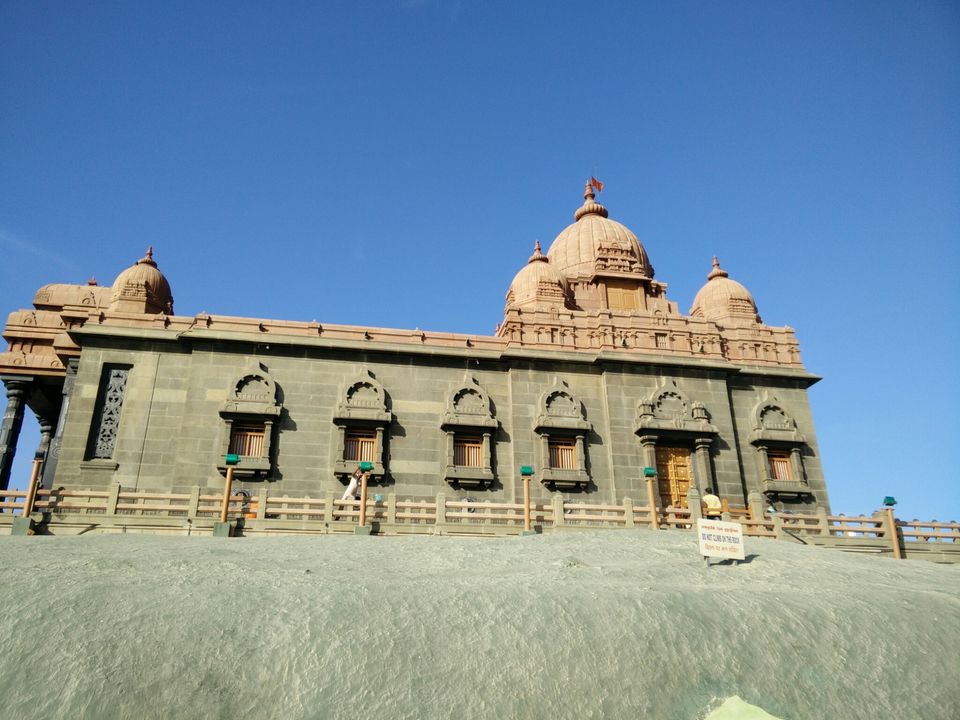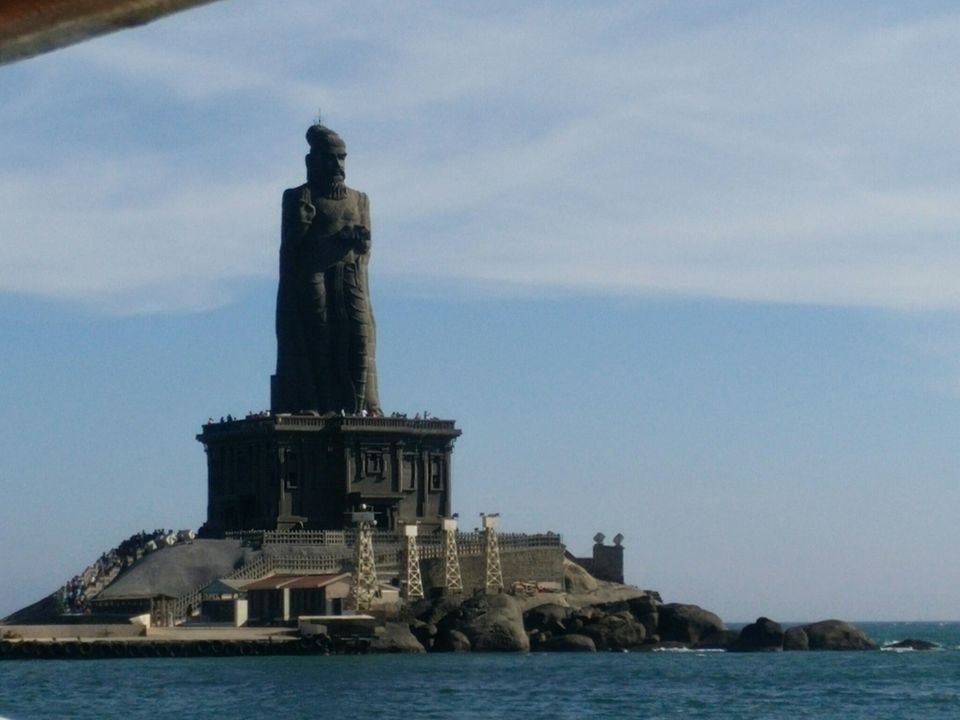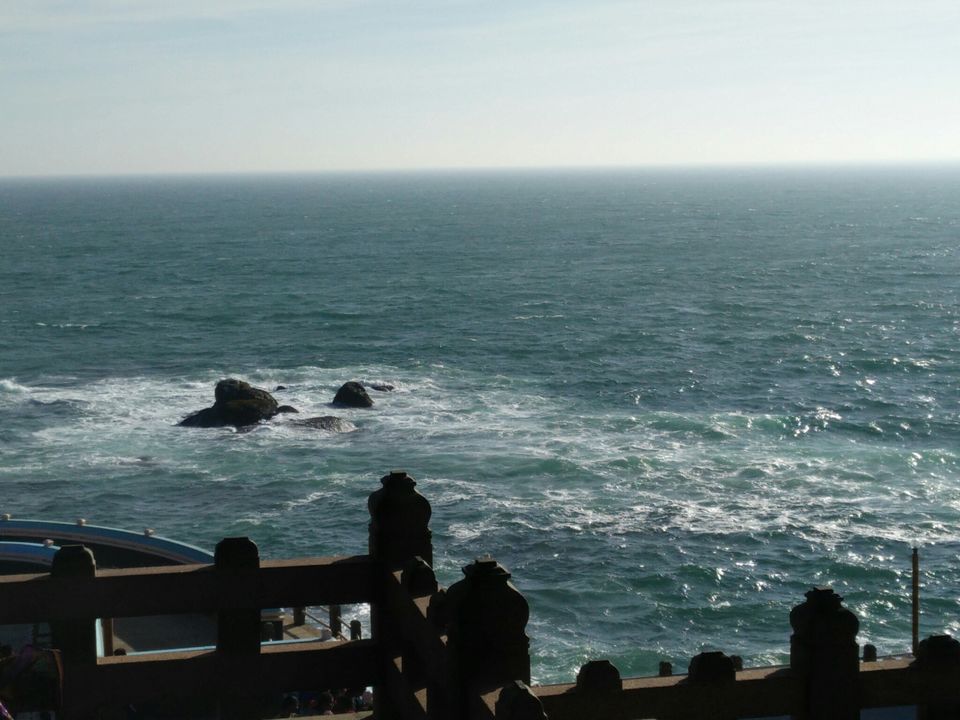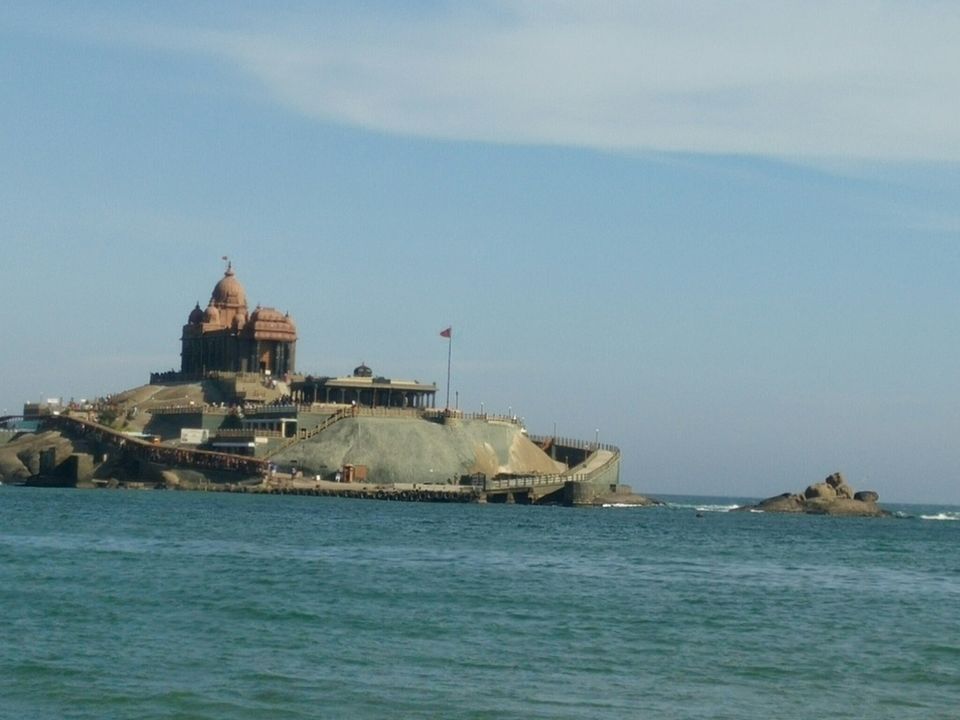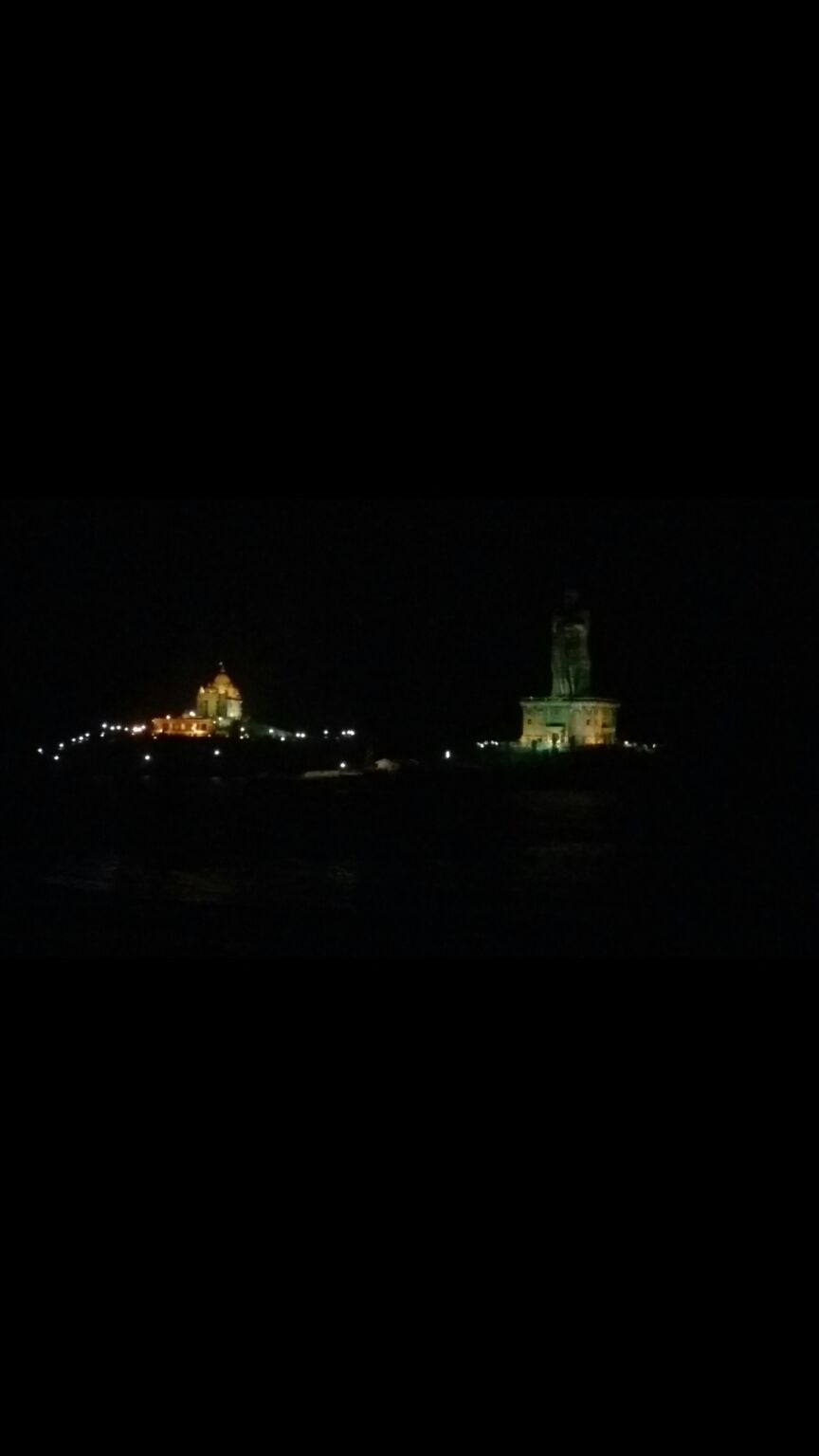 Next, we headed toward the sunset point as Kanyakumari is known for its golden sunrise and divine sunset. It takes only 5 minutes to reach sunset point from Kanyakumari beach. Sunset can be best viewed from Sunset Tower.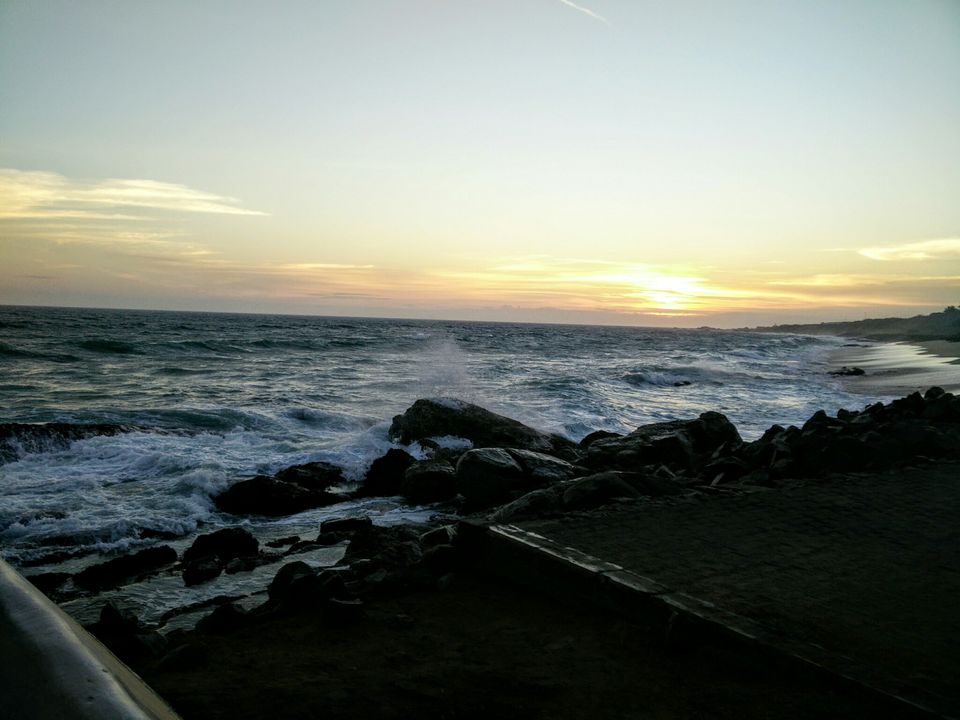 After the sun was completely indulge into the sky, we started walking toward the Kanyakumari beach while enjoying chaat and cold breeze.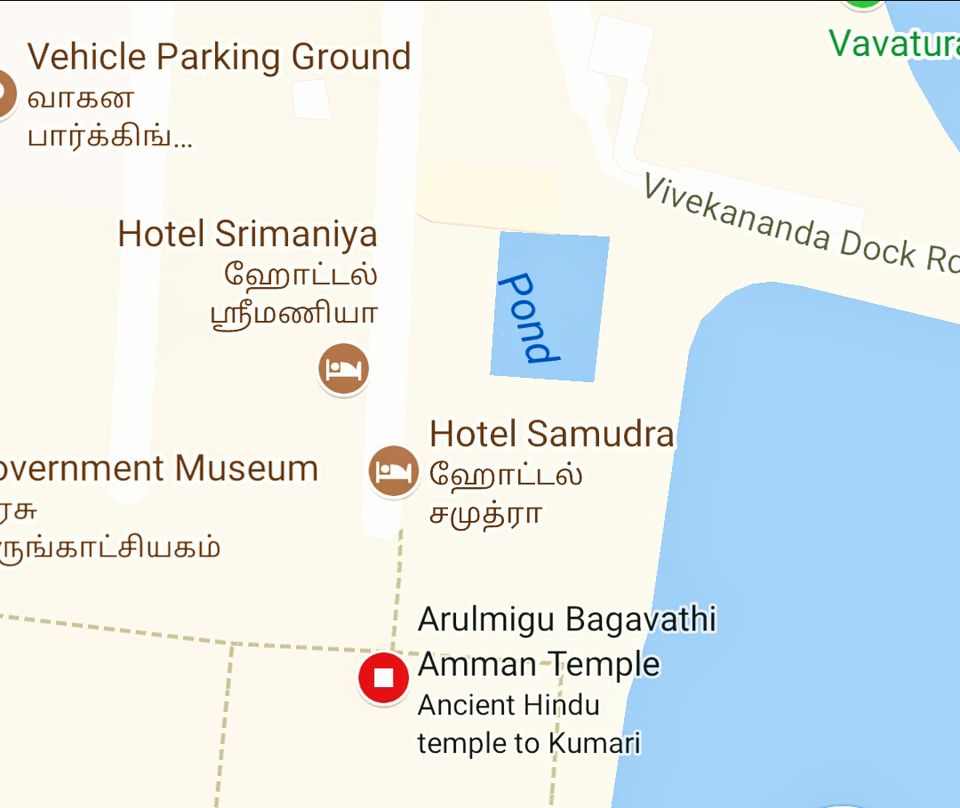 Another place of interest is temple of goddess Kanyakumari which is also known as Bhagwathy Amman Temple. By the time we reached there, it was 8 pm. We entered the temple for darsan. Main aspect of this temple is the nose ring of goddess. Nose ring is made of ruby and is so bright that the ships coming from the other side often mistaken the brilliance of the rubies for the light from the lighthouse and bump into the nearby stone. Hence, the eastern door of the temple is kept closed because of this reason. Interesting, right.
As I told you that Kanyakumari is famous for its sunrise and sunset view. We woke up around 5:50 am to see sunrise. All the people in our hotel gathered up on the terrace and we also joined them. You can also find people gathered near the seashore to capture the amazing view.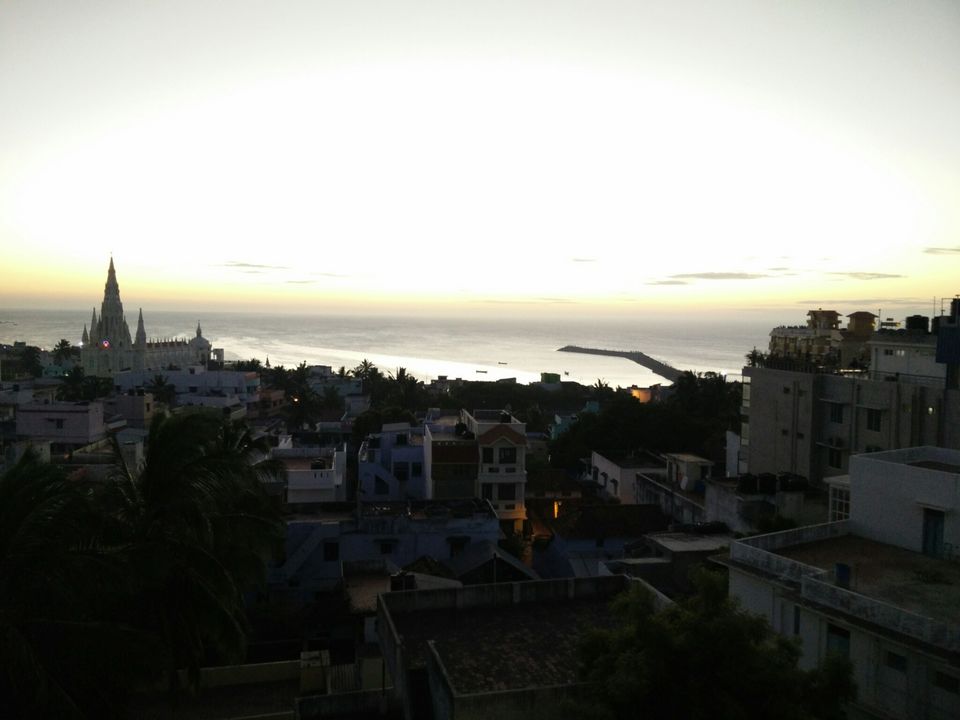 It is indeed a mesmerizing moment as you can feel a golden red ball emerging up from the water and meeting the clouds while spreading the crimson rays all over the ocean.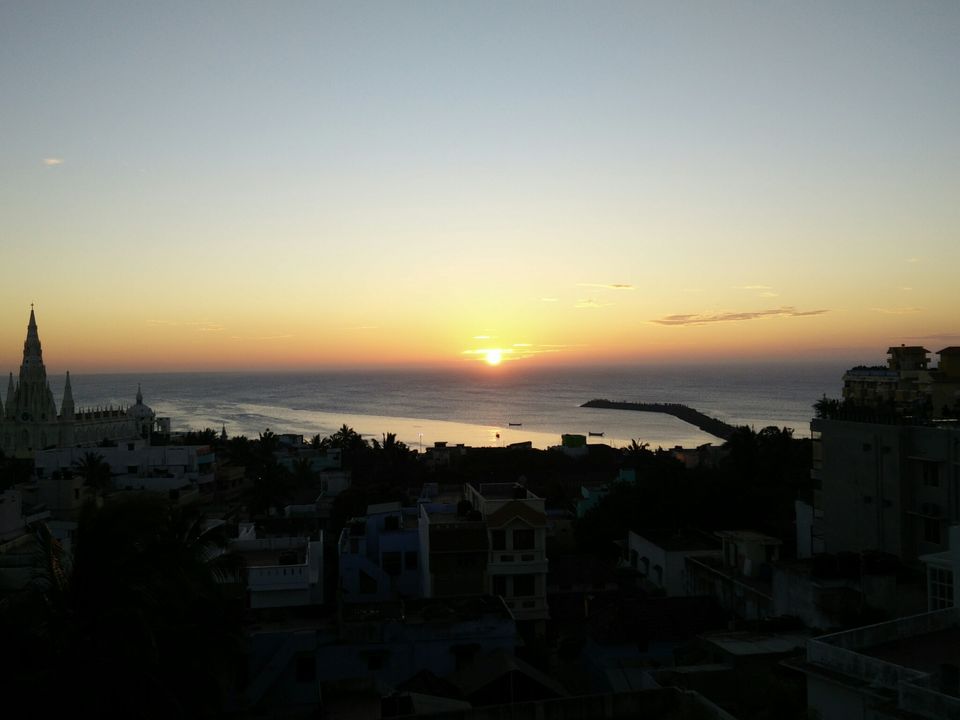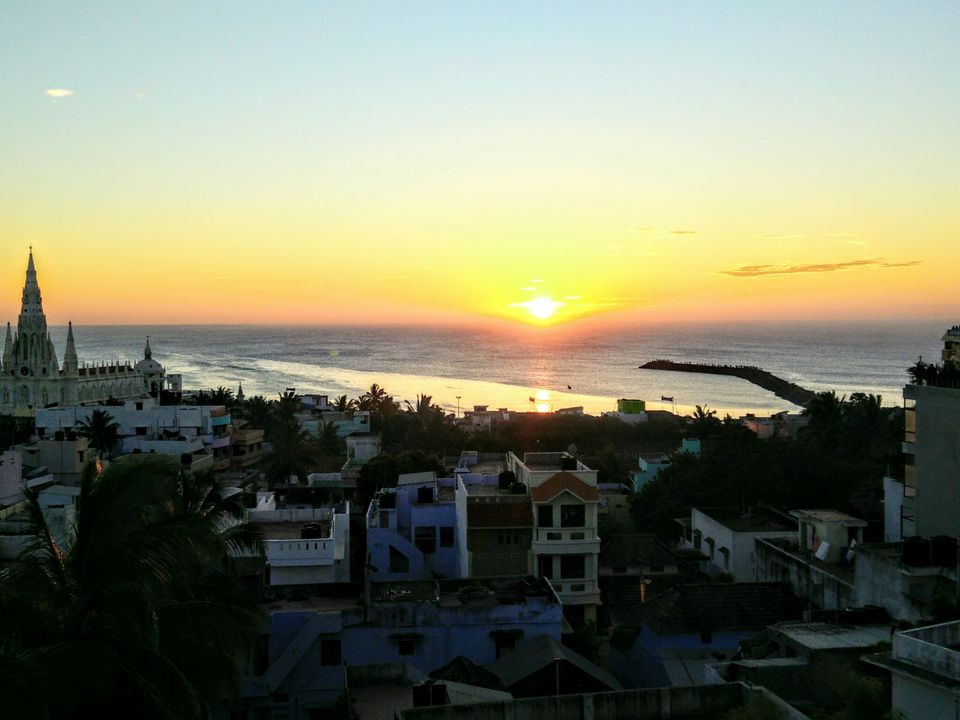 Next destination was Vattakottai Fort. This place can be easily reach by bus or by cab. Its a seaside fort. It is all covered in green and surrounded by Bay of Bengal. You can see half of the city from top of it. Now, the history part -this fort was the part of Tranvcore kingdom and was to built to keep a watch on enemies coming from ocean.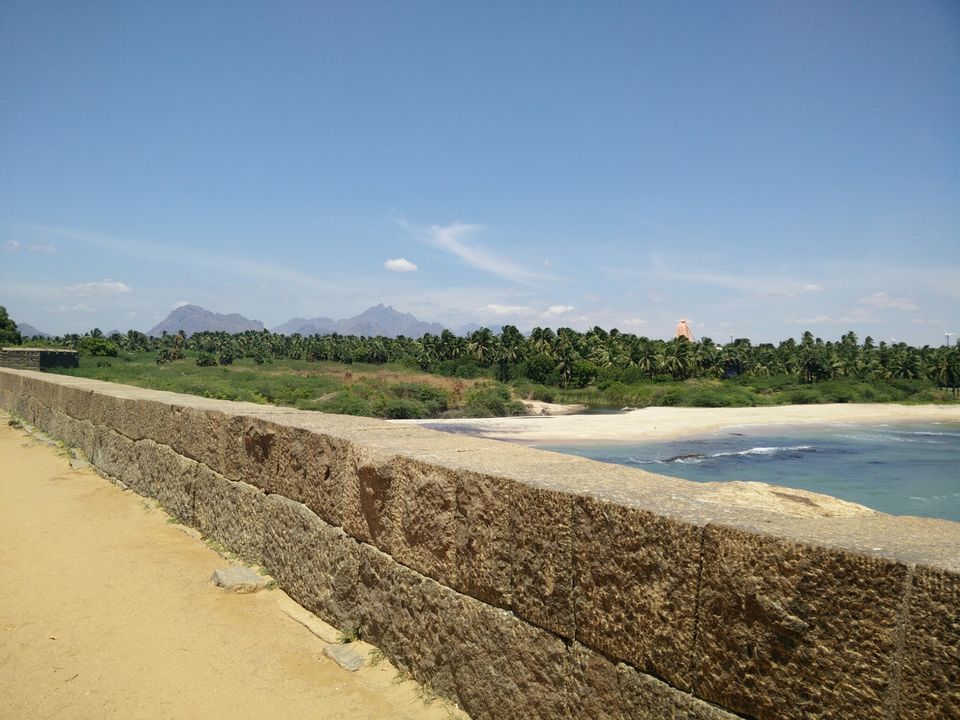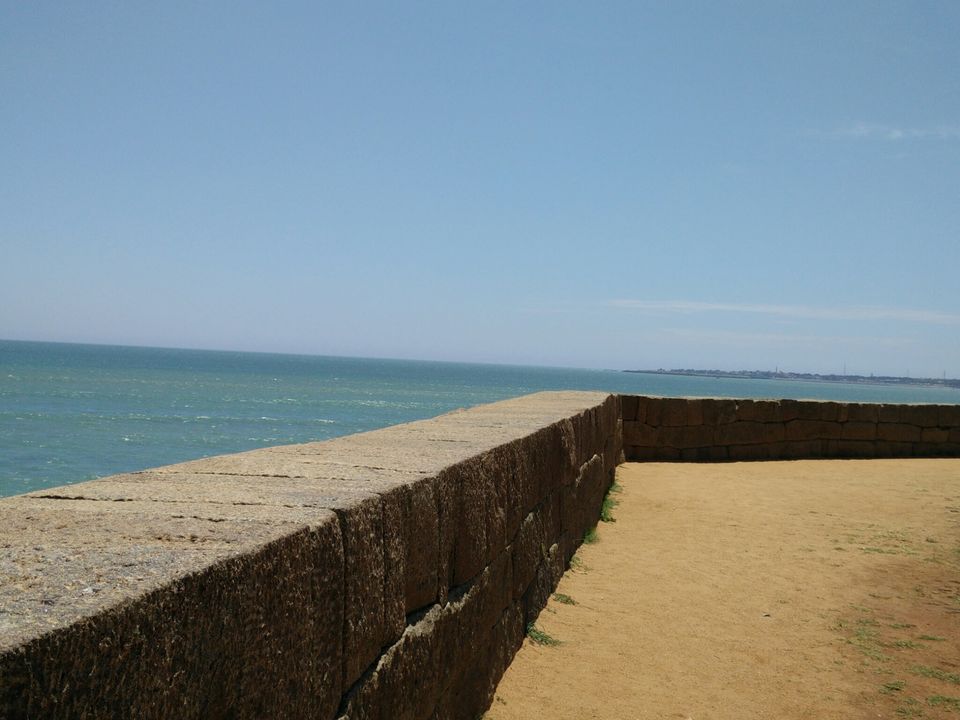 Now comes the most fun part that is  Kanyakumari has a wax museum situated in Baywatch Amusement park.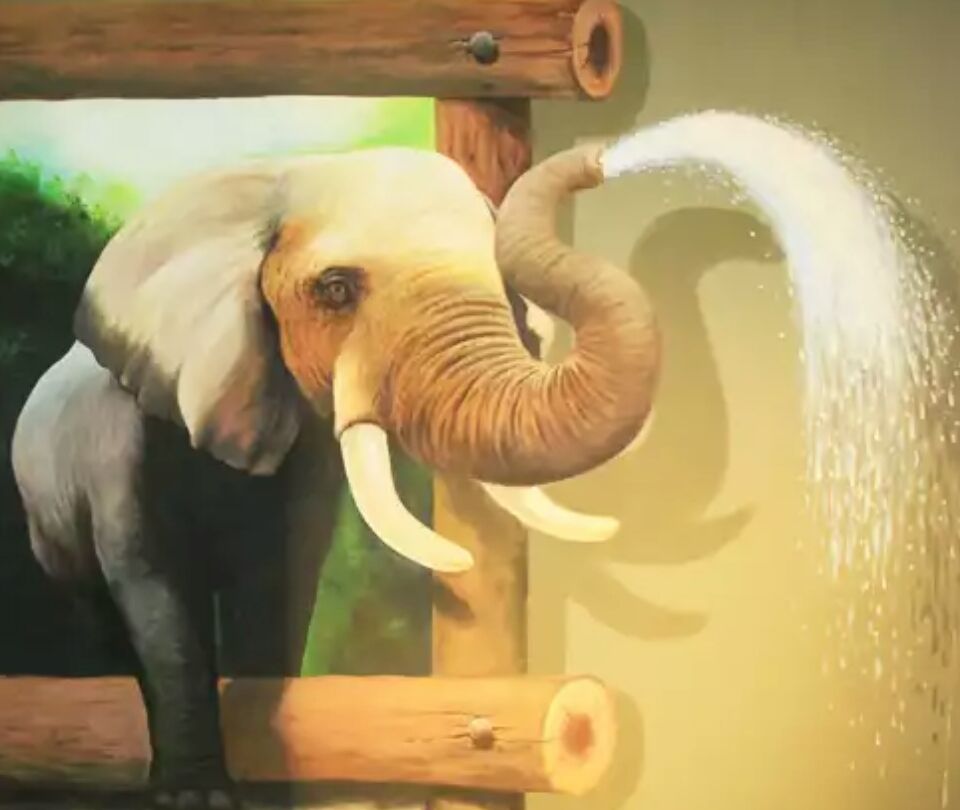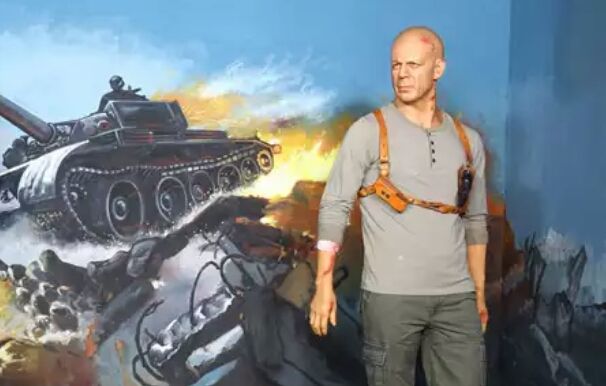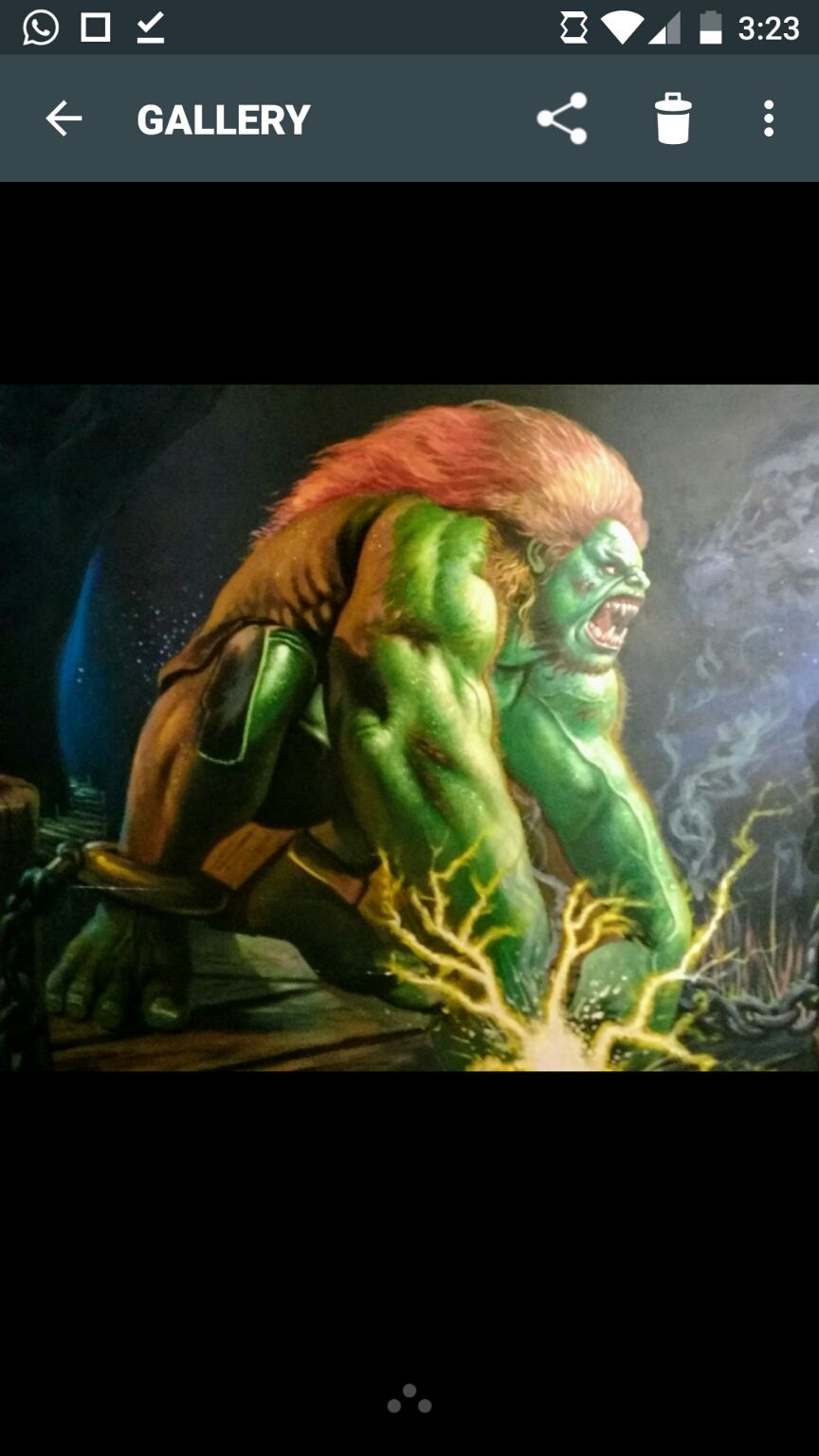 It has wax statues of famous celebrities like Amitabh Bachchan, Michael Jackson, Albert Einstein, Charlie Chaplin, Arnold Schwarzenegger and many more. It also has 3-D art painting gallery. Painting comes alive there. So, don't forget take your camera. You can also enjoy 9-D movie in the theatre next to it.
It is was not the most exotic trip but it was surely a peaceful one.