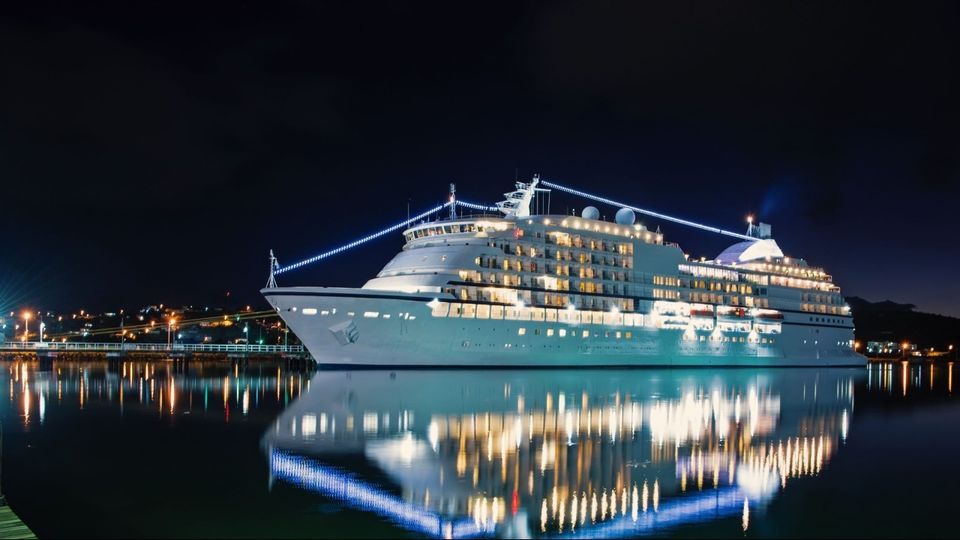 Who would miss a chance to go on a 132-night long cruise covering 31 countries, 4 continents and 3 oceans along with 61 UNESCO sites? No one! But, if the ticket price is a whopping $73,499 or 55 lakhs (approx.), you'd at least think twice. Turns out luxury travellers wouldn't, as the tickets for the Regent Seven Seas Cruises' Seven Seas Mariner for the 2024 World Cruise got sold out within 3 hours!
The cruise is a 132-night voyage that departs Miami on Jan. 6, 2024, and explores Central America, the U.S. West Coast and Hawaii, South Pacific Islands, Australia and New Zealand, Southeast Asia, the Indian subcontinent, the Middle East, the Mediterranean and Bermuda.

Sold out in less than 3 hours of announcement!
Regent Seven Seas Cruises released the fares for sale at 8:30 a.m. ET Thursday.
By 11 a.m., all the spots had been snapped up by people eager to spend more than four months on a cruise ship.
Jason Montague, the president and chief executive officer of Regent Seven Seas Cruises, said in a statement, "With a waitlist longer than we have ever experienced, we knew that the 2024 World Cruise was going to be popular, but this outstanding response has surpassed all expectations and is without a doubt our strongest world cruise launch day ever."
Cost (A hole in the pocket?)
Fares start at $73,499 or around Rs 55 lakh per guest for Deluxe Veranda Suites and $199,999 or Rs 1.5 crores per guest for Master Suites with personal butler service.
For further details - you can visit the website here.
Get the brochure for the trip here
All you need to know about the destinations (and feel jealous!)
This journey encompasses a whopping 442 complimentary shore excursions, 66 ports in 31 countries across four continents, and 12 in-port overnight stays.
The journey will start from the Miami, Florida, on 6th January 7.00 pm, cruising towards the Florida Straits and Caribbean sea.
From there, the cruise will sail through North and Central America, the Caribbean, the Mediterranean, South Pacific, Middle East, and more. Passengers will have the opportunity to see 61 UNESCO World Heritage Sites.
The UNESCO Stops include the Churches and Convents of Goa in India, the Archaeological Heritage of the Lenggong Valley in Malaysia, the Gondwana Rainforests of Australia, and the Tongariro National Park in New Zealand.
Other geographical wonders travellers will see first-hand while onboard include several seas, straits, gulfs, bays and channels in addition to the Atlantic, Indian, and Pacific Oceans and the Panama and Suez Canals.
Get to know about the journey details here.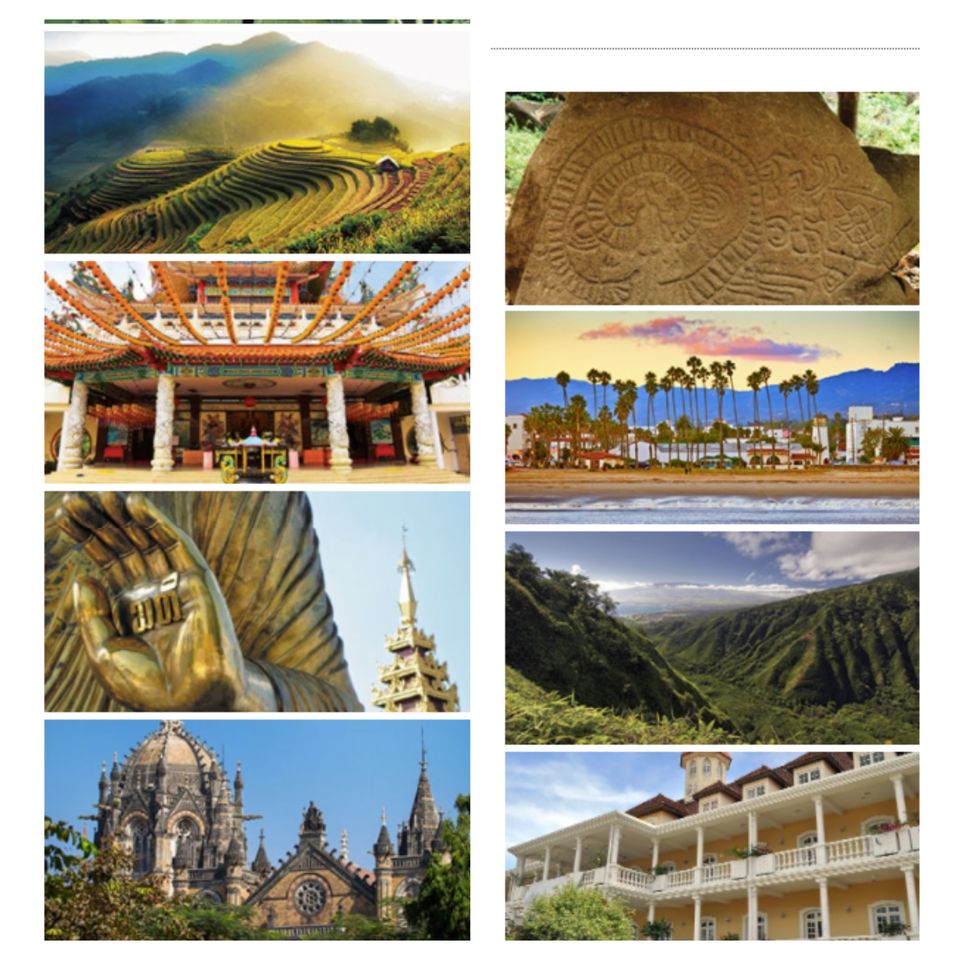 What comes as part of the SWEET DEAL?

Exclusive pre-cruise hotel dinner gala and 1-night hotel stay at a luxury hotel in Miami.

Exclusive shoreside experience.
Soundscapes in the Garden in Wellington, New Zealand and the Bombay Bazaar in India and, Reservatauro in Malaga, Spain
US$550 shipboard credit per person*
Unlimited laundry including dry cleaning and pressing
Unlimited beverages including fine wines and premium spirits
Open bars and lounges plus in-suite mini-bar replenished daily
Prepaid gratuities, specialty restaurants, unlimited WiFi, commemorative gift and onboard medical service
Interiors of the Seven Seas Cruise
The Seven Seas Cruise makes sure we have all the luxuries within 132 days and it elevates the details, combining exquisite style and comfort with exemplary service, superb cuisine and all-balcony suites.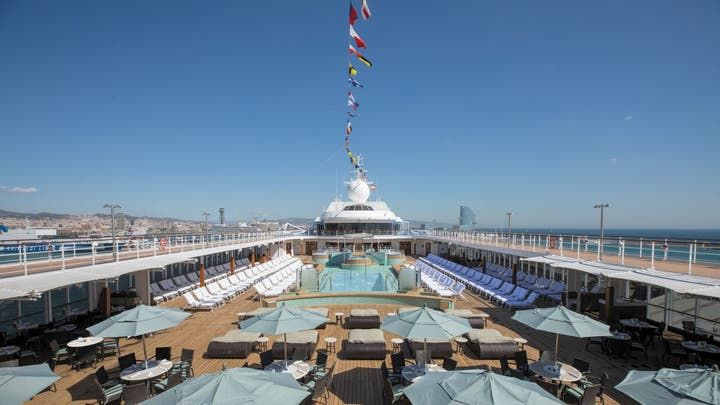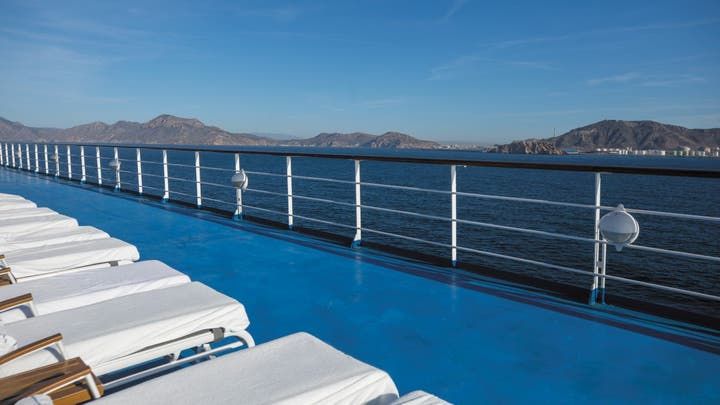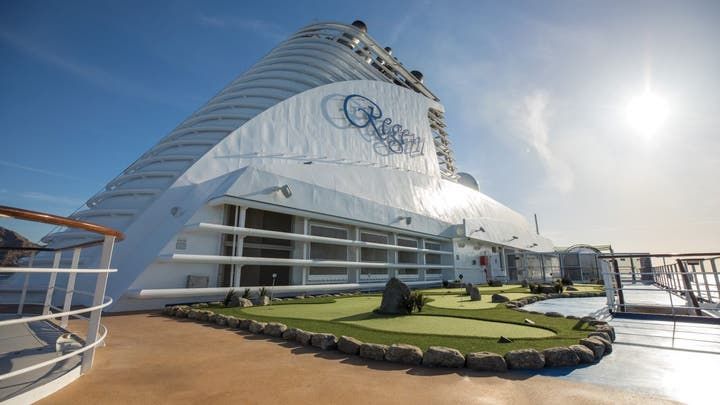 A cruise with fares starting at just over $73,000 per person completely sold out in less than three hours last week, proving that passengers are desperate to get back to the high seas after the COVID-19 pandemic halted cruising. And strong interest of passengers hopping on the tickets can prove to be a positive sign for the cruise industry as it tries to rebound from the pandemic.

Think we missed out on something? Tell us about it in the comments below. Or write about it here on Tripoto and earn Tripoto Credits!
Follow Tripoto on Telegram to get early access to top travel stories every day.
Share your stories on Tripoto's Clubhouse channel!
Follow me on Tripoto and Instagram @viral_paun for more travel stories!