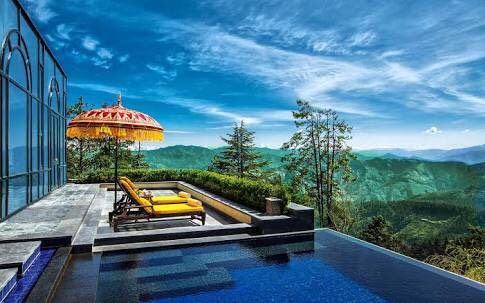 Shimla, the "Queen of Hills Stations" is the capital of Himachal Pradesh. Named after goddess Shyamla, this city is blessed with pleasant scenic beauty. Having diverse climatic conditions its among the main tourist attraction of India. With abundant adventure sports activities, historic and religious sites, museums, art galleries and shopping market this place is perfect holiday destination. Shimla is also known for its winter sports activities.
Left For Shimla at 11:30 AM. Its around 350 KMs from Delhi. Around 7 to 8 hours journey via car through NH-44. This route has 4 tolls tax boots on the way. They are at Daapar, Chandimir, Panipath elevated and last one at Gharaunda karnal.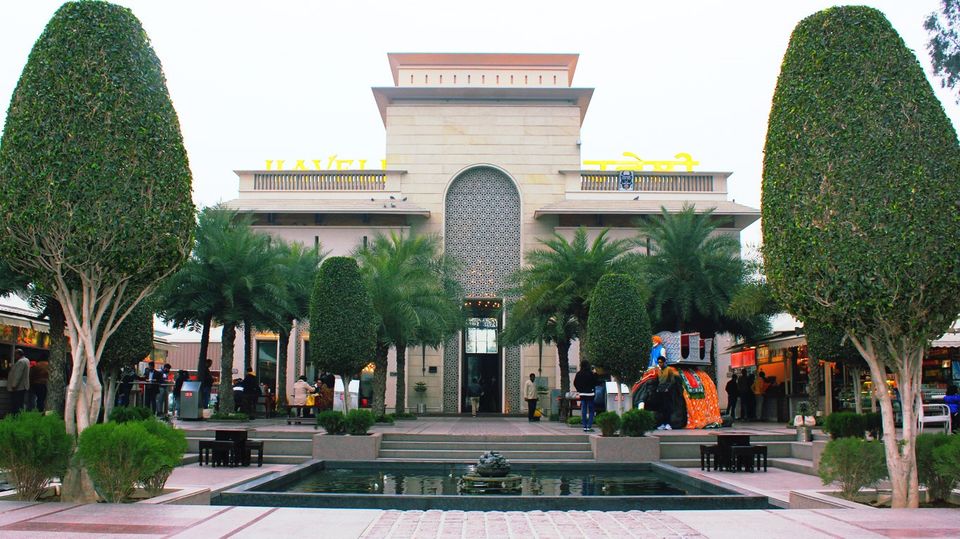 We stopped at Murthal Haveli located on GT Road, Sonipath. They have well maintained and clean washrooms, proper parking facility and the ambience is serene. Undoubtedly, this place serves as a good stop over for getting freshen up and feed tummy with the scrumptious punjabi food(other vegetarian cuisines are also available). We ordered Paranthas, Dal and Lassi. Delicious ! Must try. After relaxing and stretching we got back on our journey.
Reached Shimla at around 8 PM. We had our room reserved at Windflower Hall, known for its unparalleled hospitality matched with its exotic location. Its a is a superb property positioned at 8250 feet above sea level looks like a castle which reminds of the British times.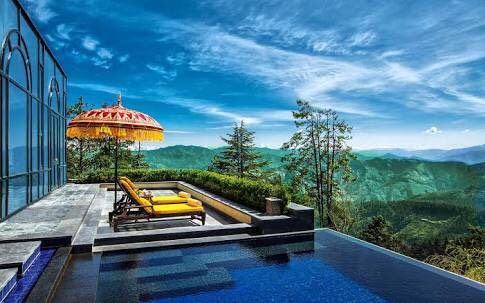 Its idyllic setting allows the weary soul to wander and rejuvenate amidst tranquil surrounding and breathtaking views. The hotel even has a tennis court. Walking / hiking trails, beautiful views of the valley, heated pool, Jacuzzi overlooking the valley, croquet court and indoor games are some qualities one can take benefit of.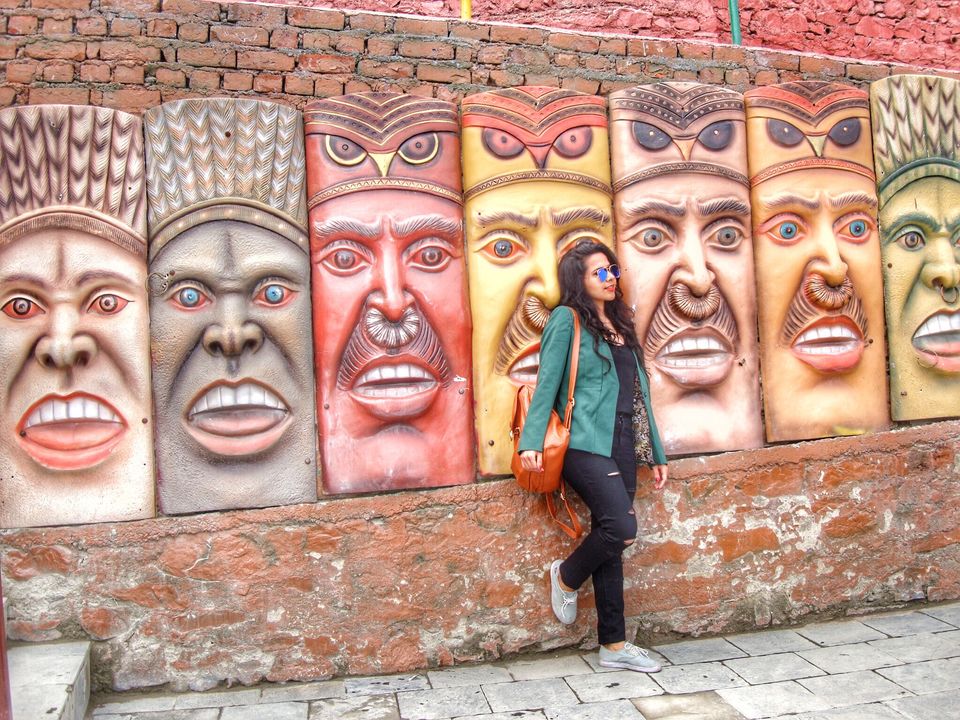 We were tired and our tummies were looking for some delicious food. They lead us to our room. Our room was quite specious well appointed with bathroom having separate tub and shower areas. They also arranged out a beautiful outdoor dinner setup for us with some lip-smacking food followed with scrumptious desert.
After dinner we returned to our room and slept.
After a sound sleep waked up and looked outside the window. Saw capped mountain ranges. Felt like I was staying in the clouds. After an amazing buffet breakfast around 10 :00 AM we decided to visit Indian Institute Of Advanced Studies also called the Viceregal Lodge. This building has got a great historic importance. Its a pre-inependence structure which used to be the house of the Viceroy, after independence it was renamed to Rashtrapati Niwas and later on it was restored into a academic institution.
Interesting Fact : Many historic decisions were taken at this place and one of them was the decision of India-Pakistan Partition.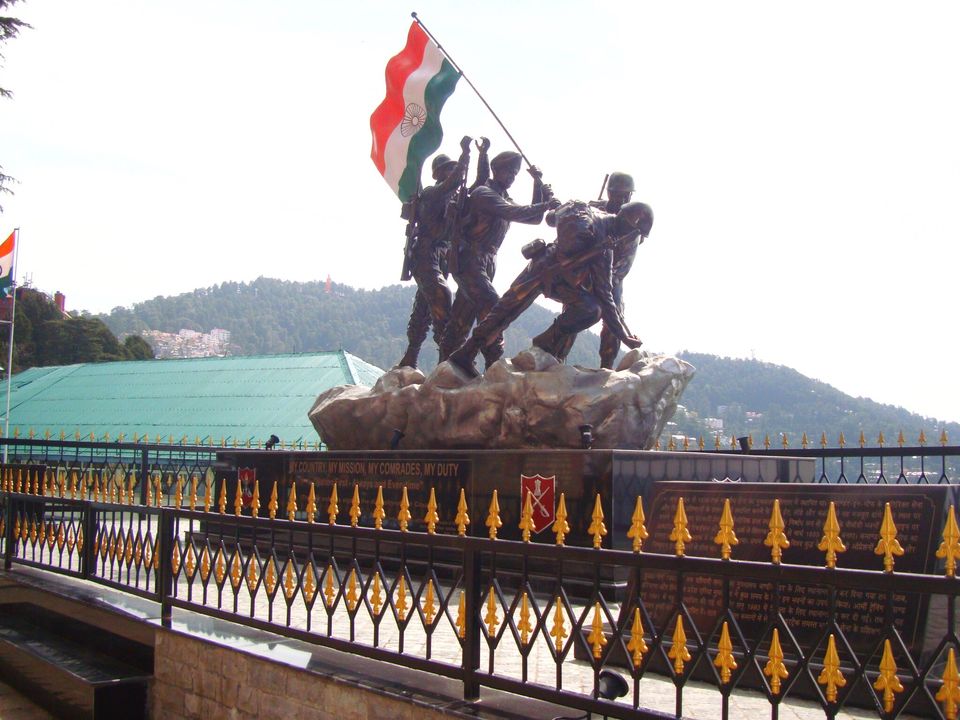 After a historic and educational site we headed towards religious place the Sankat Mochan Temple, dedicated to Lord Hanuman. Spending some time here we proceeded to the Chadwick falls, wonderful place for nature lover. Is was amazing and awesome experience.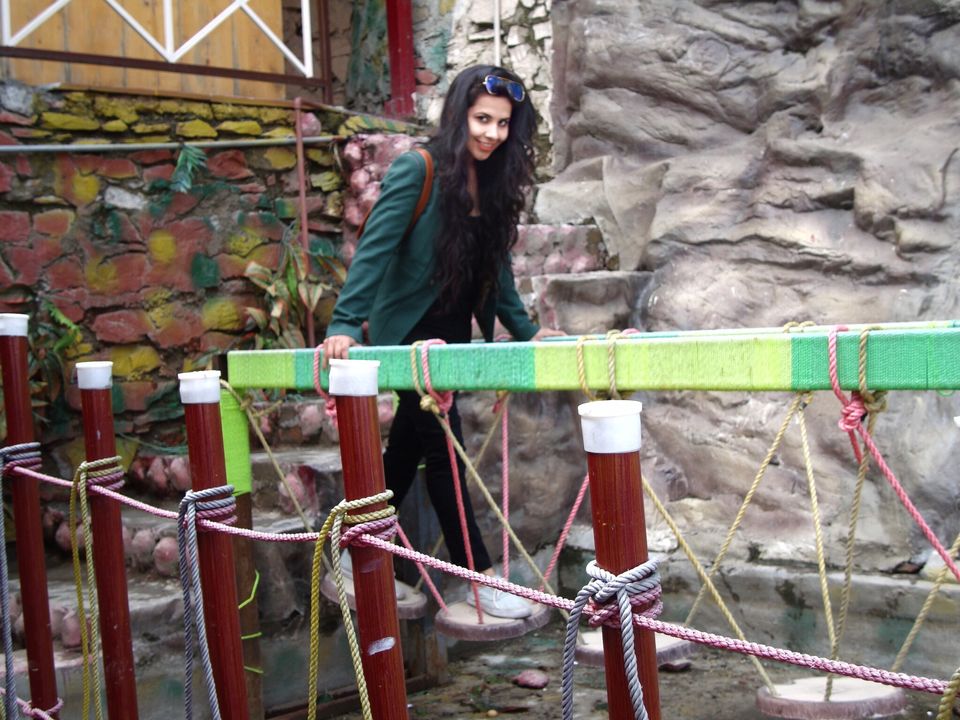 Our next destination was the The Jhaku temple, built on Jhaku Hill, shimla's highest peak. We were enthralled by the stunning panoramic views. It is believed on his journey for collecting Sanjeevni herb for Laxmana (Brother of Lord Rama) Lord Hanuman sat on Jahku hill for a while due to which the hill shrunk to half of its original size.
Interesting Fact : The statue of Lord Hanuman at Jakhu Temple is the tallest Hanuman statue in the world !
We also enjoyed live music performance with some delicious Pizza, burger and lasagna at Cafe Shimla Times. With a different yet brilliant decor this is a superb place for a music lover. Must visit.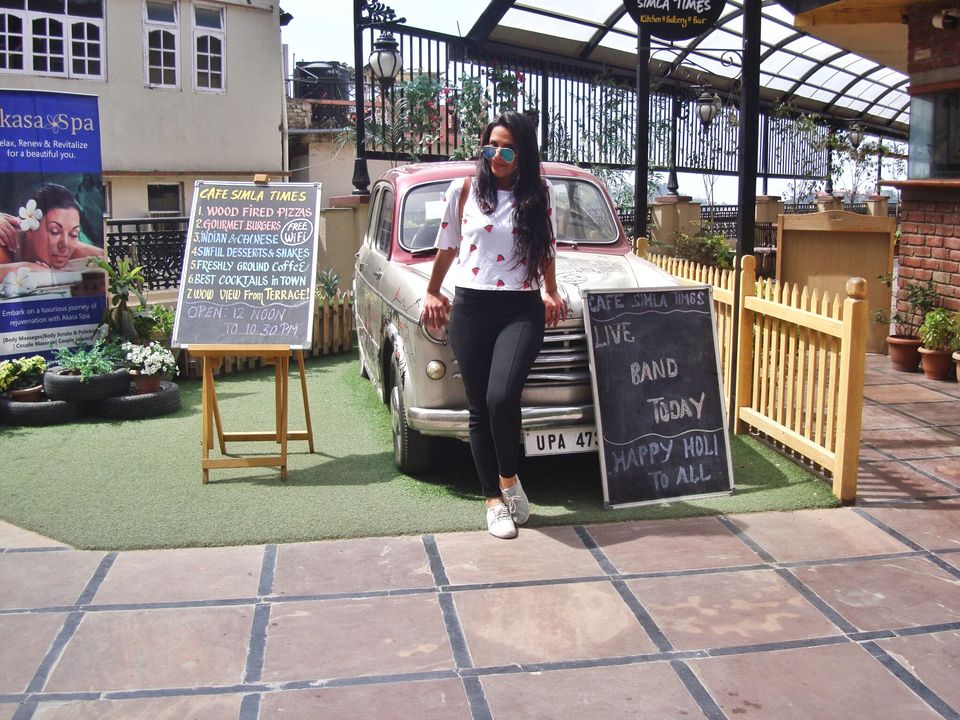 In the evening we strolled in the cultural place of Shimla, The Ridge. Unfortunately, we missed the famous summer festival which ended in May end. Hopefully we would sure see it on our next visit to Shimla. We visited Christ Church and Shimla State Museum. This church at Shimla is the second oldest church in North India after St. John's Church in Meerut. Its famous for its 5 peice glass windows. The scilence and ambience at the church transcends visitors to the ancient era.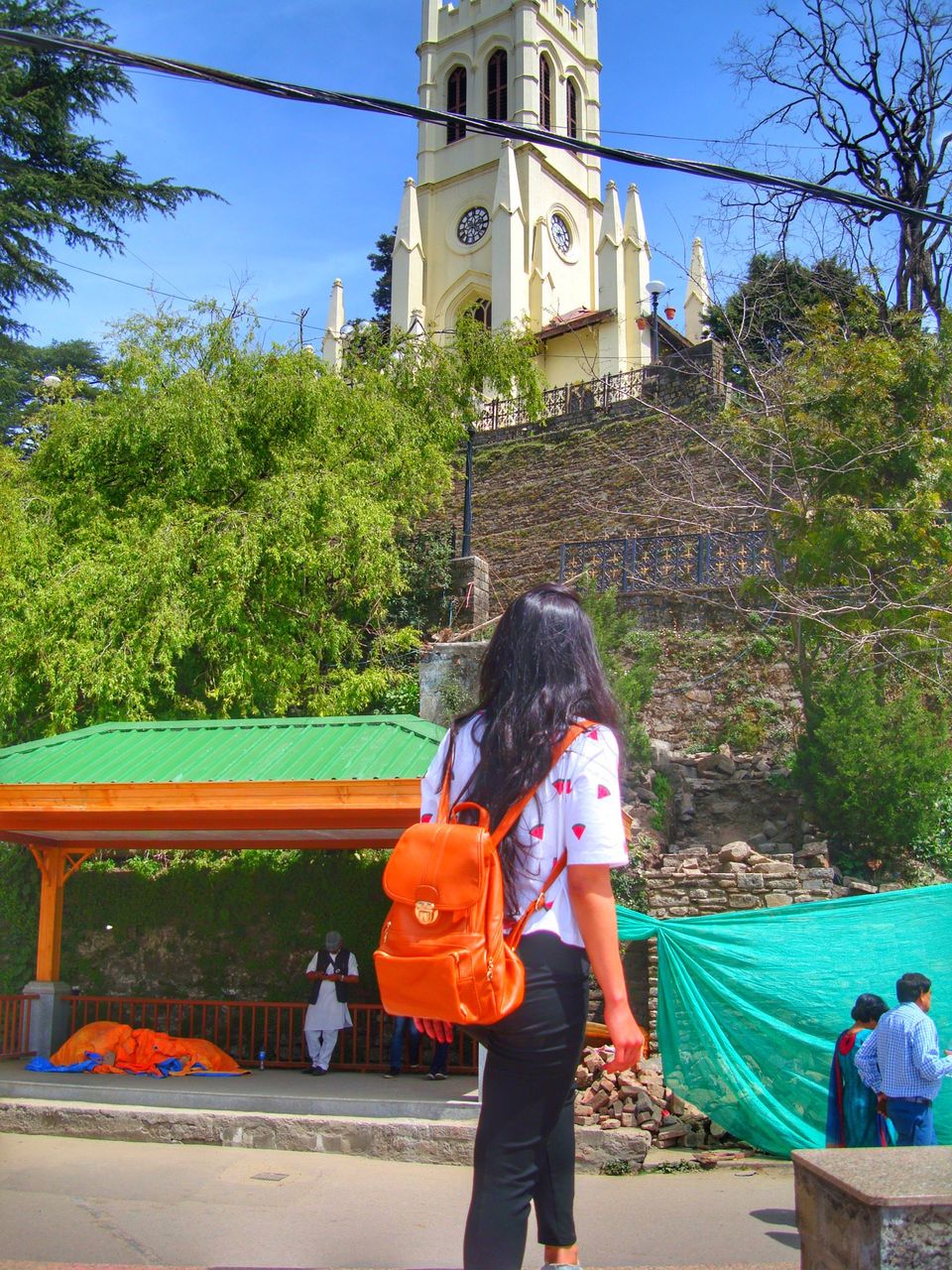 Next we visited The Mall. Its the main mercantile location of the city having lots of branded wears and accessories shops. I bought Vehicles are prohibited in this area. There are cafes and restaurants as well. We also passed by Gaiety Theater, a places where famous actors like Prithviraj Kapoor gave performances.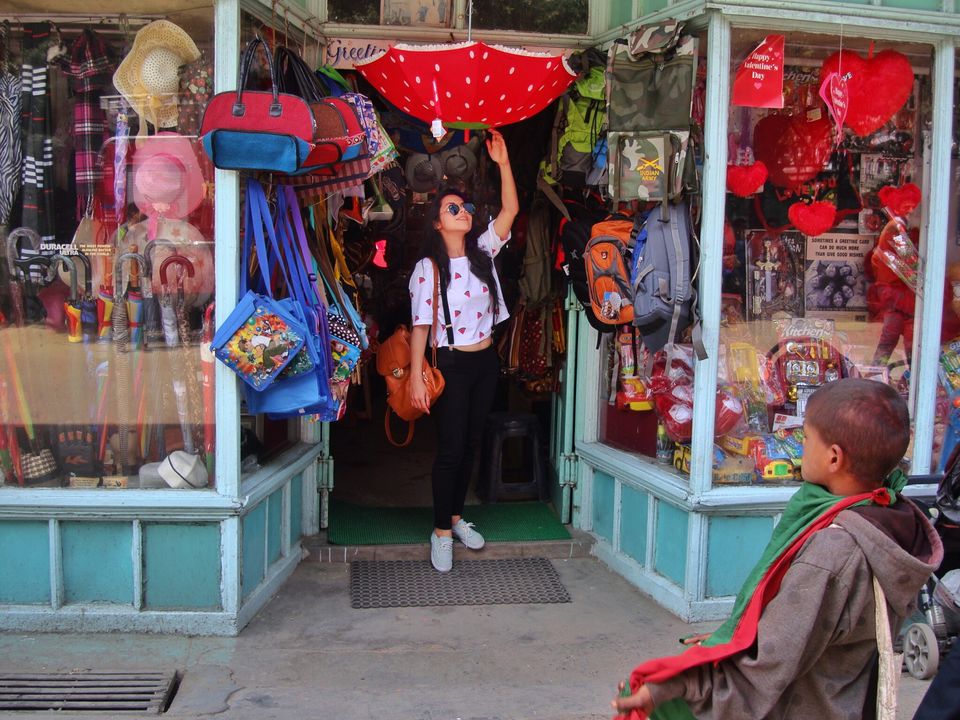 We hopped into the Indian Coffee House. It is a popular hangout place at Mall Road. Though a bit crowdy but anyhow we managed to get a seat. Ordered filter coffee's. They were excellent.
Returned to our Hotel for dinner.
In morning we left for Kufri 3 Kilometers from our Hotel. Places to visit in Kufri are zoo, fun world and the amazing view of nature.
The scenic beauty at Kufri enraptured eyes and our bodies were spellbound. We didn't wanted to move away from this place. Mountains, pine trees and clouds, as far as we could see.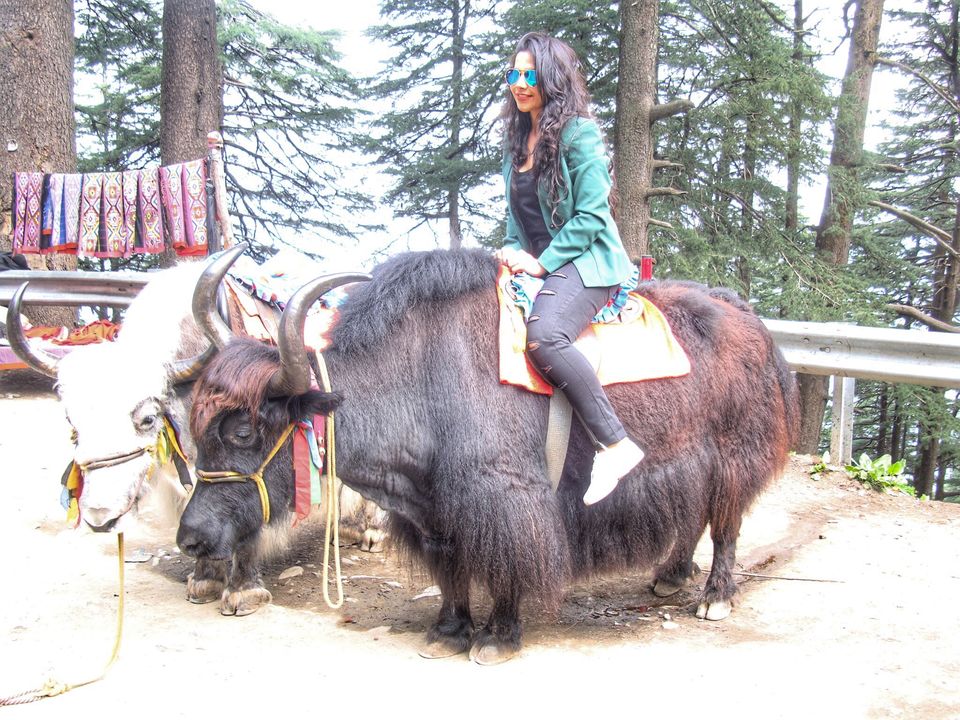 The Kufri zoo houses antelopes, felines and birds like the Himalayan Monal, the state bird of Himachal Pradesh. One can also opt for horse riding as we did. Also visited Fun World which has the highest go-kart track on the planet.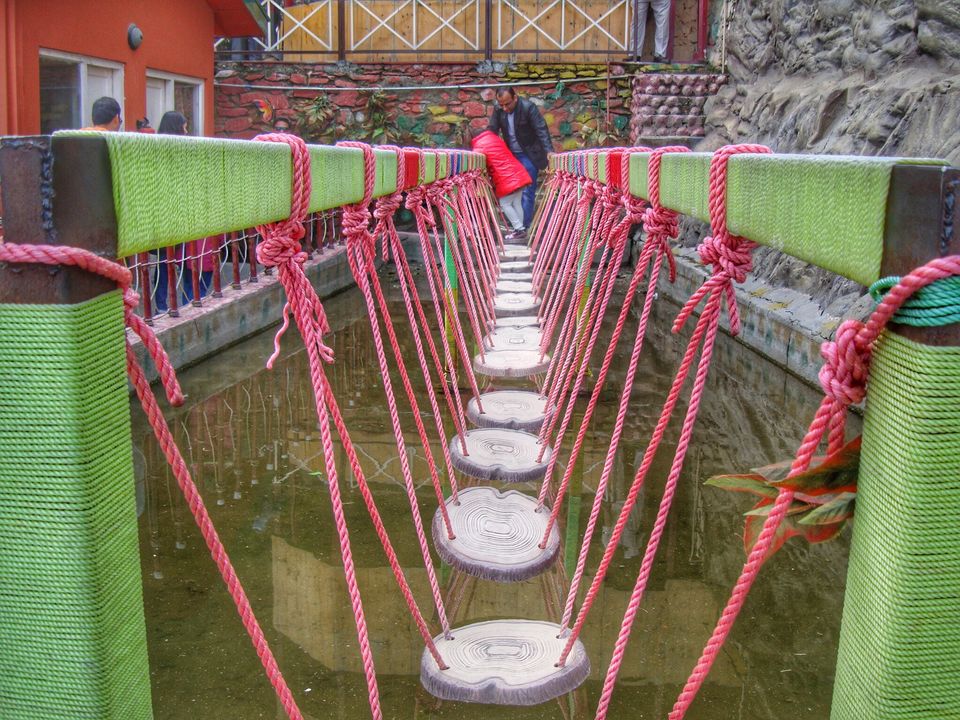 After spending couple of hours in Kufri we headed towards Fagu Topfor, another awesome sightseeing location. Clicked some amazing photos capturing natures charm.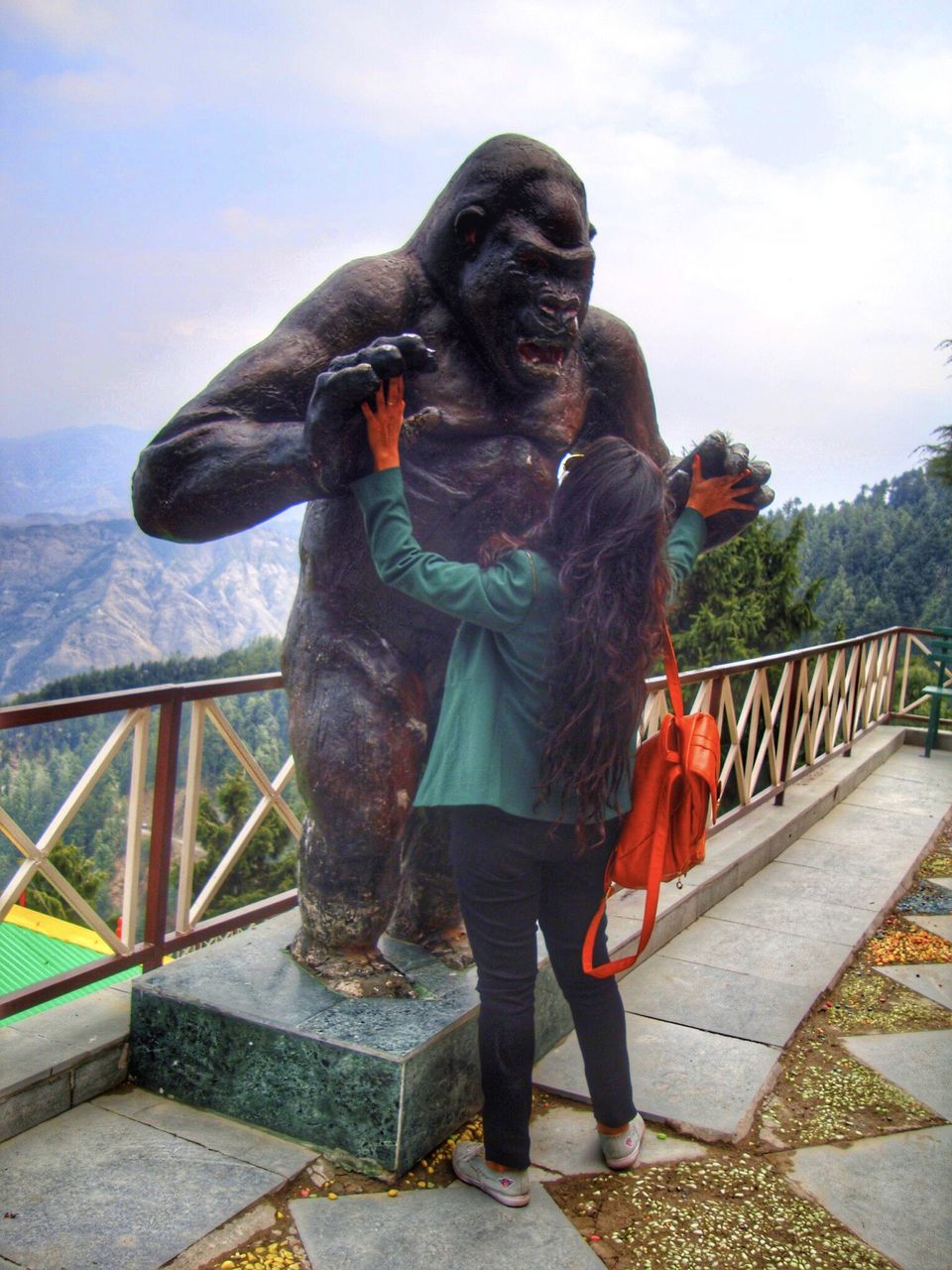 This was last location of the day at the end of our Shimla Trip.
We skipped Naldehra which is also very popular tourist location famous for its 9 hole golf course. Hopefully, we will plan for it in our next visit to Shimla.
We returned to our Hotel, packed our bags again and left for Delhi.
More Information :
Places to visit at Shimla : Viceregal Lodge, Jakhu Temple, The Mall, Sankat Mochan Temple, Kufri, Naldehra The Ridge Chadwick Falls, Jhaku Temple, Christ Church, Gaiety Theater, Shimla State Museum Kufri Zoo, Fun World, Fagu Topfor, etc.
Best time to visit : Between October to June
Budget : Rs.5000 – Rs.7000
Stay : Windflower Hall
Read more on Travel, Fashion and Lifestyle at my blog - The Indian Salad. I also share pictures and other interesting stuffs on Instagram, Twitter, Pinterest, Google+ and Tumblr.