Journey begins from bangalore airport to chandigarh
Tip no 1 - If you are travelling to shimla ,manali,it is better to book your flights to chandigarh since journey from chandigarh to shimla is only 3.5 hours by road.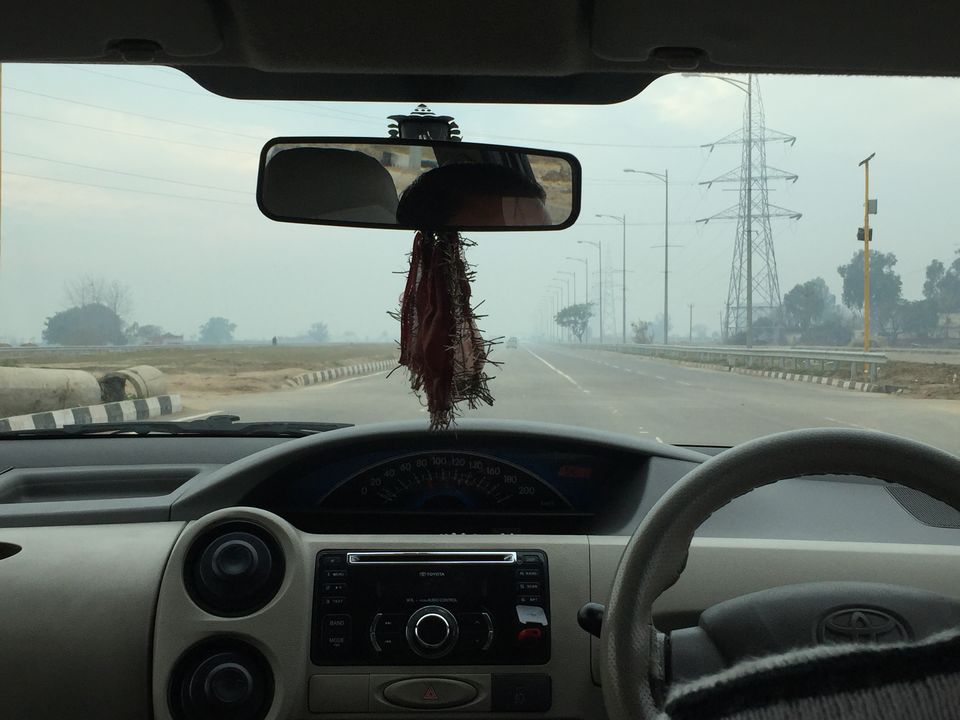 If you want to see the white beauty of nature it is recommended to travel in jan,feb,mar .
We stopped on the way for lunch at this nikki rosoi dhaba.. Good food with great view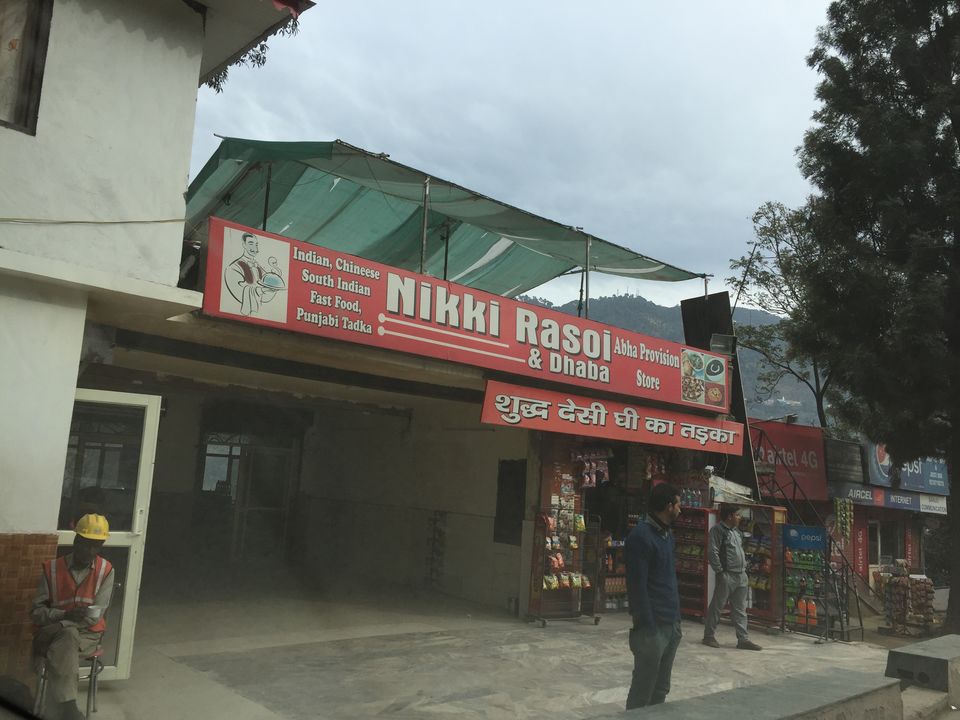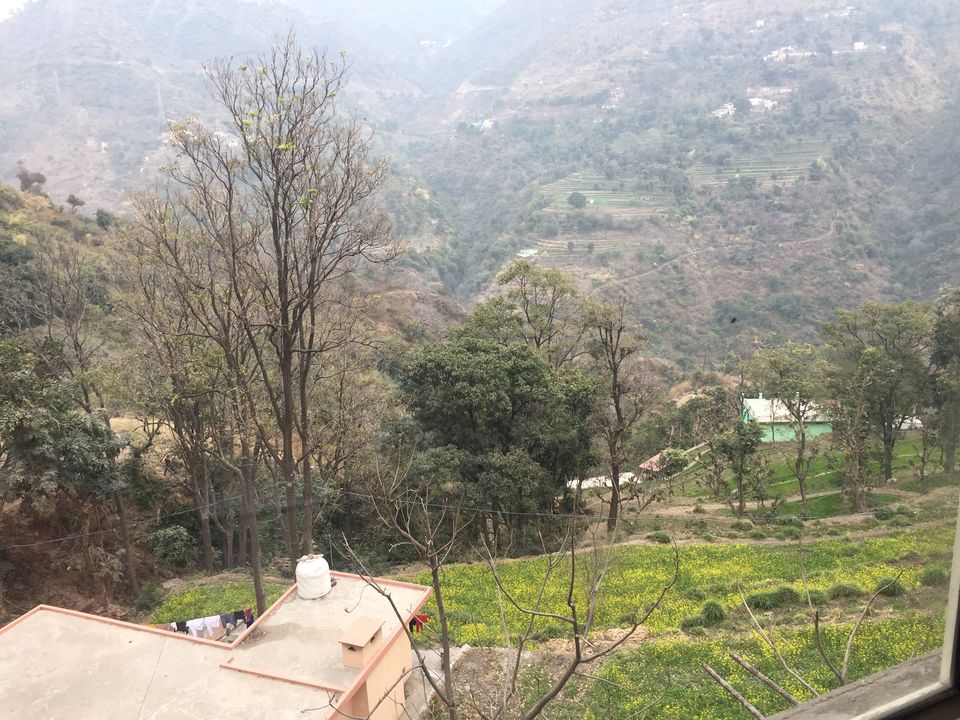 we reached shimla hotel around 5 pm . Checked in at snow valley resorts.Very decent hotel for 2 nights stay . Good breakfast(complemetary) and overall good stay.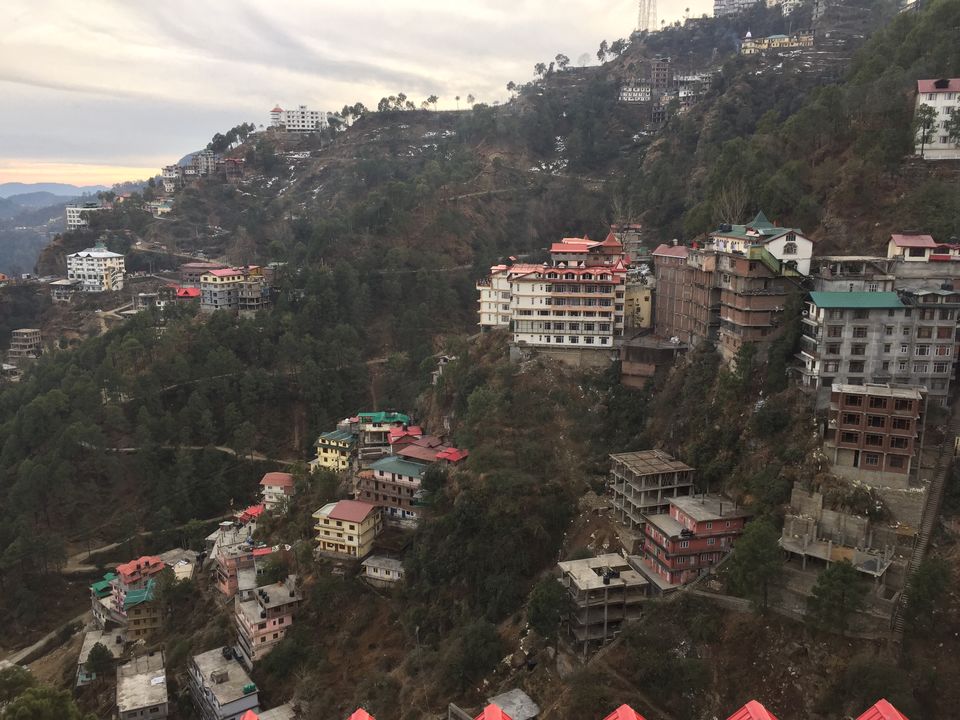 Climate was very cool around 7c. Night it used to get more colder and difficult to roam around . So we decided to take rest the first day by having some hot soup. This resort is actually around 3km out from the shimla town.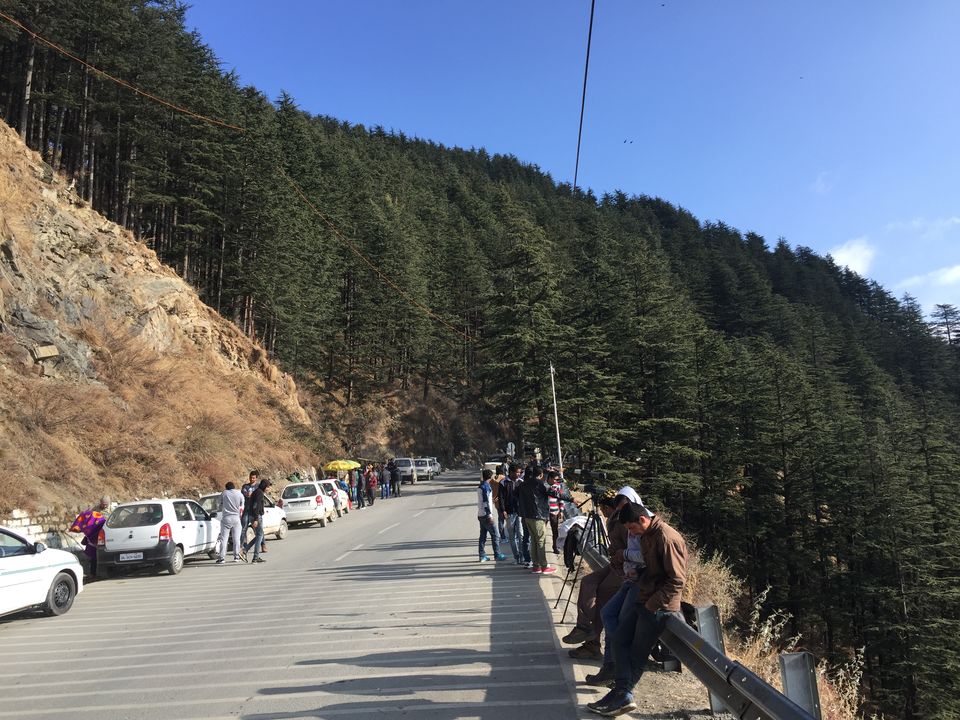 Day2 -kufri
We had good breakfast at the hotel and decided to visit kufri. Had expectation to see and play with snow.Fingers crossed.On the way driver stopped us to click some pics at Green valley . The view was magnificent with greenery all around .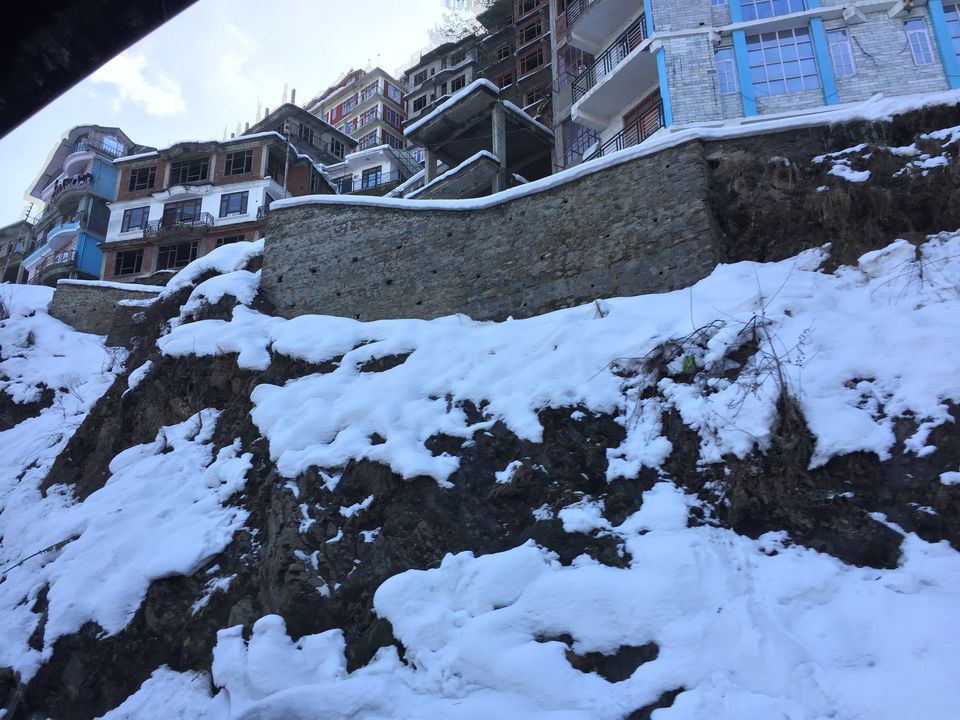 Once we entered the shimla town , full town was covered with snow but luckily roads were open and it took almost 2.5 hours to reach kufri which is 15 km from shimla .We had decided to do skiing so once we entered kufri driver stopped us to buy some snow shoes and dress for rent .This kind of shoes is must to buy to walk on snow and dress is also needed so that your expensive jackets dont get spoiled. total package for one person ( including dress ,shoes and skiing ,tube ride 2k per person) Prices were bit on higher side but we did not have choice and no one seemed to reduce or bargain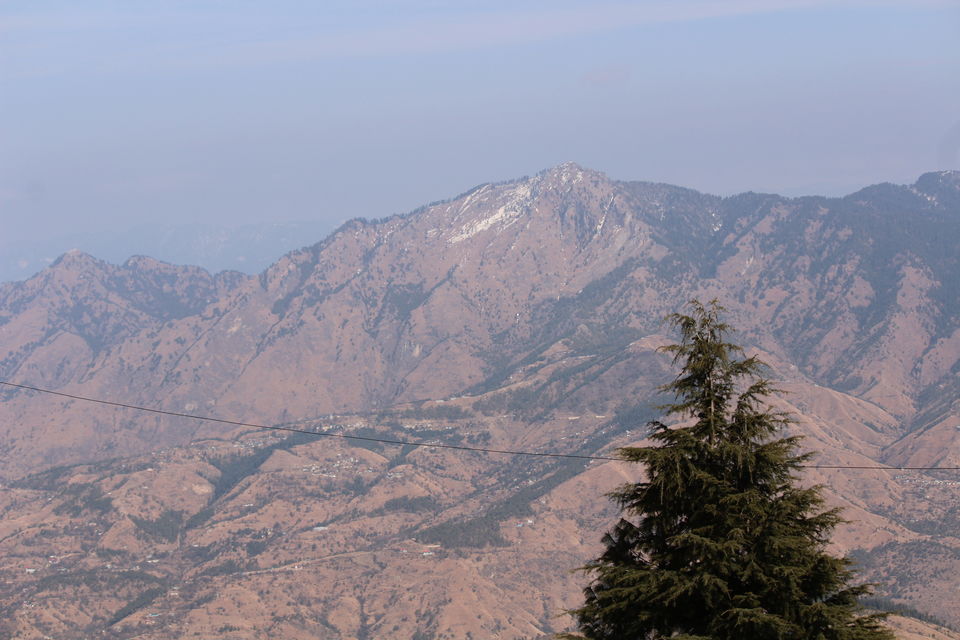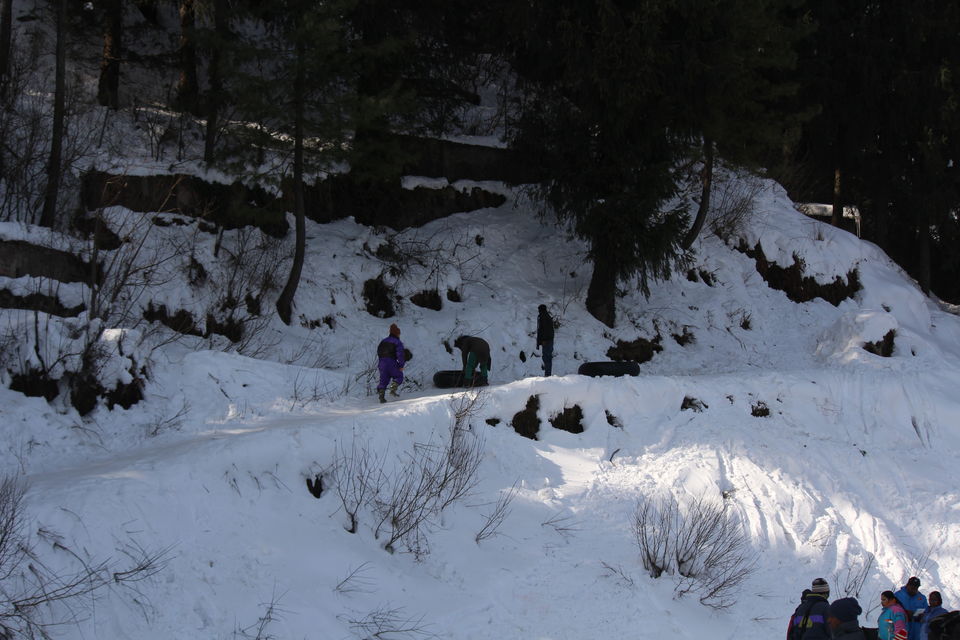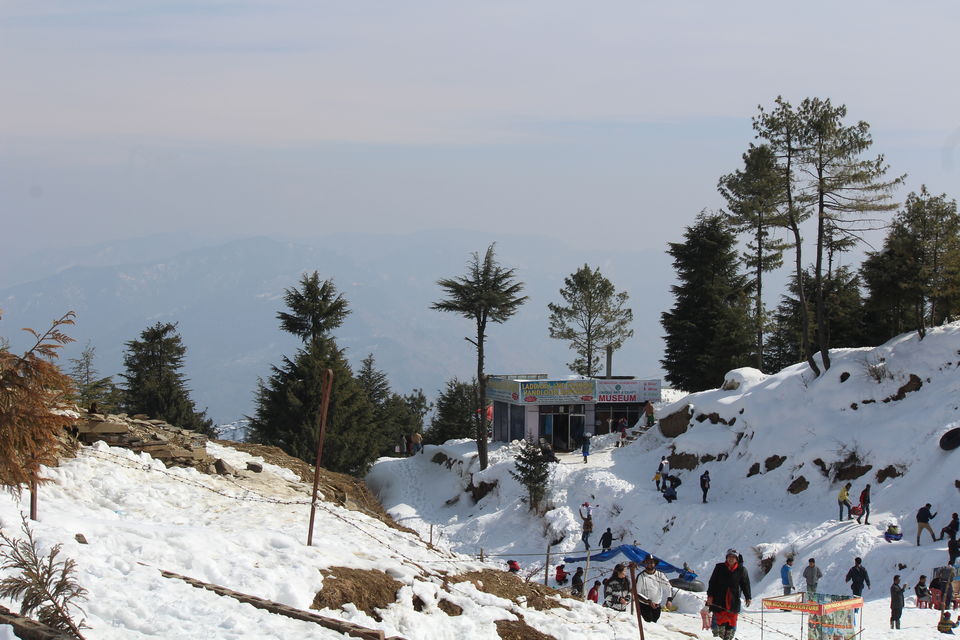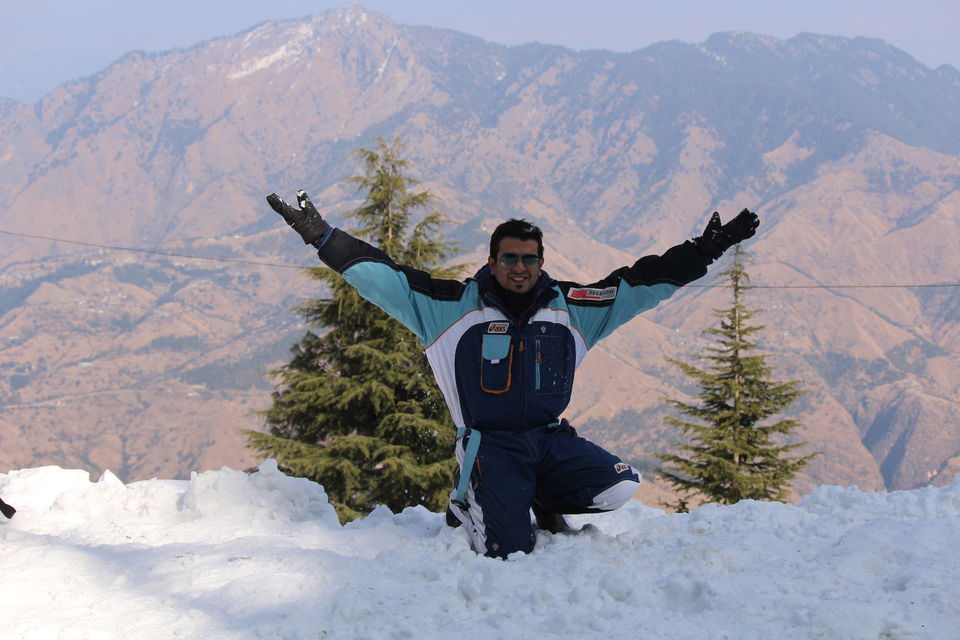 After skiing and tube ride , we had to take horse ride to reach top of kufri pont . Horse ride costs 500 per person .the place was too crowded and too many horses around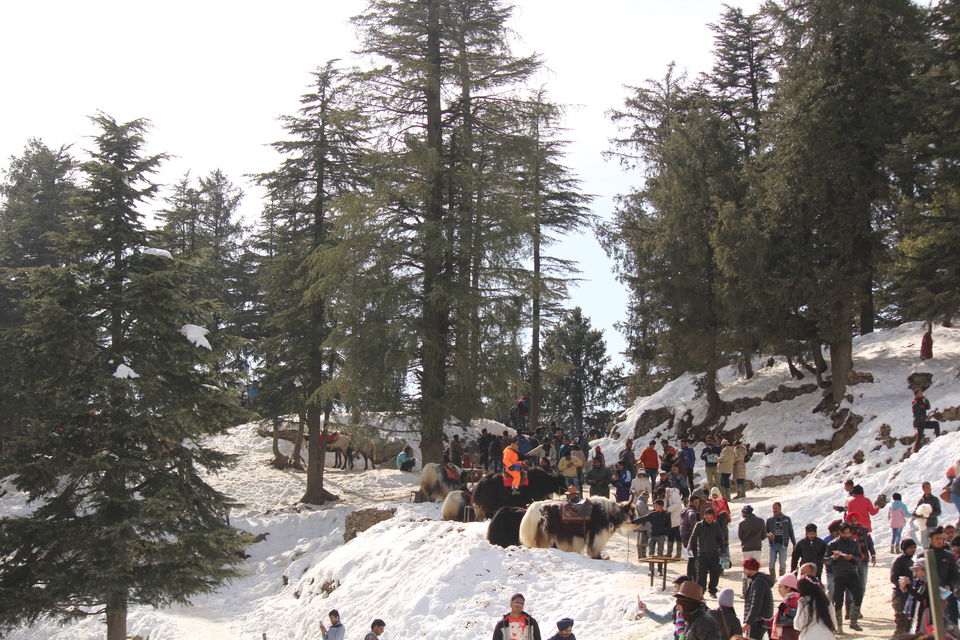 Horse ride took us to some one the best views one could ever get .The ride was bit scary but somehow managed to reach the top of kufri.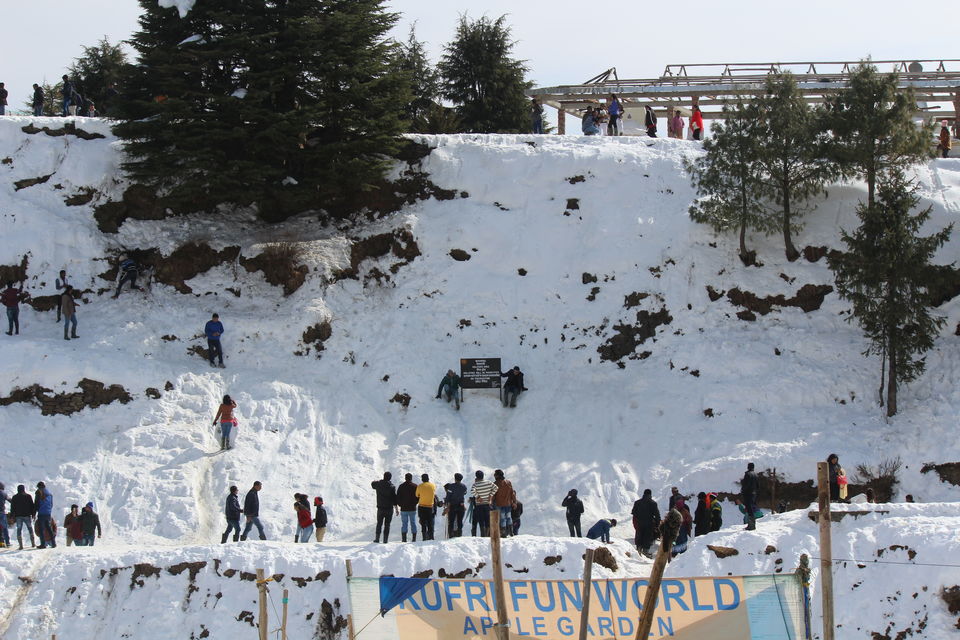 You can have maagi and some snacks at this place. after spending around one hour at this kufri fun world we had to wait for our house to come . The horse ride took 30 min one way . After we came back we came back to shimla town and decided to visit shimla mall road. We had heard a lot about the mall round and wanted to do some shopping here. You get good quality woolen shawls and clothes.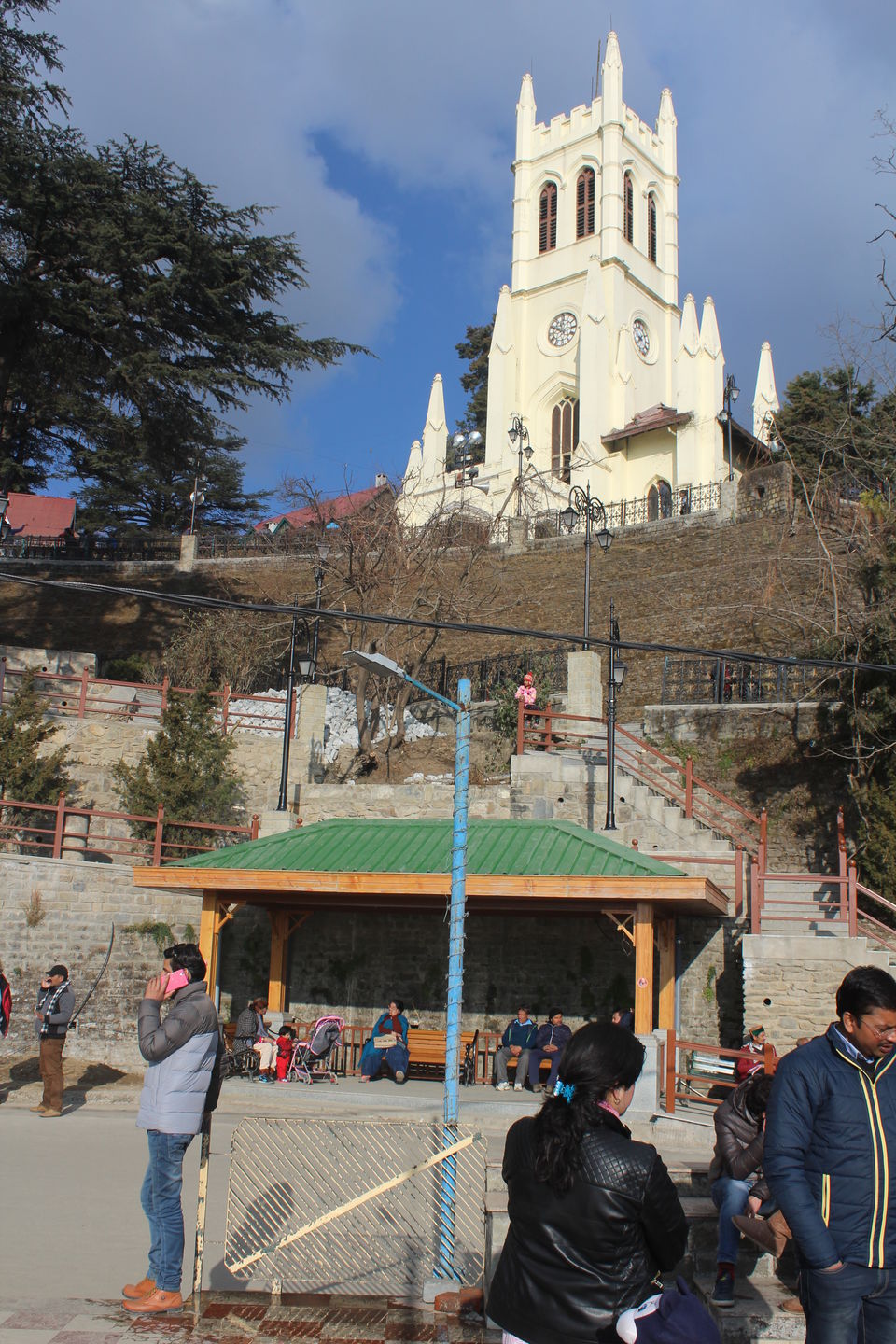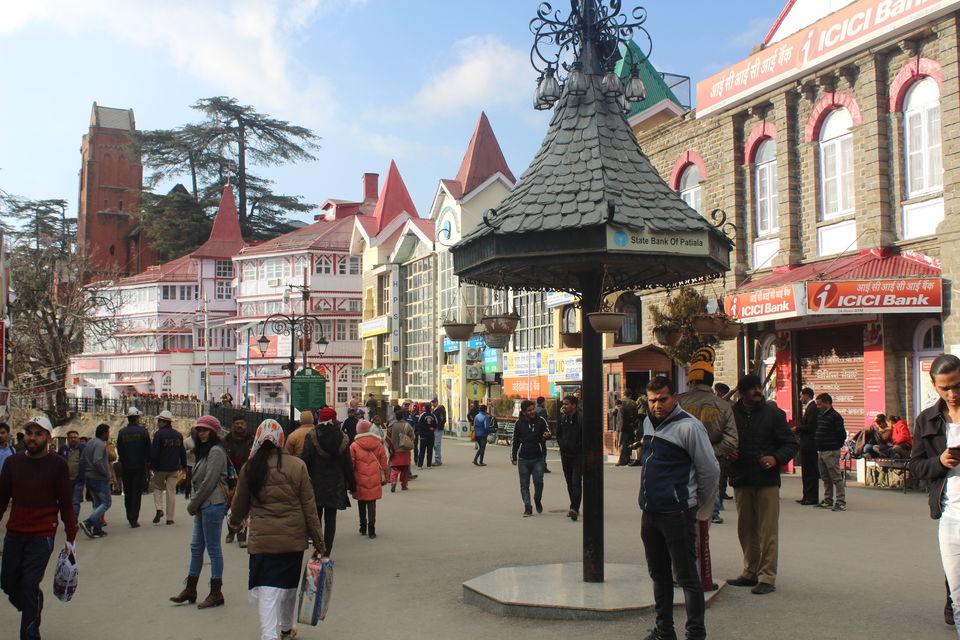 There are plenty of good restaurants here at mall road. you can spend at least 2 to 3 hours here . After shopping and eating we decided to come back to hotel and take rest
Day 3 - Shimla to manali
We had a early checkout at the hotel around 8am and started our long journey to manali. The journey takes around 10 to 11 hours depending on traffic and road condition.
on the way we can do river rafting . It costs around 1800 per boat for rafting near kullu . We opted not to do rafting since if it is a group of 5 ppl rafting will be fun . but only 2 ppl it will not be that exiting.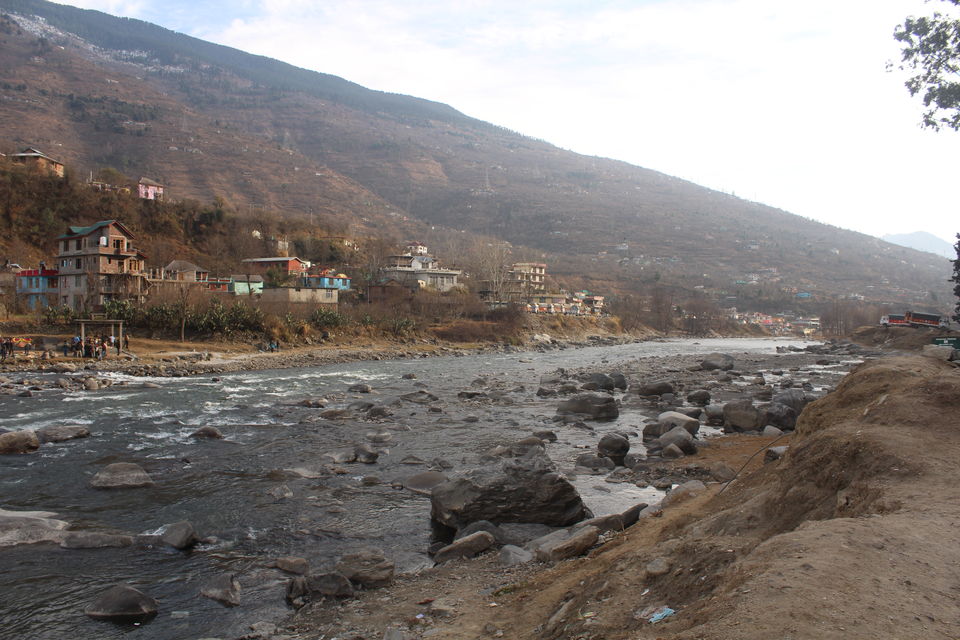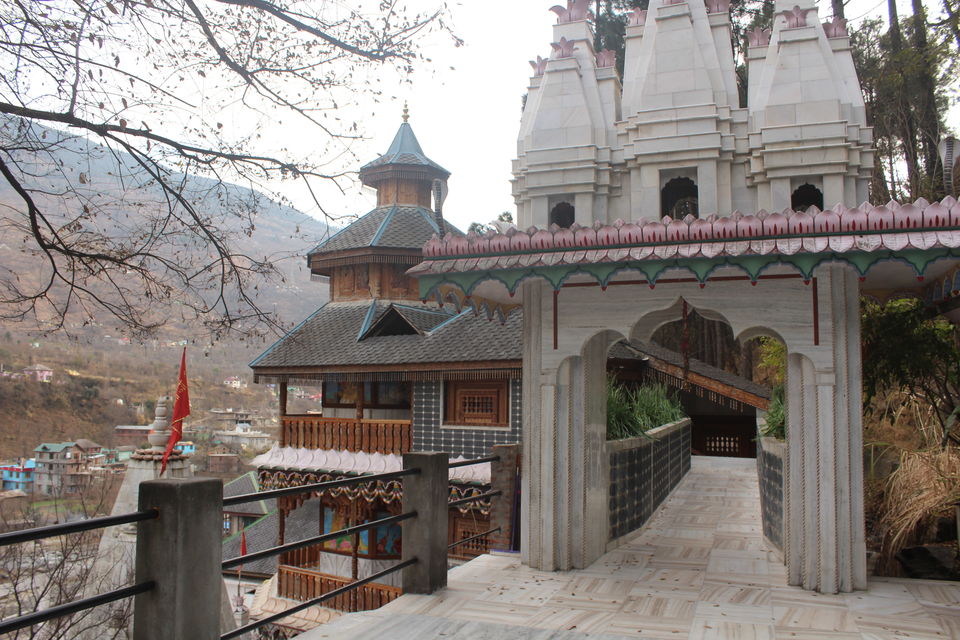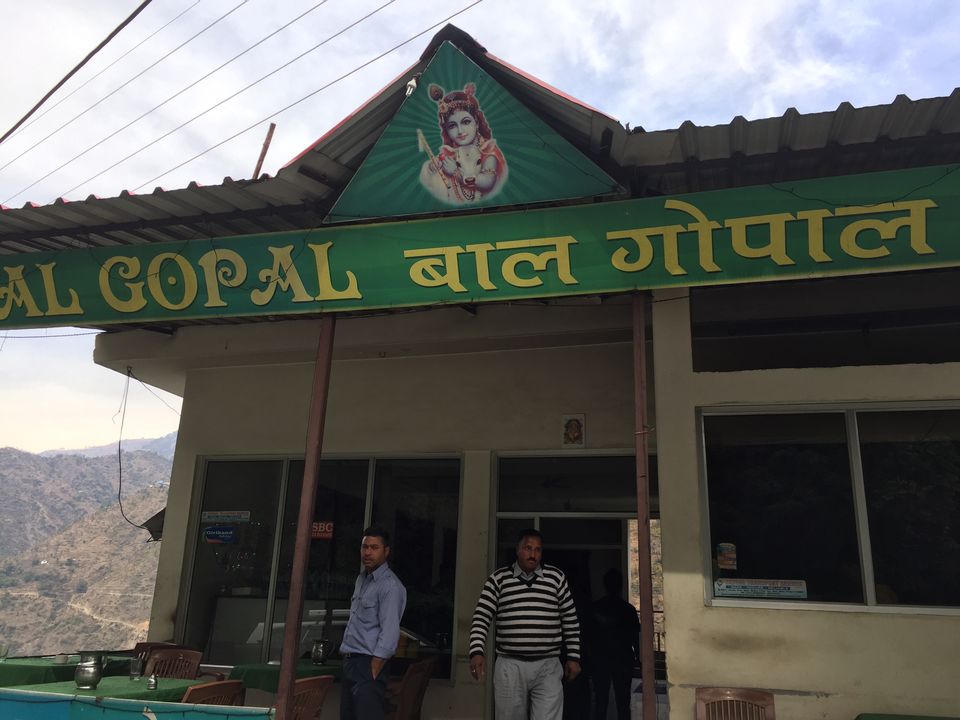 On the way we stopped at this vaishno devi temple .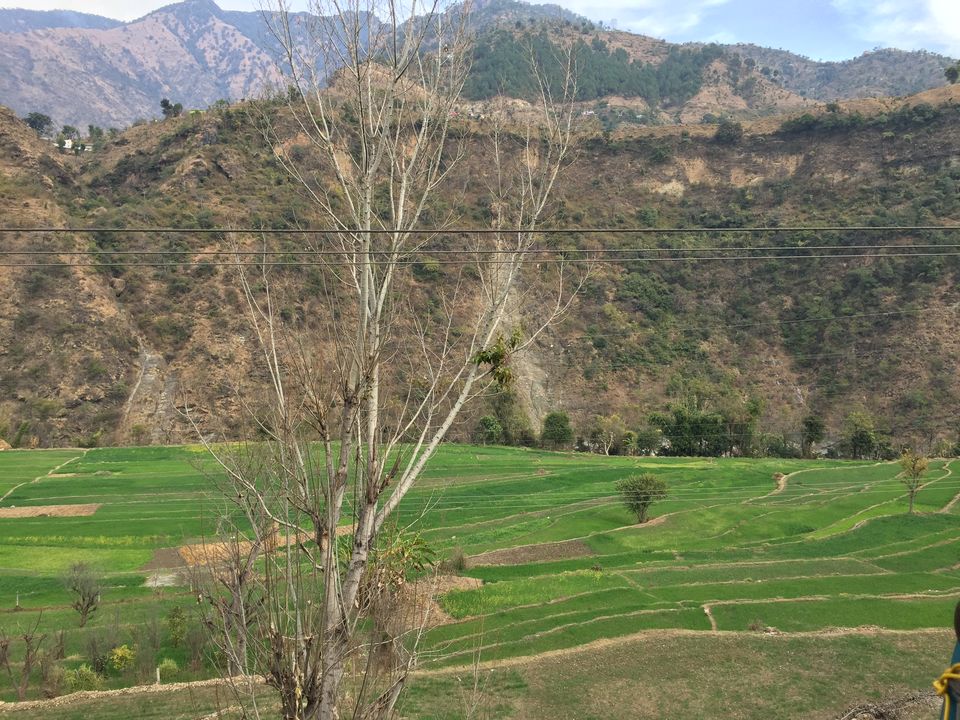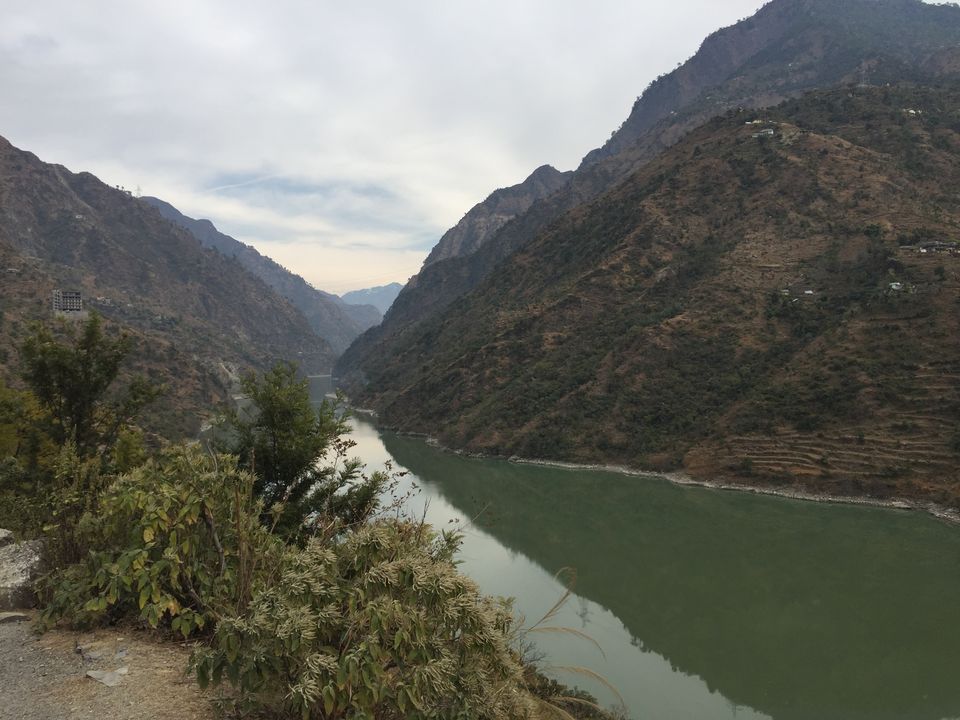 We reached manali at around 6.30 pm . checked in to the hotel quality inn and suites.(highly recommend this place for couples and family travel) They upgraded our room for free to duplex and view from the room was awesome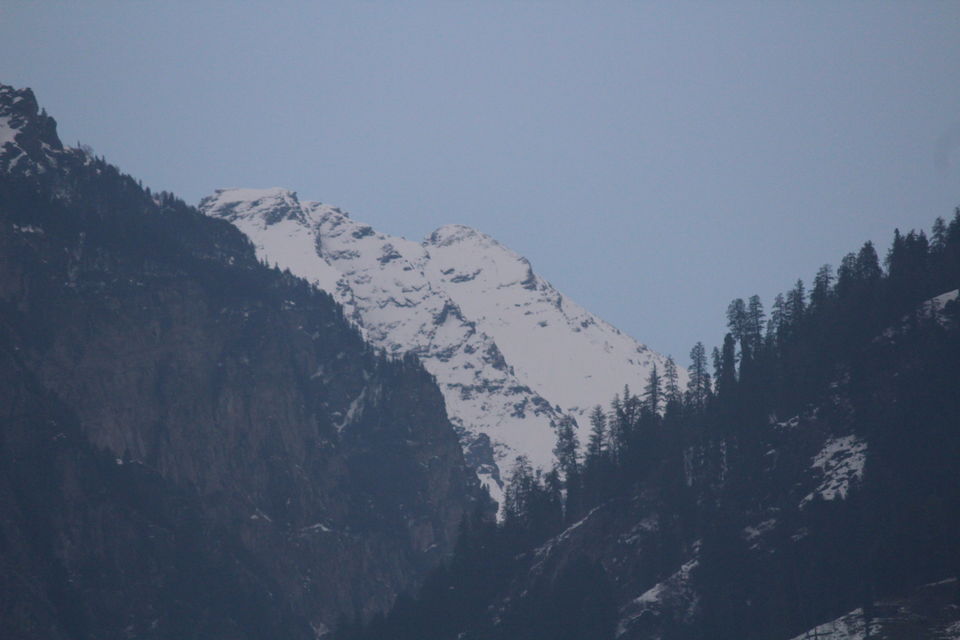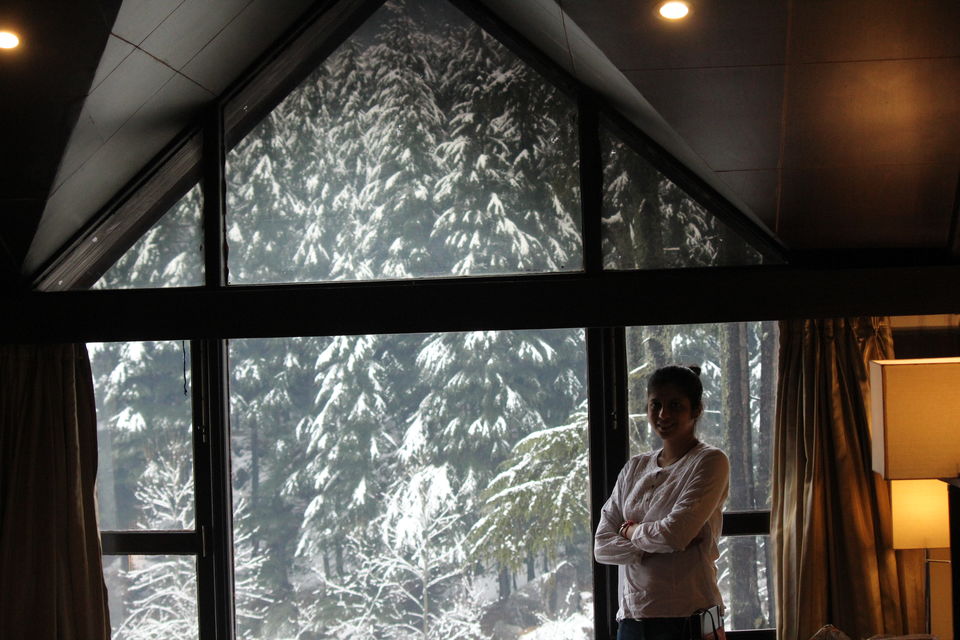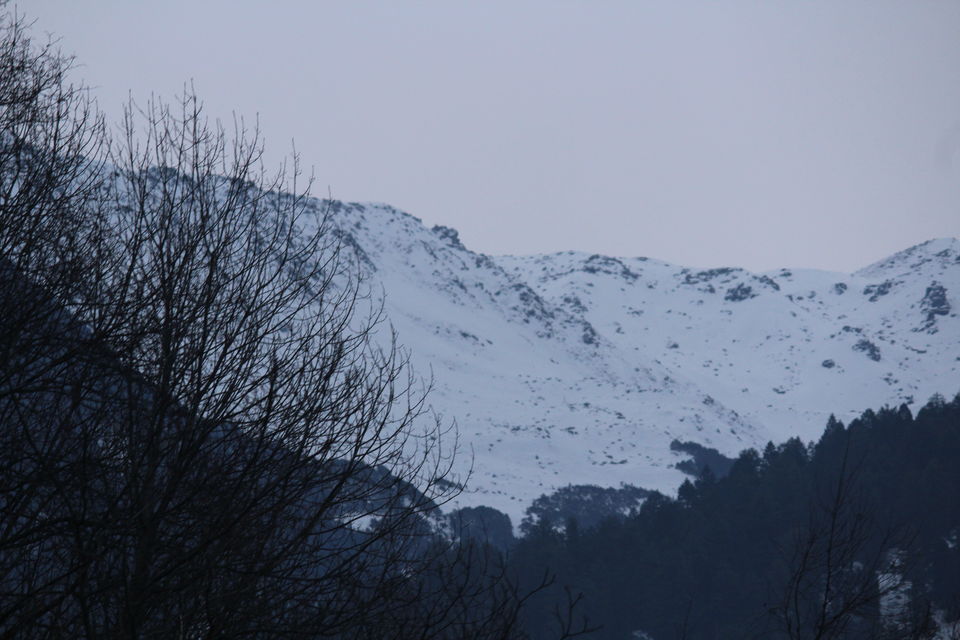 Day 4
We decided to tour in and around manali . Places to visit
1. hidimba devi temple (roza movie shooting place)
2. vashisht kund(hot springs)
3.solang valley ( unfortunately closed due to snowfall)
4. mall road
5.Van Vihar (not worth )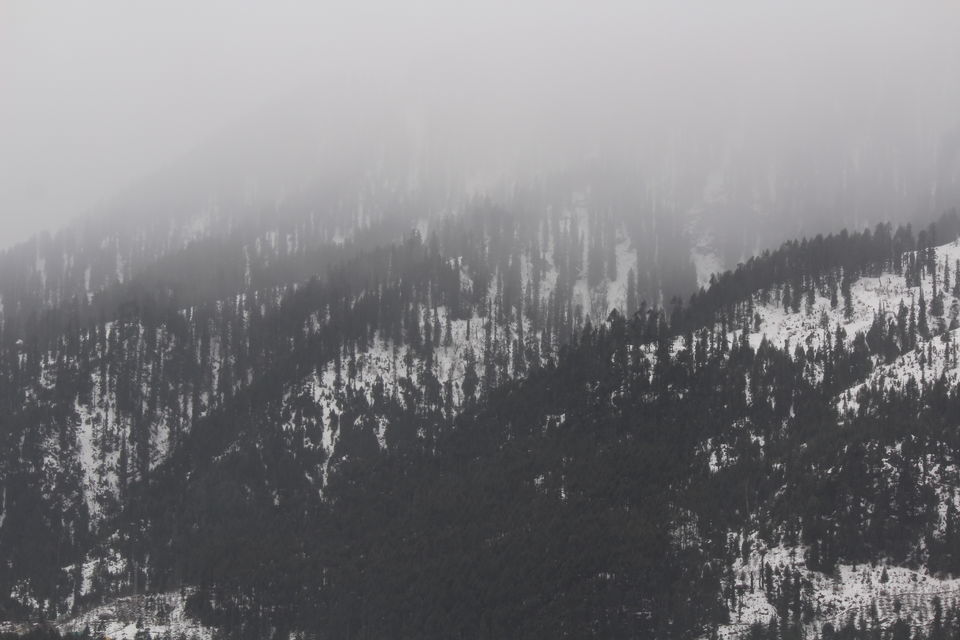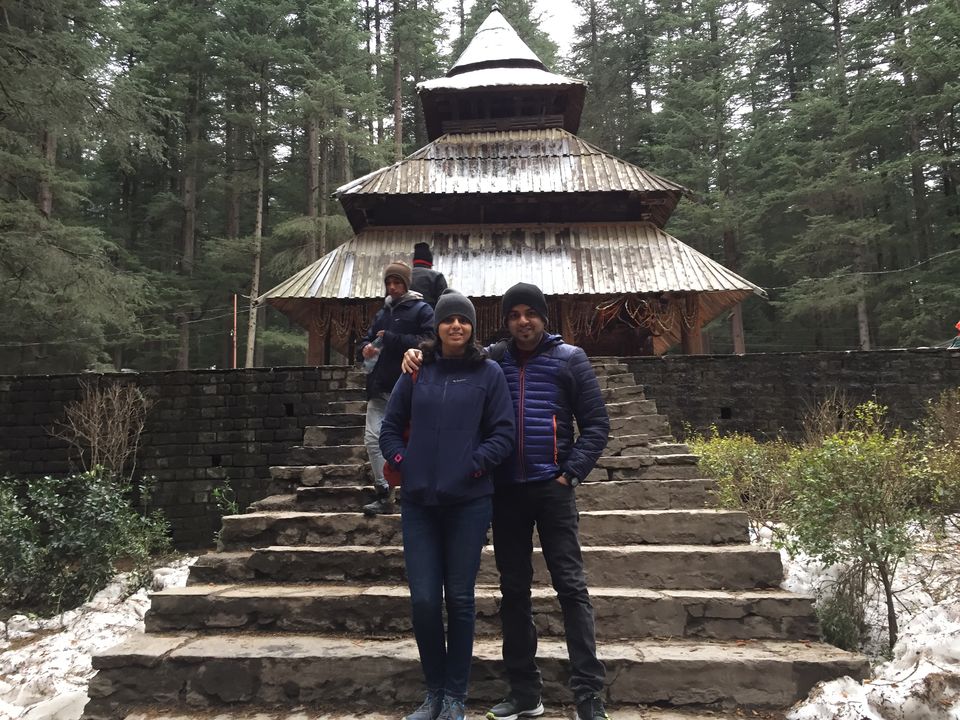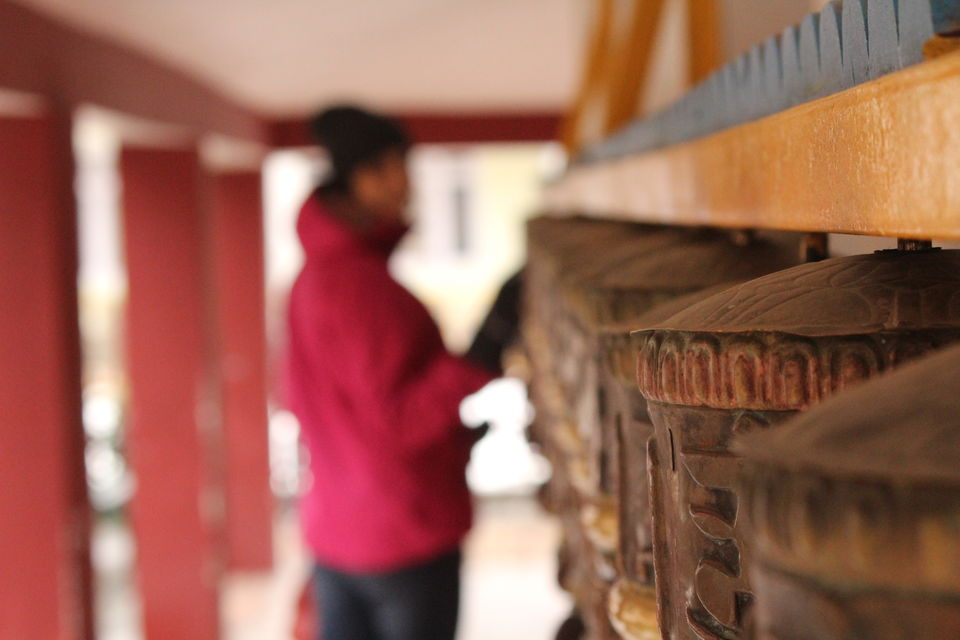 We wanted to visit solang valley in the noon but due to snowfall the valley was closed for visitors. We were disappointed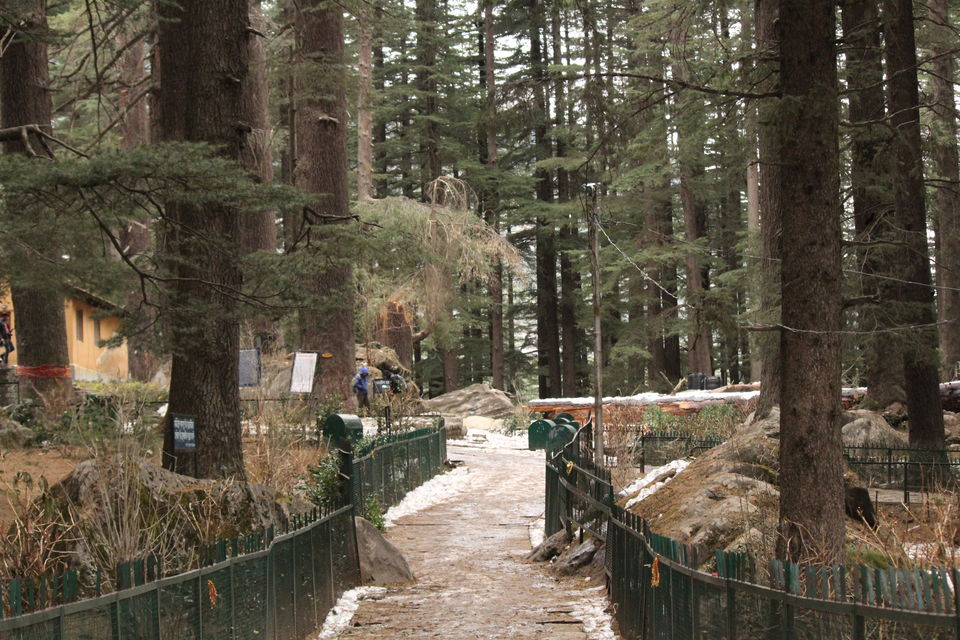 Day 6 - we wanted to checkout early since journey to chandigarh takes around 11 hours . But when we got up in the morning manali had turned into snow city. Night it had snowed heavily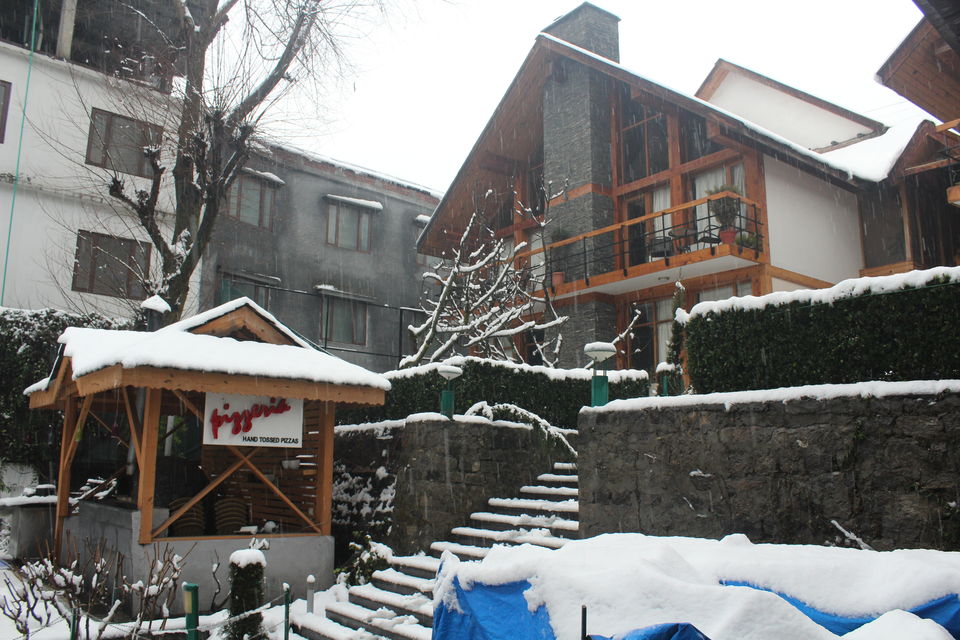 We got to experience snow fall for the first time and it was amazing . Our checkout got delayed due to road blocks . Driver was not able to reach our hotel so we had to stay till 12 pm in the hotel and enjoyed every moment with the snowfall . It was like dream come true
Finally it took around 10 hours to reach chandigarh at around 8.30 pm in the evening . We took rest at the hotel
Day 7- Last day of the trip
Since we had flight back to bengaluru at around 1pm we could not roam around chandigarh city