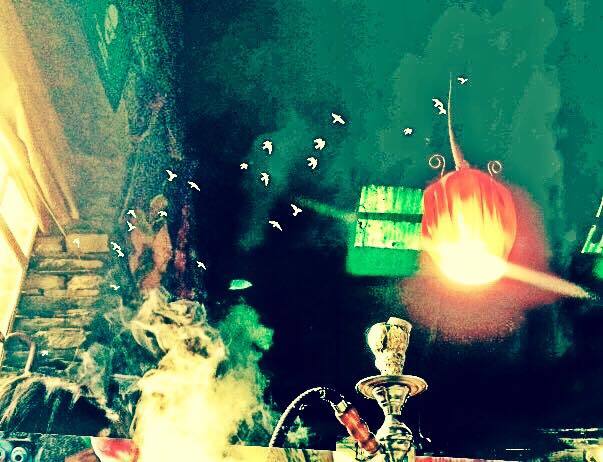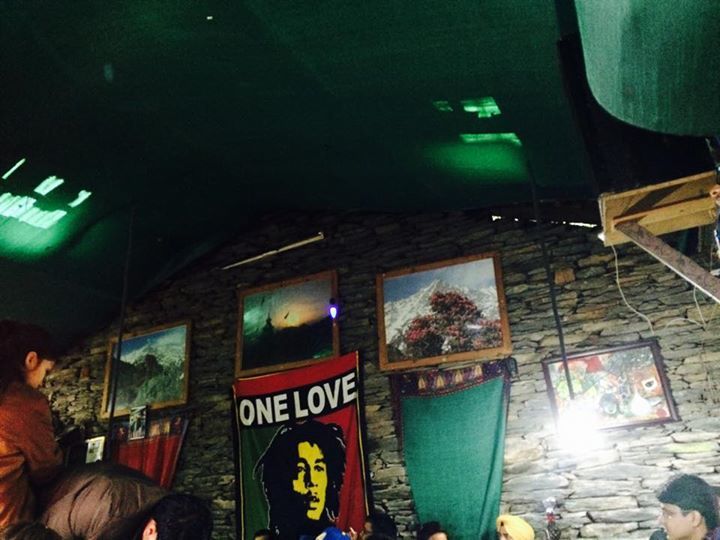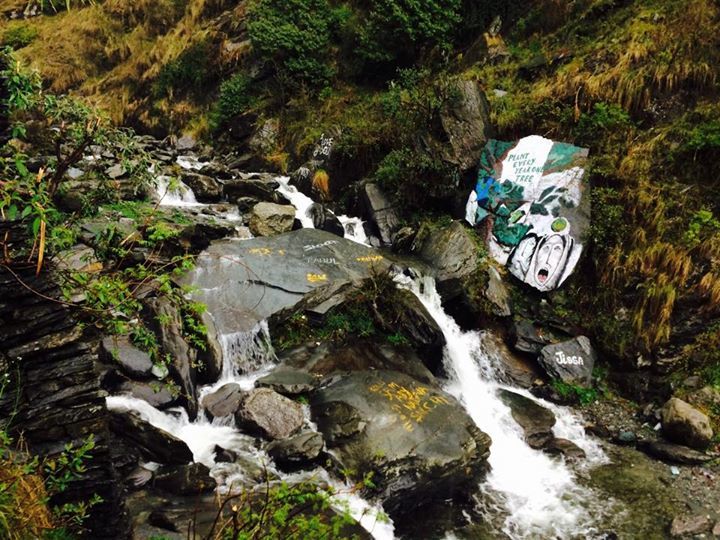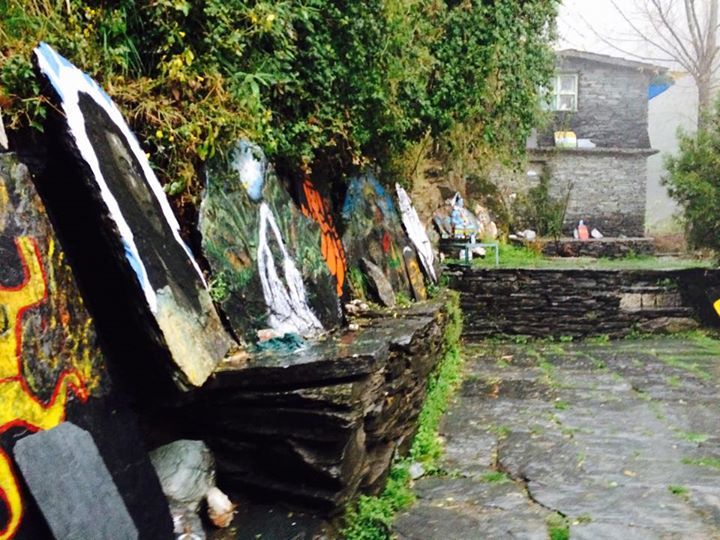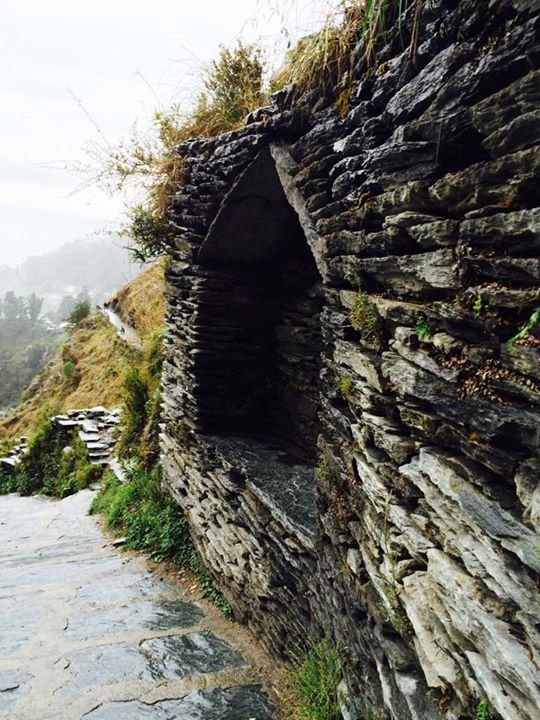 I wanted this trip to speak through the picture I share. This place in Macleoadganj was a different experience all together and people visiting Macleaodganj should have this in the list to must visit.
One of its kind cafe which serves the following :  Location : Next to the Baghsu waterfall. 
The route gives you the beautiful glimpse of the city of macleaodganj and Dharmshala down the hill. 
Bird eye view of the magnificent Dharmashala cricket ground en route the cafe. (Sorry for the smoky image)
Situated Couple of hundred steps uphill. You get some pit stops like these In between.
 Beware , Do not fall in the traps with the Cafes like these In between . Keep climbing, after all No pain No gain.    The frist glimpse: Swimming pool filled to the rim.   Beautiful art work done around the fall at the top and near the cafe  

They serve good food with a cheap price tag and that doesn't reduce the taste of it . It's yum. They serve hookah as well with a wide range of flavors . 
 Small place but good ambiance and the crowd and PYS music makes you relax well.

There might be queue to get a seat for you group , but people keep flowing in and out so just hold on with patience and keeping look for a place.
This has to be in your checklist if you travelling to Macleaodganj . Do remember to climb down before dark .