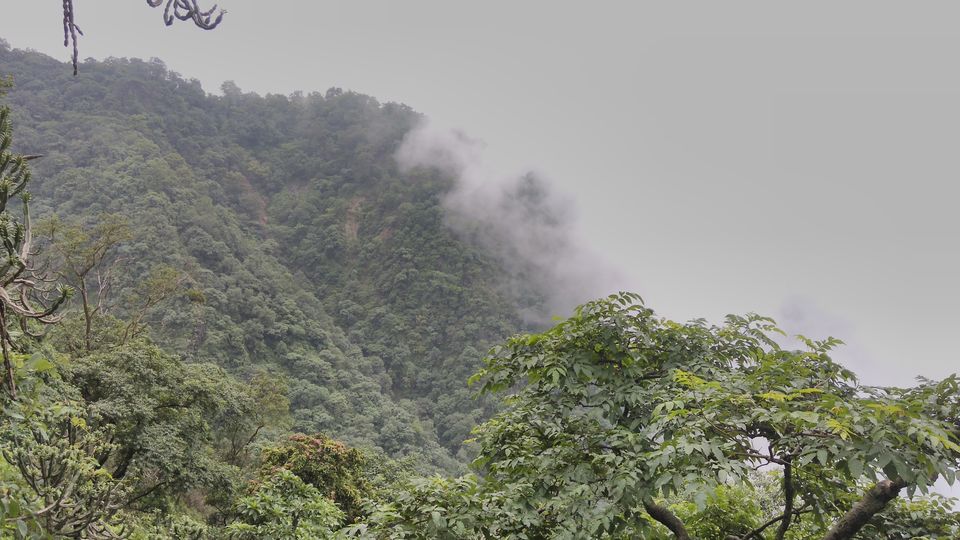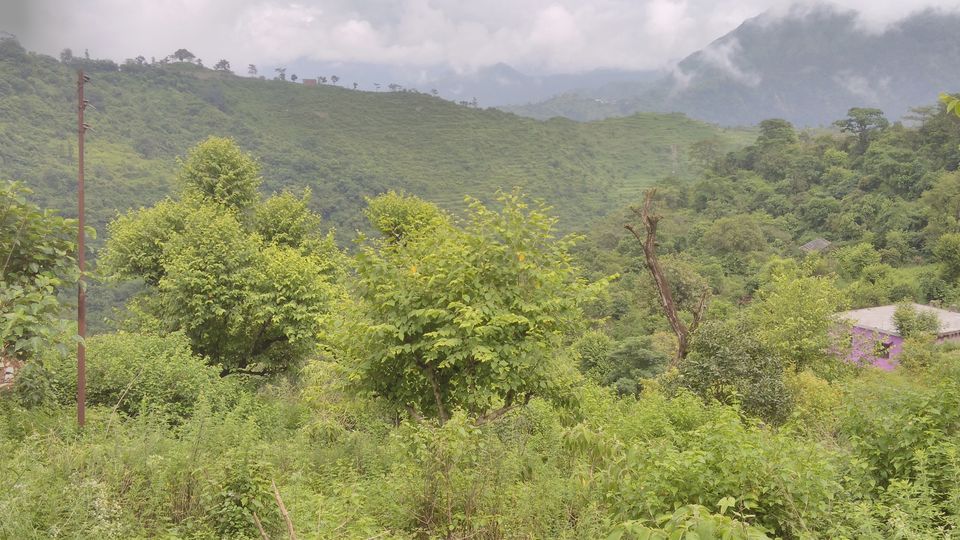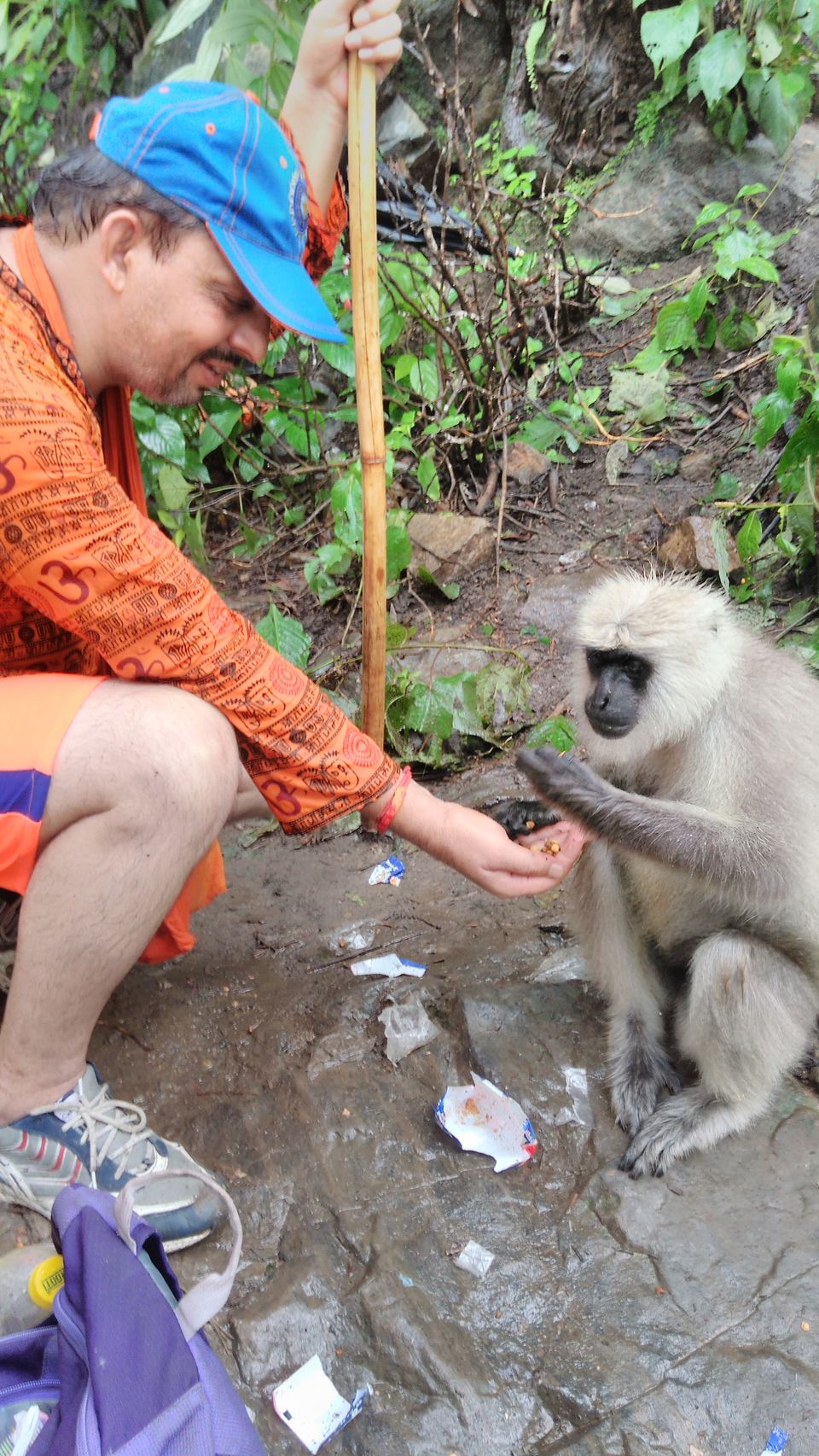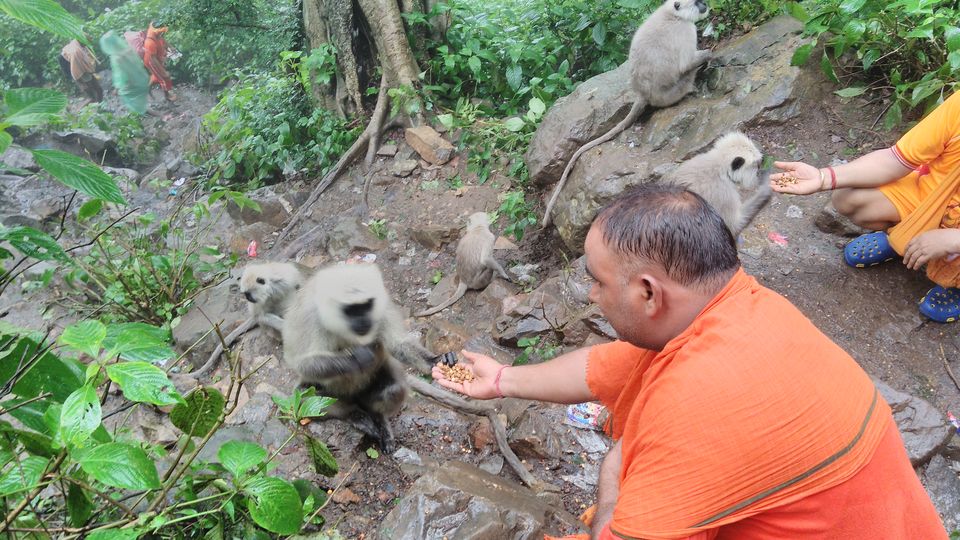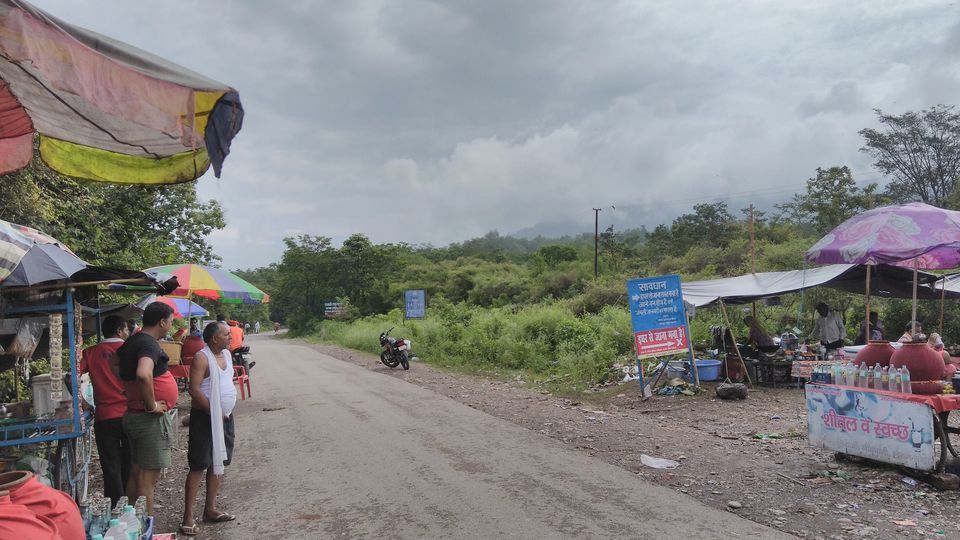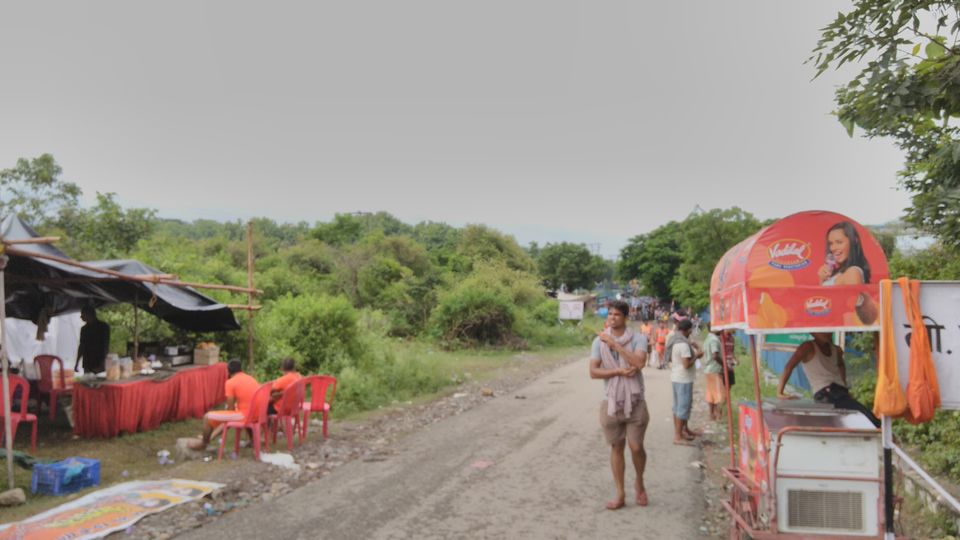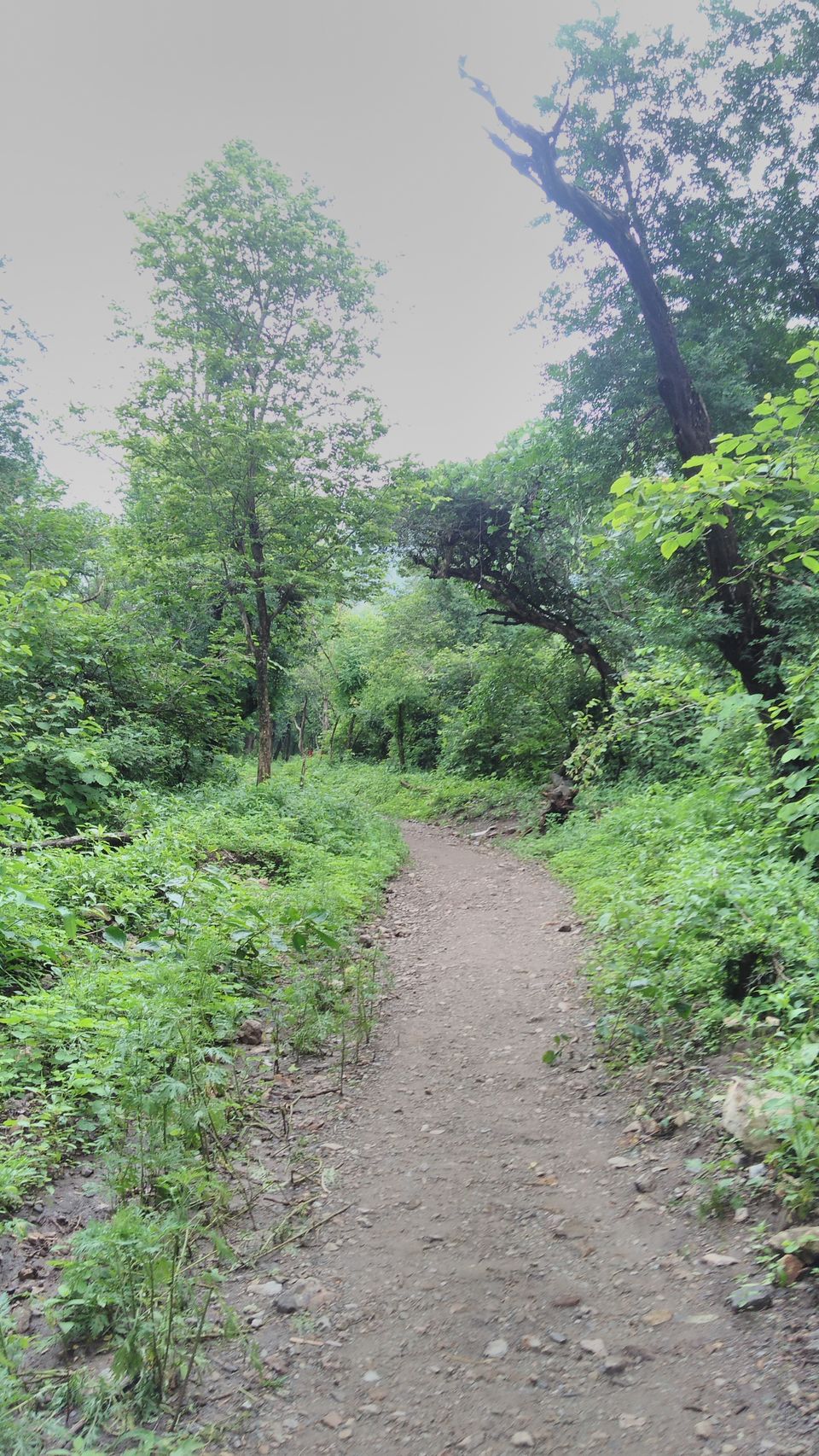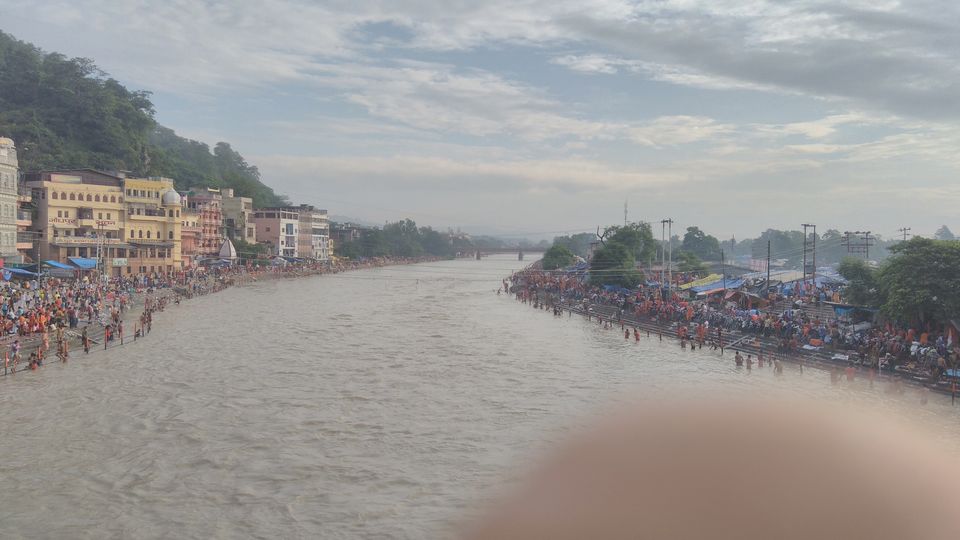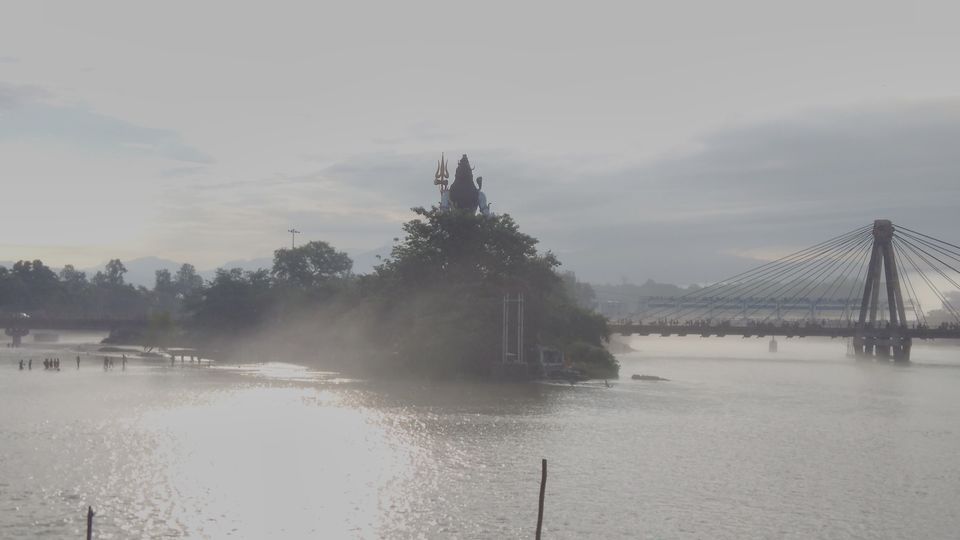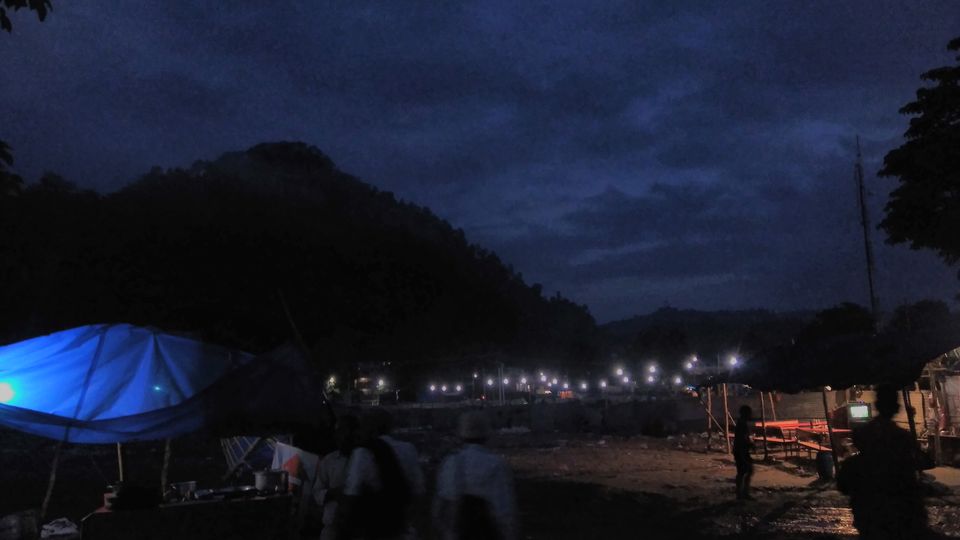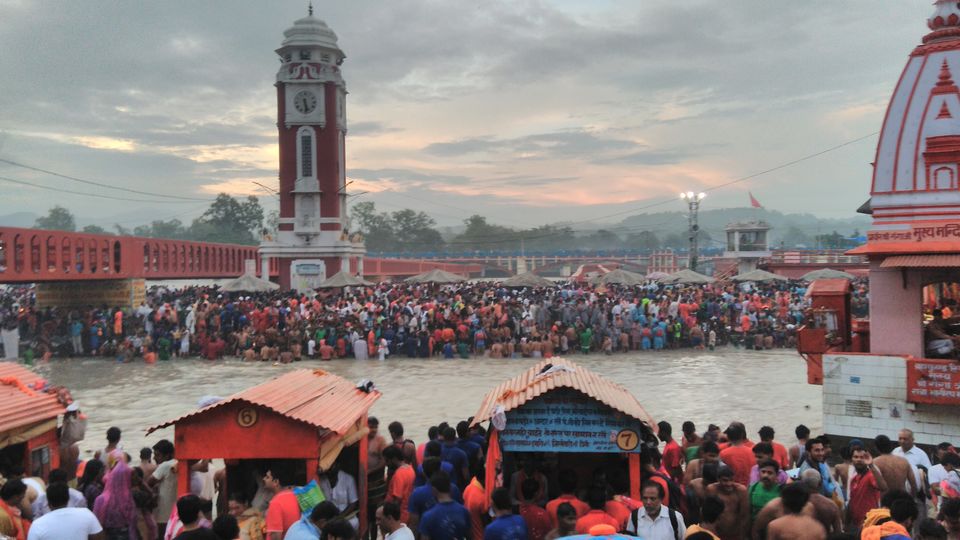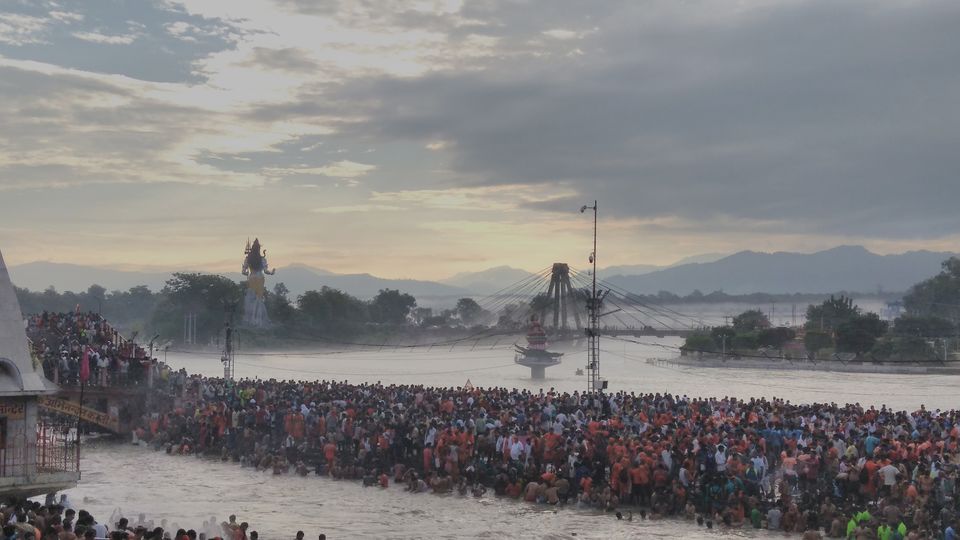 I started the journey with my father. I knew trekking is fun sporting and adventurous so I had no reason to not go to uttrakhand, the dev bhoomi, the land of bholenath, Shiv shambhu, har har mahadev
Early morning I reached the parking spot of harki paudi for a morning bath. This was my first ever bath in a river . I was tired from toe to hair after the drive but the moment I took dips in the holy water of Ganges I felt as if the pain was being swept away by the chilling water which made me short of breath.
Refreshing up and storing the holy gangajal for the spiritual bathing of neelkanth mahadev , I packed up and drove towards the barage pull after turning right . When we reached the start point of neelkanth I as very excited and energetic, had a good breakfast and started the two hour long trek up the hill 
The huge majestic mountains had walking ways carved within them by natural forces like rain tress e.t.c I trekked up different altitudes, crossing new view every 15 minutes of trek . The view of the mountains is ever enchanting and enthralling to any visitor , so was to me . 
After two hours of uphill trek a water tank comes. No water on earth could quench my thirst like that water tank's water did. Sweet water clean water , this was the place 5 minutes above which was the resting point, box now there was a half hour downhill trek to neelkanth manahadev
Shiv ratri was the next morning, had time to travel more , so we went to Jhilmil cave, the legends about these caves were that a saint meditated in the cave for many years and on atonement of his tapasaya he broke the cave top and disappeared in the sky.
Then when we came back to the rest point near water tank , it was the time to start downhill for neelkanth mahadev, while trekking on this route we came across Goddess parvati temple, this ancient temple in a small Village holds prime importance to the villagers and the passerby. This place has serenity and calmness .
One can experience tranquility in the parvati temple without muh diffulties. The evening was about to turn to dark night so we had to stop down somewhere and start resting. Our stop was a small restaurant, the owner was understanding and helpful, he had his restaurant on ground floor and just one big room to stay on the terrace. We ate out not so delicious dinner and dosed off to be early waked up for Shiv ratri.
Woke up early , 3 in morning and had a bath , dressed up and started another 15 minutes downhill trek to neelkanth mahadev. It was dark all around in mountains and I relied on my phone torch. We could hear the people screaming and shouting har har mahadev from kilometers back, we could hear slogans like bol bam bam bam, every where.
Approximately tend of thousands of people were standing in a line waiting for their turn to put the holy water on the holy shivling. I joined the line and it took me half an hour in the line to reach the temple.
The temple resembles south indian style of architecture, beautifully crafted with idols and statues on the exteriors . Inside was tiled floor, tiled walls and a line followed by thousands, leaded by thousands. Finally my chance came , I made Lord Shiva bath with the purest water on earth on the holiest day possible, this made me feel like pure divine.