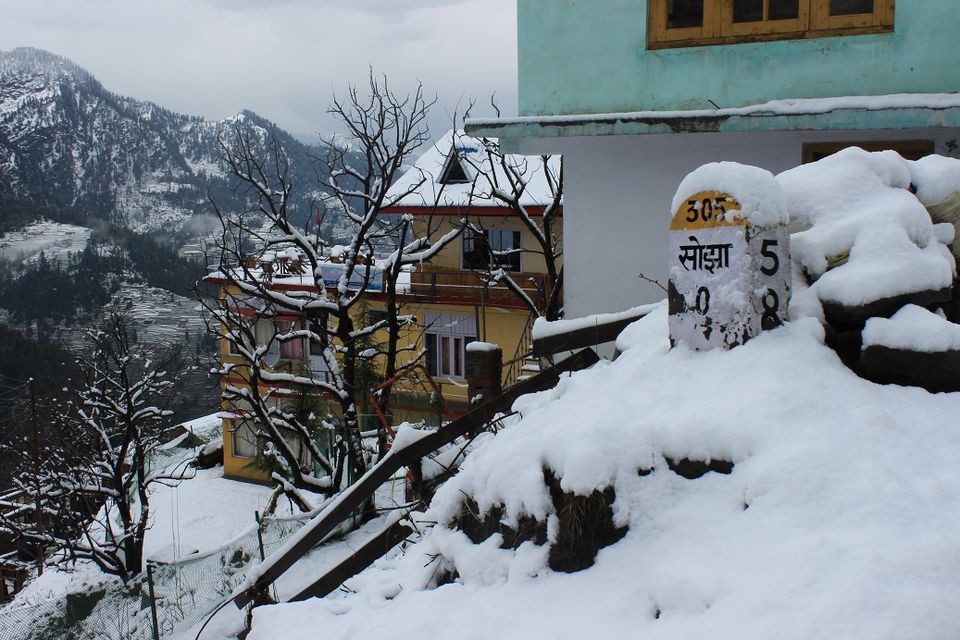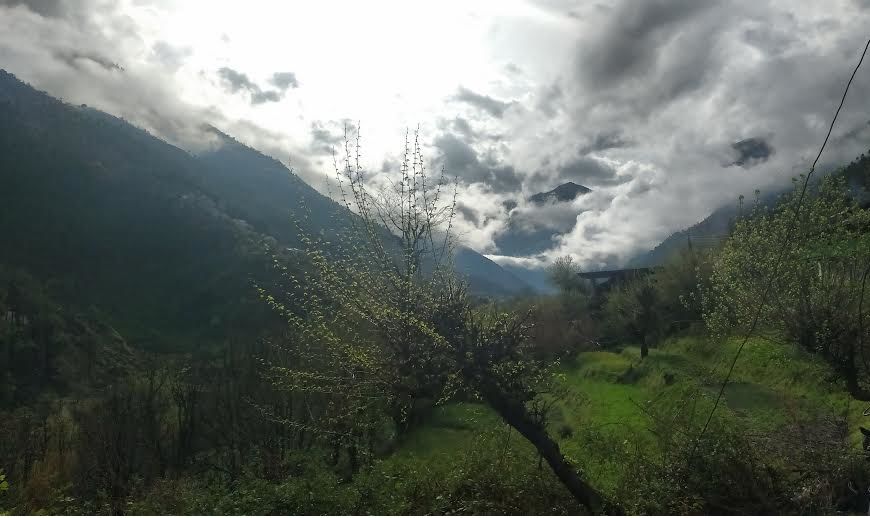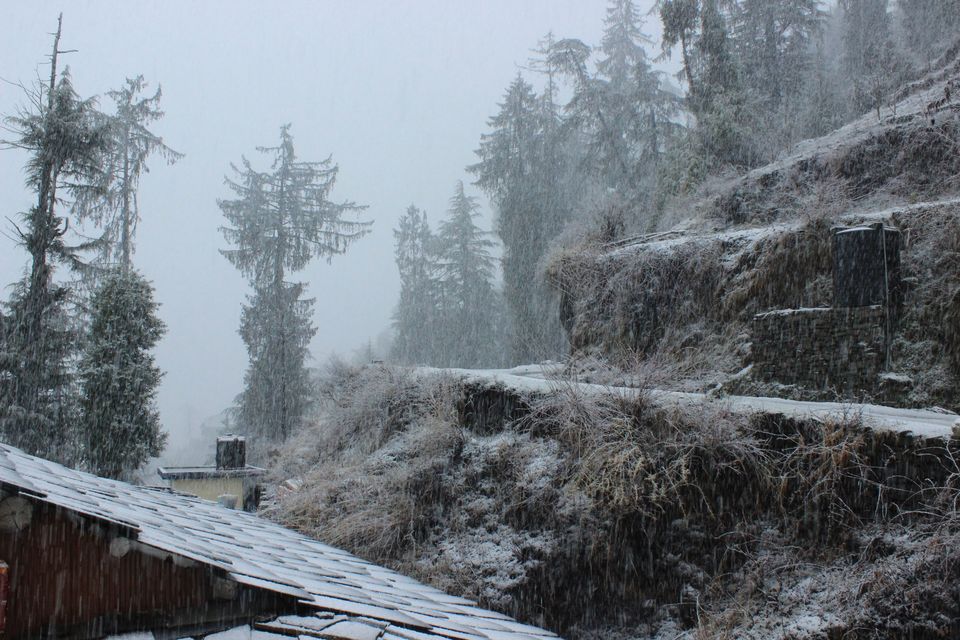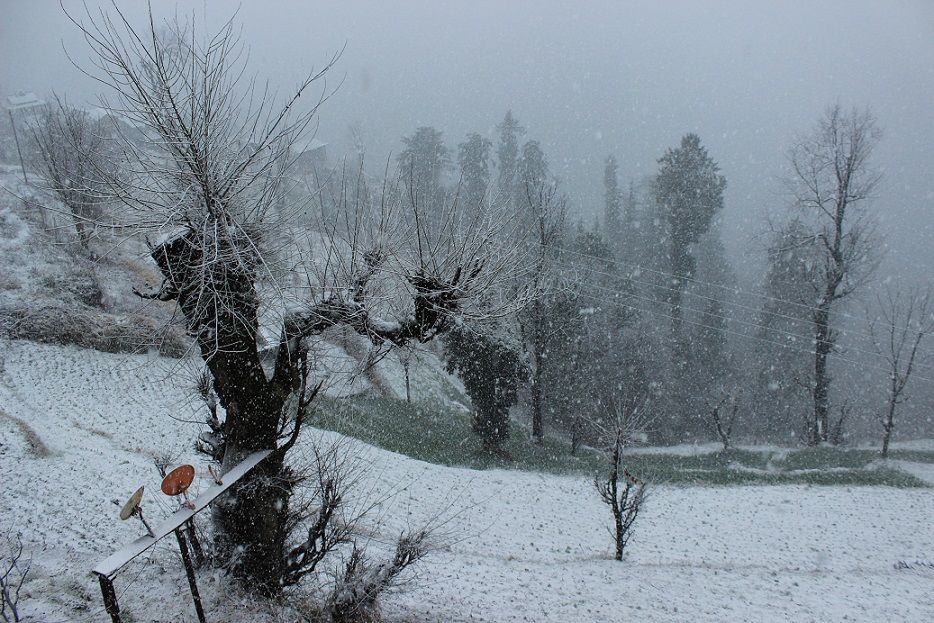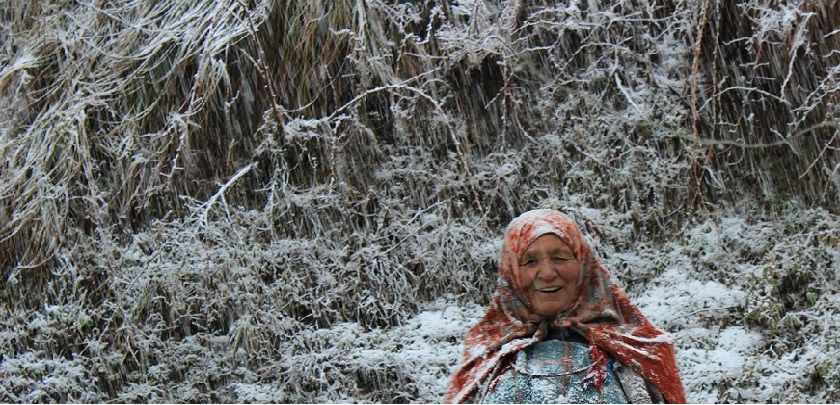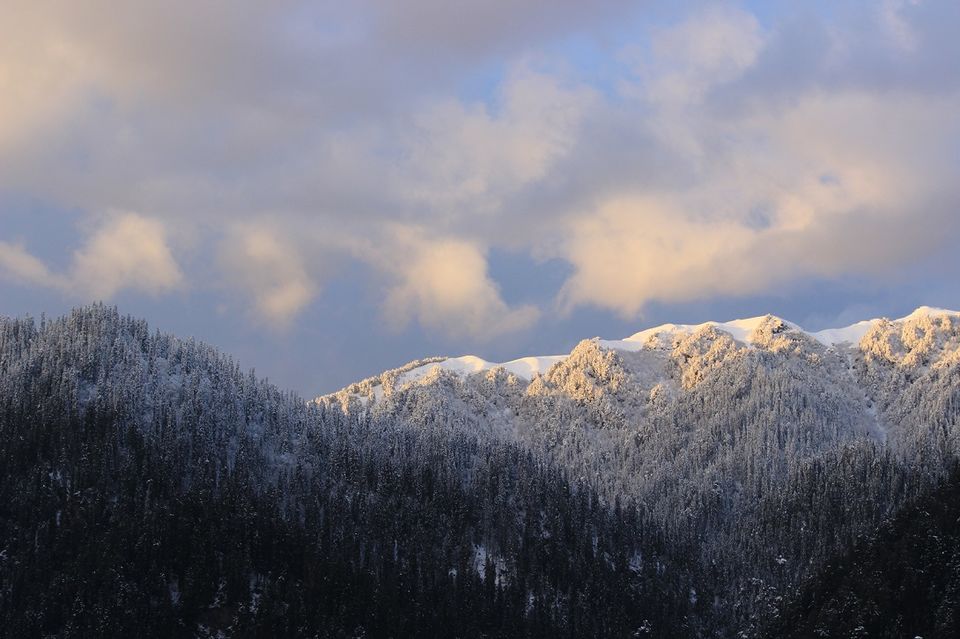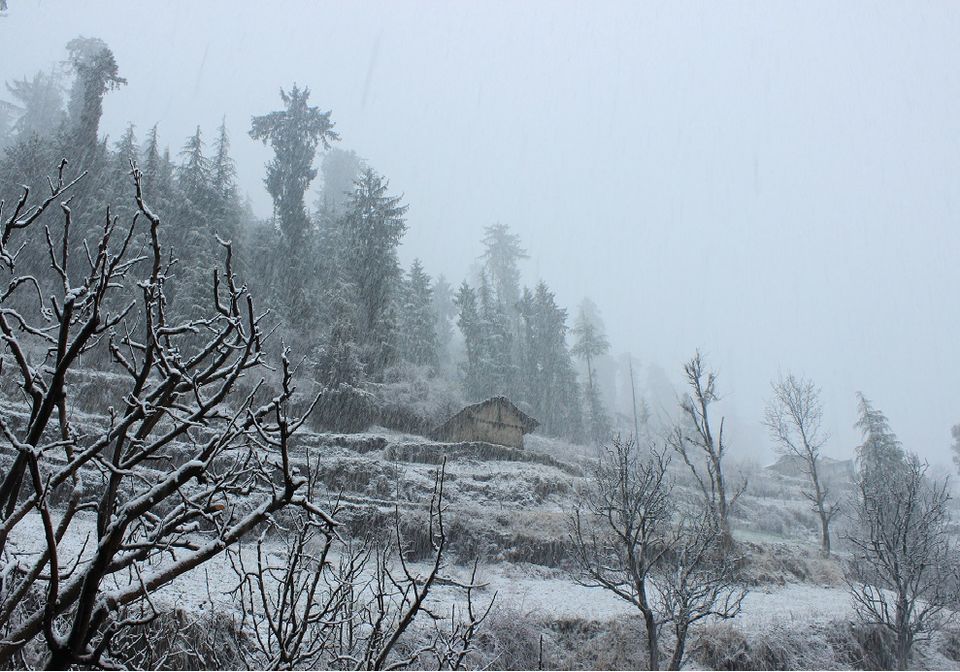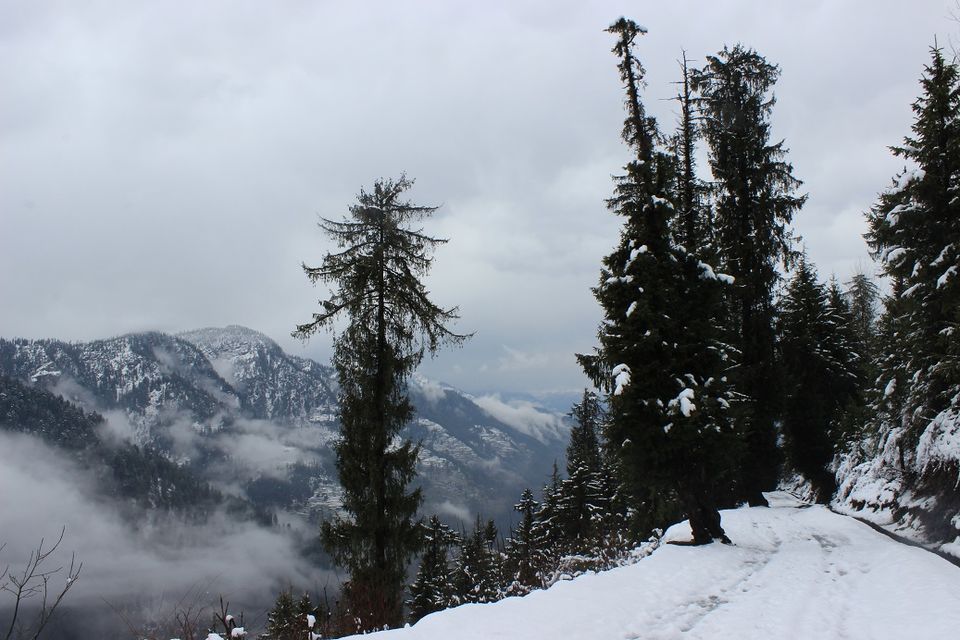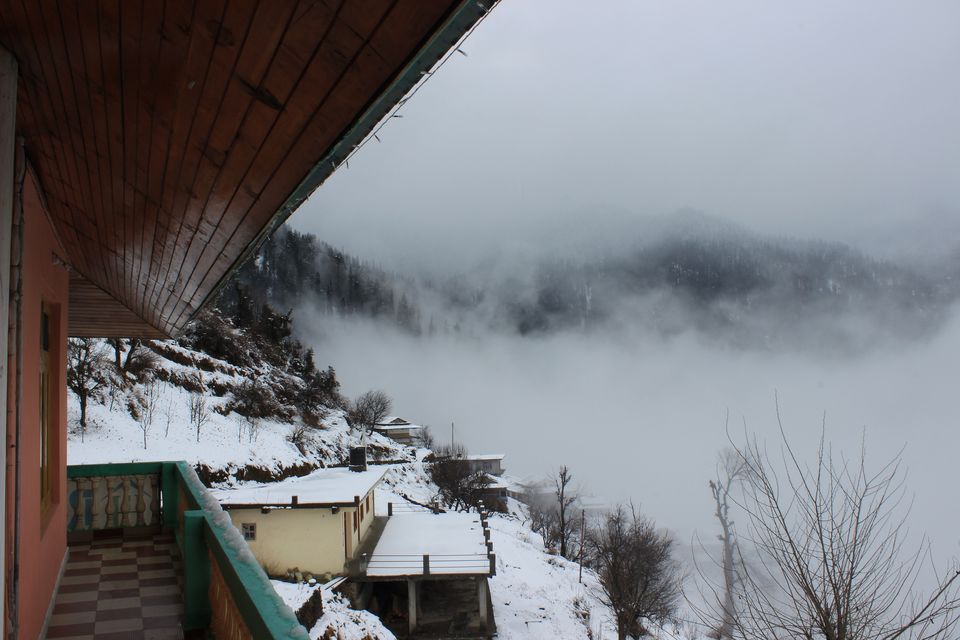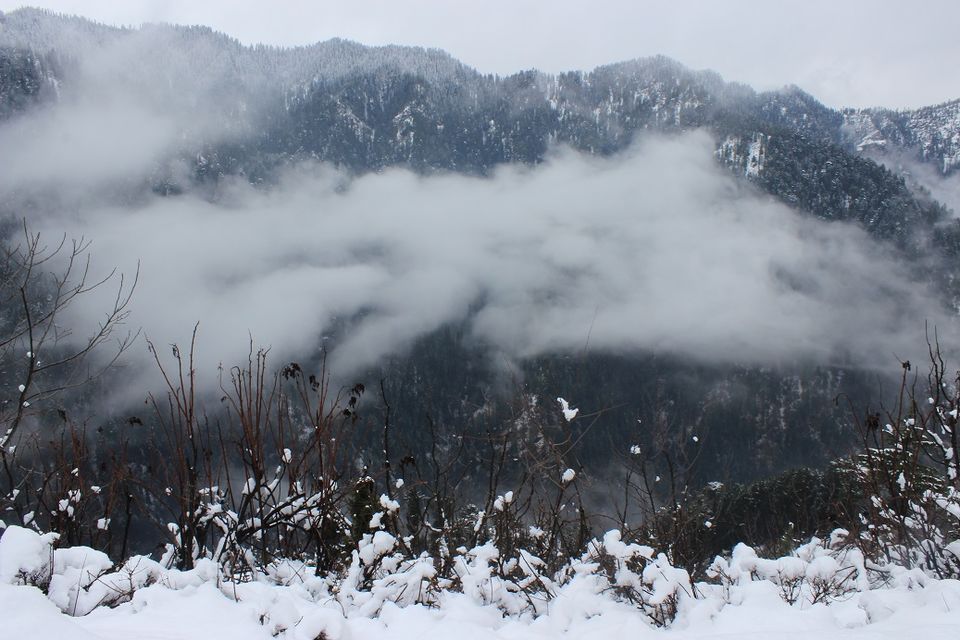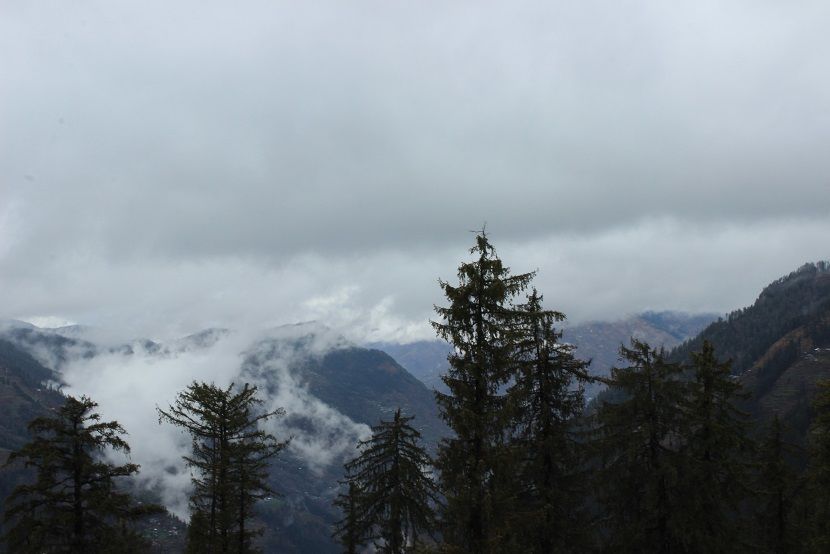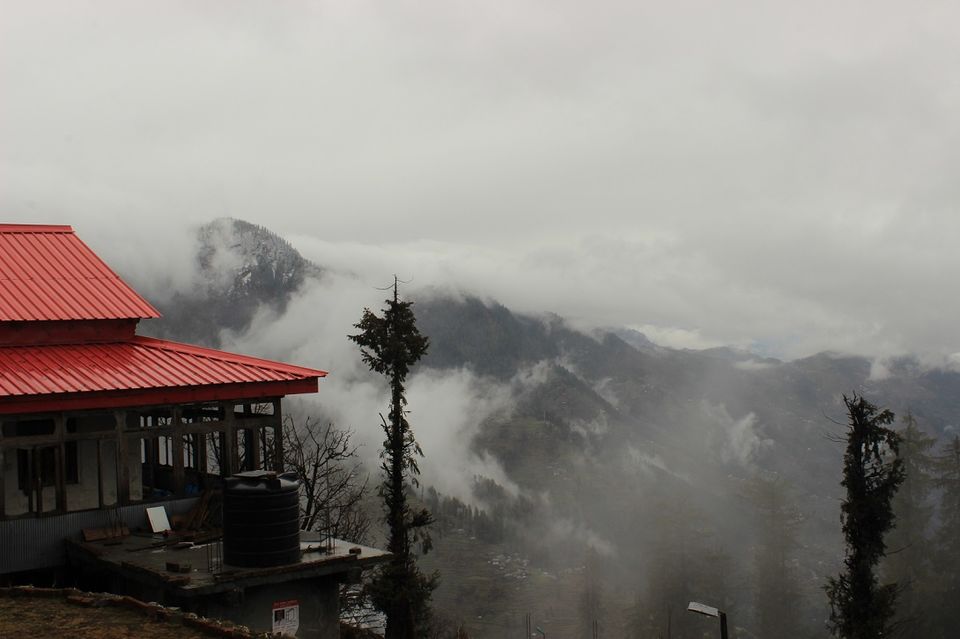 The easy accessibility that Delhi has to the Himalayas, earns it quite a few brownie points over other metros. While one writhes about the pollution levels here, the mountains make for a rather cathartic escape for that breath of fresh air. So a friend and I escaped, and despite an avalanche warning. Second week of March-2016, we headed for a rather nondescript (unless you're a Himachali or an avid trek enthusiast) place on the Himachal Map- Shoja. Nestled amidst the Dhauladhar Himalayas, in the Kullu district, Shoja is a quaint little town and serves as the base camp for Jalori Pass-Serolsar trek.
HOW TO REACH
Shoja is 12-15 hours away from Delhi. To reach Shoja, one needs to take the National Highway-21 that connects Chandigarh to Manali.  On this road, just before the majestic Aut tunnel, take the right diversion towards Tirthan valley. Shoja is another 40 kilometres from Aut. Although if one intends to travel by a bus and soak in the local Pahadi vibe, the connectivity is not poor either. It demands a stopover at Banjar which lies 15 kilometres before Shoja. From Banjar, one can either take a shared cab to Ani that goes via Shoja or a personal cab or if you're lucky enough, a direct bus to Shoja. Though direct buses, are few and far between.
The road to Shoja is mostly in good repair and throws spectacular views, especially on the way to Banjar. Lush green paddy fields, the rocky river bed, the misty mountain tops at the distance and the valley's spring bloom basking in the sunshine makes up for a pretty good ride. The road from Banjar gets a little bad and if you are in a mood to defy the weatherman (like we had our plans to do so), it's best to get your 4×4 along. Because when it rains here, traction's the word you'd be found cussing about the most.
During most of our journey from Aut to Banjar we got to soak the sun in, but the weather turned for worse on our way to Shoja. At this height, weather's a capricious lady and constantly playing tricks with your itinerary. However when we decided to brave heavy showers and an avalanche warning, this is perhaps what we had signed up for. We reached Shoja by 10 in the morning and as expected, our plans to trek till Jalori Pass and Seroslar lake had to be shelved due to the heavy downpour.
Hence, an early lunch followed and a nap to re-energize. A couple of hours later, BOOM! SNOWFALL- My first and totally unexpected! I had no idea the weather could turn this worse (or better?).
The path we had just taken to reach our guest house had a sheet of snow over it and the pine tree overlooking our room had a new adornment in the 'freshly fallen silent shroud of snow'. It was snowing insanely and continued, intermittently, till the next morning. While the entire valley clad in a white makes up for spectacular photographs but doesn't bode well for treks. More so, if you're under-equipped. Next morning too, we could only trek for a couple of kilometres before we had to turn back due to the bad weather, a feet of snow and paucity of time.
Lesson learnt- pay heed to the weatherman, never ever challenge the mighty nature, start the trek early and carry good shoes.
STAYING OPTIONS
Staying options in Shoja are basic and very few. We stayed at Raja Guest House and the manager Thakur Elu Ram is an affable man, willing to help you out at any hour, if need be. He can be reached out at +91-9418550549 / 9459017592. One can even go for Satyam Cottages- +91-9418347022.
Jalori Pass and Seroslar lake were left unconquered and and this place is already calling me back for reasons galore. The objectives for the trip remained woefully unfulfilled. The experience nonetheless, was out of the world. If you have ever yearned for a quiet, tranquil getaway from Delhi, Shoja is the perfect, desolate little hamlet for you to soak the nature in. Wilderness and the mountains will be your only friends here!