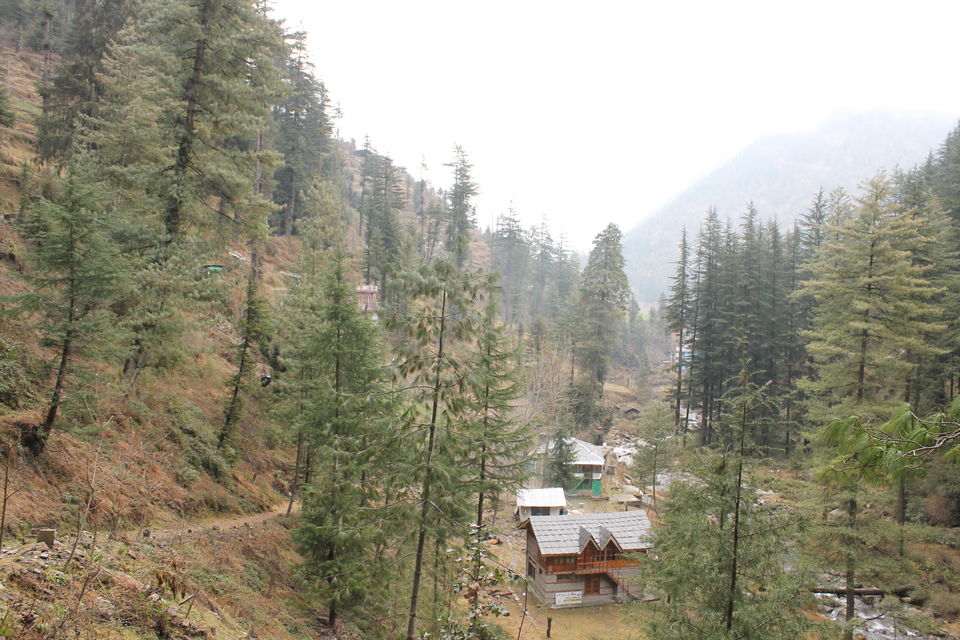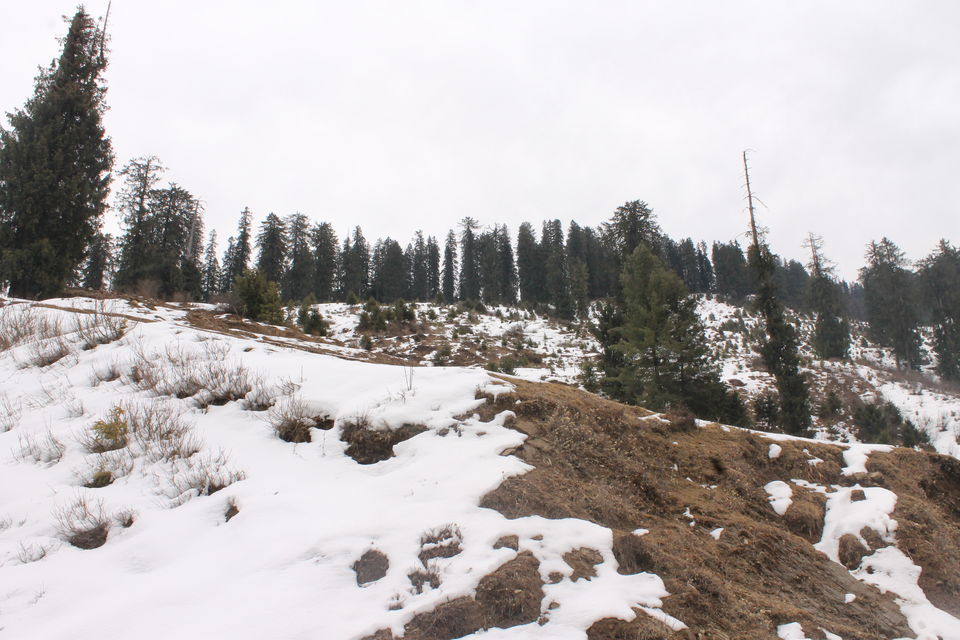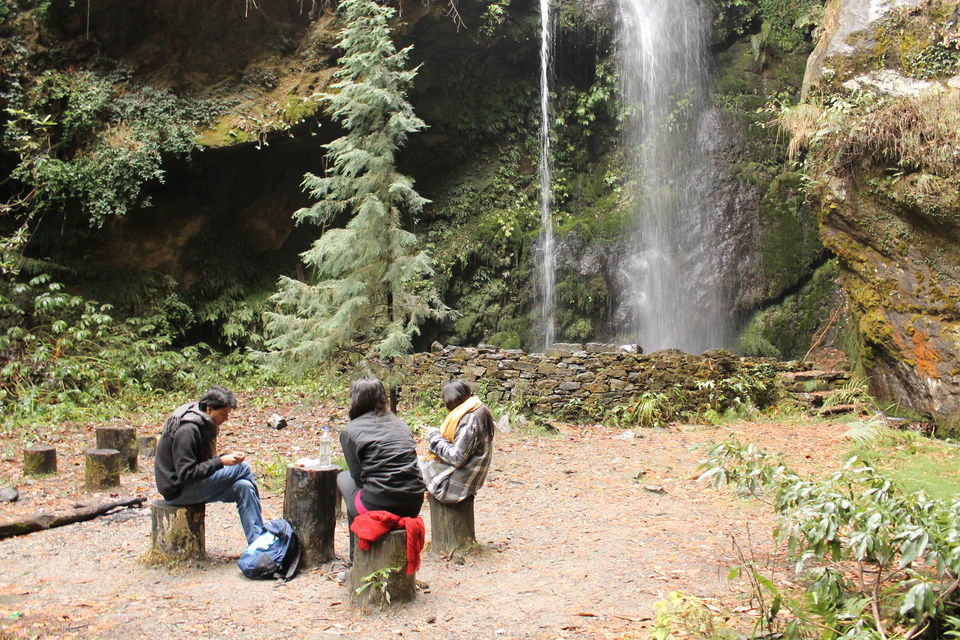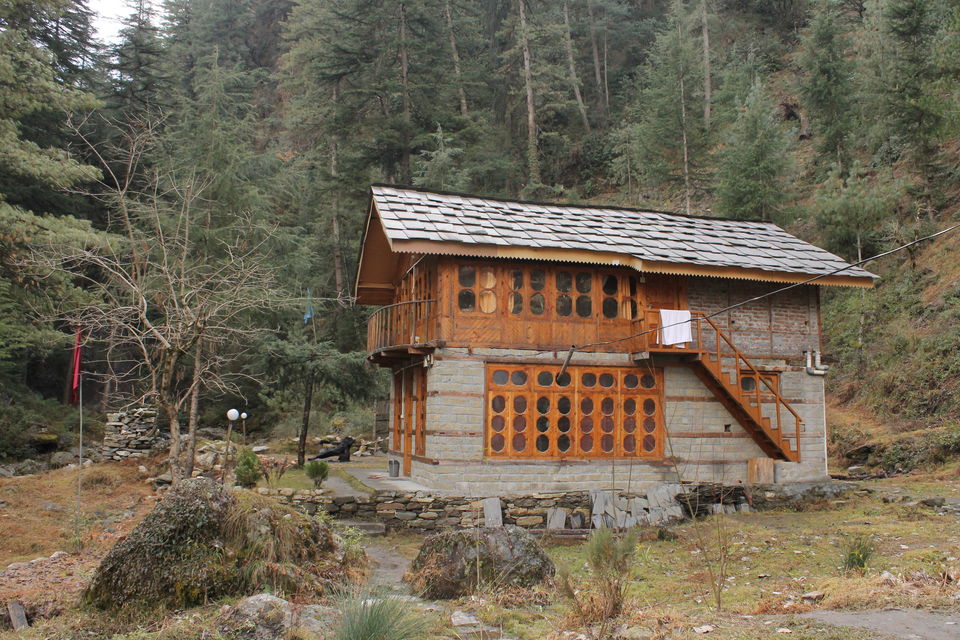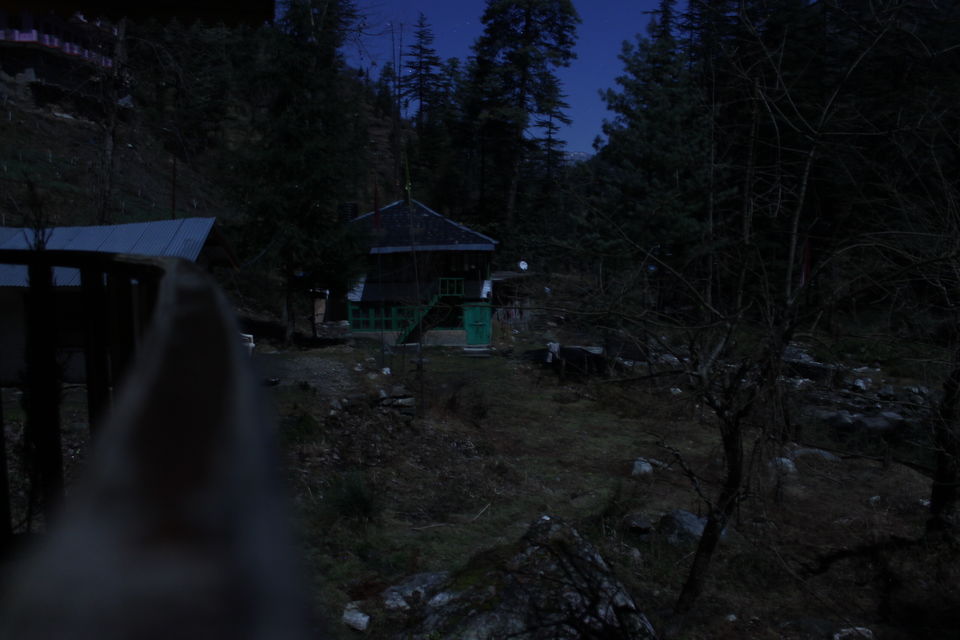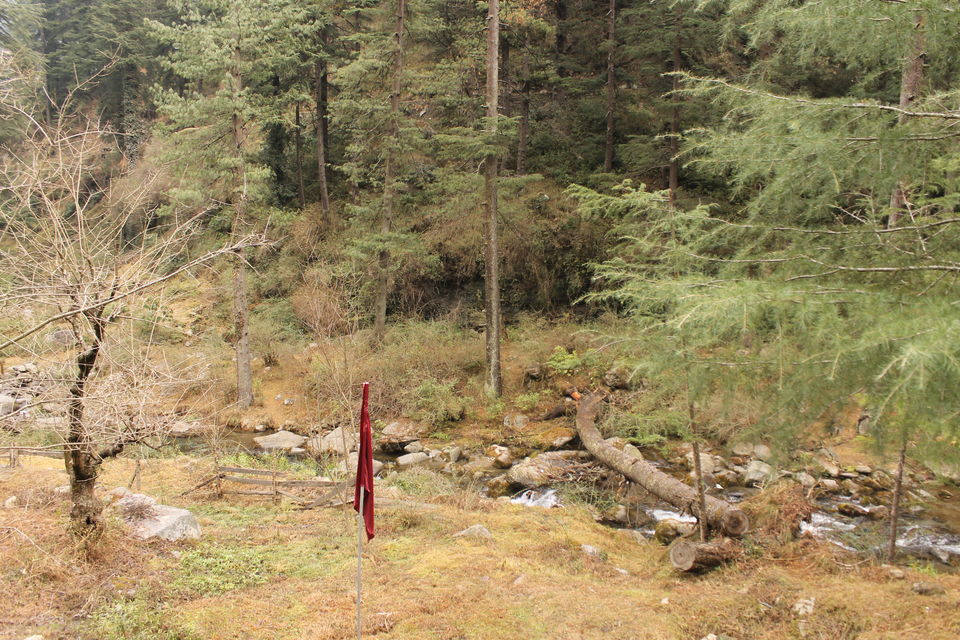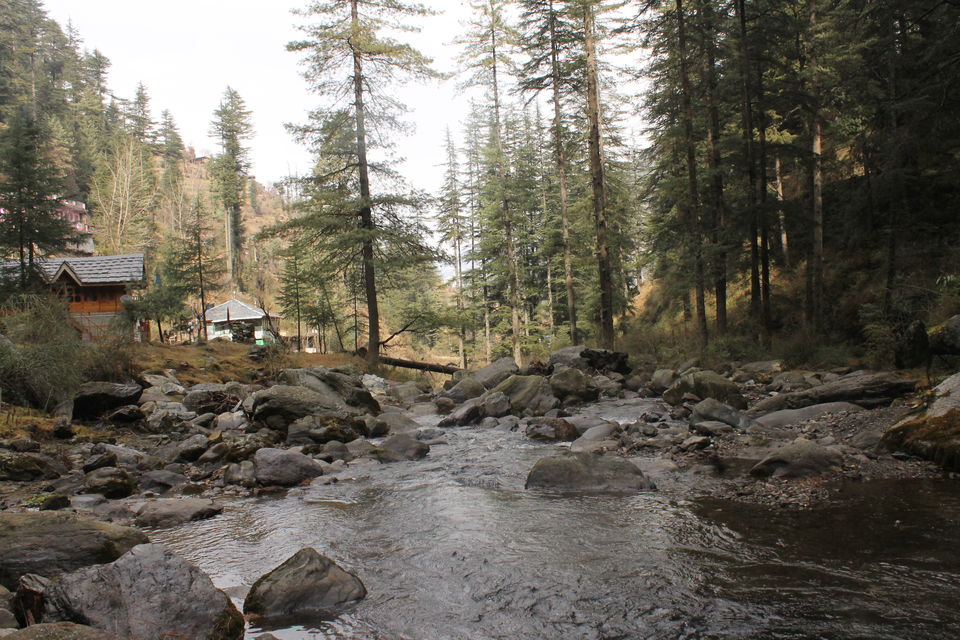 Let me start with this, if you and your girl are looking for chilled weekend, Shoja is the place to go.
Located in Himachal Pradesh, Shoja is a place that one usually finds out about through word of mouth. A small village that offers the best that nature can give you (with tables and chairs made of tree trunks) is often ignored by the Kasol-loving crowd. A drive in the densely covered valley, snow covered trees and a beautiful guesthouse with small stream. Shoja is a perfect weekend retreat.
Getting there:
Take a bus from ISBT for Bhunter, you can find out the rates and when and where to get the bus in my blog about Kasol (click kasol). Note: When you take the bus you have to tell your conductor that you will be getting off Aut since Shoja falls before Bhunter. From there you can take a cab that should cost you around 500-800 Rs to take you to your guest house. If you have made prior bookings to stay in Shoja then your guest house manager can even arrange for a pick-up at a cost of Rs 500.
Staying there:
Shoja has a few guest houses that cost within the range of 500-1000 Rs (there's for 3-4k per night, if you wanna splurge) per night. Wooden houses with spacious rooms and attached bathrooms make it a pretty good deal. Make sure you do call and book a place since the Shoja doesn't have many guest houses and could be completely full during season time.
Food:
Basic home cooked food is available everywhere and the price is moderate. One can fill up their carnivore cravings by paying the chef a little extra and ordering for chicken or mutton, you also pay for the meat. Chai and coffee are the best drinks to have in the cold and dark nights you witness when you relax outside your guesthouse. Or Rum. Don't forget the rum!
Best time to visit:
Shoja is pretty much open all through the year but the best time would be during March to November.
There's many treks you can do from Shoja, make sure you check out the waterfall that has been made into a tourist spot with its small and slippery bridges and chairs and tables made from tree trunks. A good rum session there is a must! Trek up to Jalori Pass, that is 5 km from Shoja, and all you see is a sheet of white covering the entire area. Make sure you take trekking shoes. Vans or converse are a bad idea, trust me. Beyond Jalori Pass you can trek 6kms and reach Serolsar Lake a nice place to set camp or just have a day out with your mates.
The beautiful wooden guest house and the slow stream passing by. You can just sit outside for hours and be at peace with nature. Rum and bonfire under the starlight is another awesome experience to have with your friends.
By the way, click here to find a great place you can find some trustworthy house and pet sitters when you're off on your next vacation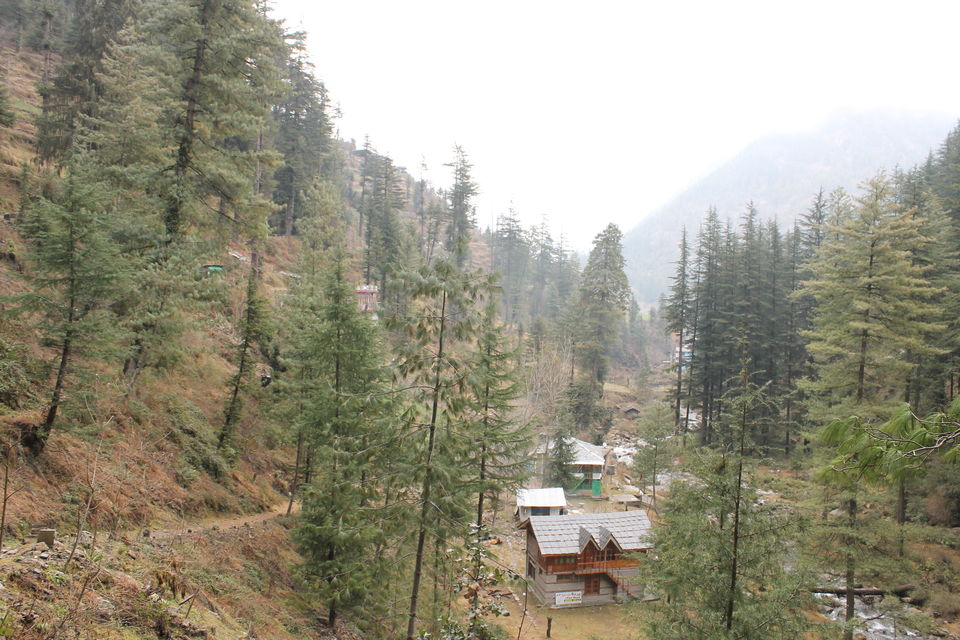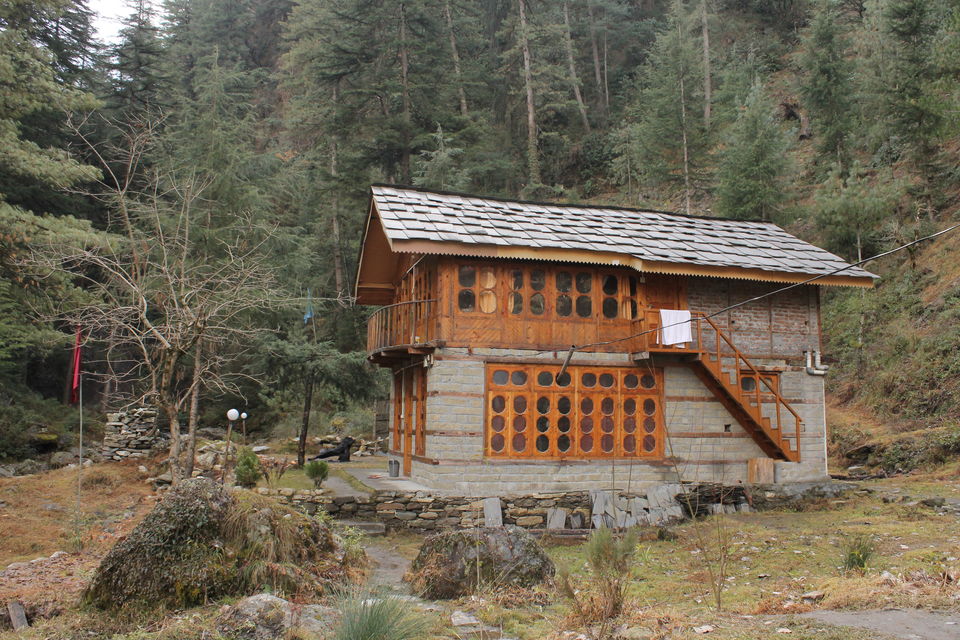 Fresh white snow everywhere, snowball fights and animal tracking time!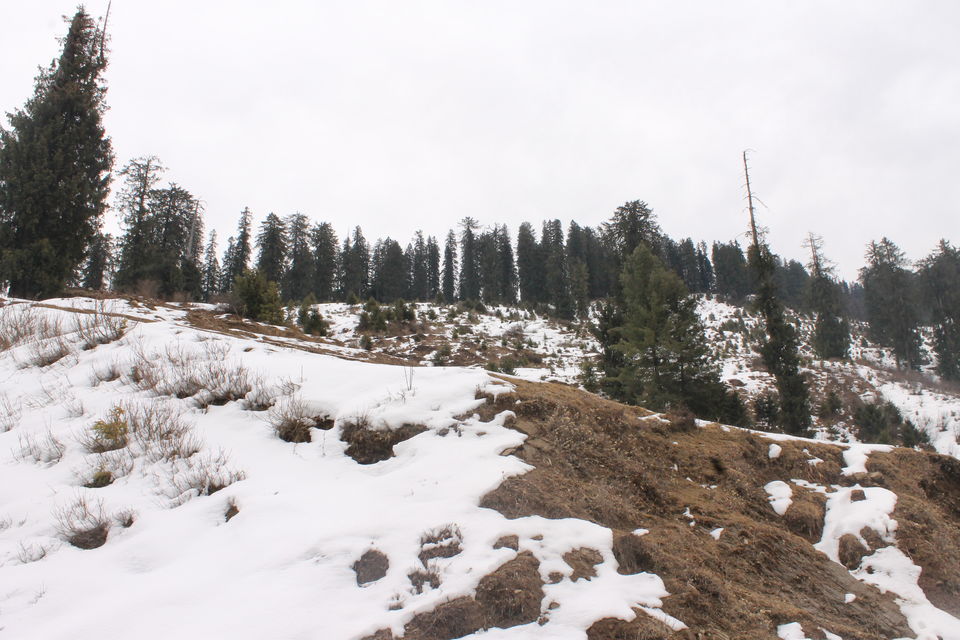 The way has been made with small bridges and gives you a very outdoorsy feel. When you land up at the waterfall there's seats and a table made with tree trunks where you get the party started.