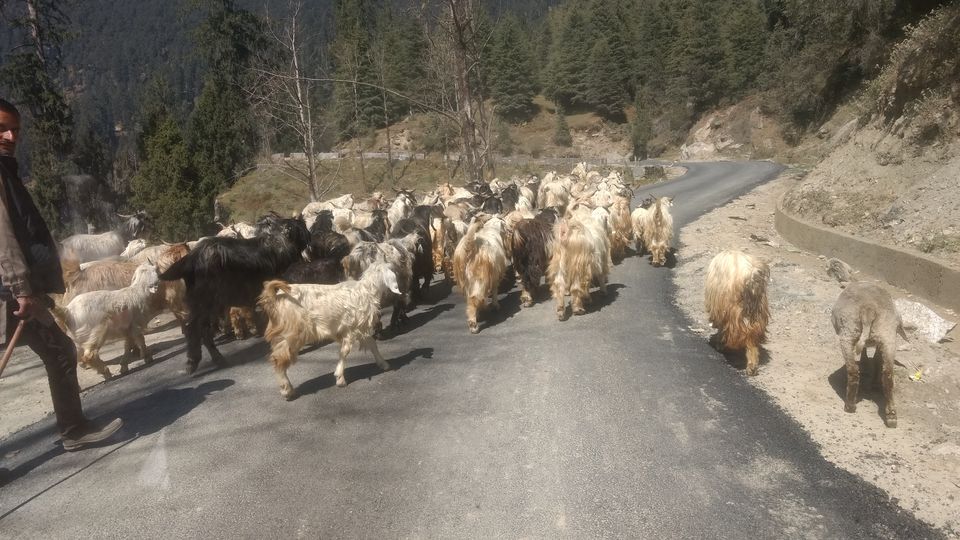 A. SHOJA
1.Why to visit Shoja :
Looking for a clam place to spend quality time with family in scenic valley, Shoja (Himachal) is the place to go. A tiny village that offers the best that nature can give you. A drive in the densely covered valley with steep inclined roads, snow covered trees and a beautiful guesthouse with small stream by it's side, is a perfect weekend retreat.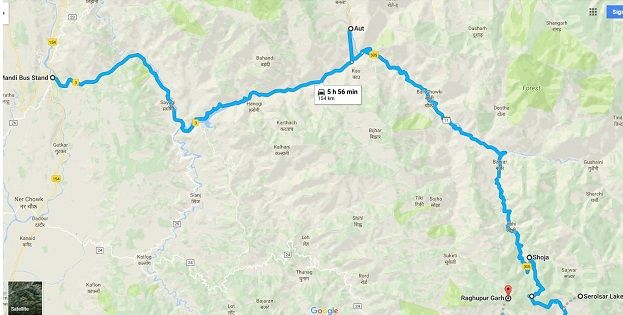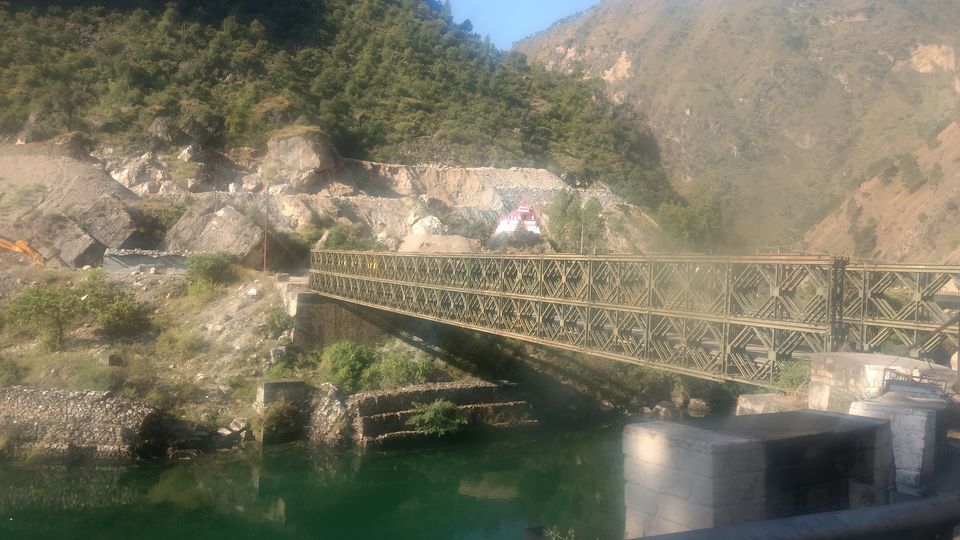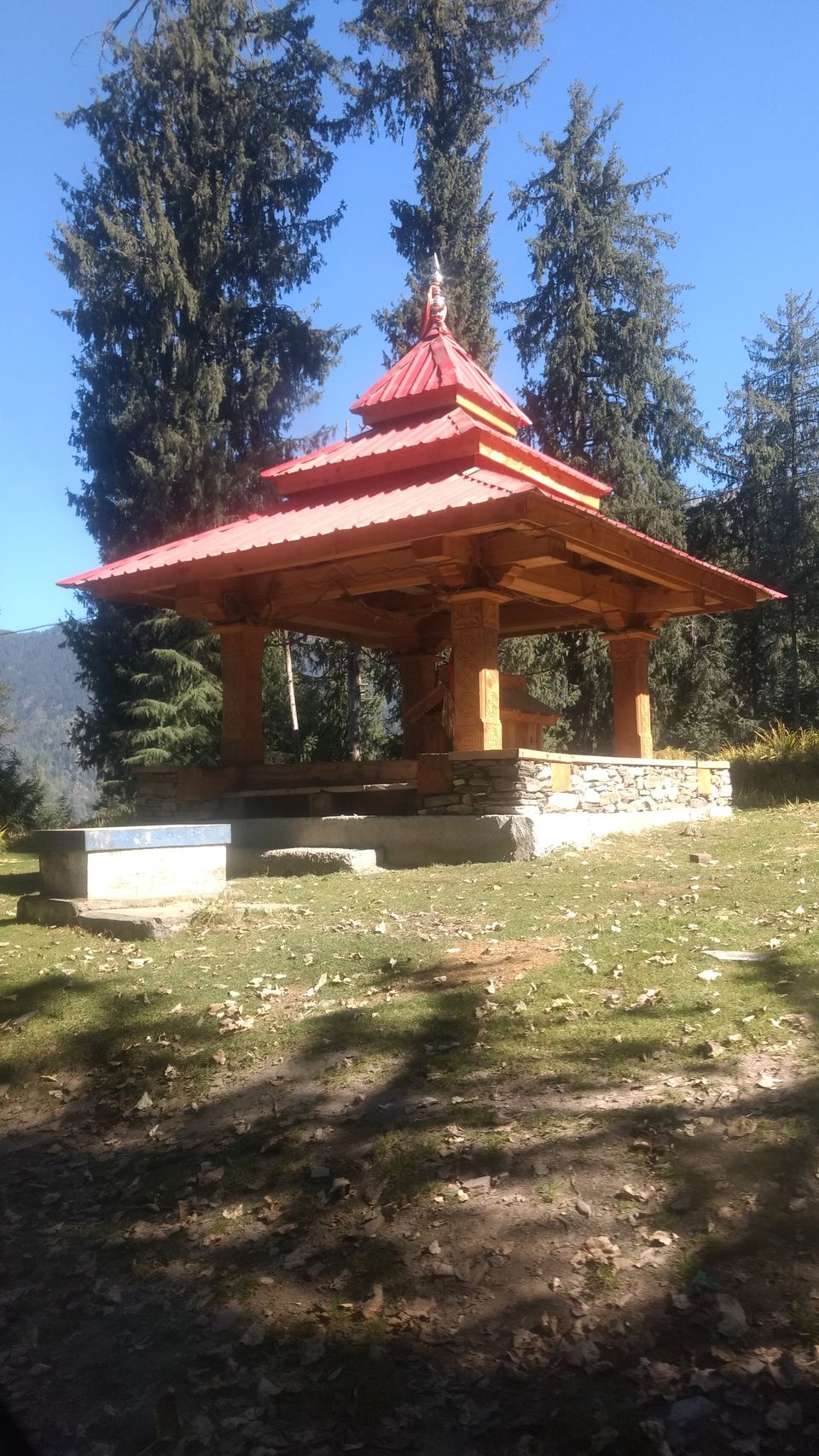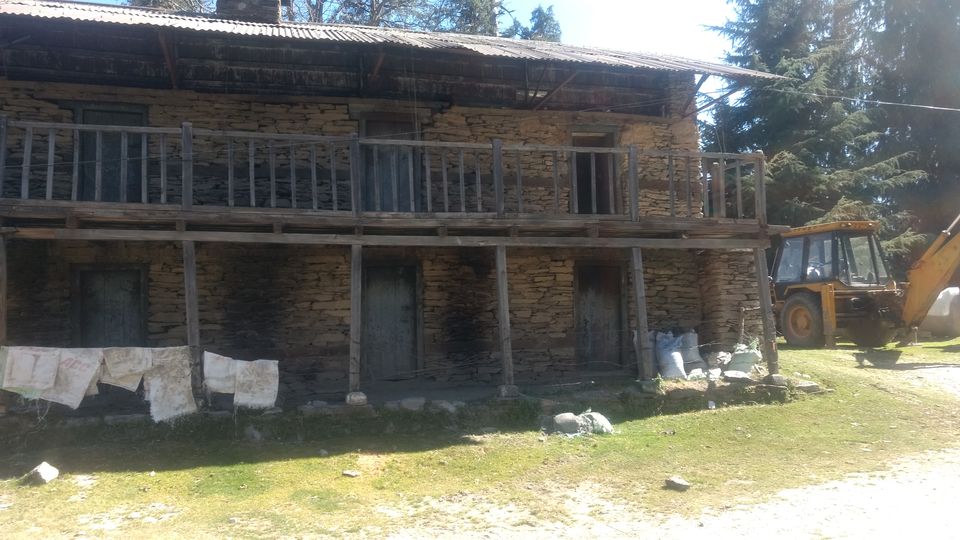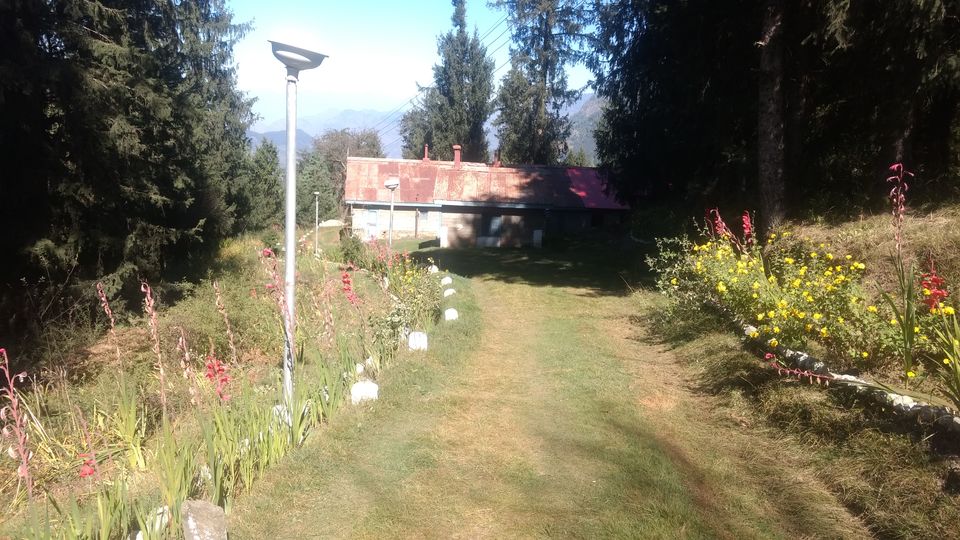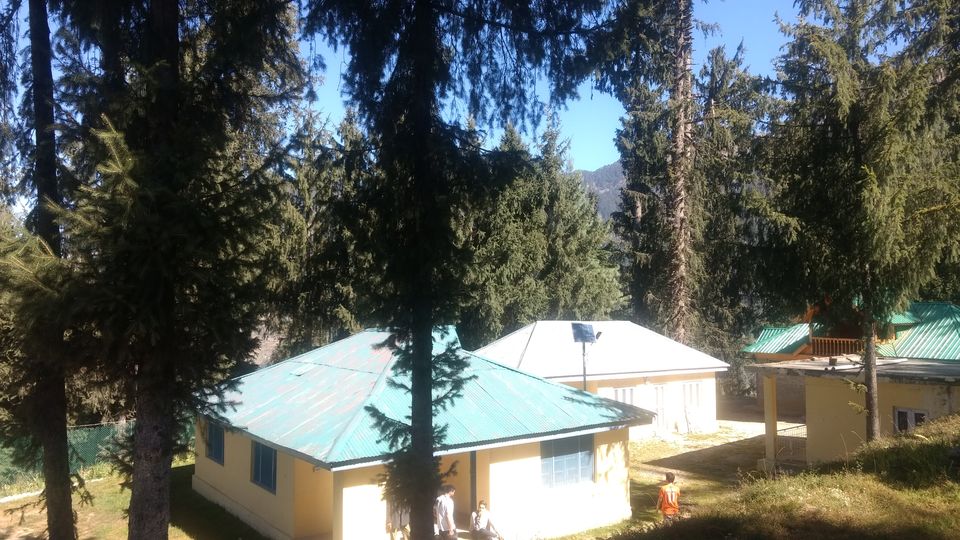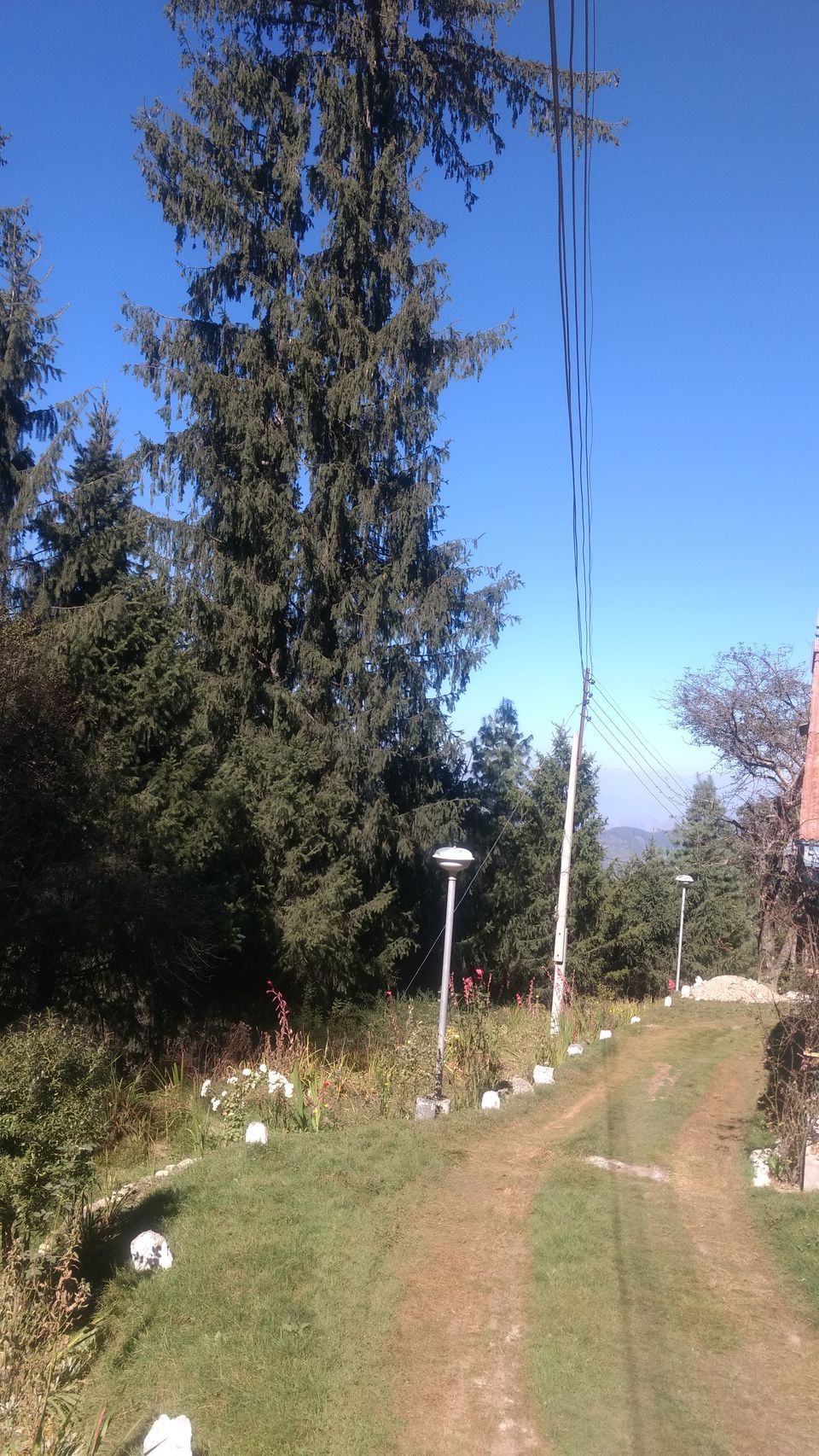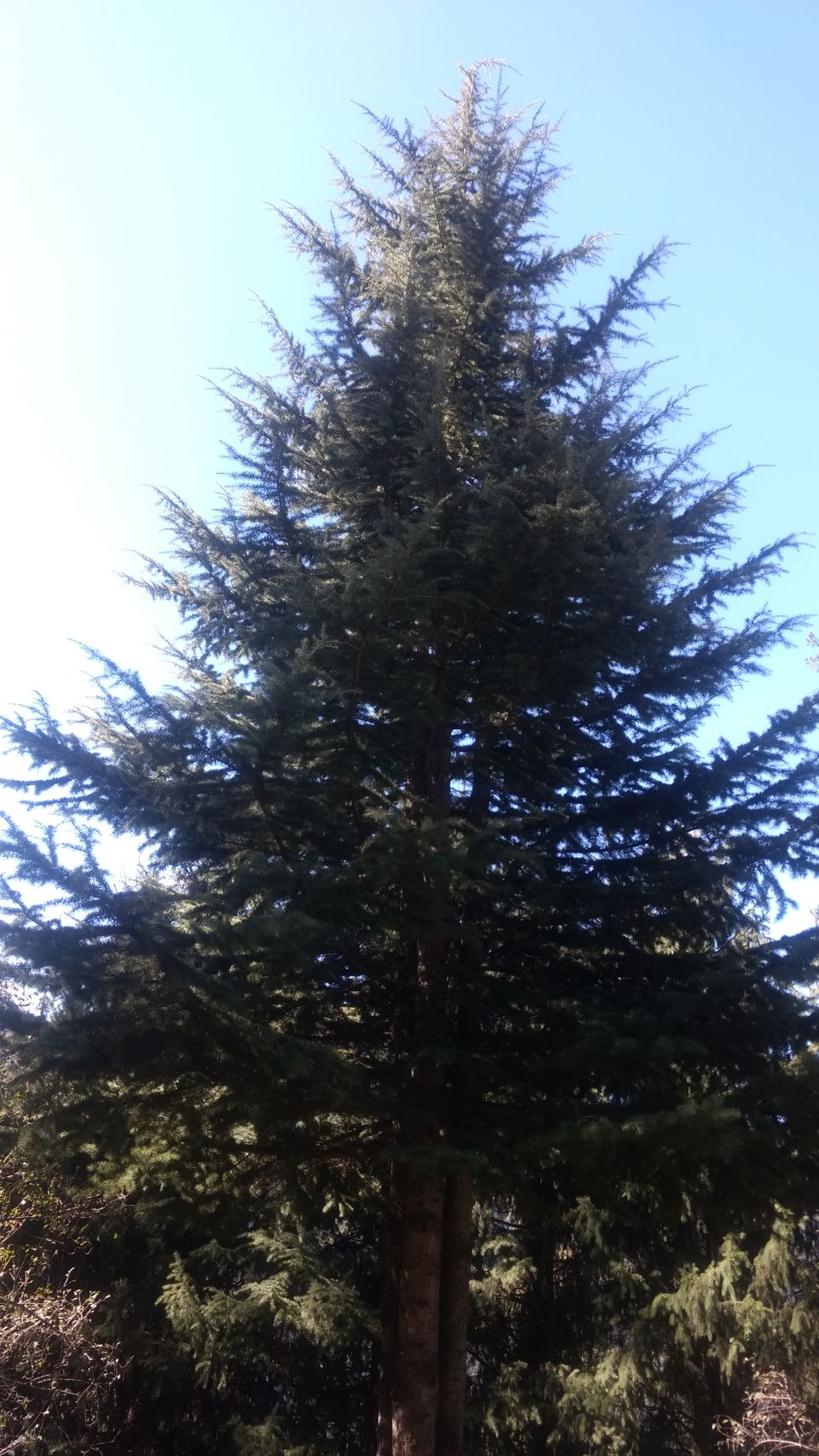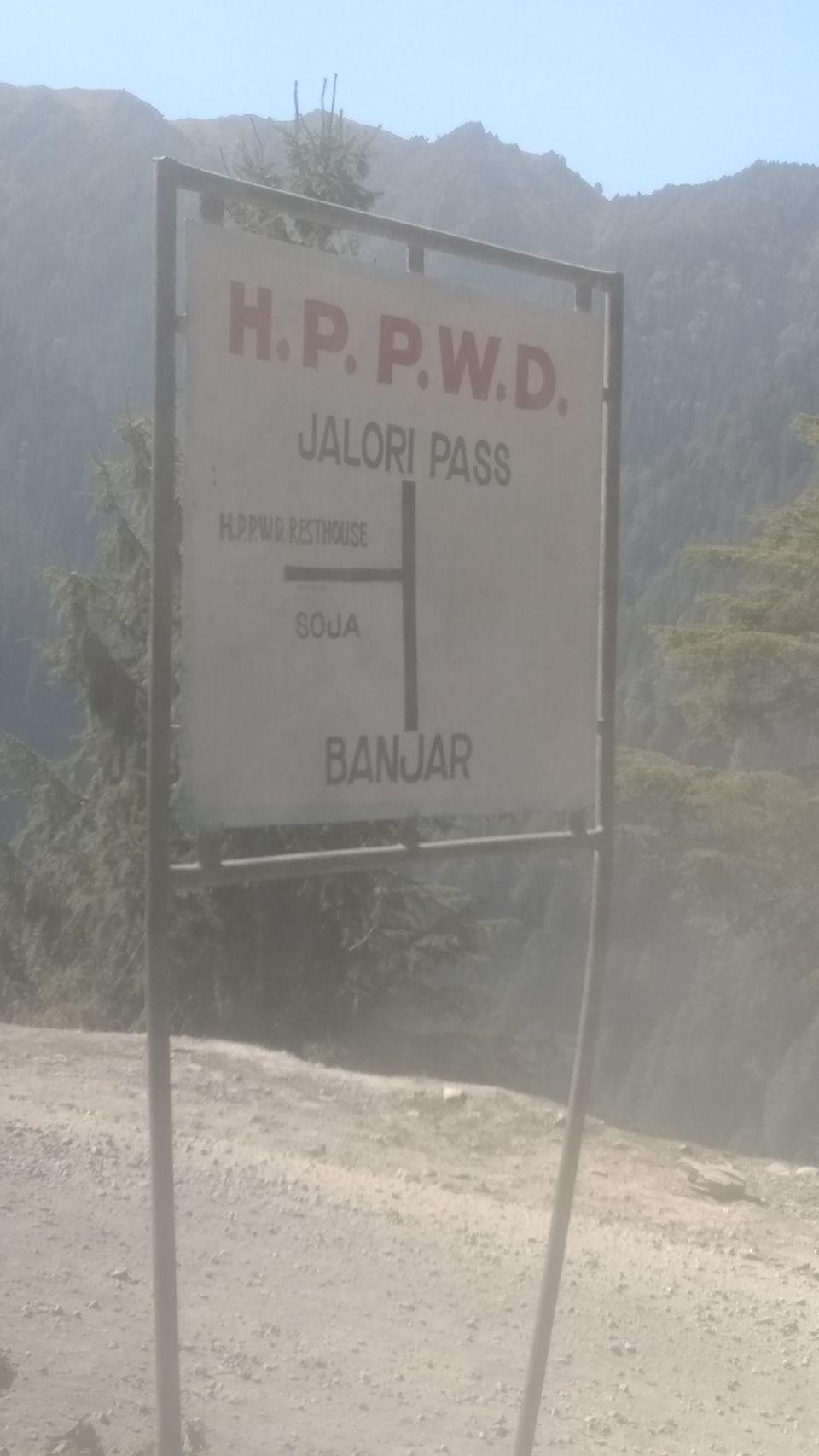 The beautiful wooden guest house and the slow stream passing by. You can just sit outside for hours and be at peace with nature. Nature lovers can enjoy thick wooded hill slopes starting from Jibhi right up to Jalori pass. .
2. Options around Shoja:
From Sojha, one can drive up to Jalori Pass. The metal road from Jalori pass leads down to Ani, Sainj (on NH-22) and Shimla. There's many treks you can do from Shoja, make sure you check out the waterfall that has been made into a tourist spot with its small and slippery bridges and chairs and tables made from tree trunks.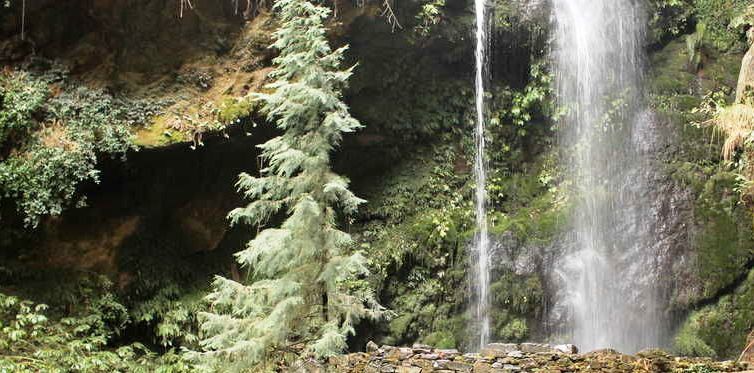 Trek up to Jalori Pass, that is 5 km from Shoja, and all you see is a sheet of white covering the entire area. Make sure you take trekking shoes. Beyond Jalori Pass you can trek 6kms and reach either to Serulsar Lake ; a nice place to set camp or just have a day out with your mates or Raghupur Garh at about half an hour trek from Jalori pass to hill top.
3. How we reached there:

We reached Aut tunnel at NH-21 from Mandi & then we left NH-21 & moved right towards Banjar & reached there in an hour, the road upto Banjar was simple and follows along Tirthan river , road beyond Banjar to Jibhi was in great condition-newly laid but beyond Jibhi as the ascend starts, 7 Kms road up to Shoja was bit rough. The route became steep & one has to drive in 1st gear only. The altitude rose with each blind turn & there were very few spots to provide pass to the vehicles coming down from Jalori Pass side. However, the nature around was majestic calm, clean, quiet & we enjoyed every bit of it.
At Shoja we visited PWD rest house & forest rest house situated in nice ambience with greenery all around. There are 2 suites in PWD rest house & 2 more are under construction. A cook is available there with nice kitchen to cook food throughout the year. The view in & around the rest house is amazing we spent more than 2 hours at this place making best use of out stay there. There are many other guest houses in Shoja and one can get accomodation from 700 to 3000 per night cost; these are quite good & value for money. Small bridges built to take you to waterfall having seats and a table made with tree trunks so that you relax & thank God for such majestic creation.
4. Food:
Simple & tasty home cooked food is available everywhere and the price is moderate. Chai and coffee are the best drinks to have in the cold and dark nights you witness when you relax outside your guesthouse.
5. Best time to visit:
Shoja is pretty much open all through the year but the best time would be during March to November.
B. Jalori Pass
Thereafter we moved toward Jalori Pass 5 kms from Sojha & road is in very good shape. It took us 20-25 mins to reach Jalori Pass (3140Mt).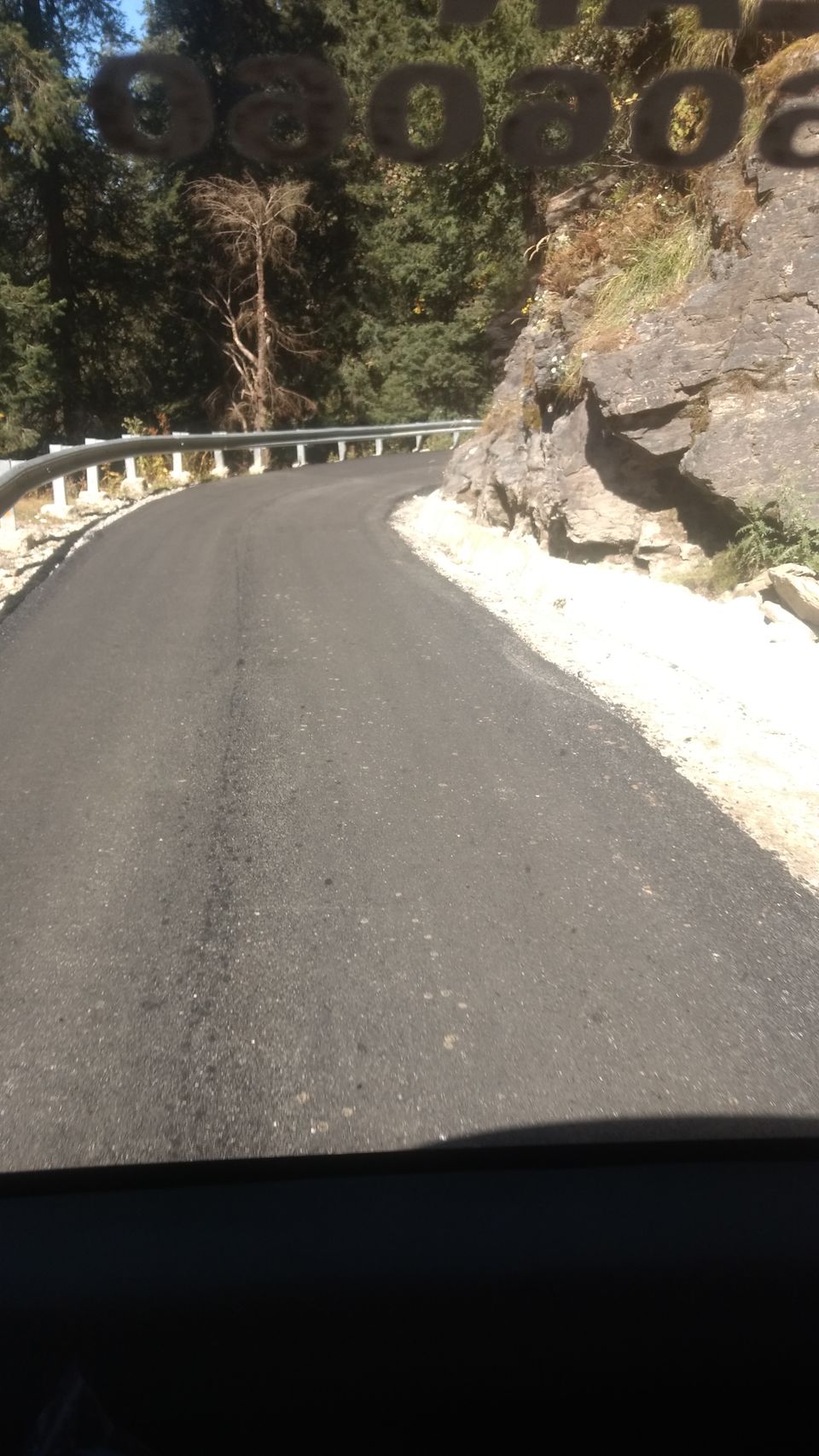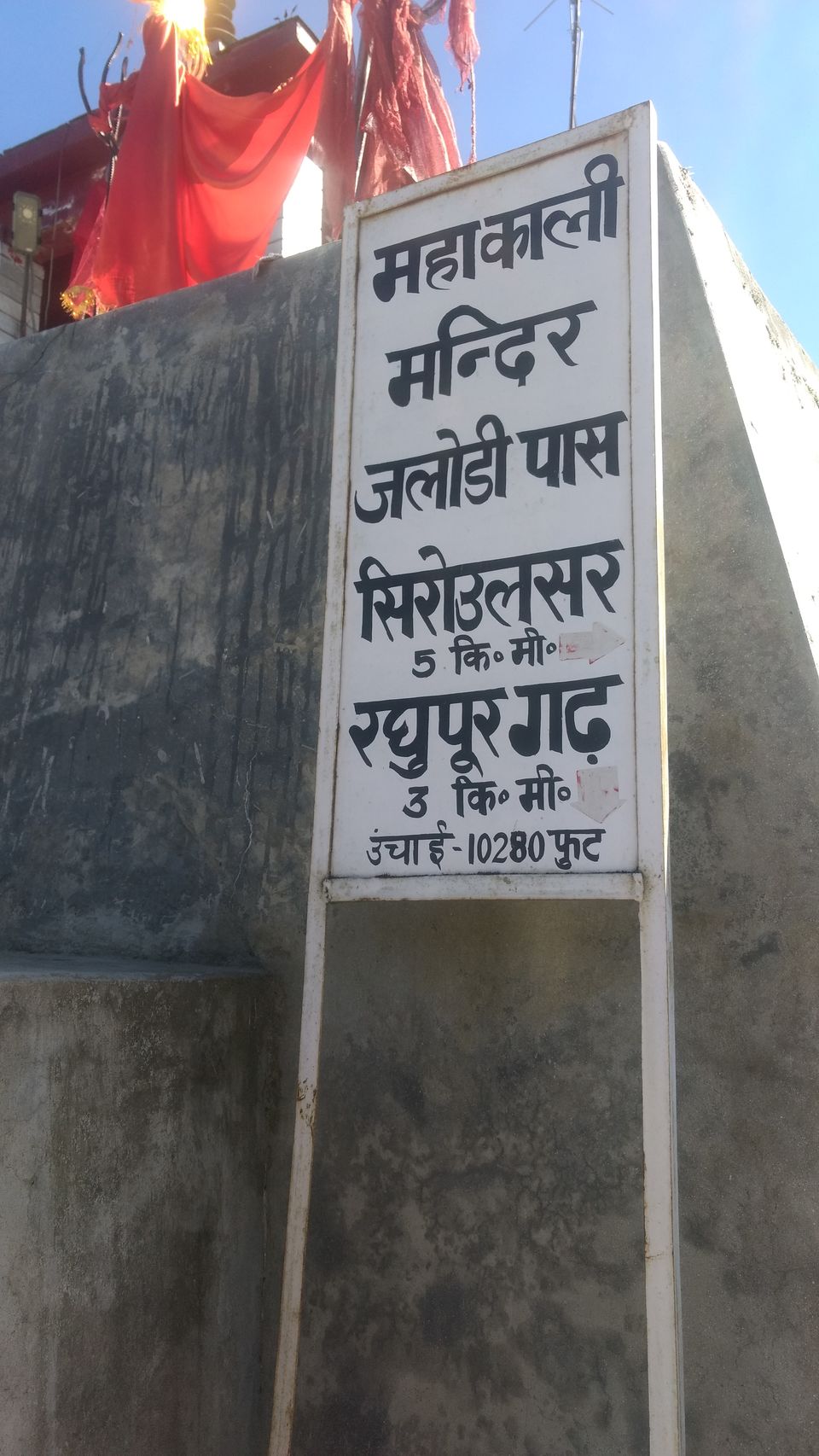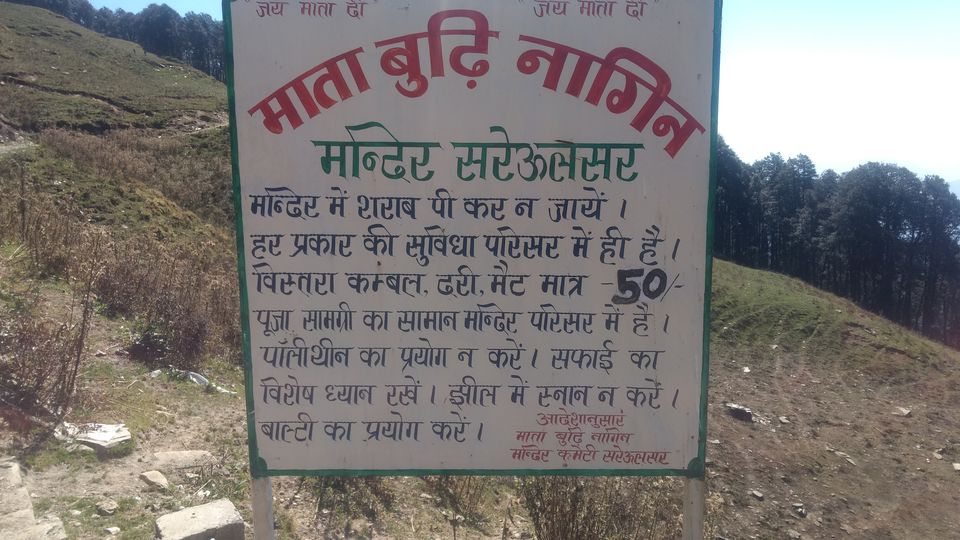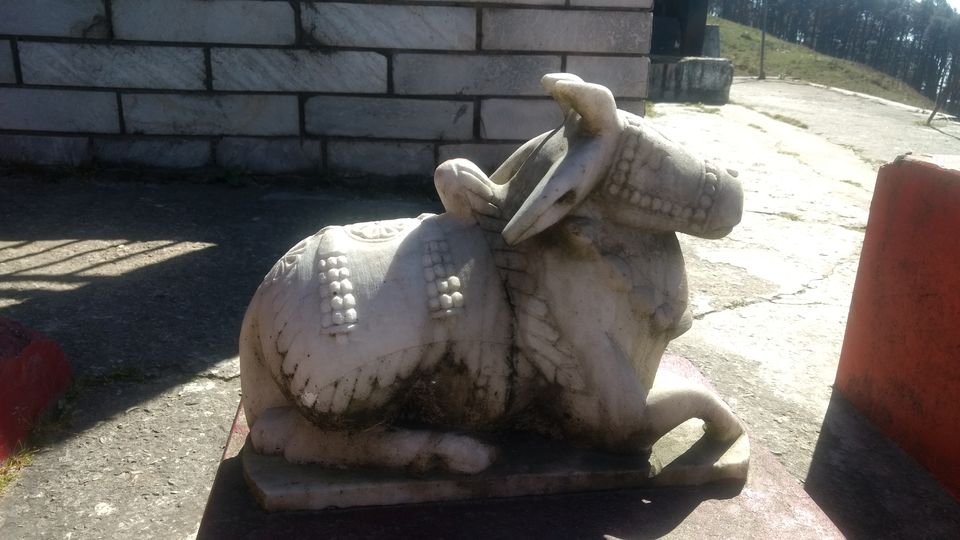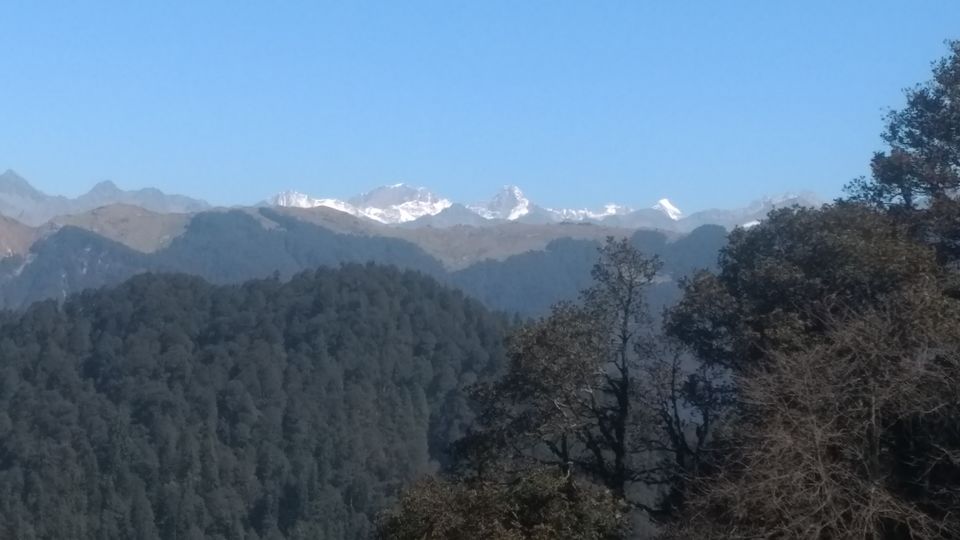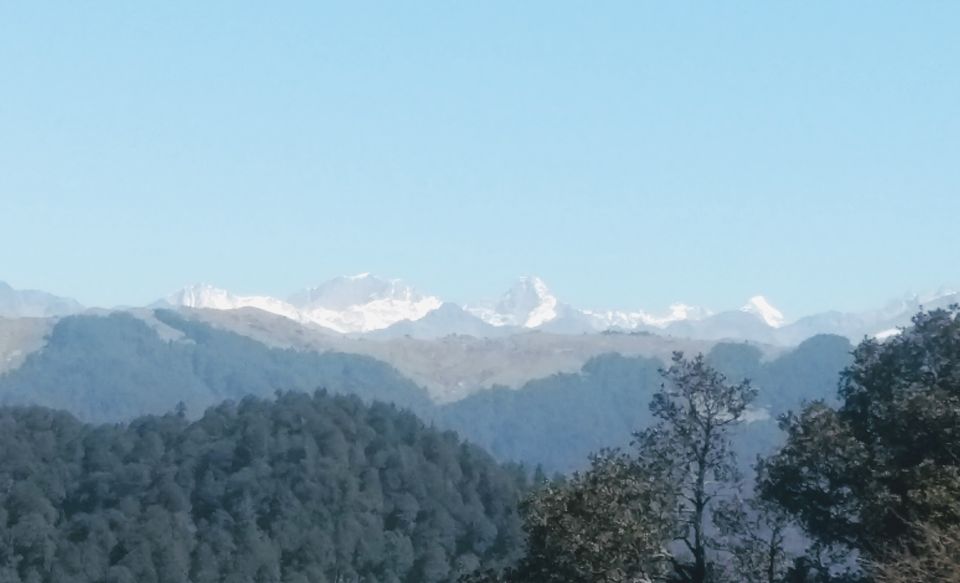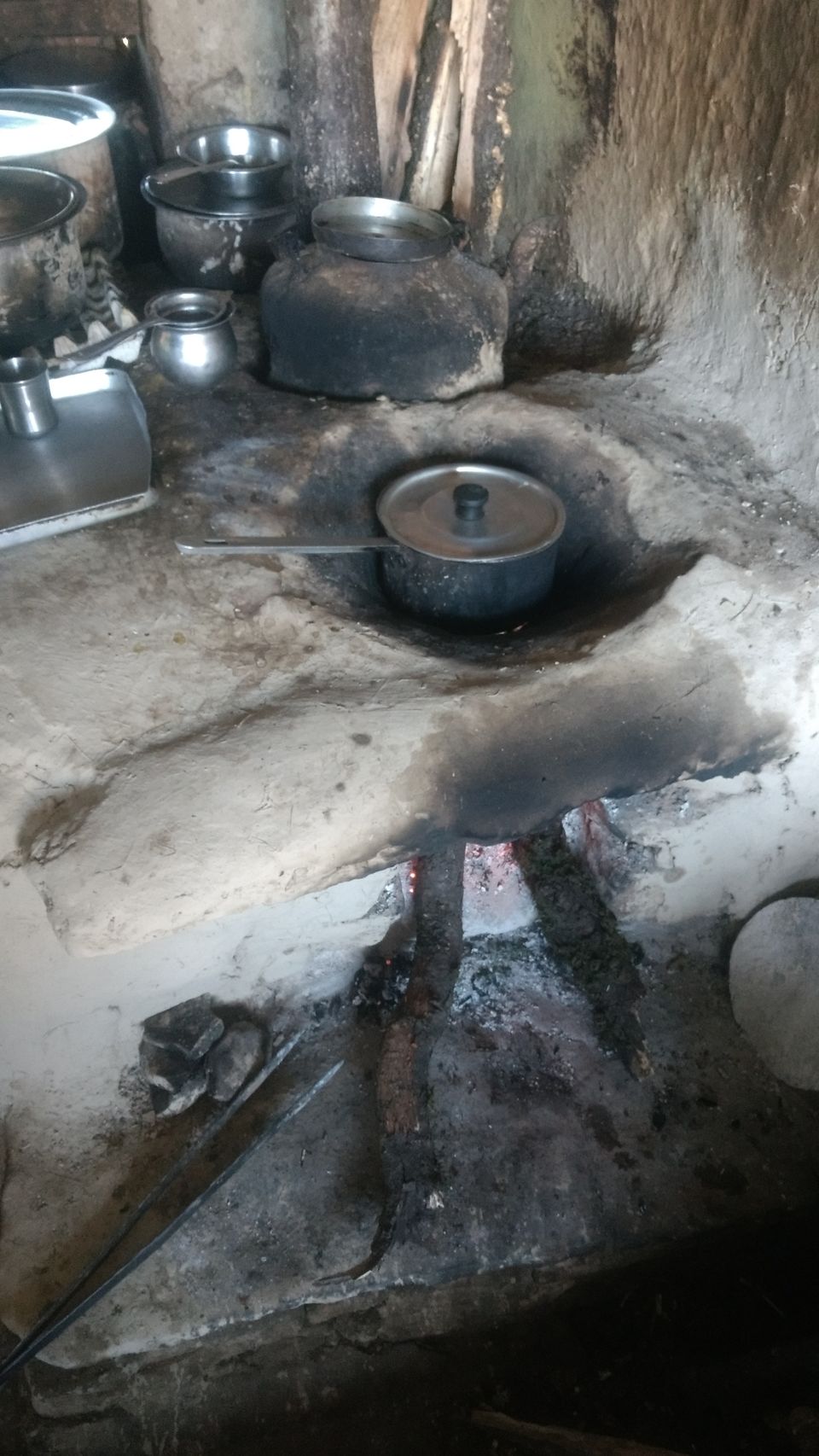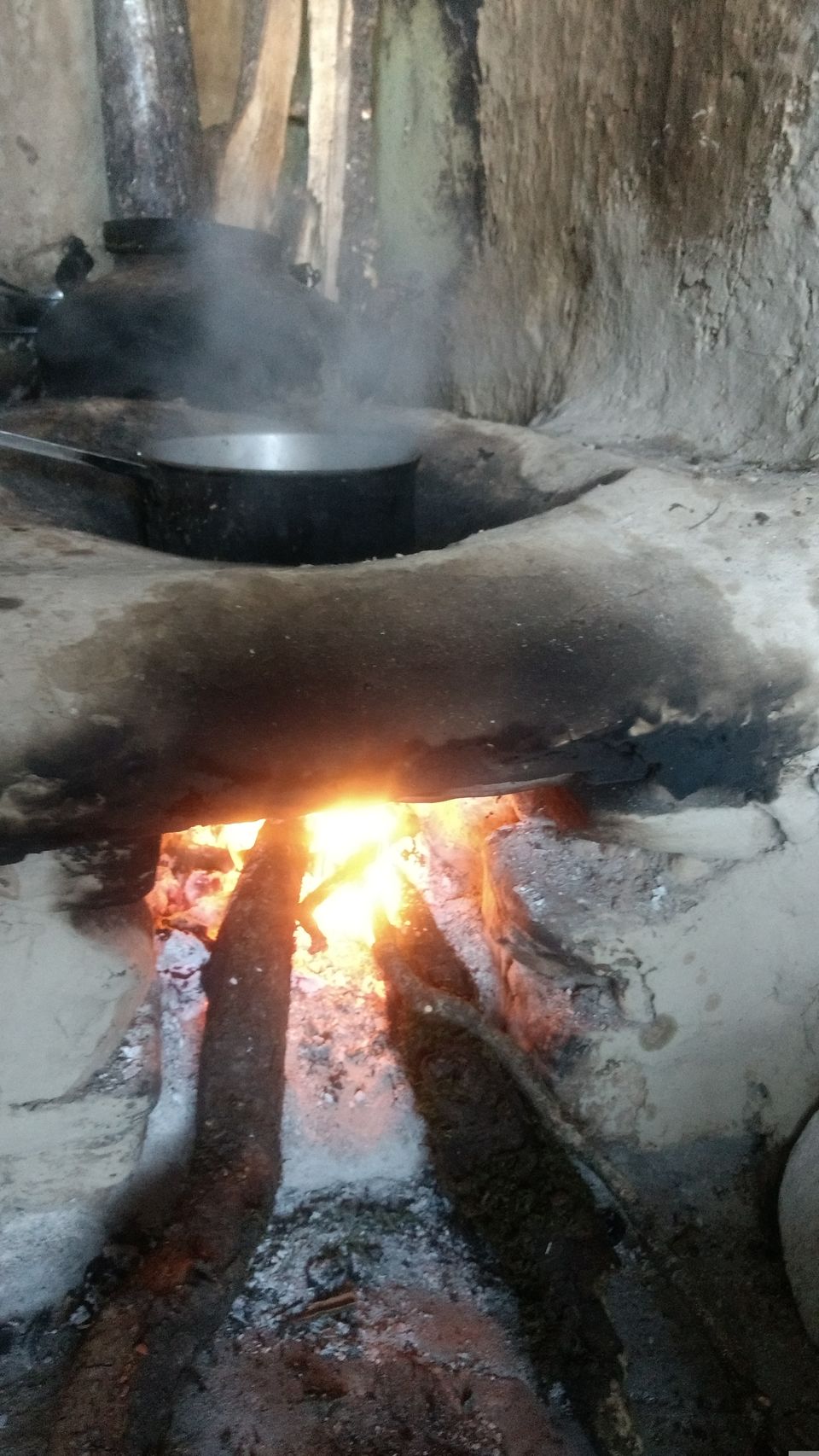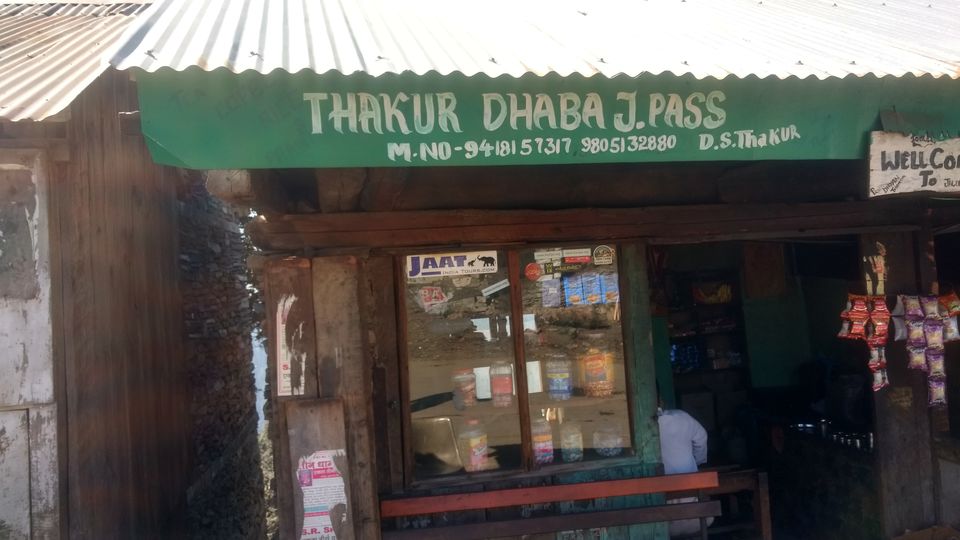 Undoubtedly one of the best trekking trails, Jalori Jot is blessed with nature's best. One can stay up at Shoja and drive down to Jalori Jot to continue on hike to the popular Serloskar Lake, another major attraction of the village is located about 5 kms from Jalori Pass. The lake has clear water which remains so, despite of several leaves falling in to it. The place is better known for its temple devoted to Goddess Budhi Nagin. It is believed that the Goddess has hundred sons and acts as a guardian of the place. The walk to the lake is equally enchanting from Jalori pass, with thick cover of oak trees.
The view from Jalori Pass all around is fantastic. The meadows around the Kali temple are worth a walk & good for landscape photography. The Dhauladhar Range mountains capped with snow were right in front of us & it added to the beauty of Jalori Pass. Sojha was the best part of our trip as we managed to unwind ourselves in its peaceful surroundings .I will surely plan trekking in Sojha area soon to explore the treks in Great Himalayan National Park which is quite near to this area.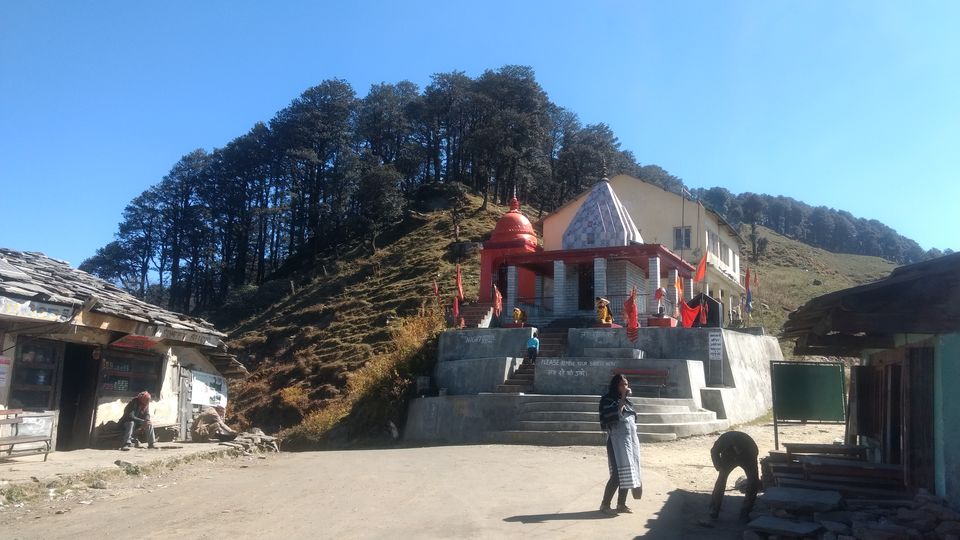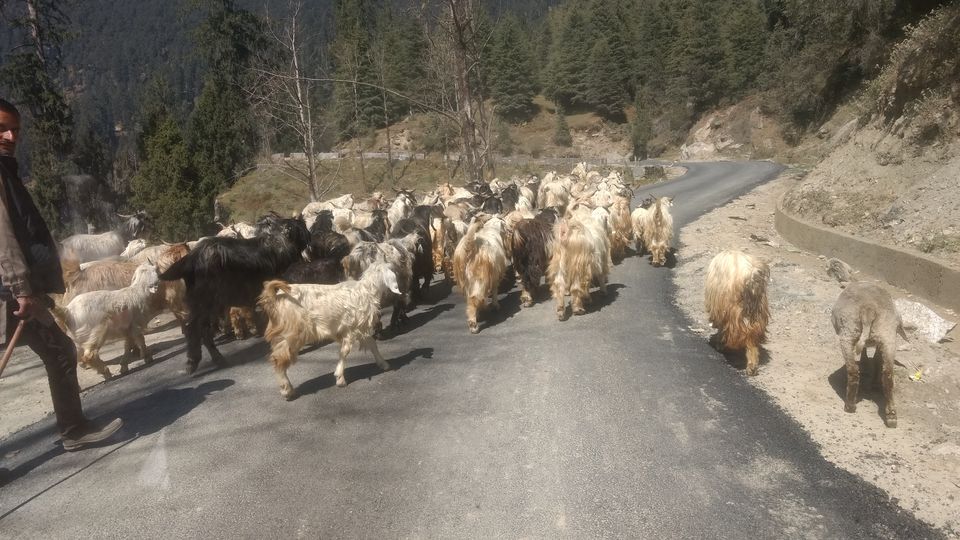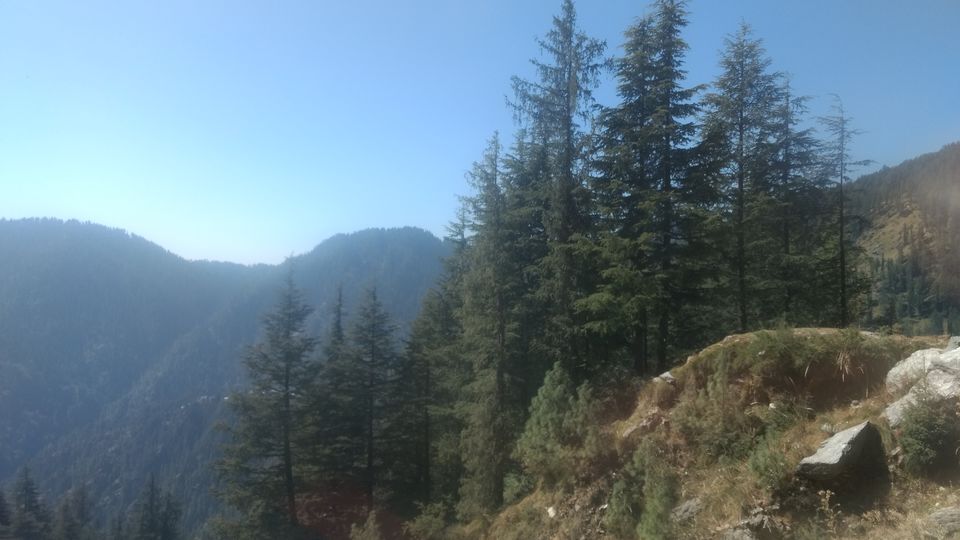 Almost 80 Kms. from Kullu, Jalori Pass is a stunning place for trekking and appreciating nature at an altitude of 3140 m above the sea level. Pack your bag, gear up your shoes to enjoy the stunning view of the great Himalayas with Dhauladhar stretched in a line peaking from far behind. A surprise awaits you here for you from mid-November to late March in form of snow.
Handy tips:
1. Fill fuel tank before reaching Aut tunnel if you are coming from Aut side (NH-21) or at Sainj (If you are coming from Sainj (NH-22) side.
2. Book room upfront as many people now look for such majestic locations in nature's lap.
3. Take action while driving, on steep hill drive in 1st gear both going up & coming down and make minimum use of brakes to avoid brake failure.
4. Take enough eatables for the day either at Aut/Banjar ( from NH-21 side) or at Ani (from NH-22 side)
Try visiting this offbeat location in Himachal Pradesh instead of picking at only mainstream holiday destinations, I bet you will enjoy the visit & would love to come here more often...