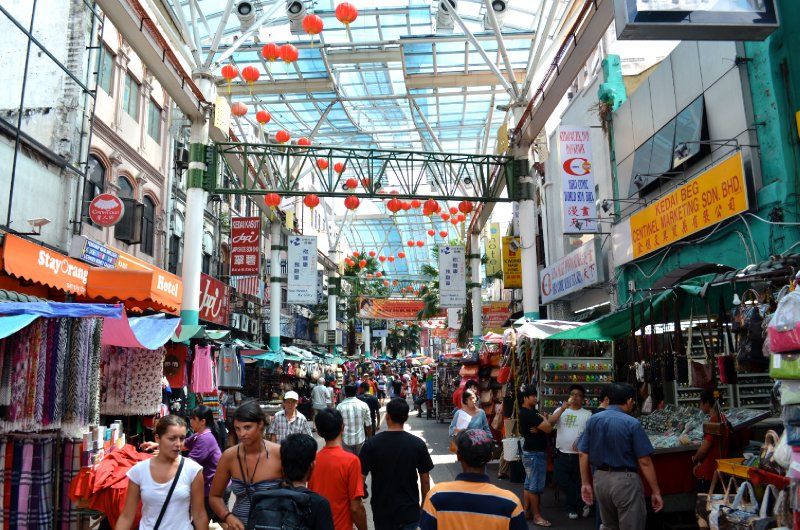 Chinatown in Singapore is a hub for all Chinese things and this is applicable for all the malls and shops in the vicinity. Most of the things that you will find here are made in China. You will find great deals on traditional items, imported toys and even antiques. The best place that you will like in Chinatown is the vibrant markets that line the lanes near Chinatown MRT. Most of the products here are light on your pockets and even the malls here are fun to explore.
Travel Suggestion: Arrive in Singapore by booking an express bus ticket online from redbus and letting the roads bring you close to these beauties. The online bus booking option creates huge convenience in terms of money and time. Moreover, you get to choose from a wide range of buses and seating arrangements.
Hunger spoiling your shopping experience? Chinatown has it covered with plenty of F&B centers to relish and gorge on some food. Bags getting too heavy? There are plenty of places to just sit and relax too! With a huge variety of options,here is a list of the best parts of Chinatown which you should definitely take a look!
Chinatown Street Market
One of the best ways to get a hang of China town is to go on a walking spree and tour the shops and stalls on the streets of Pagoda, Terengganu, Sago Lane, Smith and Temple Streets. You will be able to experience all the sights and sounds you expect from China town. With plenty of stalls selling everything from silk robes to lucky cats the options here are endless. Remember to carry a smile on your face if you want the best prices on products. The market is generally open all day but it is only at night that it looks magnificent, with the enormous number of lights shining and the color tempting you to stop over and have a look.
Ann Siang Road in Chinatown
With old shop houses and plenty of stand-alone boutiques, The Ann Siang Road is an excellent place to shop in Chinatown. The extraordinary fact about this place is that it sells things that are far more than ordinary compared to the ones sold in Malls in Singapore. There are plenty of clothing stores that sell brands from around the globe at cheap rates. You can spice up your home décor by purchasing some bright colored cushions from here.