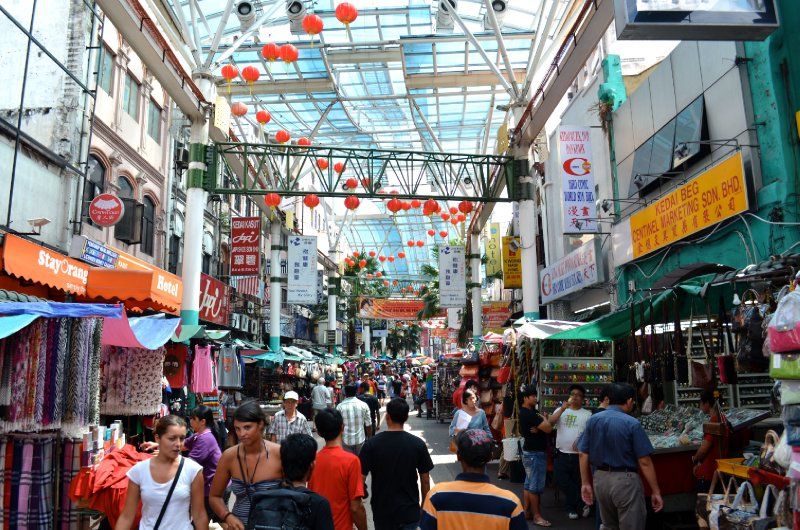 The lure of the countless shopping malls and centres in Kuala Lumpur is definitely agonising and intimidating at the same time. Yet, sometimes, the wallet in our pockets can get the better of us. Fret not, however, as the capital city of Malaysia has also a plethora of budget options to cure your shopping disease.
Travel Tip: If you are traveling from elsewhere in Malaysia or from a neighbouring country, checking out www.redbus.my is recommendable. Hassle-free journey will put a smile on your face as well as your wallet's.
Petaling Street, in the heart of Kuala Lumpur's Chinatown, is flocked to by many. From imitation to jewellery to herbal medicines, Petaling Street is where you get more bang for every buck. Moreover, it is the ideal place to test your bargaining skills. Be sure to stay back long enough, though as Pasar Malam, the lit up night market, is a sight to behold.
Another daily market is the Chow Kit Market. Although it sells whatever you can fathom, it's most renowned for the numerous stalls laden with fresh variants of all kinds of seafood, meat, and the best collection of local fruits. It is also famous for being Kuala Lumpur's biggest "wet markets". A short walk down the Chow Kit Market is Kampung Bahru, which, on Saturday evenings, becomes a hive of activity, owing to Pasar Minggu, the Sunday Market. You can find all sorts of traditional, and authentic, Malaysian clothing and handicrafts here.
The perfect place to buy knick knacks and antiques would be a flea market. And the most popular flea market is the one that takes places every Saturdays and Sundays at Amcorp Mall. Just bring along a shopping bag (eco-friendly) and look through the cute little stalls scattered all across the mall.