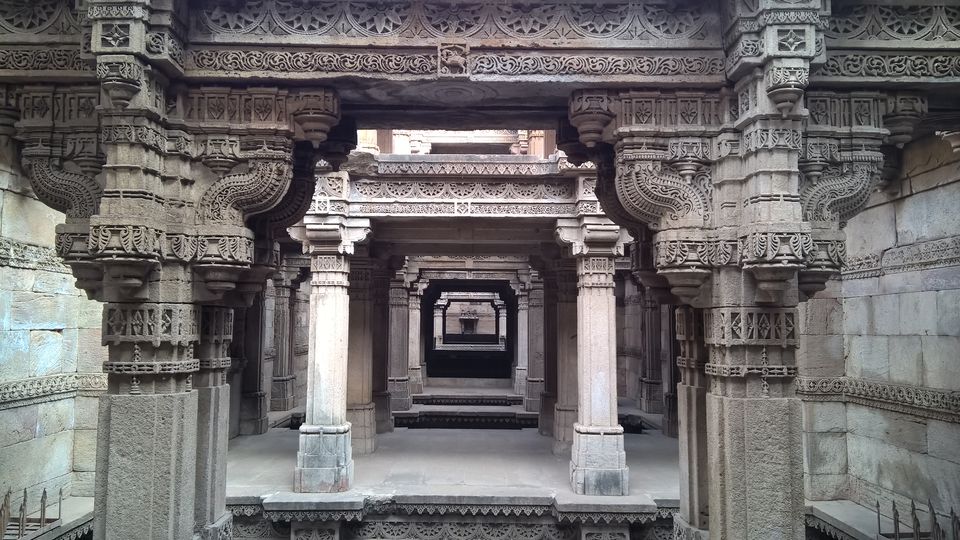 Amdavad - I mean Ahmedabad. Amdavad, I think is the local dialect. I've heard lots of local taking the name of the city in this way and I love it.
I have always enjoyed pronouncing the names of places, food, names etc in a way, the locals would do it. It feels to be one of them.
From my last writing, you must have learnt that I take up short trips on week ends.
This piece is all about that. Short trips.
Just like the last week, I left office on Friday's evening and headed towards #Ahmedabad.
Ahmedabad offers two major VAVs for history nerds like me.
1) #Adalaj ni VAV, 2) #Dada Hari ni VAV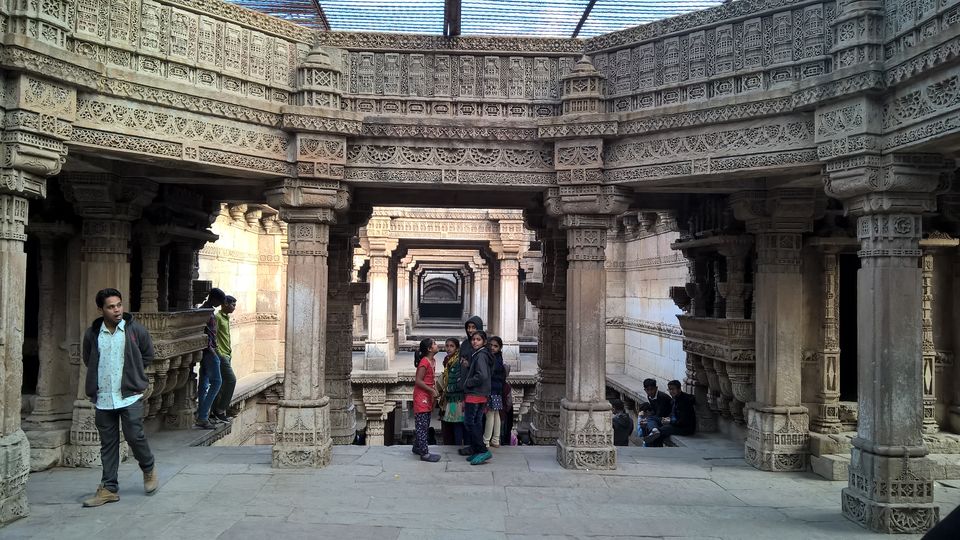 Again I got in to the "Aravalli Express" train which departs from Bandra Terminus at 09:00 PM daily.
At around 04:30 AM, the train arrived on platform no.4 of Ahmedabad Junction.
The train was on schedule and this time I even got a seat in the infamous "General" compartment.
The first thing on my mind was "Adalaj ni VAV. So I spoke to few folks about it. One Gentlemen told me to take a share auto rickshaw till Chandkheda. From Chandkheda, I took a bus towards Adalaj.
"Adalaj ni VAV" is in the interior part, so inform the conductor in advance. They will drop you before the Adalaj Chowkdi.
From here, you can take a walk towards the step well or may take a rick.
I set myself on foot towards it and reached there within few kilometers.
It is next to a temple. Lots of school buses had arrived before me and the VAV was flocking with school kids.
It was crowded as many schools had come there for recreational activity. However, it did help me as I didn't have to speak to the locals for related information. I stood next to the school kids and their teacher would explain them the whole history of the VAV. This is how I downloaded the information.
I was there for an hour or more and went through every section of the VAV.
While researching, I also learnt about a not so famous and visited step well near Adalaj. It was constructed in the hamlet by the name Ambapur. Ambapur is in close vicinity of Adalaj.
I hired a rickshaw for one way and offered him Rs.50.
Within few minutes, the rick dropped me at the gate of the VAV. This VAV is neglected by the people. It is not in its best form. But, the design and work is similar like the other VAVs. The VAVs is constructed adjoining a temple. The temple was in a good condition. However, the VAV was not. Luckily, there was no one around this VAV. I spent a great amount of time near this masterpiece. But left disappointed thinking about its state.
I walked myself out of here and came on the state Highway. I took a rickshaw which dropped me to a nearby bus stop for Rs.30
There is separate bus lane right in the middle of the roads in Amdavad. I got into a bus for Ahmedabad Railway station.
I was tired and hungry. There were lots of hotels around the railway station and I also had an option to eat at the stalls. Gujaratis are foodies, man, cmon. I had varieties of option to suppress my hunger.
I walked in to a decent restaurant and ordered a Veg Thali.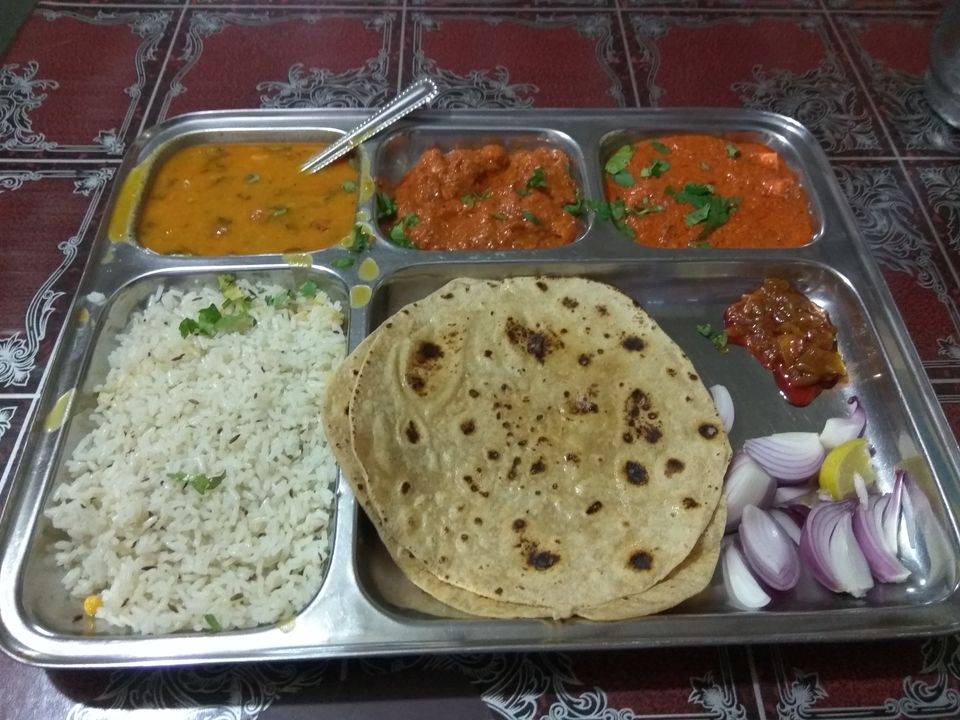 While the food was being prepared. I did go through Google Maps and typed "Stepwells in Ahmedabad". It showed me another step well near to the railway station.
After enjoying my meal, I tapped on the "Get Direction" button and steered towards that VAV.
The last stop of this short trip was "Dada Hari ni Vav" in Ahmedabad.
"Dada Hari hi VAV" is massive and comes under the Archaeological Survey Of India. Hence, was very well maintained. It is also adjoining to a tomb. The tomb is built in Islamic style of architecture.
The Archaeological Survey team has also appointed a care taker for it. They both looked beautiful together.
Here are some of the pictures of them.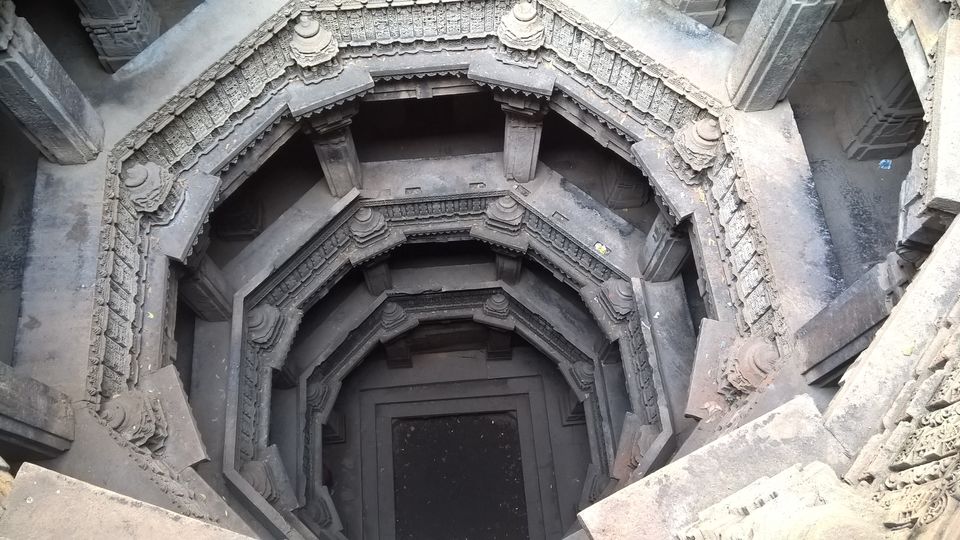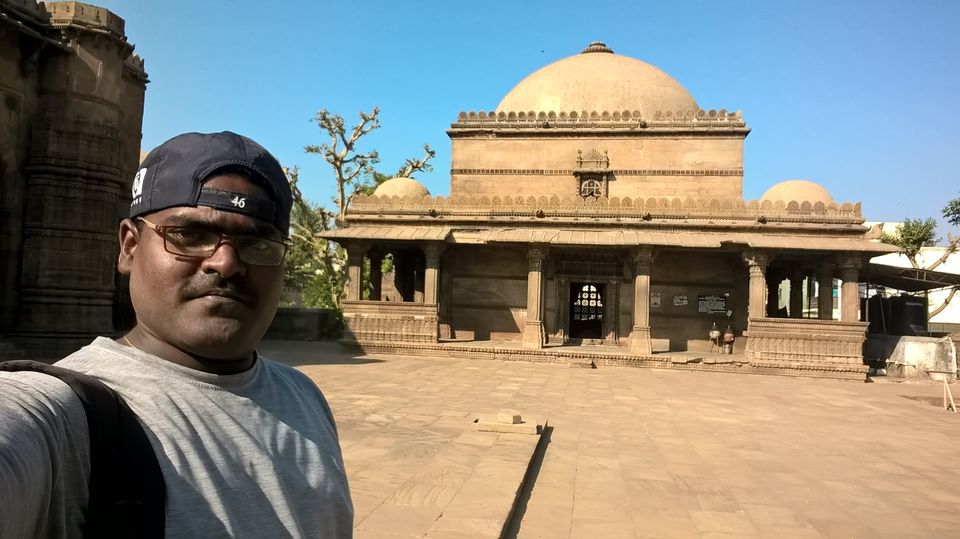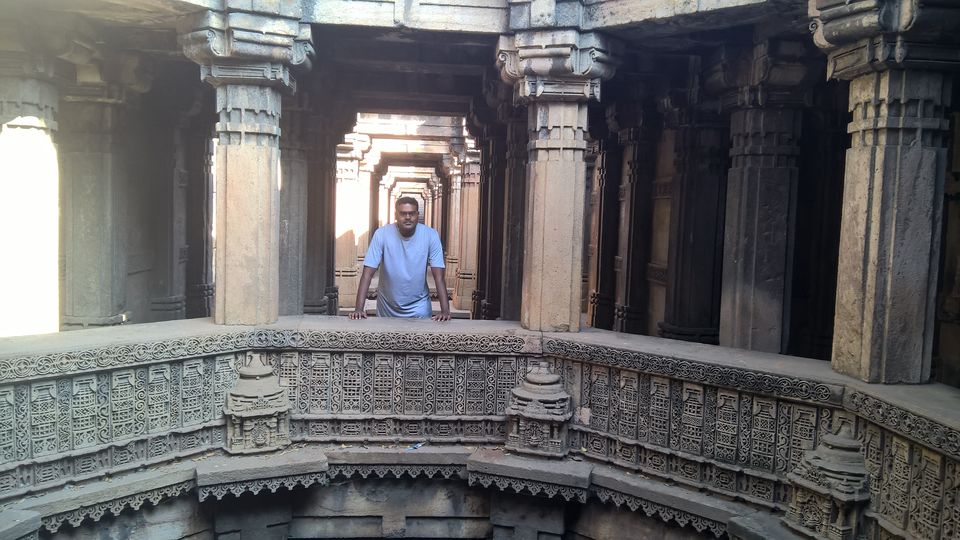 Both the short trips in and around Amdavad has been the best.
Within budget I was able to explore some of the great masterpieces of the medieval era.
By evening 07:00 PM I was at Amdavad railway station and trying to get into any train going towards Mumbai.
Finally, I got one which was almost empty and sat near the window. With the headphones on, I slept like a baby in the train, enjoying the winds. The morning when I woke up, we had entered Maharashtra borders and my phone had switched off.
There was nothing that I could ask for.
After such a classy end, all I wanted at that point in time, was to reach home and sleep more.
And that is what I did that Sunday. DID NOTHING !!!
I hope you enjoyed going through this experience of mine.
Lets all travel to inspire.
Thank you for reading.
Regards,
Bonny
oldschoolindian