Day O:
It was not a planned trip, as Delhi was heating up and the temperature was going to touch 50-degree Celcius, and in this kind of situations our body was asking for a break.
All of sudden an idea has hit on my mind and i called my wife to informed about the plan, she agreed, so we started to plan a short trip to Nainital.
I have opened various travel website to search the hotels in Nainital but most of the hotels were already booked and the available hotels were too expensive, so we decided that we will search the hotels after reaching Nainital only "In Season time a budget hotel will also charge you more than 3000/- per night so it's better to search for hotel after reaching there because you can bargain a lot there.
I have searched the Bus fares from Delhi to Nainital but direct buses were not available to Nainital, so we searched for Haldwani but it was too expensive (800-1200/- per person one way), then i opened Uttrakhand Roadway's website and booked Deluxe bus at very cheaper rates (450/- per person).
Bus will take approx 8hr from Delhi to Haldwani and from there 01.30hr till Nainital.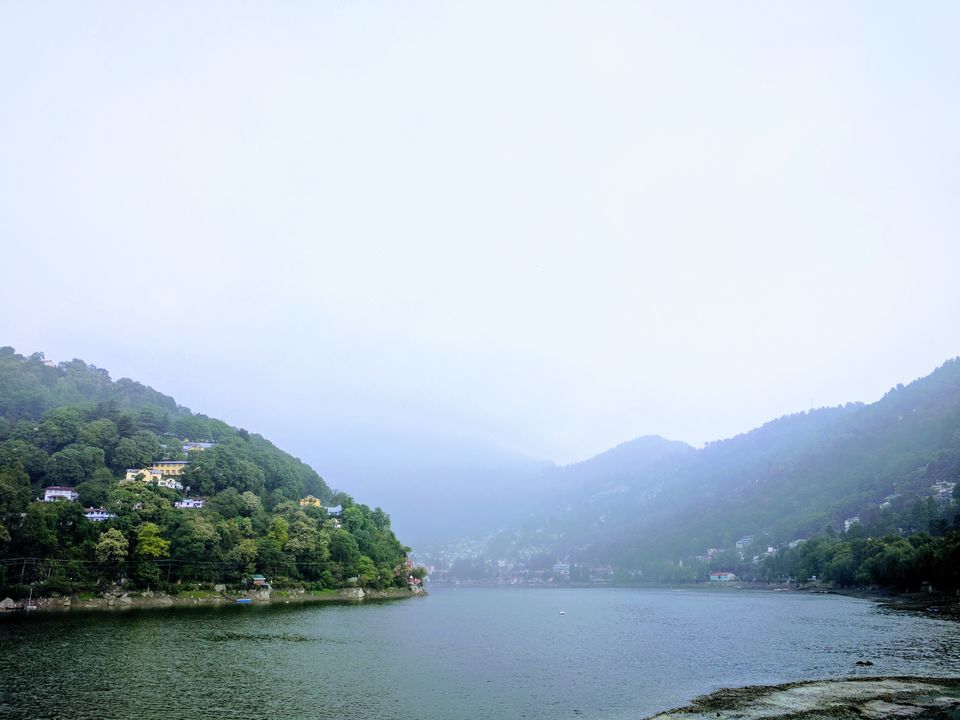 Day 1:
We boarded the bus from Anand Vihar - New Delhi at 10.30pm on 05th June 2017, bus start moving at 11 pm, the condition of the bus was good and seats were push back and comfortable, and luckily every seat have a small fan also which given a lot of relief from the hot weather of Delhi.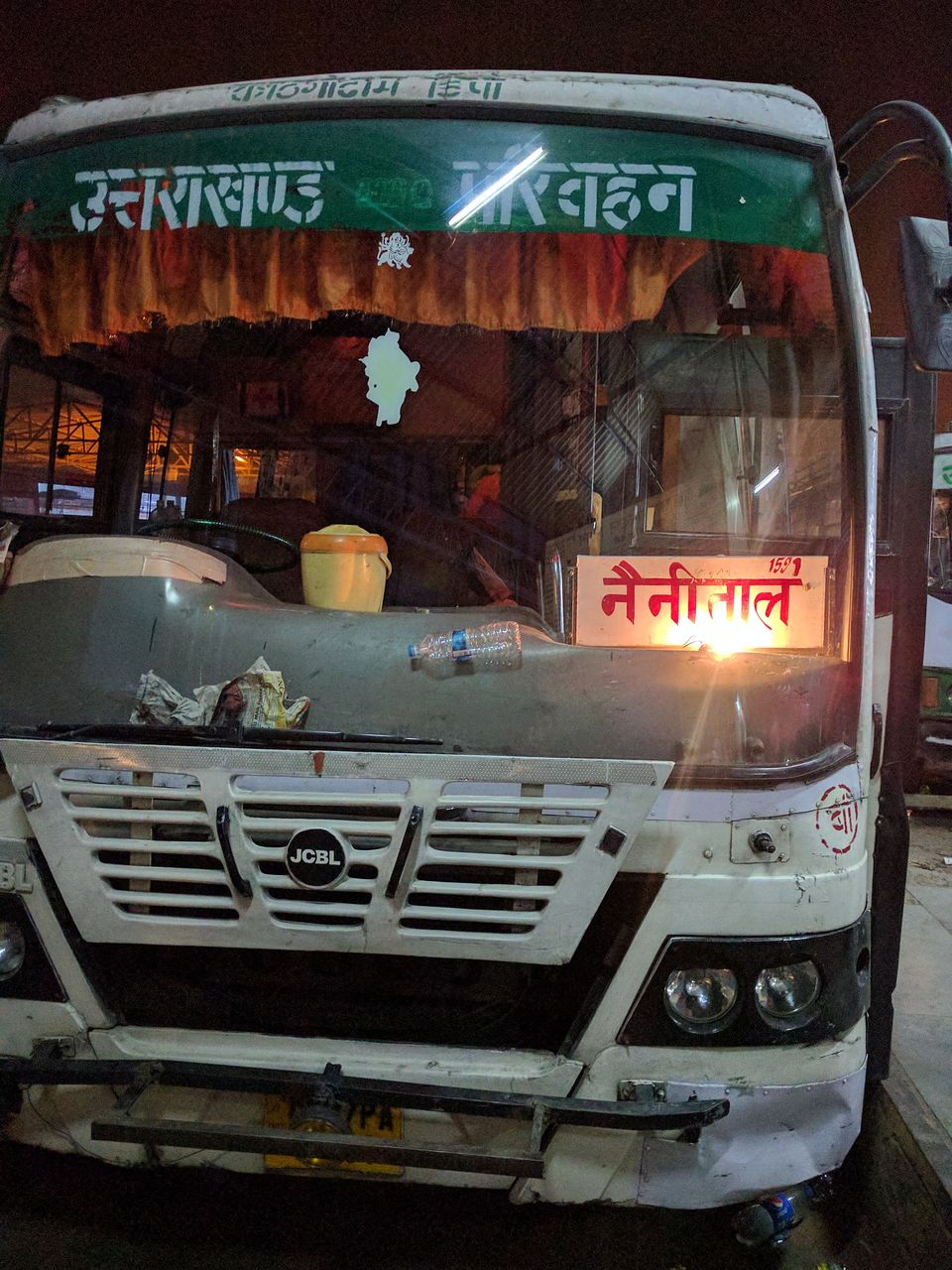 Day 2:
Bus journey was good and we reached Haldwani by early morning at around 6 am on 6th June 2017, and after reaching Haldwani Bus Adda we start searching the next bus for Nainital, we were lucky and there were 2 small buses of Uttrakhand Roadways were ready to board the passengers for Nainital, we get into the bus and ticket cost was 60/- per person, "roadways buses are running in every 30mins from Haldwani to Nainital.
"Bus charges are 6o/- per person, also you can hire a taxi on sharing baisis which will cost you approx 100/- per person."
Jurney from Haldwani to Nainital was awesome, there was light rain was going on and we were moving towards to Nainital and enjoying the scenic beauty of green hills in a romantic cloudy weather.
After around 1hr 30min of beautiful travel from Haldwani to Nainital has ended and we reached Nainital at around 8 am, after reaching Nainital and at bus stand itself there were many peoples were offering hotel rooms so we checked few of them and all of them was very bad, small rooms, away from the mall road, expensive, suddenly we saw one Nepali Uncle with very sincere and genuine face so we ask him if he can help us to find a good and cheap hotel, so he took us in a two floor house on which family of the owner were staying on the first floor and the ground floor was vacant so we took that home for 1 night, after lot of negotiation we managed to deal that house for 1 night at 1200/- and as house have 2 big rooms so we were happy with the deal.
After breakfast and some rest, i searched cab services for local sightseeing of Nainital but again as June is the season time so cab was demanding around 2200-2500 for 1 day sightseeing, so i searched about bike rentals on google and called a vendor, but bikes were not available but he has one Scooty (Suzuki Access 125) and we took that Scooty at 800/- per day excluding petrol, it was a fair deal "All Kind of Bikes and Scooty are easily available in Nainital.
"In Season time Cabs will cost you minimum 2200/- and they will cover only 4-5 points, but you will not be able to explore the points properly because cab driver will try to cover all the points as soon as possible so that they can take other passengers after you, and they will push you for that."
"All kind of Bikes are easily available (you can search Bike Rentals in Google) and Bikes are the best and cheapest option to explore Nainital"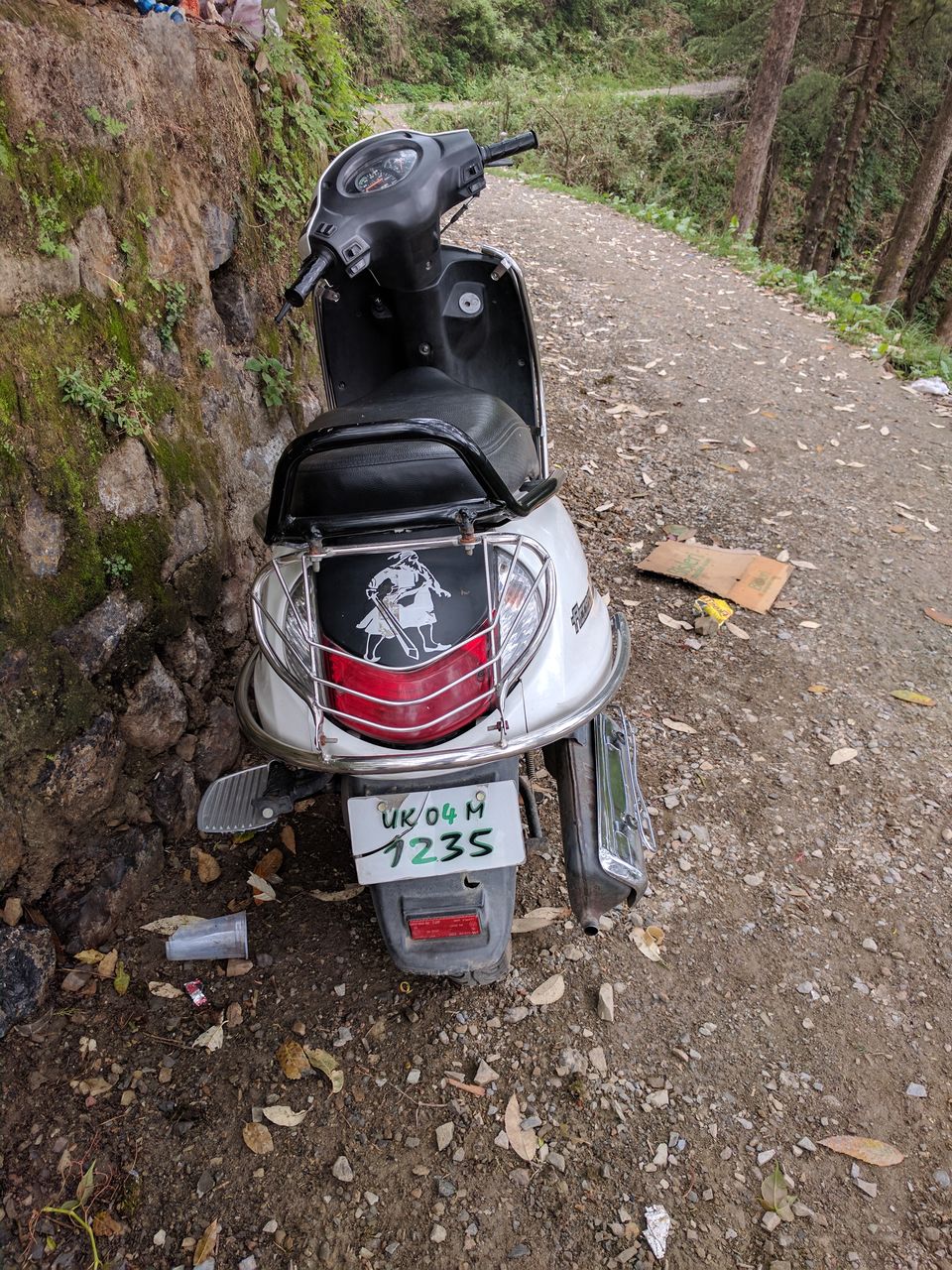 Now we start exploring the Mall road, weather was perfect for a romantic ride, temperature was cold (around 10 degrees), and fog was everywhere we did shopping and ate Bhutta (Corn), Nainital Mall road is around 2km long and have lots of shopping options and restaurants, Mall road is very clean and beautiful.
Mall Road: Adjacent to Naini Lake
Timings: 09 am to 10 pm
Entry: Free
Exploring time: 2hr
After shopping at Mall road we decided to visit Nainital Zoo, which is located hill slope, way to Zoo is from Mall road itself, zoo doesn't have many options but zoo is beautiful and clean and as it at the hill top so we can have the beautiful view of Naini Lake and the city.

"Zoo Timings are 10 am to 04.30 pm it will be good if you can reach as early as possible after opening the zoo because later on, you will find a huge crowd there"
Nainital Zoo:
Entry Charges:
Adult: Rs. 50/- per person - (between 13 Yrs - 60 Yrs)
Children: Rs. 50/- per person - (between 5 Yrs - 12 Yrs)
Free entry is provided for senior citizens and disabled people.
Exploring time 2hrs
After Zoo we covered Cave Garden, and there after we went to Naina Devi Temple which is located near to Masjid next to Talli Taal, we took lunch at a Muslim restaurant near to Nainital Masjid it was delicious and rates were also good, till evening we have covered most of the main attraction of Nainital, till evening we covered all the nearby points (Naini Lake, Tiffin top, Snow View point, Saritatal Water Fall, Raj Bhawan).
Cave Garden:
Timings: 09.30 am to 05.30 pm
Entry Fee: 20rs per adult & 10rs per child
Exploring time 2hrs
Naina Devi Temple:
Timings: 06 am to 10 pm
Entry: Free
Exploring Time: 30mins
Sariyatal:
Free entry
Exploring time: 1hr
Tiffin Top:
Timing: 08 am to 05.30 pm
Free Entry
Round trip Pony (Horse Ride) from Mall road will cost you 500 - 700 per person
Exploring Time: 1-2hr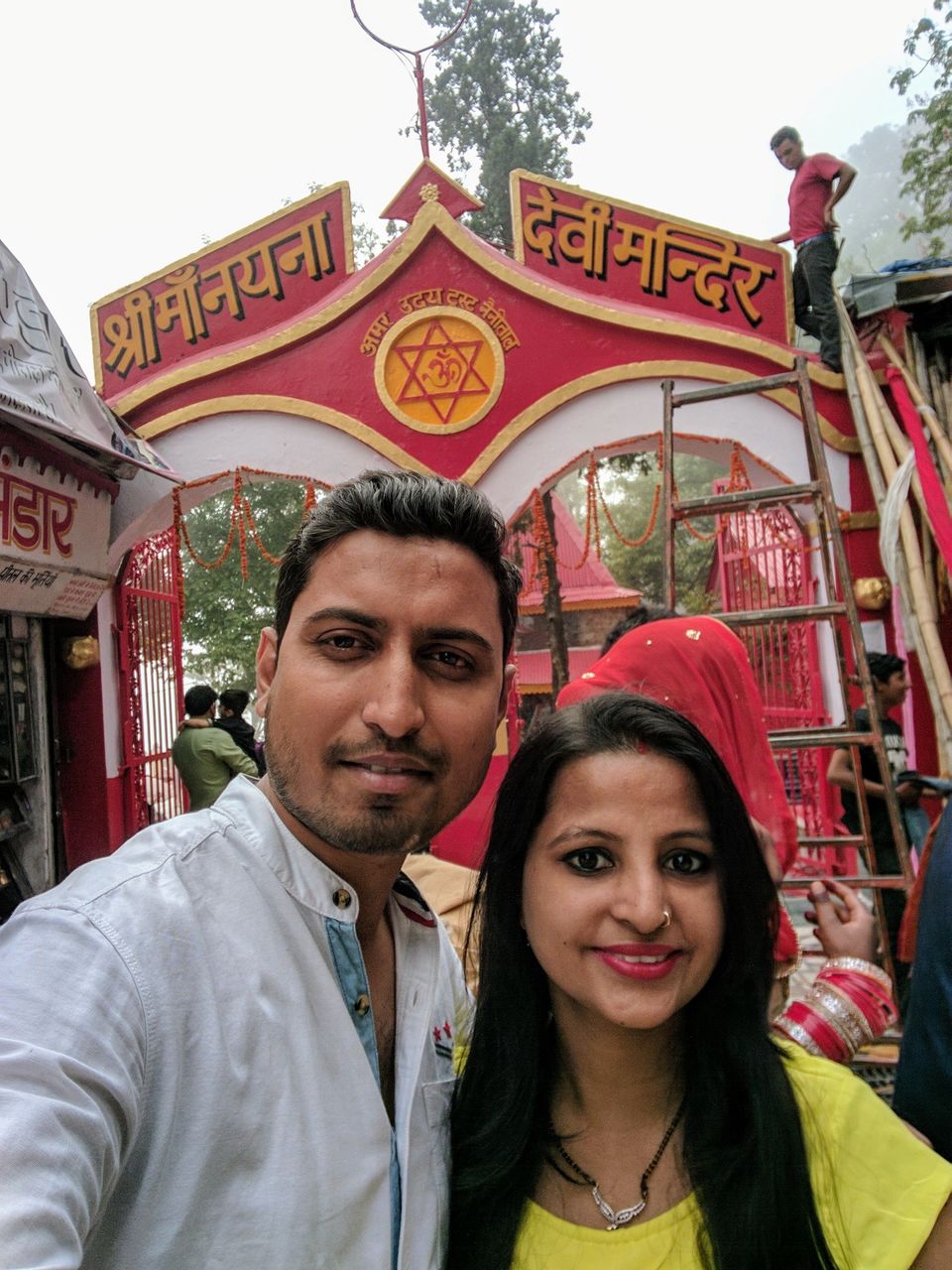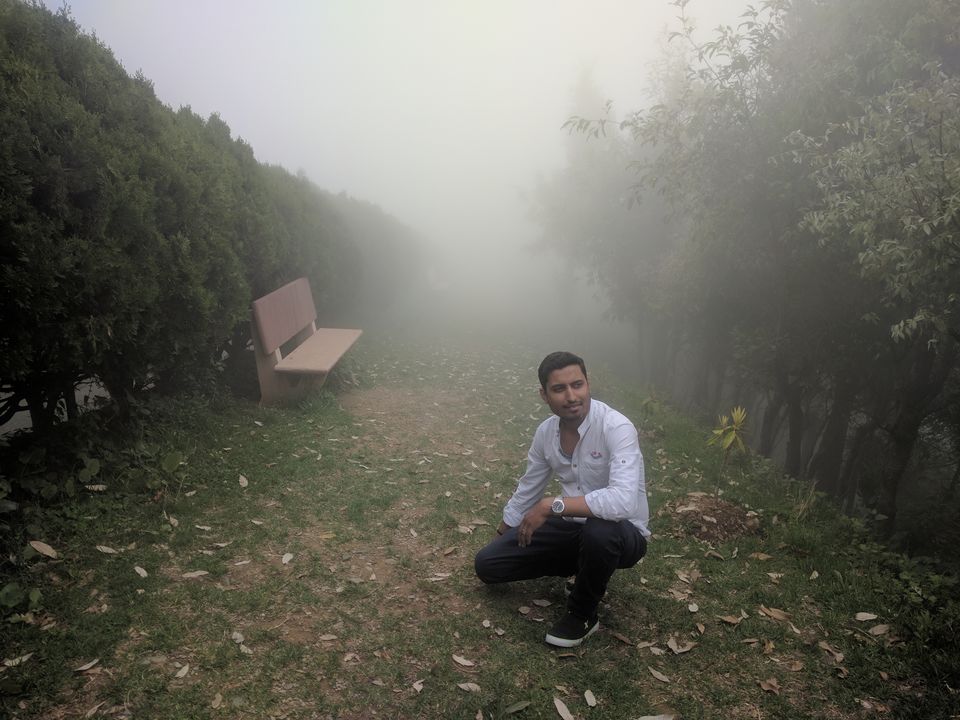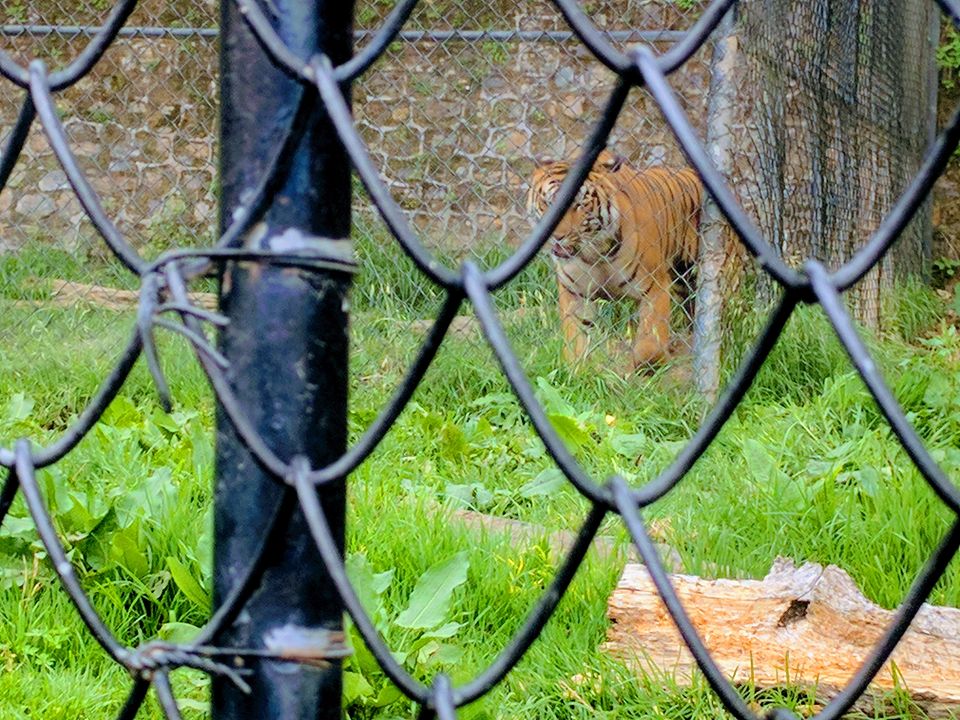 Day 3:
By next Morning we went to Naini Lake for Boating, Naini Lake is very clean, while Boat ride boat wala informed us that the water level of the Naini lake has been down by 18 feets from 5-6 months and it creates tension amongst all boat vendors who earn their bread and butter by the Lake only. he also informed us that the Depth of this lake is around 2 miles.
Naini Lake:
Timings: 06 am to 06 pm
Exploring time: 1hr to 2hr
Charges: 120/- per small boat for 2 peoples for 1hr ride
Also, you can do Yachting -- Rowing Boats -- Paddle Boats in Naini Lake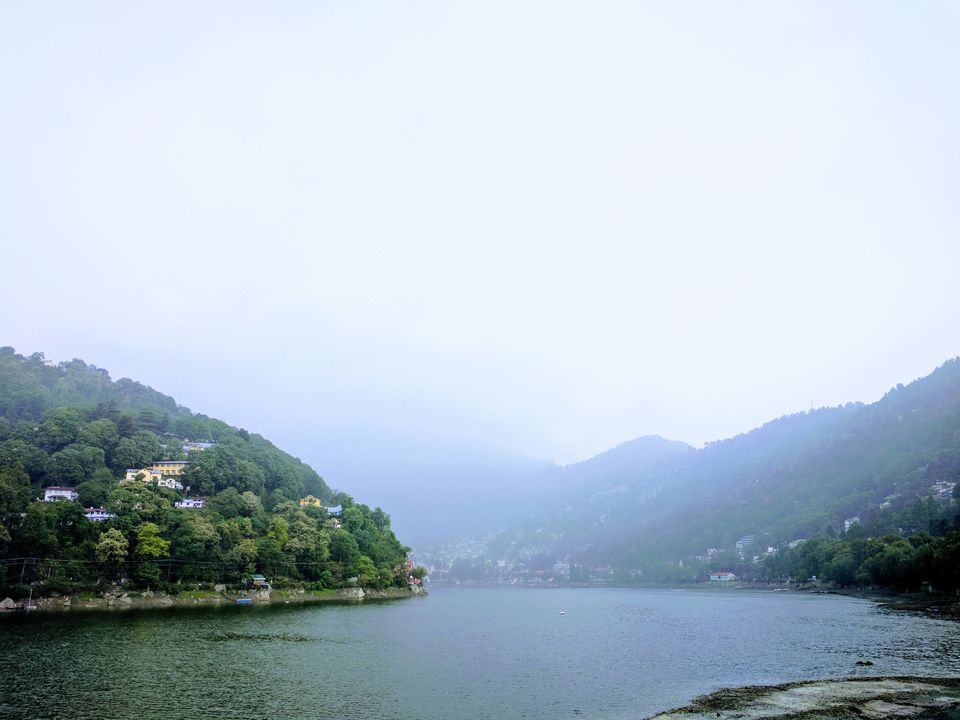 After Boating we went to the Nainital bus adda, and we searched a shared taxi for Haldwani drop, luckily we got a taxi and the taxi driver were in hurry and he was not getting other passengers apart from us so he took us only (taxi fare was 100 per person) taxi dropped us at 11.30am , after reaching Haldwani we boarded a Roadways Deluxe bus for Delhi at around (12 pm) and at 8 pm we reached Anand Vihar new Delhi.
It was a very memorable trip and gives us relief from the hot weather of Delhi for 3 days.