BODHGAYA - the palce in state Bihar of india where Siddharth Gautam got enlightened, the place where if you come with open heart, you gona kissed by waves of energies, the place where I can come 1000 more times.
My trip was not yet over even after Sarnath. So I decided to turn my car back towards my favourite place "BODHGAYA" and for this trip Gaurav also joined me. I was going to Bodhgaya after 2 and half years. I was really feeling like a boy who is coming home in his holidays from far away college.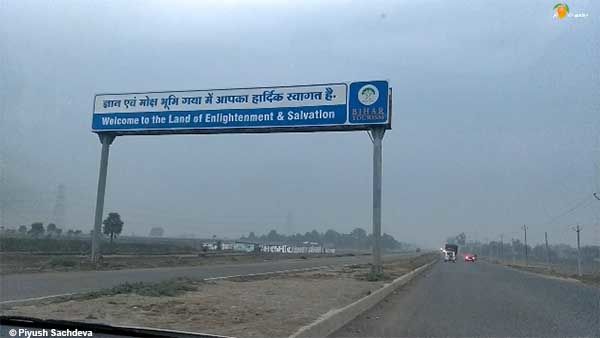 It was night time when we reached bodhgaya and to my surprise, it was so much crowded and everywhere a checkpost is made. Cars now can't go near to temple area. But we requested to the police officer and he let us in with a condition that we will not use car once parked at our hotel. I booked the same hotel just like previous one. Hotel Jyoti and I was happy that they remembered me by the same car :D ... and given their best room for us. It is kind of budget hotel and is very near to main temple complex. Say just 100 meters from temple.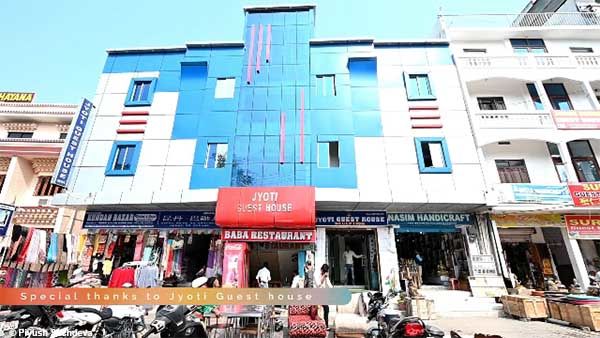 We took rest for that night and in morning we woke up earlier to witness the activities inside the temple. Vendors with fruits and flowers are the first thing you going to notice here and numerous devotees and monks purchasing the same to offer in temple.
Enterance of Mahabodhi temple is big and spacious and you going to notice buddhist flags hanging around. Indian army is deployed here and we passed through 2 check points.
Please remember MOBILE PHONES ARE NOT ALLOWED inside the premises. However, camera can be taken by paying a nominal fee of INR 100/-. Please note that there is no fee to enter inside the temple. If you are not taking camera with you, you will not be charged for anything.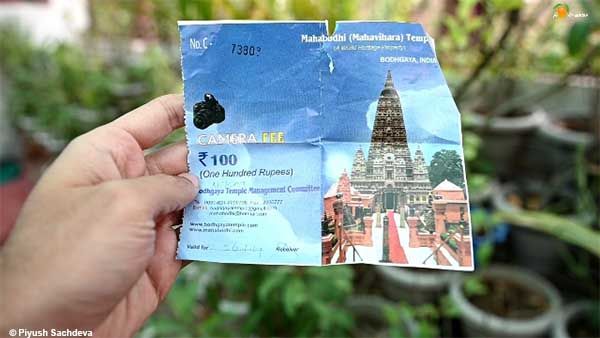 Entrance of temple is from Gate no. 2 and exist is from gate no. 1 (this is again a changed they did).
There was some function going on when we reached bodhgaya, we got to know this in morning and that was the reason why this tiny place was crowded. But I feel we both were fortunate to witness it. Temple premises was full of devotees and monks who were meditating and taking rounds of temple and shri mahabodhi tree and they had also decorated the temple and its surrounding are with thousands of flowers.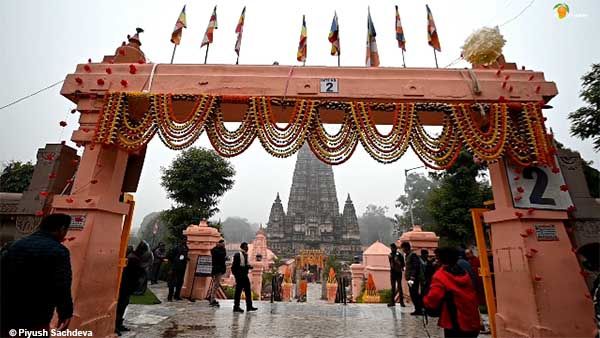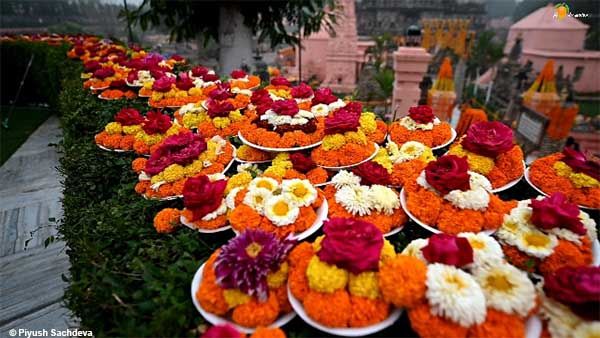 Later I met with Mr. Ghole who is the general secratory of this function and he told me about it.This function was organised my Mahayan Bodhi pasang whos head quater is at Jaygaon west bengal organise this function yearly in Janaury. In this they do mani jap beneath shri maha bodhi tree which is called mani dhunchu and which means people around the globe who belive in bodhhism gather here and do mani jap for 10 crore times for world peace. And it is not only done for humans but for all living beings of this palnet. It is their 8th time and it is lead by Guru Khenchan trimbute.
I was really blessed that he took me to the middle of this function where I got opportunity to film it.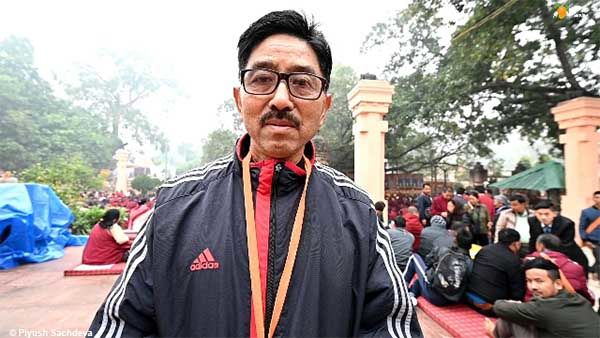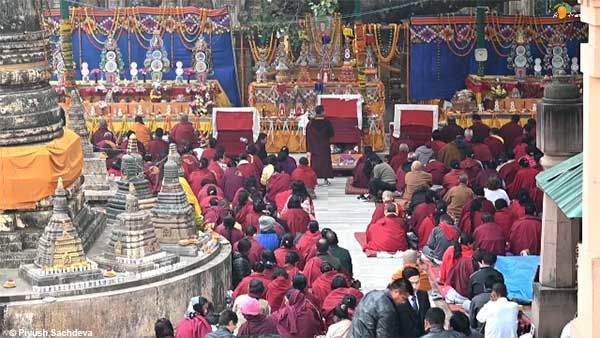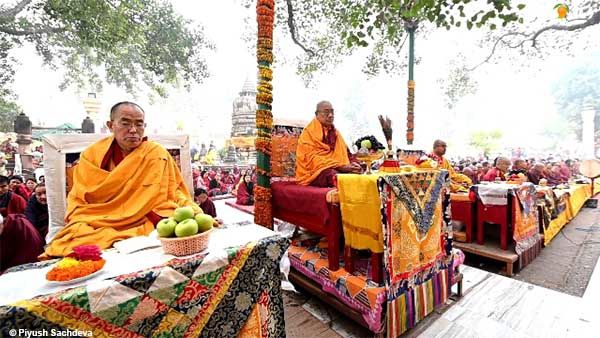 Now let me tell you just a brief history of this place. As we know Lord Buddha got enlightened here under Bodhi tree, but it is also the place where he spent 7 more weeks in meditation.
During first week Buddha remained under Bodhi tree. The place were many monks and devotees come to pay their respect and to meditate. This is the place where still one can feel strong energies.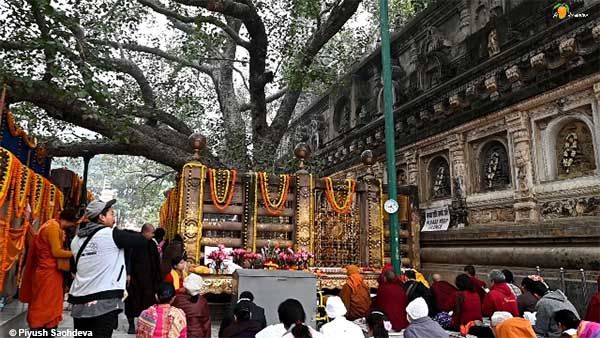 Second week he spent on a spot today known as Animesalocan stupa where Buddha gazed Bodhi tree without blinking his eyes.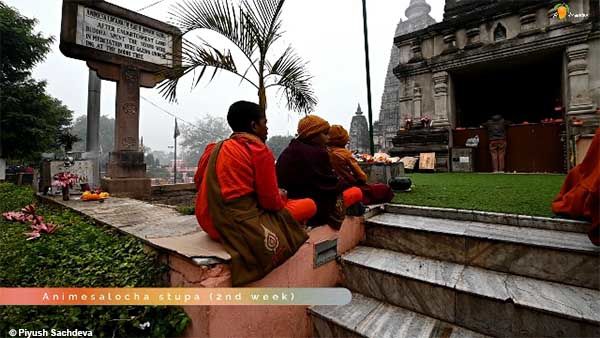 Third week he walked between the spot Animesalochan and Bodhi tree. It is said lotus sprang at that place where he walked. Today tere are raised stone lotuses makring his steps and is now known as Chakramaran.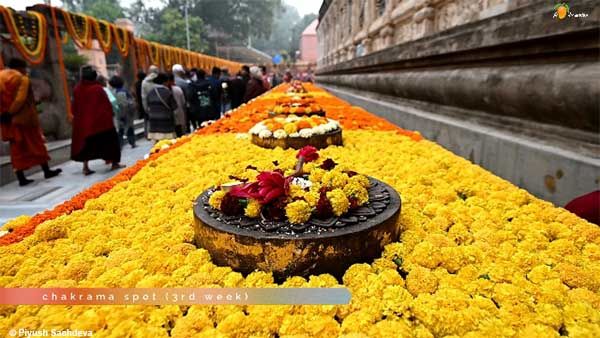 Fourth week he spent at the spot which is now called as Ratnagarh.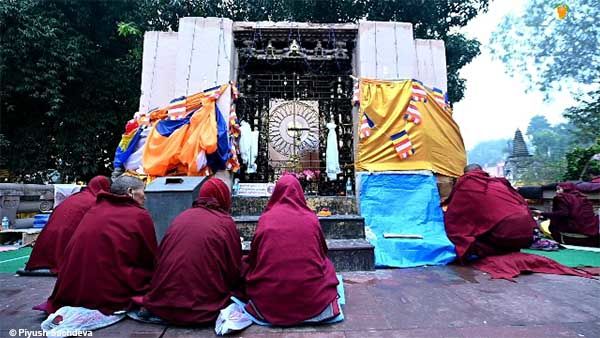 Buddha spent his Fifth week at Ajapala Nigrodha pillar (it is used to be a tree here) spot and also where he answered the question of a Braham.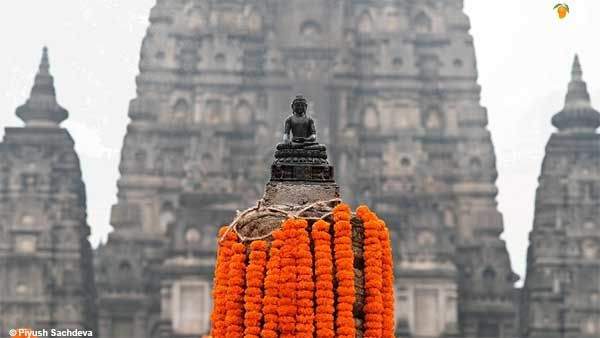 Sixth week he spent at lotus pond which is at the south of main temple complex and is called as Muchlida lake.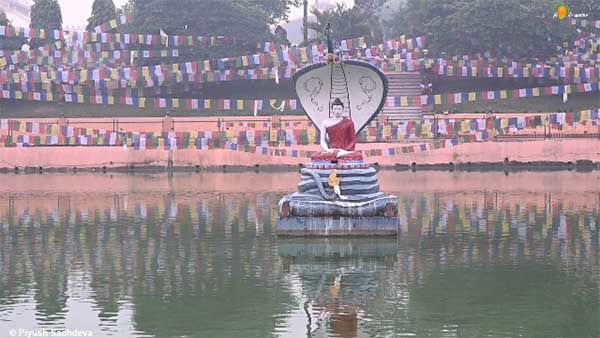 & Seventh week he spent at Rajayatana tree and also the place where he preached 2 passerbys - Tappusa and balika.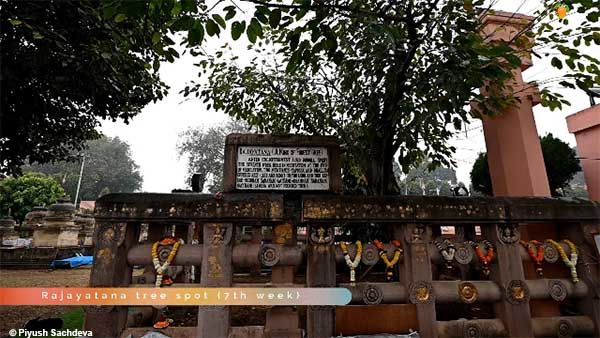 Gaurav and I spent 3 days at Bodhgaya and we come Mahabodhi temple now and then to spend our time. Sometimes filming it and sometimes meditating .
I will again say to come and experience this place who are search of answeres. Come with open heart and mind. Come and enjoy the wisdom of being nobodoy.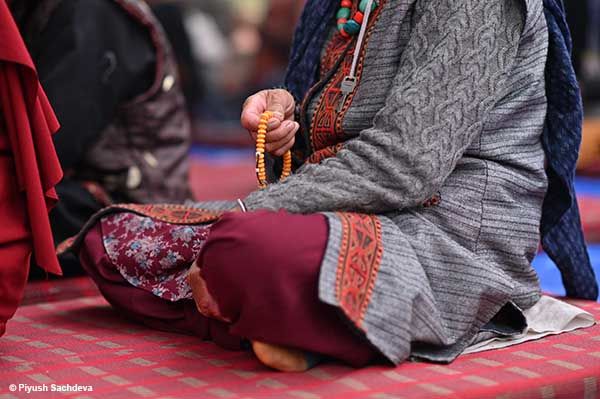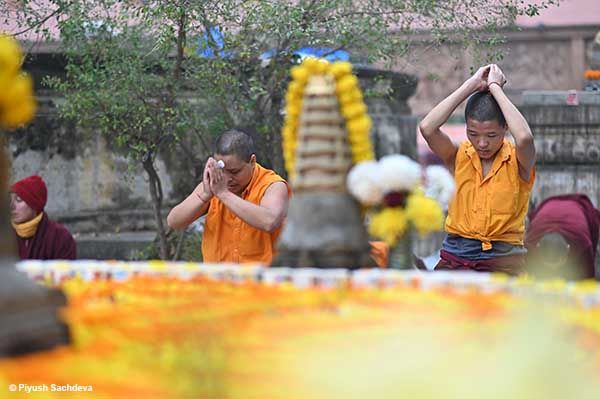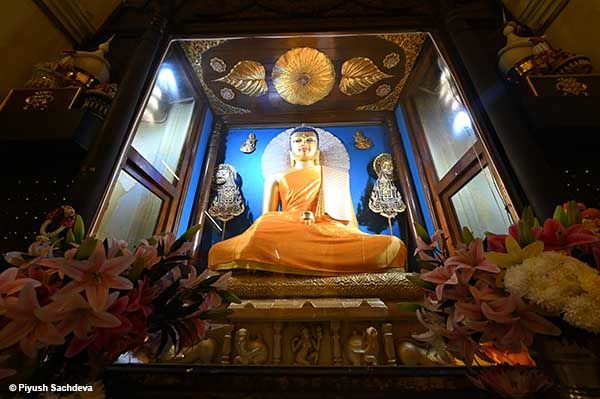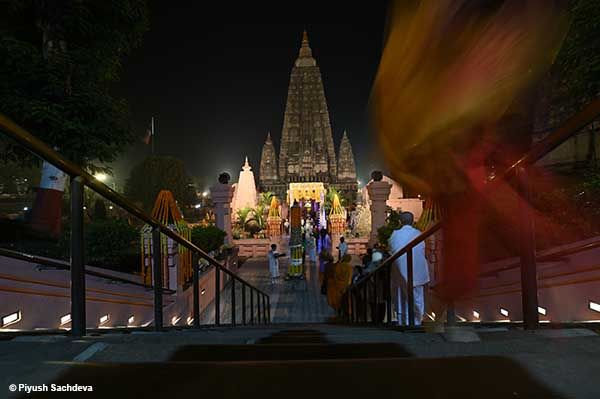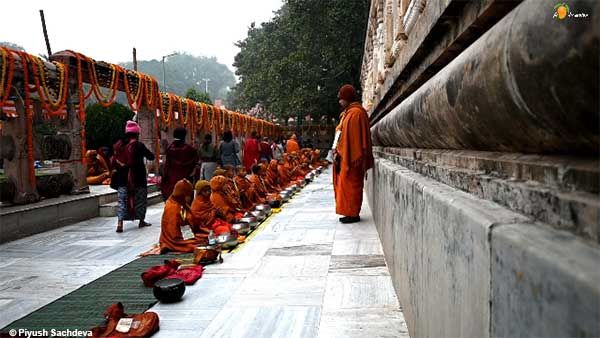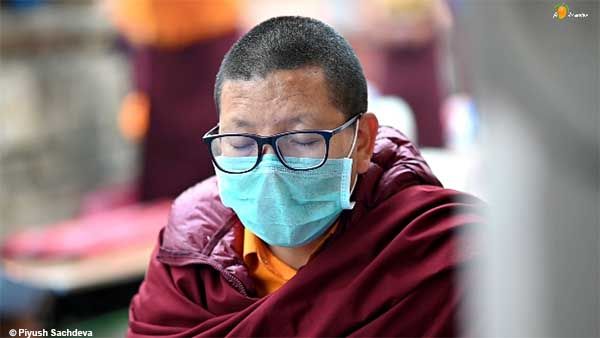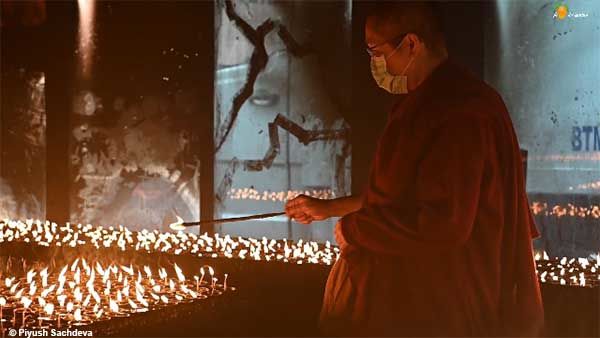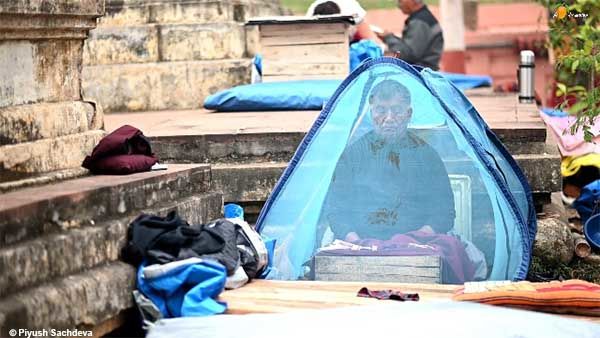 Message -
* Please don't litter. The more we keep clean our country the more we enjoy it.
* Avoid using Plastic bags and bottles.
* Make awareness to your circle as well.
Points to note
1.) How to reach Bodhgaya
Closest Airport is in Patna - Jay prakash Narayan airport. From their one can hire taxi or bus for Bodhgaya. Total distance from patna is roughly 125 km. Nearest railway station is at Gaya which is just 50 km far. You can also come from Varanasi but the distance is roughly 250km
2.) Best time to Visit
You started your journey to know yourself... Come anytime :) (ofcourse summers are really hot here and that is from April to June)
3.) Best way to see Bodhgaya
Take tuktuk or hire taxi to see all sites here
4.) Sites to see in Bodhgaya
a) Mahabodhi temple
b) Sujata temple
c) Sujata Kuti
d) Temples and monasteries
e) 80 feet Sitting Buddha statue
So this was all about Bodhgaya, see you in my next blog very soon. If you liked the video, than please subscribe the channel and if you have any query, feel free to contact me anytime :)