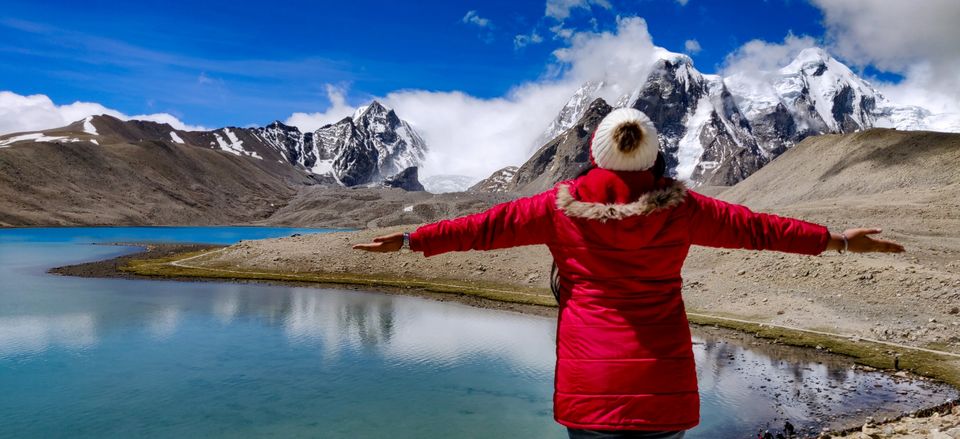 Glittering glacial lakes, waterfalls at every turn, beautiful Himalayan hamlets, quiet monastery towns, mountains so big that head needs to pop out of car window to look at and scenic drives on some of the worst roads made our trip to Sikkim an adventure we girls will never forget.
Here are 8 days in Sikkim as we experienced.
Day 1 : Reach Gangtok and relax
Land in Bagdogra and head to Gangtok. You can get shared/full cabs from just outside the airport. Talk to driver & specify to drop you till hotel, as some of the shared cabs drop only till specific spot from where you need take different transport to the hotel.
We stayed at Yangthang Heritage hotel in Gangtok. Nice hotel which is just 5 min walk from MG market. Try to book hotels without breakfast, as you will leave for all sightseeing early in the morning.
Imp Note: Once you reach Gangtok, first thing to take care of is to book all your upcoming sightseeing as places need permit to enter. Talk to your hotel or any registered travel agent on MG marg to book your trip. Travel agents will take care of permit once you submit passport size photos and ID proof. You need to book by afternoon to go for trip next day or else you will loose 1 day in Gangtok.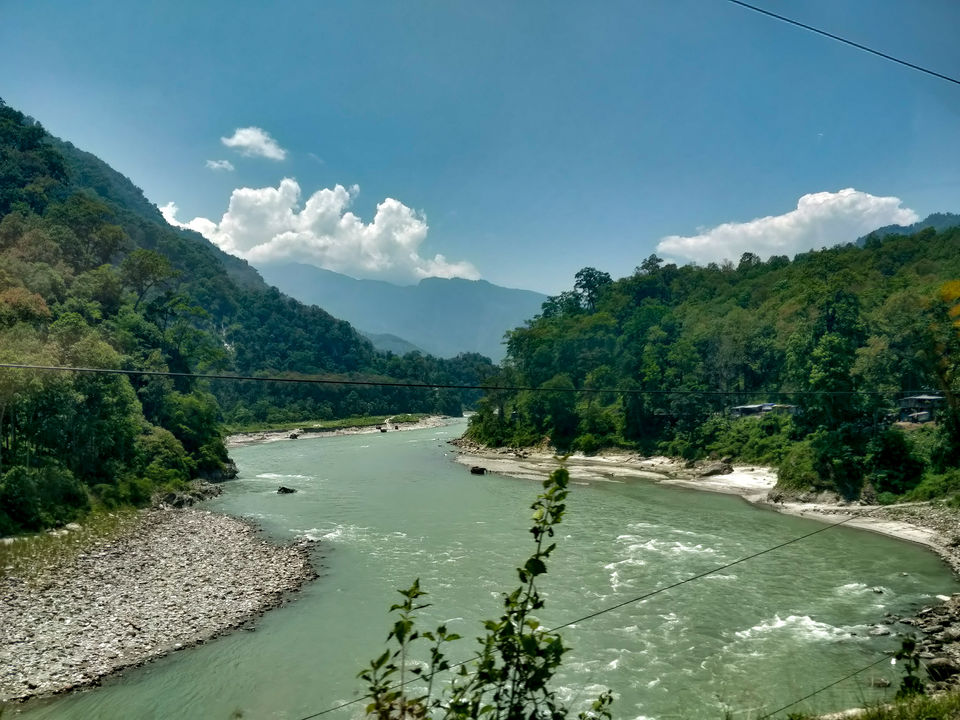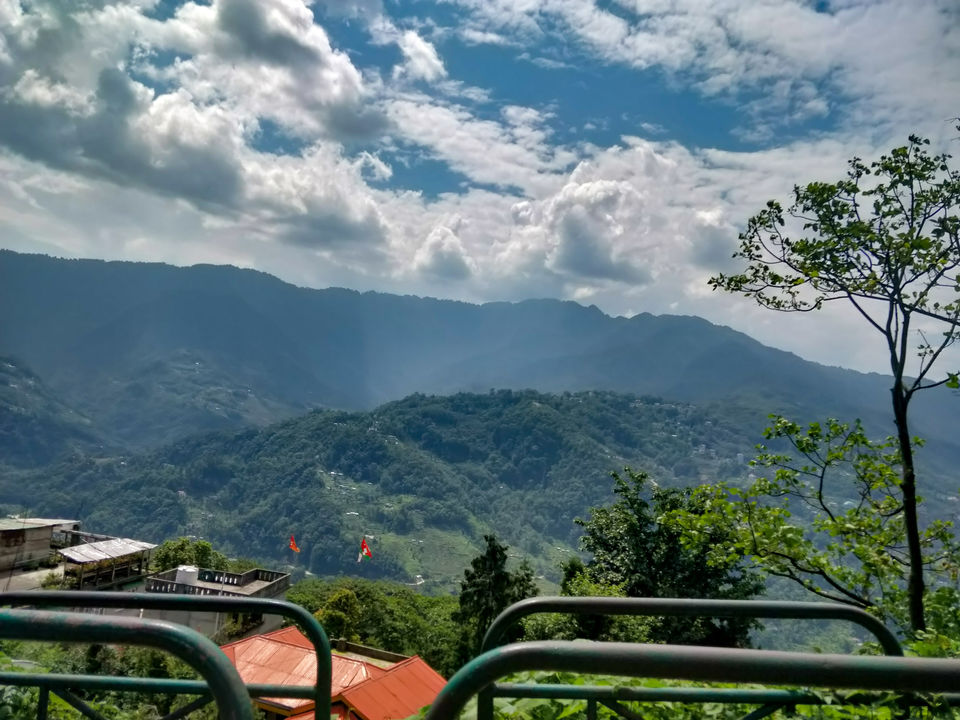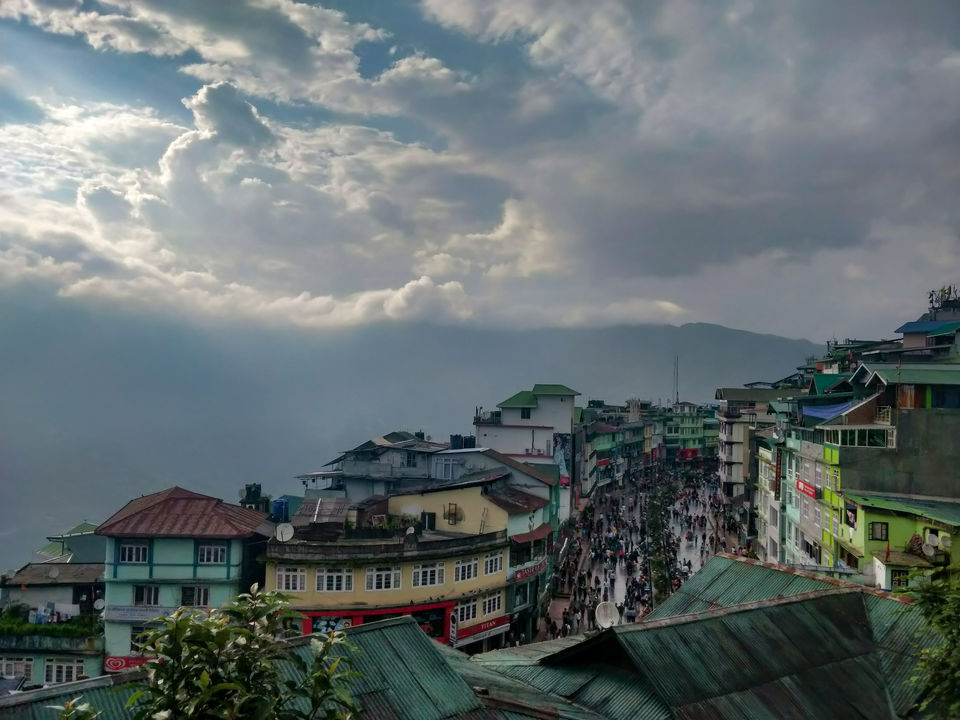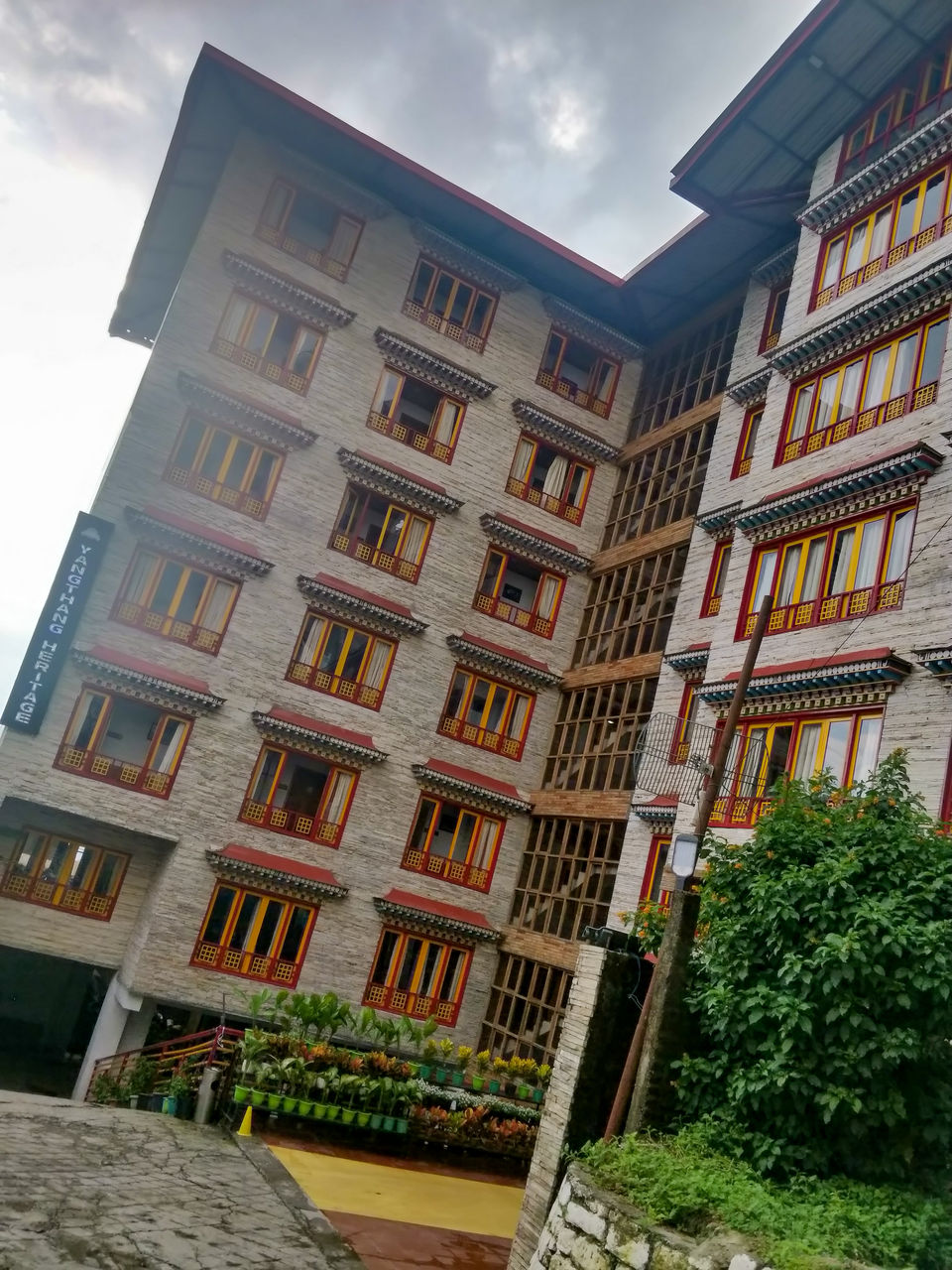 Mumbai to Bagdogra: Return flight fare ₹13000 per person approx.
Full cab from Bagdogra airport to hotel in Gangtok: ₹3000 (we were group of 3). You can also go in share cabs which cost around 750 per person.
Day 2 : Changu/Tsongmo Lake - Baba mandir - Nathu la pass
Start early morning for sightseeing, so that you can be back by 3-4pm and get rest of the day to explore Gangtok.
Nathu La is a mountain pass in the Himalayas and is one of the three open trading border posts between China and India. You can even see chinese tourist on the other end due to its close proximity. Its so near that I even got "Welcome to China" SMS from my mobile operator! Height of Nathu la pass is 14140 ft so some people might face issue which climbing stairs due to lack of oxygen. So keep slow.
Baba mandir - Memorial & temple honoring Indian army soldier, folk hero & saint Baba Harbhajan Singh. Do read the history when you are there its pretty interesting.
Changu/Tsongmo Lake - Its a beautiful lake just 40km far from Gangtok. It freezes in winters. We went in June so it was not frozen yet the beauty did not fade.
Imp Note: Keep camphor with you to smell when you find difficulty in breathing at Nathu la pass due to less oxygen. It works like miracle.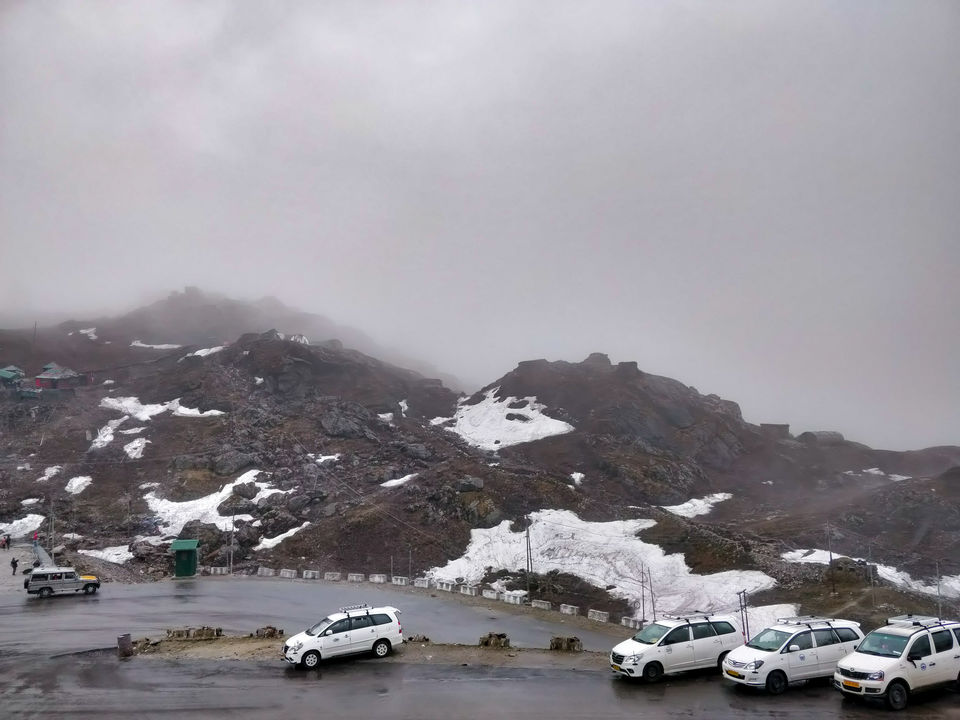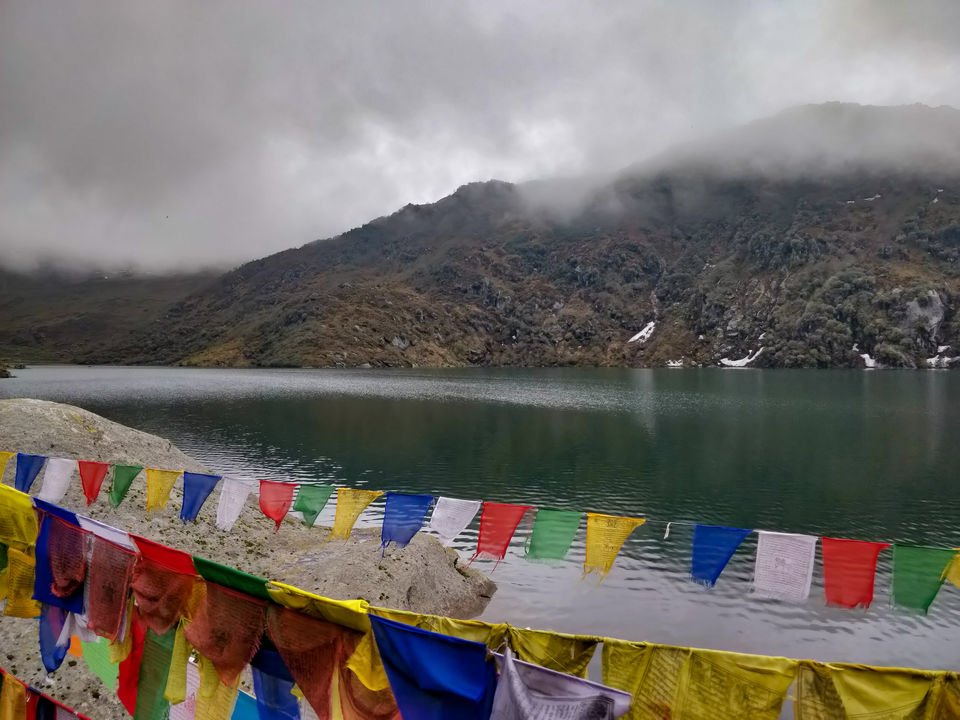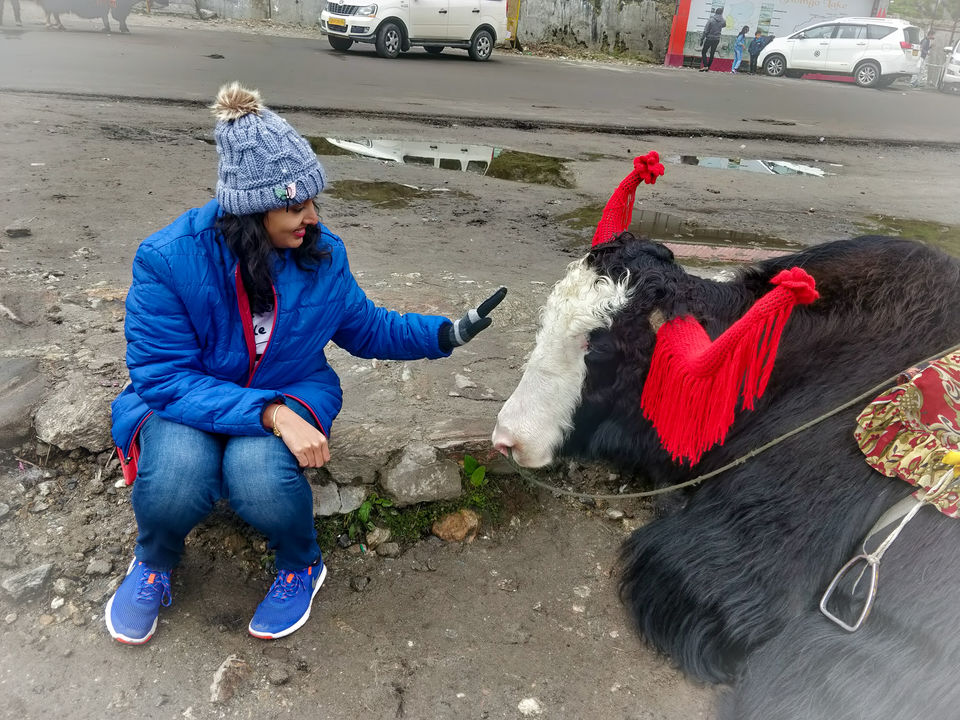 Once back from sightseeing spend some time at MG marg trying different type of momo, rolls, Thukpa or even some delicious bengali sweets.
Day sightseeing can be booked from ₹3500 to ₹5000 depending on which car you prefer. Small cars like WagonR cost less and Xylo/Innova cost more.

Day 3 : Drive to Lachen
Check out from hotel in Gangtok and drive to Lachen. Although the distance to Lachen is 107km it takes around 6 to 7 hours to drive. There are also some amazing view points and water falls (esp Naga water falls) on the way. We left from Gangtok around 11am and reached Lachen at 7.30 pm as we stopped at all view points to enjoy the nature and to click pictures!
Lachen is a beautiful Himalayan hamlet in North Sikkim which is at height of 9000ft. This is the place to acclimatize to high altitudes before going ahead to Gurudongmar lake. We stayed here at home stay booked by our tour agent as part of entire Gurudongmar trip package. Lachen does not have fancy hotels most of the stays are like home stay.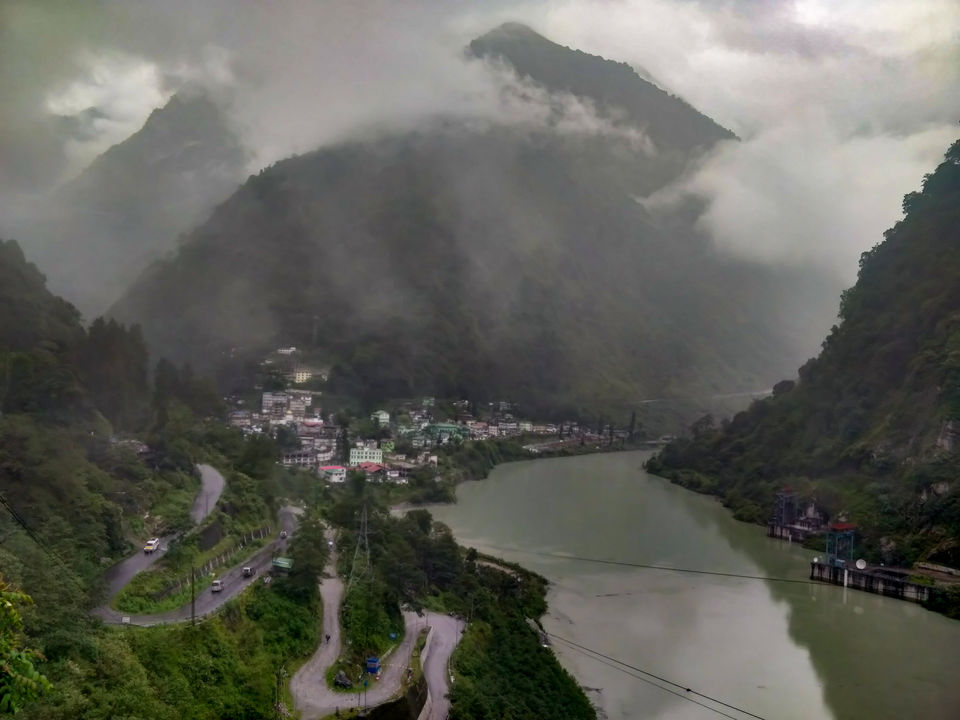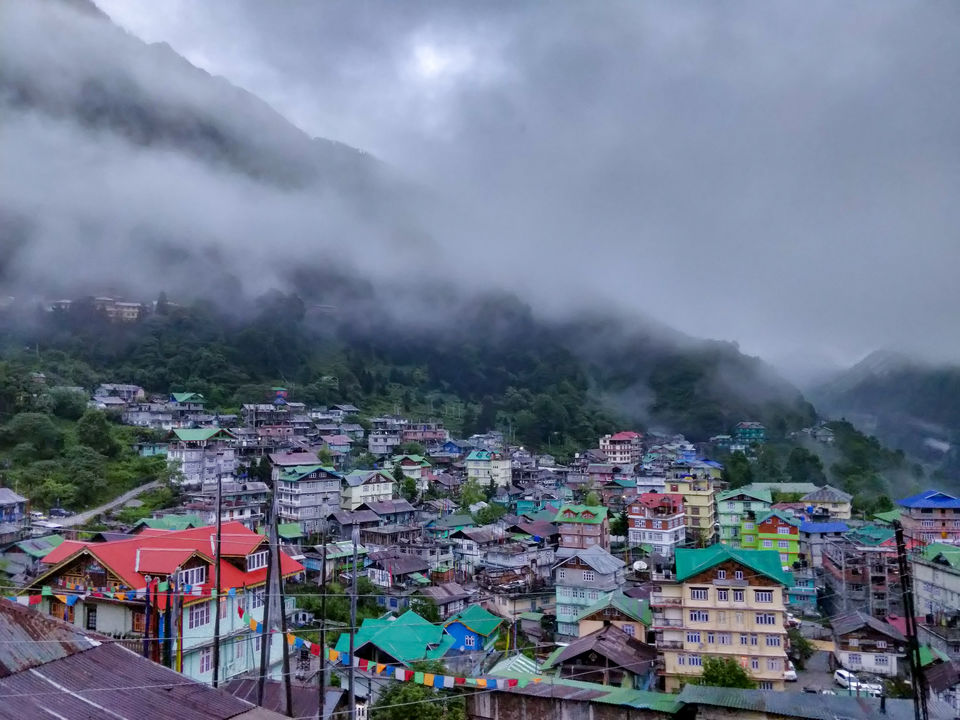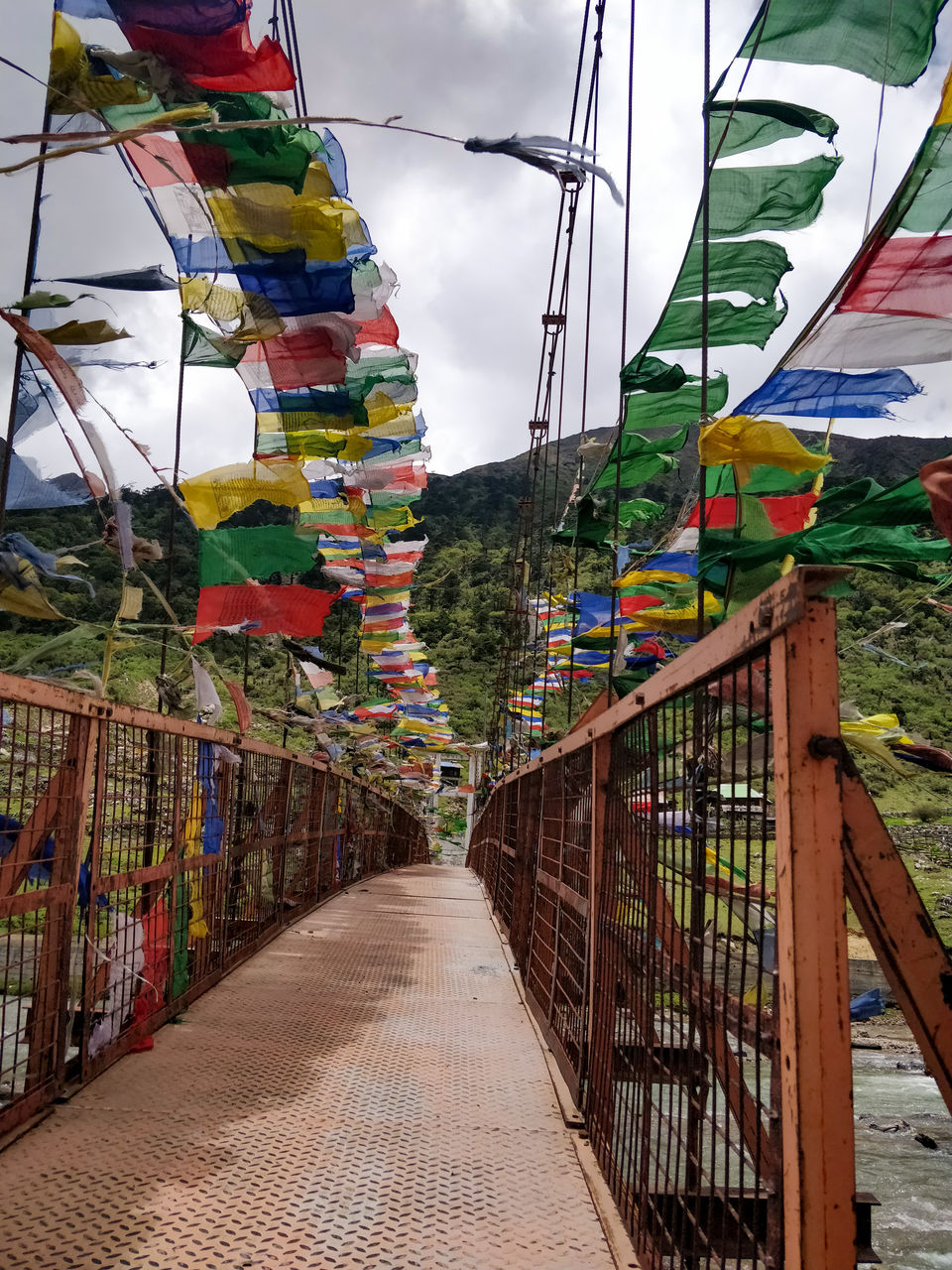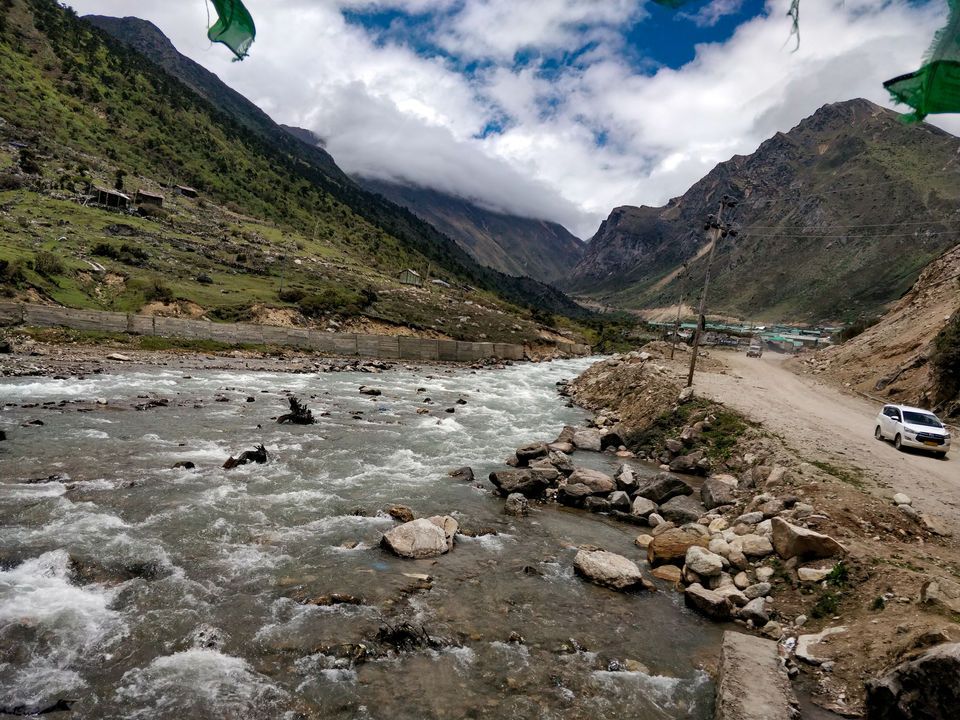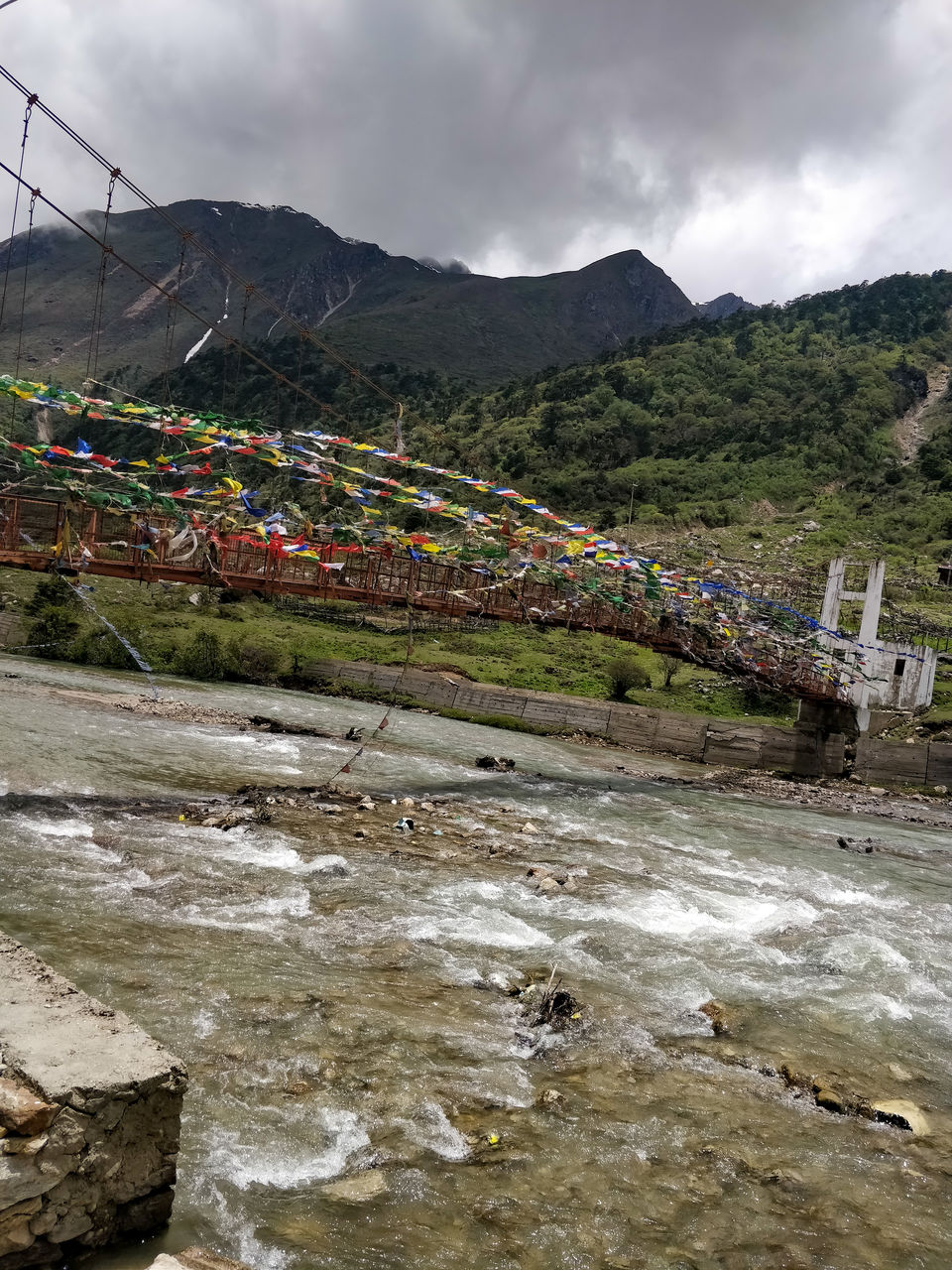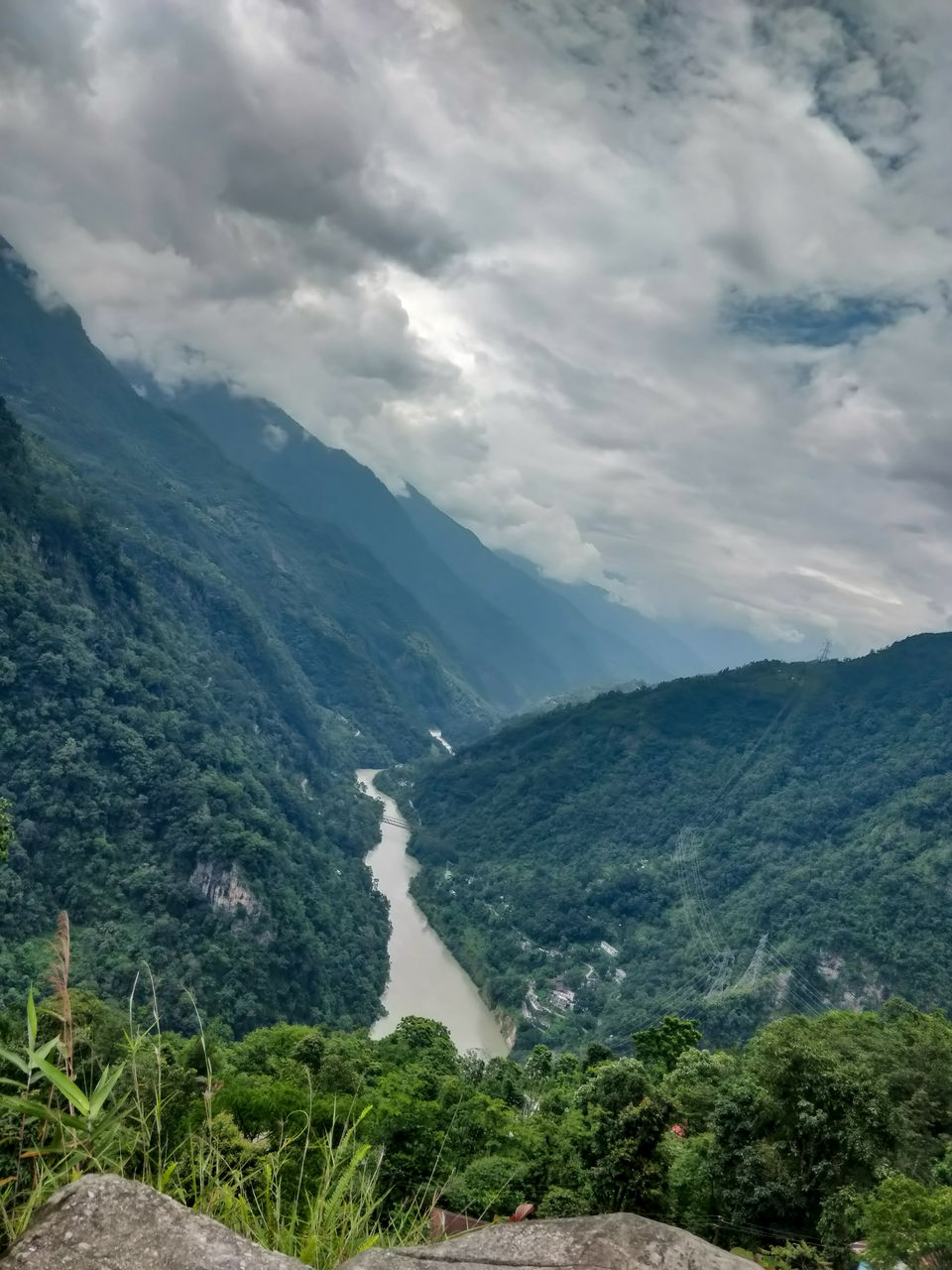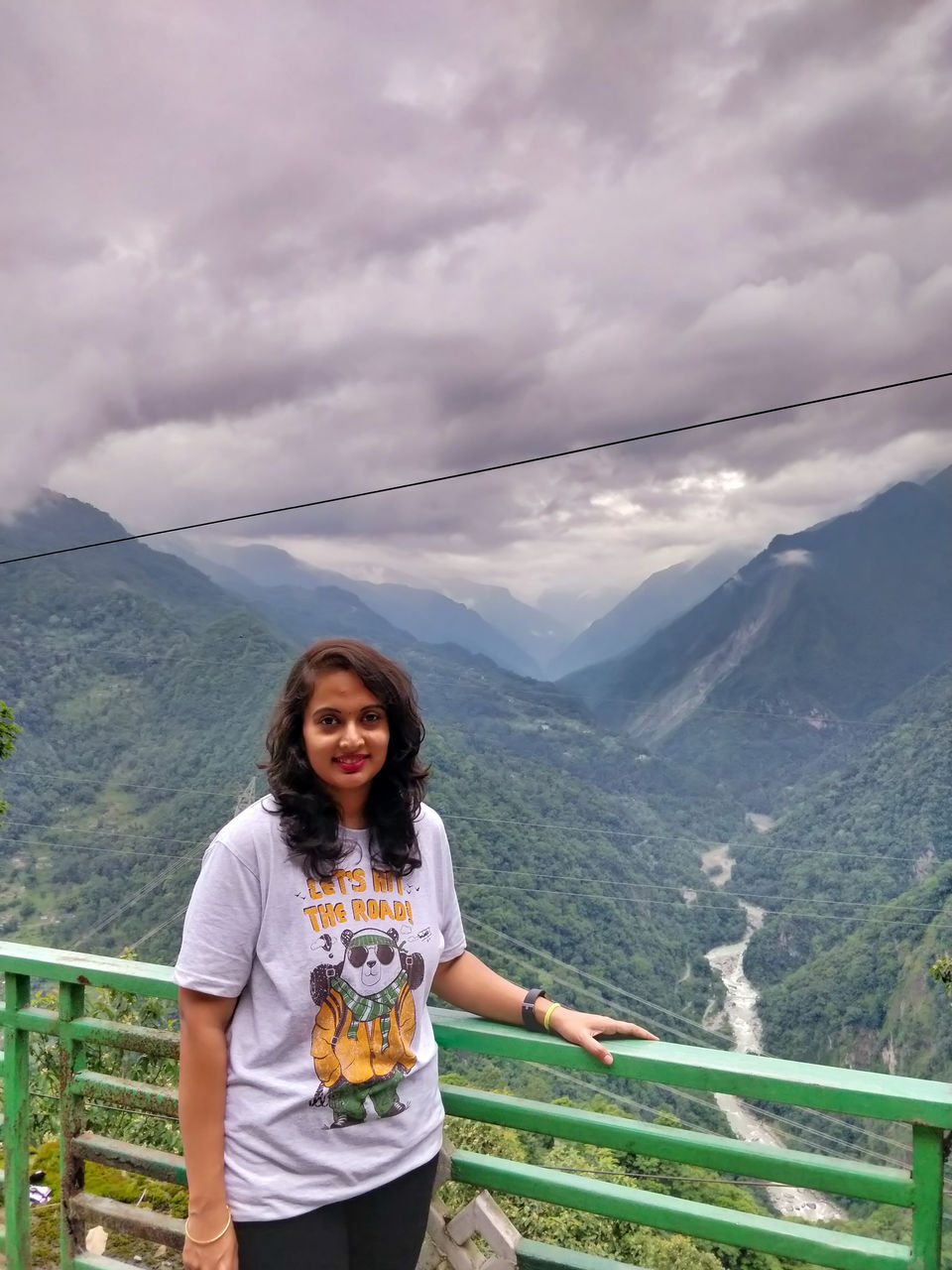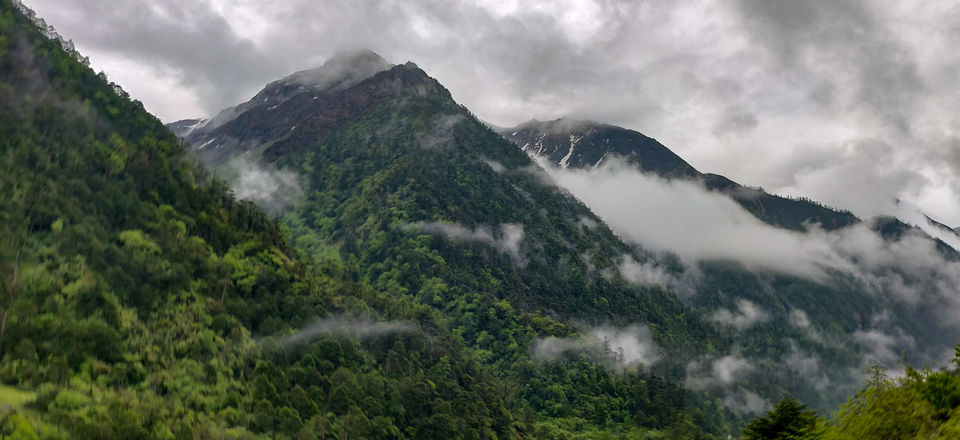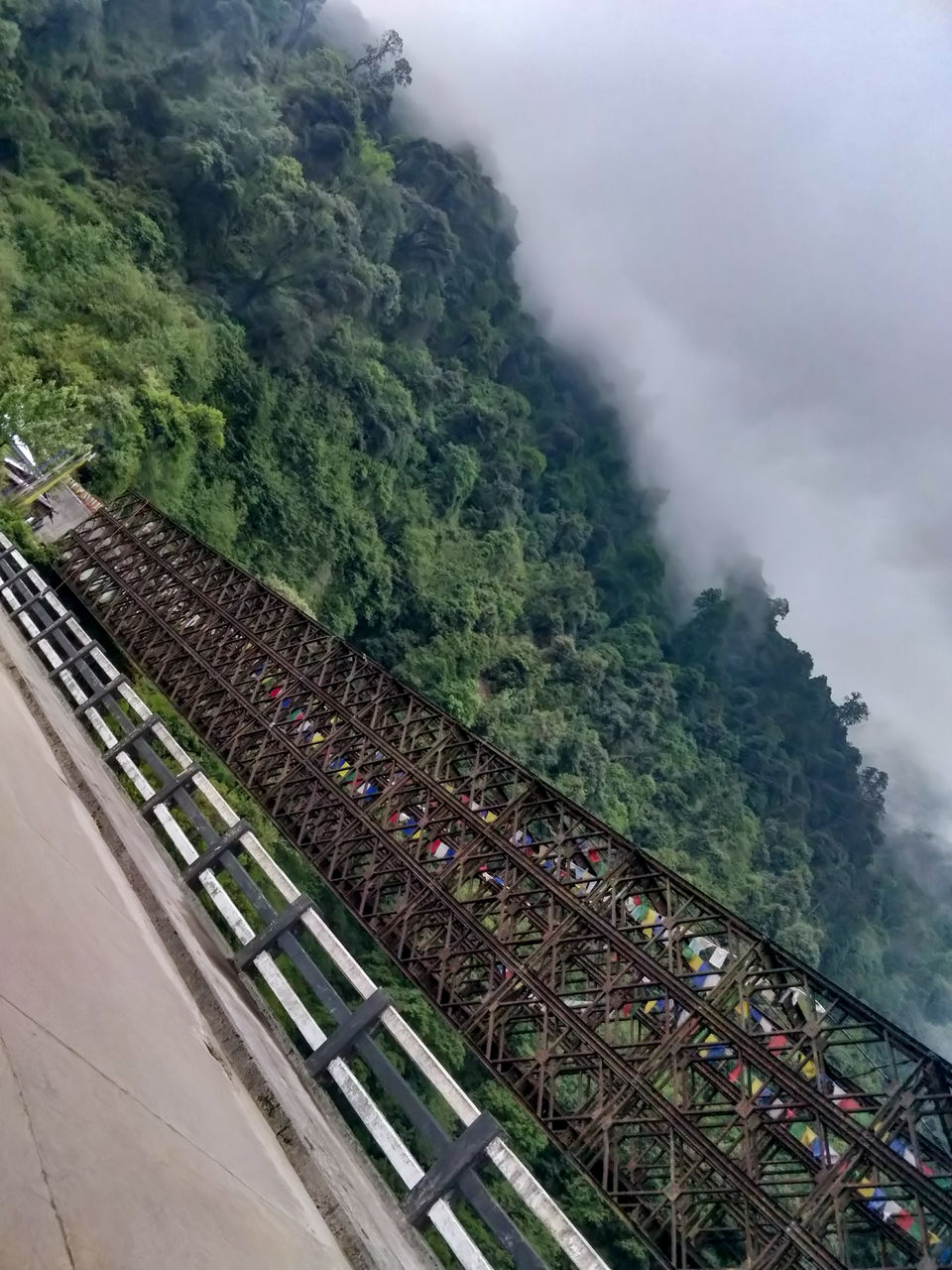 Special mention to our driver Tashi bhaiyya, who was the best person and took care of us. He made our hectic 3 days of travel easier with his stories and jokes! We made a great friend in Sikkim, that's him :-) Thank you so much Tashi bhaiyya.

Day 4 : The ultra beautiful Gurudongmar Lake
Start as early as at 5am to reach lake by 9am as the climatic conditions near the lake might get worst after 11.30am because of high altitude. We need to show our permit at Thangu valley check post. Foreign nationals are not allowed after this point. Only Indians are allowed, that's why we need ILP(Inner Line Permit) to cross Thangu Valley. The road conditions are not good that's the reason it takes around 4hours to drive 66km from Lachen. But the beauty along the drive makes you forget about the roads completely.

Gurudongmar Lake is one of the highest lakes in the world, located at an altitude of 17,800 ft which is fed by the glaciers. This is one of the most beautiful places I have ever seen. It is considered sacred by Buddhists, Sikhs and Hindus. In winters the lake is frozen but luckily when we went it was not and we could see the heavenly lake in its true colors. It is also one of the sources to Teesta river, the river which we can see all along the drive in Sikkim.
Imp Note: As the lake is at very high altitude most have difficulty in breathing and high altitude sickness/acute mountain sickness. There is a military check post at 15000ft where one can find portable oxygen cylinders. If you smoke, I would recommend to buy one. Keep eating Popcorn and smell Camphor. This can save you from sickness.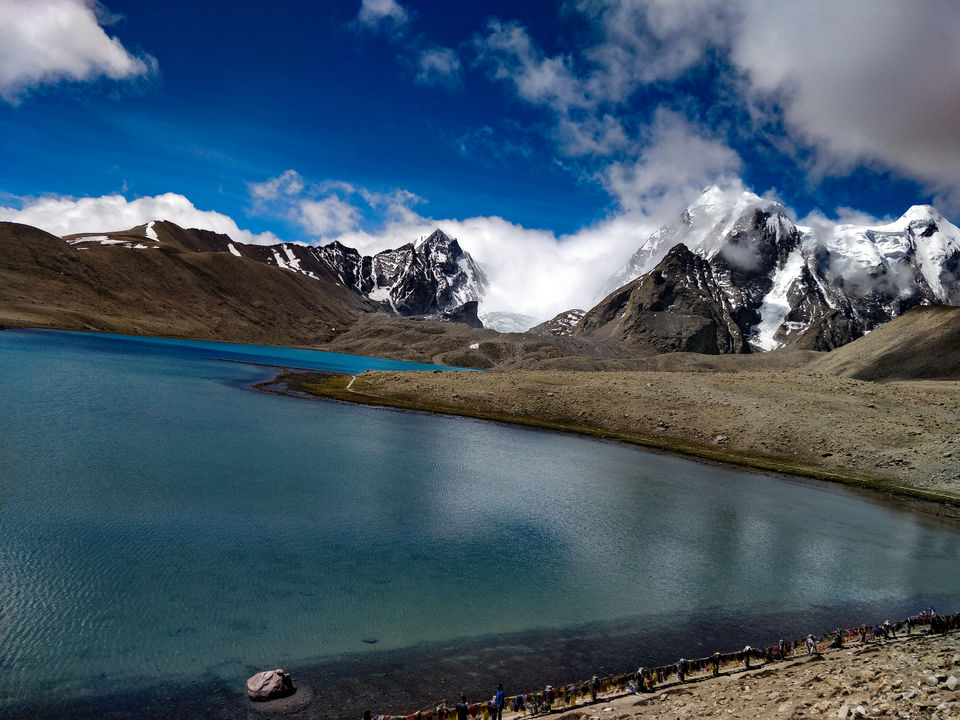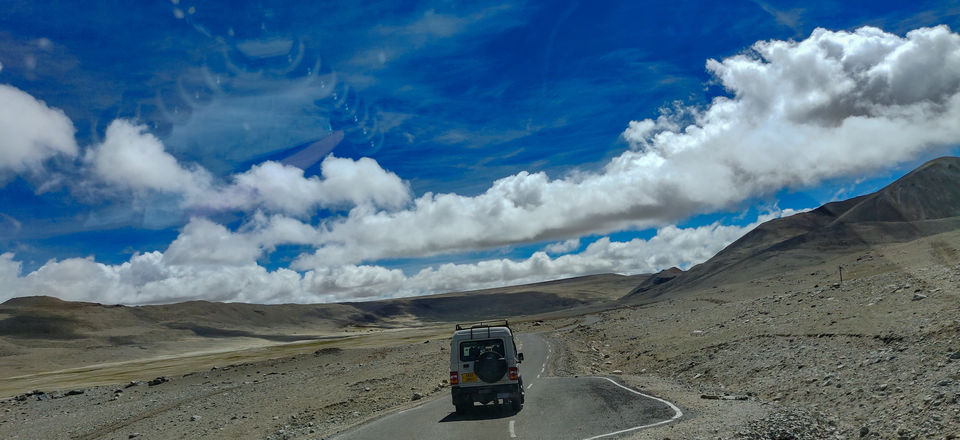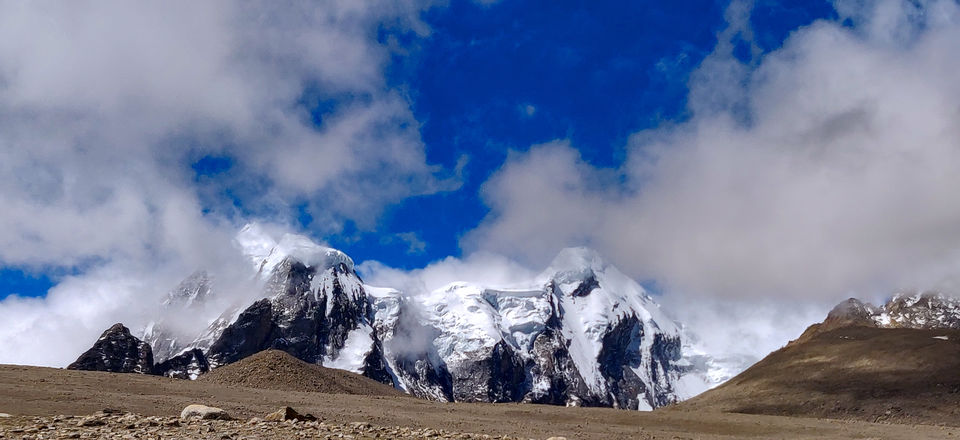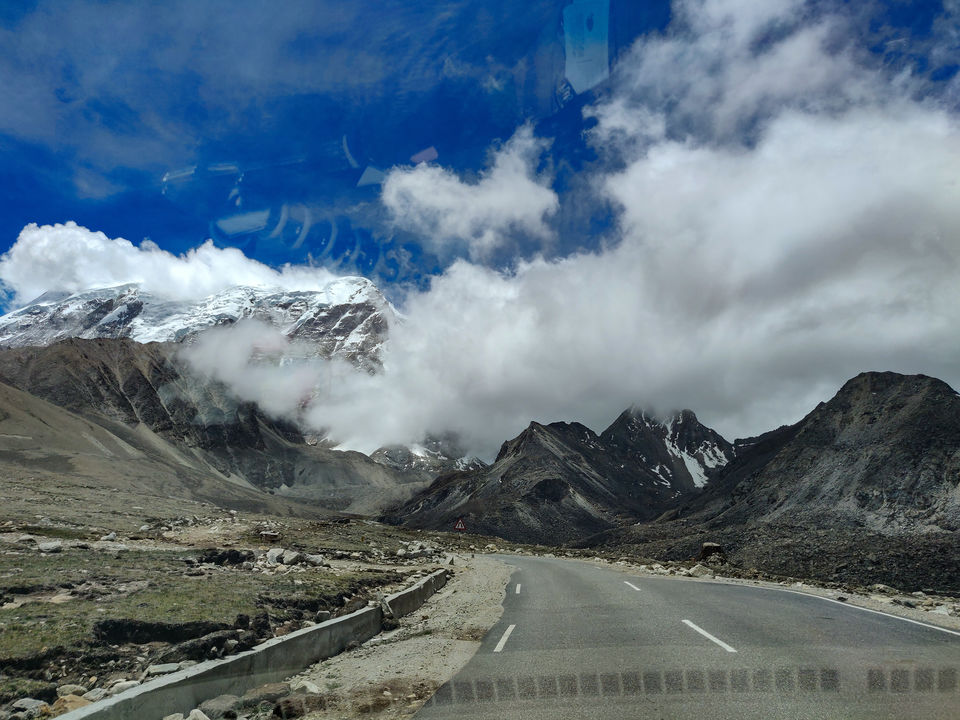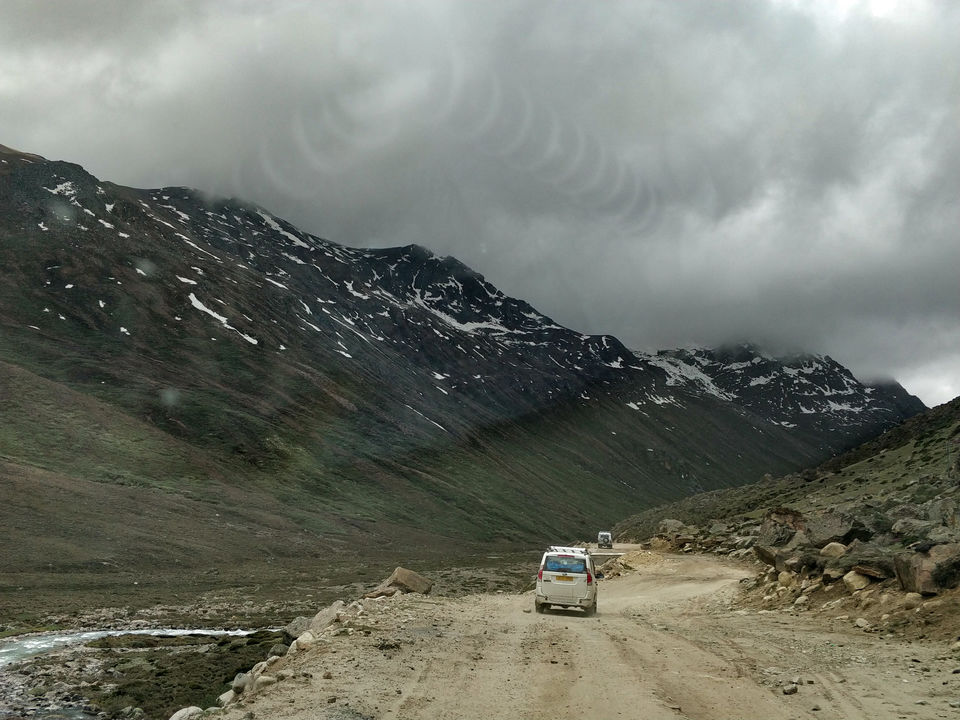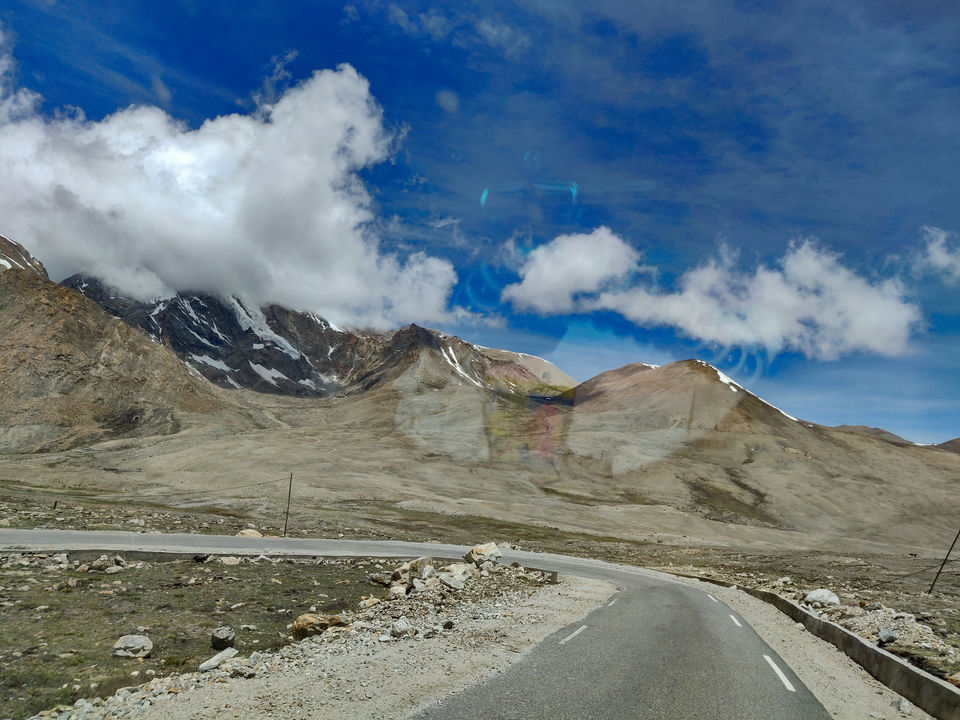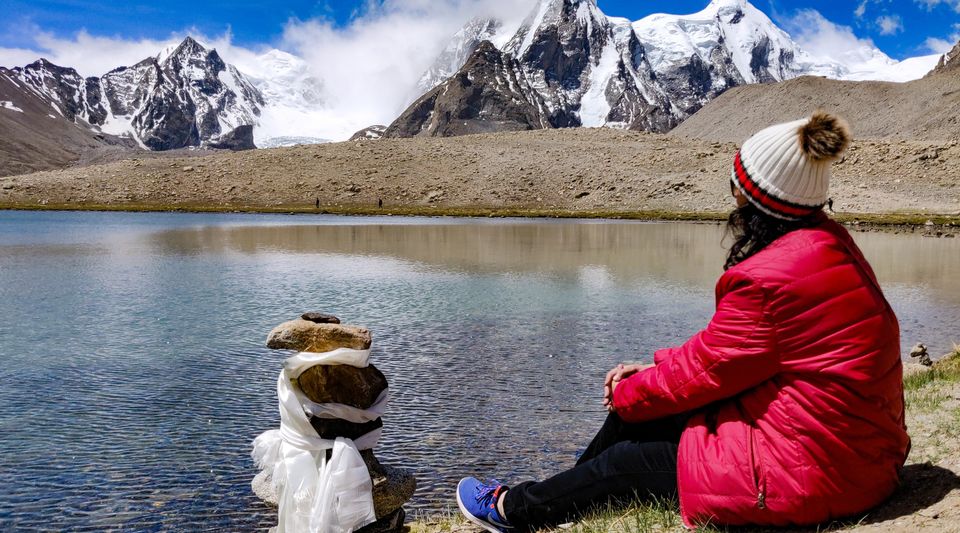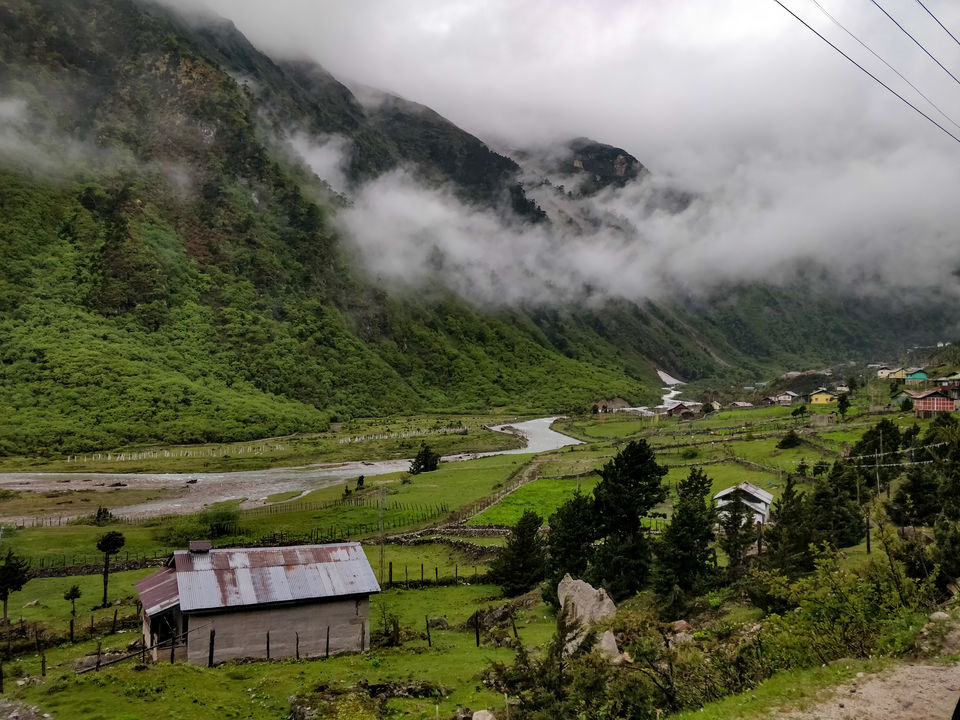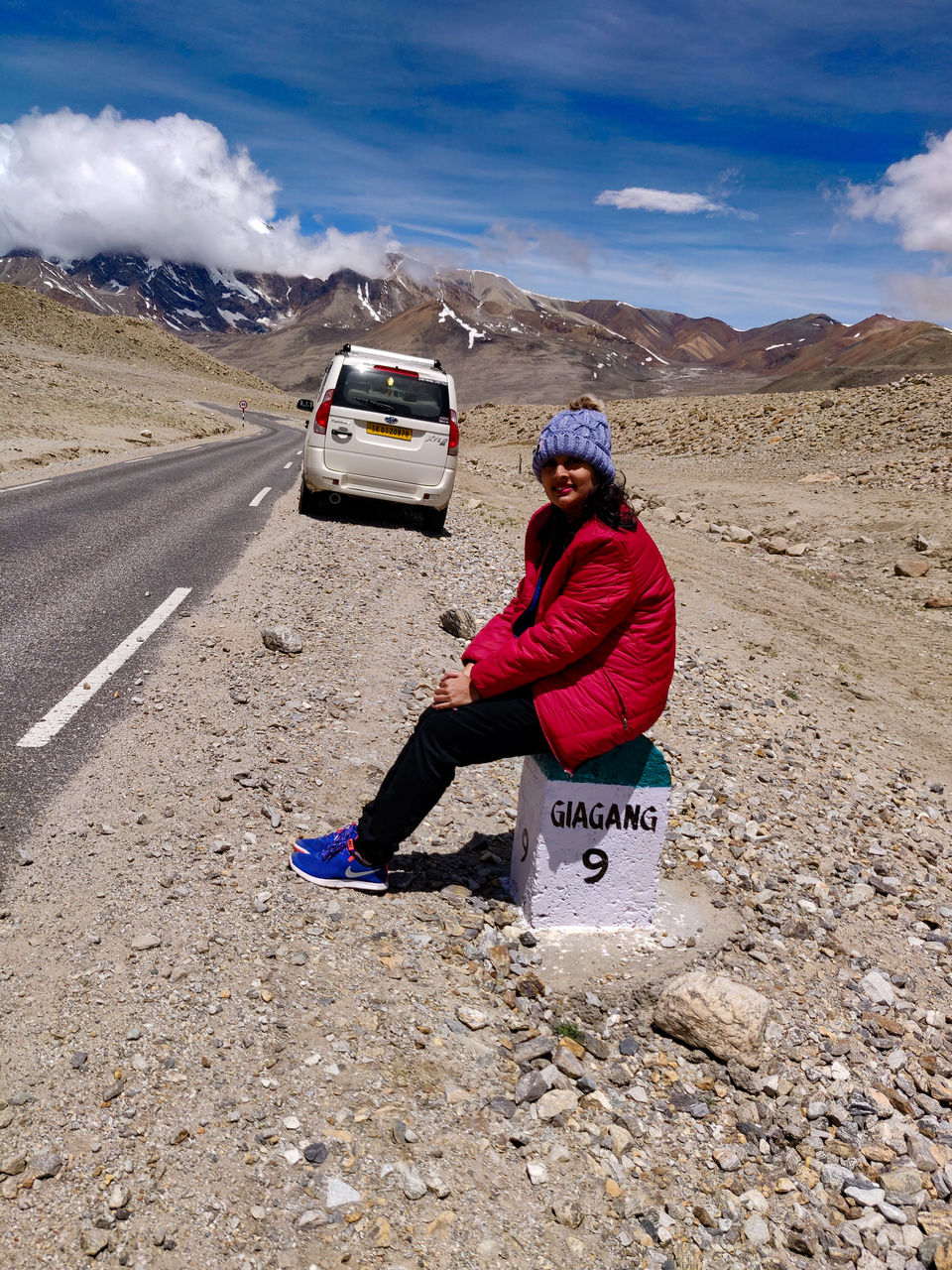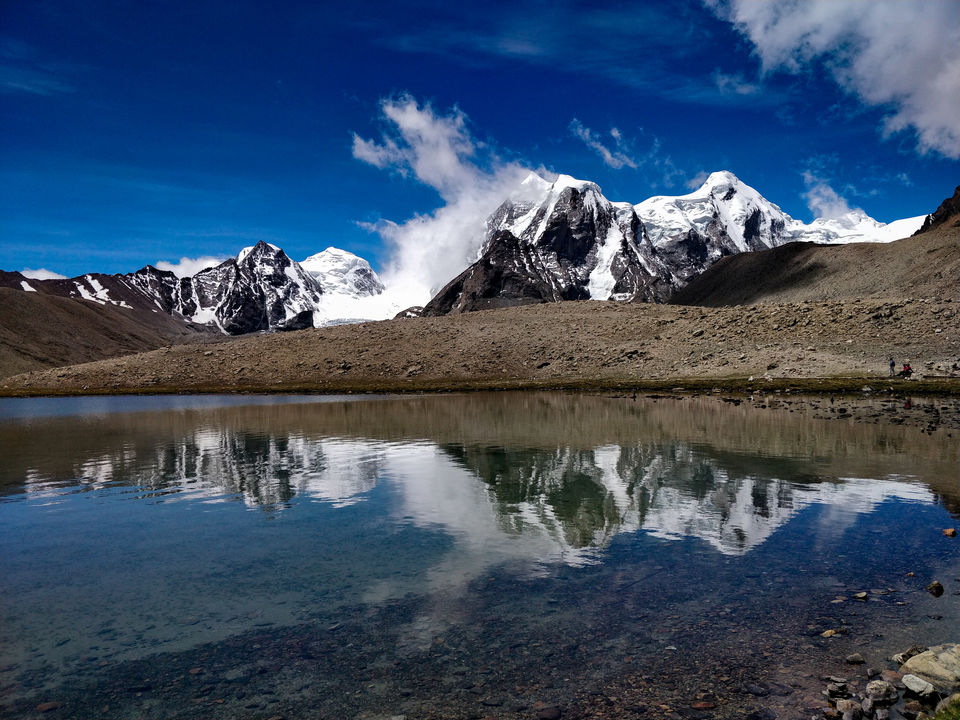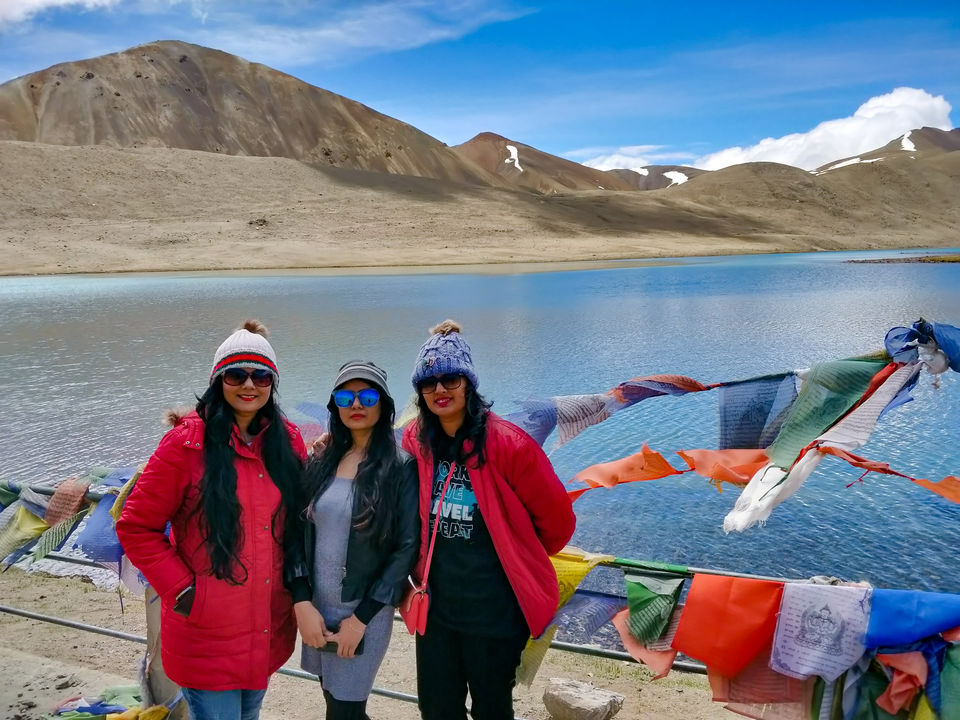 Your journey back from Gurudongmar Lake could be exhausting with all the additional work that your lungs have been doing in order to keep pace with the decreasing levels of oxygen in the air, will make you feel sleepy and groggy.
Return to Lachen by lunch time and enjoy the lunch with great views of Lachen. Post lunch leave to Gangtok and arrive at Gangtok by night. We stayed at Muscatel hotel this time in Gangtok.
Price for Gurudongmar trip (1 night 2 days inclusive of meals) private Xylo: around ₹20000 (we were 3 people). Small cars are not allowed for North sikkim package.
Day 5 : Day at leisure / Shopping / Exploring Gangtok
After tiring previous day, you deserve a day at leisure. Go around shopping in Gangtok, local sightseeing or treat yourself a dinner at one of the rooftop restaurants with great views.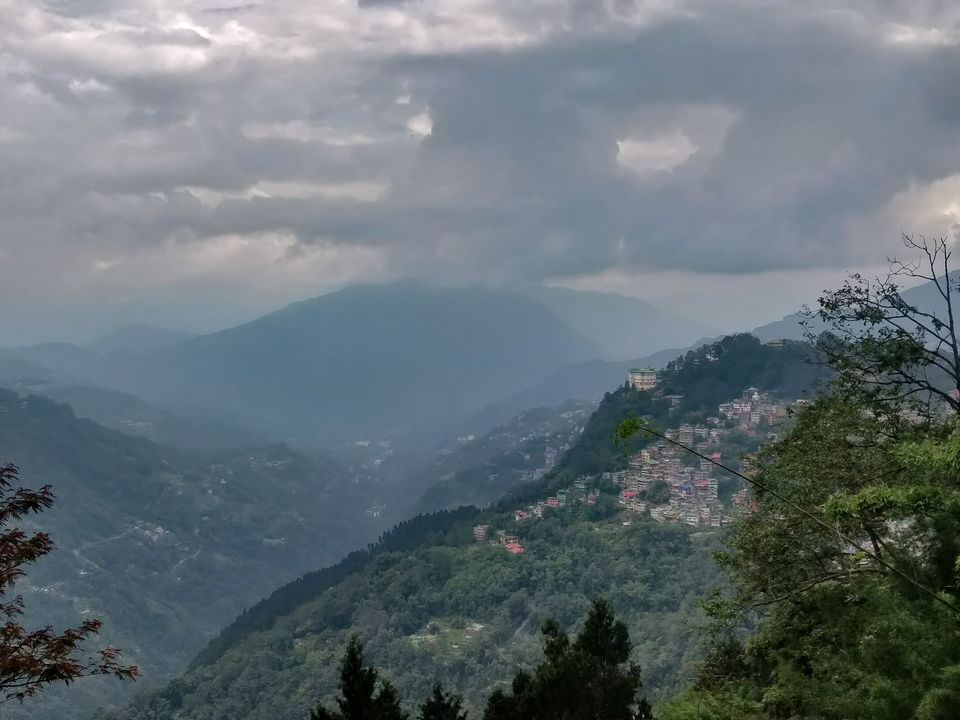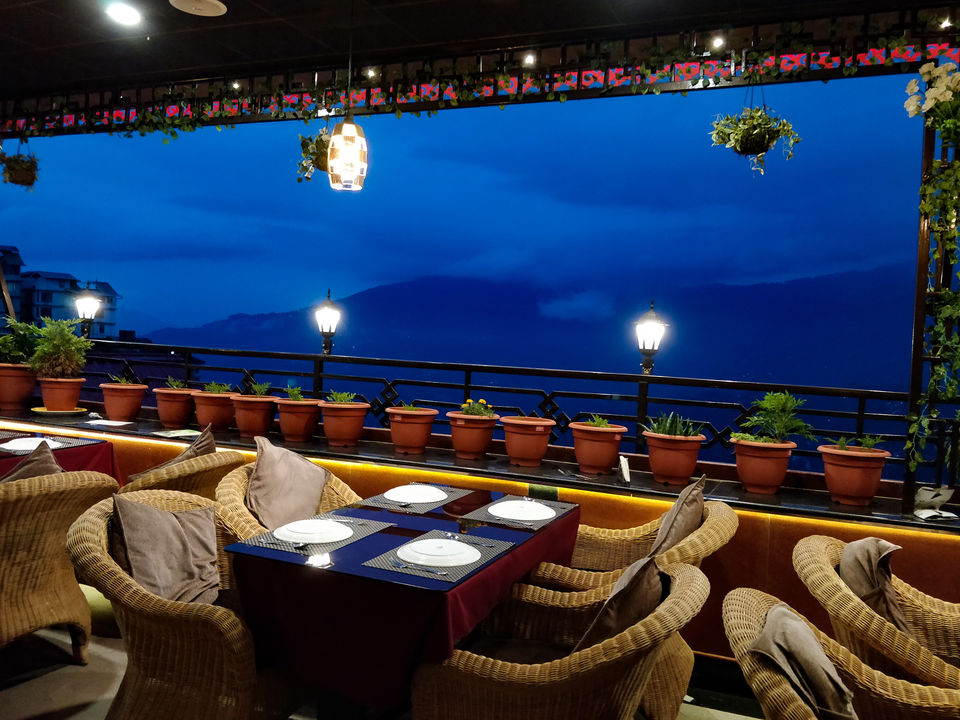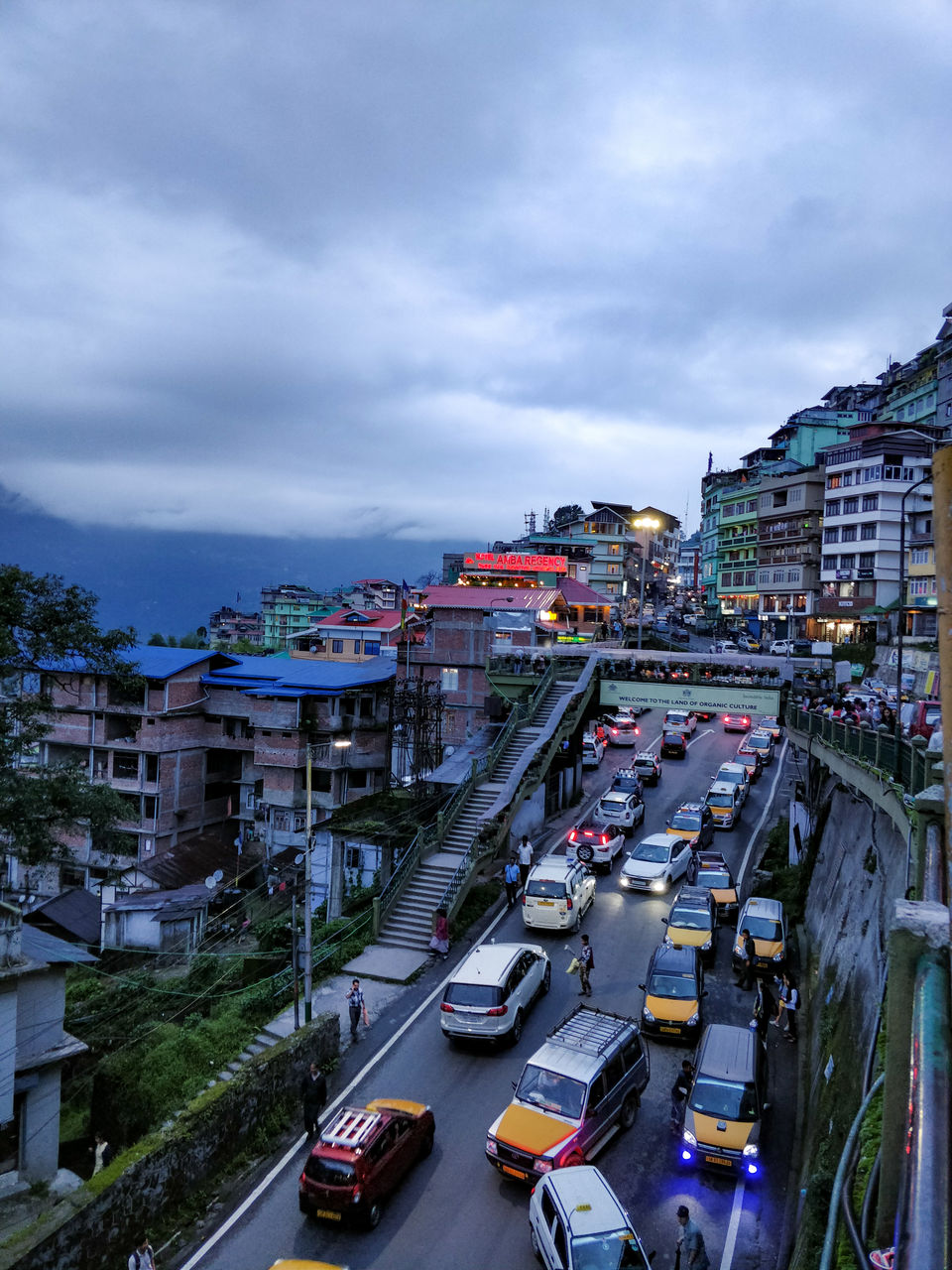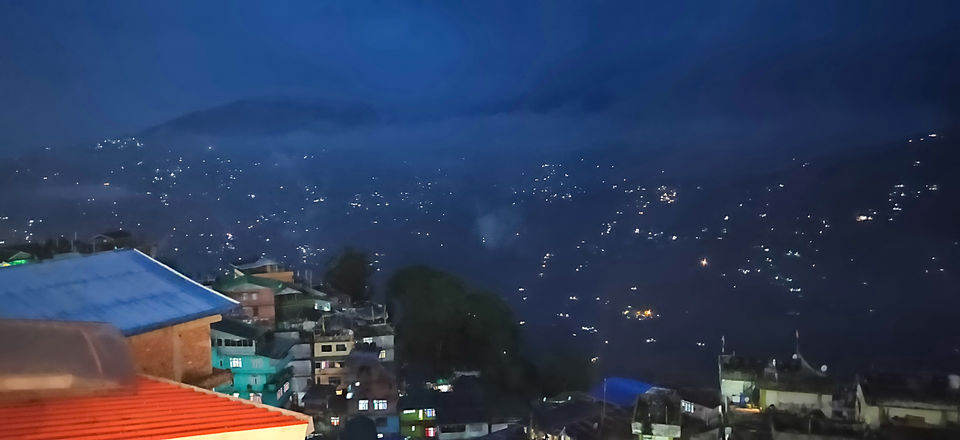 We booked cab to go to Kalimpong for next day from the hotel we stayed. Full cab costed us ₹3000.
Day 6 : Stay at luxurious resort with views all around in Kalimpong
We stayed at Sinclairs Retreat Kalimpong. Its a resort located literally at view point. Beautiful views all around and even rooms have valley view. We stayed here to relax and pamper ourselves at the end of this trip.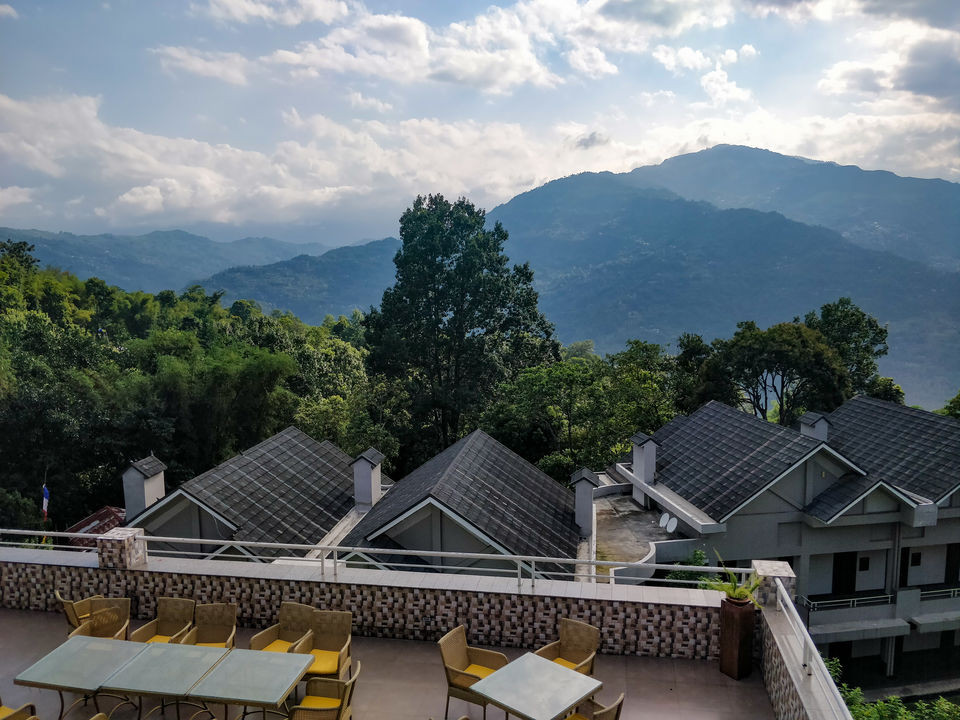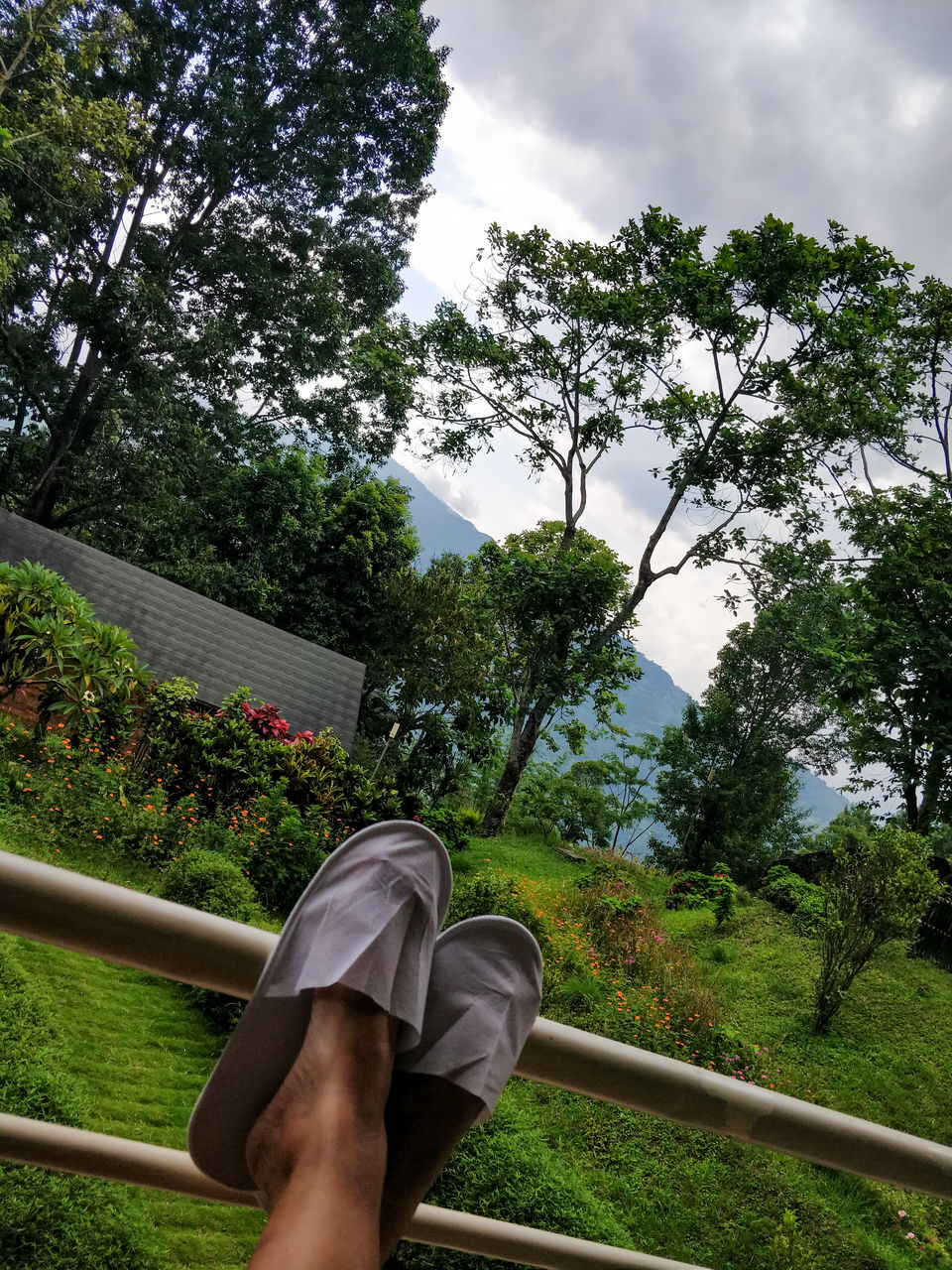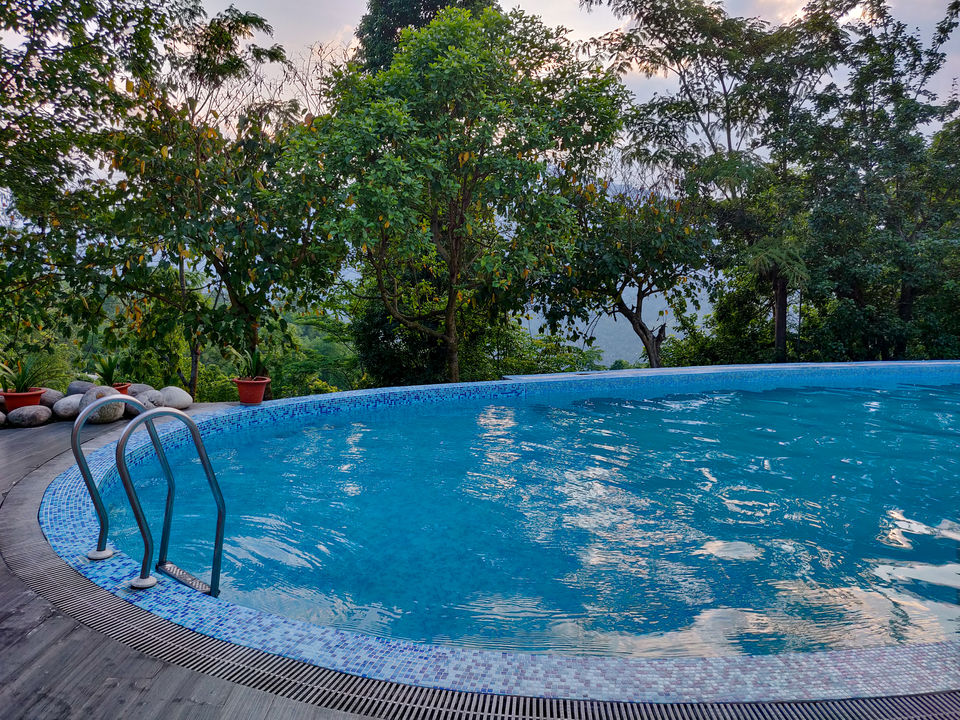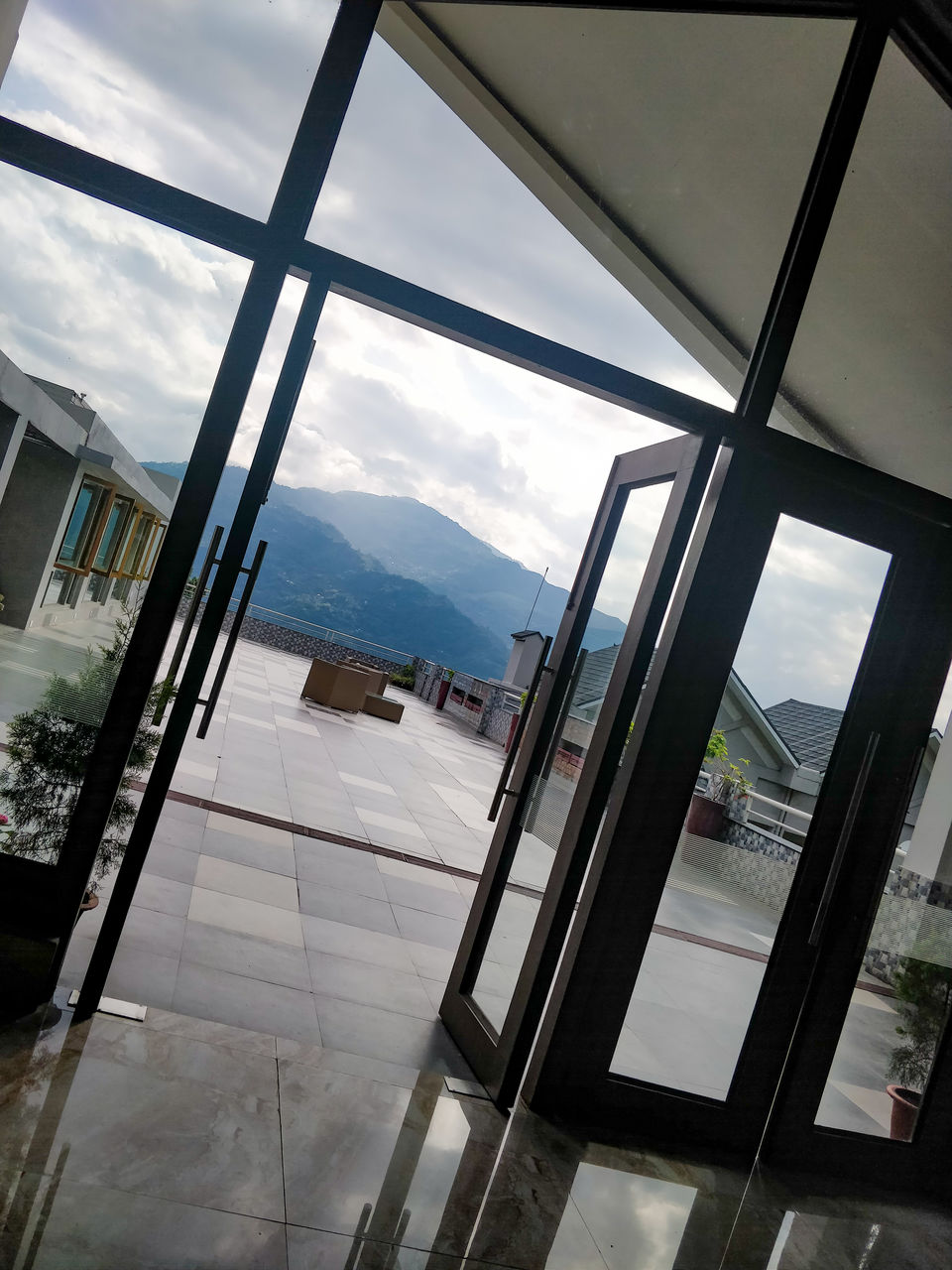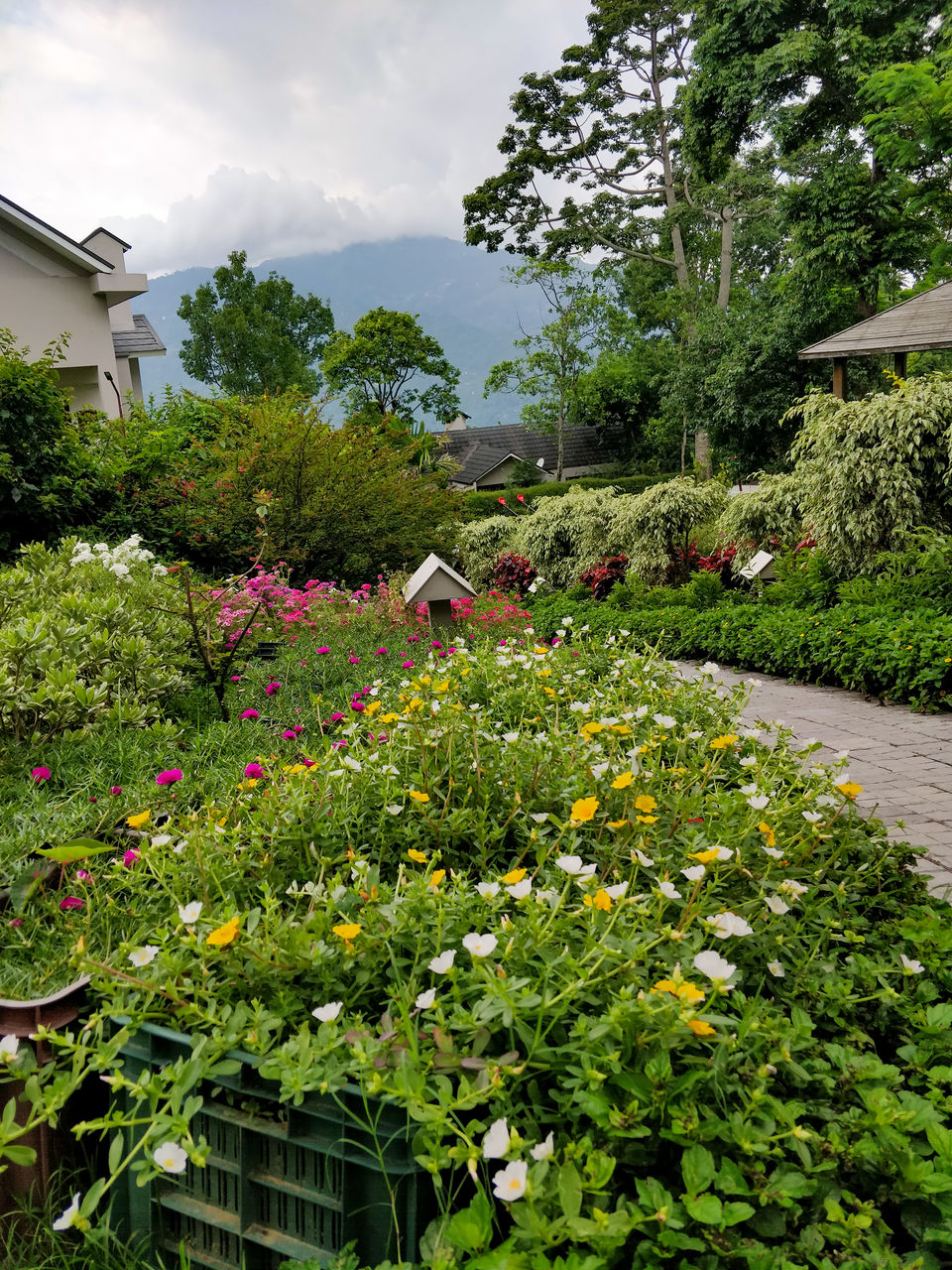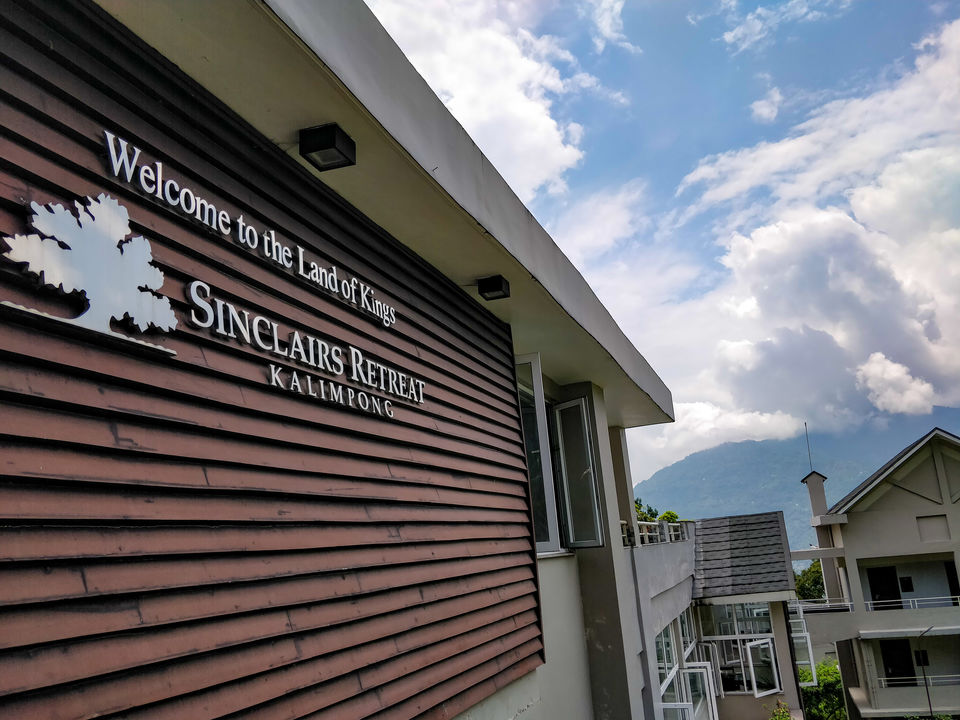 Day 7 : Kalimpong Sightseeing and Drive back to Bagdogra
Day sightseeing to places around Kalimpong like kanchenjunga view point, Zang Dhok Palri Phodang monastery, golf course. Also some of the best momos I have had till date. Drive back and stay at Orbit Bagdogra Hotel. Its a good hotel near to airport to stay when you have early morning flights to take.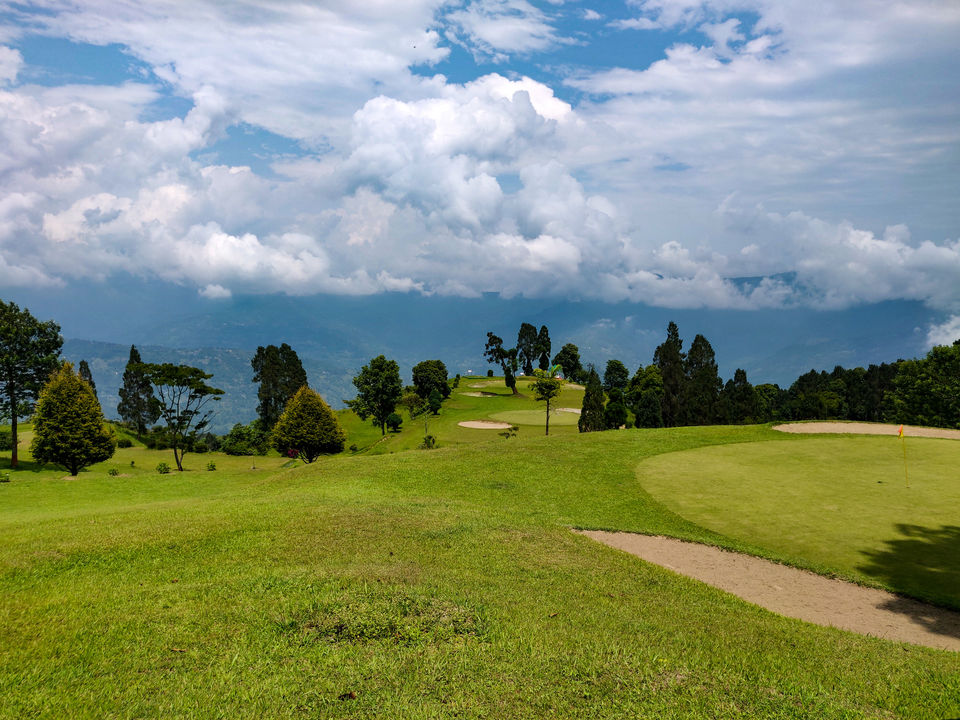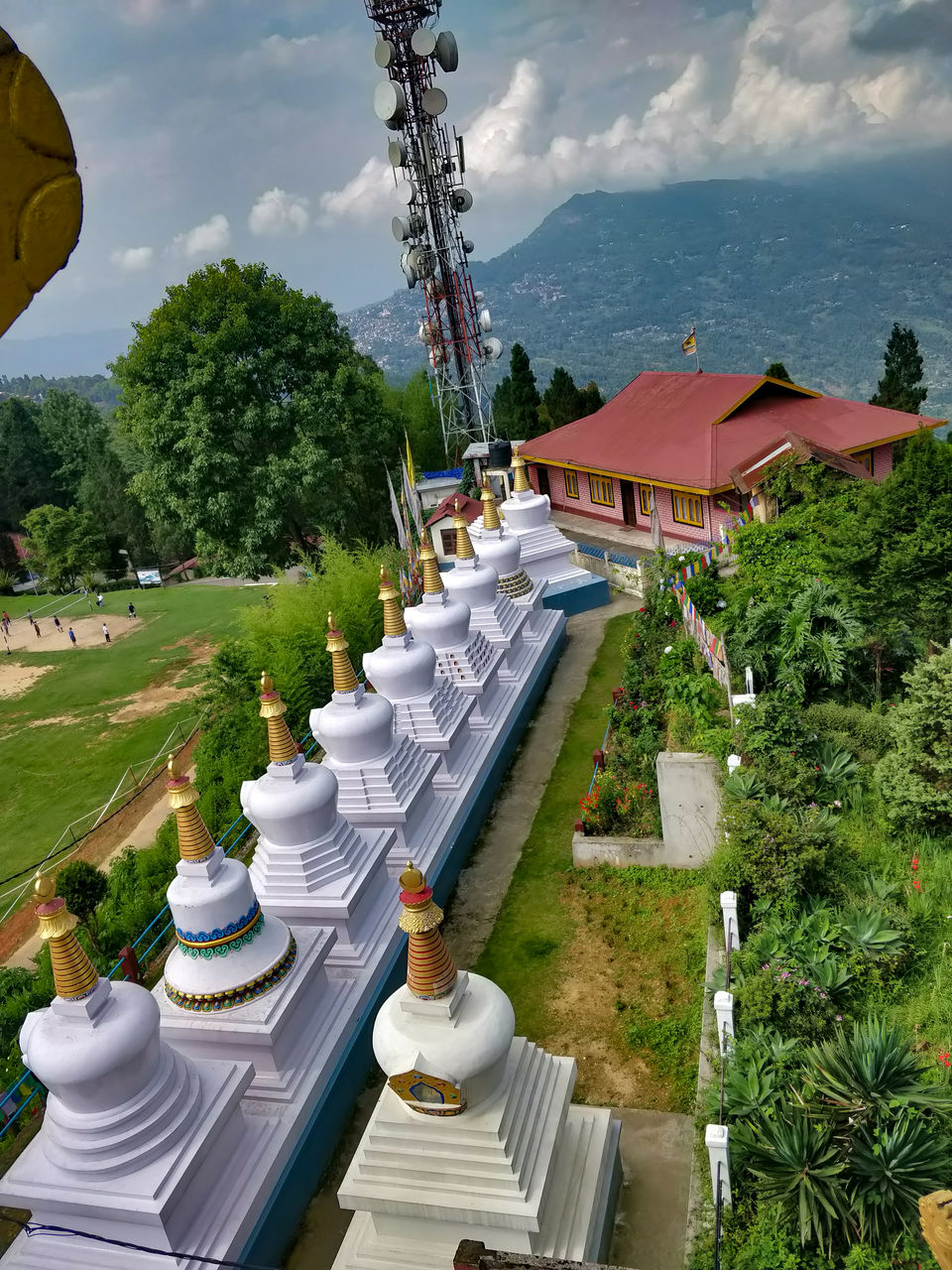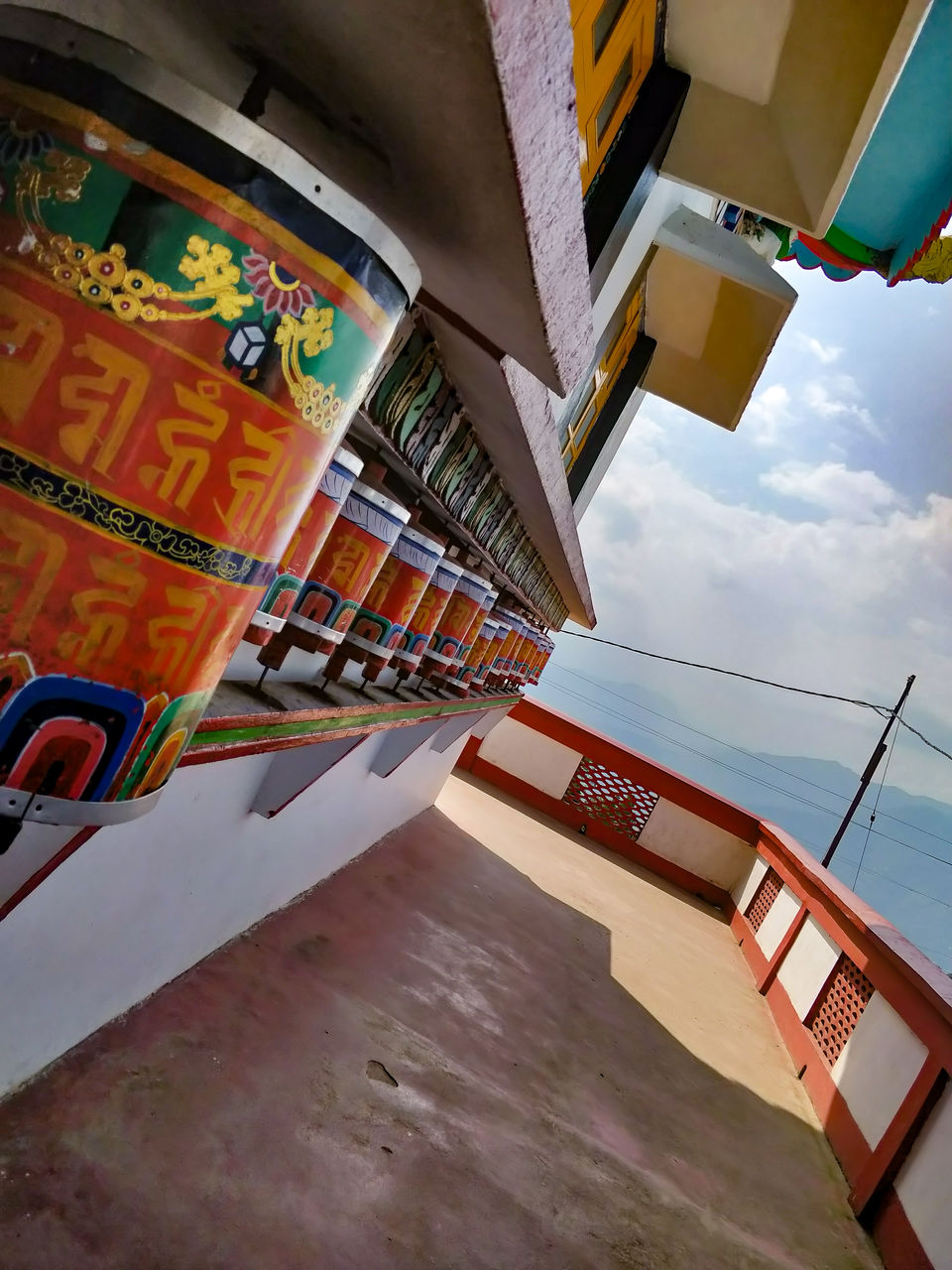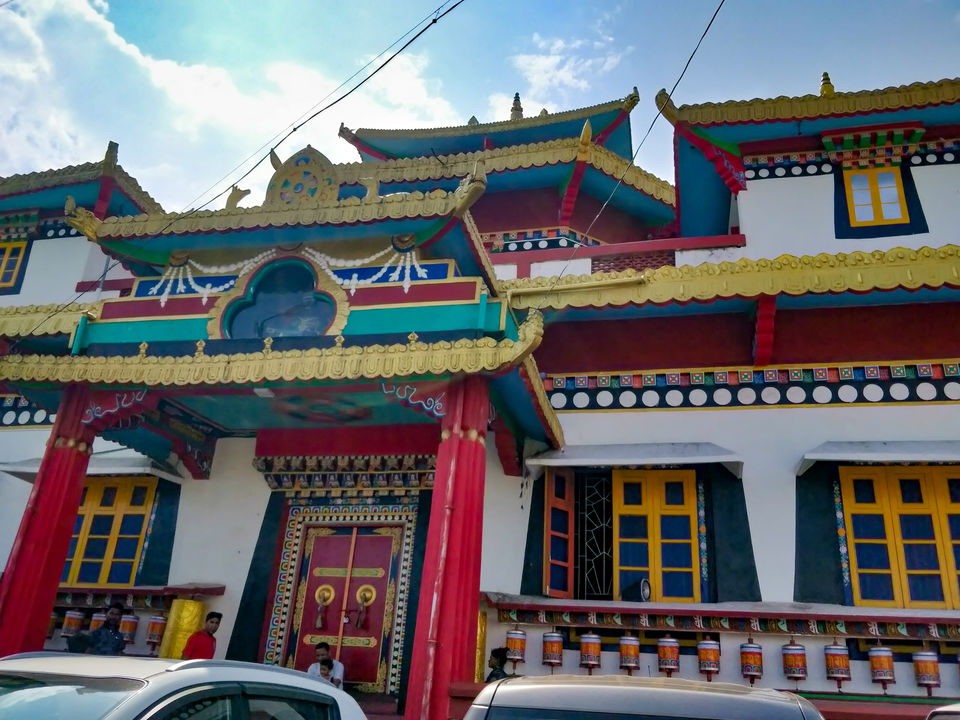 Price: ₹4100 including sightseeing in full cab and drop to Bagdogra hotel.
Day 8 : Return Home with lots of memories
Return flight to Mumbai. We got this amazing driver to drop us to airport who even sang us a song along the way although it was just 5 min drive. People in this trip never made our smiles fade.
Tips to make journey much enjoyable:
1. Study maps to know details of places you are visiting. Also download off-line maps because there is no network in most of the places in North Sikkim trip.
2. Carry a first aid kit because these are all remote areas and medical attention could be difficult to access. Popcorn to eat and Camphor to smell. Medicine for nausea, vomiting, altitude sickness, etc.
3. Have power banks for your phones and additional batteries for your camera. You will mostly be traveling by car whole day so keep them handy.
4. Be ready when driver tells you to be, if you delay the trip you might not even be able reach the spots. The roads in Sikkim are bad, and during monsoon landslides are a daily occurrence. You might have to make adjustments in plans based on Mother Nature.
5. Food is not a problem at all, even if you are a vegetarian (I am one). If you are non-vegetarian, apparently its a heaven!
6. It's also incredibly safe here. We were group of 3 girls, never we felt even uncomfortable. People are some of the best ones we have met. When we mentioned we are vegetarian, our tour agent specially booked home stay where they cook only vegetarian. They went extra mile to keep us comfortable.

7. In places where oxygen level is less like Lachen, Gurudongmar & Nathu la, try to avoid being extra adventurous, it will just drain you out of oxygen making you breathless.

Liked the way we traveled? Please like and share or suggestions if any.