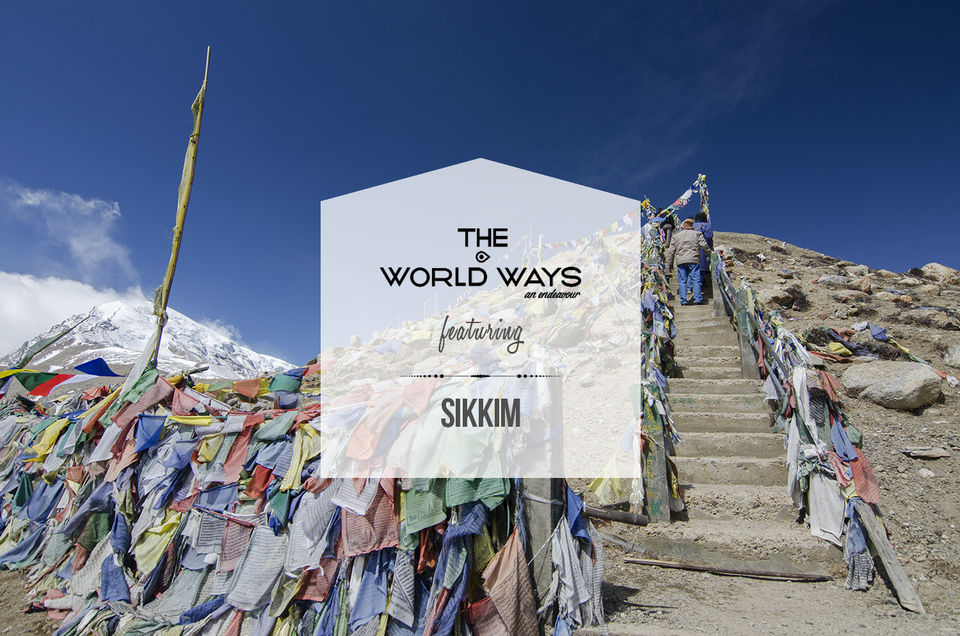 WARNING: LONG ARTICLE. YOU BETTER START WITH A BOTTLE OF WATER!
Four people, who met through Twitter once randomly planned to embark a trip to the mountains and valleys of Sikkim. The planning started in the 12th month of 2013 and by the 4th month of 2014, it became a reality. 
Maybe, watch the video first? - https://vimeo.com/98361136
Before you start off - I'm not a verbose person. This travelogue may contain present tense, past tense and many such grammatical errors or whatever you name it. Considering that I've drafted this while at the trip and edited it slightly after getting back to homeland, I hope you will excuse them. Also, all those 'I-will-correct-your-grammar' people shall stay away. The sole intention of this article is to share our experiences. Thanks. 
To read more: The Sikkim Ways