Few days ago a friend of mine forced me to join him on his tour of sikkim.he got the flights tickets done from indore to bagdogra(nearest airport from sikkim).Our flight got an layover of 5 hours in kolkata.so we planned to visit hawra bridge in kolkata also.so finally we boarded on flight from indore and landed in kolkata.i had already booked the zoom car and we got it on airport itself.so we roamed on the roads of kolkata for 4 hours then came back to airport.we again borded on flight to bagdogra.we reached bagdogra around 6 pm.we took a taxi from bagdogra to Gangtok(capital of sikkim)which was 130 km from bagdogra.taxi took 5 hours to reach Gangtok.taxi driver already suggested us that due to election in sikkim we could not carry liquor.cheaking is done at border of sikkim.however liquor is easy and cost low in sikkim.taxi driver stopped the taxi in restorent where we ate and drink.we reached Gangtok around 11pm every thing was down because tomorrow is election.we booked a hotel room for 1200 rs near mg marg (peema thang residency)from oyo.when we reached Gangtok our phones got switched off.taxi driver got passengers so he dropped us near mg marg.we were rolling here and there until a policeman saw us.he was a real angel.he gave us his phone, we called the hotel,he himself talked to hotel personal.even he took us to the hotel.thats how we finished our 1st day at Gangtok.
It was an election day. every thing was shutterd down.even the polling both was near our hotel.we did not have the plans where to visit now the hotel staff adviced us for local site seeing because every other spot like north sikkim,tsongpo lake,nathura etc would need permit to travel.he told us he will arrange a taxi for local site seeing but due to election he could not.then we personally reached taxi stand which was near mg marg.we talked to a taxi wala who had already voted(every other taxi driver was busy in voting).Driver adviced us to visit namchi (east sikkim)it does not even require a permit.so now we were going to namchi we searched in the web about this place.it took us 3 hours to reach namchi.firstly bichung(taxi driver) took us to guru padmsambhav.it was a buddhist temple. roads were decorated with flags and the valley looked like heaven.we reached on a top of hill.temple was majestic and the statue of lord padmasmbhav was very tall.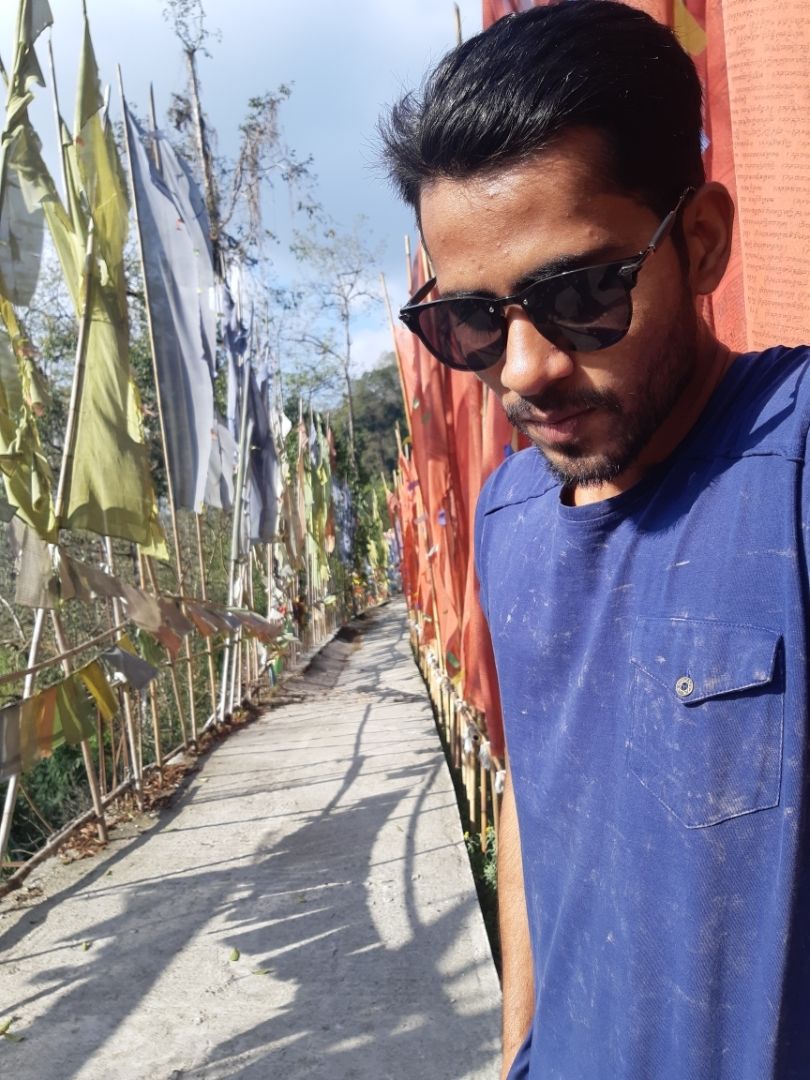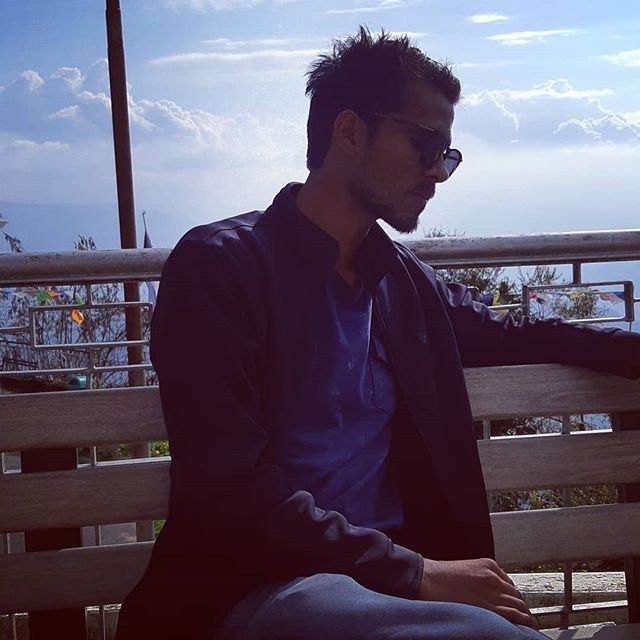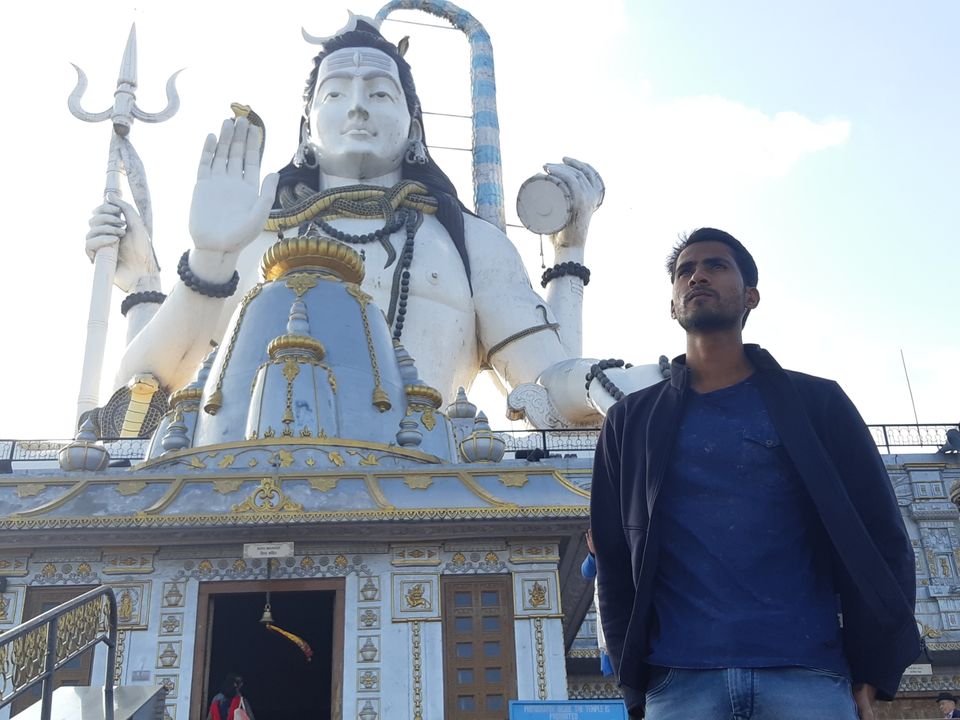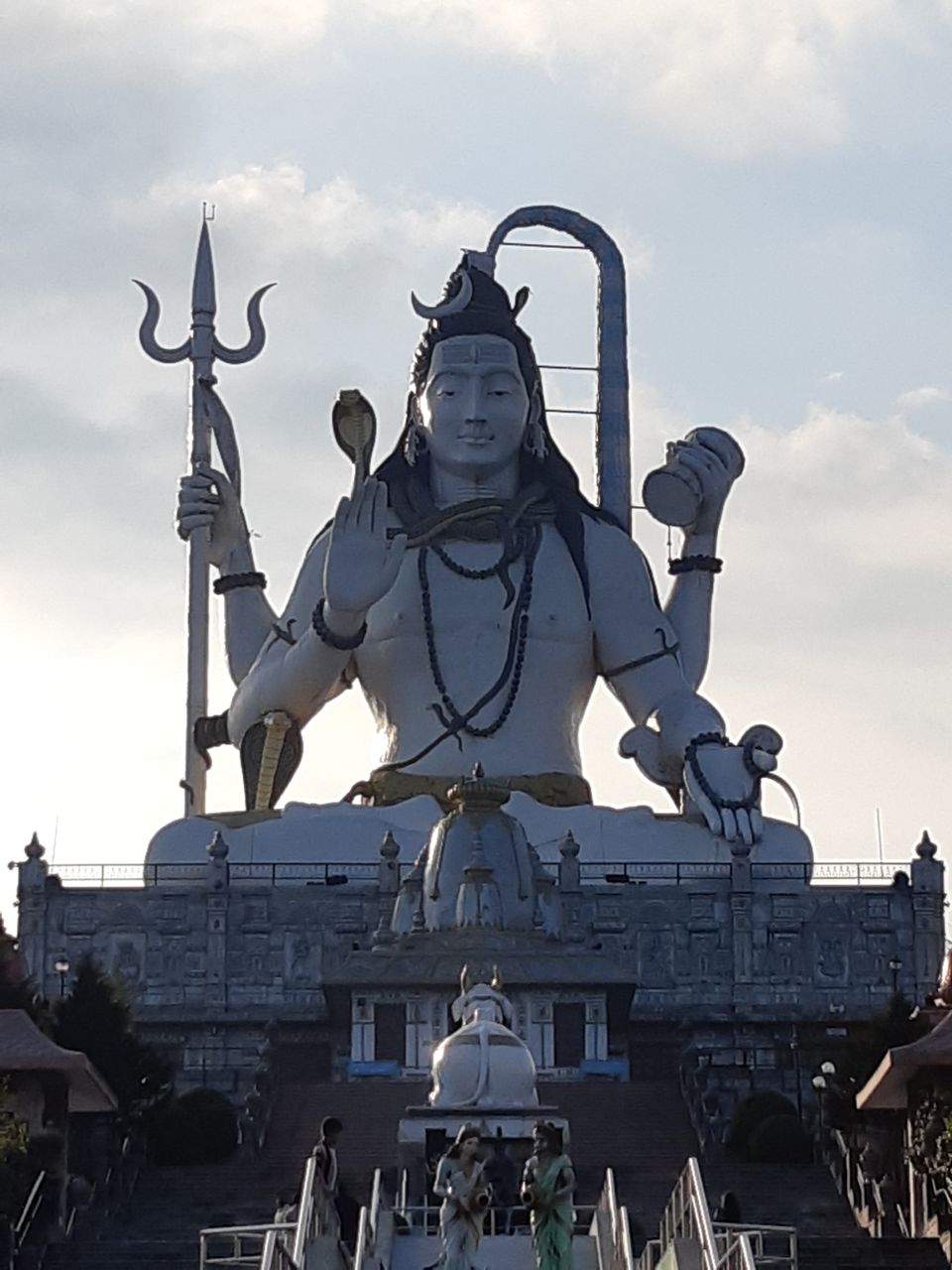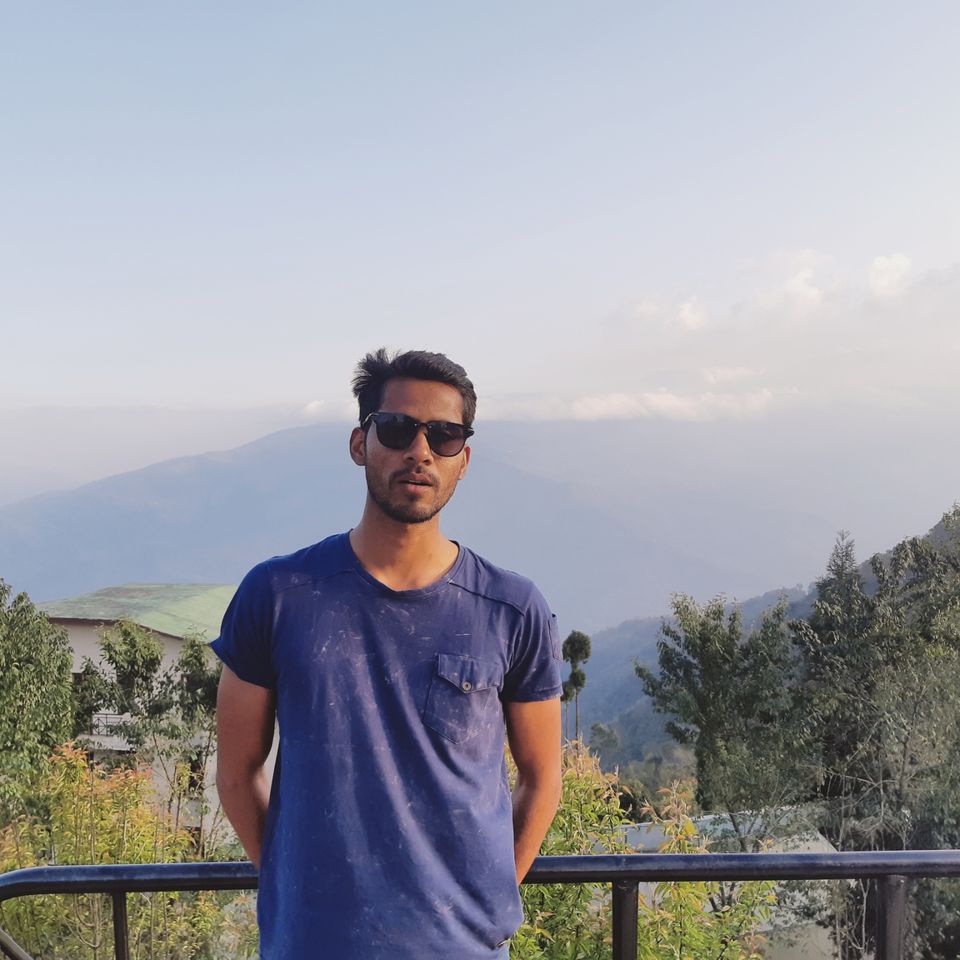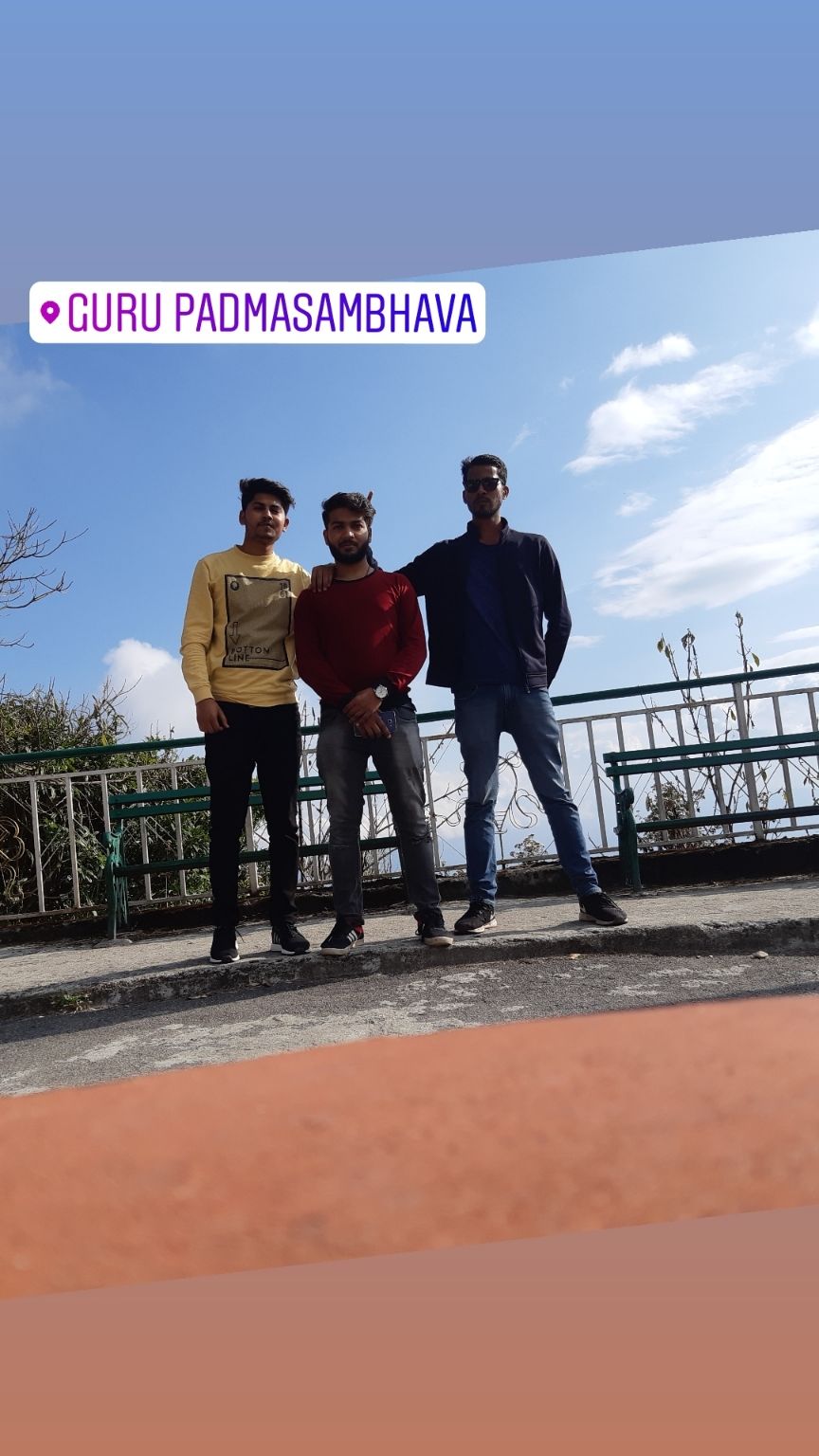 Then we moved towards our second destination in namchi.statue of lord shiva was visible from the kms then we came to char dham temple.it was the replica of all the dhams.replicas of temples were built on the top of hill it was situated at the hight of 1330 meters.the weather was astonishing.we were getting late so we took our cab back to Gangtok.
our driver was very nice he let us smoke in the car.he took 3000 rs for our tour to namchi.we came back to Gangtok near 8 pm.
Now we were in Gangtok again this time it was something new experience here.we directly went to mg marg.there were many tourist like us.mg road is like a vip road you get every thing there.we clicked some photos there then we planned to have drinks.there were many pubs and clubs but they were all closed due to election but any how we managed to get liquor but she did not allow us to drink at her place.she packed our stuff and then we decided to have dinner at apni rasoi restorent.this was quite expensive.we had our dinner then came back to our hotel.
We had already submitted our documents for the permit of north sikkim.our hotel manager has booked this trip.he took only 1800 rs for 2 day and 1 night this trip includes transfer,local sight seeing,meals,and even hotel rooms. it was a shared plan where 10 people will travel together.They also had a reserved plan which cost around 13k.next day in the morning  we have to go north sikkim.i don't know what's there.
Wo got up, checked out of the hotel,reached taxi stand.taxi driver already had our document,permits,and our number.he called us we reached near taxi.it was a sumo and in rotten condition.we chosed the shared plan where we were accompanied by the other 7 people.now we're 10 people in a sumo.we started our journey.I with yash sat on the front and all other settled  back. santosh(driver) started driving his crap.still now i was unaware of my destination. I started talking to driver he was a nice guy.he told that we were going to lachung a village. he stopped car at every point which were scenic.on our road we saw many waterfall.we got exited when we saw snow caped himalay. road to lachug was thrilling curves and turn were blind.sometimes there were no roads.but the drivers are trained they got skills..finally in the evening we reached lachung.#wether was killer.our hotel was beautiful and people too.we landed at our rooms got charged up.now we nothing here but to drink.liquor was available at every store there.we tried the local product of sikkim and when we got no thirll then we tried our stuff.we sat on the road side and saw the clouds covering the hills.it was the most beautiful experience of my life.we eat dinner provided by the hotel and then we slept.driver told us to wake up at 6 in the morning.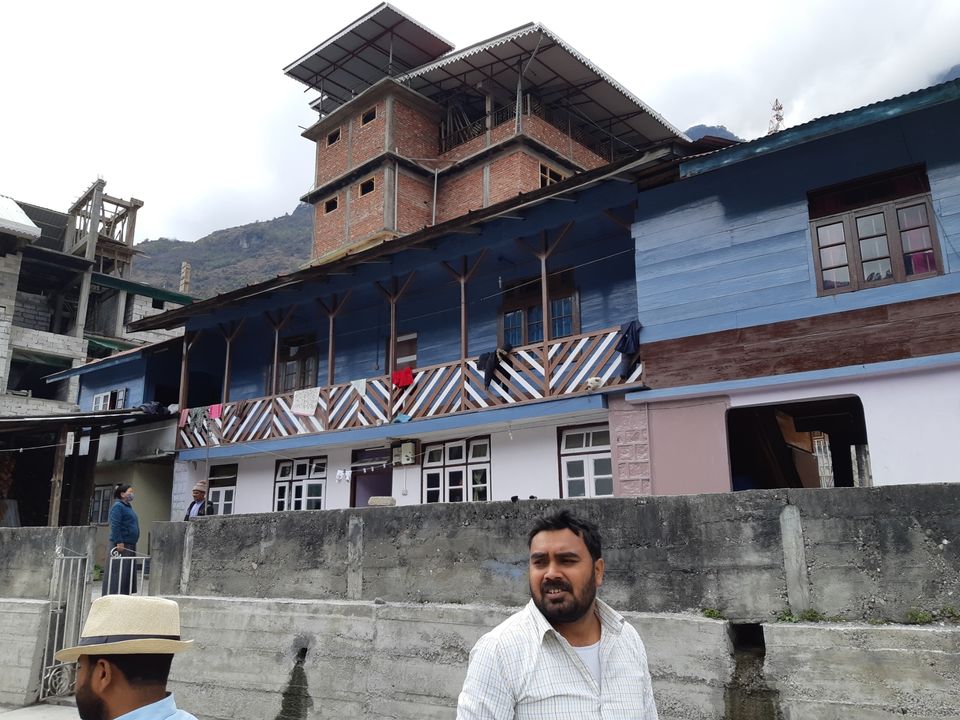 We woke up at 7o clock.we had breakfast and tea.
We again started driving to new destination I.e. karao which was around 30 km from our hotel(lachung).Driver charged us 300 extra for this trip .katao was not included in our plan.we reached katao there was ice everywhere.hills were coverd with snow.on the top of hill there was a army camp.beyond which we were not allowed to move.even we could not even click picture.we enjoyed some time there.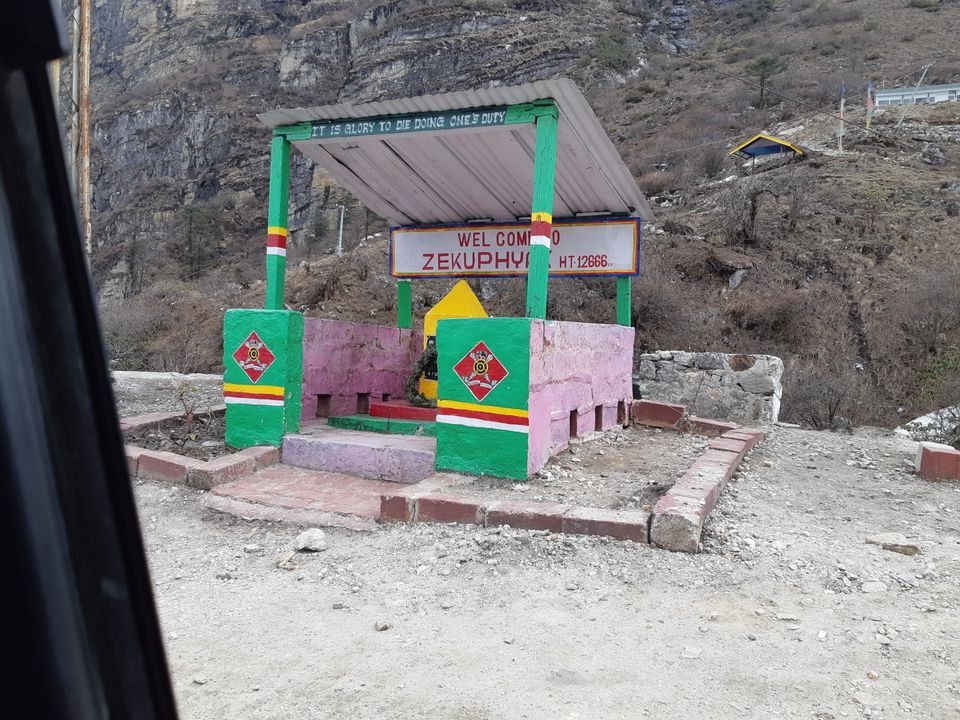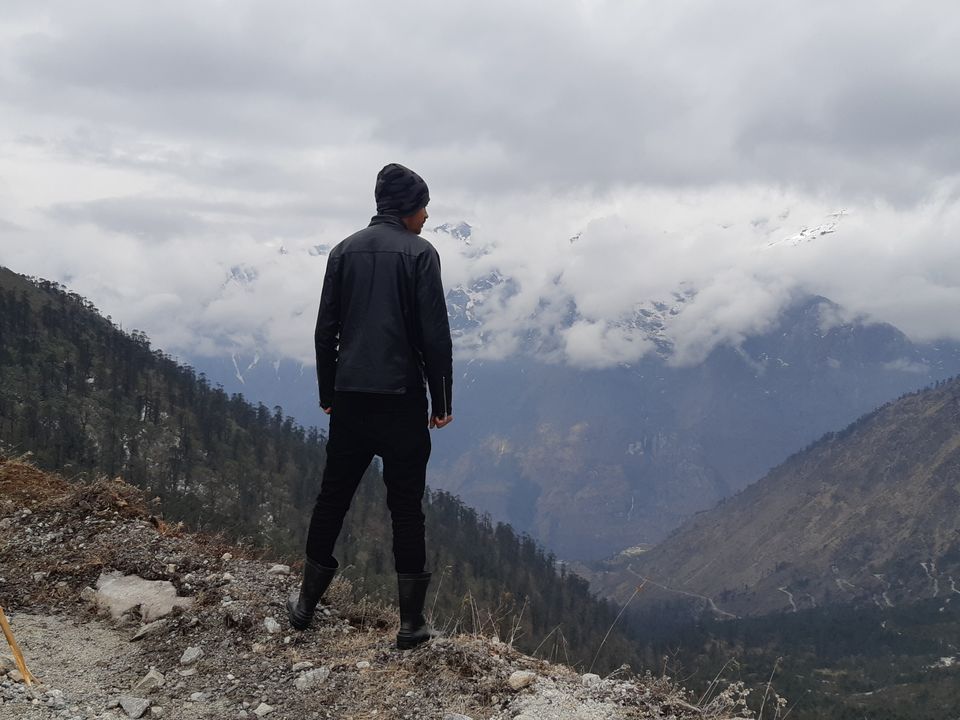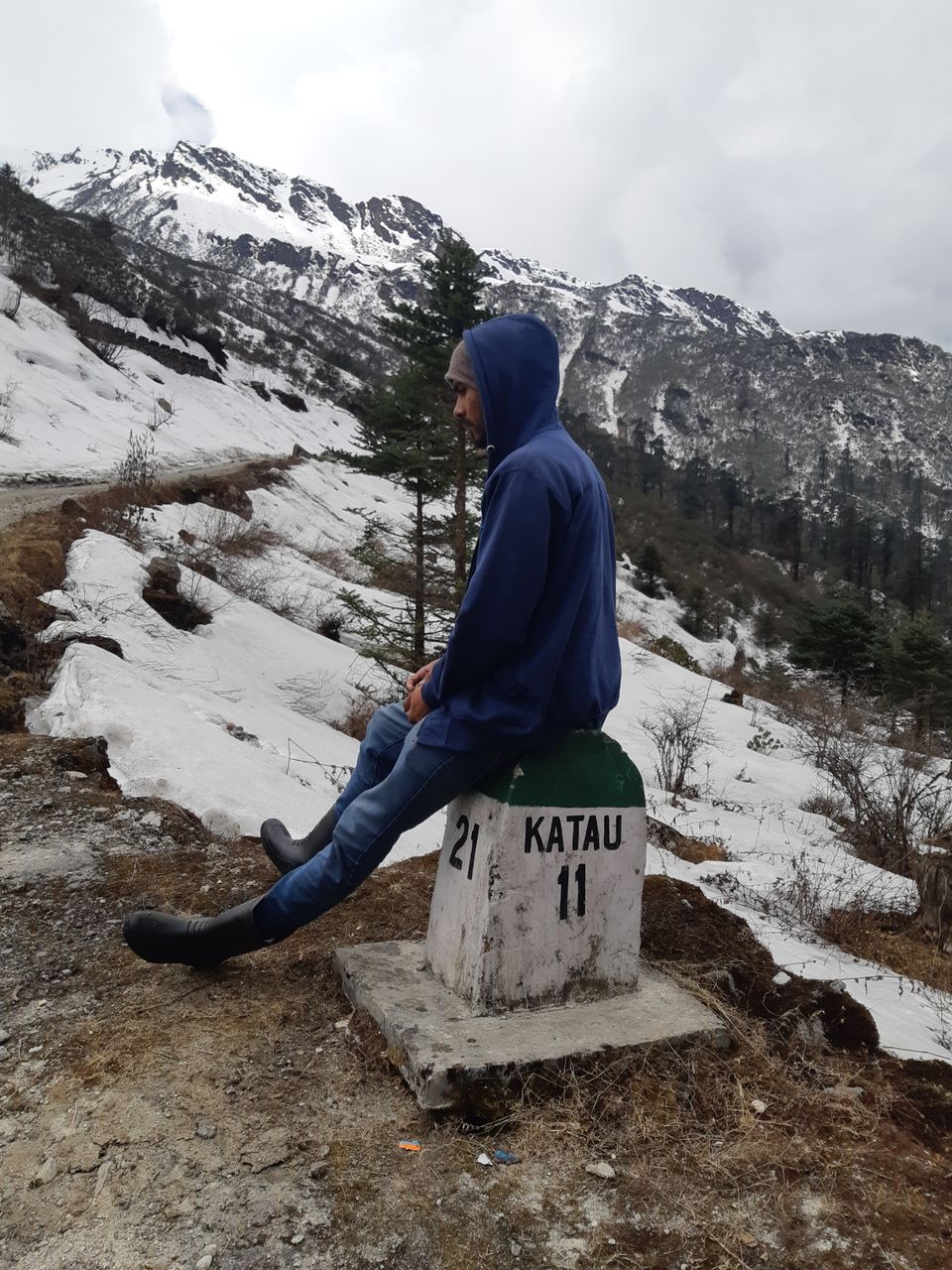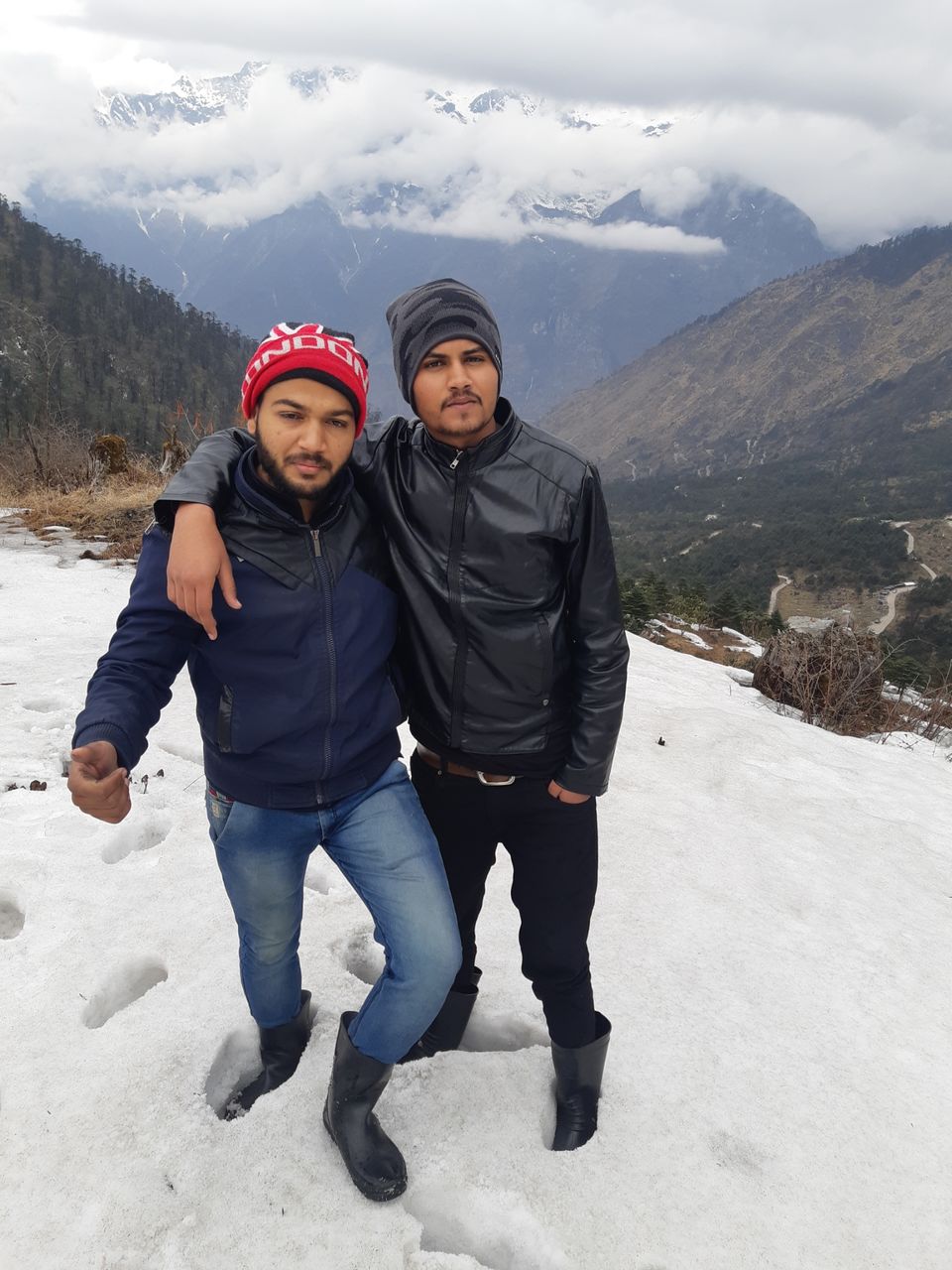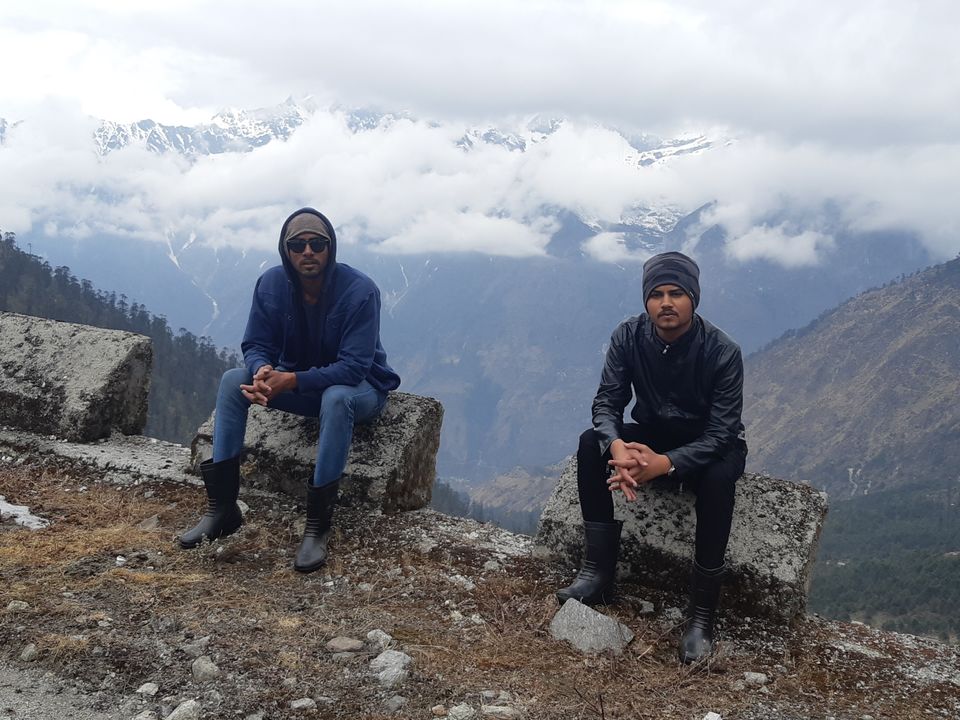 Now we were going to yumthang.another beautiful destination.but we came to know that way to yumthang were blocked due to ice.any how we reached at a place where there was only ice.we played there.there were no activities happening there like manali or kashmir.it was so calm and quite. we claimed at top of hill sat there relaxed,and smoked.it was soul touching.on the same day we have to go back to Gangtok.we reached our hotel at lachung packed our stuff,then we loaded ourself back on the car and rides back to Gangtok.we reached Gangtok at 7pm.
We decided to go back to siliguri on the same night because we had our train next day.we took a shared cab from taxi stand in sikkim to siliguri he charged us 1000 rs.this was a nice deal so we rolled back to siliguri.
This trip to sikkim was incomplete because there are many other sites which were left undiscovered.