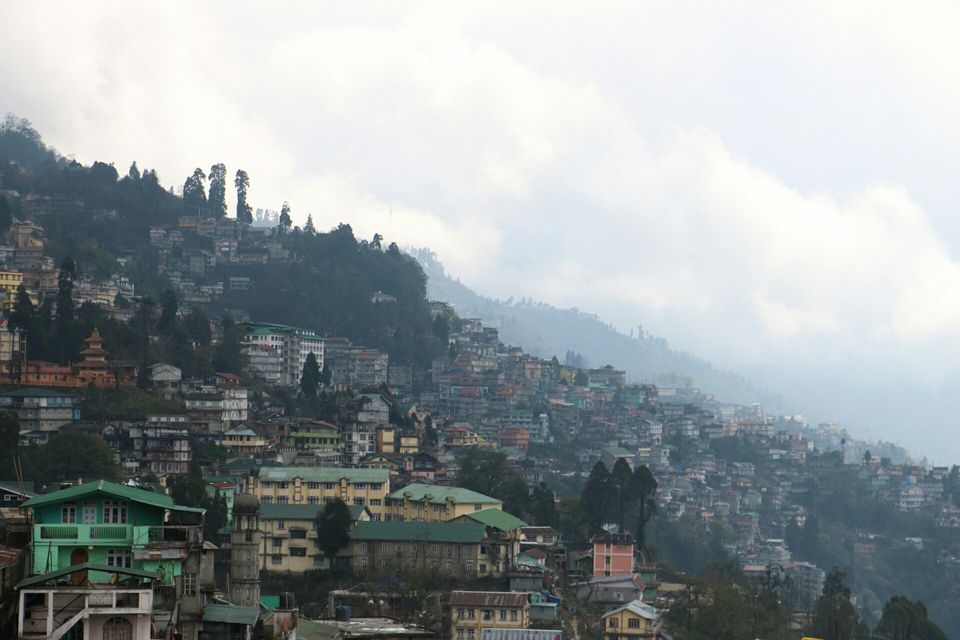 "Like minded people and unplanned trip be the best always"
It's always good when you experience something which you never expected to happen. This trip is one such experience. One day! Sudden text! Asking if I am in for a trip to Sikkim. Who will say no to this, but I had to hesitate for some personal reason. Unexpected changes happened and yes I sent a text saying 'I am joining dude'. Rest is a memory to cherish forever.
Any trip requires basic planning like travel and accommodation. But in addition we also plan and fix the 'destinations' before going on a trip. I did the same but a week before the trip I came to know that it was not possible for me to visit  the places which I planned to visit due to harsh weather. So we had to go without any plan but that turned out to be the best trip of all time. And the best part is that, this happened to be a road trip. Totally unexpected but yeah I knocked off one thing from my bucket list.
Day 1 started as I flew to Kolkata where my friend was waiting for me. We then took a train to Siliguri - "the gateway to Sikkim. "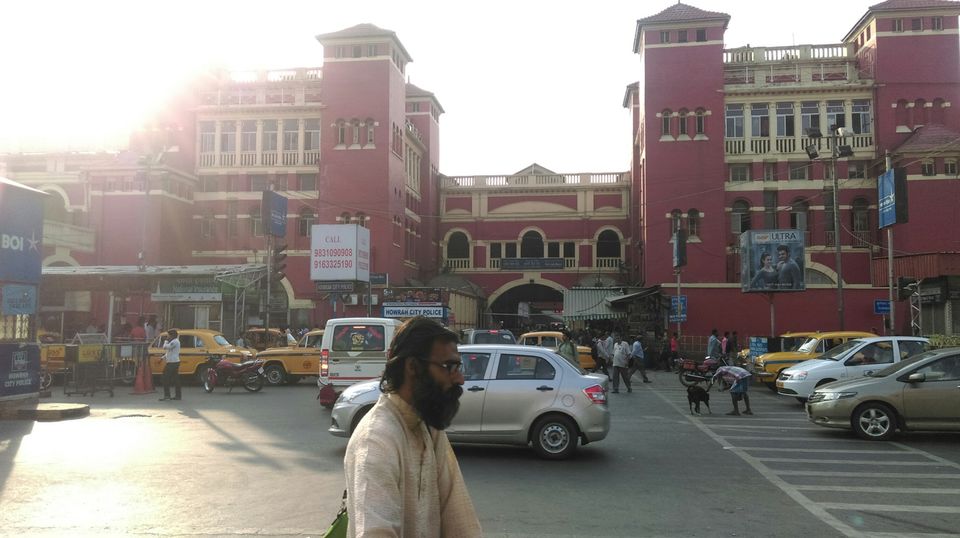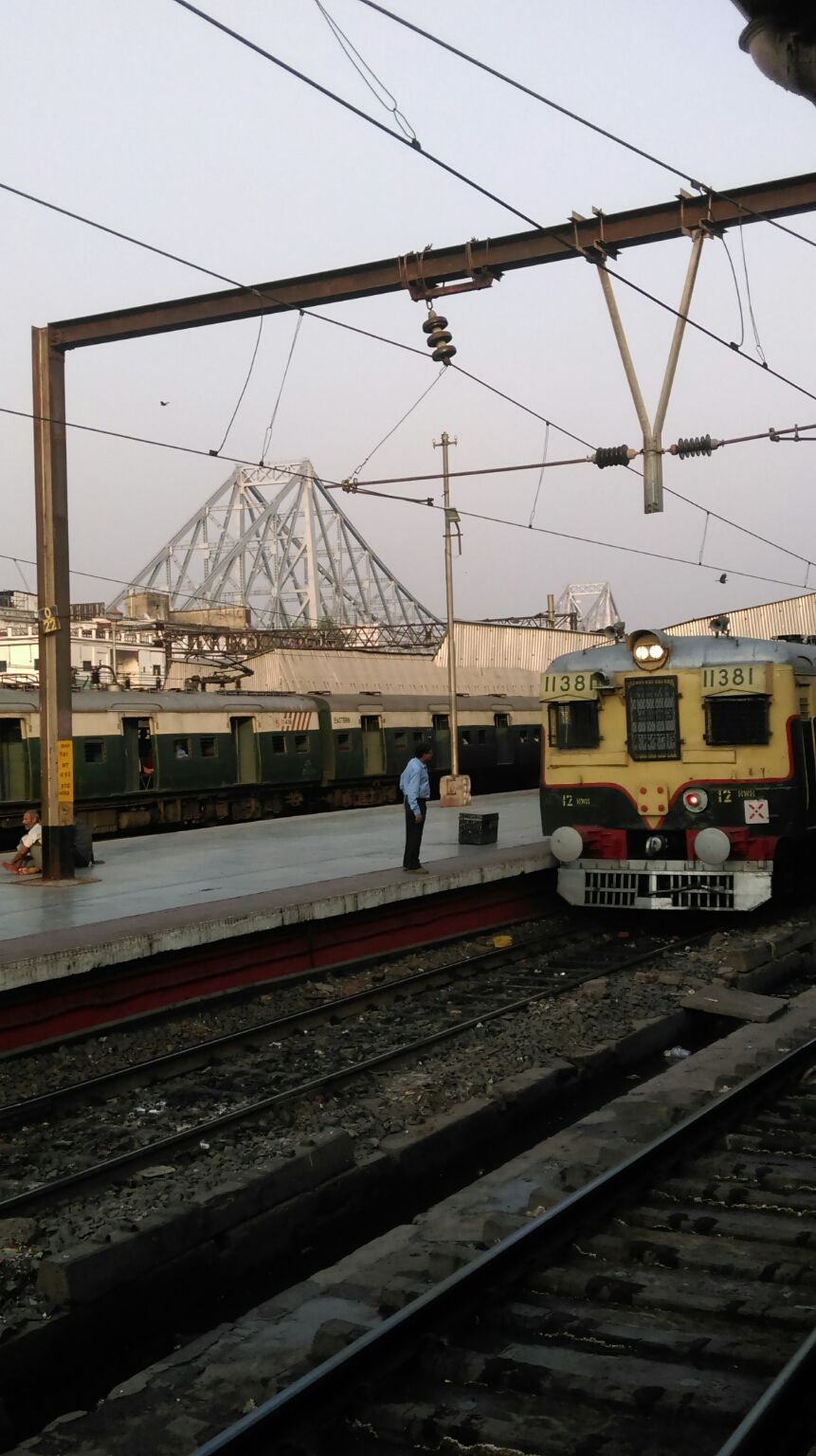 We reached Njp(Siliguri) around 7:30. I had already booked us a bike from online two days back and it was delivered to us by around 8:15. The bike was in good condition with all required documents. We hired the bike from Darjeeling riders owned by Amit who was very kind and also helped us with basic itinerary.
Without wasting much time we started our journey. The ride was smooth for the first 20kms. We were to wait for about 10 mins for train crossing just before the check-post. We were on the ghat section within minutes. First few kilometers were dry it was not that scenic and there was barely any water in the river. Once we crossed some dam(I forgot the name!!) the view got better and there was decent amount of water too. There were villages every 15-20 kms, so you'll get anything like munchies, tea all along. The moment you cross the state border you'll find a lot of difference. It's all perfect, disciplined. I was really impressed by the way the police man was handling the traffic manually from the stand, which was an unusual sight for someone who's from Chennai! We had a quick break and proceeded towards Gangtok. Road from Rangpo(state border) was almost decent throughout except for some pot holes here and there. We had a good ride except for our luggage which was bit uncomfortable as we were not having a luggage carrier. The climate was normal with little heat waves around till Rangpo, and only after around an hour of travel we began to feel the chillness. We had another break, it was a restaurant for those with food already. Yeah there were no cooks or servers it's just a place to sit and relax. Right then the roads became steeper and by around 12:30 we were almost near Gangtok. Now the climate was totally changed it was really cold and cloudy too. We had to pay a fine of Rs 500, yeah the mistake was ours as my friend was not wearing on the helmet. We lost 20 mins in this process but the police Officials were doing their job perfectly which has to be appreciated and without delaying further we reached our hotel in Gangtok by around 1:30pm. Room was already arranged in hotel Zi at Tibet road by my friend who is a local resident. This hotel is good and if you're lucky this also offers Kanjenchunga view from your room.
We were relaxing for about 15-20 mins and went to have lunch in M.G road. This is definitely one of the few beautiful stretches that I have ever seen. We gazed around for some time returned back to hotel. And without much delay we started out for Rumthek monastery. It was about 25 kms from our hotel. The road till mayfair was good and then it was bad, barely there were any tarmac. But the ride was worthwhile for the view it offers. Yes the whole of Gangtok's view it was beautiful. We reached the monastery in other 30 minutes we had to walk for 300mts from parking to reach the monastery. We spent a good 15-20 mins in the monastery. Monks were chanting prayers throughout. The climate was perfect. After a short tea break we were on road again. It was cloudy, weather was perfect, though the roads were bad there were many elements to overlook it. Reached Gangtok around 7:30pm.
Thus Day 2   came to an end.
Places covered - Siliguri - Rangpo - Singtam - Gangtok - Rumthek - Gangtok (180 kms approx)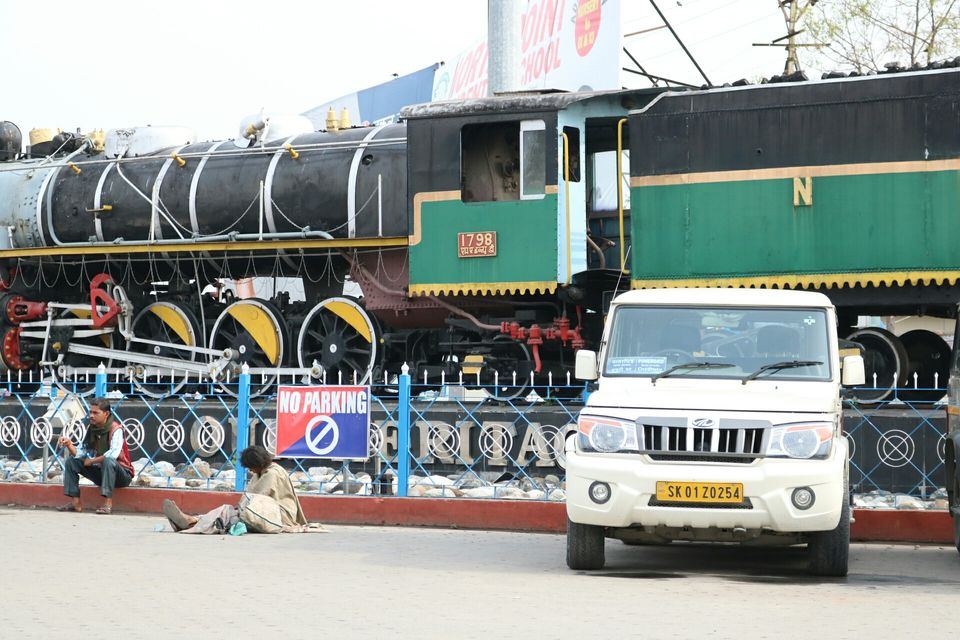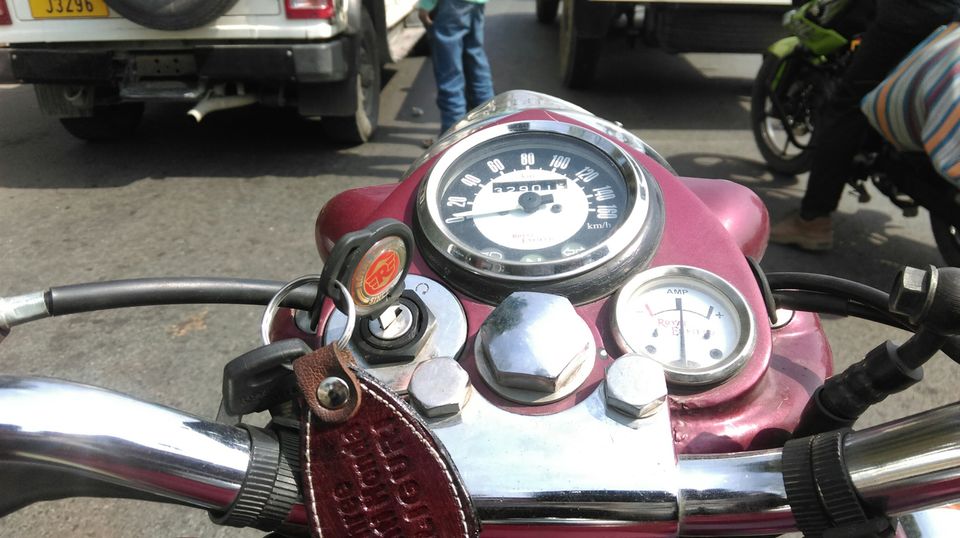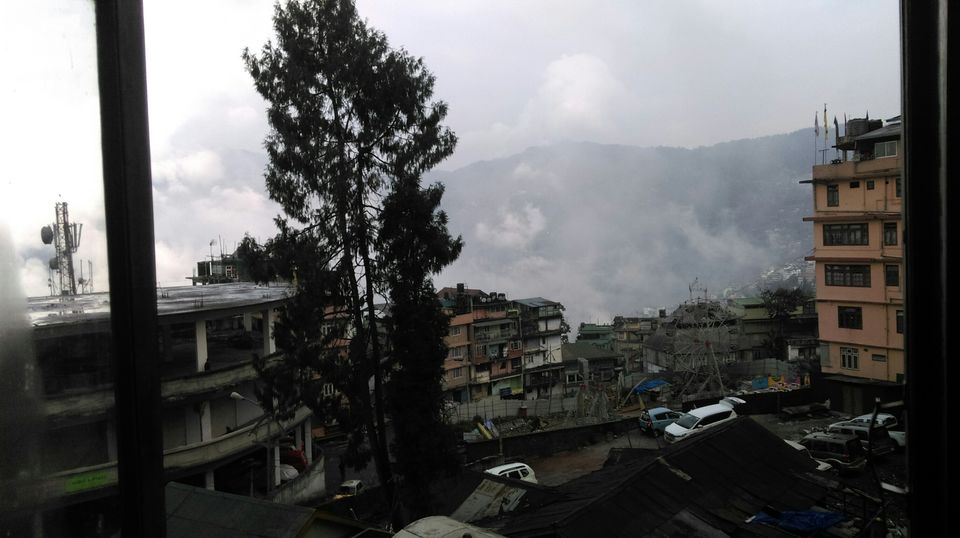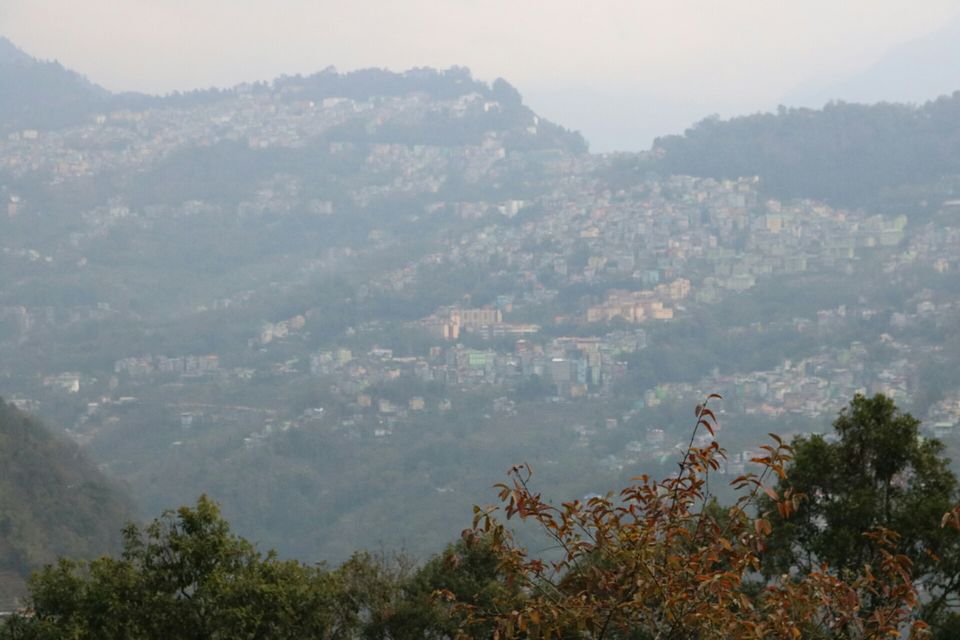 We were trying best to get permit for tsomgo lake but luck was against us. So without second thought we left Gangtok in the morning and our destination was Ravangla. It was 60+ kms from Gangtok and estimated time was around 4-5 hrs. First 25kms were covered with ease as it was downhill till Singtam. From where we had to divert and proceed towards Ravangla. The roads began to get steeper steeper steeper as and when we proceeded further. The roads where not the best but the view it offered just can't be explained. Green, moist, cloudy, pleasant just mesmerized!! As we moved further the climate became very cold and the town of Ravangla welcomed us with light drizzle and mist. I am really out words to explain the scenario!! It was pure treat to eyes. We checked into the hotel(meenamla)at 2 pm and relaxed ourselves for few minutes. Went for walk in search of restaurant for lunch but there weren't many options so we had to take lunch from the hotel where we stayed. It was not that very good. We spent the day in the room as we had a long journey and it was raining too.
Thus end of day 3.
Places covered - Gangtok - Singtam - Ravangla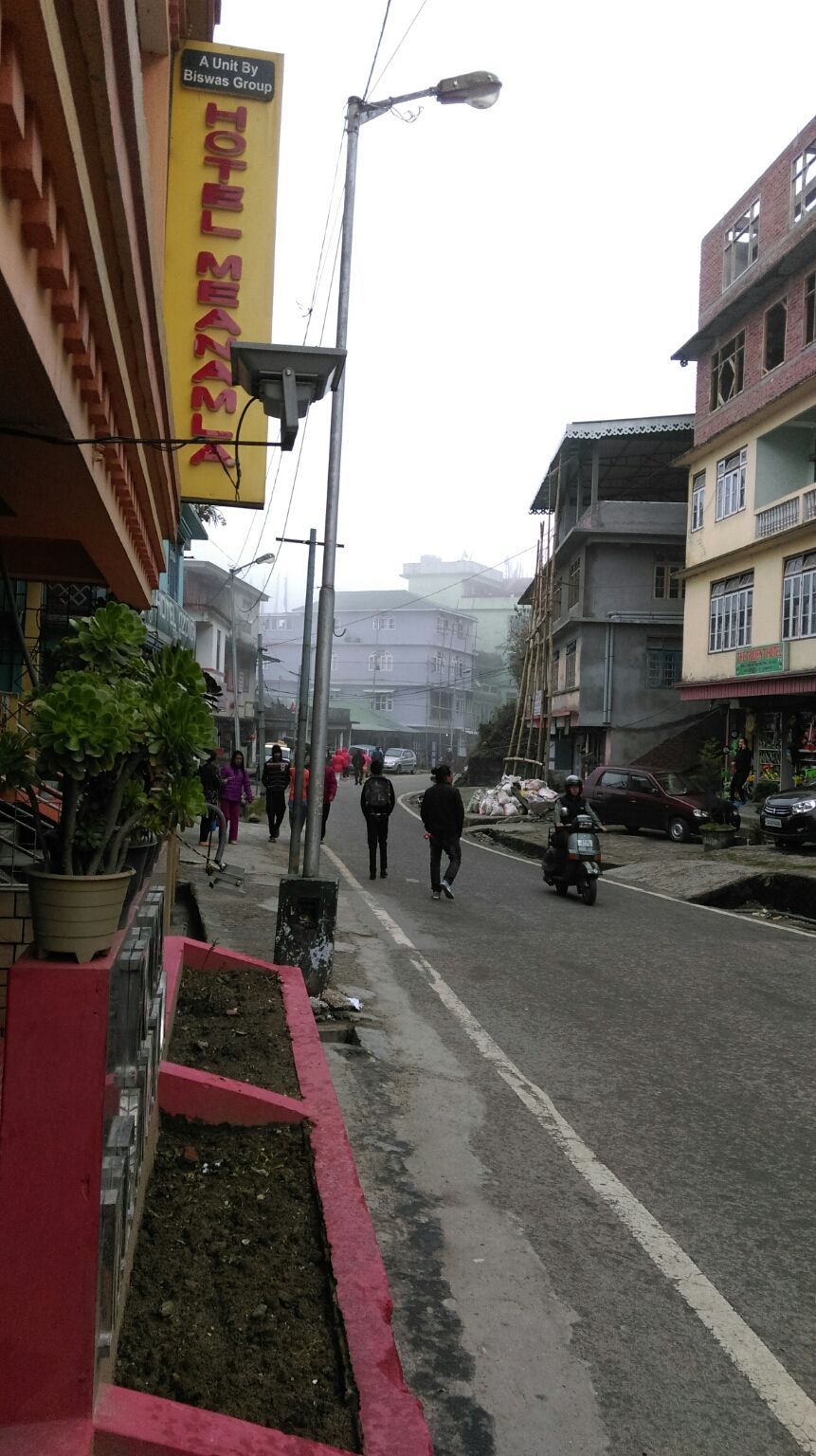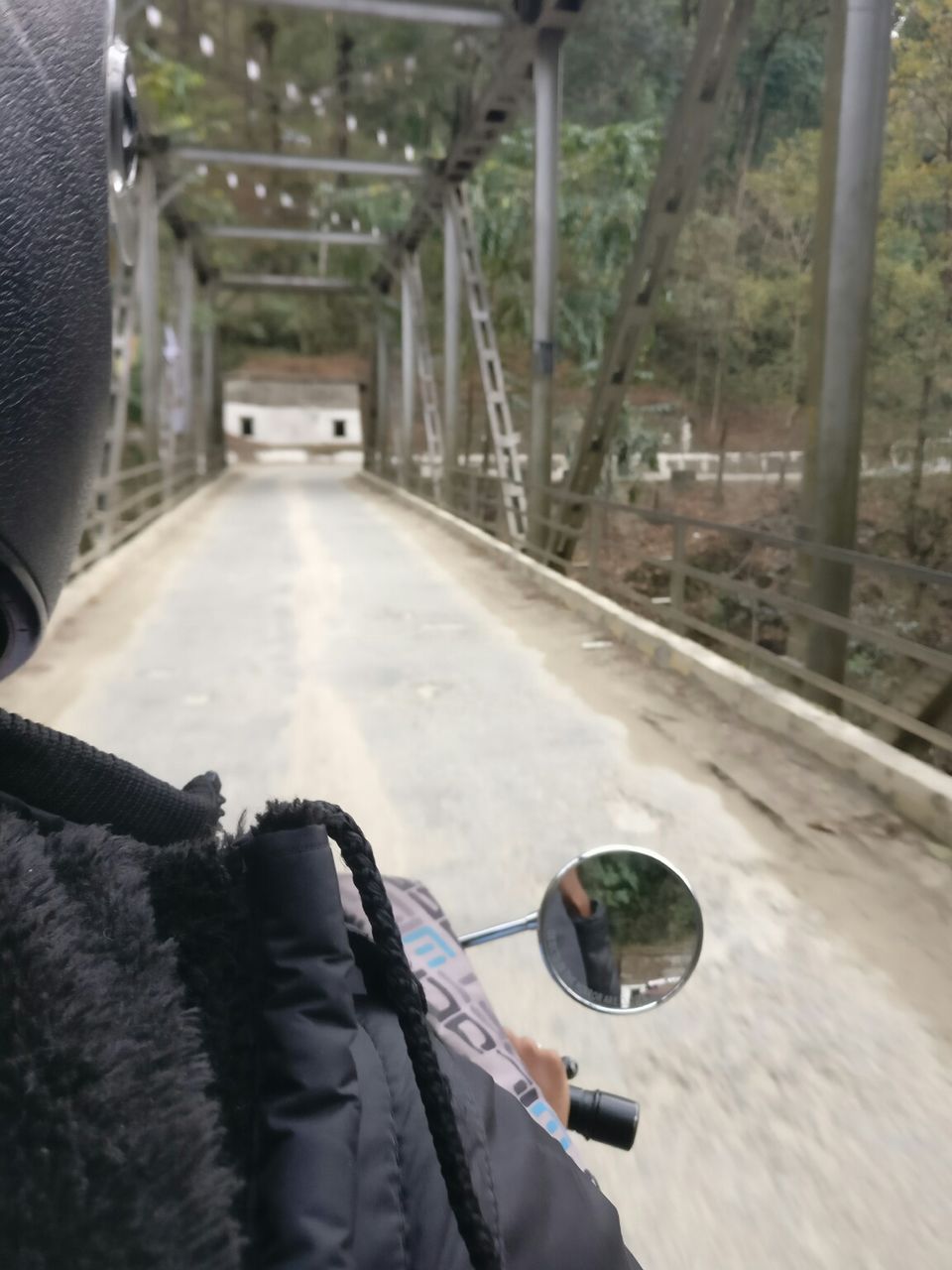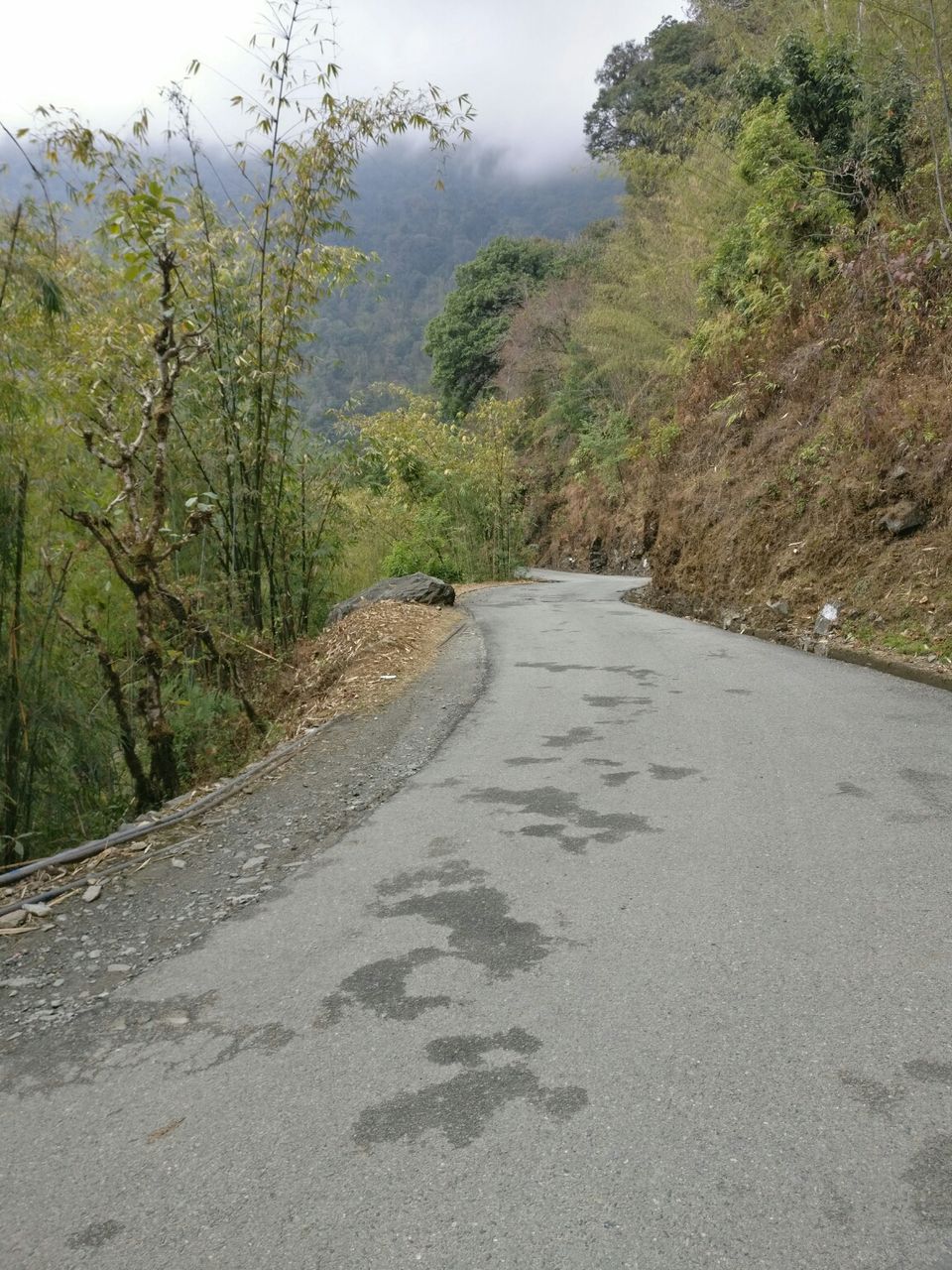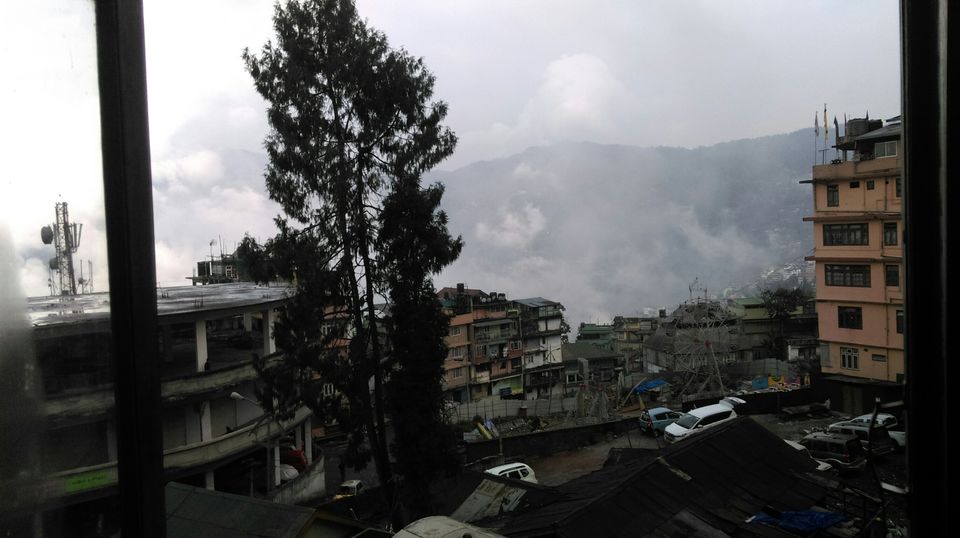 This day started early. And the first sight from the hotel was a snow-capped hill. What-else is needed. It was a clear day with 6℃. Without much delay we started from the hotel. Went to the Buddha park. It was 4 kms from the hotel. The place was calm with a large 120ft Buddha statue and Kanjenchunga in the backdrop. Army men were doing their warm-ups early in the morning at this temperature. Salute!! We spent some time clicking pics and went back to the hotel packed our things and in half an hour we were on road again. Plan was to reach Darjeeling via Namichi. We took a diversion towards Damthang. God this route!! Damthang was about 12 kms from Ravangla. Throughout it offered awe-inspiring views. "Beautiful road, pine trees, Kanjenchunga, chill breeze, morning sunlight"!! Yes. It was a ride of lifetime! We got our breakfast in Namichi, and stopped near a tea stall en-route Jorethang. It was good facing Kanchenjunga in the road side pavement Masal dosa and chai! After a quick half an hour break we hit the road again. The road till Jorethang was not very god, but as it was downhill, it wasn't of much pain. We reached Jorethang in another hour or so and quickly proceeded towards Darjeeling. The road was pathetic for first couple kms we thought it would get better as we go further but only then we realized its not going to be. There was hardly any road for the next 10-15 kms and we took more than an hour to cover the same. To our relief it got a little better as we were nearing Darjeeling but it was way too steeper and was very difficult to ride(Yeah almost lost control of the bike in one hairpin bend but thanks to RE's bumper, it saved us from getting hurt). The road was just getting steeper as we move forward. The climate was also getting colder. One heck of a ride, but yeah this was our adventure in this trip. Finally reached Darjeeling around 1:30 after a real adventurous drive! We booked our room in hotel Hill view Resort which offered us a partial Kanchenjunga view. After quick check in we relaxed for some time and went for a walk hunting restaurant. It was not that cold as it was in Ravangla. Found a restaurant and the food was good too. For the evening we planned to visit a Botanical garden but again our luck!! It was closed. Came back and booked a cab for early morning sun rise view point ride. And spent the rest of the day in hotel.
End of day 4.
Places covered. Ravangla - Damthang - Namichi - Jorethang - Darjeeling.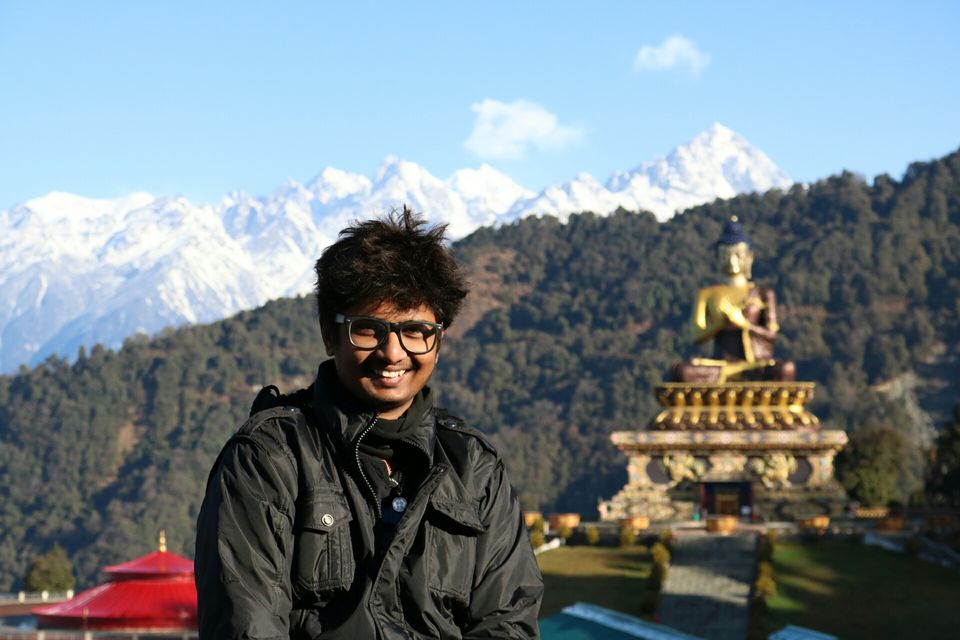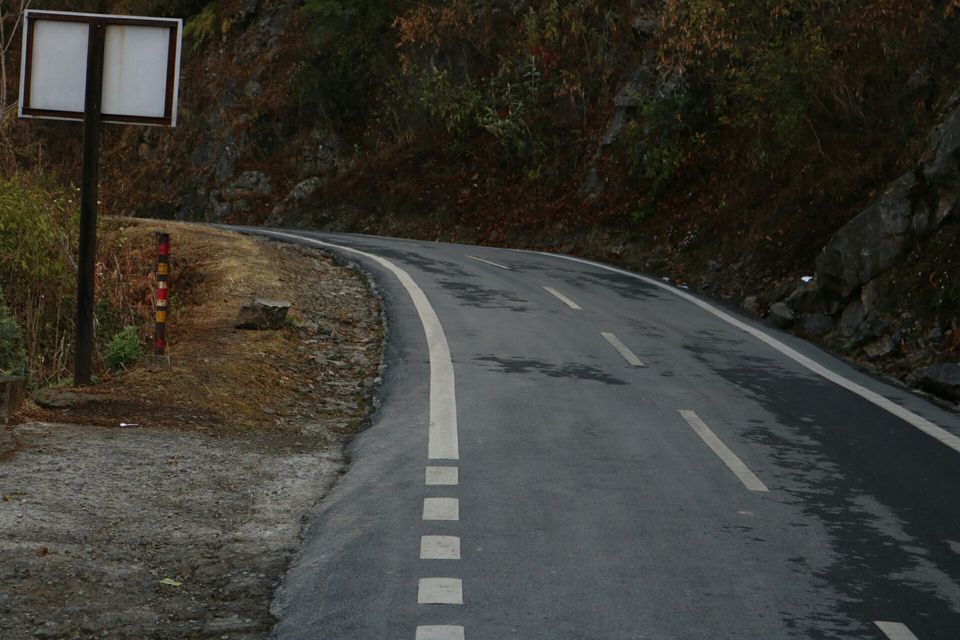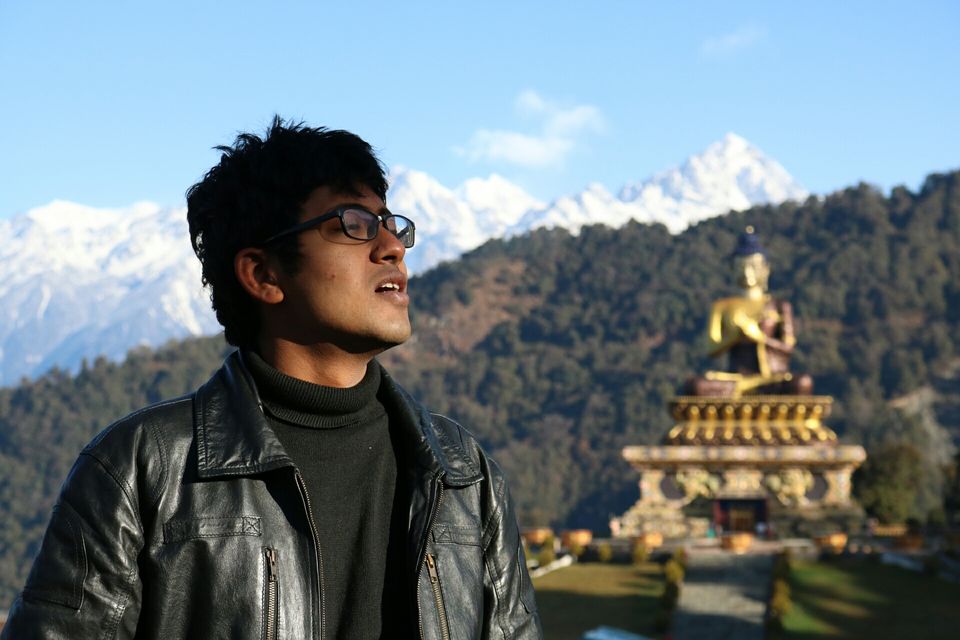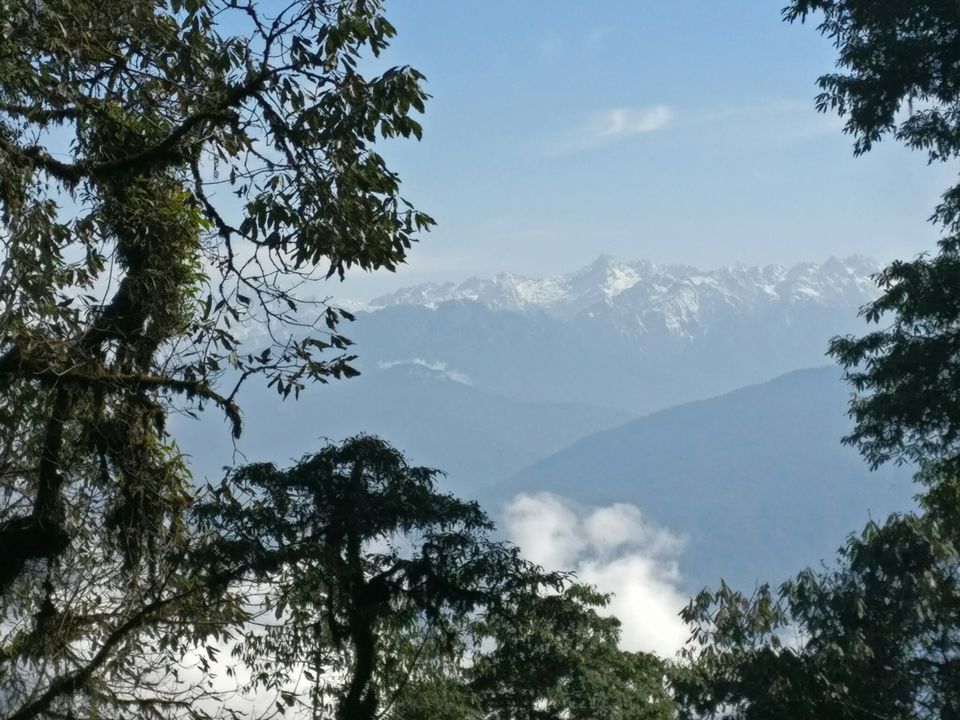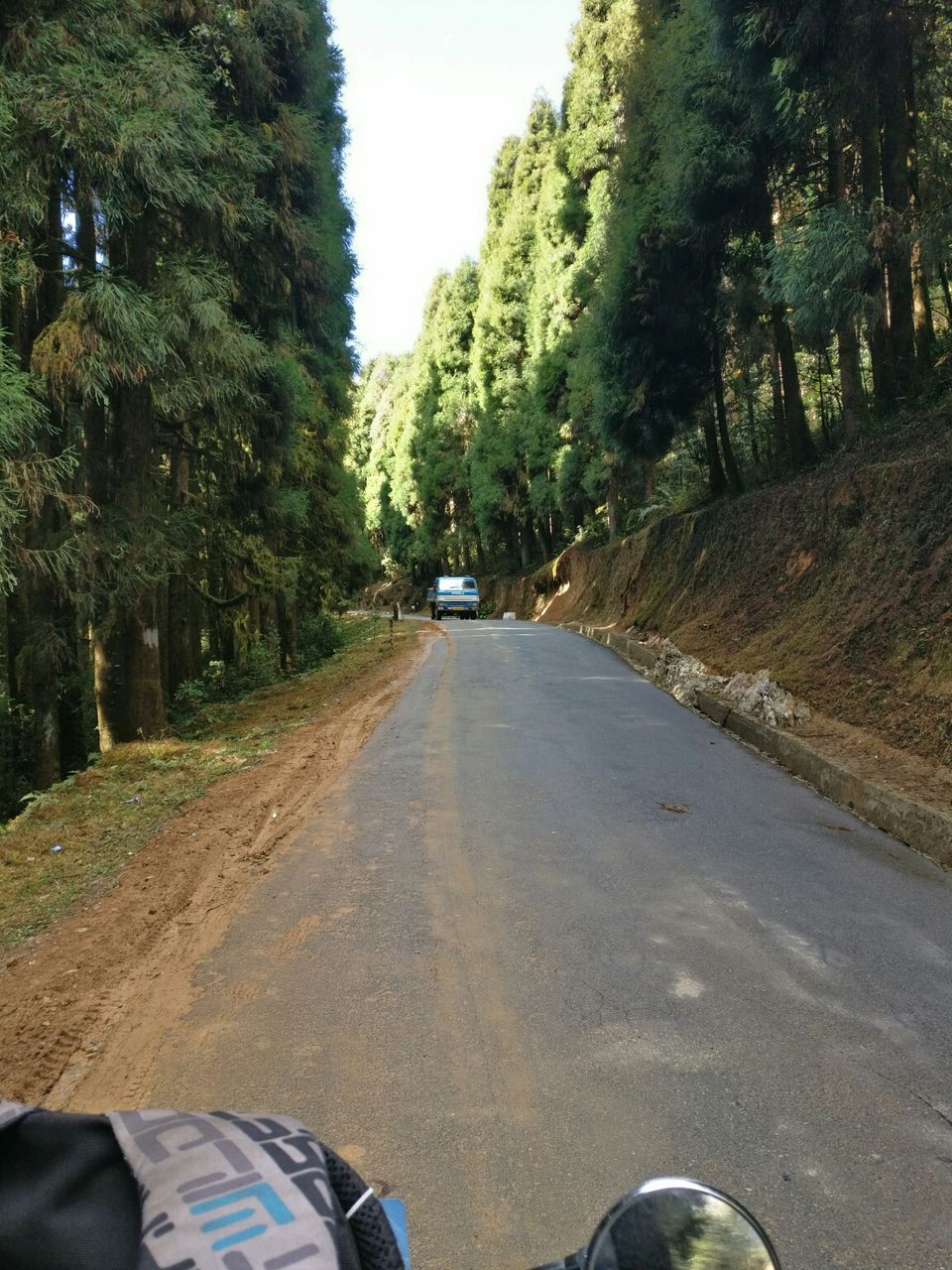 We were ready by 4 and our cab was waiting already. We started for the view point. The temperature was 5℃ and it was very cold. As we went to the point there were many cars lined up and to catch the sun rise at right time we had to walk for around 500 mts. There were many people in the view point for seeing the first rays of sun on Kanchenjunga. But again luck unfavored us. It was so misty that anything that was more than 100 mts far was not visible. Yeah but no regrets since we saw the same yesterday from Ravangla. We went back to hotel at 7 and in another half an hour we started our ride to Siliguri as my flight was at 12:20. This was pleasant ride with good view and crossing of heritage mountain rail tracks. It was very well laid. We reached siliguri at 10.
Thus a memorable trip came to an end. 
No expectations, no regrets only memories. To be cherished forever.
Happy travelling!!