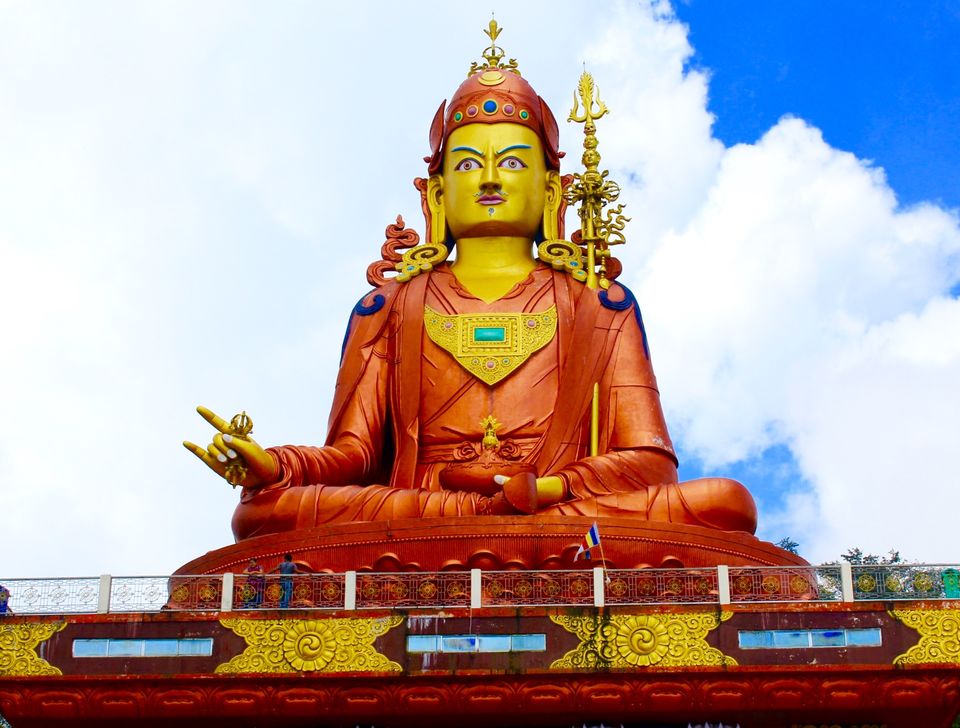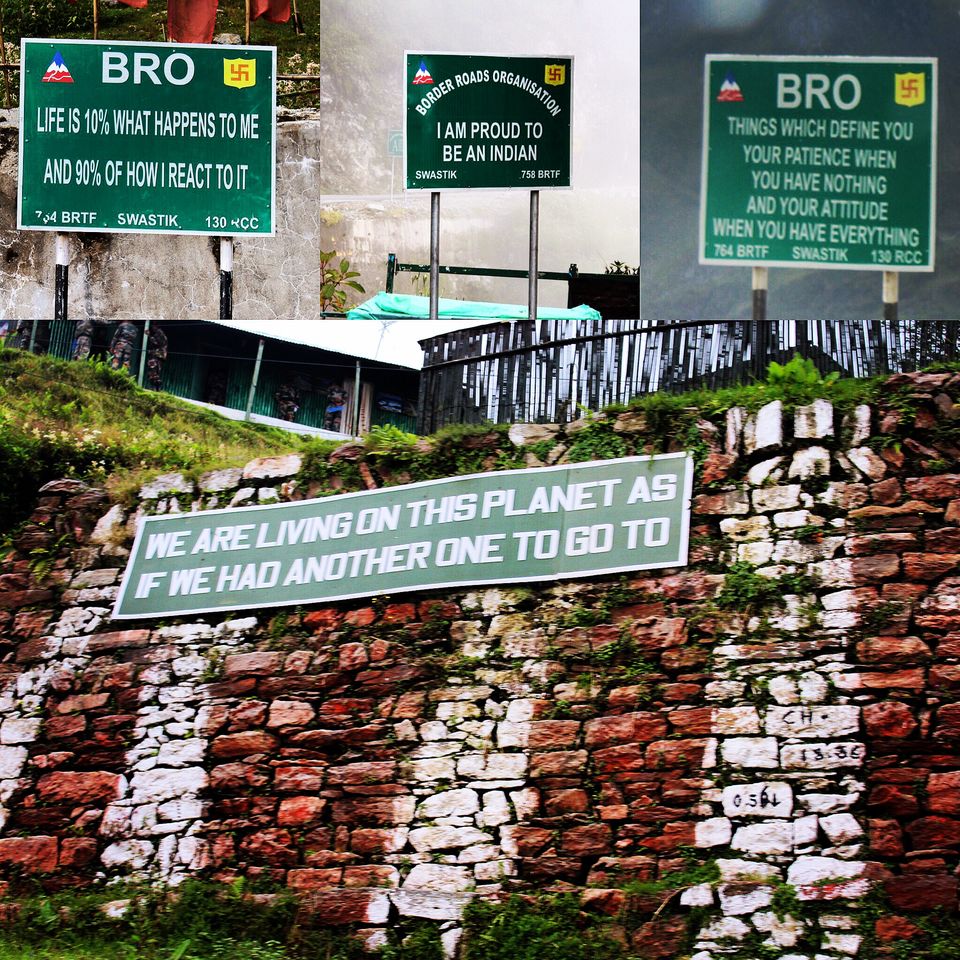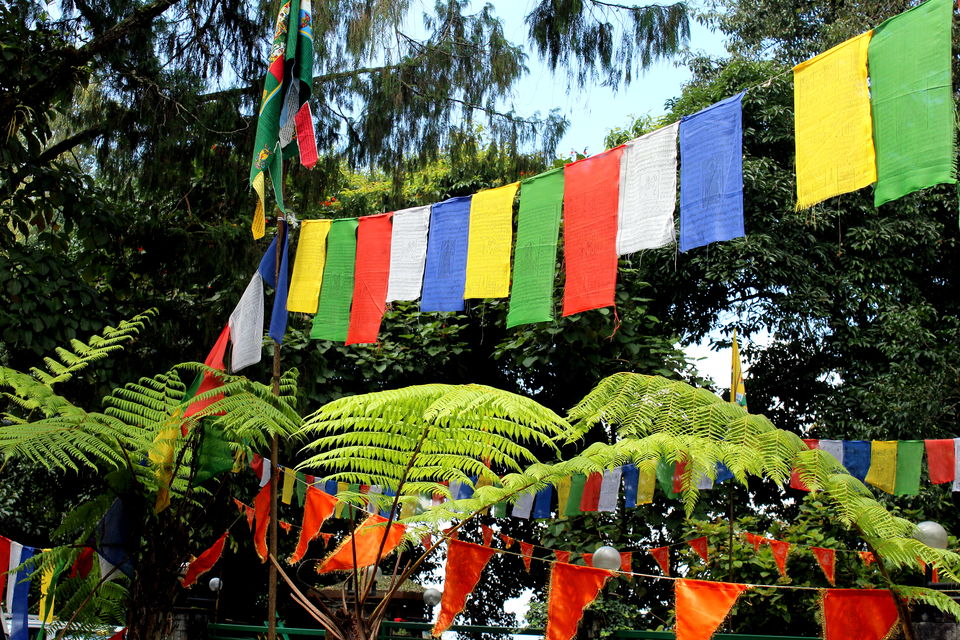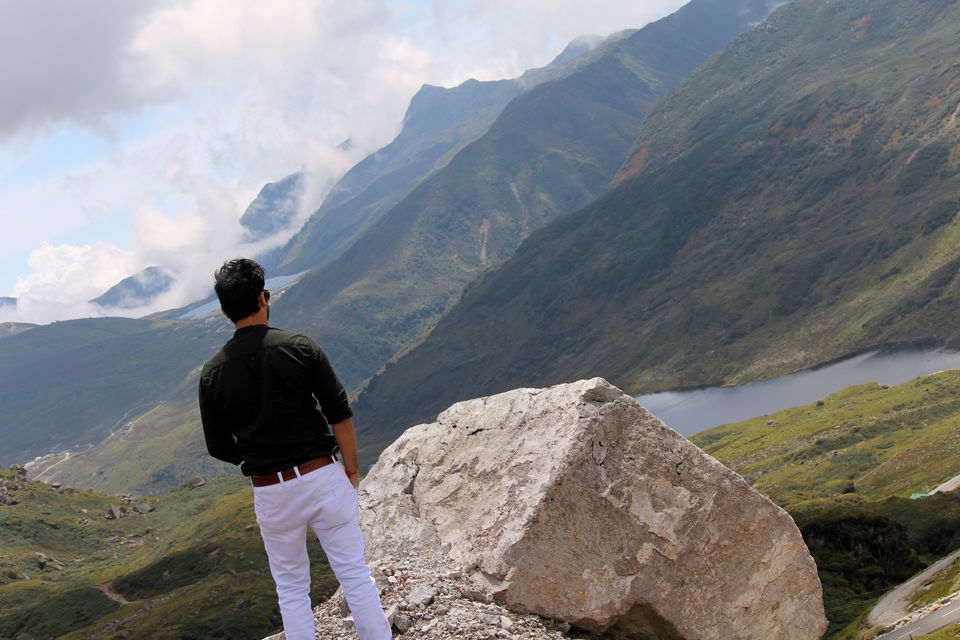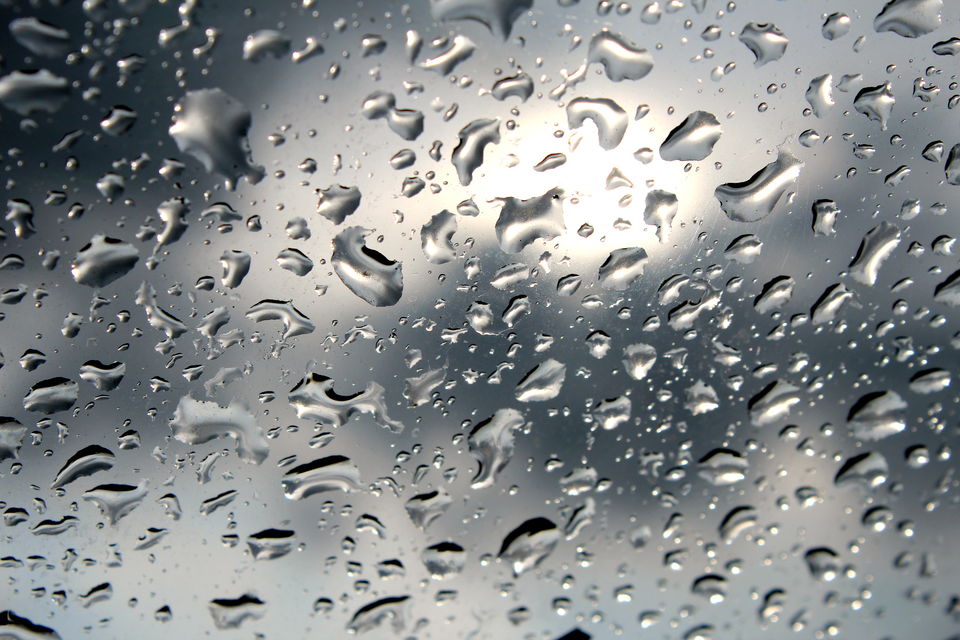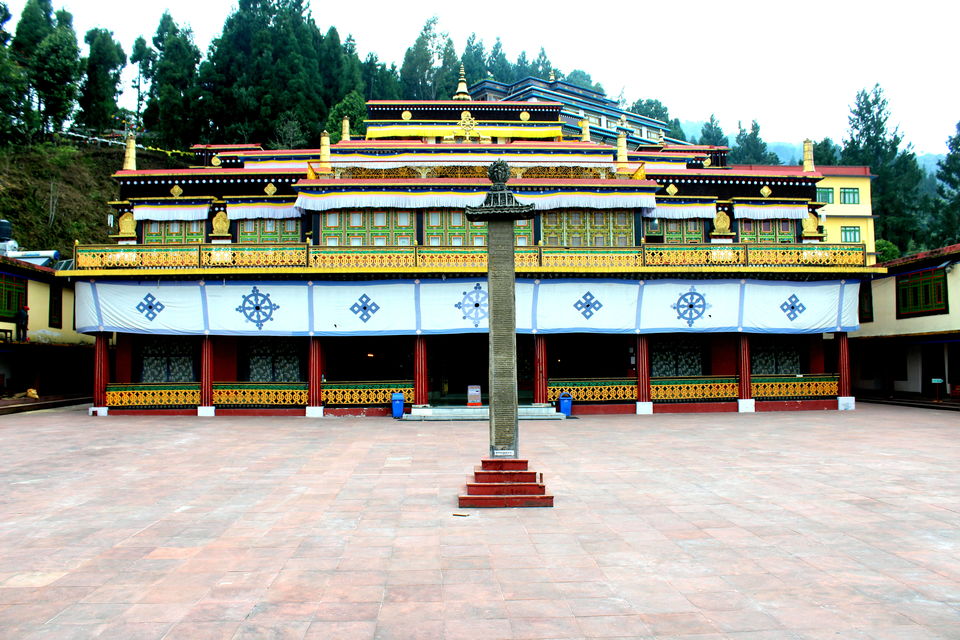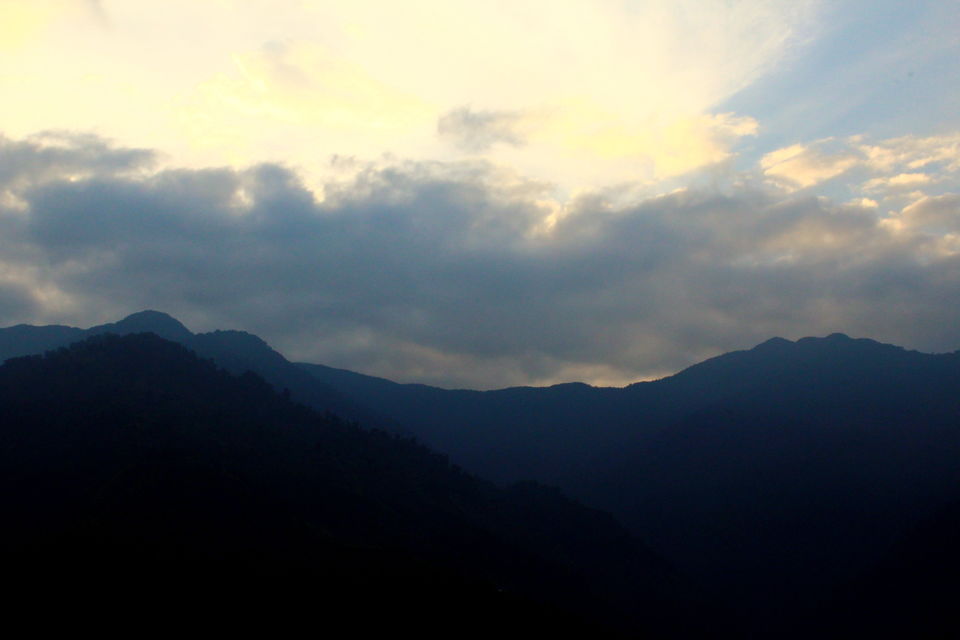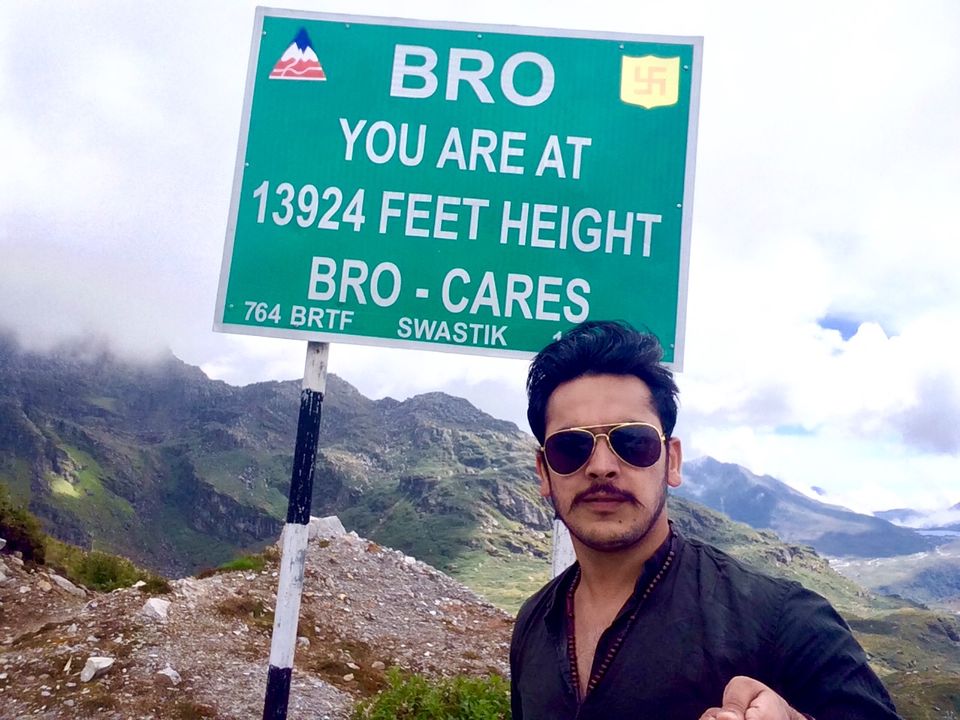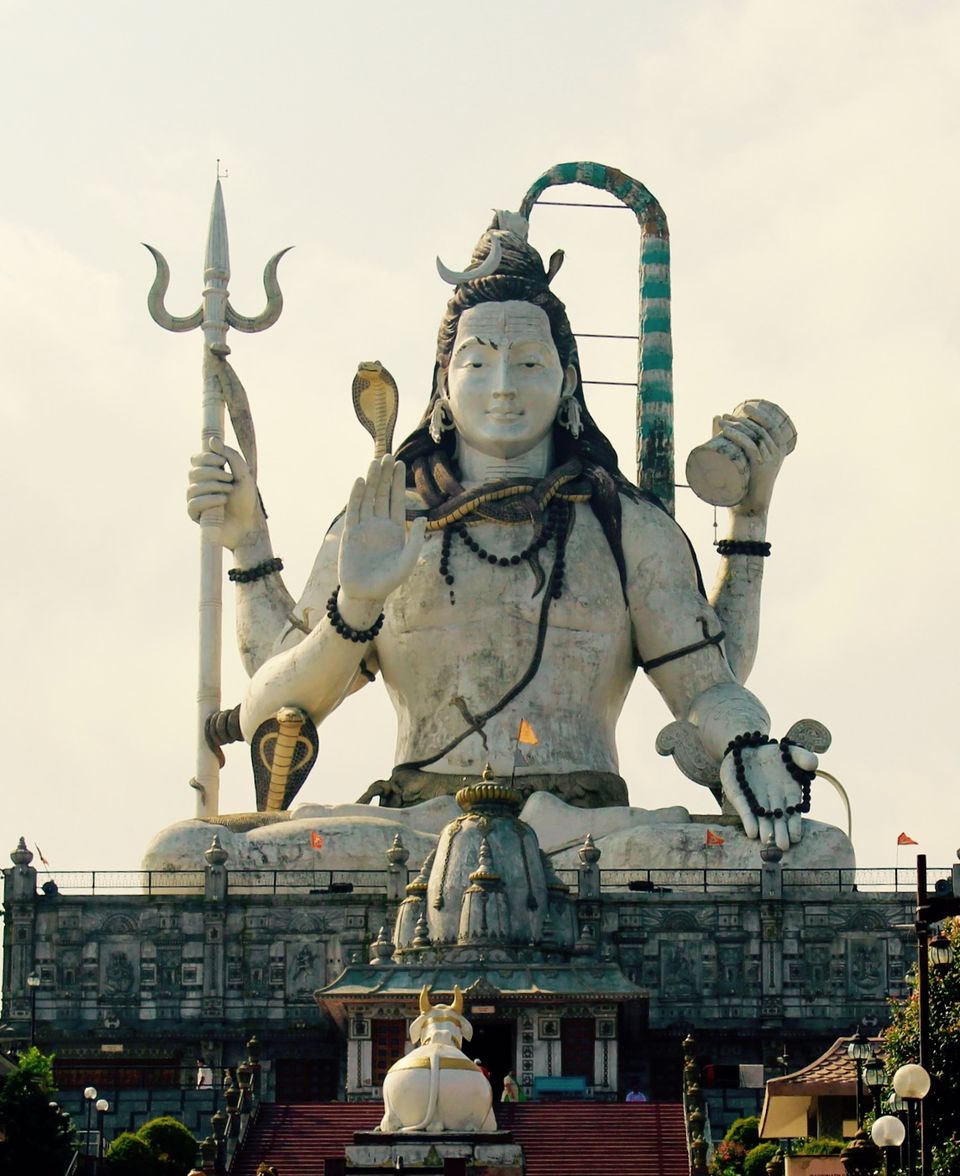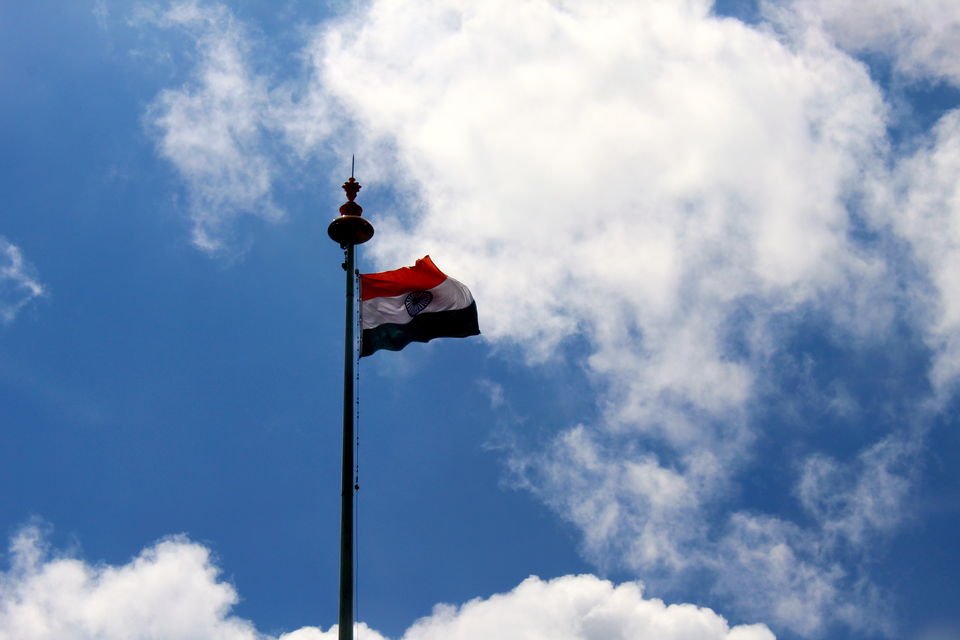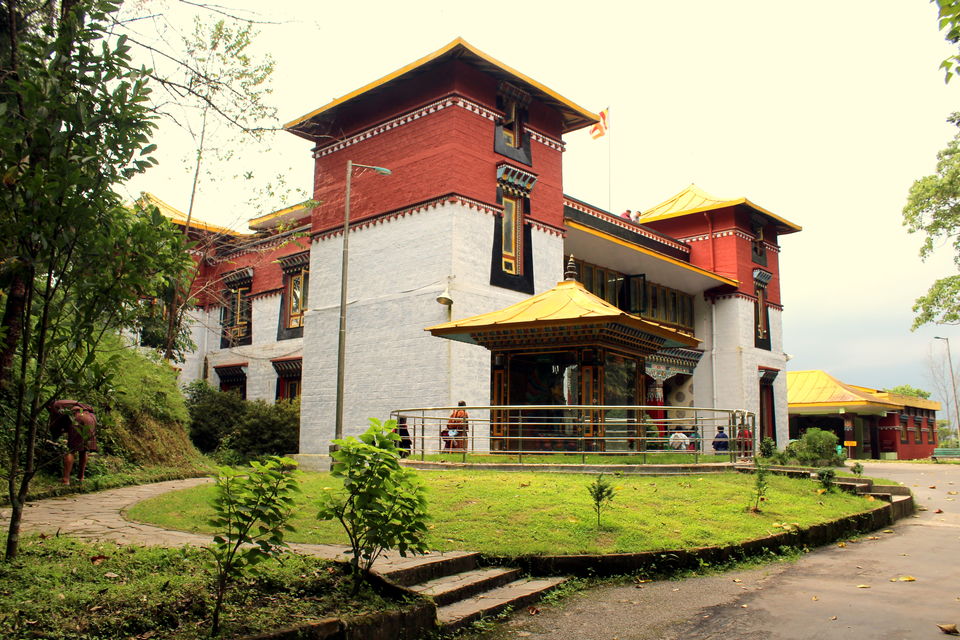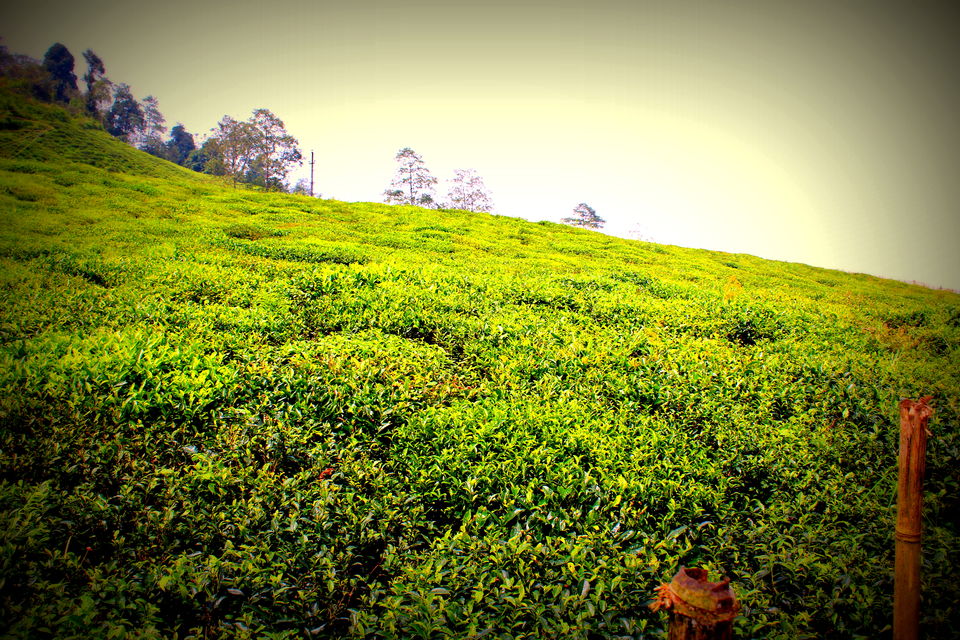 In September 2015, my thirst for wandering took me to Sikkim. I would like to share my experience.
Day 0:
I boarded my flight from New Delhi to Bagdogra. From Bagdogra airport it took me 5 hours to reach Gangtok. I arranged for the inner line permits.
Day 1:
I left for Namchi from Gangtok. After a drive for 3 hours I reached my first destination.
Temi Tea Garden 
These tea garden were set up in 1969 and is believed to serve one of the best quality tea in India.
It was like a lush green carpet was setup amid the white sheet of clouds and cool breezes were touching my face like feathers.It was rejuvenating.
Now I started my journey further and in a few minutes i found myself at my second destination for the day.
Samdruptse 
Located at 7 km from namchi this holy place has the 135 ft high statue of Guru Padmasambhava which is highest in the world.
This place is a treat for the eyes of a traveller as one gets a perfect picturesque view of forested Samdruptse ridge.The walk from entrance gate to the statue is a bliss as one is accompanied by colours of faith and peace.I felt blessed to be able to see this place.
Now i headed towards my next destination in namchi.
Siddheshwara dhaam
This temple is an architectural wonder.
At first glance,I couldn't believe my eyes that such kind of temple has been carved on mountains.
There is a 108 ft high beautiful statue of lord Shiva sitting high on the top of Shiva temple reaching the sky showering blessings to the world.
There are 4 chaar dhaam temples with same yet small architecture of actual dhaams.
Also there are 12 jyotirlinga temples and a Sai temple in the premises.
The spirituality of this temple is so high that one can stay here for ages.
In the evening I headed back towards Gangtok.
Day 2:
I got my inner line permit for Nathula pass and started my journey to the mighty Indo-China border and Tsomgo lake.
Since Nathula has some time restrictions for obvious reasons, i decided to go straight up to the Nathula pass first.
I was thrilled to witness this place.the road is very well maintained,thanks to our heroes of BRO.As i was gaining altitude i was leaving clouds below and blue sky was getting crystal clear.
Nathula Pass 
Nathula pass is located at a distance of 55km from Gangtok.situated at an altitude of 14200 ft,this indo-china border is also the trading link between the two countries.
Military here is so strict that not a single photograph is allowed at this place.the sky was blue and it was windy up there.I met some of the army men there(can't disclose their name) and got to learn about the place.
The level of intensity of the place is so high that one actually feels the heat in such cold atmosphere.The army men of both countries are very polite and ready to answer all your questions.The feeling of being on the Nathula pass was out of the world.
Tsomgo Lake 
Also known as Changu lake,this lake is located 40 km away from Gangtok.
Situated at an altitude of 12313 ft,this lake is a treat to watch.
The serenity of the lake is so high that it actually felt like as if i'm in paradise.A constant white sheet of clouds on the surface of the lake adds onto the beauty of this lake.
This lake has its spiritual values with sikkimese people.
On my way back to Gangtok, i got to see a nature's gift:- KYONGNOSLA FALL.
Situated at an height of 10375 ft, this waterfall is a gem of a spot and a must stop for everyone.
The water here was so cold that in a matter of seconds i stopped feeling my feet. After a day of high altitude travelling,it was a perfect concluding spot to relax.
Day 3:
Next morning came as a heart broking one.
I got to know that road to Gurudongmar lake is closed for unknown duration due to severe land sliding.
I altered my plans and started my journey for the day
Rumtek Monastery 
Situated 25 km away from Gangtok at an altitude of 4900 ft,this monastery is the largest in Sikkim and is a home to monks where they learn and practice karma kagyu lineage.
To reach the monastery one has to walk uphill a bit but it is worth it.Above the monastery is a college,karma shri Nalanda institute for higher Buddhist studies.
Visiting this place was a peaceful experience as one can relax his mind and soul.
This wraps up my experience in Sikkim.In the end i would like to conclude with a request "keep the hills clean,life resides there...!!!!