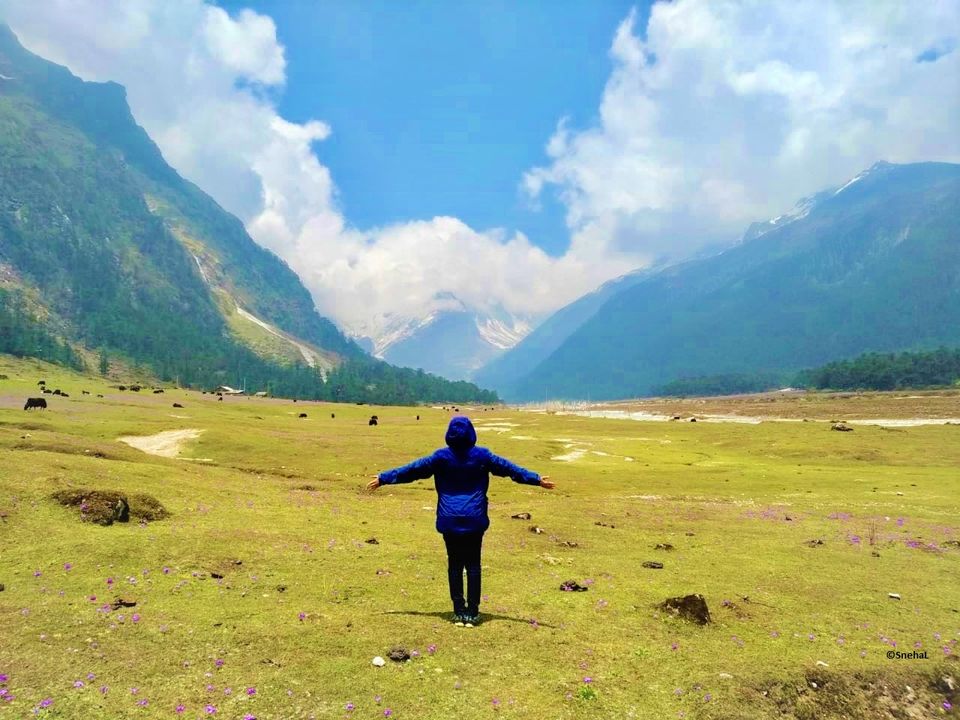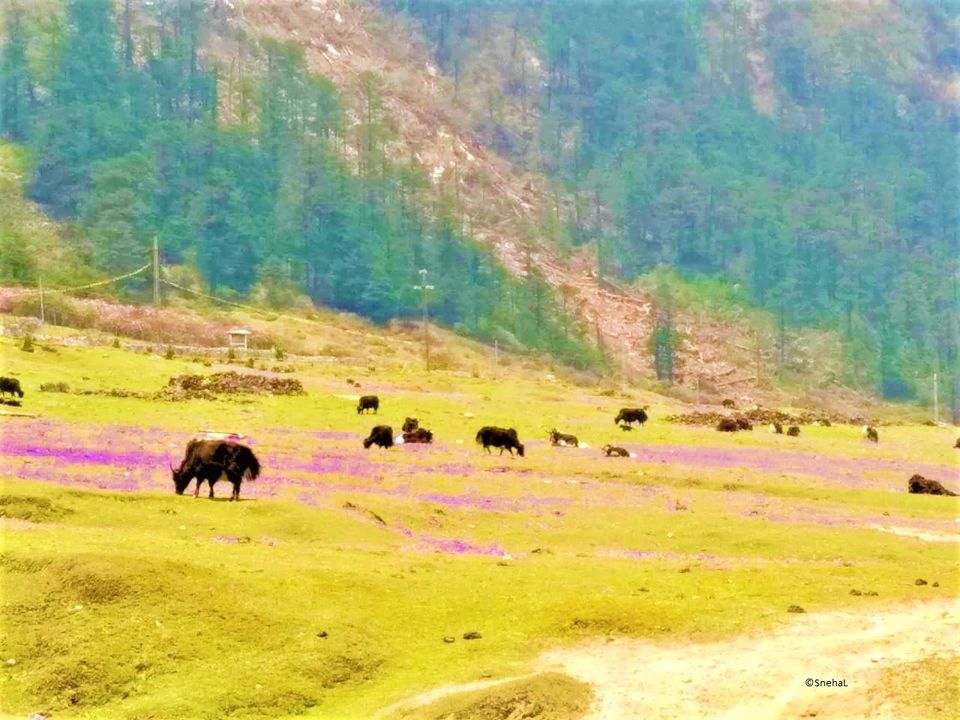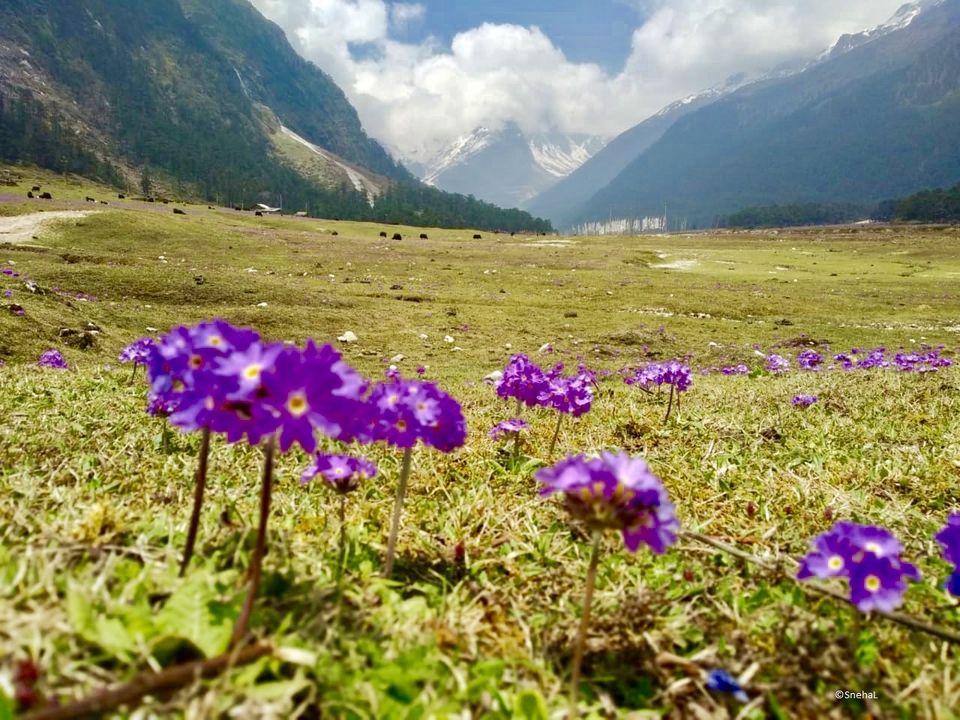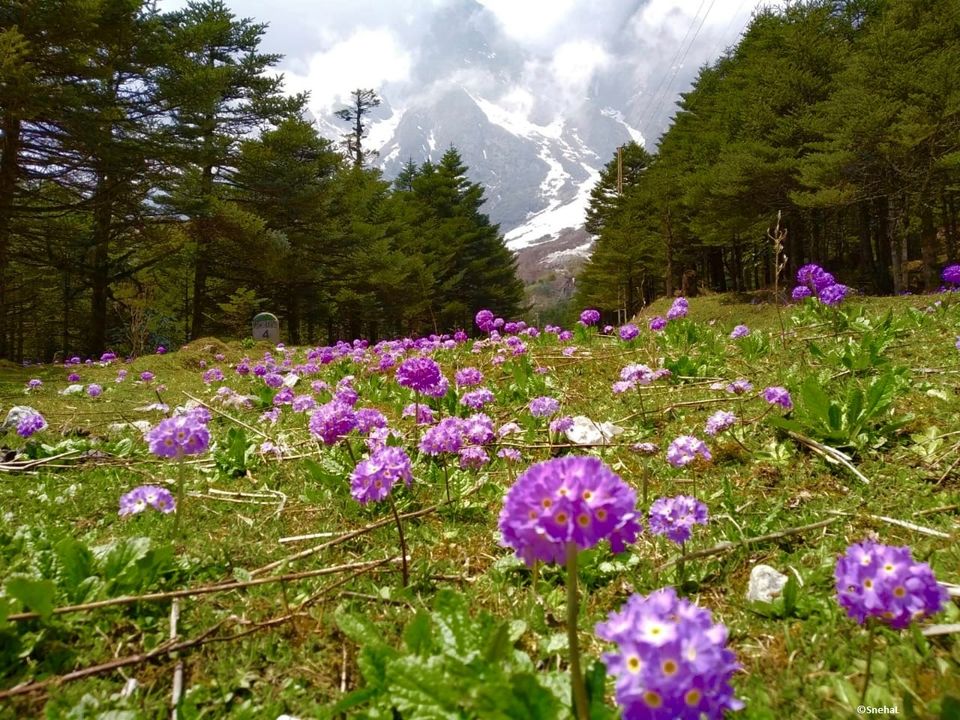 If you are visiting Sikkim and skipping North Sikkim, then you are going to be missing the sheer raw beauty of this place. Beyond the common hill destinations in Northen parts of India, North Sikkim is the virgin, uncommercialised and uncrowded place once must visit. Snuggled in one of the corner of the Himalayas lies this beauty spread across mainly two tinsel towns Lachen and Lachung both at an approx. altitude of about 9,000 ft.
North Sikkim is a door to the breathtaking view of Mount Kanchendzonga, the fragrance of variety of flowers, the sparkling lakes and the gusting Teesta river and lot of glaciers. Therefore, whether you are looking for some adventure or solace, North Sikkim is a destination that you must plan to visit. In this blog I will cover the mesmerizing Yumthang Valley. Tucked amidst the Zero point and base village of Lachung is Sikkim's very own 'Valley of Flowers' – Yumthang Valley!
A visit to Yumthang begins from the tinsel village of Lachung situated about 118kms from Gangtok and at an approx. altitude of 8600 ft.
From Gangtok, you will cross multiple petite towns like Mangan, Chungthang before reaching Lachung. Along the way the river Teesta will be by your side and you can see a number of waterfalls and mountain springs.
Once you reach Chungthang , the roads split into two directions the left heads to Lachen and the right to Lachung. One can take a halt at this point and watch the lovely confluence of the rivers Lachung Chhu and Lachen Chhu which then joins to form river Teesta. While driving to Lachung you will come across a wonderful waterfall along the way known as Bhim Nala (also known as Amitabh Bachchan Waterfalls because a scene of one of his flims was shot here). The total journey from Gangtok to Lachung/ Lachen is about 6-7hrs so plan your travel accordingly in the morning. Due to the hilly terrain throughout, it is best to reach your destination before sunset. Although the road to North Sikkim is quite scenic, the roads are in bad shape due to constant landslides that this area is vulnerable to. Post you reach Lachung have an overnight stay before you head to Yumthang next day early morning.
You may begin your journey anywhere between 6-8 a.m it will take about 1.5hrs to reach Yumthang Valley (situated 25 kms from Lachung) and an additional hour from thereon to reach 'Zero Point'. During peak season it is advisable to start early to avoid car ques.
Yumthang Valley or 'Sikkim's Valley of Flowers'. Situated at an elevation of 12,000 feet, the valley blooms between late March to early June with colorful Rhododendrons blooming in shades of violets, yellow, whites, blues, reds and pinks!
The Shingba Rhododendron Sanctuary which spans across 34 square kilometers area has over 38 different varieties of rhododendrons. Other than rhododendrons, there are flowers such as iris, primulas, cobra lilies, louseworts, poppies etc. Other than the wonderful views of vast valley of flowers, Yumthang also offers lovely views of the mountain peaks such as Pauhunri and Shundu Tsenpa forming the backdrop of the river Teesta.
Before entering the Yumthang Valley, a pedestrian pathway goes over a small bridge and reaches Yumthang Hot Spring. You will need to climb about hundred steps to reach the hot spring. This surprisingly natural warm water is present even in low temperatures. The water is rich with 'Sulphur' and said to have good healing and medicinal value. The spring water here is directed to a hut and couple of pools inside so that one can take a healing bath here. This climb is recommended only if you have no breathing problems at high altitudes.
After spending time in the valley, get ready for another adrenaline gush drive for about an hour to Zero Point. The point begins where the green shoots cease to exist as the oxygen diminishes at 15,000 feet above the sea level. Yumesamdong or Zero point is nature personified. It is a place very close to the Indo Chinese border. This place is generally not part of the standard itinerary, but is often merged with the itinerary of Yumthang Valley as an add-on at an approx. spot on cash payment of Rs.3000 to the driver. However, the road is closed multiple times due to landslides.
Yumesamdong is a land of perennial snow but this valley is also used as a grazing ground for nomadic shepherds. Most of vehicles leave for Gangtok from Yumthang/ Zero Point. I would recommend a night's stay at Lachung instead. This will help to avoid heavy travelling on a single day and snow sickness and gradual descend from high altitude.
Points to remember:
1. Yumthang Valley is closed to tourists between December and March due to the heavy snowfall in the region.
2. Check for the snow availability at Zero point before closing deal with the driver to avoid disappointment only to withness light snowflakes around. The probability of witnessing snow diminishes if you are travelling post mid-May.
3. Snow or no snow, the temperature in Yumthang is about 1-10 degrees even in the month of May. Hence, one needs to dress accordingly and carry heavy woolens as renting options at the valley are limited.
4. Please carry dry snacks/ packed lunch in sufficient quantity, as there are no hotels but vendors serving only Maggi and Momos.
5. Be hydrated, carry enough water
6. IMP - Please note North Sikkim is extremely sensitive on eco-tourism and has banned plastic completely including mineral bottles. You are advised to carry water bottles (tetra or glass or reusable) accordingly before entering North Sikkim.
The above cost mentioned is for per person land only Gangtok to Gangtok by private cab