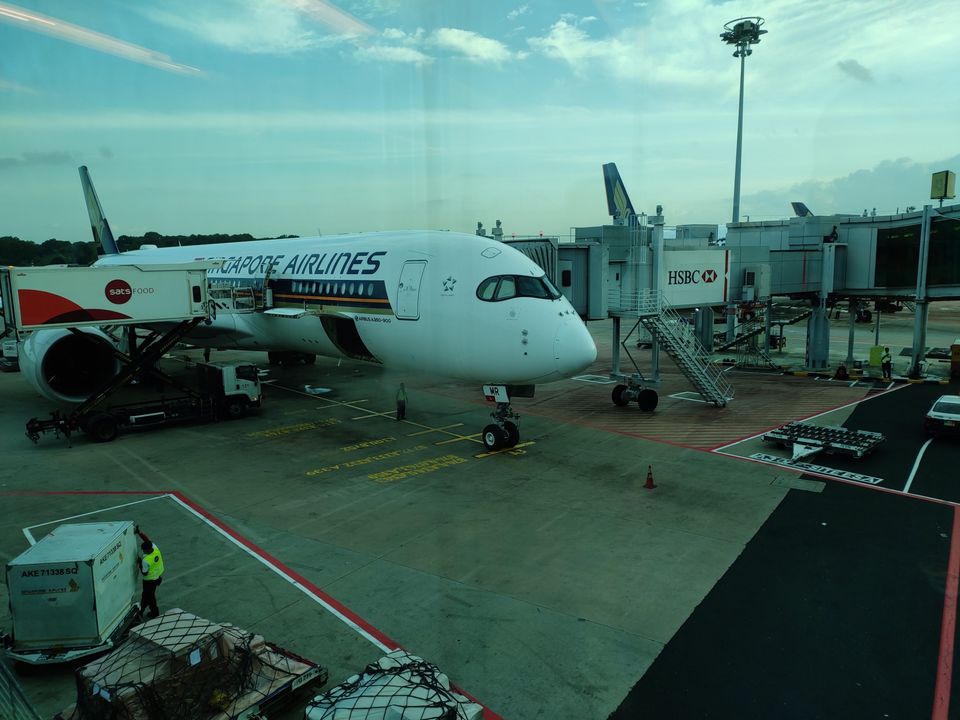 I took from Mumbai airport and reached Singapore airport in next 7 hours. Ofcourse Singapore airlines are the best in the world to travel from, best services and best staff.
I landed at the airport in the morning and I was having 15 hours layover there, but trust me these 15 hours were like 15 minutes for me. There was so much to do at the airport, however, I was not having U.S or U.K visa otherwise there is a facility for those with the respective visas to have a free Singapore trip for 5 hours.
Anyway, I decided to enjoy at the airport. There were 4 terminals connected by sky-train. You can travel from one terminus to another as many times as you want to.
Now I will point out the things to do at the airport:-
1. Go for watching movies for free in movie halls open for all without any fees. Isn't it amazing.
2. Foot massager machines everwhere at the airport. Have good massage and enjoy it.
3. Scan your passport at wifi spots and get wifi password to get your lappy or mobile connected. Have good timepass through high speed net.
4. Amazaing waiting areas, lounges and food shops. Enjoy, enjoy and enjoy.
5. Shopping at duty free shops you can buy products which are duty free. I mean all International brands are available.
6. Various gardens: cactus garden, sunflower garden, butterfly garden and various small ponds type natural gardens to have cool photography.
The best airport I ever visited.