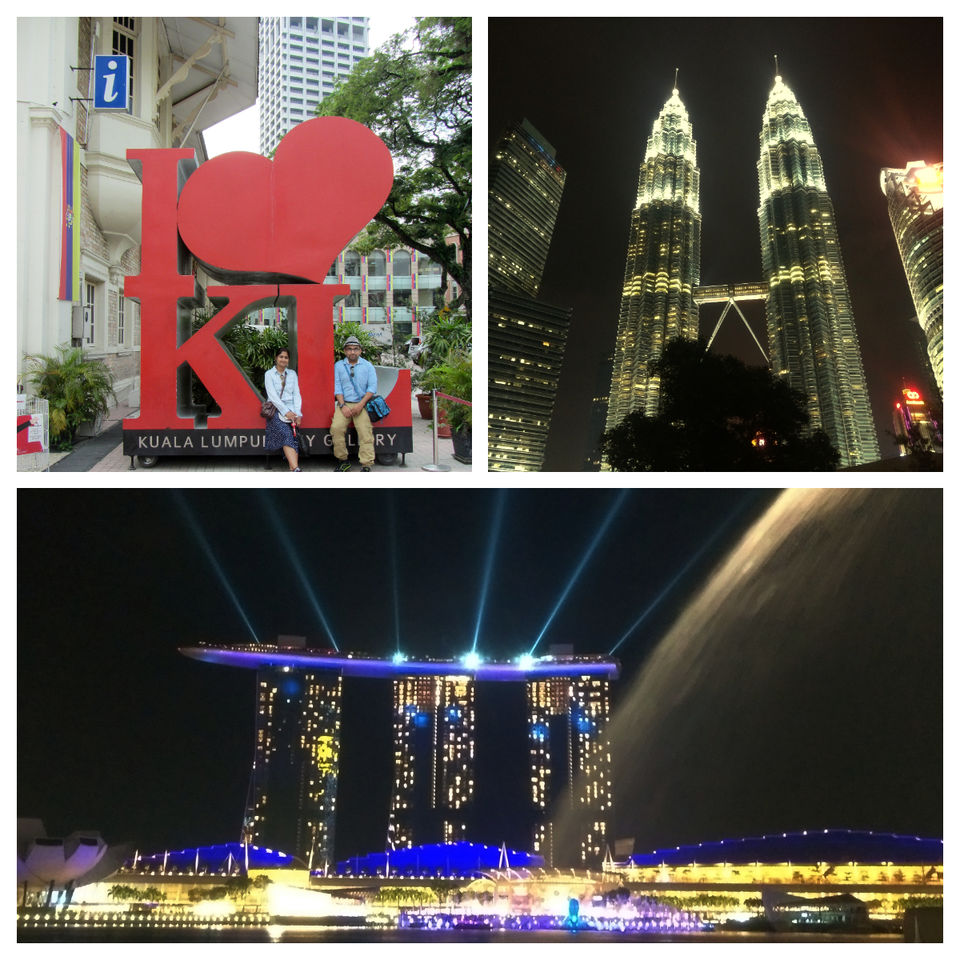 Most people choose Singapore and Malaysia as the 1st international tour destination. Reason? Near, easy to go and not much planning is required.
We followed the same trend as it was our 1st travel all by ourselves from booking flights,hotels to tickets bookings of any park/show we went to. (Our total expense was 1.5 lac for two people including EVERYTHING. That is just 75k/head !!!!)
So here is how you can also do it.
1. Visa:
#.For Singapore visa we took help of agent ( FlyForHolidays.com) as it's very convenient.
#. For Malaysia: You can use windowmalaysia.my . You will find eVisa and eNTRI.
eVisa: If you have multiple entry in malaysia you need to have eVisa. It takes 48 hours to get the visa. REMEMBER- 48 hours is working 48 hours. Their embassy works for 8 hours a day so to be specific minimum 6 working days. Don't fall for "48 hours". so apply for your visa well in advance.
eNTRI: If you have single entry in Malaysia, Then eNTRI is the best option for you. you have to apply 48 hours before your travel date and you get it instantly. ONLY FOR SINGLE ENTRY INTO MALAYSIA.
2. FLIGHTS: It's Best to book your flights well in advance ( at least a month). It's best to choose return ticket from same country as it costs less. If you can shell out some extra cash then you can choose one arrival in Malaysia and departure from Singapore.
Tip: We chose Jet airways as it was our 1st experience outside India. ( Still managed our trip in said budget :D) Air Asia is a good option. You can choose one ticket with check in luggage + cabin bag and another ticket with just cabin bag. that way you can save lots of money!! But be ready to bear flight delays and not-so-great service.
3. Packing: Packing is totally up to you depending upon your baggage allowance. But if you are travelling as a TRUE TRAVELER then carry must-needed-things only. Both countries are hot and humid all year long so do not carry full jeans in my opinion. 3/4th , or shorts are fine. Carry most comfortable cotton material as you have to walk a lot. ( That's the fun part!!) Carry small backpack or shoulder bag which will be of great help while sight seeing.