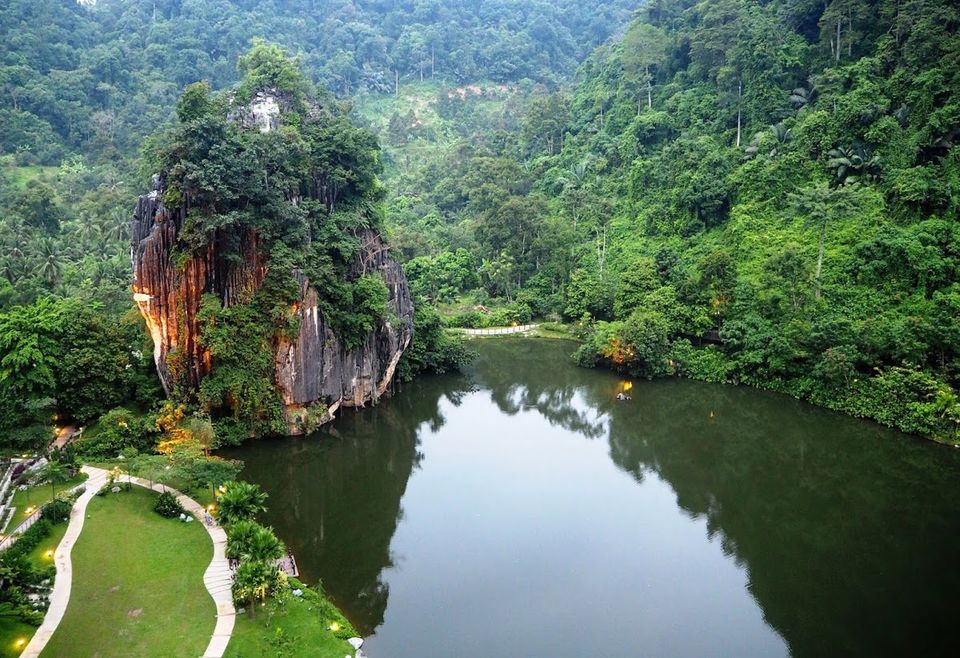 Taiping is the second largest town in the state of Perak after Ipoh. The city is just 40 minutes away from Penang and Ipoh. It is in close proximity of the very famous Water Theme Park located in the North and known to by the locals as Bukit Merah Lake Town. The city is well known for its frequent rain fall which has earned the city its famous nick name 'The Rain City'. The town is full of beautiful flora and fauna and it did not come as a surprise to me that some of the most major tourist attractions of Taiping are based on nature.
Make sure to visit the attractions like Lake Garden, Tulip Garden and Maxwell Hill. Despite the rainly weather in Taiping it still manages to garner a large number of visitors throughout the year. During my stay here I personally preferred to explore the city by travelling in an intra city bus as it would let me come across different people. On my journey from Singapore to Taiping I had booked an Express Bus and trust me this is one of the best options available since there are no other modes of transport and the bus journey is almost point to point. I booked my bus tickets from this website redbus.sg and also paid for them online. I was able to book my choice of seats since I booked my tickets well in advance.
The bus operator was quite punctual and departed on time from the pick up point. It took me about 10 hours to reach my destination. There are about 4 operators plying on this route, which are Konsortium Express, Star Mart Express, Golden Coach Express and Trans Star Express. I chose to travel by Star Mart Express based on a friends opinion and this was my best decision ever. I boarded the bus from Golden Mile Complex as that is the pick up point for Star Mart Express. Do note that each Bus operator has different pick up points. Konsortium Express picks up its passengers from Boon Lay Shopping Centre, Golden Coach Express and Trans Star Express depart from Golden Mile Complex. My Operator, Star Mart Express plied only 2 times a day, one at 10:30 am and the other at 10:00 pm in the night.
I have always preferred to travel during the night and so i booked my bus tickets for the 10:00 pm journey. The bus was relatively empty during the night and the driver was quite professional. The ticket cost me about SGD40 inclusive of taxes. Konsortium Express has about 2 buses during the day, one at 9:00 pm and the other one at 10:00 pm and tickets cost starting from SGD38 to SGD52 depending upon the class of bus you book. The Golden Coach express which is a luxury Bus Operator operates only in the 10:00 pm slot and tickets cost about SGD50 but the price is difinitely worth it as the coaches are well equipped with all modern amenities. Trans Star Express operates in the 9:00 pnm slot and tickets cost SGD48.