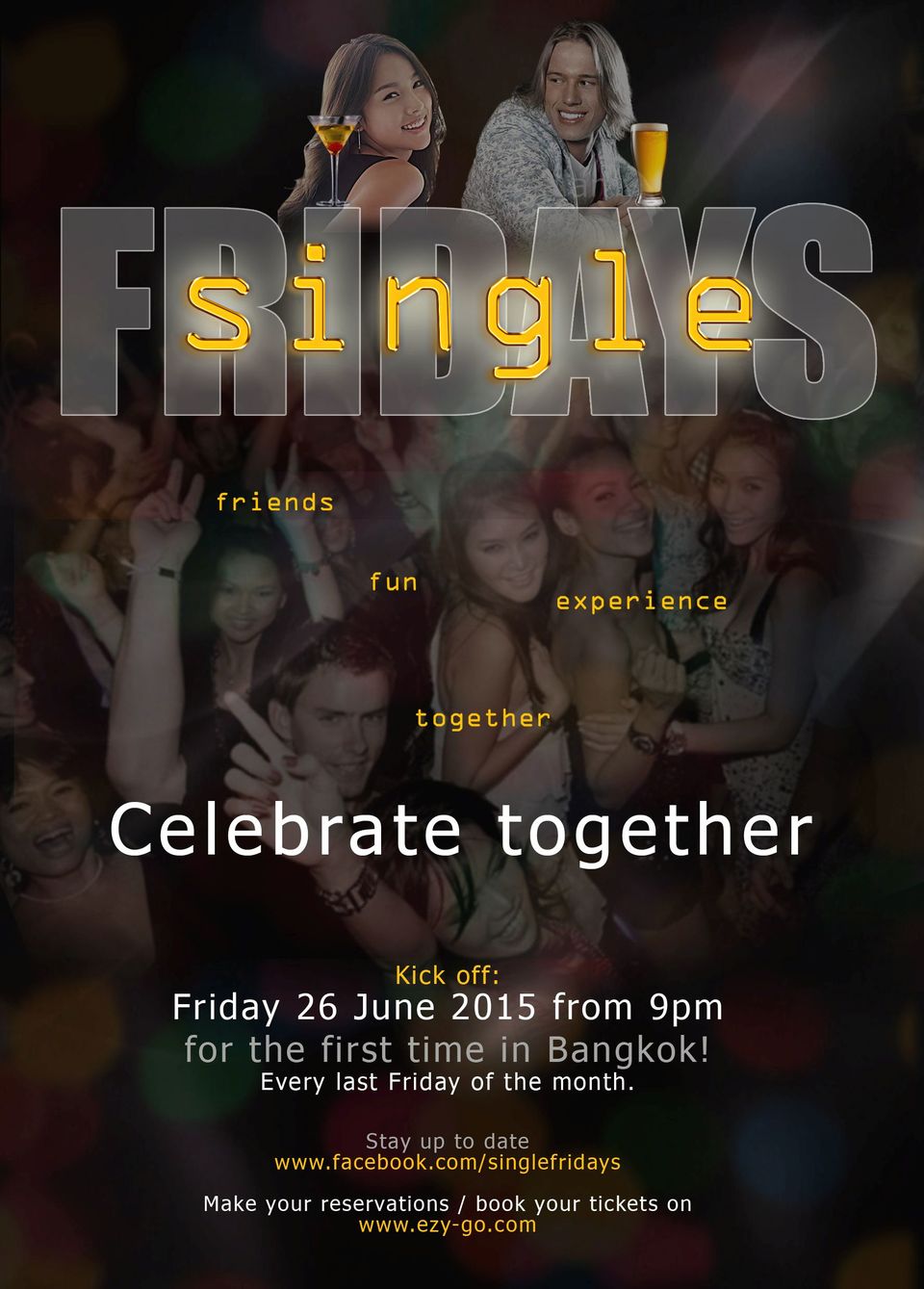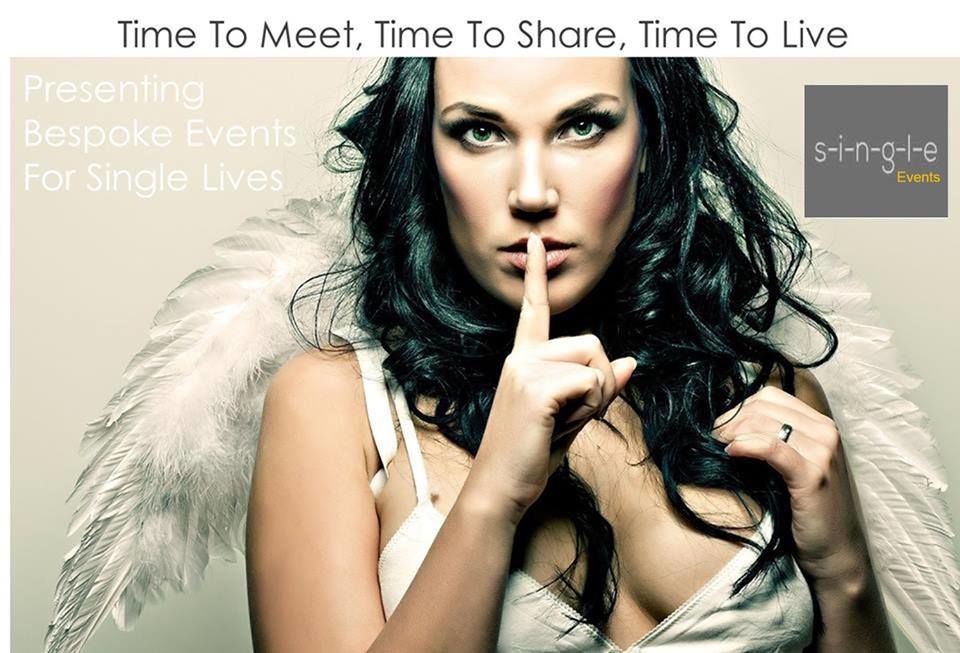 Thailand, Bangkok, June 2015 – The Single Fridays Event party "CELEBRATE TOGETHER" kicks off on Friday the 26th of June 2015 in the City of Angels, at Ambar Rooftop Bar, at Four Points, on Sukhumvit Road, Soi 15, in Bangkok.
Single Fridays is an event concept that unites like-minded through music, entertainment, brands and great destinations. Single Fridays is the event to be for a great together experience.
Single Fridays' fans are between 25-45 years. Females and males who embrace happiness in life, and who like to meet, have fun, and share countless experiences with friends. A community who likes to enjoy unbeatable music, eye candy, and most importantly; they like to be part of a great EXPERIENCE.
You might expect that SINGLE FRIDAYS is a dating event, but this is not the case. The majority is single. Single Fridays welcomes people with a single and positive twist.
Under the Single Fridays Concept, the Bangkok-based B-Concept Media Entertainment Group plans to develop more experiences in the world's luxury travel destinations, where millennial travelers and luxury event enthusiasts can come and party together. Bangkok's first event has been named CELEBRATE TOGETHER for this reason.
Single Fridays connects enthusiastic friends to the latest trends, innovative brands, luxury properties, and destinations; but most importantly to great event experiences and friendships. Single Fridays events are organized with respect for local culture, communities and the environment.
A Single Ticket cost 500 Baht, including 1 x free Smirnoff Ice and 300 Baht for the first free ride for new Uber riders. Book ticket here.
http://www.ezy-go.com/travel/Thailand/Events-Singles/SINGLE%20FRIDAYS%20-%20CELEBRATE%20TOGETHER%20-%20TICKET%20ONLY/1271/en/
Do you want to stay comfortable overnight after the Event? Book on EZY-Go.com the extra competitive comfort room package including ticket to Single Fridays and breakfast the next morning. Book package here.
http://www.ezy-go.com/travel/Thailand/Events-Singles/SINGLE%20FRIDAYS%20CELEBRATE%20TOGETHER%20-%20TICKET%20+%20ROOM/1272/en/
EZY-Go.com is Asia's number 1 online Event, Festival, Hotel, Leisure and Travel booking channel. Follow @SingleFridays on Facebook, Twitter or Google+ for updates about the upcoming events. Watch the official video for CELEBRATE TOGETHER on YouTube 
Single Fridays in Ambar, Sukhumvit 15, Bangkok