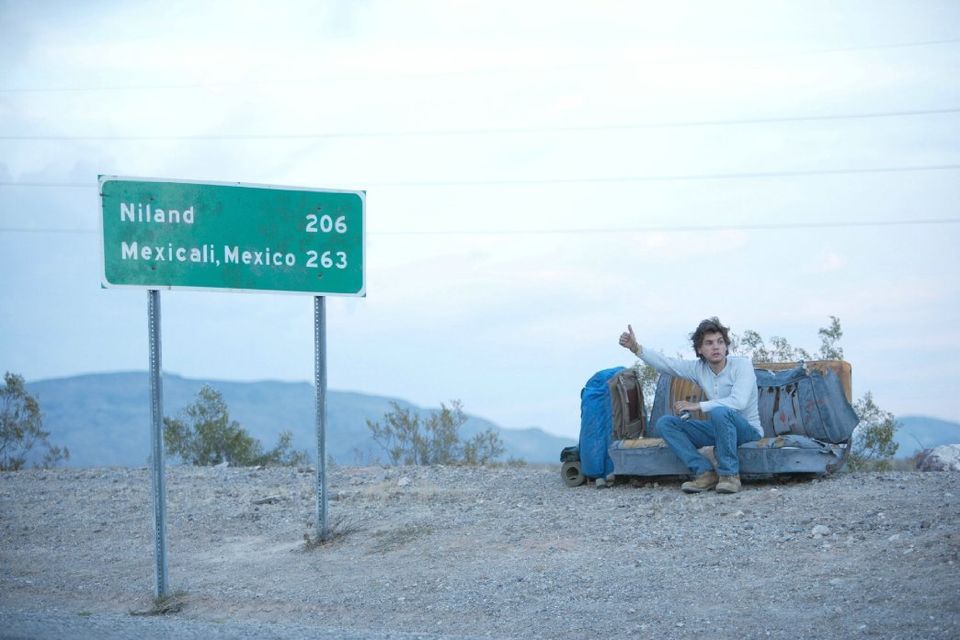 And so, being one of the avid Facebook geek that we all are, I read a few too many posts about travelling alone and had a few too many 'Into the Wild' moments - about being a true TRAVELLER and finally, I decided to stop waiting for souls to cling onto and take that leap of faith to travel alone. Brilliant!! Euphoria!! (Well kind of).
To start off, let me tell you what you already know from those posts that we just talked about - travelling solo is the ultimate self-indulgence, sometimes (more than you know it) the best travel companion you can have is yourself. Having broken my solo-travel-virginity recently, I can tell you that it is totally liberating and it does give you a different perspective of the world and of yourself. For if you can enjoy your own company (over an extended period of time), believe me you have accomplished what most people can never and will never achieve in their lifespan.
But as Rocky put it "The world ain't all sunshine and rainbows" (although don't take it that seriously unless of-course you are a boxer :P). Travelling alone, like most things in life, has its own set of mind boggling questions and apprehensions (for the 99.9% of the human population, who are new to the world of solo travel and sort-of reluctant about the idea). To be in a new surrounding missing any and all familiar faces. To step out of your comfort zone and take in the experience unfiltered by the prejudice, the preferences of your travel companion. To deal with your travel-wary parents. To think about safety concerns, language issues, itinerary and the biggest of them all - whether you will be able to enjoy the experience alone? The biggest fear faced by our species as a whole - Loneliness.
"Happiness is only real when shared", well yes, most of the times and for most of the people, but then their are times when you just feel poisoned by our civilisation, our jobs and the sad monotonous web of life. When the parties on Fridays, the lunches on Saturdays and the sleepovers on Sundays just don't cut it (And these are for the lucky ones who get them). When your bucket lists have grown longer than your contact lists and when you have waited ages to find people to share these experiences with. I think at this point, you should just get up and take that trip that you have always wondered about - not necessarily away from people, just the people you know. 
The first solo trip is more about the experience than the destination. It will either drive you to do so more often, or crash and burn your only attempt at exploring a new side to yourself.
So make sure that your trip is comfortable and planned out (at-least for the first couple of days).
- Stay at hotels where you can find like-minded people to bond with ( Youth Hostels - Zostel India, SYHA Hosteling Scotland; Guest Houses - Auroville Guest house Akra; Camps). Live at the city centres if you don't find such accommodations. 
- Researching your itinerary gives you confidence in seeing it through. Travel arrangements, possible places to visit, eateries, cafes, events and accommodations. (Although if your itinerary gets tiring, don't be afraid to back off your itinerary and lay back for a while. This is probably the best part about travelling solo - no more peer pressure)
- Break the news off to your parents once you are done researching. A sound plan is the key in dealing with them. (Or else just don't tell them at all, that works out as well :P)
- Luggage. Backpacks and Rucksacks all the way. They are easier to carry and that is what matters the most while travelling alone.
- Talk to the locals, to know the places to visit and cafes to eat at. Try local cuisines and local events. 
- Keep your hygiene and safety in mind when planning out stuff.
You might not know the language, the people or the culture of the places you are visiting but a smile and a little respect goes a long way. 
"Happy SOLO-travelling"