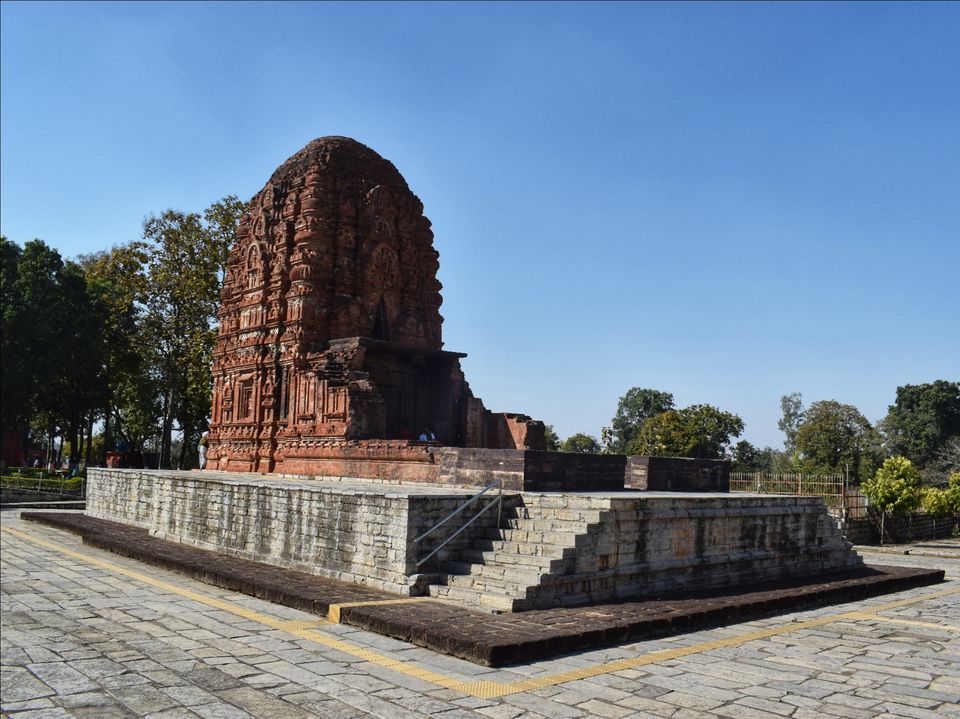 Weekends are different for me. Weekend means to explore the city and its surroundings. So one fine Sunday, me and partner decided to explore Sirpur, an archeological site near Raipur. Sirpur is  one and a half hour drive from Raipur. We started around 11 o'clock. As you have to cover NH53 the road condition is really smooth.
We have been following the Google Map all the way. Following that, we reached at Surang Tila first. Surang Tila is a 30 feet tall temple complex made of white stone which has many Shiv lingas inside the complex. Some of them are dedicated to Lord Shiva and Vishnu. It has ruins of many carved pillars and statues, excavated between 2006 and 2007. All the excavated temple complex are maintained by the Archeological Survey of India.
Next we walked to the Gandheshwar Temple. It is an active Shiva temple on the bank of Mahanadi River. From the back of the temple, the view of Mahanadi is amazing. Many temples were excavated from this area including Hindu, Buddhist and Jain temples. All the temples are well maintained and multi coloured so it's quite eye catching.
Swastik Vihar, a Buddhist temple complex is quite close to the Gandheshwar Temple. There are said to be 10 excavated Buddhist Viharas in Sirpur. Dalai Lama visits Sirpur every year.
Teervardeo Buddhist Complex is a kilometres away from the famous Laxman Temple. Teervardeo complex is large and consists many excavated statues. The main Buddha statue is situated and worshipped here.
Next we moved to Ram and Laxman temple which are situated on the both sides of the road. Ram temple is not so well maintained and  seemed empty when visited. On the other side, Laxman temple is very well maintained large temple complex and visited by many. This complex has a ticket counter and a museum nearby. After purchasing the tickets, we entered the temple complex which doesn't seem to be as old as the 7th century brick temple. The temple has a small closed door through which you can see the idol. The carvings are very well maintained to be studied.
Overall, Sirpur is a must visit site in Chhattisgarh which is not so famous till date among the travellers or tourists. If you have interest in architecture and archeological sites, this place should be visited and you won't be disappointed.
How to reach : Sirpur is at a distance of 82 Kilometres / 1 hour and 30 minutes from Raipur. Straight way from Raipur through NH53. Best to visit by car or bike. The road from Laxman temple goes straight to Barnawapara wildlife sanctuary, road signs will guide you through.