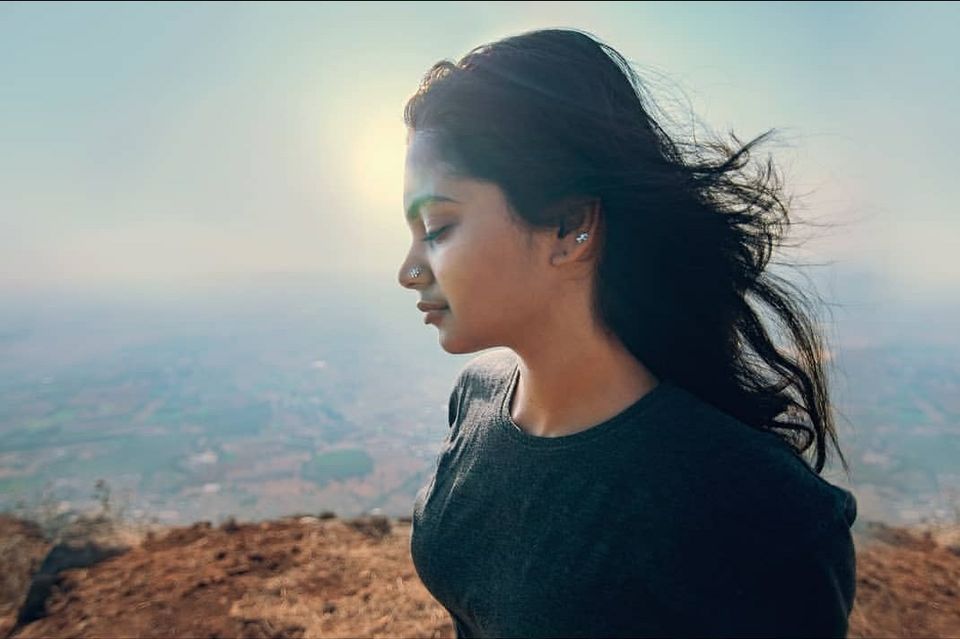 𝑾𝒊𝒕𝒉 𝒕𝒉𝒆 𝒔𝒖𝒏 𝒌𝒆𝒆𝒑𝒊𝒏𝒈 𝒉𝒆𝒓 𝒘𝒂𝒓𝒎 𝒂𝒏𝒅 𝒕𝒉𝒆 𝒃𝒓𝒆𝒆𝒛𝒆 𝒄𝒂𝒓𝒆𝒔𝒔𝒊𝒏𝒈 𝒉𝒆𝒓 𝒉𝒂𝒊𝒓, 𝒔𝒉𝒆 𝒔𝒕𝒐𝒐𝒅 𝒕𝒉𝒆𝒓𝒆, 𝒘𝒊𝒕𝒉 𝒆𝒚𝒆𝒔 𝒄𝒍𝒐𝒔𝒆𝒅, 𝒂𝒔 𝒊𝒇 𝒔𝒉𝒆 𝒇𝒐𝒖𝒏𝒅 𝒍𝒐𝒗𝒆, 𝒊𝒏 𝒏𝒂𝒕𝒖𝒓𝒆.
At 1450 meters above sea level, Skandagiri can blow your mind off, if you love trekking. Its an ultimate test for your passion, but the breathtaking view is a reward that is worthy. For a brief moment, nature takes you away..
Around 20 percent more to climb to the top, we started seeing the sunrise. We were completely exhausted but rushing to reach the top before the sun clears out of the fog. On the way to the top, I was skeptical if I will reach in time. What if I miss the sunrise shot that we are trying to get. I kept thinking of that.
Connect on Instagram for more @joantography