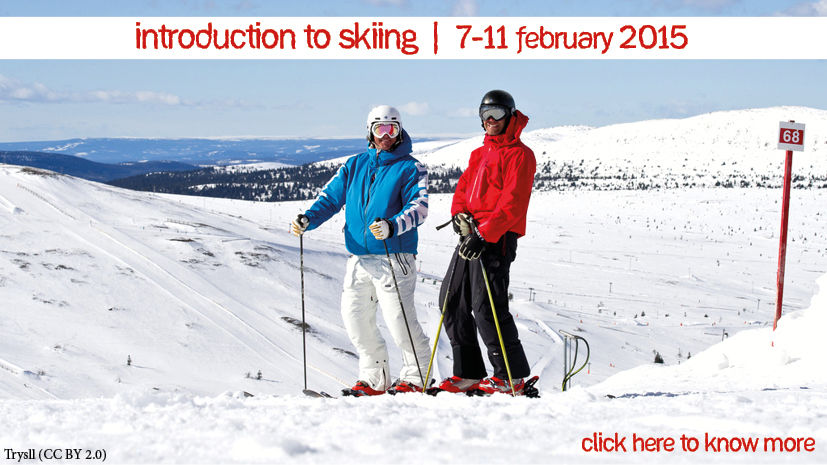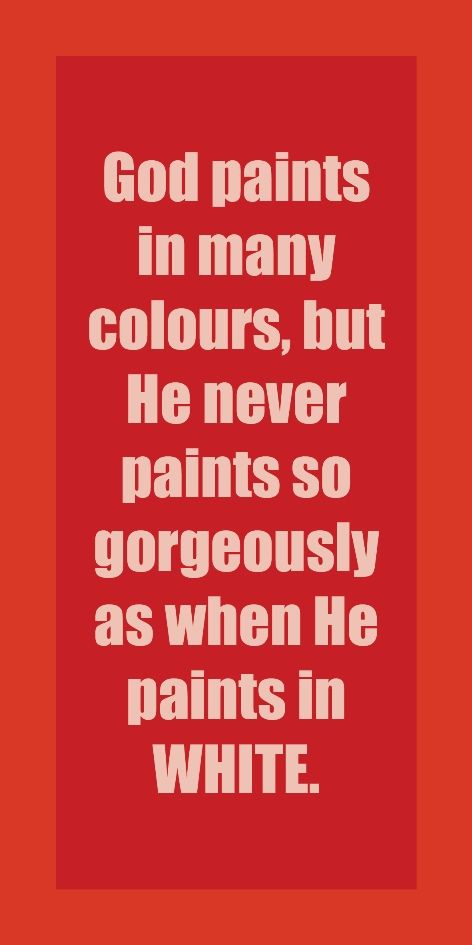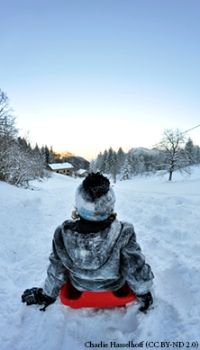 An exhilarating combination of incredible powder skiing and the unique culture of 
India
, January the Fourteenth offers you one of the world's greatest experiences in adventure sports! A small isolated village situated in 
Jammu and Kashmir
at the western extremity of the Himalayas in a subsidiary range called the Pir Panjal, Gulmarg offers breathtaking views of the mighty 
Himalayas
. Due to its geographic location Gulmarg gets some of the heaviest snowfalls in the Himalayas and has earned the distinction of being the best ski resort in the 
Himalayas
.
A personalized step-by-step approach to the various concepts and techniques of skiing, this power-packed trip is truly skiing for dummies.
Skywayman9 (CC BY-SA 3.0)
7 February 2015
Hello Srinagar! Participants make their way to Gulmarg (a mere 50km from Srinagar), check into the hotel rooms and meet up with the group. Depending upon the time of arrival, one can spend the rest of the day taking in the serenity and silence of the place. Relax, unwind or roll down a slope . . . there is never a dull moment when in snow.
---
Peter (CC BY 2.0)
8 February 2015
Today, we begin the first leg of your hand-on training: An introduction to skiing, detailing the basic concepts, such as, proper use of the equipment, body balance, postural stability, weight distribution, etc. At leisurely intervals, we adequate breaks in between, we spend the day getting used to skiing. We move on various techniques like snow plow (the traditional learning stance for beginners in skiing), how to brake or gather speed, and general improvement and practice of skills acquired. It might be rough and you will fall down – a lot! But you get up and start again and again and again . . . The key is to let go, and develop your own rhythm.
---
Charlie Hasselhoff (CC BY-ND 2.0)
9 February 2015
By the third day, the slopes that looked intimidating earlier have made peace with you. We introduce side walk and body weight balance techniques, and practice how to turn. It all starts happening, as you negotiate turns on the slope and gracefully stop at the base. And you crave for more when you look at the steeper slopes. You are certainly no expert yet. And you will still fall as you go on improvizing. But if at times you end up face down on a heap of powder snow, you will laugh and savour the taste of the snow. You've earned it!
---
Peter (CC BY 2.0)
10 February 2015
Today, we introduce the herringbone technique (named after the marks your skis leave on the snow) that helps you walk up a slope while on skis. The herringbone is a fast and easy way to climb a steep hill with energy to spare. As per your skill, we move on to a little more advance technique for turning and braking. It's just you and your skill on the skis. And it's as close as you can get to flying without wings! Just you on your skis being tested against an unyielding slope. By now you will be flying down 30 to 50 degree slopes with ease. The challenge is up to you – whether you zip ahead, slow down or halt!


---
Nononet (CC BY-SA 2.0)
11 February 2015
We wrap our ski sojourn today after a quick round on the slopes. Participants have an option to either extend their stay or head back. If you like