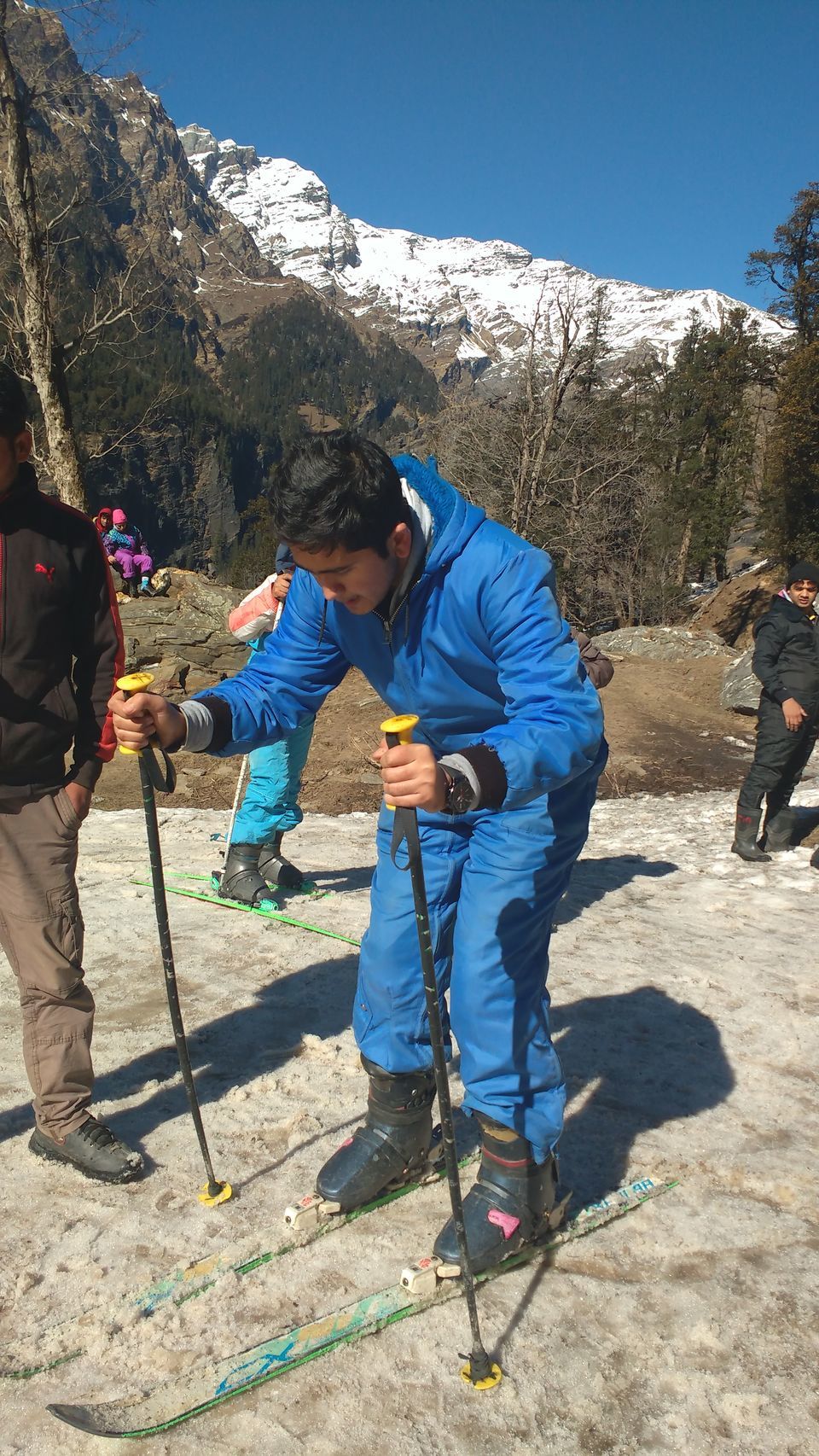 ABOUT THE CITY :
Manali is a high-altitude Himalayan resort town. Manali is named after the Sanatan Hindu lawgiver Manu. The name Manali is regarded as the derivative of 'Manu-Alaya' which literally means 'the abode of Manu'. Legend has it that sage Manu stepped off his ark in Manali to recreate human life after a great flood had deluged the world. A beautiful hill station with lot of crowd.
THINGS TO KNOW :
Climate : Climate of Manali is cold during winter and moderately cool during summer
Distance : Distance from Delhi is 570 km
Language : Official language is HINDI
Speciality - People come here too see the beauty of nature and snow
A little over 2000 m from sea level, Manali in the lush green Beas valley of Himachal Pradesh is one of the best hill stations in India. It has lofty peaks and verdant surroundings which make the region highly suitable for enjoying the Himalayan nature. Not only for sightseeing, but mountain adventure as it beckons from every of the hill station's directions.

Best time for skiing in Manali
Manali In the northern part of Himachal is one such destination that is known for its different charms as per the changing seasons of the year. This also classifies the motives for which people travel to this hill station. In order to enjoy the best skiing experiences, schedule your visit for winters.
Properly starting from the month of December, winters here are characterized with heavy snowfall that completely covers the hill station with its milky shade. Thus, if you are travelling to Manali primarily for Skiing, then December and January are the best months for that. The cold spell of winters continues to stay in Manali post January, but with a receding snowfall.
A major tourist spot of North India, Manali is known for its excellent skiing conditions with skiing enthusiasts visiting from all over the country.
The undulating slopes of Solang Valley and Rohtang Pass offers a perfect terrain for amateurs to learn their first move while a an ideal grounds for professionals. So, if you are an adventure lover, leave yourself in the hands of your professional trainers to feel the thrill of skiing in the picturesque setting of Manali.