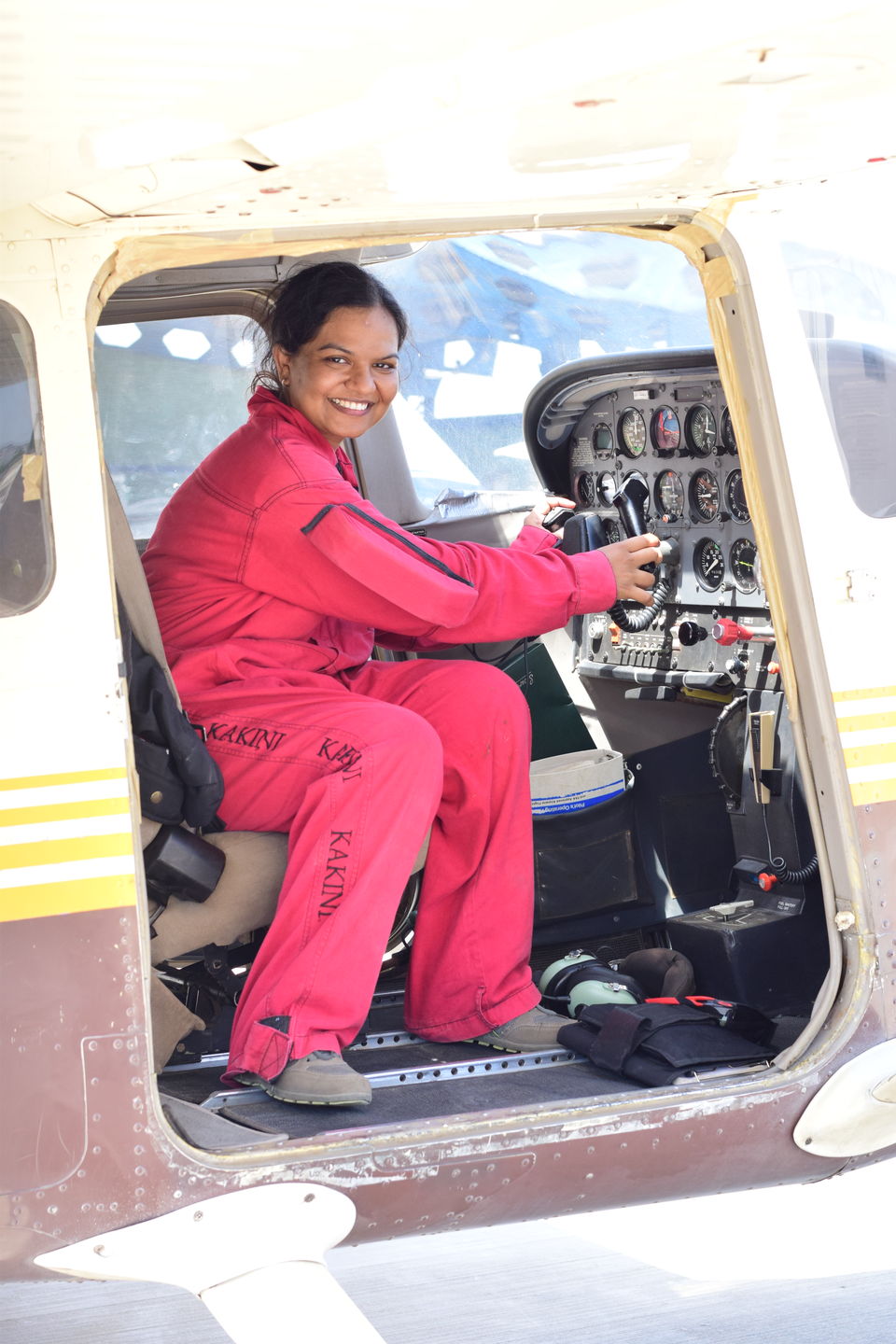 I was kind of in shock..am I really doing this? there was a small chartered plane which was going to fly up to 10000 feet height and from there we were going too jump. student skydiver is connected to a harness attached to a tandem instructor. The instructor guides the student through the whole jump from exit through freefall, and landing. we were going to take a free fall of 15 to 20 seconds, and after that after reaching 5000ft height instructor was going to open a parachute and we will land on a aerodrome.
This is all technical aspect,all i heard was i will be falling from 10000 feet height without anything and after reaching midway Cameron will open a parachute.
I tried not to think about what will happen if it failed to open.
Cameron tried to cheer me up and make me comfortable, other guy took a video before leaving on a plane and I was thinking ''this might be the last one".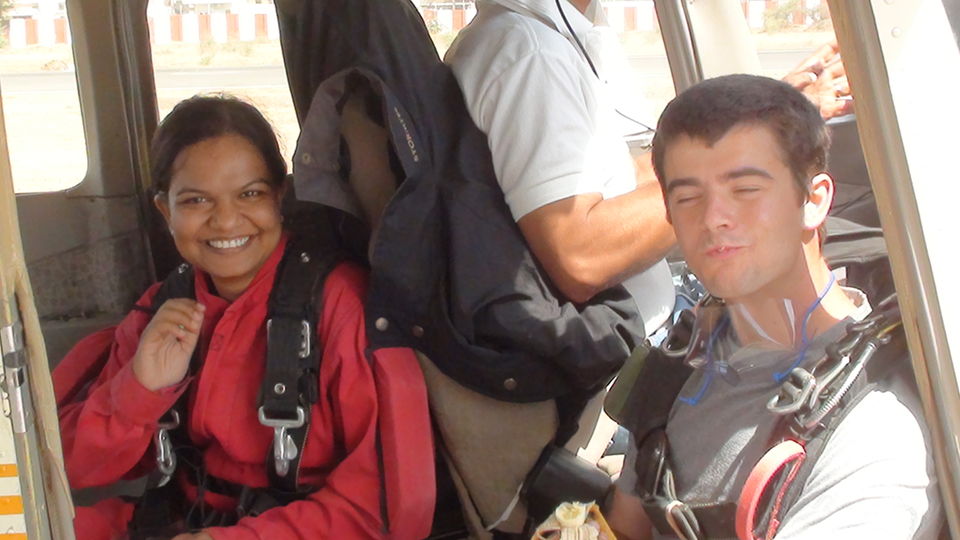 Any way, I was on plane and the door was open and my stomach started having realisation of situation and I was just holding my breath and trying to calm my racing heart, it was racing 1000 miles per minute. I felt like it will explode with excitement and fear. all nerves in my body woke up. I felt chill down my spine...OH ..MY...GOD...I am really doing this!!!! I had never felt anything like that before. adrenaline rush.. I was exited and nervous at the same time..my mind was totally block..there were no thoughts just me and the sky.not a care for a world or anyone in the world. this is how want to feel the whole time...I didn't care about anything at that time,total solitude from everything, from everyone.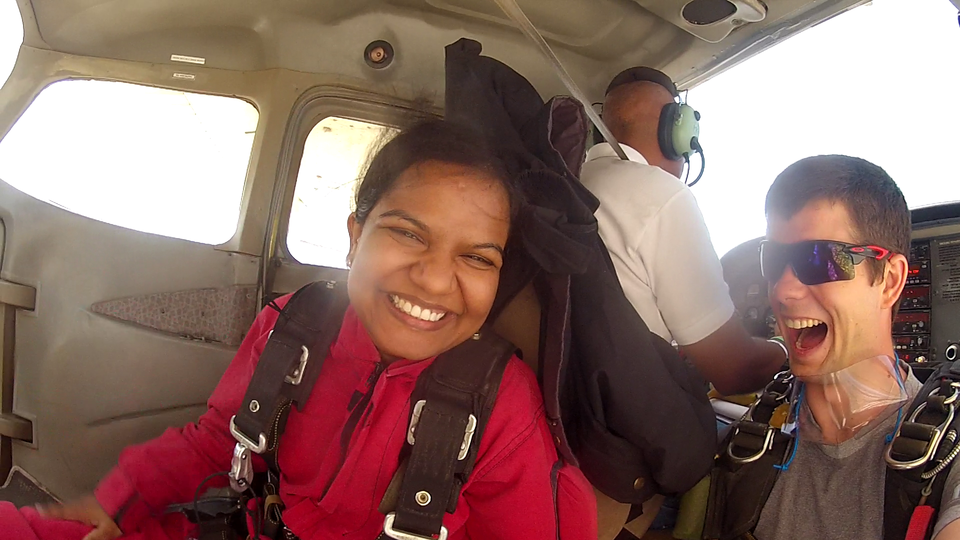 I was sitting with my back towards Cameron and my feet were not folded. there was hardly any space left after pilot, Cameron and me. Cameron started strapping my back with strong equipment so that when we fall i don't get separated from him. after proper attachments it was difficult to move even a little. finally plane reached at 10000 feet height and it was time!! so we started moving toward the gate and we had to stand on the step outside the gate in order to jump. I was very fine till I was sitting inside, bur as soon as I stepped outside, it terrified me to my very soul. though Cameron was there, it felt like he is the god now. my life and of course his life is in his hands. as soon as he said ready? we are about to jump now, a silent scream left from my throat. NOOOOOO...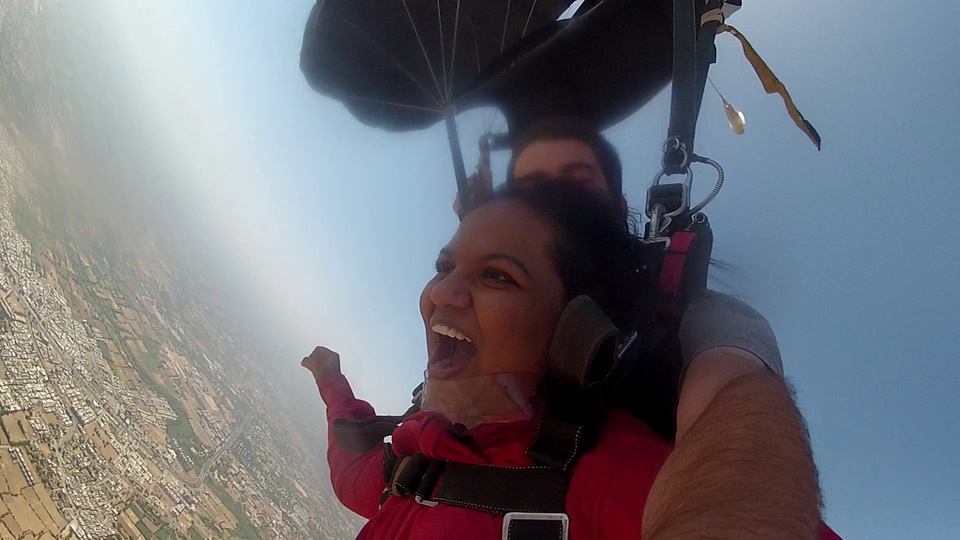 Anyway it was out of my hands now. it was real..I was falling..and falling..and falling..from the sky....!!!that is not possible...this must be a dream..I tried to wake up..but wait..it is not a dream..this is really happening. and i shouted and shouted and shouted from my very core and it was amazing!!and I opened my both hands and it was indescribable...there was nothing holding me back. I felt like a bird flying in the sky. magnificent view it was!!!!.. earth was looking divine with little square blocks with millions shade of green.. and I wanted to stay there. I just wish that the time just stop and I capture each and every sensation and every emotion..Cameron asked ''do u believe that you just jumped from the sky'' and I said no,no way in hell.!!!but it was true,,I DID IT!!!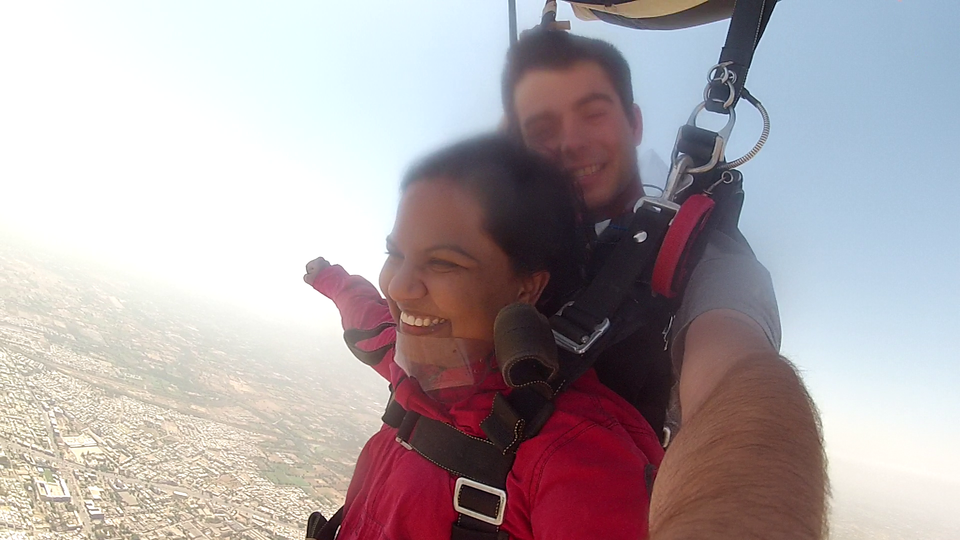 AND then he opened a parachute and there was a sudden jerk and I was steady. He explained about how to guide and change the direction in parachute and I did that too..we stared going down in whorls and finally it was a landing time..we landed on the same aerodrome and it was over..my dream came true..
I have never thought that I would be able to do it. it was in my bucket list and i was happy beyond my imagination. this is what we live for, for this feeling and sometimes in cobweb of routine life we forget to Live..and once in a while moments like these make us remember to live and breath for real.. because as someone rightly said ''life is not the amount of breath you take but its the moments that take your breath away''