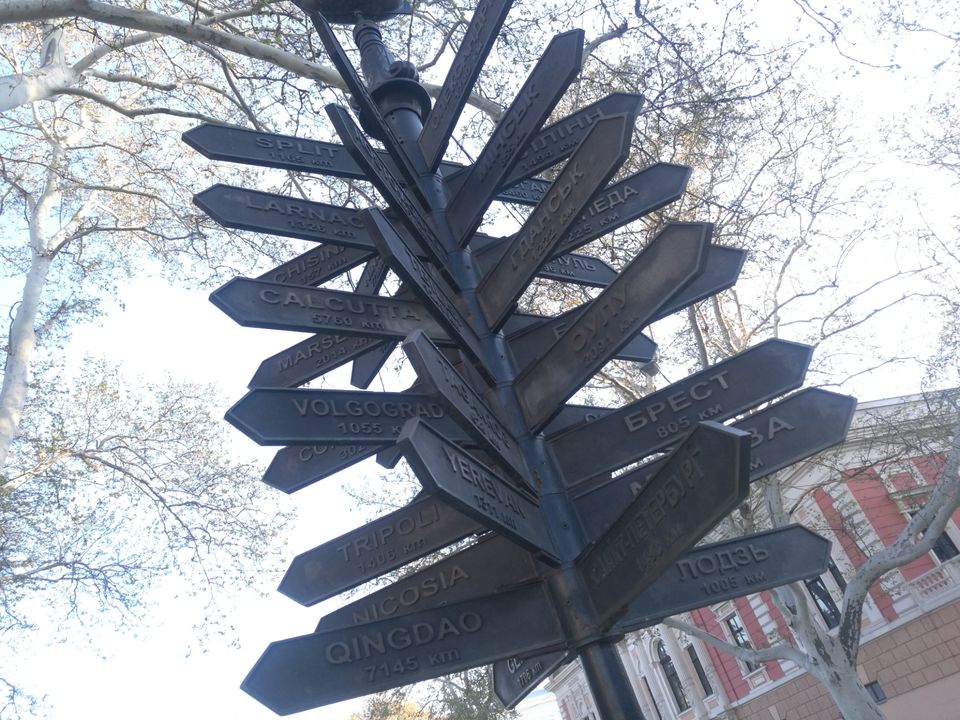 Ukraine. A very underrated East European destination.
I have been living here for more than 5 years now. And every year I make it a point to visit some part of Ukraine that I haven't been to before.
Now I have explored the North,South, East and West of Ukraine. I can briefly brief about my travels around Ukraine.
If you are on a tight schedule, look no more just go for Kiev, Lviv, Odessa and kharkiv. If you have time add Chernobyl and Rivne to your list.
You are most likely to land in Kiev. Explore the culture and the modernization at one place. Dig into the earth with the world's deepest metro station. Visit the beautiful churches and museums that are more than centuries old. Stroll through the typical European city center with music, food, street artists and sellers. Bite onto mouthwatering shawarma. And yeah, don't forget to shop till you drop, at the malls that make you feel good about your wallet.
Let the next stop be Kharkiv. Unlike Kiev it isn't very crowded or touristy. But you can experience the Russian influence on Ukraine here. People speak Russian here, so be prepared. Stroll through the beautiful parks , cathedrals and zoo. You can visit the waterpark as well. Munchin very tasty Indian food.
Beach alert! Next visit Odessa. The very touristy, very pretty, and very economic Odessa! I stayed at a beach property(waking up to see the sea is altogether another level ) at a price of less than 1000INR for 3 nights!
Visit the famous beaches. Walk around Deribasivska street, eat cuisine from all around the world. Rent a bicycle or a moped for less than 1000INR( for a day) and roam around carelessly!
Last but the best LVIV. My personal favorite!
Stay at economic hostels near Rynok square. Explore the best cafes and bars at rynok. Eat the traditional Ukrainian cuisine and drink the best beer and vodka. Visit the high castle, shop from the malls, meet lovely people and don't forget to drink Cherry liquor.
This is a rough idea of how you can make the most of your time in Ukraine. You can stay for a longer period and explore more, you won't be disappointed.
Pack your bags.
Leave.