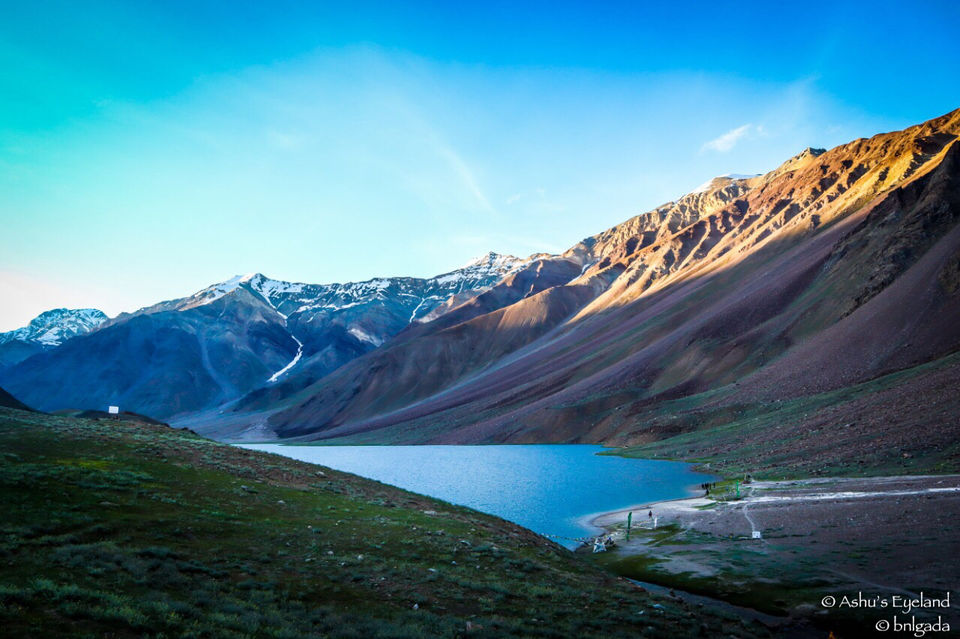 Far away from the hustle bustle life of the city's. This place really justifies the feel of "In the middle of nowhere'.
The Moon Lake - Chandrataal, a lake situated in high altitude, hidden between the Mountains of Himalayan Range in Himachal Pradesh, Which is one such beautiful lakes in between those mountains. The lake gets its name Chandra Taal, which means "The Moon Lake" in Hindi. Mountains reflection in the lake makes the lake look more stunning.
A lake situated at approximately 13500ft above sea level. The lake has many legends associated with it and one can feel and experience each of them as you approach the lake.