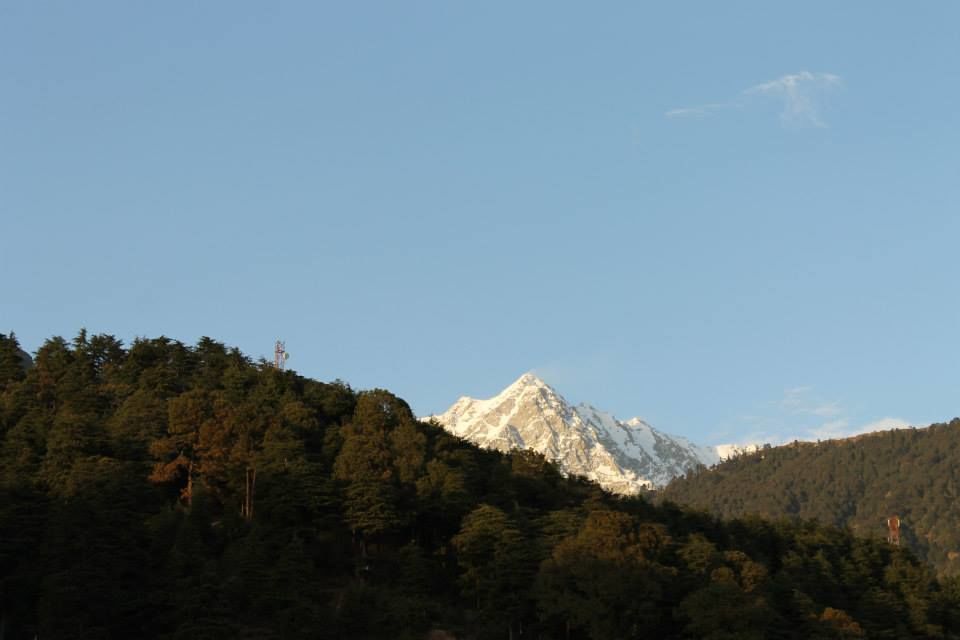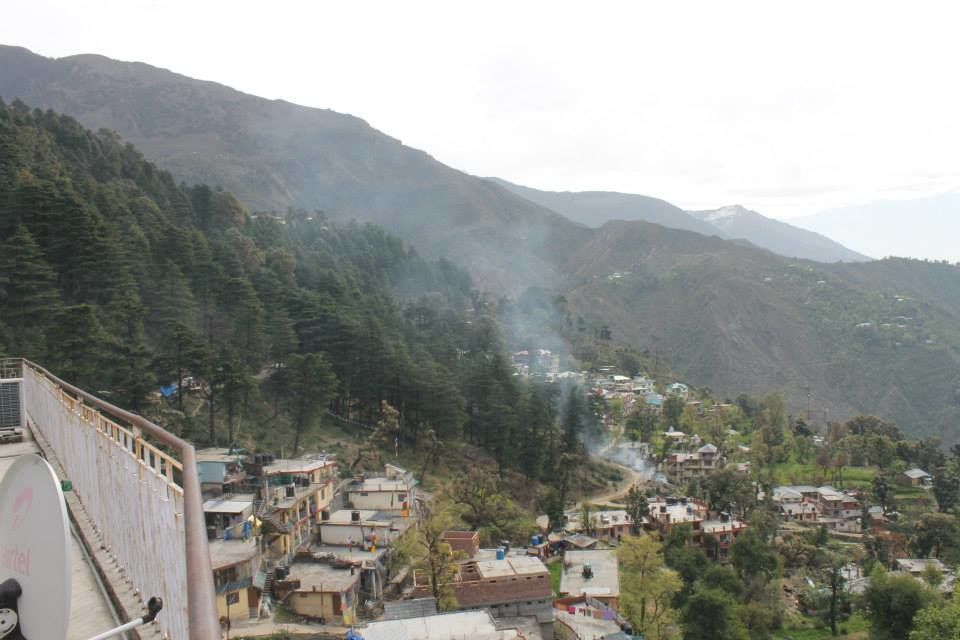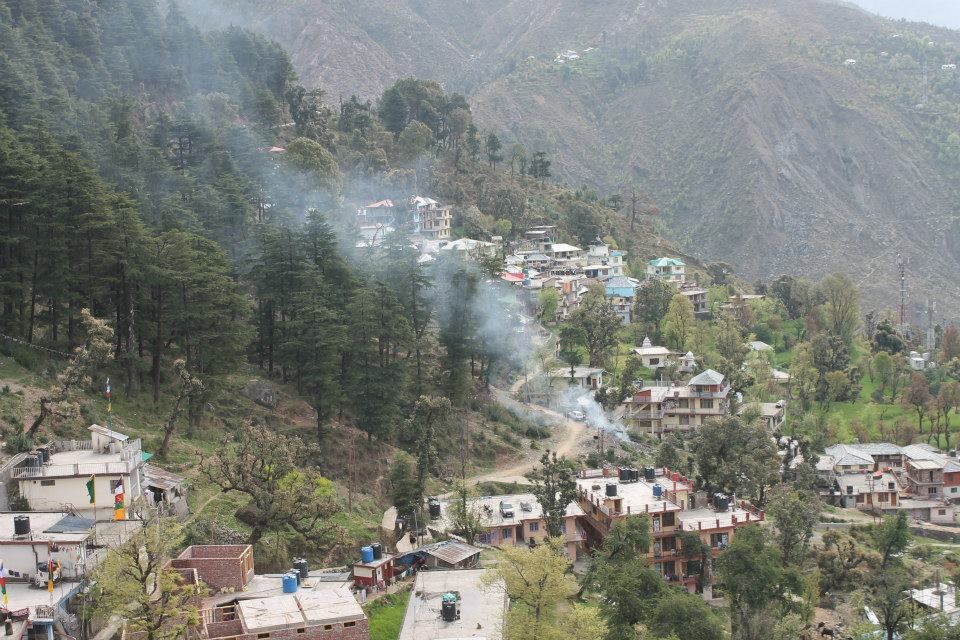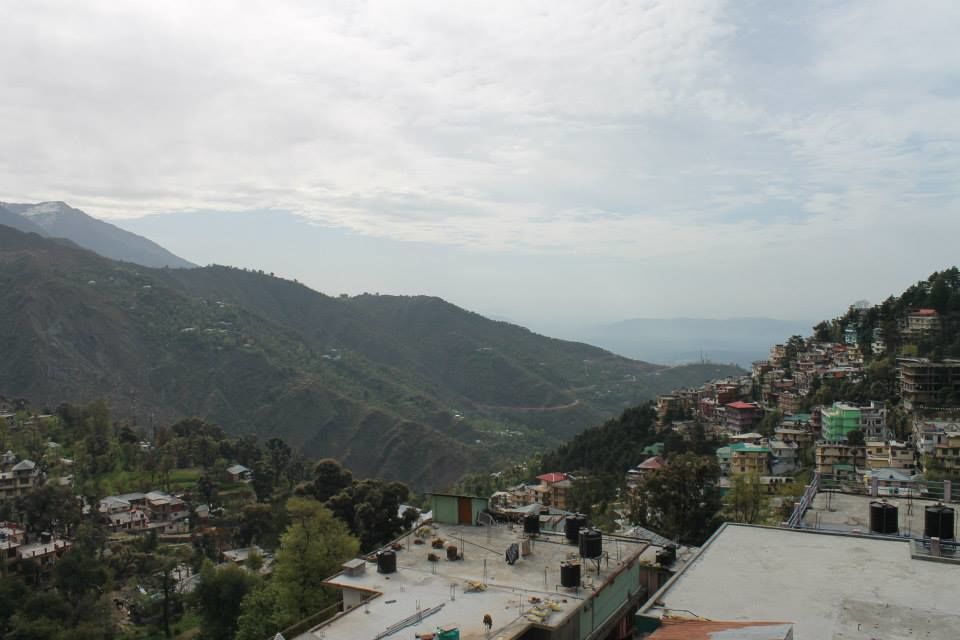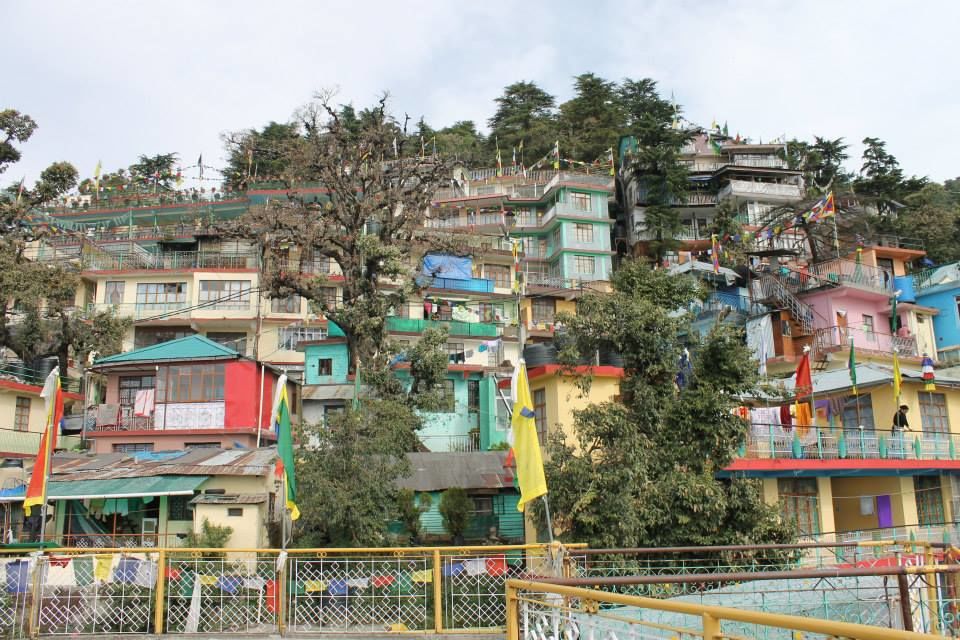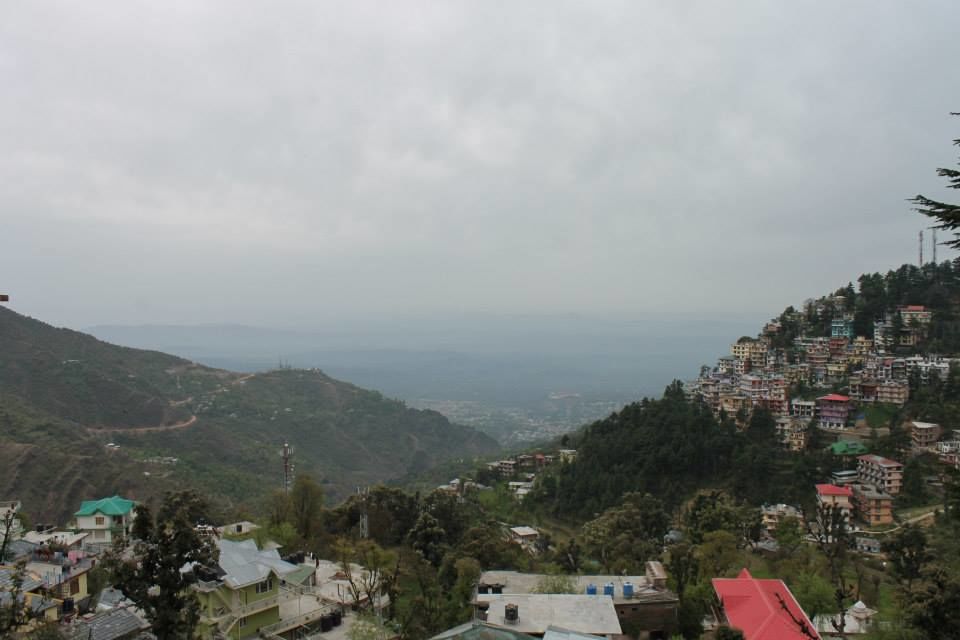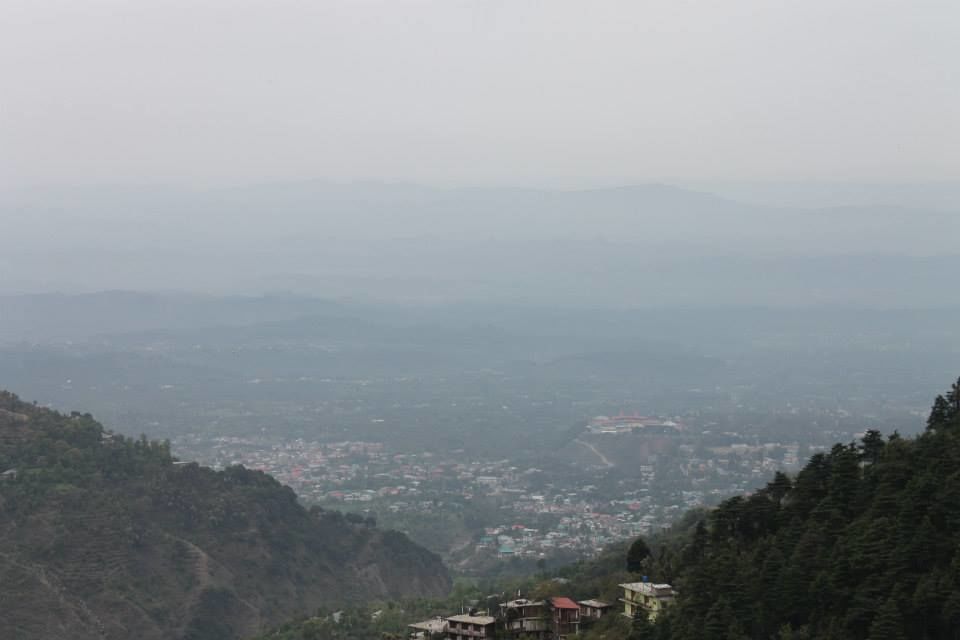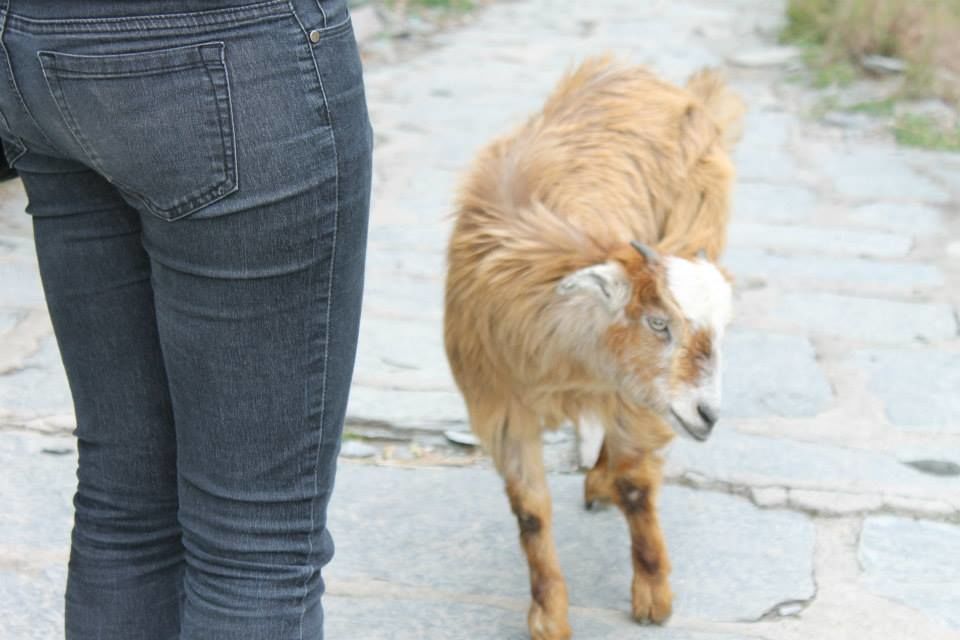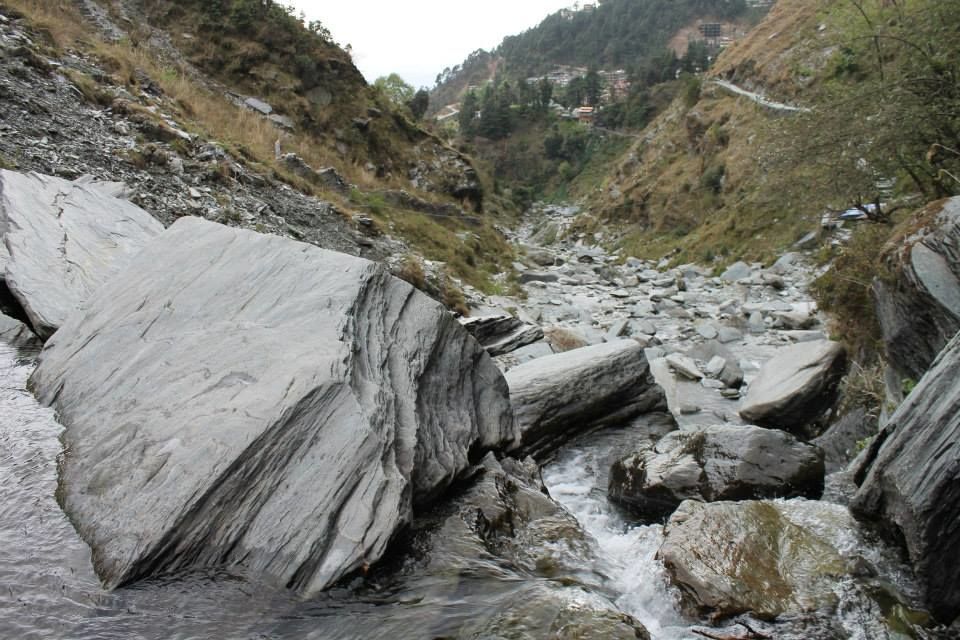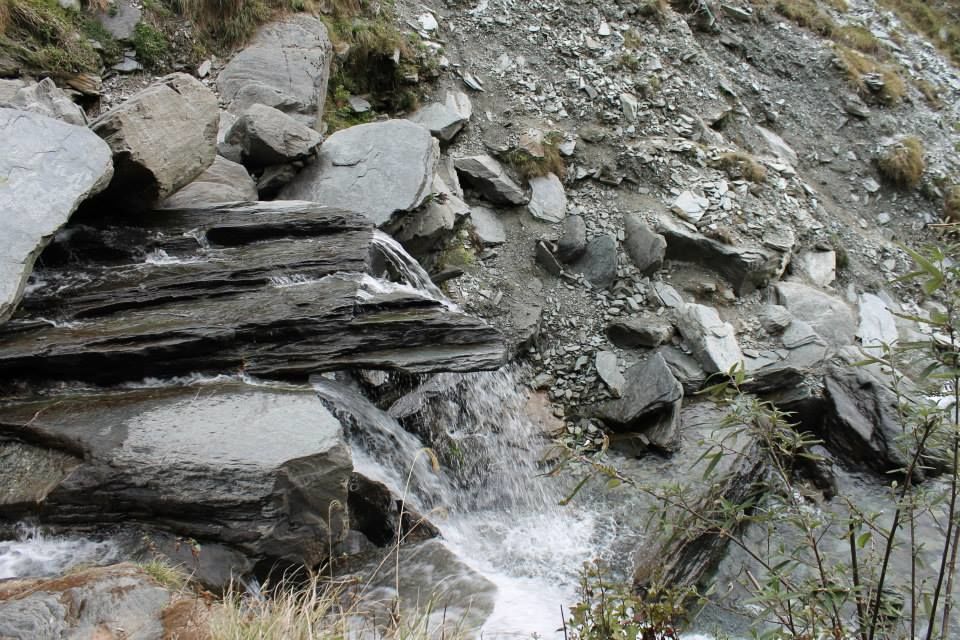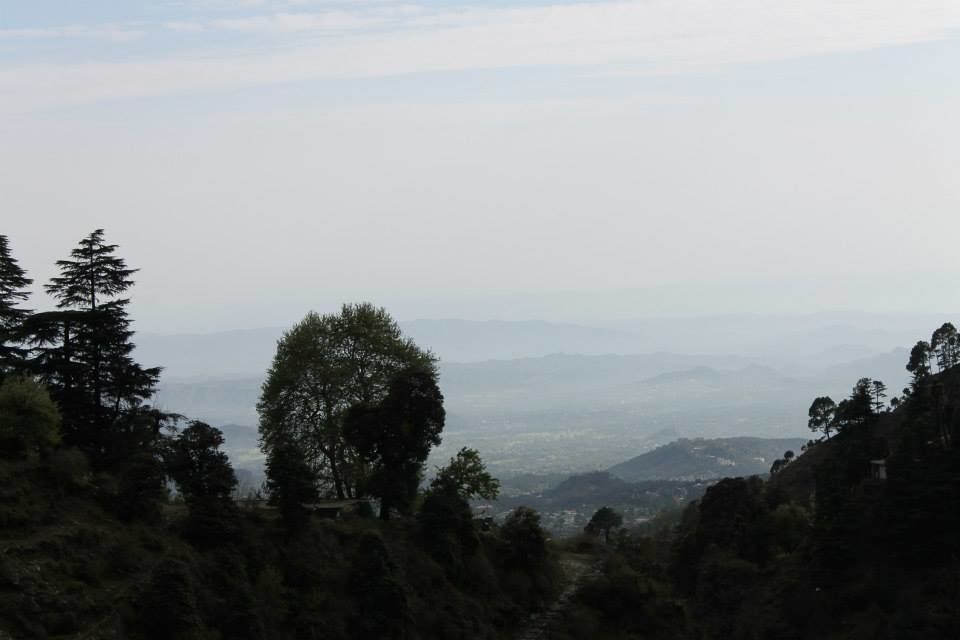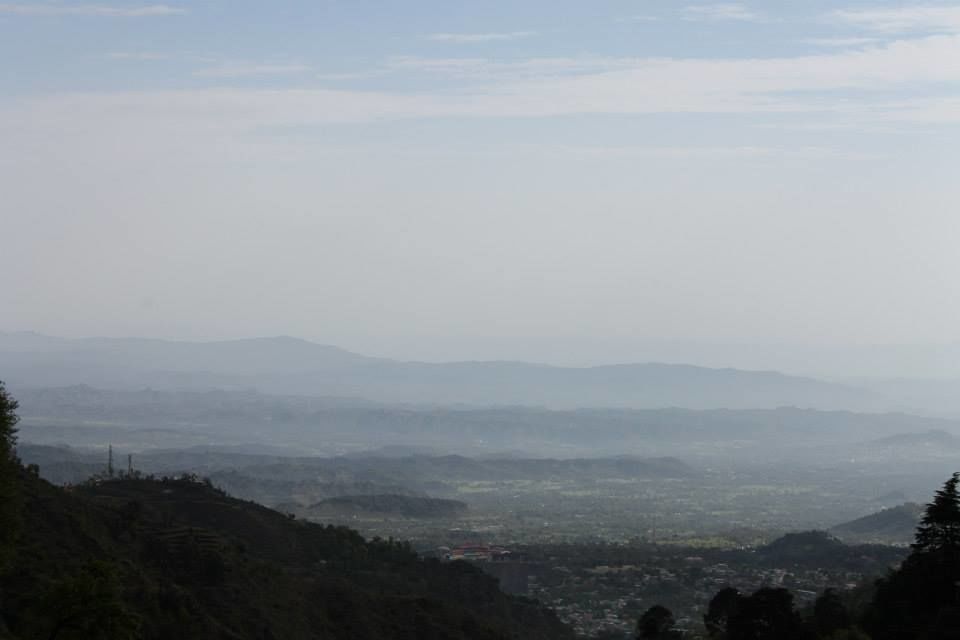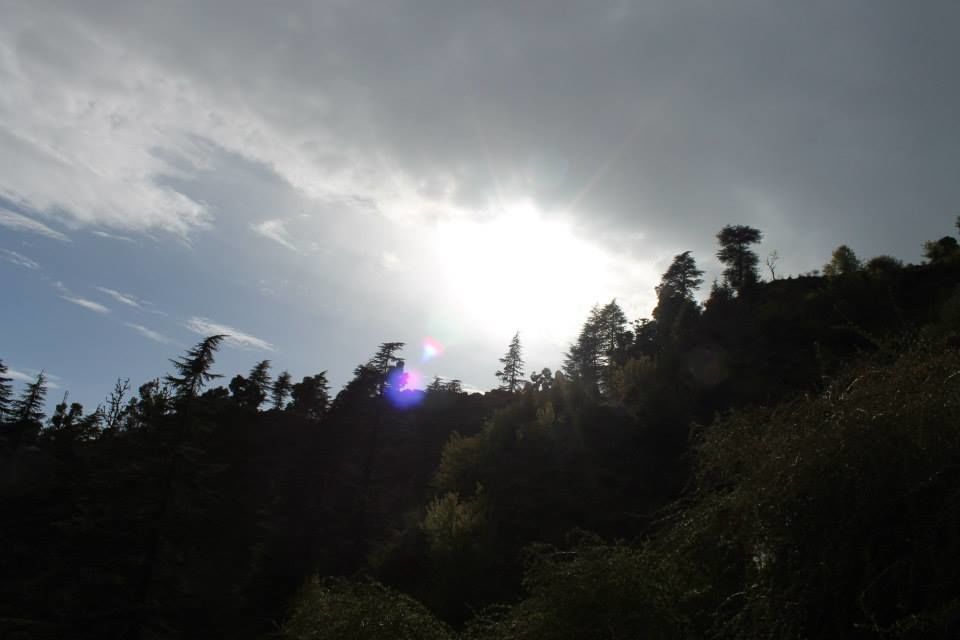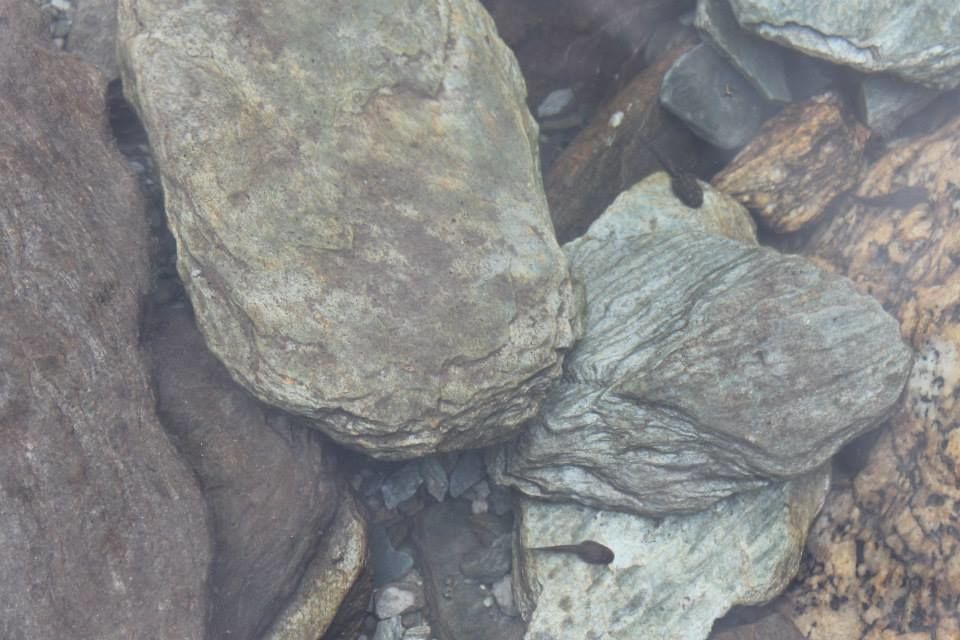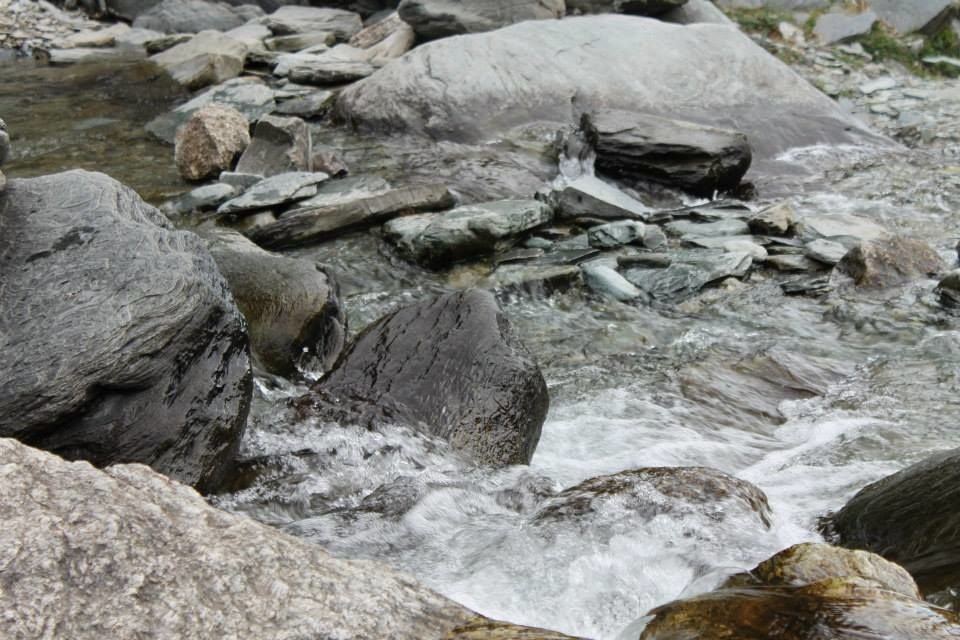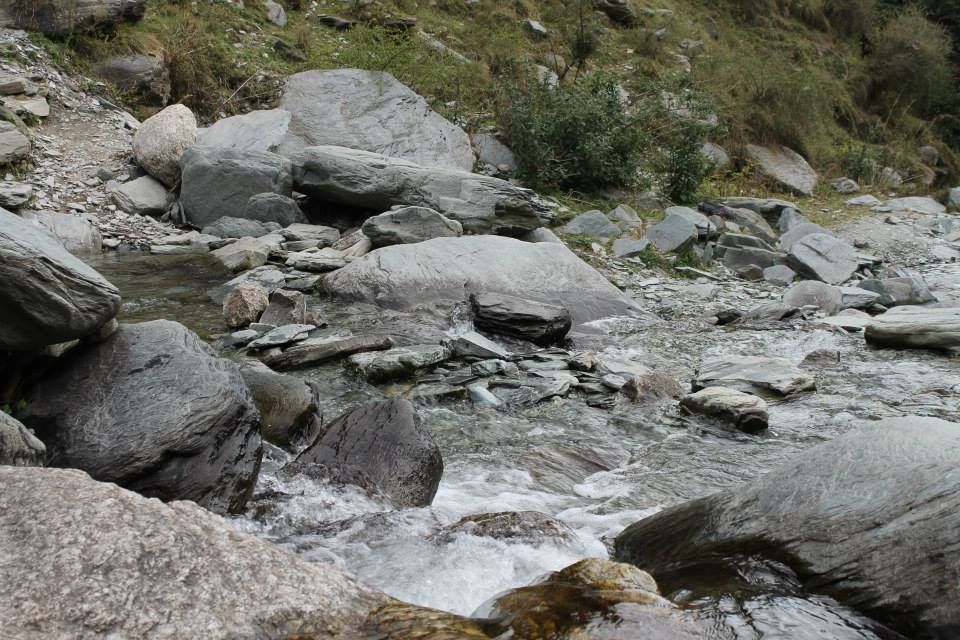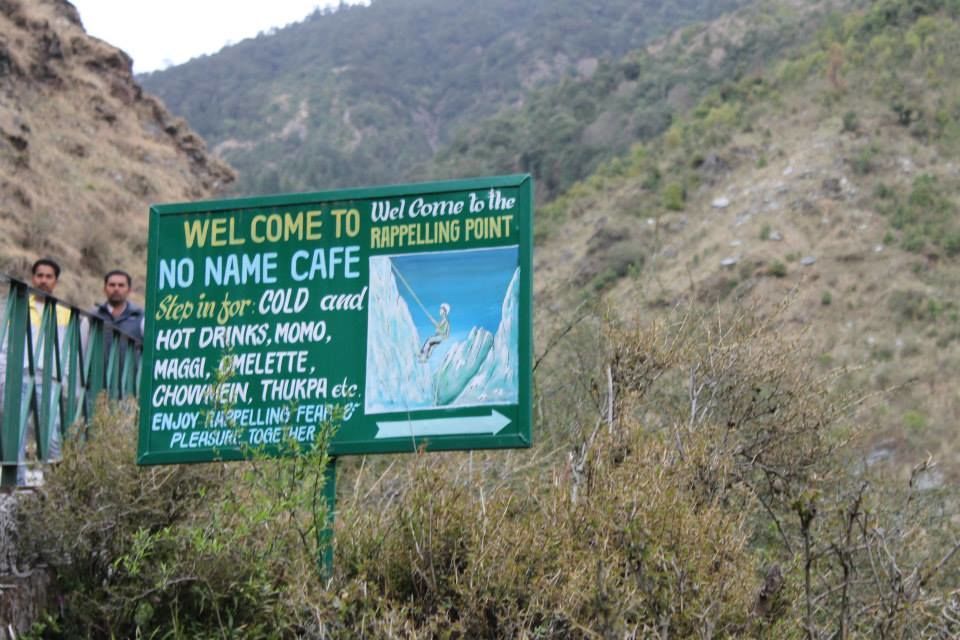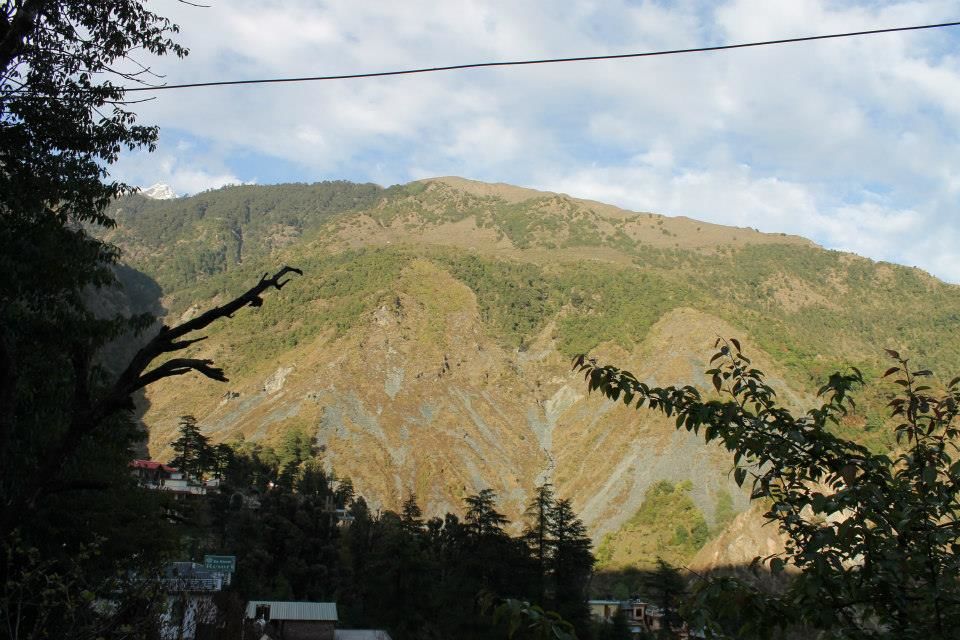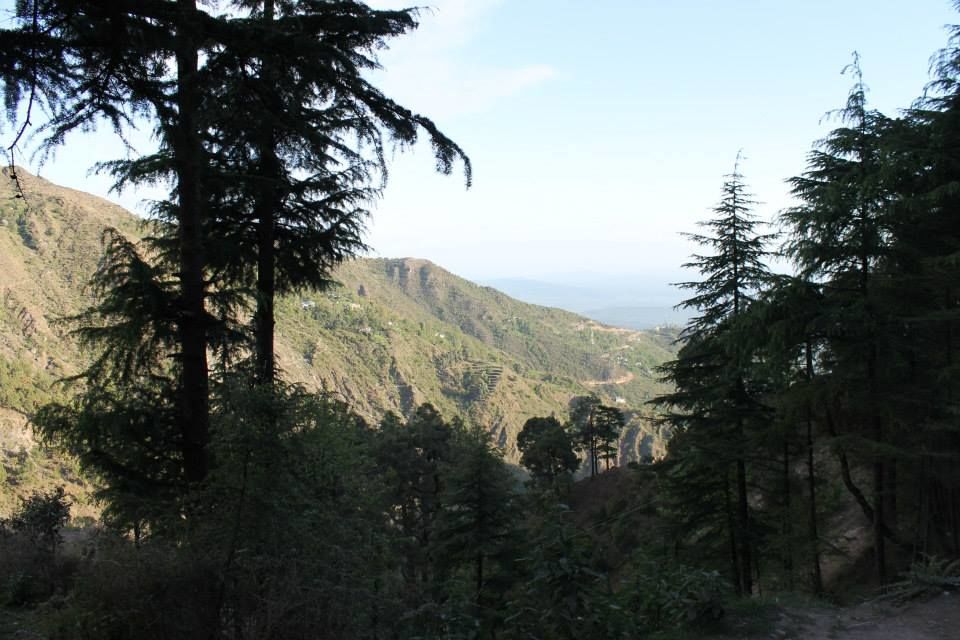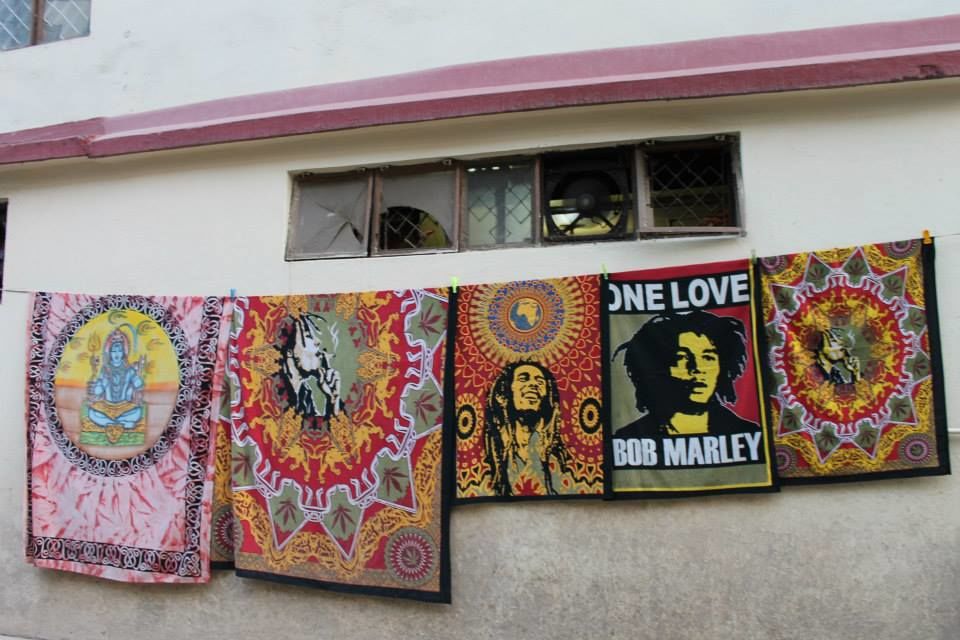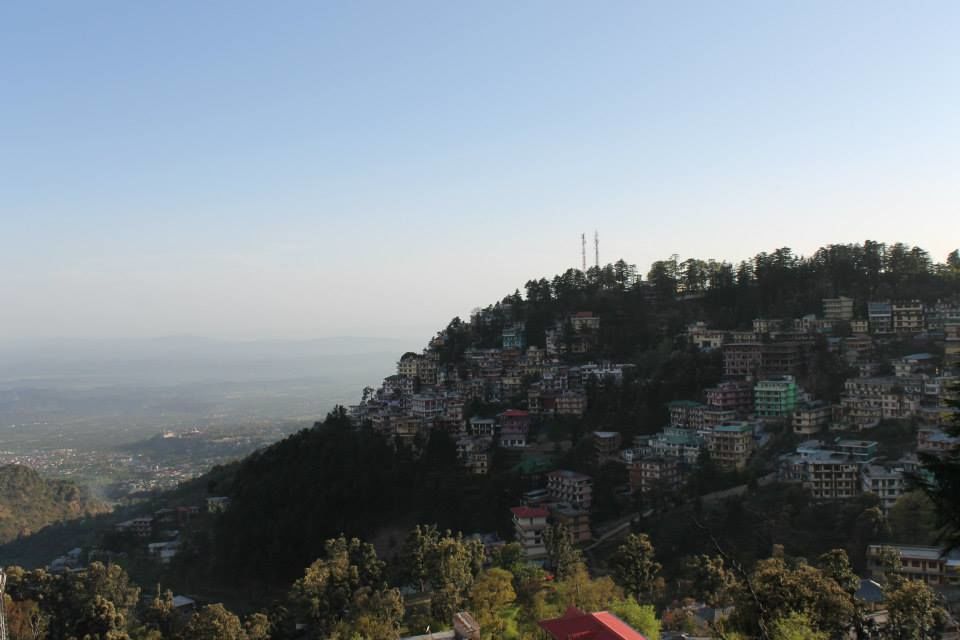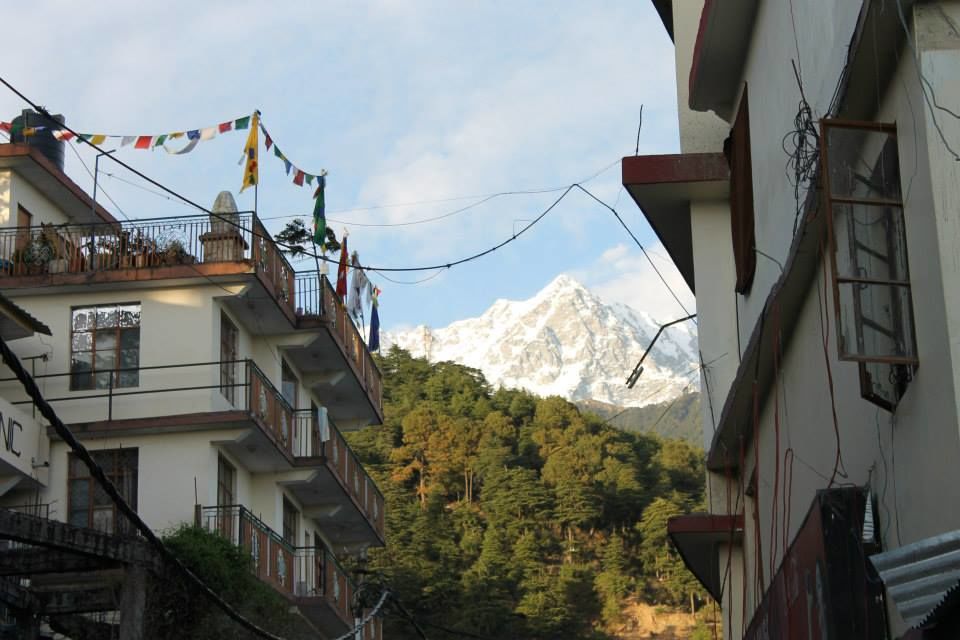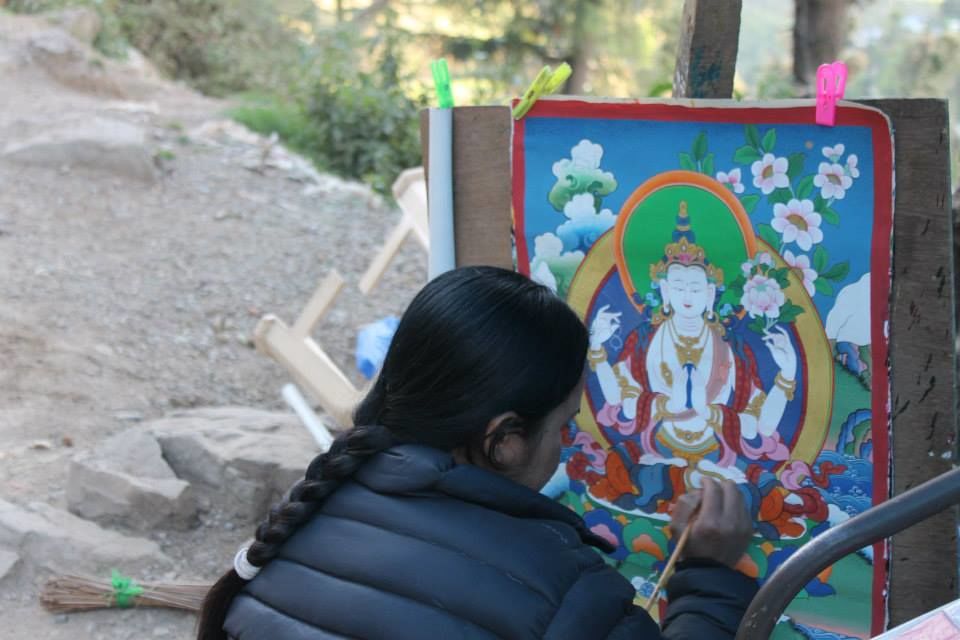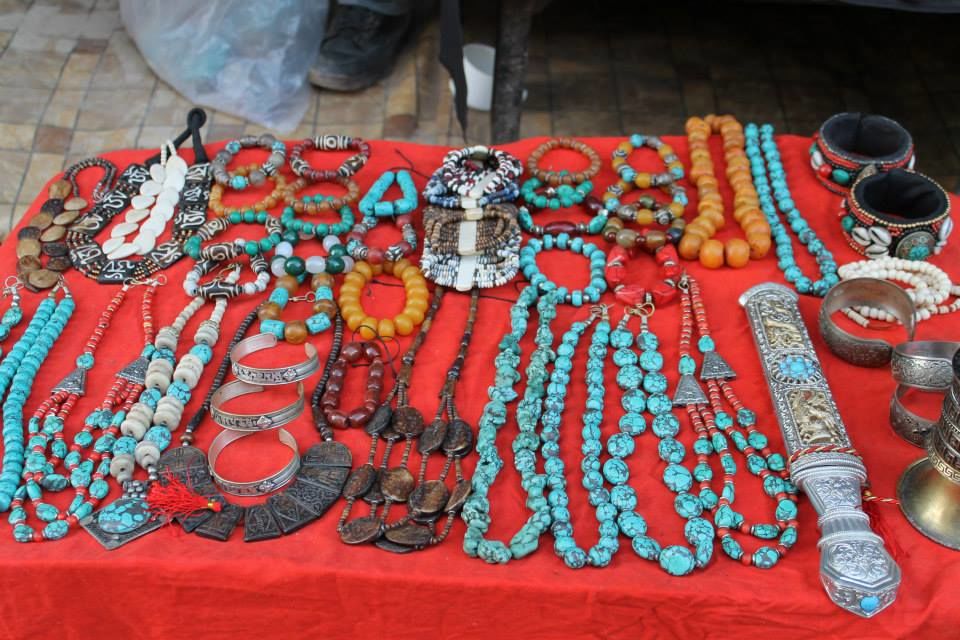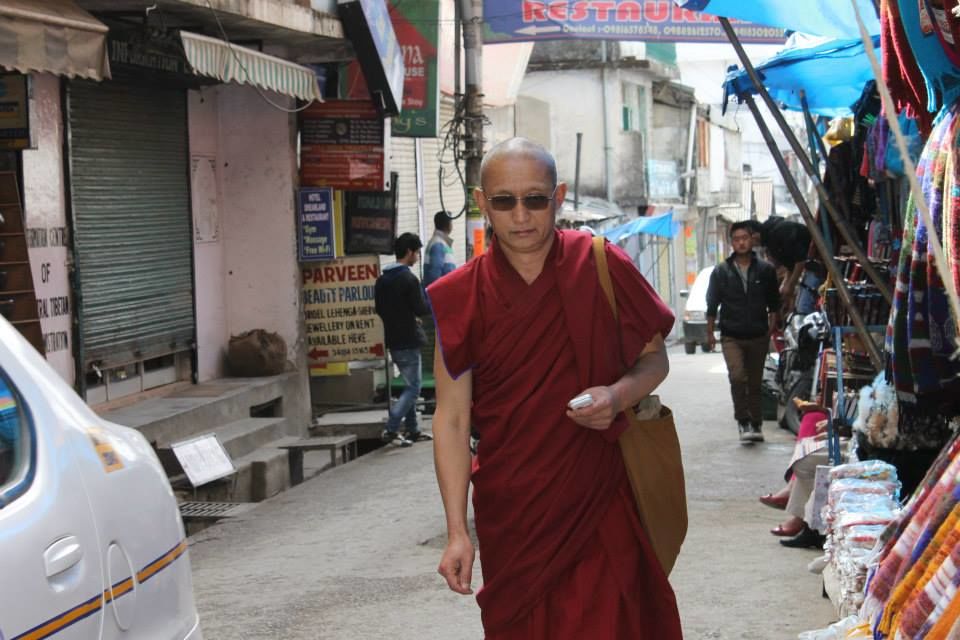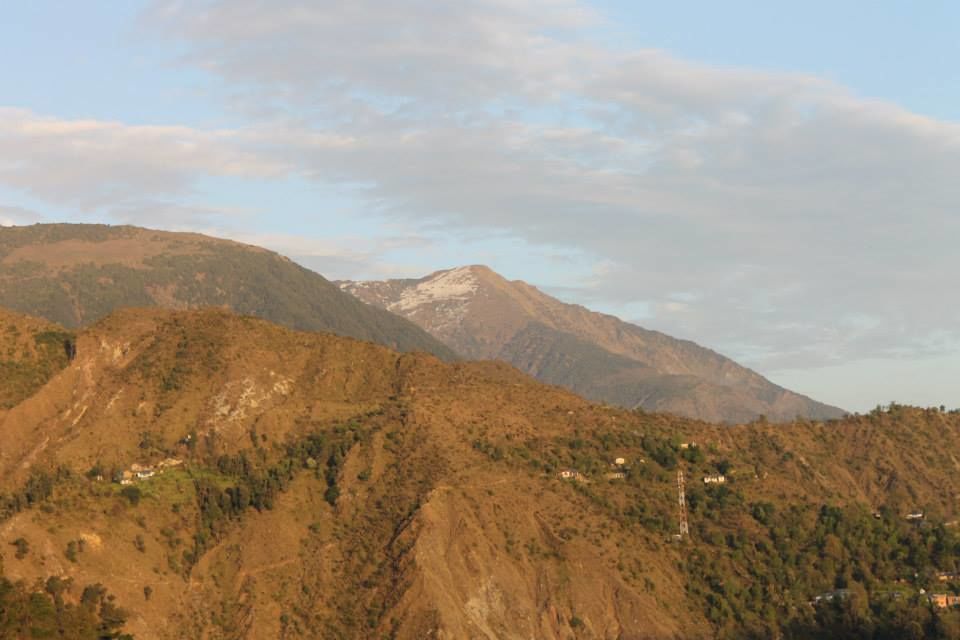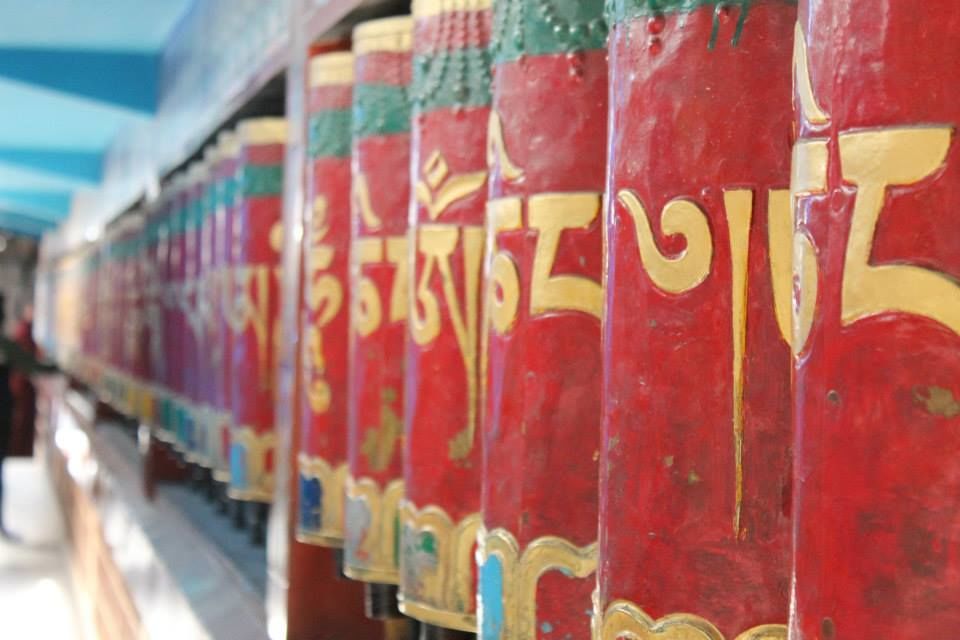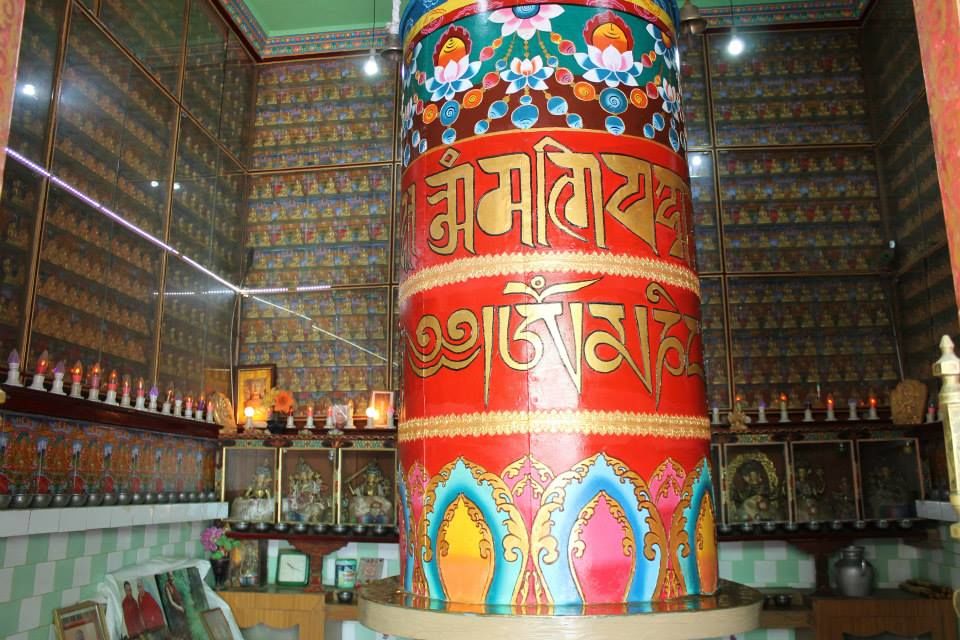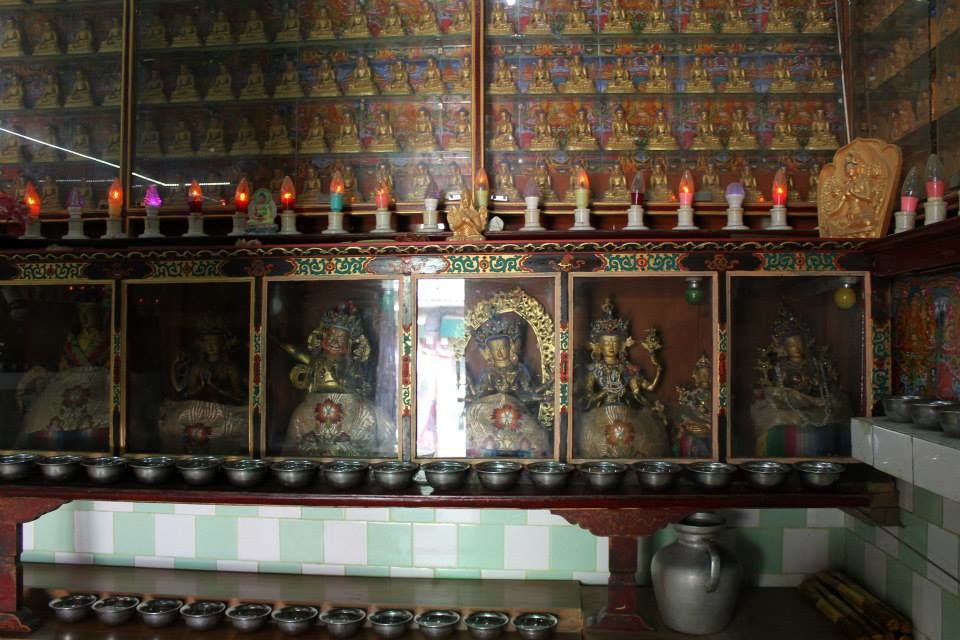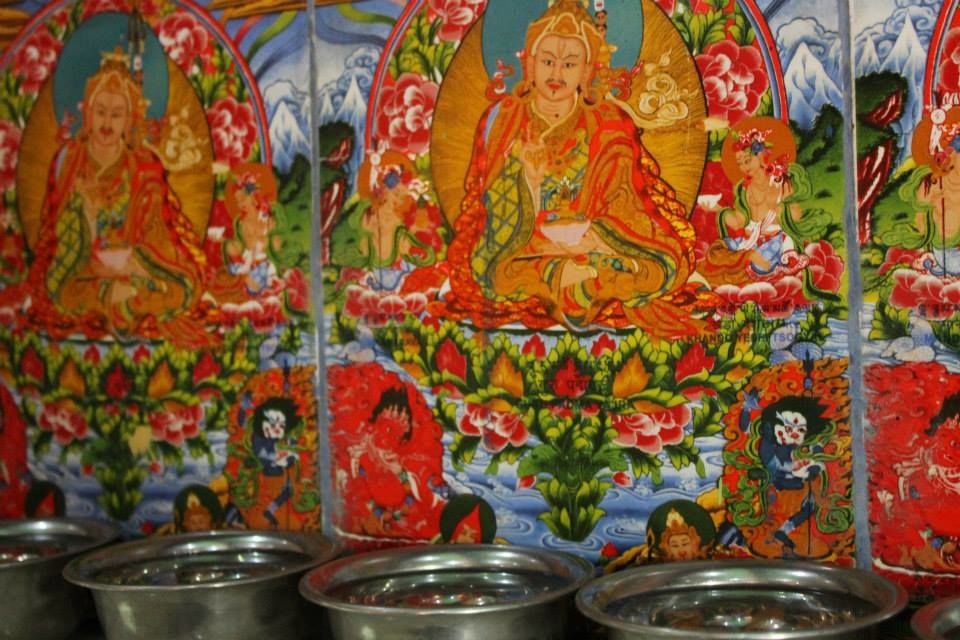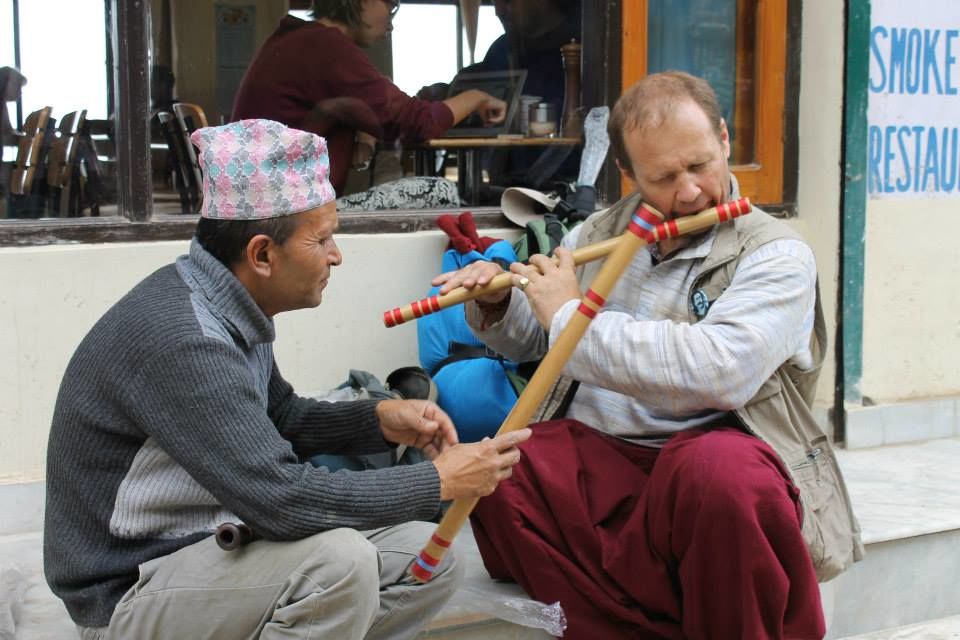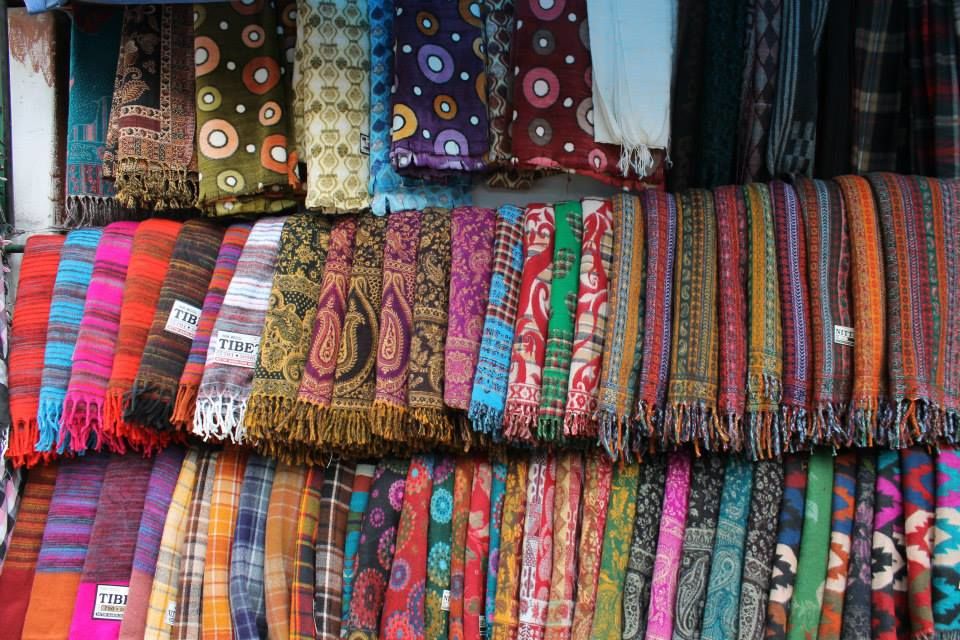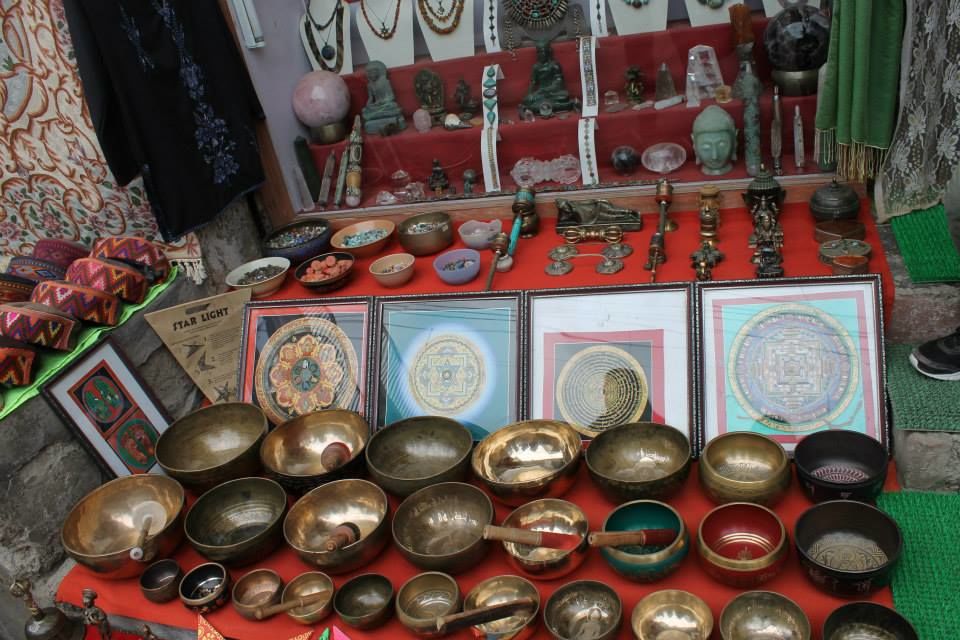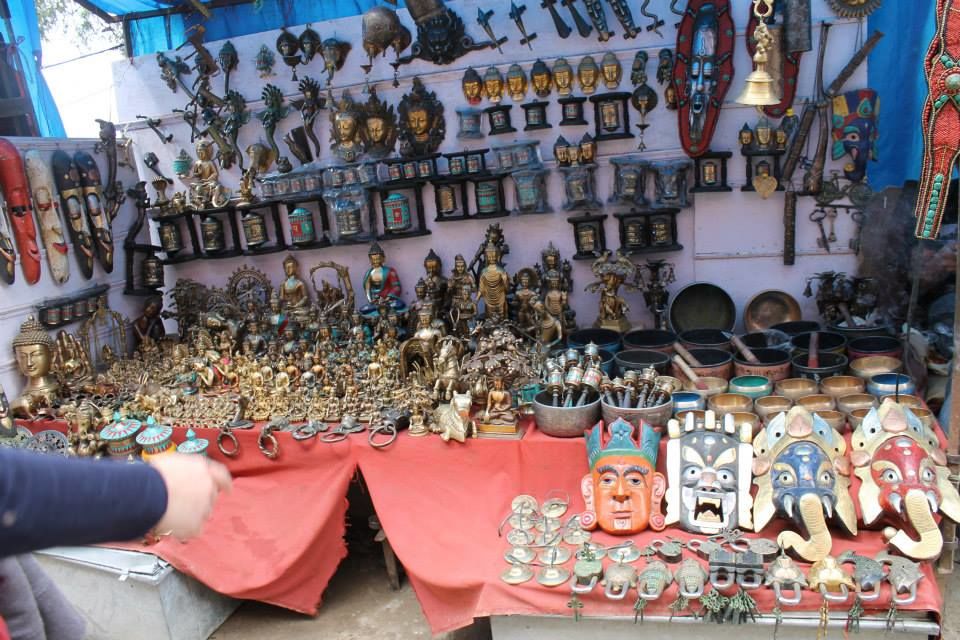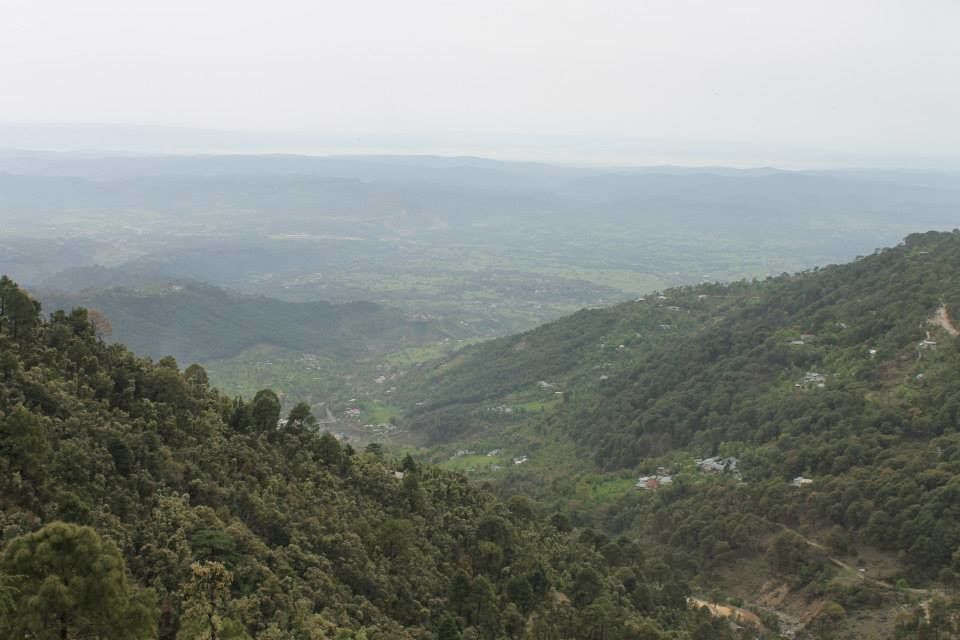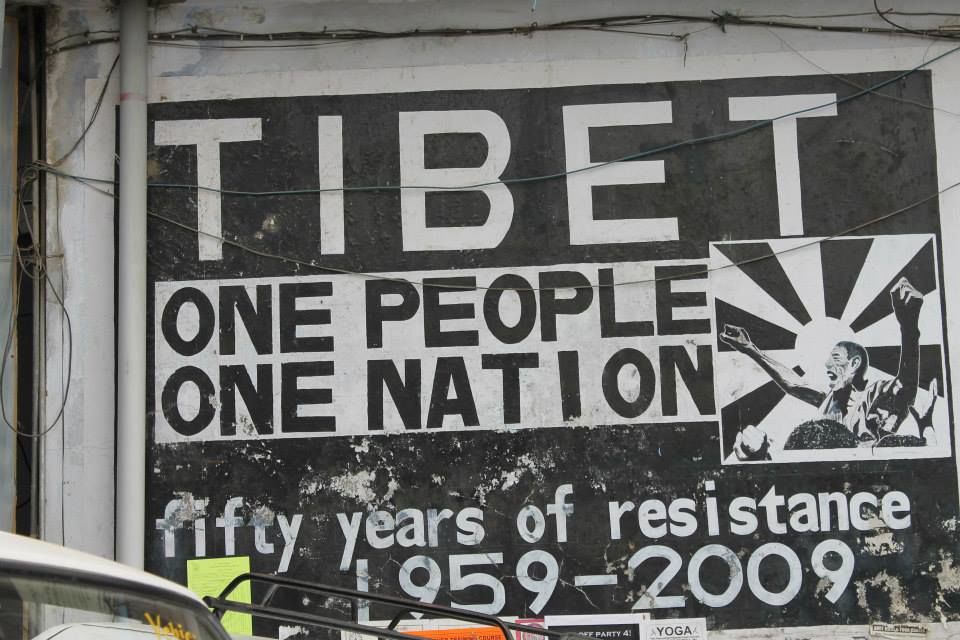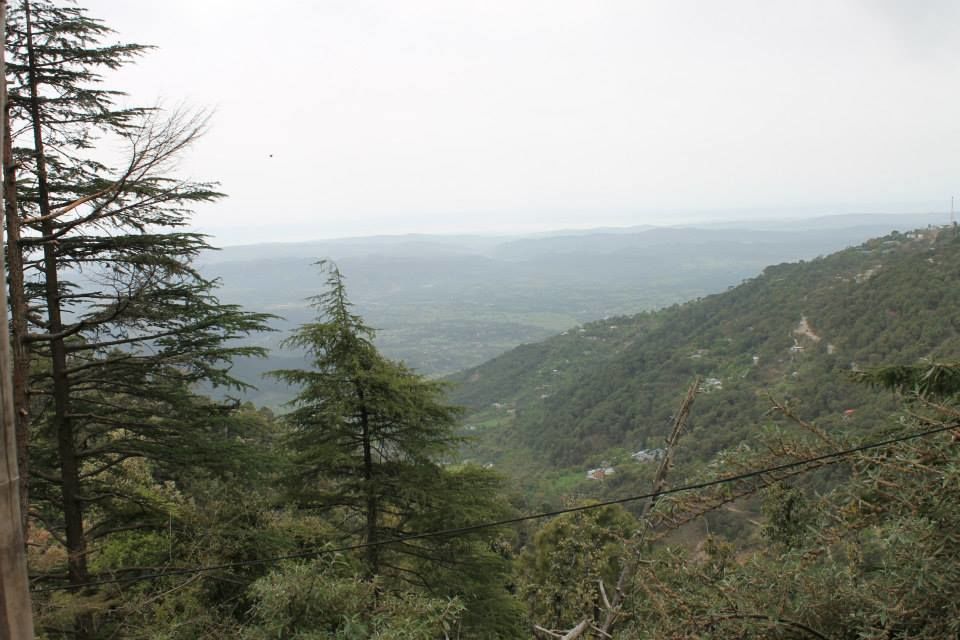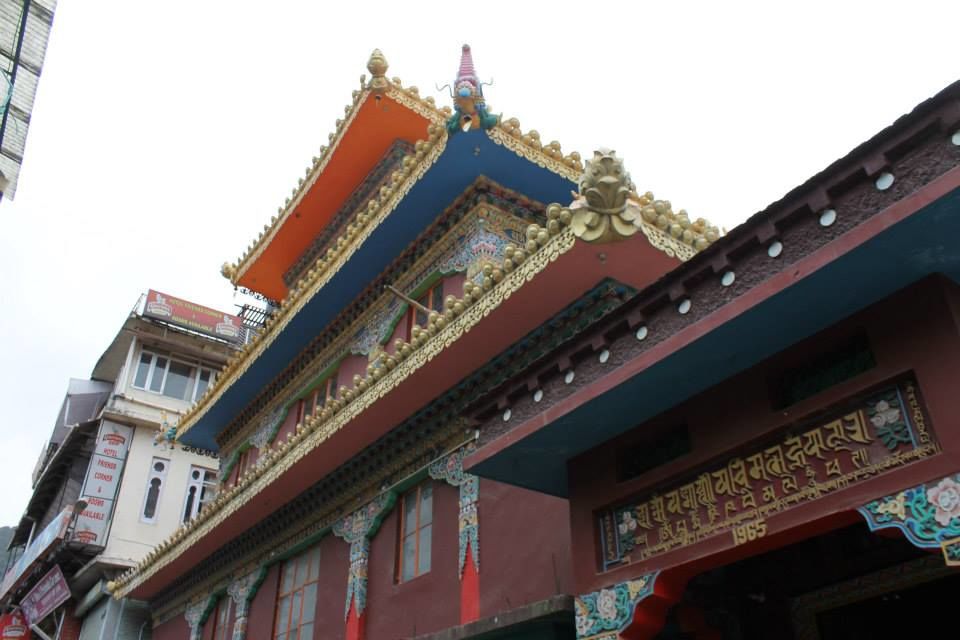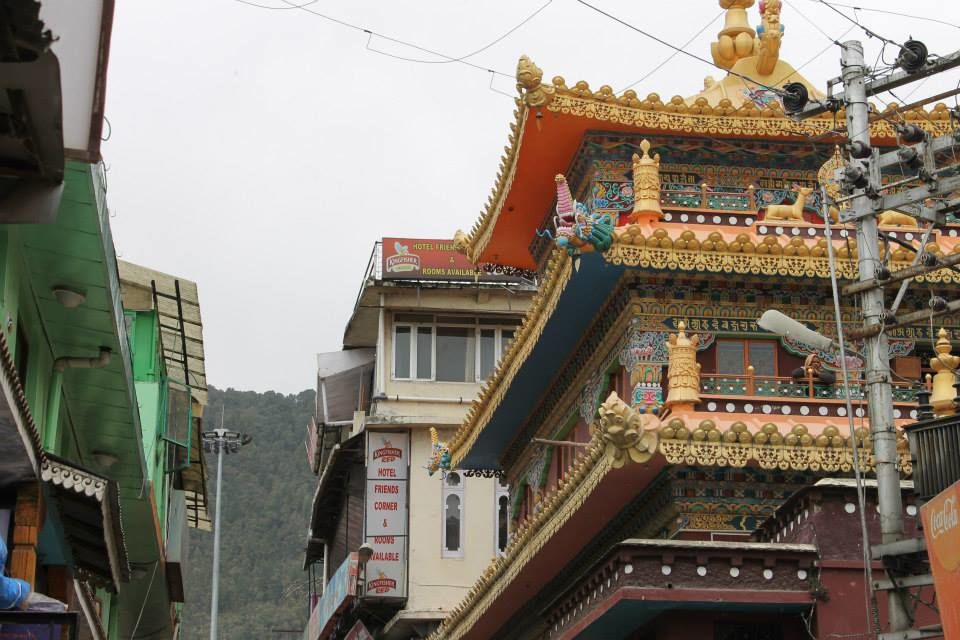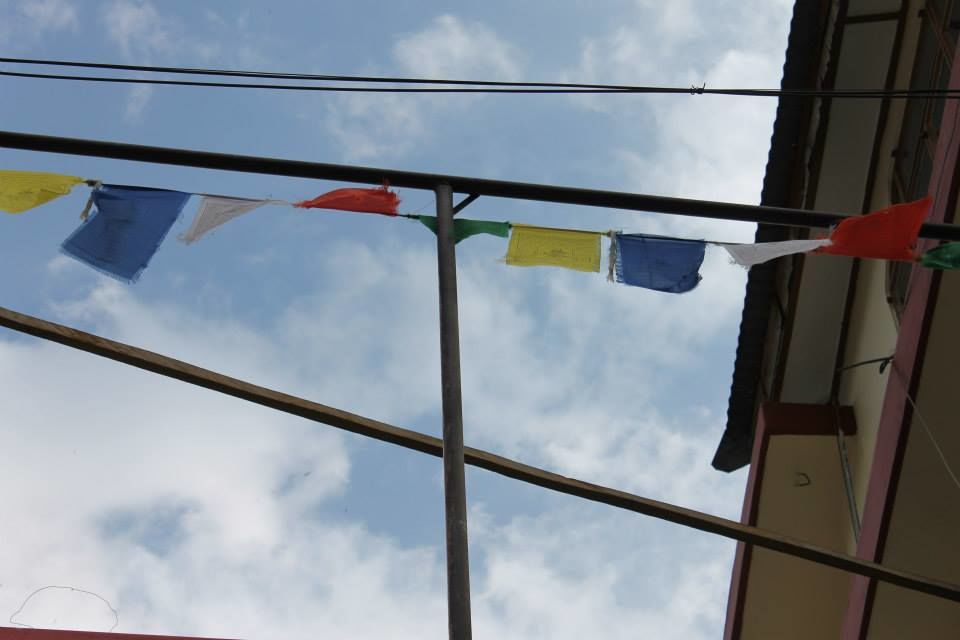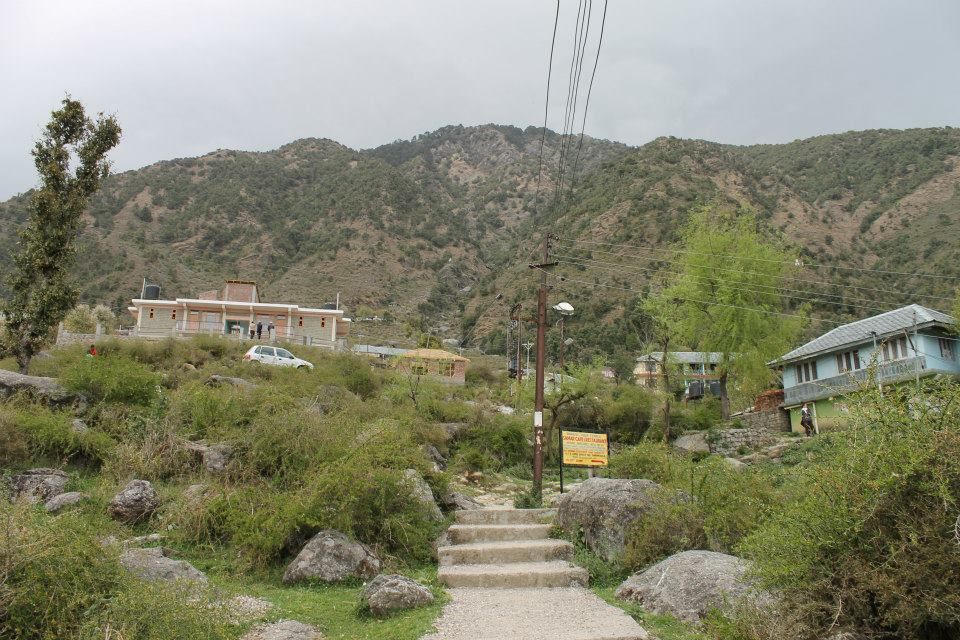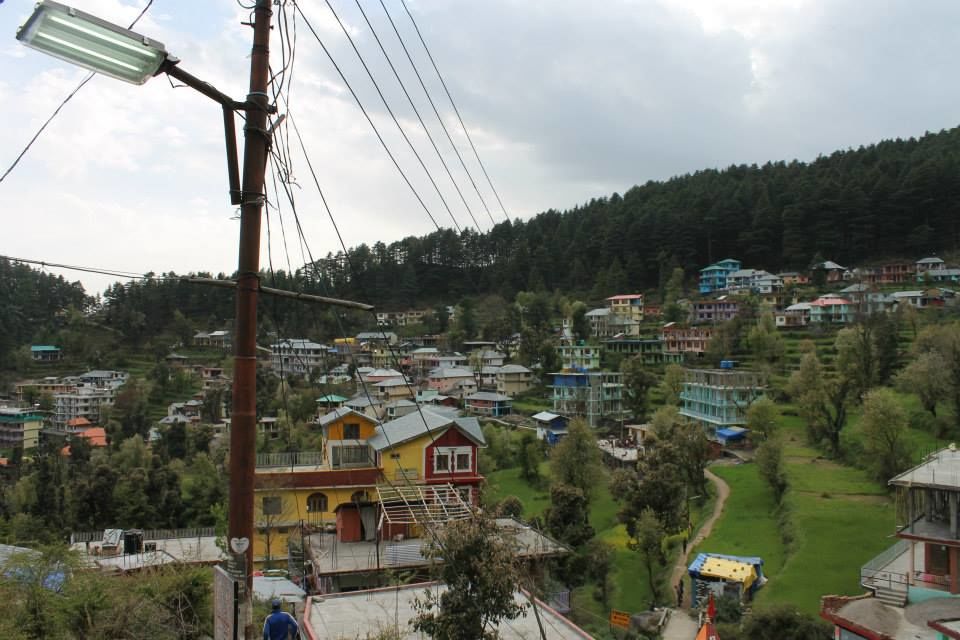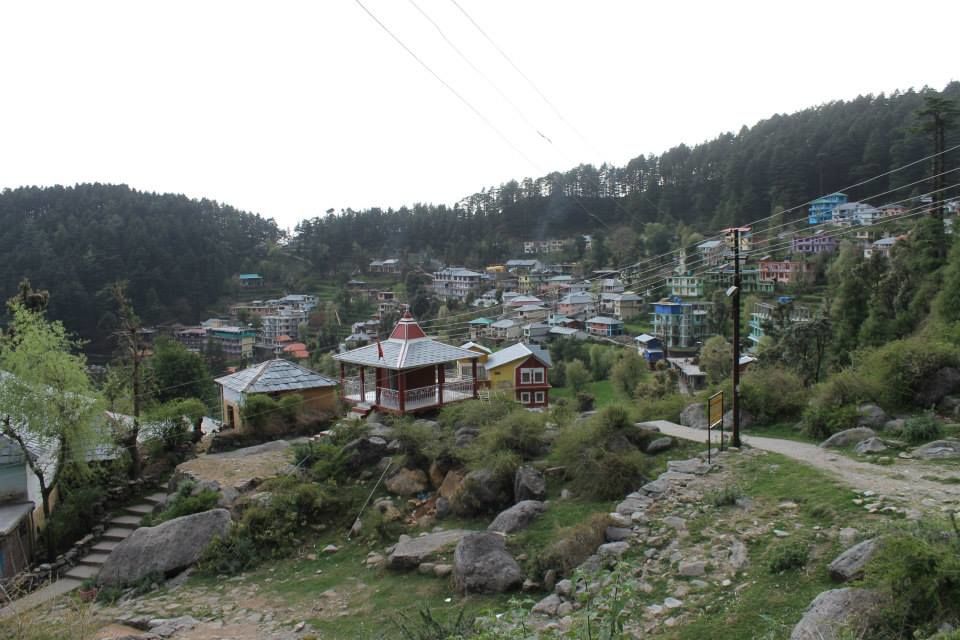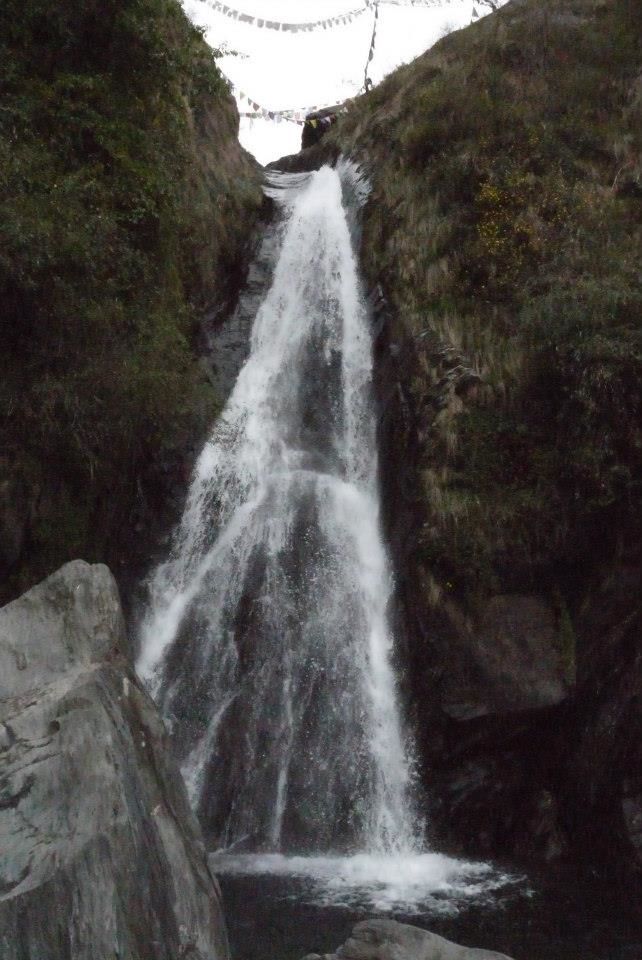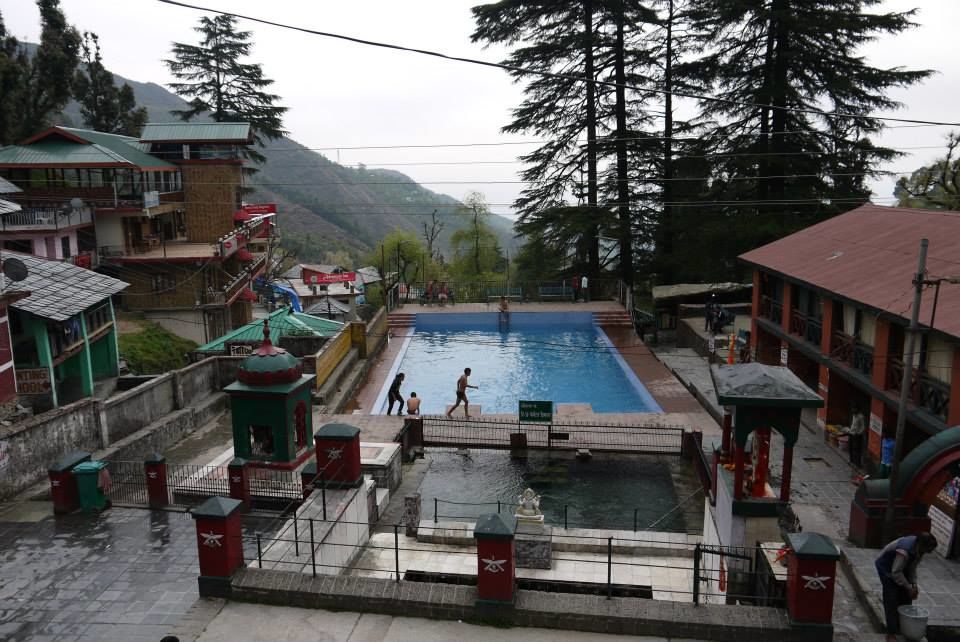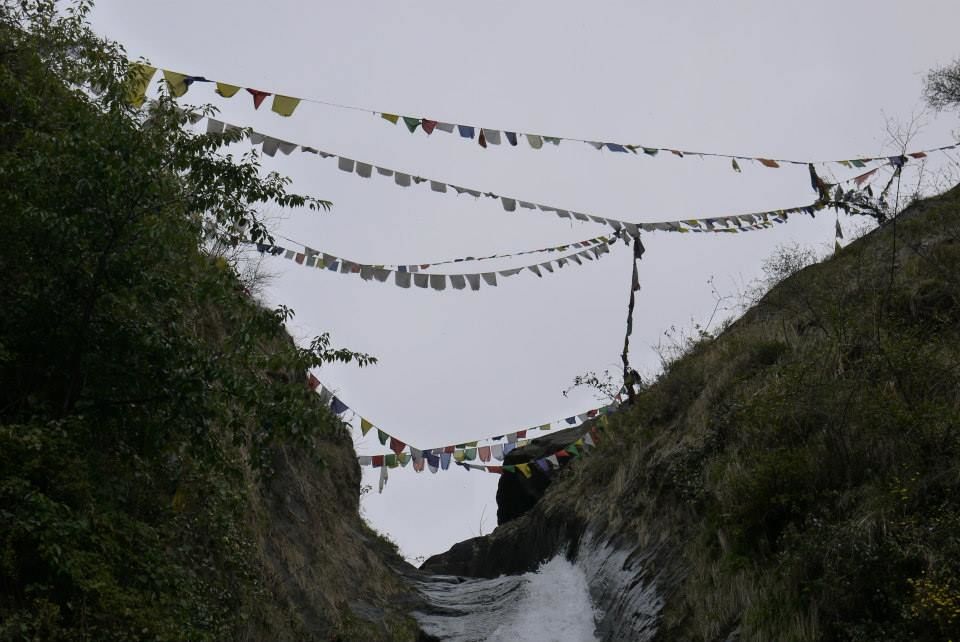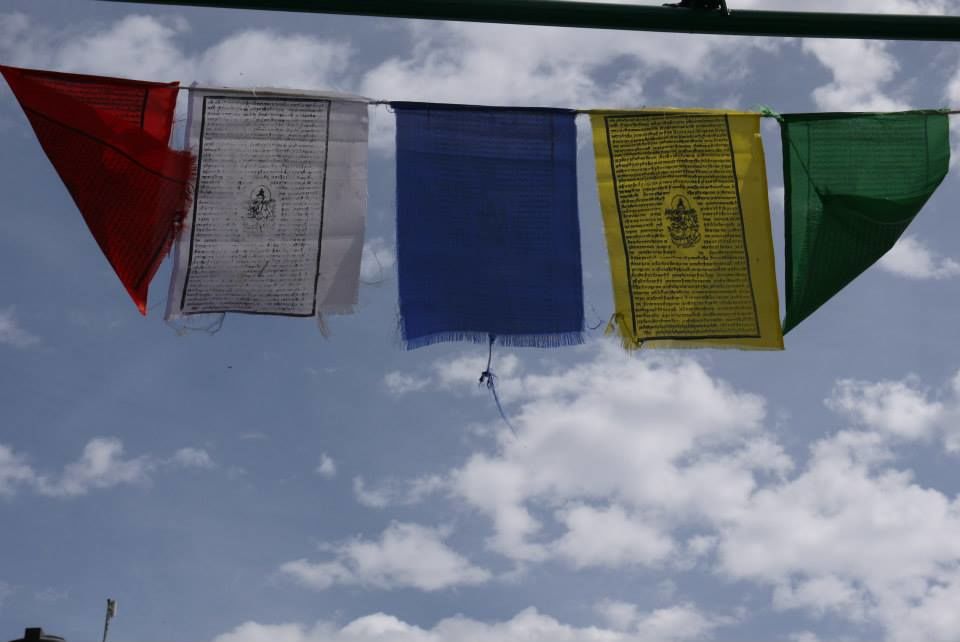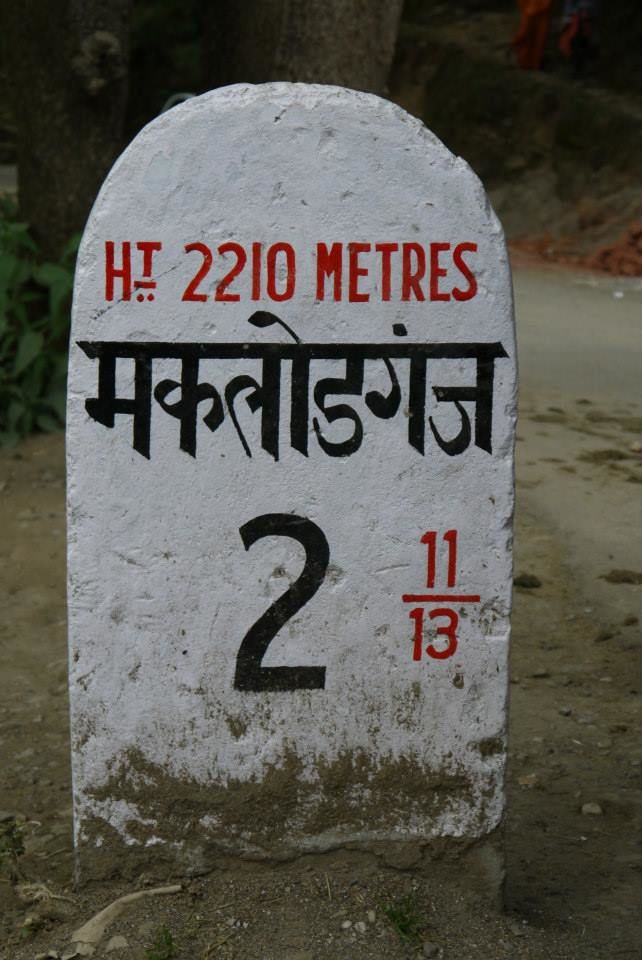 So, we planned this short trip to Mcleodganj and the travel guide India by Lonely planet was our sole guide. We did not plan journey much adventurous but it turned into an adventurous journey. The bus tickets were booked and it was a new Red Volvo bus which was supposed to be on time but the bus reached the bus station 3 hours late so we in anyway started our journey late around 8:30 pm on 04-04-2014
The bus stopped at a decent food-eating joint on highway and then it was midnight around 3 a.m. when the bus broke and the smoke started coming out of the bus. From here our adventure began!
The driver helped us in boarding the bus to Mcleodganj but it was newspaper delivery bus! and it was more like RTV. We all sat on newspapers and sometimes helped the driver in distributing the newspapers as well :D
The moment we reached Chintpurni, I requested the driver if he could take us to the temple and he agreed. Normally pilgrims have to walk 2-3kms to reach as buses and local vehicles are not allowed to enter temple premises but since we were in a media bus, it was allowed to go in front of temple. Early morning temple and Aarti was a bliss.
We reached Mcleodganj at 8 a.m. and started our quest for an economical hotel to stay. We stayed in Hotel Green and they served organic food. After having our breakfast which was pancake, coffee, we took 45 minutes nap and started our travel at 12:00 noon. We first visited the Bhagsu temple and then Bhagsunag Waterfall. You have to trek little bit to reach the waterfall but the final destination gives you immense pleasure.
We reached back our hotel around 8 p.m and had our dinner at Kunga hotel, they serve all types of food-Italian, Mexican and so on and prices are nominal.
On 06-04-14 we started at 8 a.m first visited nearby Tibetan market then Dalai Lama temple and again did little bit of trekking to Dharamkot which is a small village. From there you can do trekking through stairs to a Shiva temple which on a height and the view from there is breathtaking!
In order to come back to Delhi it is suggestible to take bus and the bookings can be done on the square of Mcleodganj-HRTC and buses start on time. Trains are till Pathankot which is 5 hours away from Mcleodganj and ruin your whole day.
Kunga and Green hotel are good option for stay and food as touts might land in a creepy hotel
If you have time Triund trekk is a must which is 4 hours from Dharamkot and a worthy trek
My visit to Mcleodganj rejuvenated me and it is one of the best hill stations to visit.