Dubai is an amazing city attracting thousands of tourists and become one of most visited city all around the world. The climate of Dubai is hot and hotter all around the year, so city planner has come with an amazing ideas of indoor attractions , Shopping Malls and theme parks. One of my favorite is SKI DUBAI in 'Malls of Emirate'. This was no doubt one of the exciting place to be, even though you have no idea of Skiing. Here are some of moment in the video below:
How to go ? Dubai is well connected by Metro, so i would suggest to take Metro which directly goes to 'Malls of Emirates'. From Metro station, its just 2 minute walk to the Mall, you dont' have to worry about the sun as its all covered. (similar to Dubai Mall entry)
Tickets and package: You can book tickets online or at the counter with cash/card payment. I had Dubai Pass, which allowed me to choose 3 different attraction in Dubai.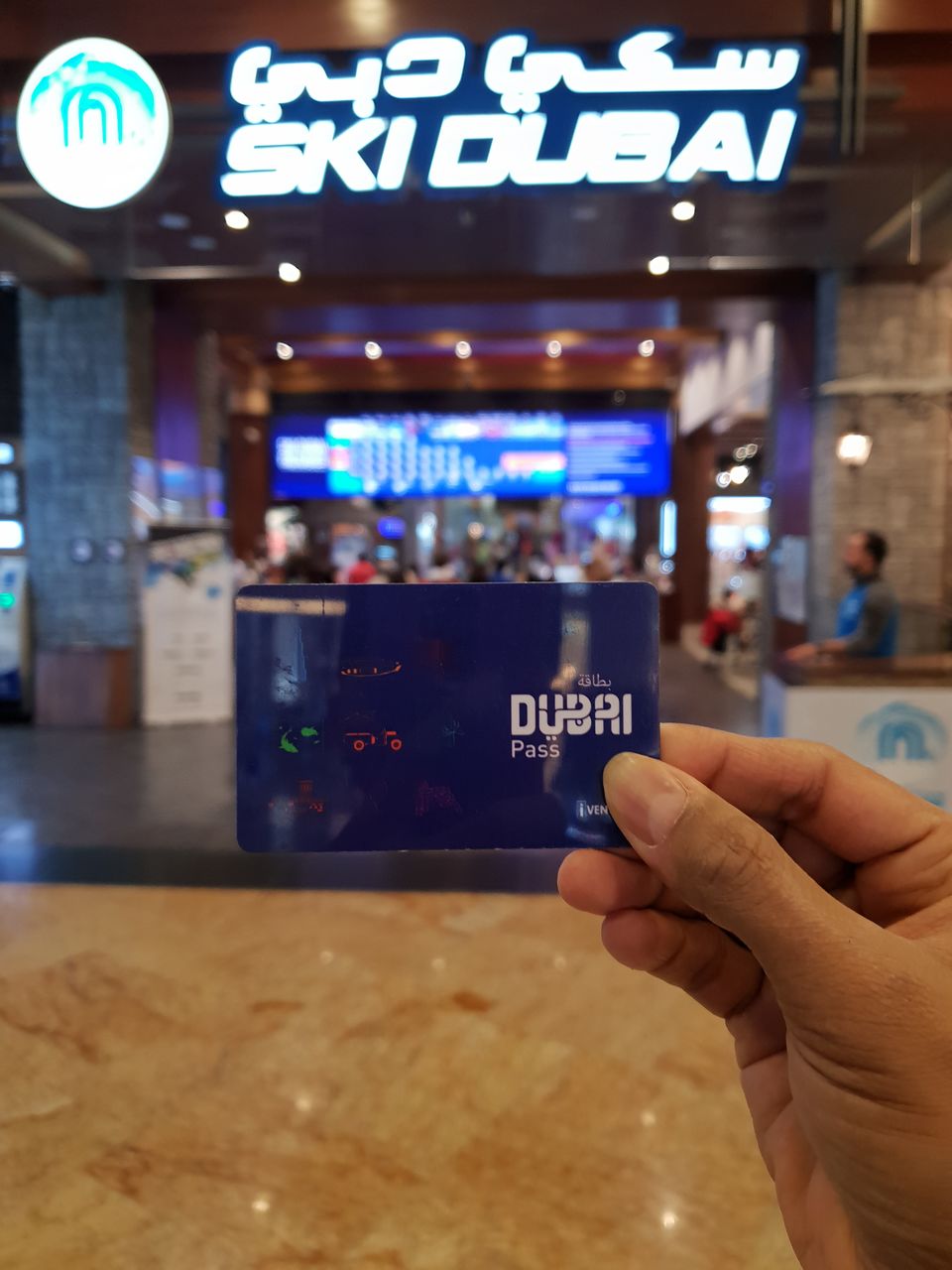 I picked Ski Dubai as one of them (other two were: Dubai Frame Ticket and Dubai Aquarium). Here are different options for Entry Ticket Prize: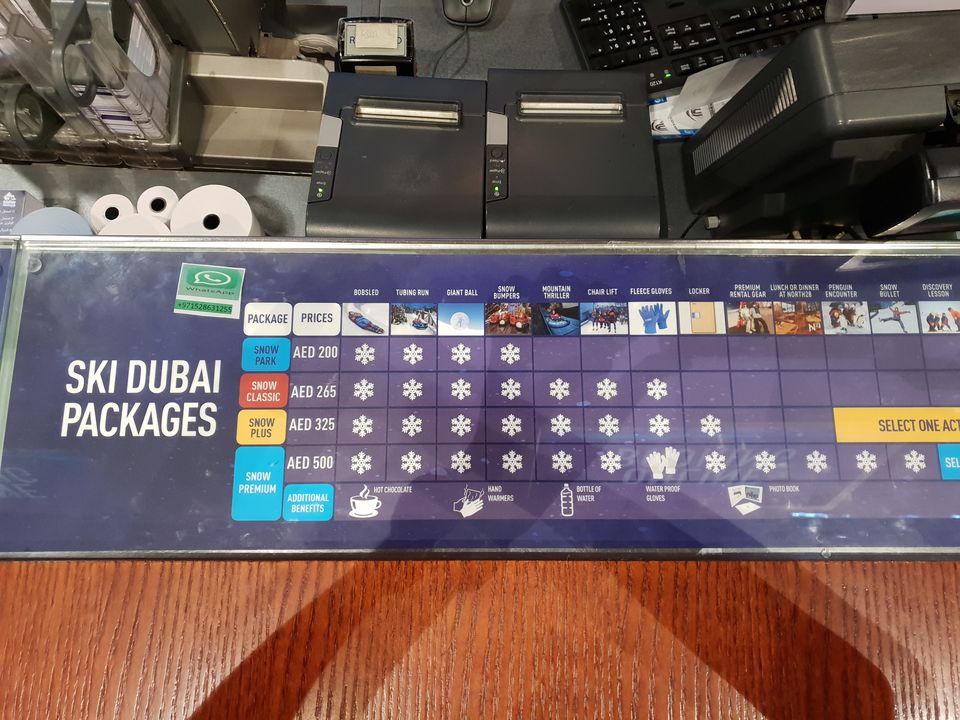 In Dubai pass, only Snow Classic package was allowed. So i had to upgrade by paying 60 Dirhams more to Snow Plus package which added free usage of locker and Zipline.
What to carry/wear: You may feel the real cold weather feeling of Swiss mountains, so I would suggest to wear full sleeve T shirt and jeans. You will be given free Jackets / Pants / Socks / Helmet and Gloves too, but it wont be enough to stop the cold air sending chills to your spine. I would suggest to carry better gloves and cap/muffler to protect your head/nose, especially for young ones.
There were no pockets in the Pants so its difficult to carry the mobile phone all the time, I would suggest to carry the selfie stick or a GoPro action cameras.
What to see/experience: You can start the experience with a ride inside a big bubble rolling down the slope. Depends on the queue size, you can expect waiting time of 15-20 minutes. Its perfectly safe for kids too.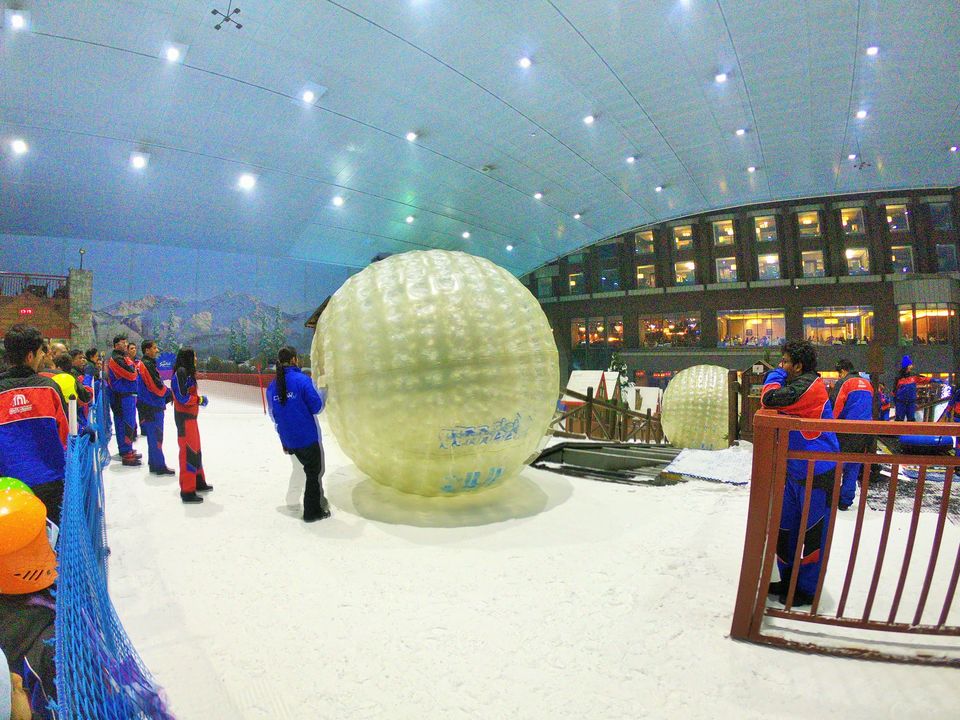 Next to the bubble ride, you can take the sledge down the similar slope. You can take this rides multiple times. Do not miss the video for all the rides details. You can also hop on to the Chairlift ride to take a round about the full park.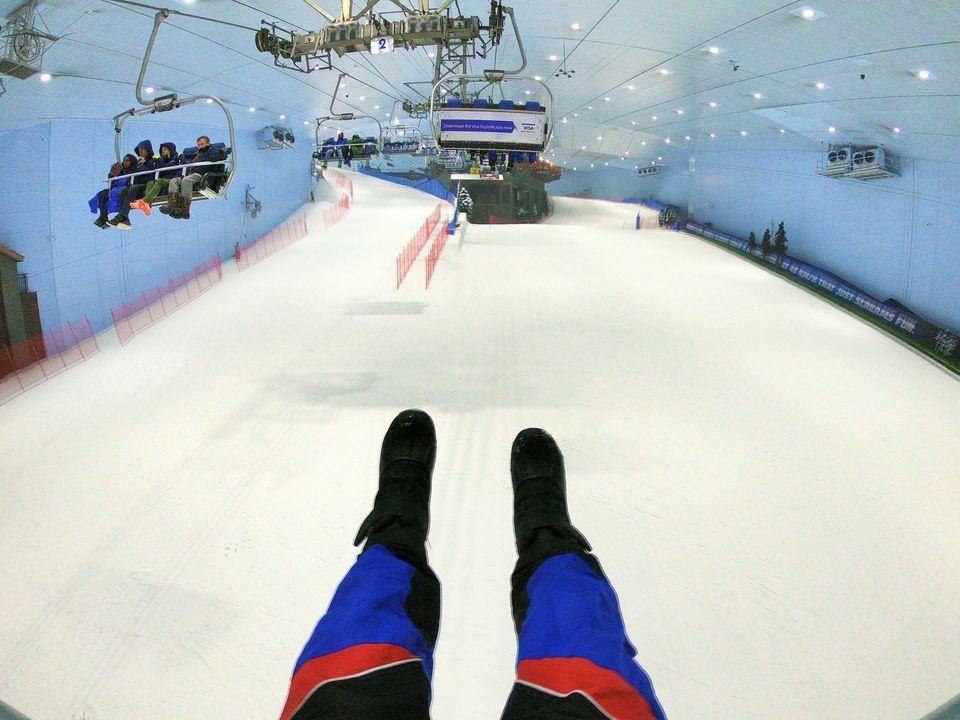 You can grab the lunch or coffee outside the Ski Dubai as Mall Of Emirates has lot of Coffee shops and food outlets. You can enter into the Ski Dubai multiple times, make sure you do no return the access card.
I hope you have good time in Dubai.