"Agar Firdaus bar roo-e zameen ast
Hameen ast-on hameen ast-on hameen ast."
If there is paradise on earth
It is this, it is this, it is this.
And if Kashmir is paradise on earth then, Gulmarg is the paradise of Kashmir!
We decided to bring in the new year the only way we know how ~ travelling! With full throttle of our Thar, also known as 'Laila,' we decided on a self-driven Snow Safari to Spiti with Bivouac Adventure.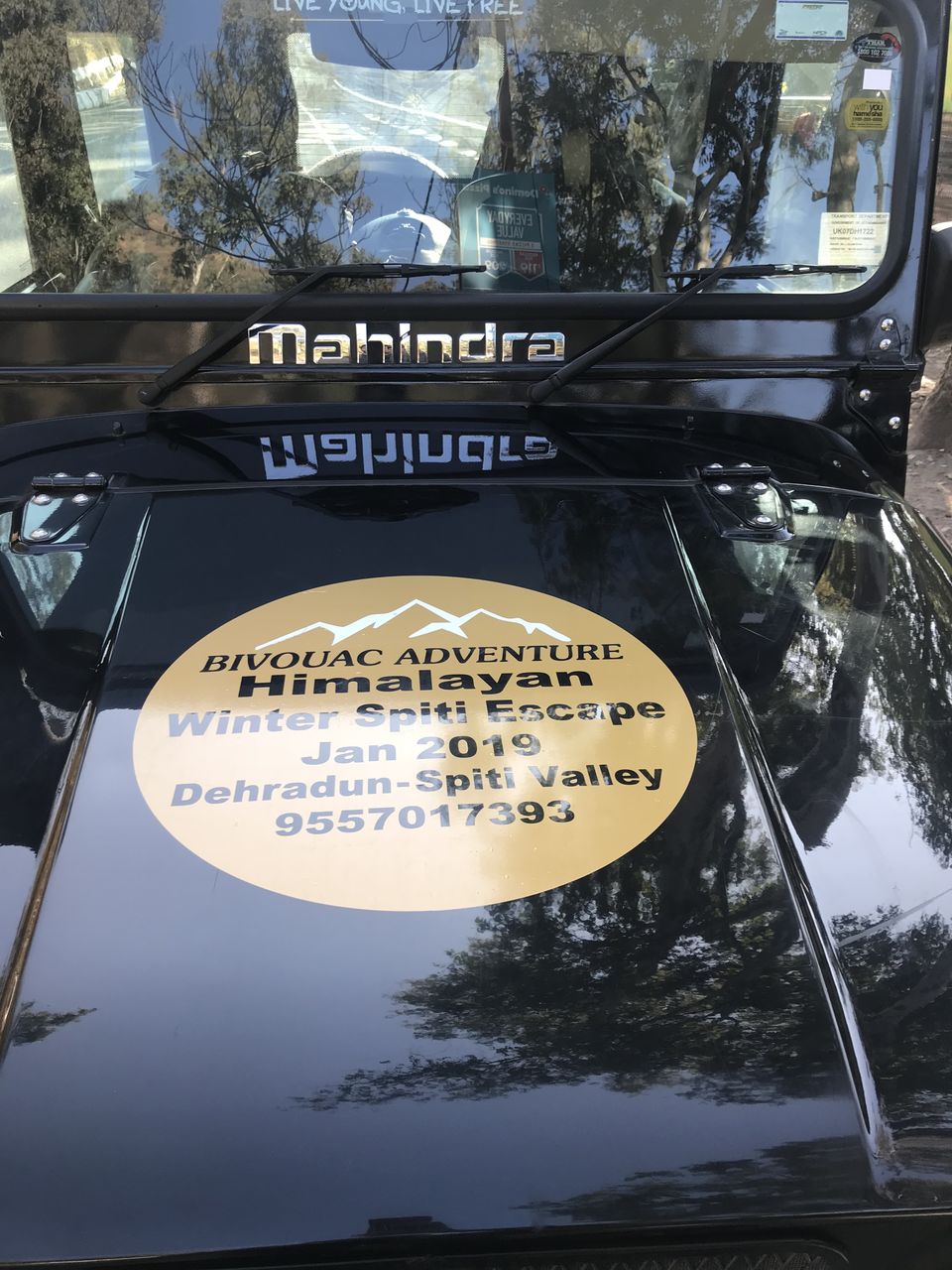 Some of our friends from Aligarh joined us in Kinnaur and we proceeded to Reckong Peo. To make a long story short, the other car 'had difficulties' with winter snow and the group changed their mind about Spiti, but not before almost robbing us out of a promise that we won't go further to Spiti too (friendships can be very demanding!).
So we turned back and thought if not Spiti then Kashmir! Thankfully the three of us (I, Aman and Mayank) were all fond of the road and all three could drive. So we embarked on another 820 km journey from Reckong Peo to Srinagar, driving continuously throughout the night. Surviving a five hour jam at Jawahar tunnel, we arrived by late evening in Srinagar.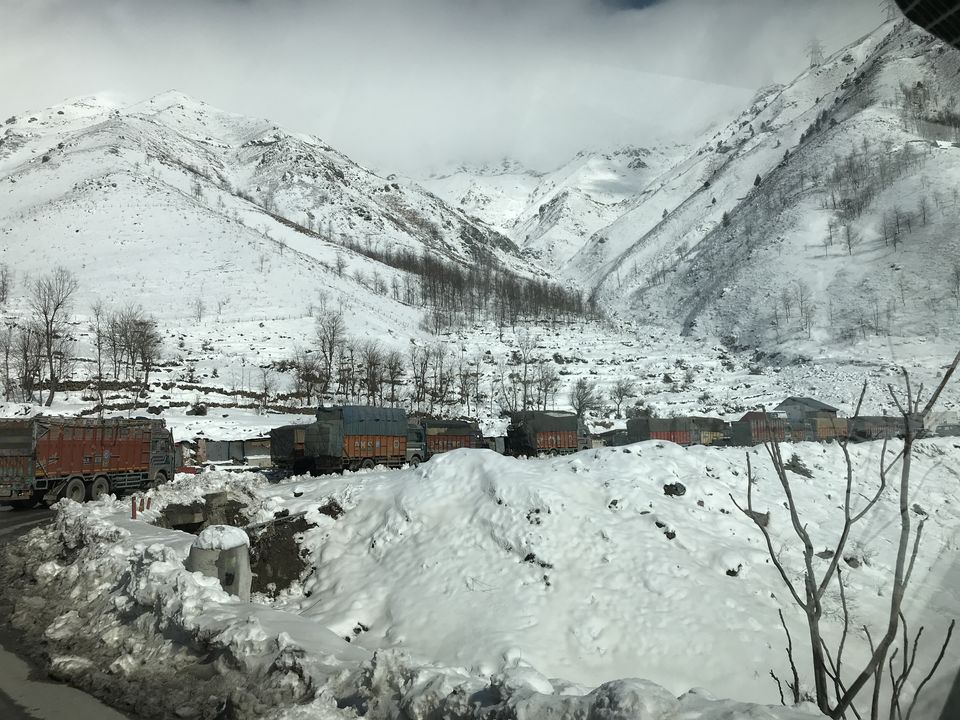 We spent the night at Srinagar in Samad Khankashi's beautiful houseboat - Houseboat Bluebird. Samad was a Facebook friend but there was nothing virtual about his hospitality! The three of us were royalty for that one night!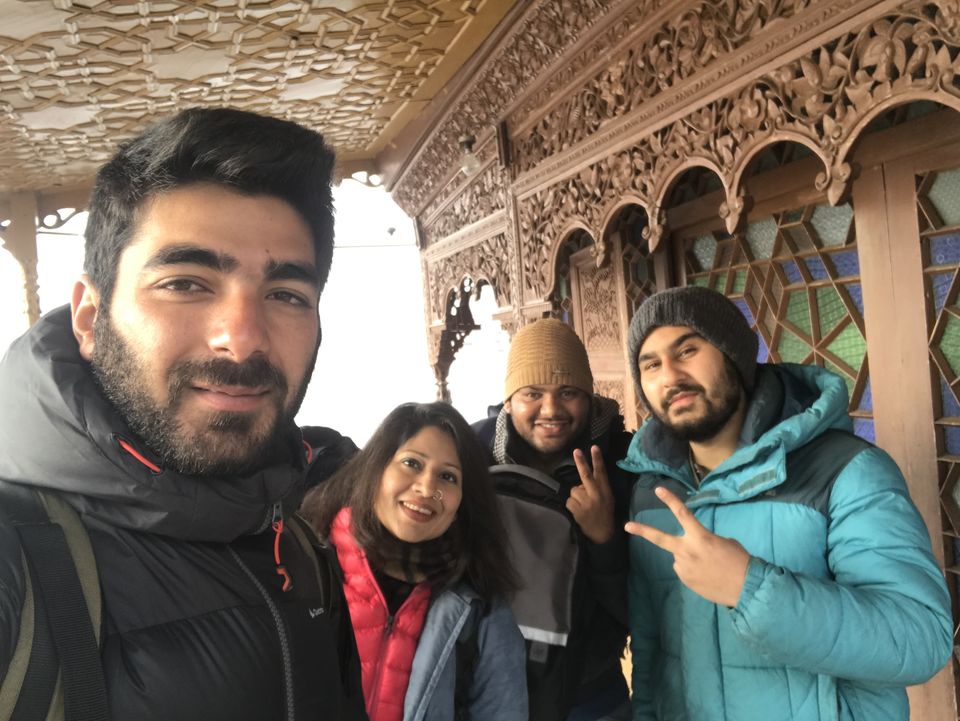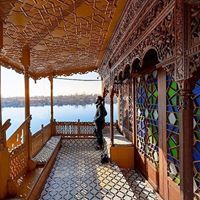 After a meal of Kashmiri Wazwaan in the local market and a good night's sleep we proceeded towards Gulmarg, a short drive of about 50 km from Srinagar, but not before visiting the Dal lake.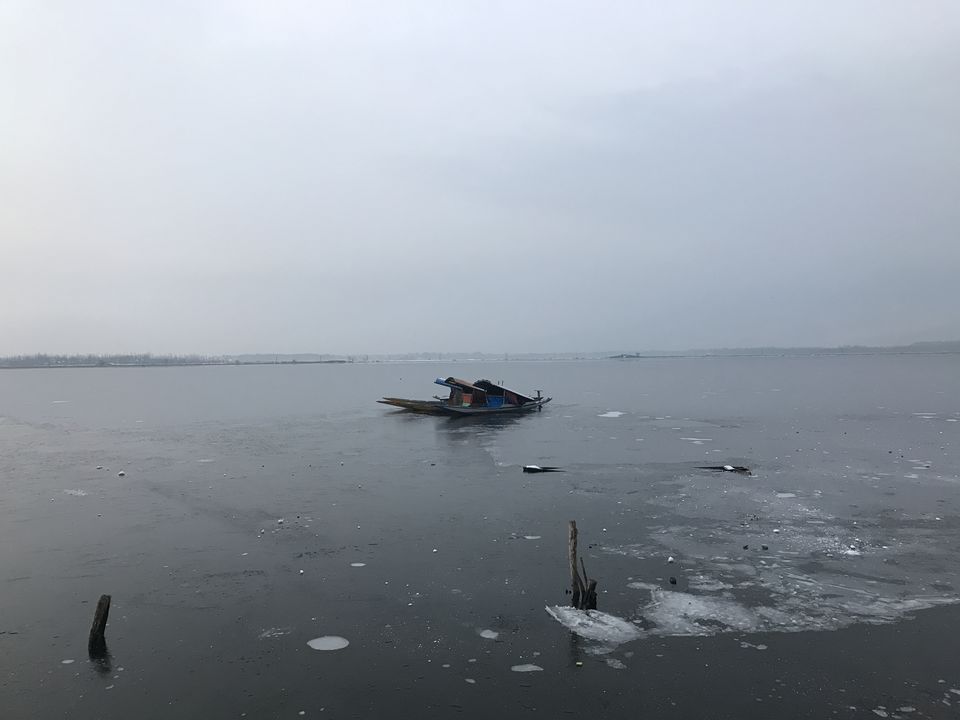 You know what they say about good things coming in small packages. Well, this time it came in a short 50 km drive package ~ the winter drive from Srinagar to Gulmarg was spectacular.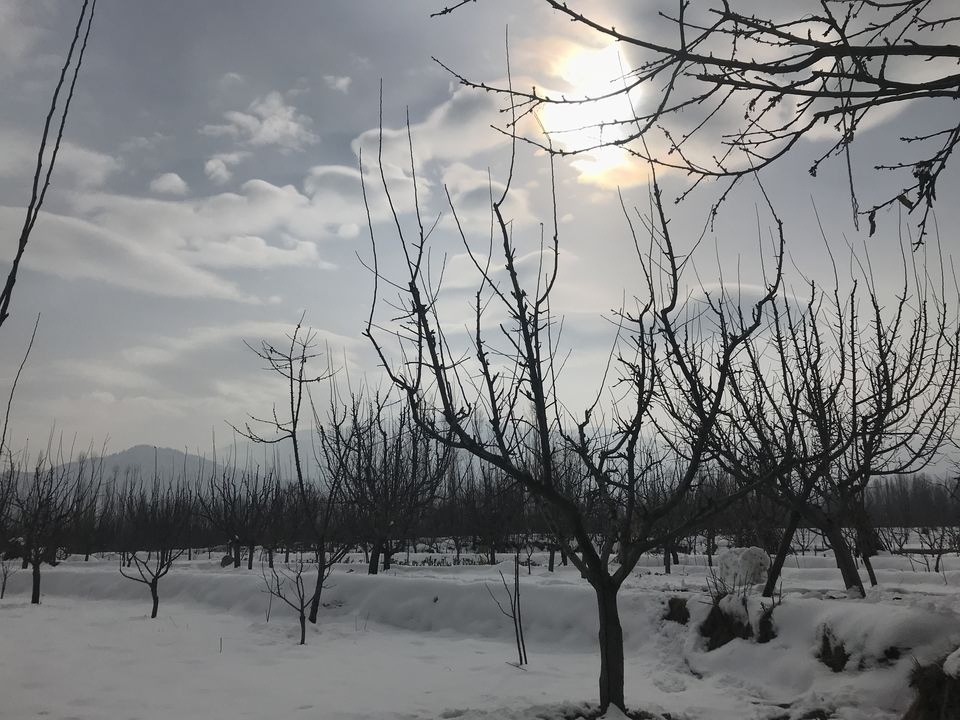 On arriving in Gulmarg we were stoked with the beautiful view of the snow-clad meadow! This was my first visit during peak of winter season and I can safely say that it should be a must-do in every traveller's wish-list. But our bubble of joy was quick to burst. A swarm of touts surrounded us as soon as we entered Gulmarg. We were offered sledges, ponies (I'm sure they would have carried us too if we had only given the nod!). Perhaps 'offered' is too mild a word; the crowd of touts was demanding, to say the least. We tried to reason that we had our own car and were fond of walking. This seemed to pacify them a little and they backed off, although, the sullen faces stared at us throughout the short stay. It is advisable to steer clear of these touts if you don't mind walking (but when you think of it, it is their means of livelihood). Alternately, if you're one of those who has difficulty walking, it's best to hire one and stick with them throughout your stay.
There is a good choice of hotels to choose from. We paid INR 1400 for a fairly decent room which included hot water, electric blanket, heating and an extra bedding.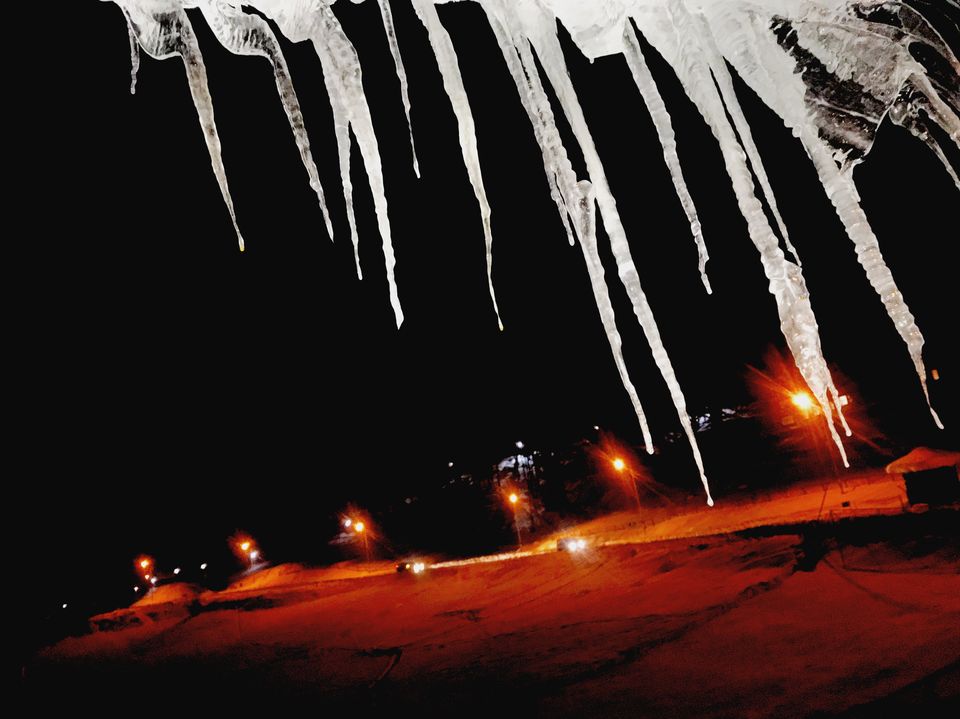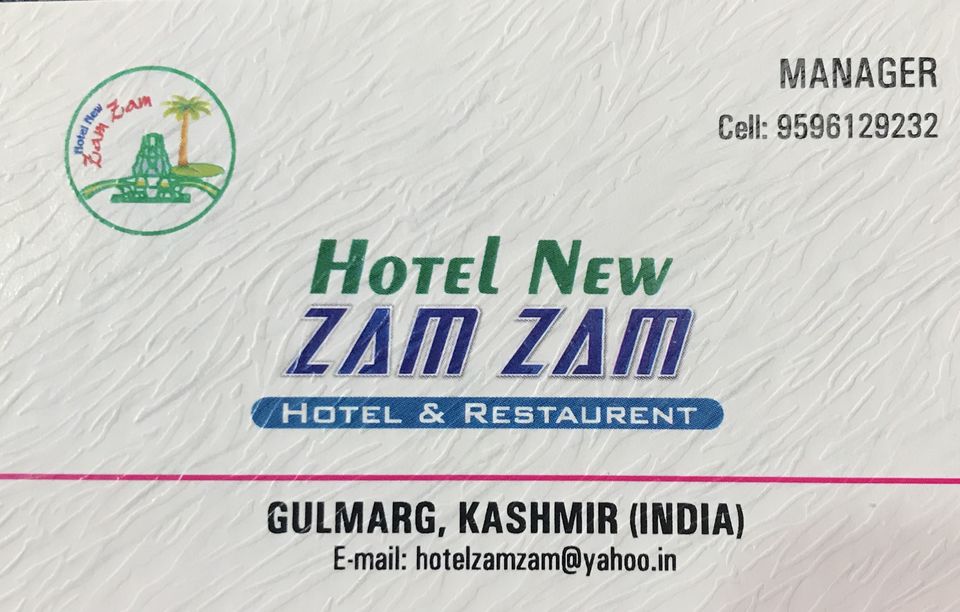 The next morning we found Laila almost buried in snow and the first thought that crossed our mind was - "NO ANTIFREEZE!" The temperature was a minus seven degree; after resurrecting the Thar out of the snow and initiating the first crank (accompanied by a very special kiss from me), boy! were we pleasantly surprised! The Mahindra Thar started in one crank. More information is available on this thread.
We decided to explore heavy snow-clad Gulmarg on our own and drove towards one of the highest cable cars in the world. The Gulmarg Gondola climbs to a maximum height of 3,950 m in two phases. (you can book your tickets online using the link). Phase 1 took us from Gulmarg to Kangdoor and phase 2 from Kangdoor to Mt. Apparwath. Cigarettes and snacks costed us at least three times the market price, so make sure you carry yours. It is recommended to book both tickets as there is no facility to book tickets midway for phase 2.
Being a first time snow driver, the drive till the Gondola in deep snow was full of thrills. There was a point where the Thar started slipping and 'as per advise' we got our snow chains out.
It's safe to say here that we panicked; the chains on the Thar were not needed at all and the snow drive continued without them.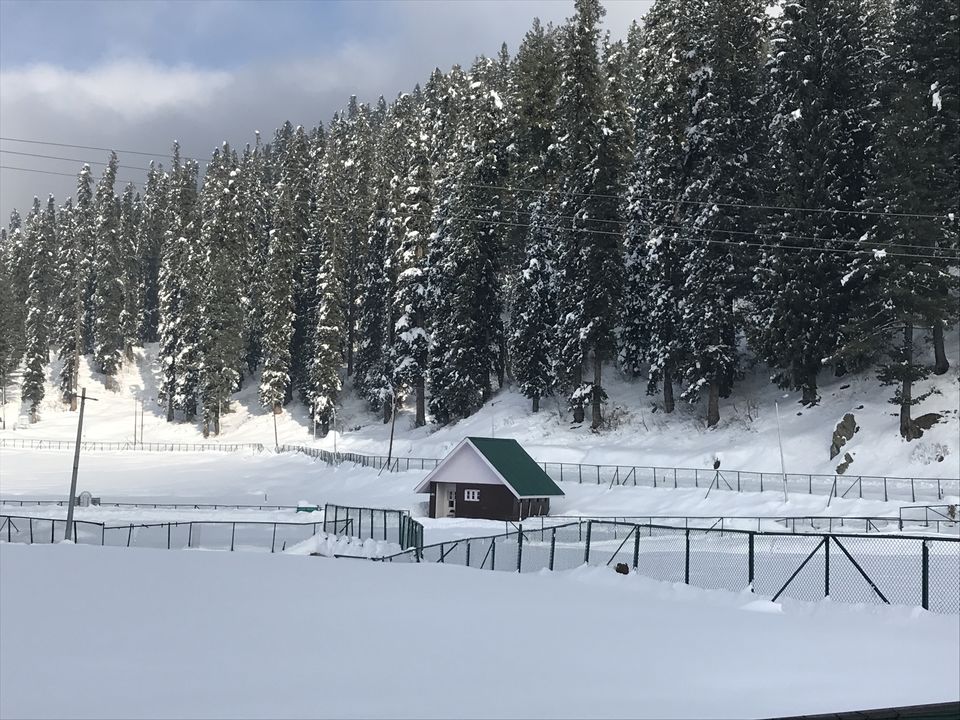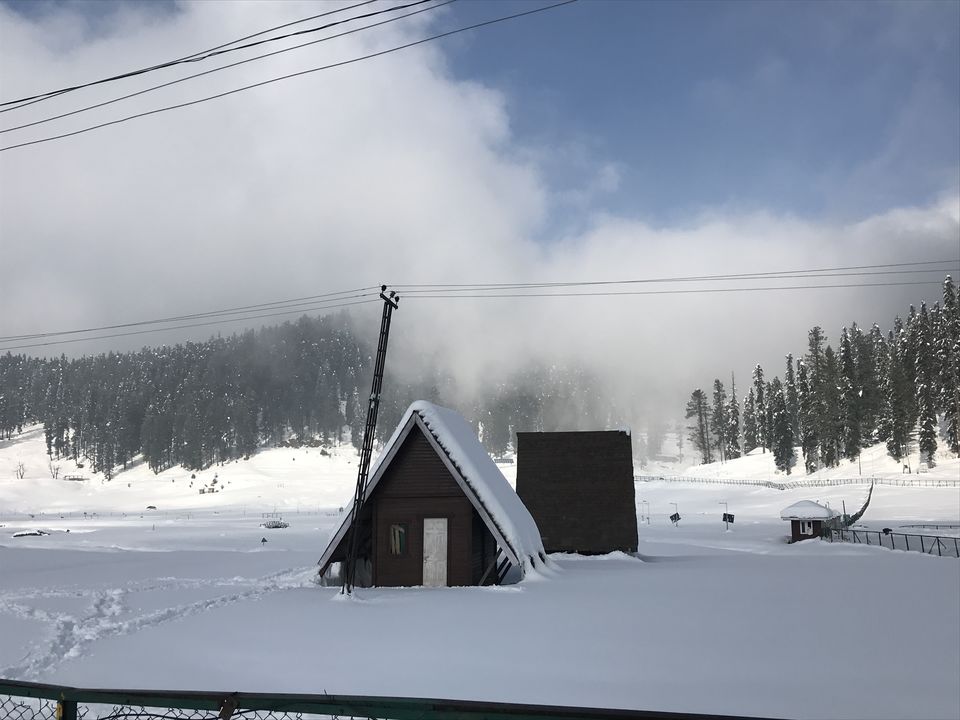 Our day in Gulmarg was full of excitement. But all good things must come to an end. We proceeded towards Pahalgam, but not before turning back to say goodbye to this little piece of white heaven with a promise to return soon.